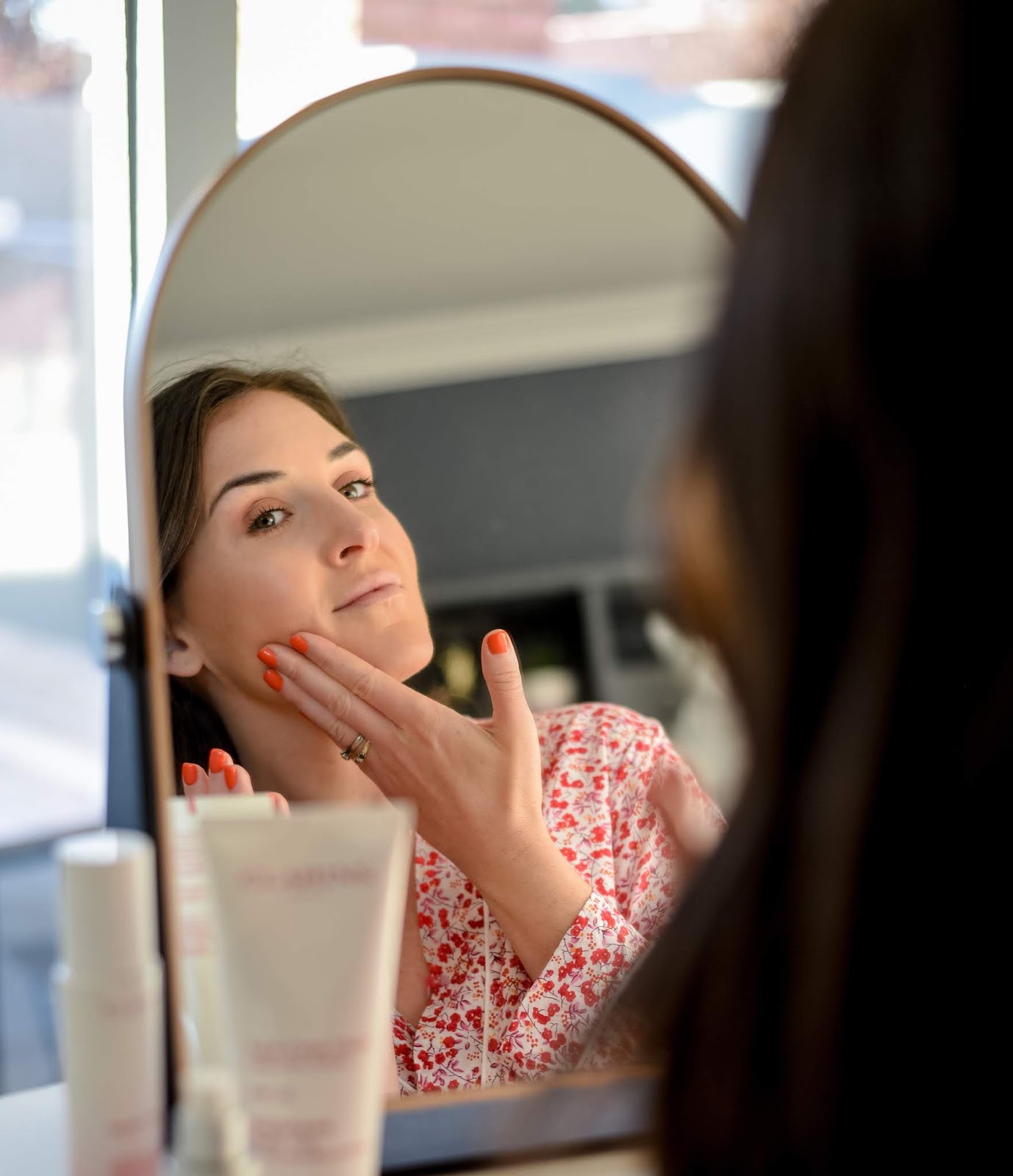 This post comes off the back of asking you guys what you wanted to see on this blog of mine; there were an overwhelming amount of you who asked for a post on 'skincare for beginners', 'help on a basic skincare routine' and 'I'm just getting into skincare, where do I start?'. So here it goes…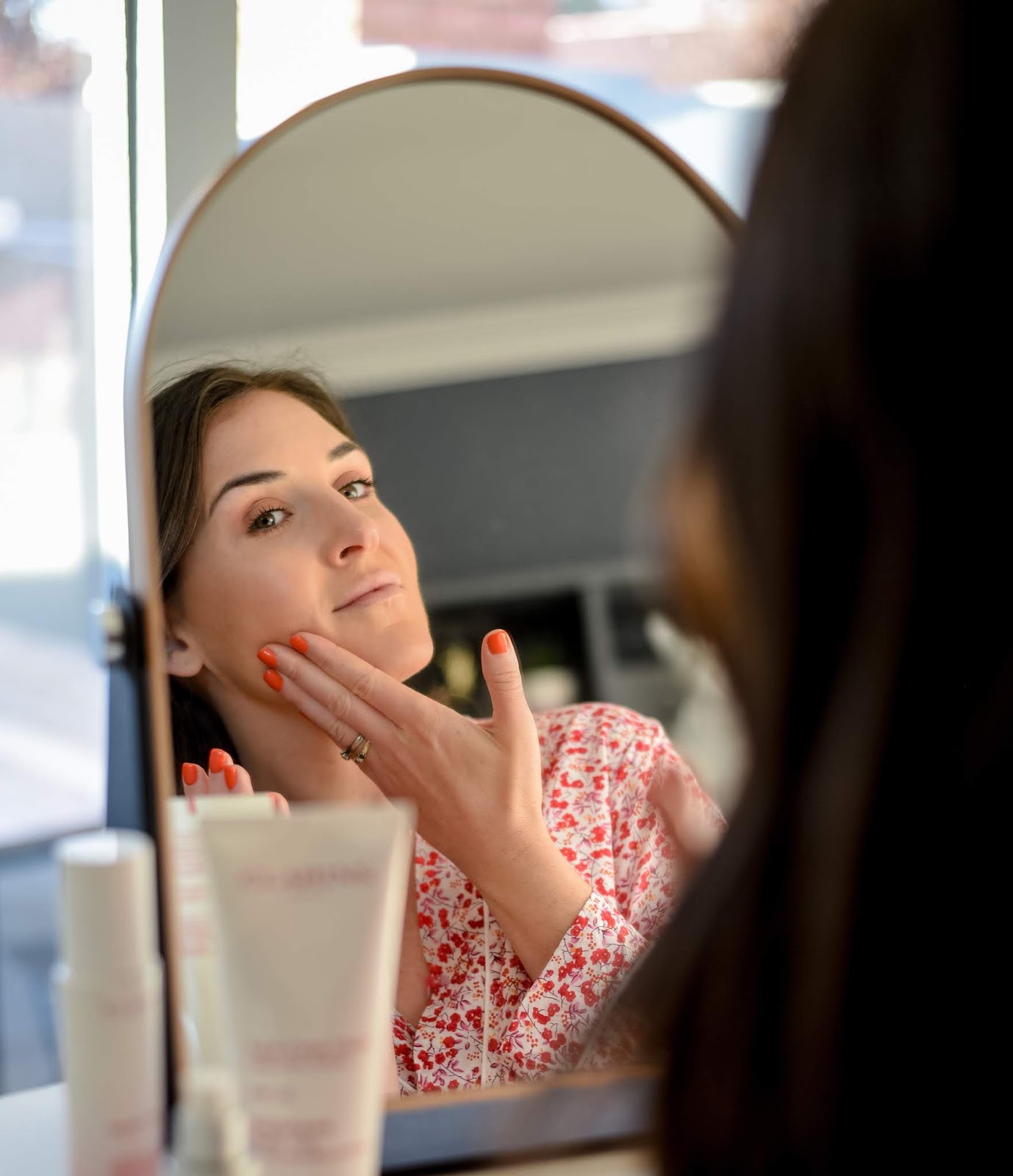 This isn't a particularly easy post to write as so many of you have different interpretations of 1) what a basic skincare routine is and 2) what is deemed to be 'basic' (is it less time, is it less money, is it less steps or all of the above). I have tried to take each of these factors into consideration and given a real 'back to basics' beginners routine. There are plenty of other posts on here and on my Instagram where I go into more detail on additional products and ingredients you can then add on when you are ready. My main point is that I want to make something that can seem rather overwhelming, as basic as possible. So, where do you begin? First and foremost, you begin with the commitment to consistency. Whatever you choose to introduce needs to be something that you stick to. Every. Single. Day. It needs to become part of your daily life, without this commitment it's pretty useless to be doing 'here and there'. I am not going to touch on when you do what step, as this post outlines a routine for you (be sure to print out the template in that post to guide you on steps).
CLEANSING
Cleansing means washing your face. So a face wash and cleanser are the same thing. This may be obvious to some, but I get this question a lot. Either way, it's the best place to start. So many people don't actually cleanse their skin properly, and this is the source of so many skin issues. Ditch that bar of soap or that super stripping face wash that is laden with foam, and get your routine in place. Cleansing cannot be done here and there. It's every day, especially evenings. Clean skin is where it all begins. I cannot stress this step enough. SOME AFFORDABLE OPTIONS: La Roche Posay Effaclar Gel (for an oilier skin, perhaps prone to the odd break out) Avene Milky Creamy Cleanser (a soothing milky cleanser – great for any skin) Dermalogica Special Cleansing Gel (works well for any skin and lasts incredibly well, making it cost effective) Bioderma Sensibio Face Wash (simple gel face wash) Clinique Take The Day Off (as a pre-cleanse, so you would use this before face wash to melt make up away). If you don't know what a pre cleanse is then read the post on the steps to follow above.
SERUM
This may not be classified as a 'basic' step, so if you don't have the money for this, then leave it off and skip to the next step. If you do, however, this is where I would recommend investing. This is the product that is the most concentrated (with active ingredients), so the one that will help you see change and results. A serum is a liquid-like concentrate that goes on after cleansing (again, refer to my Product Application Guide). There are different serums for different skincare concerns from ageing and pigmentation to hydration and sensitivity. I have posts on all these different topics and some affordable options are below. SOME AFFORDABLE OPTIONS: Pigmentation: Clinique Vitamin C Booster Hydration: Avene Hydrating Serum or Clinique Moisture Surge Supercharge Concentrate Aging: Clarins Double Serum or Estee Lauder Advanced Night Repair Sensitive: Avene Hydrating Serum Overall: Clarins Double Serum There are much more active ones that I personally love using, but these come with a much higher price so that is my reason for not including them. If you want to take it up a notch, then see other posts, watch myInstagram storiesor send me a DM.
MOISTURISE
Your next vital step is to moisturise. This is a non-negotiable to ensure your skin is hydrated and protected. I have kept all these options very affordable which is especially helpful if you are going to be using a serum (above). The serum will go below your moisturiser and your moisturiser will merely act as a 'locking it all in' product, so no need to splurge. You will use your moisturiser after your serum every morning and night, as mentioned. If you aren't going to doing the serum part, then simply pop your moisturiser on afterwards. SOME AFFORDABLE OPTIONS: La Roche Posay Toleriene Riche Cream (Dischem) Avene Light Hydrating Cream (Dischem) Neutrogena Hydro Boost (Dischem) Nuxe Rieve de Miel cream (Woolies or Truworths)
Sun Protection
This is another non-negotiable. If you want to take you skincare seriously, you absolutely have to be using an spf every morning of 30 or higher (I use 50). This step will always follow you moisturiser, so wait for that to sink into your skin and proceed with your spf. Honestly, cannot emphasise enough how important this is. SOME AFFORDABLE OPTIONS:
Heliocare spf 50 gel (larger Sorbet salons)
Vichy UV Protect (Dischem)
Right, that is what I would call a basic skincare routine; CLEANSE, SERUM (optional), MOISTURISE & SPF. Three, or four if you include the serum, simple steps. There are no excuses, as this would take minimal time! This would be a fab  place to start and you can build onto this as you wish (or leave it at this, it's still a vast improvement from doing nothing). If you want to learn more then please read the below posts to get better educated on your next steps from here. Here's to healthy, happy skin!!! Click on the below links to read:
https://kissblushandtell.co.za/wp-content/uploads/2019/01/RobynDaviePhotography-KBT-july2018-8.jpg
1600
1378
Victoria
/wp-content/uploads/2020/03/logo.png
Victoria
2019-01-27 10:00:00
2020-07-13 15:02:37
THE BEGINNERS GUIDE TO SKINCARE