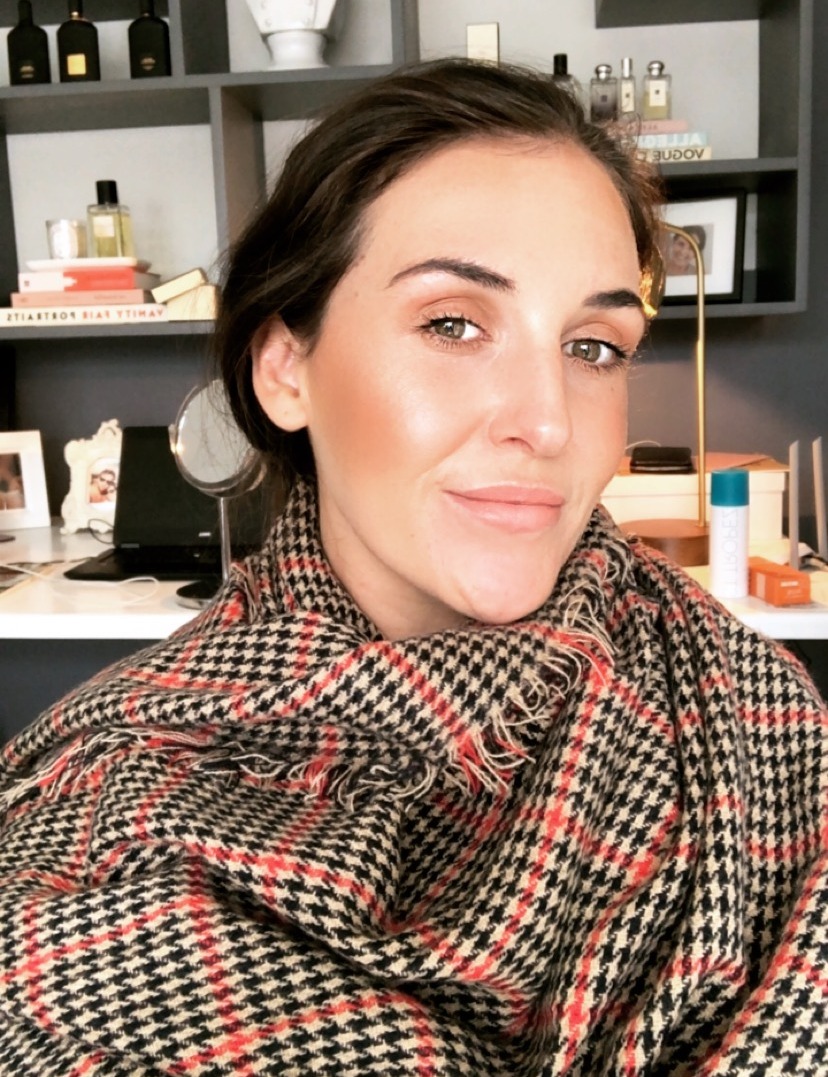 One thing I have realised of late is that writing blog posts is seriously time consuming, for not nearly as much reward as I get on my social channels. Part of me wants to only have my Instagram account as switching on a LIVE and speaking off the top of my head is just so darn easy. Typing takes up so much more of my time and is that much harder to get my knowledge and answers across to you guys but, alas, the two work hand in hand. So, here it is, as promised – my notes on my LIVE.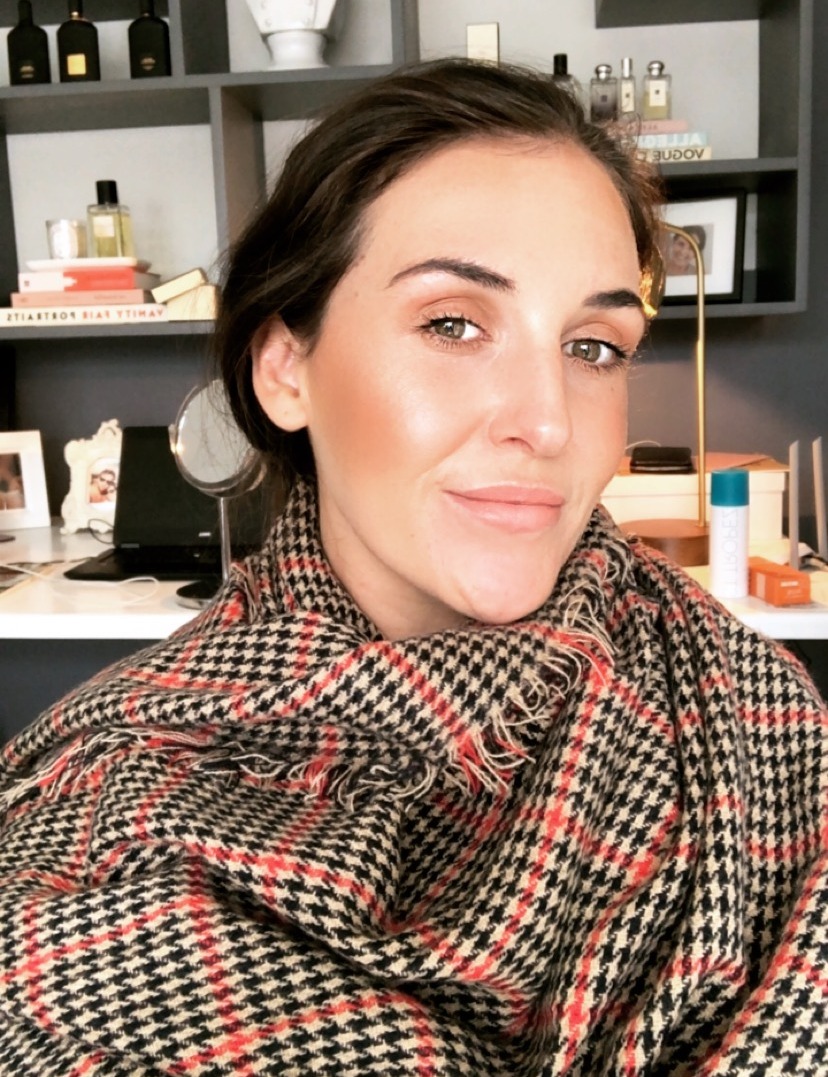 The actual Live video will definitely have been more wordy and thorough, but if you listened to that, you will have context and may find this useful to remind yourself of some of my answers.
Oh, and what's a blog post without a disclaimer? So here we go: I am not a Dermatologist, however, am trained in skincare and do have in-depth knowledge in this field; however, what I am saying below is merely advice that works for me. I cannot give each and every person a personal skincare low-down (as much as I would love to), so this is my best attempt at answering some of your questions. If you have specific skin concerns like acne, pigmentation or are wanting to look into medical options like peels, laser etc – please seek a professionals advice. I get a huge amount of skincare related questions and, unlike make up questions, these aren't straight-forward and take a lot of time and thought to reply to. I take skincare very seriously, as you can tell and love sharing my knowledge to ensure you guys get honest reviews 🙂 If you are unsure about anything, drop me a message – I always take time to reply, even if it is a slight delay (remind me with a follow up, those Instagram inbox's are the worst for a filing, flagging email-inbox-person like myself.
As I say, these are my notes for my Live, so quite high-level. If I went in-depth into every question we may be here ALL year. Let's get into it:
"I'D LIKE TO KNOW MORE ABOUT SERUMS"
Serums are generally your more concentrated product with a finer consistency. They are your actives that would accelerate seeing change in the skin. They are made up of smaller molecules, so absorb easily and deeper into the skin. They will always be the first product applied post cleansing (or toning, if you do that). You can get serums to treat all sorts of concerns and, yes, they will often be your most expensive step in your routine, but well worth it. I use a serum day and night. These can be the same one, you don't necessarily need a diff one for AM and PM. This is definitely a product that I would call a 'splurge' product. I've had amazing results from using a good serum – the most important point; you need the CORRECT one for your skin.
"PIGMENTATION HELP PLEASE, I AM SO SICK OF IT"
Whoa. This one came up A LOT.I have done a FULL post on this subject which will be up very soon. In short; Vitamin C, exfoliation and peels or laser. Oh, and spf daily. It's something you will have to always treat, it will return. It's a pain, unfortunately and that much harder for us South Africans.
"MY PORES ARE ENLARGED, WHAT CAN I DO TO HELP REDUCE HOW VISIBLE THEY ARE"
Exfoliating helps keep pores clean and clay masks will help with this too, however, contrary to many product claims, this does not help with the size of the pores themselves. Some masks will temporarily reduce the size of the pores, by sapping up excess sebum, but this isn't permanent. Sadly age is one of the main factors that lead to this, with excess sebum (oil) production, the pore walls stretch and lose their ability to bounce back to their normal shape. This is laymens terms I am using, FYI. Retinol would be a good bet, as well as AHA's. The real game changer here is going to be peels and laser. Seek a professionals advice.
"NECK AND DECOLLETE ANTI AGING TIPS – MY FACE IS FINE, BUT MY NECK AND DECOLLETE HAVE POOR TEXTURE AND LOOK LIKE THEY AGEING"
This reader was already using her facial products on her neck area too, but as a side note, that would be step one.
The neck and decollete skin is incredibly fine and thin, a lot thinner than some of the skin on your face – because of this, it ages really quickly as there is little-to-no fat to keep it from going crêpey. Laser would be your best bet here, however, for dehydration and fine lines, your facial products should be helping, perhaps something richer is necessary. You do get Neck and Decollete creams, but I don't believe that's necessary if you want to save money – your usual facial products will work just fine. Just be careful of scrubbing this area in the shower, treat it gently. I am about to test a neck and bust cream out, but before this I have never really found a brilliant one.
"AFFORDABLE MOISTURISER RECOMMENDATIONS PLEASE"
Neutrogena HydroBoost Moisturisers – they do a gel-cream and a gel-water, so go for the gel if you have slightly oilier skin and the cream for a combination to dry skin. Brilliant and around R140!
Nuxe Crème Fraiche de Beaute Melting Cream (link) and Nuxe Ultra Comforting Face Cream (link) – a little more pricey but the real deal French gal skincare!
Avene moisturisers – brilliant and great for sensitive skins (link) (their hydrating serum is also good and below R400)
La Roche Posay – brilliant brand, trust everything they do. Just be sure to read which one would be best for your skin issues or type (link) – get advice if you are unsure as nothing is worse than splurging on new products but not getting the right one for your skin needs.
"TRIPLE MASKING – SEEMS EXCESSIVE IF YOU DON'T HAVE LOADS OF PRODUCTS, DO YOU RECOMMEND IT AND WHY?"
It's most definitely not something everyone has to be doing and is excessive, but something I personally enjoy doing. I do believe face masks give fab results and no single face mask is going to be the right one for your skin all the time, but if you have one clay based one (for detoxing and deep cleansing) and one hydrating one (to soothe and add moisture) then you are sorted 🙂 No triple masking necessary. If you want to double mask you can either use the clay one on areas like your nose and chin, and then the hydrating one on the rest of the face, or you can do one after the other – just be sure to always start with your clay based one (drawing out all the impurities) and finish off with the soothing, hydrating one (sleep with it on if you can, I never listen to hydrating masks 15min rule – I keep it on my HOURS!)
"BEST SERUM FOR NORMAL SKIN WITH OILY T-ZONE?"
There are so many great serums but you would be looking for one that says 'purifying' as its description (Gatineau do a lovely one) or, if the rest of your skin is a bit dry, then I would go for a light hydrating serum like this one from Avene. You have to be careful of depriving the oily areas of your face from moisture, as this can lead to over-production to combat the dehydration. Remember – you can still be oily and dehydrated in the same area. Oily does not equal hydrated. Very different!
"I SOMETIMES WAKE UP WITH SWOLLEN EYES IN THE MORNING, HELP"
A light gel eye cream will help you here. I like keeping mine in the fridge with an eye-roller to run over the area to cool down the puffiness. I also find cleansing with cold water and a cool compress helps. Eye drops also work wonders. No product alone will prevent this, this is more internal (diet related or hereditary), but products the next day can definitely help. Read this post on eye creams and the truth about what they can actually help, and what won't be solved with a product, sadly.
"MY SKIN ON MY BODY IS SO DRY – BODY CREAM RECOMMENDATIONS PLS"
Exfoliating tip that is cheap and cheerful is using exfoliating gloves that you get from Cllicks for R50 – I use those with body wash 2/3 time a week – this will help slough away the dead skin cells. I adore the Aveeno moisturisers from Clicks, but any moisturiser that is to your liking will work. Also, drink water (dull, I know).
"YOUR THOUGHTS ON BOTOX AS A PREVENTATIVE MEASURE – WHAT AGE SHOULD I START THIS?"
I think botox is a great preventative measure and often-times a vital step to ensure you get the results you want. It is not for everyone, but if you are keen on it then I advise seeking the best possible doctor (not beautician, not Botox parties and not the 'best deal'!). Try find someone through word of mouth so you can see their work in real life. No crazy cat eyes or frozen foreheads. Less is more!!! Also, please avoid the cheapest – in fact, this is ONE area where I would advice going to the doctor who is most in demand and where you won't be skimping. You can't reverse botox and I've seen plenty of bad cases.
Age wise – there is no set age you should start it as we all have different issues, it's merely on a case by case situation. I have spoken to a doctor at length about this – he has had cases of 23 year olds needing botox and other ladies only needing to start at 40. Not an age thing at all. Same applies to below question.
"WHAT AGE SHOULD ONE START USING ANTI-AGING PRODUCTS"
Exact same answer applies as the above. There is no 'the right time' – it depends on your skin. I started early (22). It's not going to cause damage starting earlier, just perhaps not necessary, but I liked the advanced hydrating / firming qualities than came with anti-ageing products as I have a drier skin – these will often be too rich for younger skins.
"FAVOURITE AHA PRODUCTS?"
PCA skin revitalising mask (link) – newer addition and quite gentle
Mario Badescu Glycolic Foaming Cleanser and their Glycolic toner
Exuviance Triple Microdermabrasion Polish (link) – old favourite, adore it.
Peter Thomas Roth Pumpkin Ezyme Mask – hardcore but brilliant
Zo Skin Health TE Acne Pads – also old fave, adore them!
"YOUR TOP 5 FACE MASKS" – also see here
Argh, this is a tricky one as so dependent on my specific skin concern at that time, but:
Skinceuticals Clarifying Mask (for breakouts)
Glamglow SuperMud and Aesop Parsley Seed Masque (for blackheads)
Sisley Black Rose Mask (and all Sisley masks) and Clarins SOS Nourishing Mask (for nourishing the skin and plumping it up)
Dermalogica Refining Mask (for dull looking skin)
Dermalogica Multi-Vitamin Mask (for a boost of everything good – I am told they call this the 'ambulance in a tube' – very apt name)
"YOUR TOP 5 FACE OILS"
Kiehls Midnight Recovery Concentrate, obvs
Sisley Black Rose Facial Oil for a spoil and loads of nourishment
Skin Creamery Facial Oil – well priced and beautiful texture (also lasts an AGE!)
Clarins Lotus Face Treatment Oil – just gorgeous and al old fave
Elemis Facial Oil Capsules – I want to drench myself in these every night
Elizabeth Arden Advanced Ceramide Capsules – an absolute classic and just like a cocoon for any dry, tired skin.
"YOUR TOP 5 PRIMERS"
Sisley Instant Glow primer – it makes you GLOW like nothing else.
Clarins Beauty Flash Balm – what a classic, never gets old . The perfect amount of tacky and glow.
Smashbox Primerizer – so great. So, so great. Especially for what I look for in a primer
Becca Backlight Priming Filter – Smoothes, glows and pretty much makes me look flawless
Clarins SOS Primer – it's newbie and really loving it.
Hourglass Mineral Veil primer – I've only owned this for a month but it is HOLY GRAIL status. "YOUR TOP 5 SERUMS?" Hmmm, I have so many favourites for all sorts of different concerns: Clarins Double Serum – just your all-round good serum that everyone and anyone would benefit from and love Skinceuticals Hydrating B5 and Skinceuticals HA Intensifier – adore both of these for the most brilliant hydration to the skin Estee Lauder Advanced Night Repair – a beautiful evening serum packed with loads of goodness Sisley Phyto-Blanc Lightening Serum – great for lightening pigmentation and hydrated beautifully Caudalie Vino-Perfect serum – I adore this, and you can get it in SA now. The most gorgeous natural radiance-inducing serum. Skinceuticals CE Ferulic and Skinceuticals Phloretin Serum – for your vitamin C dose. I think that's more than 5, but this is pretty broad as I haven't included my favourite retinols (which could be termed serums). Shout if there's a particular one you are keen on knowing about that I haven't mentioned here.
"HOW TO TELL THE DIFF BETWEEN GLOWEY HYDRATED SKIN OR OILY SKIN"
Oily skin will have a film of oil sitting on it and could often be dehydrated with fine lines. Hydrated skin will look very different – plump, when gently pinched it will bounce back easily, there will be no oily film sitting on top of the skin. It's a very different appearance.
"I HAVE ADULT ACNE, BUT WANT TO AVOID ROACCUTANE, TREATMENT OPTIONS PLEASE. DESPERATE HERE.
La Roche Posay Effaclar range is a good place to start – look at this product. Lamelle Clarity range is unreal and something you can look at – they have internal supplements too. You then want to ensure your skin is kept as clean as possible and make up free whenever you can, avoid touching your skin and, of course, no picking. Light therapy treatments can be of huge benefit and so can peels, but you definitely have to seek a dermatologists advice here. See this post too.
Side note – try and worry about the issue at hand before stressing out about the scarring or pigmentation. Get the acne under control, and then you can sort out the other issues. One step at a time.
"TIPS FOR CLEAR SKIN – STRUGGLED WITH ACNE GROWING UP, WHICH IS NOW CLEAR, BUT I HAVE SCARS"
Exfoliating is going to help speed up the scar recovery. You can use AHA's to do this, not a scrub. There are hugely beneficial peels and laser treatments too.
"BEST MOISTURISER FOR UNDER A FOUNDATION PLEASE"
Dependent on your skin type. Clarins Double Serum under make up is GREAT. So is the new Vichy UV Protect spf.
"A GOOD SKINCARE ROUTINE FOR A 30 YEAR OLD – NO MAJOR ISSUES BUT WANTS MORE GLOW…"
Exfoliate, exfoliate, exfoliate. Mask. Mask. Mask. Invest in a good AHA and a good active (antioxidants, Vita C, hyaloronic acid etc) – your skin could always do with some help.
"SKIN BARRIER – PLEASE EXPLAIN WHAT IT IS AND HOW TO REPAIR THIS? HOW DO I KNOW IF MINE IS DAMAGED?"
Your skin barrier is the outer most layer of your skin and the most important. It's this layer that protects the skin; keeps in the good, and blocks out the bad. I once read an article where they referred to the skin barrier as the security guard to your skin.
There are many factors that can affect this layer and it can be thinned very easily through age, using products that are too strong (in the wrong way) etc. The skin barrier protects your skins PH and when this is weakened your skin acts out (rashes, small acid-like pimples, redness, sensitivity, dry patches).
There are specific products that assist in repairing this (one of my best is the Serra Cream from Lamelle, see my review here). Other things you can do is take your skincare routine back to basics, avoid anything harsh or stripping. No foam cleansers with foaming agents in them, no super-hot water on the face, wear spf and apply your restorative cream religiously. I have nearly finished a full post on this, explaining it further so watch out for that.
"SHOULD I ALWAYS BE USING PRODUCTS FROM THE SAME RANGE? OR CAN I MIX THINGS UP?"
NO! This is the one question I always get asked. Absolutely not. You don't need to stick to a range. There's no harm in doing so, but half the joy is using the products from each range that are the best. This is a very 'old school' mentality in the beauty industry as often times a skincare therapist or a shop assistant is getting commission on one brand – this is absolutely not necessary and half the fun of finding your skincare routine that works for you. For example, I love some brands for their cleansers, but another for their one weird little facial oil etc etc. I love mixing it up.
"I KEEP HEARING YOU TALK ABOUT RETINOL – PLEASE EXPLAIN"
Read this post
"I AM USING RETINOL – HOW MUCH EXFOLIATING SHOULD I BE DOING WHILST USING IT AND SHOULD I BE USING VIT C TOO"
I use retinol whilst using Vitamin C and have no problems. I would be weary of exfoliating whilst using retinol – it's fine if it's every 4th night or so, when you have used your retinol earlier in the week but keep it gentle. Again, I really encourage you guys to get to know your skin. What does it LOOK like it needs, because that's prob going to answer your question. Vit C wise – I tend to alternate the two, so retinol in the eve and Vitamin C in the morning with a strong spf. I also do exfoliate with my retinol but that was advised for me and my skin enjoys it.
"WHAT'S THE DIFF BETWEEN A NIGHT CREAM AND A SERUM? WHICH IS BETTER"
See first question re serum. Neither is better as one is a moisturiser and one is a concentrated active but if you were going to choose one I would definitely say a serum as it's more active (so I guess better as in you will see more results). You can use your day cream at night too if you are on a budget (provided spf isn't included). No harm in that! I would advise buying one general moisturiser and then a separate spf, like this one – that will save some money and work perfectly!
DO I NEED TO BE USING A NIGHT CREAM AND A DAY CREAM?
No, great if you can, but if you're on a budget then get one good all round moisturiser and apply your spf separately. No problem.
WHAT IS THE ESSENTIALS IF I'M ON A BUDGET. I'M 30 AND PRETTY SLACK ABOUT MY NON-EXISTENT ROUTINE?
I am going to answer this assuming you are talking a really tight budget and assuming you are doing very little to your skin. Keep in mind, the below is not my best recommendation at all, but I also know there are some students here or guys who would like budget options, so this is for you. This routine is better than using Dove soap and a great place to start – you can always introduce more when you have more $$ to spendJ
Cleansing – look for a simple cleanser (no need to splurge here if you on a budget – Neutrogena Hydro Boost is R99!) Just don't get a stripping one, I can help you here, but please don't buy any old drugstore cleanser – some are seriously harsh and stripping.
Exfoliating – again, you are on a budget so no need to splurge here. Go to BabyCity or Woolies Baby Section and buy a pack of muslin cloths. Their usually 5 or so in a pack for about R60. Use these are your face cloths to remove your cleanser every day and night. They have a super slightly abrasive texture which is fab for light buffing on the skin.
Moisture – leave the serum until you have the money (I can recommend some affordable one's like the aforementioned Avene one or the Skin Creamery oil – but they are around R200/R300 so that's up to you) but get a moisturiser and pop that on day and night, after cleansing. See above affordable moisturiser recommendations.
Suncream – spf 50 every morning, not negotiable. Vichy UV Protect is R230. It's more expensive than your other products but well worth it.
That's as basic and budget friendly as you are going to get. Nope, it's not going to transform your skin, but it will keep it clean and hydrated, and that's a great start if you are doing nothing else. "SHOULD I BE USING VITAMIN C IN MY ROUTINE?" It's up to you, the benefits include brightening, improving texture, helping with pigmentation and overall radiance. I love it, read more about it here.
"MY BLACKHEADS – HELP ME PLEASE"
Retinol, exfoliation, acids and a clay-based mask. These will all help, but we all get blackheads, so if there are the odd few on your nose, then that's very normal. If they are excessive, then look at the above, as well as possibly relooking your routine. Also, this is where booking a great deep cleanse facial at a brilliant beautician who does extractions is a big help. I do this, and get her to have a good squeeze every few months.
"I HAVE FINE LINES AROUND MY EYES, WHAT ARE MY OPTIONS? THEY REALLY BOTHER ME."
Botox. Sorry, that's all. An eye cream will help, but if it's severe then botox.
"MEDICAL TREATMENTS – IS IT WORTH THE MONEY?"
Absolutely, yes.
"I STRUGGLE WITH ROSACEA – TREATMENT AND RECOMMENDATIONS PLEASE"
Laser – light therapy and Lamelle Serra Range. This needs medical treatment as products alone won't solve the issue. OK, that's it, please DM me or comment below if you have further questions, I can then just add them to this post with the answer x
https://kissblushandtell.co.za/wp-content/uploads/2018/04/IMG_2706.jpg
1077
828
Victoria
/wp-content/uploads/2020/03/logo.png
Victoria
2018-04-24 08:13:00
2020-06-24 15:25:40
NOTES: INSTAGRAM LIVE: TALKING ABOUT SKINCARE BASICS