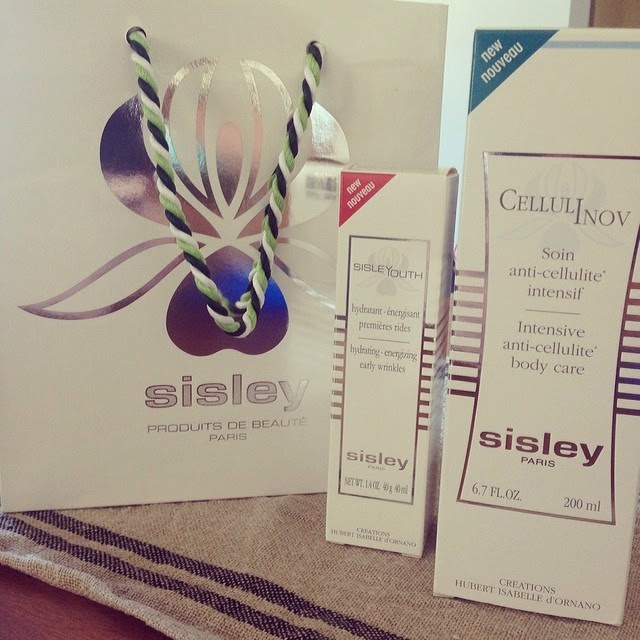 Sisley is a brand I always been intrigued by – every time I am in a store that has a Sisley concession I make a B-line for the stand just to apply their lip balm – I love that stuff! On a serious note though, this brand really does take French skincare to a new level, especially the fact that it is still a family run business after all this many years! That has to say something about the thought, quality and general high-tech ingredients that you are getting with their products!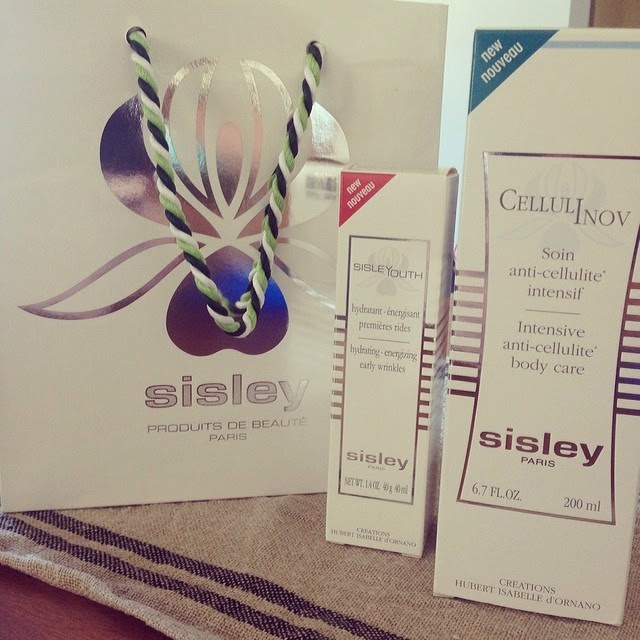 I met with Yumnaa for lunch the other day when she was visiting Cape Town and this was my first official introduction to the brand. Her passion was quite honestly contagious and on departing I was so excited to try out the products she had given to me and to get to know this brand better. I wish all skincare brands had a story like Sisley's!
The products I tried out (and am still addicted to) are both launching in April, so thought I would give you the run-down now so you can get your hands on them as soon as they hit the counter:
Sisley Youth – Hydrating, Energising & Early Wrinkles (face lotion)
Now this is my kind of product – literally I was hooke from the moment I read the box. It is obviously easier for me to review a product like this as it is literally targeted at me and anyone else in the same age bracket as me (26). I love this product and it's one of those products that I am already dreading the day it finishes!
It's a super light, yet deceivingly hydrating, lotion that can be used both day and night (win). It aims at targeting those first signs of aging yet also helps combat the usual free radicals the effect our skin on a day-to-day basis (stress, alcohol, pollution etc). The part I really like about Sisley Youth is that it acknowledges that women in this age bracket lead incredibly busy lives (as we all do) and may be less inclined to spend that minimal time they do have on their skin – so this product is time efficient and aims at improving the general tone and look of the skin.
Pea Extract & Soy Peptide – help the cells function at their best and keeps that dermis strengthened
Kiwi, Buckwheat Seed, Ginseng and Ginkgo Biloba – minimize the skins fatigue and give it an overall radiant glow, whilst keeping it protected from all the nasties.
Wheat Sugars – encourage maximum hydration that is retained in the cells for the maximum amount of time resulting in firm, plump skin.
Lastly, this product also has a beautifully matte finish, so great underneath your make-up!
Celluinov – Intensive Anti-Cellulite Body Care
I don't usually get as excited about body products as skin product – that's just where my passion lies, so I was much more excited to get using my Sisley Youth and only opened this Celluinov about 2 weeks later (after seeing myself in a bikini!). WHY did no one tell me earlier!?
Now I am lucky in the sense that I don't have severe cellulite at all – don't get me wrong, there is plenty other fat tissue and dimples but cellulite not-so-much. Anyway, this new launch comes as Sisley have started using two brand new plant extracts that mean that this product is two-tiered:
The usual anti-cellulite action is taken:
Longon Seed is the ingredient that prohibits the fat cells getting as much nutrients as usual – putting them on a 'diet' of sorts. Red Algae simultaneously helps reduce fat storage and Indian Lotus helps to eliminate fat
Fights against developing adipose tissue:
Now this is the really interesting part and one sets this product apart from others in its class. The aforementioned ingredients also work together to maintain the protein mesh that surround the fat cells which ends up slowing the growth of these cells (as they not getting as many nutrients) and slows down the growth/duplication of them. This is the reason you will see cm lost you're your thighs.
Cellulite products always make me slightly worried as I know there are people who truly believe these will work their magic while horizontal on the couch with Steers chips in hand – how I wish! Remember to incorporate the use of these products into a good exercise regime and healthy diet and you truly will see fabulous results.
What Sisley products can you ladies recommend for me as very new to this beautiful brand!
https://kissblushandtell.co.za/wp-content/uploads/2014/03/3d5655ec93f711e3837b1266d122dab6_8.jpg
640
640
Victoria
/wp-content/uploads/2020/03/logo.png
Victoria
2014-03-17 07:59:00
2020-06-27 20:05:09
Sisley: my introduction to the brand