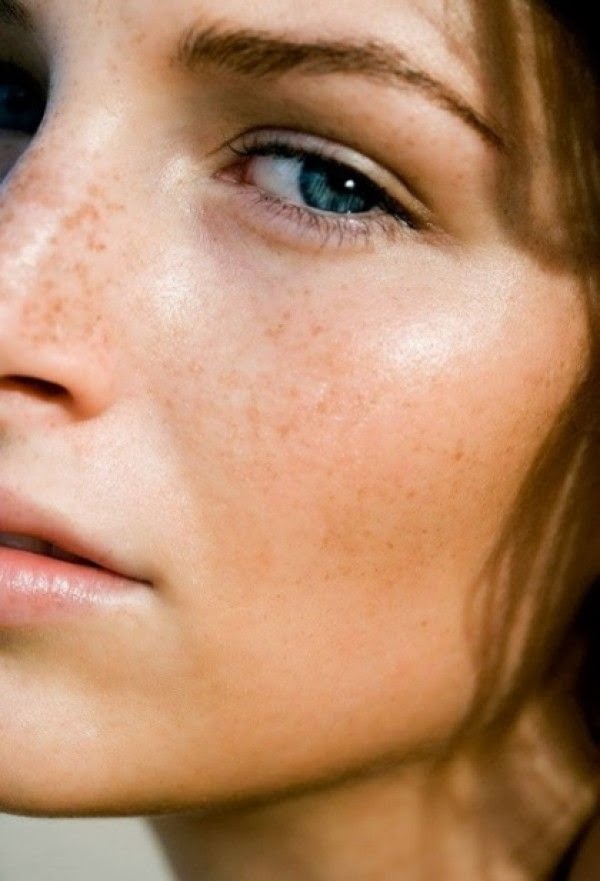 I was spoilt rotten by one of my all-time favourite brands. In my last week of work last year I had a mini-facial and a meet and greet with the fabulous REN South Africa team as well as the Global Director of Education and Training for REN, Rui Branco – what an honour! The meet and greet was personal and one-on-one (my ideal) and was supposed to be about an hour but the champagne and conversation was flowing so much that I ended up leaving at about 8:30pm – 3 hours later! These people live and breathe healthy, organic skincare and really do know every detail one would ever need to know! So I did the quizzing and got as much info as I could!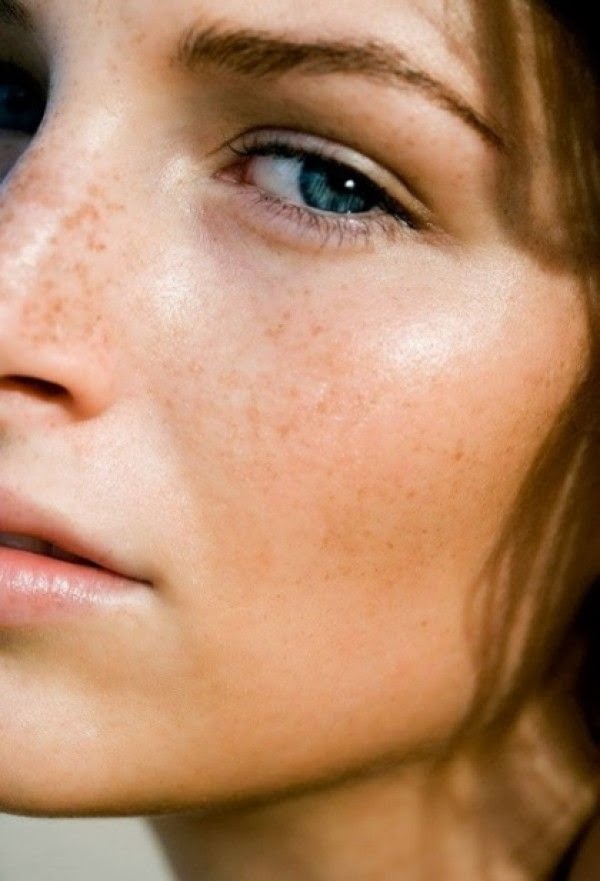 I was treated to the Radiance facial which left my skin looking glowing and perfect for the party season. I was then given a goodie bag full to the brim with some old favourites and some new products that I was really excited to get acquainted with. I decided that this holiday break was the perfect time to leave all my high-tech-very-un-organic skincare in my bathroom cabinet and give my skin a real break by using REN – 100% clean skincare free of all the nasty's (seriously) and full of the goodness our skin craves.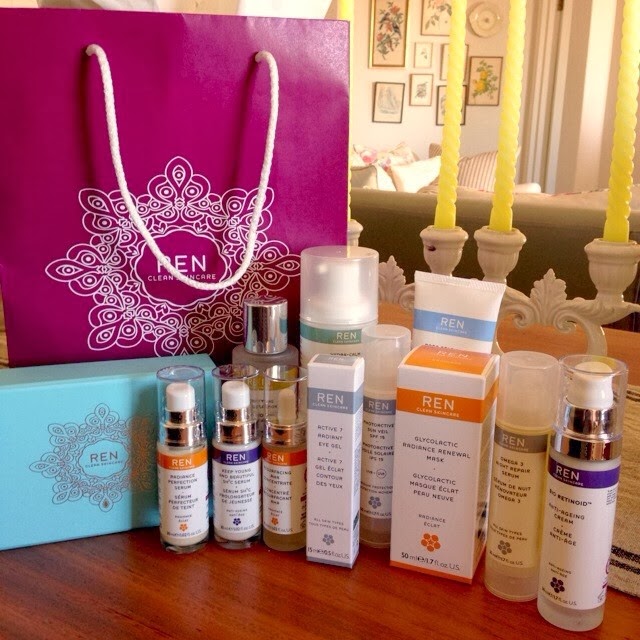 REN's philosophy of Clean Skincare can be summed up in three words: Performance, Purity, Pleasure. I've explained the three P's below but Rui and the REN team showed me this 3 minute video clip featuring the REN founder, Rob Calcraft, who explains it so simply and makes you really understand their ethos:
Performance
REN gives you ground-breaking product formulation, the latest hi-tech actives, rigorous product testing and clinically proven results.
Purity
REN uses only 100% plant and mineral derived actives and is free from skin-unfriendly synthetic ingredients.
Pleasure
The texture, fragrance and experience of using REN can make the world a slightly nicer place to be and make us feel slightly nicer being here.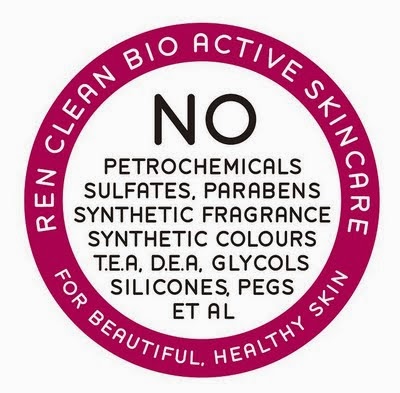 This is the REN 'NO' sticker on every product
I could go on and on about each and every product I tried out over this period (and still choose to continue to use) but that would mean a very lengthy blog post (as if it isn't long enough already), so instead I will tell you about the difference I felt and touch on a few products that really stood out to me. I will also continue to chat about and recommend other REN products in future posts as I genuinely am a die-hard REN fan and so impressed with some of their new formulations and launches.
What difference did I see in my skin?
When I started with the full REN range my skin was feeling rather tired and looked pretty dull (being December and the end of a long year, this was kind of expected). Over the three week period of using the range my skin started feeling way less 'clogged up' and really did feel like it was being allowed to breathe and encouraged to work in its usual way. I am not sure if that makes sense but I felt like REN was taking my skin back to basics and because of this I could truly see unbelievable results – a glow like never before, incredibly clear and free of blackheads/breakouts (even hormonal ones) and way more hydrated. The hydration factor was a big one for me as my skin is generally quite dry and for the first time in ages I felt my skin was more combination than ever before. It actually has made me double guess myself and my self diagnosed skin type!
What three products stood out for me?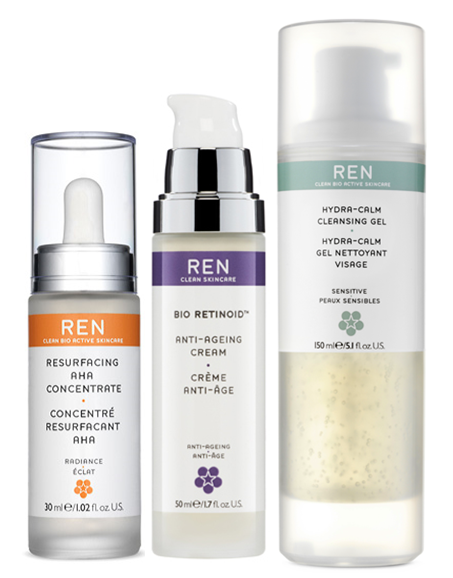 This is a bit mis-leading as there are way more than three that stood out to me, but I will chat about three products that I have not spoken of or used before instead. Full review of other favourites will be hyperlinked:
REN Resurfacing AHA Concentrate – R449
I think I can owe my no-longer-dehydrated skin to this concentrate. I am a huge fan of theGlycolactic Radiance Renewal mask so I was really excited about this one! It aims to resurface the skin and renew the complexion giving a radiant, youthful glow with a complex of Glycolic, Lactic, Tartaric and Citric acids. These all make the skin brighter, smoother and healthier. This is great for pigmentation, scarring or just an uneven/dull skintone. You use it every eve under your serum.
REN Bio-Retinoid Anti-Aging Cream – R679
This has to be my new favourite from the range – the smell, ahhh! This product delivers retinol into he skin without irritating it – this helps with skin vitality and radiance. It also plumps up fine lines and is fabulous for dehydrated, tired skin.
REN Hydra Calm Cleansing Gel – R309
I had been using the REN Rose Centifolia Cleanser for a few months before this one, which I cannot recommend highly enough (see post here) but this one was just as fabulous. For those with a sensitive skin this is great. Also, what I love about REN is that they have taken your 'Cleanser Rules' and broken them, so other brands or beauty therapists would say "anyone with a sensitive/dry skin should use a cleansing milk" or "anyone with an oily/problematic skin should use a gel cleanser". REN have taken all their formulas and given their customers a choice – so their sensitive cleanser comes in a milk or gel – completely up to your what your prefer on your skin!
Old favourites are the Glycolactic Radiance Renewal mask (review here) and the unbelievable Clarifying Toning Lotion (review here and here). Oh and their Anti-Ageing Eye Cream is amaze too (my review here). You can also now buy all your REN products online through their new website with free delivery!
https://kissblushandtell.co.za/wp-content/uploads/2014/01/0c1f968f2387f6c31e44e303f783d50b.jpg
881
600
Victoria
/wp-content/uploads/2020/03/logo.png
Victoria
2014-01-16 08:16:00
2020-06-27 20:08:23
My skin detox with REN