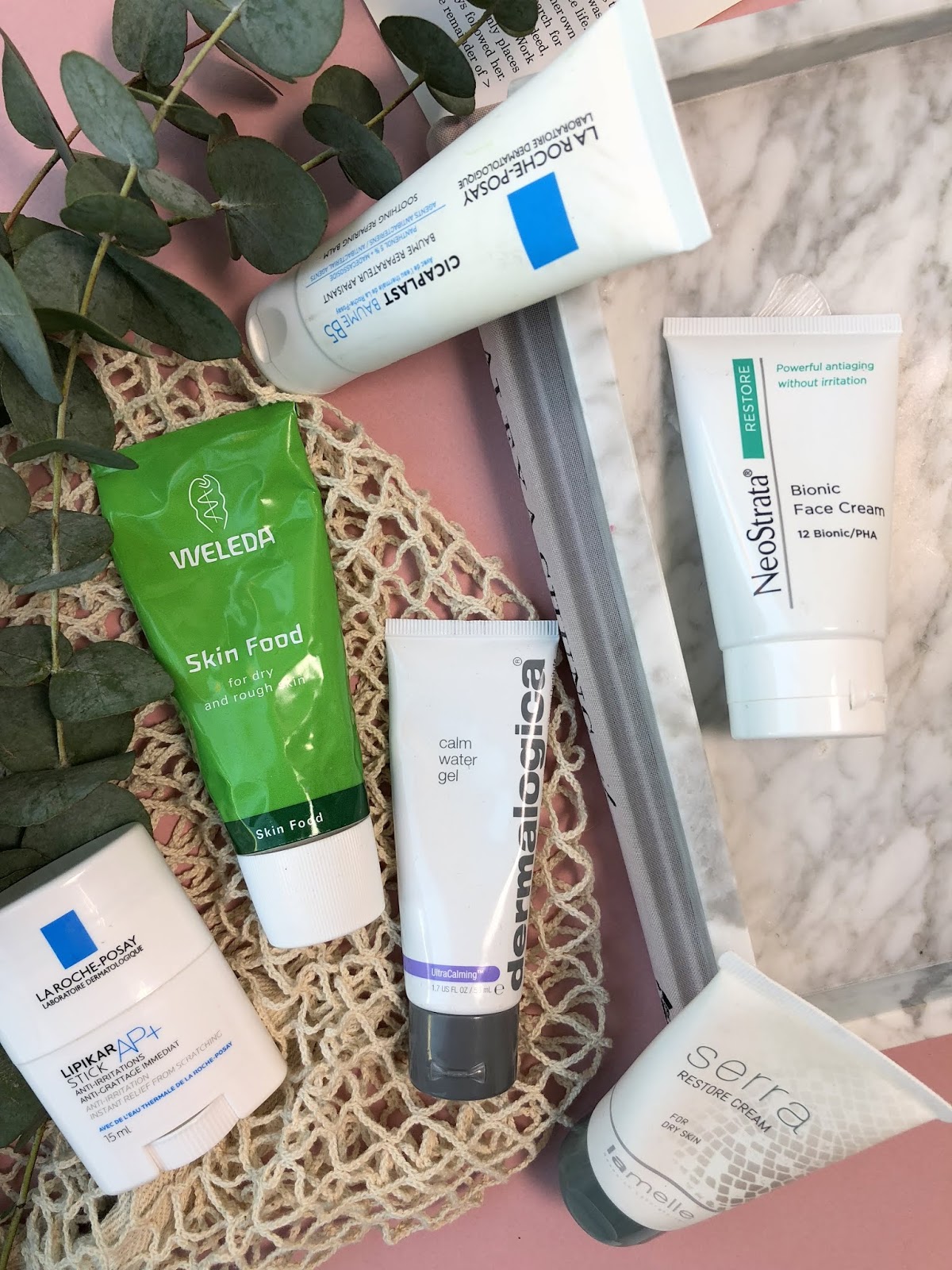 You will have heard me harp on about my skin barrier A LOT. It's something that is not spoken about enough when it comes to caring for our skins, yet is super important. As I did with my Pigmentation post and my Retinol post, this is a summary of what the skin barrier is and how you can protect it. The topic is a lengthy one, so I have done my best to keep this high level. As always, shout if you have questions.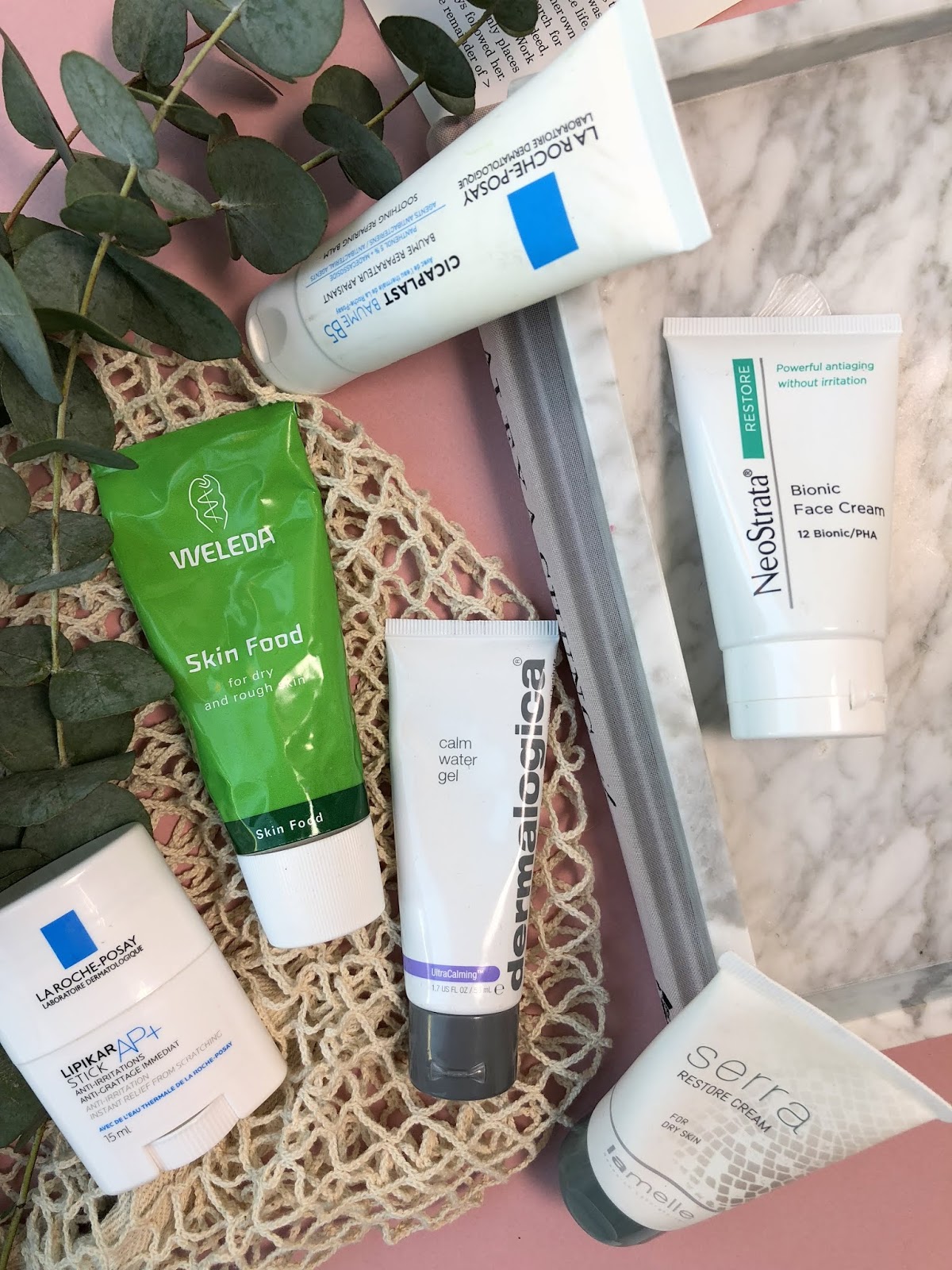 WHAT IS YOUR SKIN BARRIER?
The skin barrier is an incredibly thin layer that protects our skin from the external factors. Put simply: it keeps all the good things in and all the bad things out. The skin barrier is an incredibly thin layer of skin cells; proper term for it is the Stratum Corneum. As I mentioned, this layer is incredibly thin, think a fraction of a millimetre. In order for this layer to remain in-tact, 'healthy' and functional the cells need to be adequately hydrated. As soon as this layer is disrupted or compromised, our skin is open to infection, water-loss and irritation. If we lose our barrier function, as can occur with general ageing, over-washing or some medical skin conditions, then problems can occur. This effects our skins natural pH and opens it up to being over-sensitive, red, irritated, dry and textured.
HOW DO I KNOW IF I'VE DAMAGED MY SKINS BARRIER?
This will be evident in different ways on different skin types. My skin flares up in the same spots, and I know pretty much straight away when I've used a product that is too harsh and caused an imbalance. My skin appears red, with dry little patches and pimple-like bumps that don't ever come to a head but are rather watery small pustules – like little sores. The area becomes super sensitive to any potent products and takes a long time to gain it's balance again.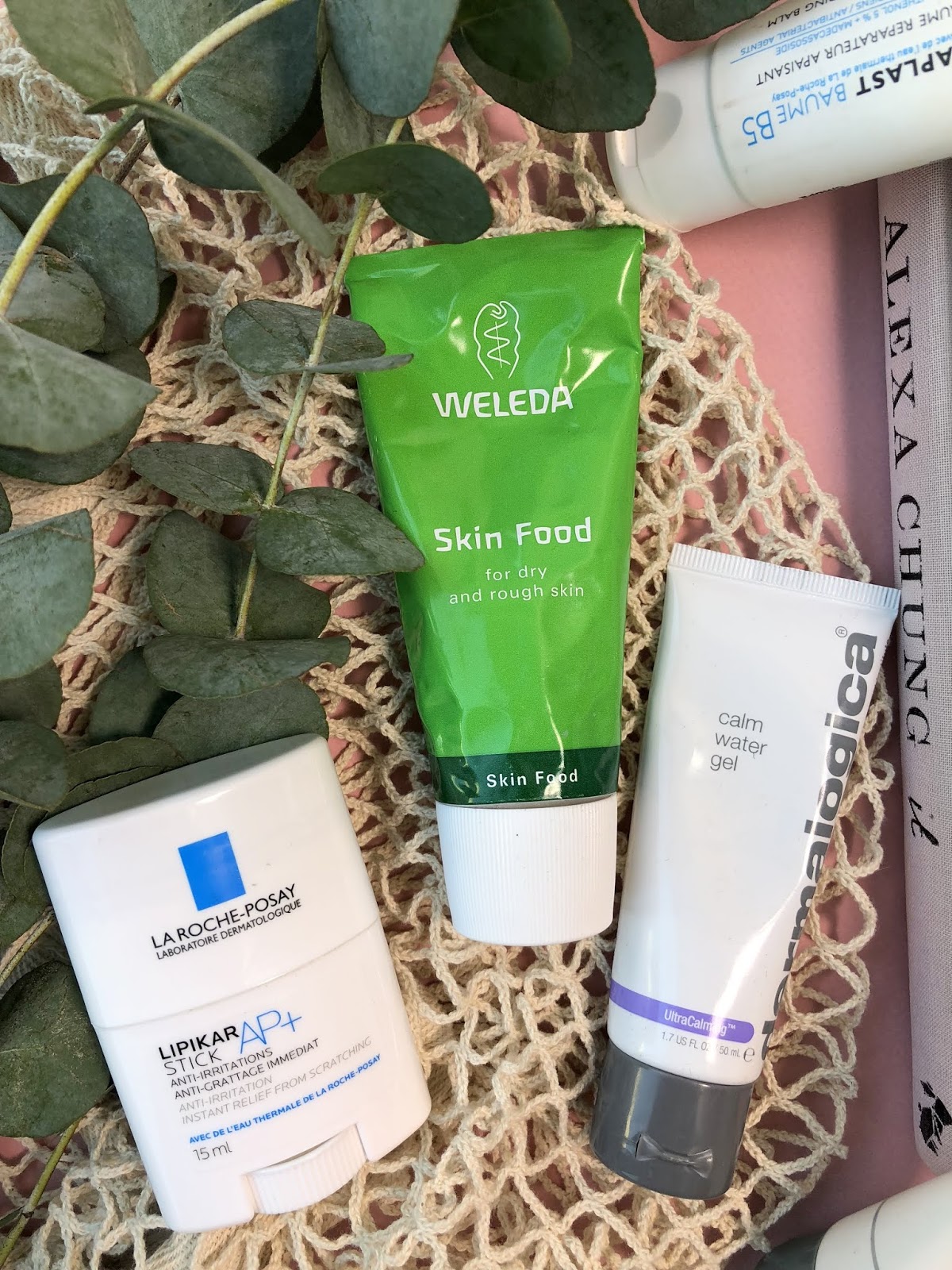 HOW CAN I REPAIR MY DAMAGED SKIN BARRIER?
This takes time. As an example, I had a patch on the side of my chin that was damaged, and I worked on repairing this for over a month! It's the same spot that has been damaged before and clearly a sensitive spot for me (right side of my chin). I repair this by avoiding using over-stimulating products on the area (so no exfoliants, AHA's, retinol etc). I also then ensure I slather on a restorative cream that focuses on calming and soothing the skin. These creams are often lipid-based emollients. I also then try and avoid super-hot water on my chin area when cleansing. Below are some examples of products I really love using to assist my skin. As I say, it's a slow process and one that requires patience: LA ROCHE POSAY LIPIKAR AP+ – R180 This is a stick balm and can be applied directly to the area. It's very protecting and almost acts as that protective barrier whilst your skin regains its composure. It's well priced and is also great for any eczema or itchiness you may have elsewhere on your skin. You can buy it in Dischem, Clicks or online at Dermastore. DERMALOGICA ULTRA CALM RANGE – R899 AND R1235 Dermalogica do a great range called Ultra Calm. It's a new launch from them (well, relatively new) and has this water based gel (R899) as well as a barrier repair oil (R1235). The oil is actually my absolute favourite, but when I was taking this pic I couldn't for the life of me locate it. It relieves redness and both act fast and brilliantly to restore balance. Great if you are prone to sensitivity. Of the two, I would go for the oil. Buy online from Dermalogica here. WELEDA SKIN FOOD – 12 GBP IN UK This isn't necessarily for everyone, but I bought this when I was in London as the long-haul flight made my skin very patchy and irritated (I flew at the height of a unhappy skin barrier). The Weleda Skin Food is an ultra rich, pretty oily balm. Think of the richest formula imaginable. If your skin is prone to breakouts, then avoid this. It, however, really helped my dry skin get back on track. Side note: this is no longer available in SA (it is sometimes on Takelot) but easy to get overseas if you have a willing mule. LA ROCHE POSAY CICAPLAST BALM B5 – R210 This is kind of similar to the aforementioned Weleda Skin Food. It's really rich and not an everyday moisturiser but, my word, it's great at night when you need that extra punch of protection, soothing and calming. It's a soothing, healing balm that helps speed up the skins recovery after any irritation like eczema, dermatitis, post peel or laser, insect bites etc. It's anti-inflammatory properties help skin calm down really quickly. You can buy it in Dischem, Clicks or online at Dermastore.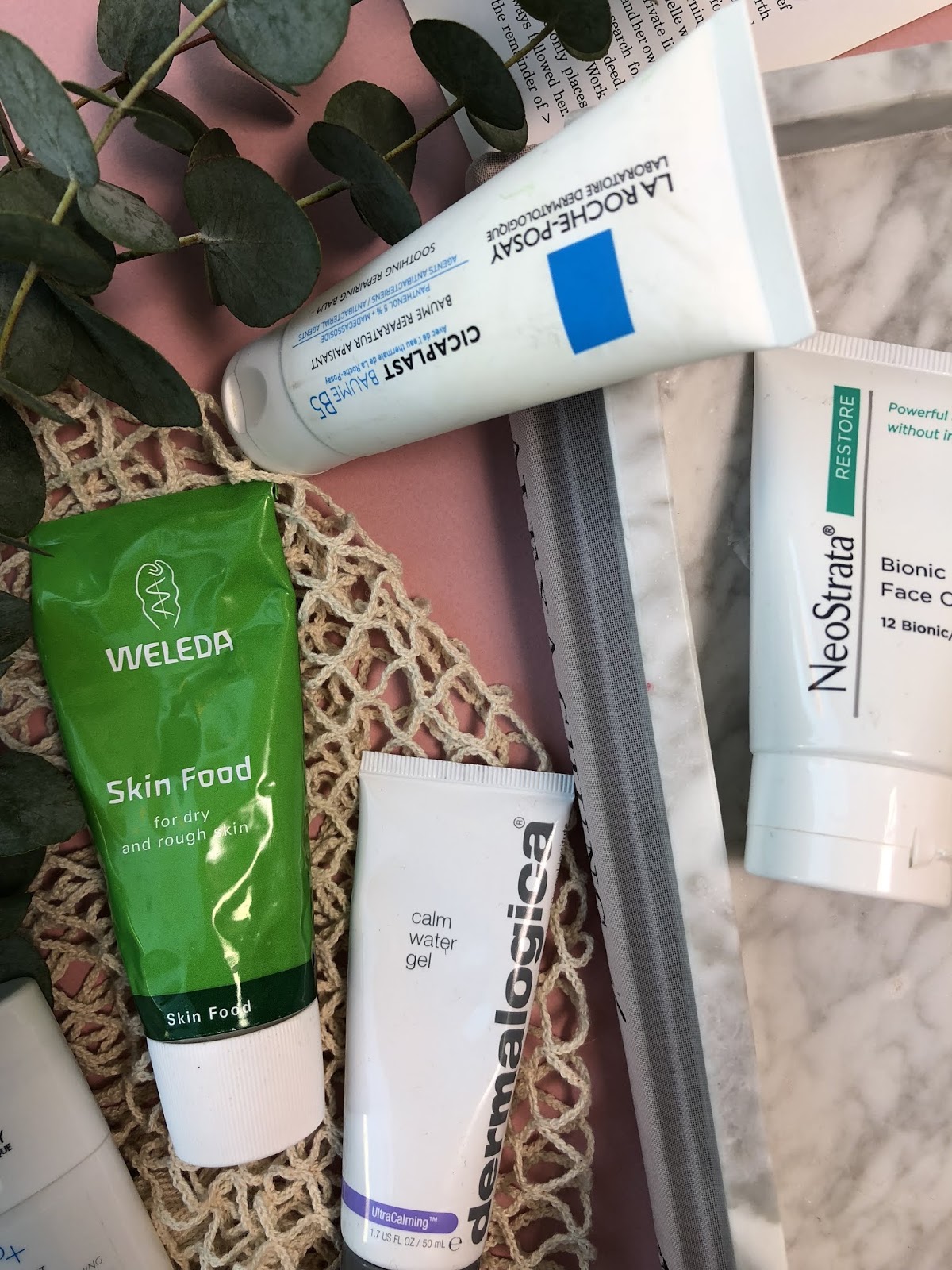 LAMELLE SERRA RESTORE CREAM – R490 Ah, an old favourite and one I absolutely adore. This was the first ever barrier repair cream I bought when I went for a facial yonks ago and was told my skin barrier needed some TLC. This was the product I bought after that treatment and I've never looked back. It's less greasy than some others so can easily be used as a daily night cream. Everyone will get on with this as it really is just your straight up. intense repairing and soothing cream (that we all need in our routine). Buy online from Dermastore. NEOSTRATA BIONIC CREAM – R679 I have spoken about this numerous times on my Instagram stories, but this is a more recent addition to my routine. I have been putting this on pretty much every single night through the Joburg winter and my barrier has been perfect, despite doing some pretty intense peels, laser and AHA treatments. It's for night use only, as too emollient for underneath make up, but works wonders. It's a very simple formula, which a lot of the above products are, it's the lipid formulation that really replenishes and repairs this area. This is great for a more mature skin. Buy online from Dermastore. That's it! Well, from the ones I've tried and loved. Remember, even if you don't have a visibly upset skin barrier, it is super-important to look after this. So these products are for anyone. With age, comes a less stable skin barrier and it should always be protected in every way possible.
https://kissblushandtell.co.za/wp-content/uploads/2018/09/IMG_7293.jpg
1600
1200
Victoria
/wp-content/uploads/2020/03/logo.png
Victoria
2018-09-10 07:22:00
2020-06-24 15:18:23
LET'S TALK ABOUT YOUR SKIN BARRIER