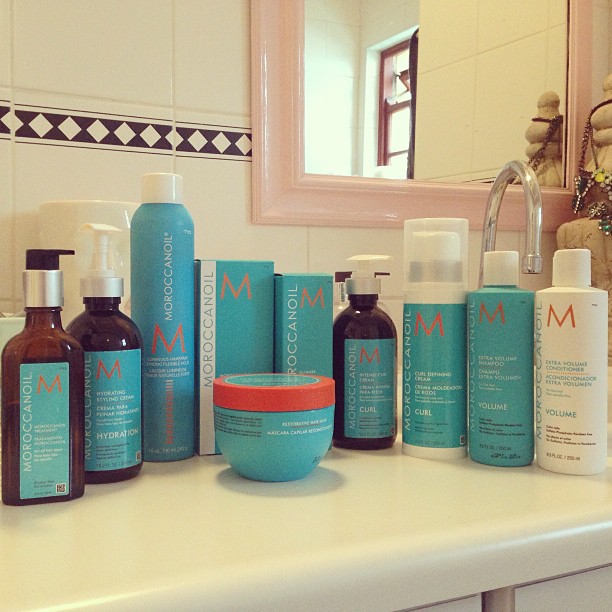 I was looking at my Moroccan Oil products the other day and just thought – ' this brand seriously gets pretty much everything hair-related spot-on' – everything about them is so cool and clean. It also helps that their products are simply unbeatable when it comes to actual Argan oil hair treatments. I have tried a lot of the oils out there and constantly recommend this one to my readers (plus I just voted it 'best hair care product' in the ELLE beauty awards where I am a judge).
Below are some new one's I tried and I can finally give you feedback on as I know loads of you have been asking about their shampoos and conditioners which I hadn't tried up until now.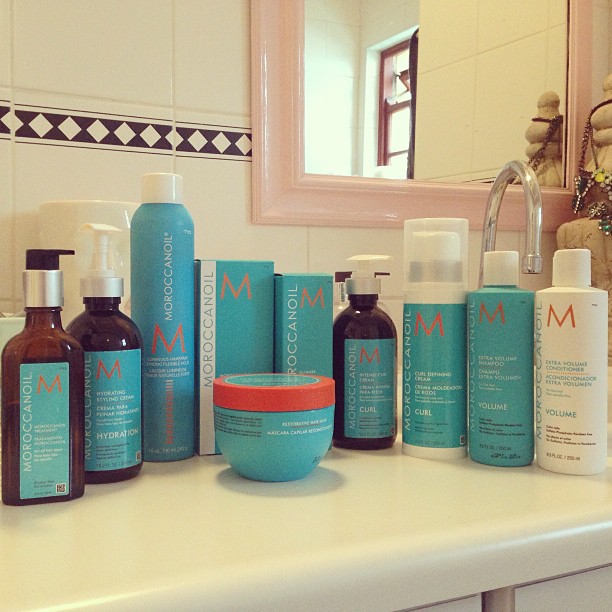 Moroccan Oil Restorative Mask
This just made me fall even more in love with this brand. It ticks every single box one would look at ticking when applying a hair mask. It smells delicious, applies easily and just leaves hair looking healthy and shiny. I actually don't have a bad word to say about this! This isn't a hydrating mask so don't get it if that's what you want (even though you will see a massive difference), this is a protein mask and helps reconstruct the protein bonds in damaged hair so that is the massive change you will see in your hair – which ultimately will result in better hydration as the hair follicles will be healthier and more able to retain moisture.
It truly is wonderful – now I just need to get my A into G and start finding more time for hair masks – I really don't use them nearly enough, especially considering my collection.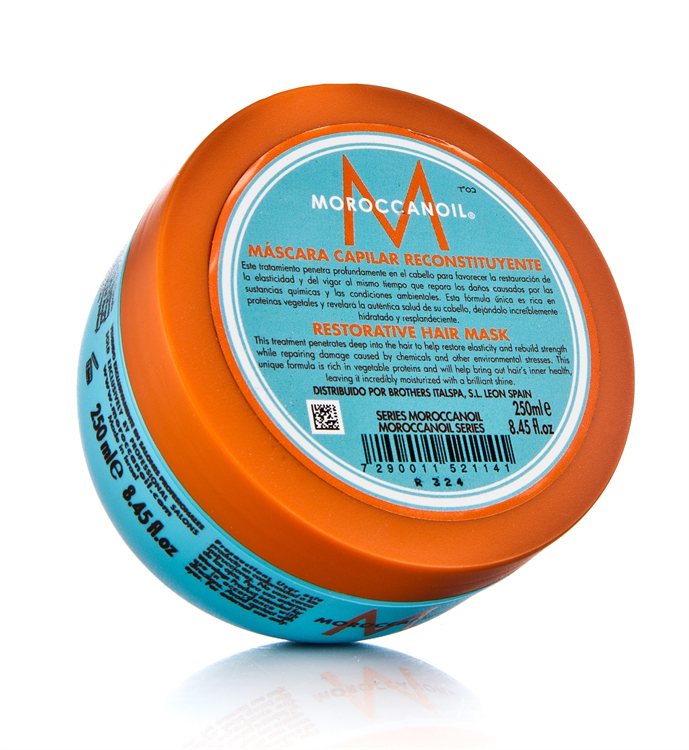 Moroccan Oil Extra Volume Shampoo and Conditioner
This is a tough one to review as I enjoyed both these products but can't say they were 10/10 when it comes to the volume side of things and just didn't wow me in general. That aside, I loved the scent (that true Moroccan Oil scent we all know and love, except a bit milder). I did find my hair felt a bit more hydrated, particularly my ends and my hair certainly didn't feel weighed down which was a plus. I didn't feel the shampoo was amazing with knots, although it is Sulfate free so good for coloured hair. I was sad that I didn't LOVE these two as I really was hoping to (I am THE biggest fan of the rest of their range, as I've said about 20 times now). I wouldn't go so far as to slate it, but wouldn't buy it again – very bleh (for lack of a better word).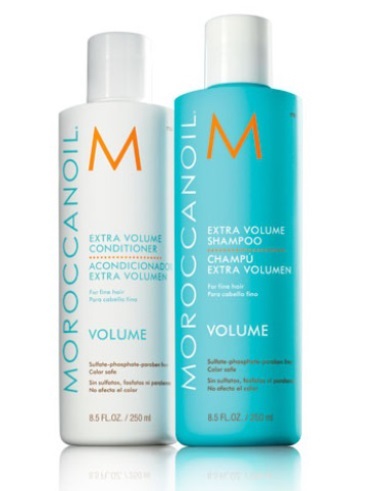 https://kissblushandtell.co.za/wp-content/uploads/2013/08/d75a573603e411e3b3f322000a1f96e5_7.jpg
612
612
Victoria
/wp-content/uploads/2020/03/logo.png
Victoria
2013-08-19 09:21:00
2020-03-24 08:47:28
Moroccan Oil Shampoo & Conditioner and the Restorative Hair Mask