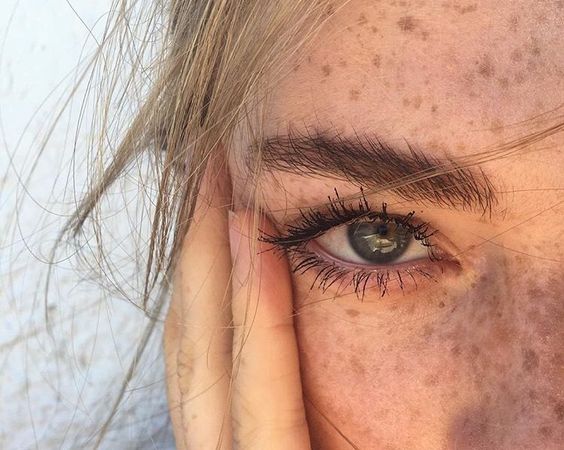 I have stopped and re-started writing this post so many times as pigmentation is SUCH a tricky one, but I wanted to do it as I know so many of you guys battle with pigmentation, as do I. In fact, I'm not sure there are many South Africans who don't, it's pretty impossible for us ladies, with this harsh SA sun and our hormones, to avoid it.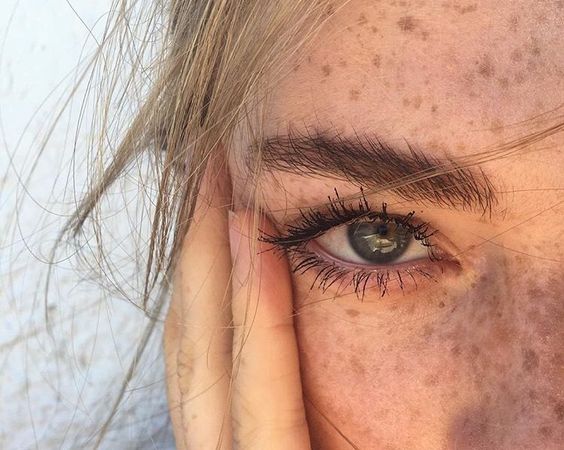 We are doomed. Jokes (kind of), there are things you can do but I want to make one thing very clear (which is often not spoken about when it comes to pigmentation): Treating pigmentation is not a once off treatment. There is no miracle cure you are missing out on. Your pigmentation treatment needs to be constant. It is ALWAYS going to raise it's ugly head (depending on sun exposure, hormones, pregnancy, age, body temperature etc), so you will need to be super consistent with treating it. One beach walk with no spf is going to set you back. That's just the reality of how harsh our sun is. Keeping your pigmentation at bay is a life long commitment, it is also seldom going to disappear 100%, but can be vastly improved. Right, you can pour yourself a glass of vodka wine now. First things first (and I'm keeping things brief here, as no one wants to read a snippet from a Dermatology report – it's impossible for me to cover every single facet of pigmentation so I am speaking to the parts that I think will be of value to you), but…
What Is Pigmentation?
Pigmentation is a change in the pigment, often patchy, of the skin. Our skin gets its colour from a pigment called melanin which is created by little cells called melanocytes. It is when these cells are damaged that your melanin production is negatively affected. The damage to these cells can be caused by many things such as sun exposure, hormones, our age and medication (plus lots more). Ultimately, melanin is what makes us beautifully tanned on a summer holiday, as the UV rays stimulate the melanocytes, producing darker pigment. However, this is only superficial and is also causing damage to these cells. Certain people are more susceptible to pigmentation for no single reason, but a combo of your skin type, your hormones, genes etc etc. There are also numerous types of pigmentation. For example Melasma (also known as the Pregnancy Mask) is a type of pigmentation that often appears on women, thanks to the influx of hormones, during pregnancy. This is normally on the upper lip, cheeks, forehead and chin – almost leaving a whitish patch around the eye area, hence its name. This usually calms down a lot post-pregnancy, but can be a battle to get rid of completely. You will also have seen cases of girls being on The Pill and experiencing pigmentation on the upper lip (again, thanks to hormones). One last point that very few people are aware of: pigmentation can worsen very easily, so you may be ticking all the boxes of your spf, and a good skincare routine etc, but still seeing no improvements. Do you know that a high body temperature (from indirect sun exposure ie a hot bath, a heated yoga class and just general summer heat etc) can trigger your pigmentation?! Yup, I know. I researched this after seeing my pigmentation looking pretty bad post-December holidays (where I spent the entire holiday under the beach umbrella), however, because I was hot a lot of the time, it was triggered. This, my friends, is why I am a fan of Winter.
Treatment Options
With my disclaimer out the way, let's talk treatment options as there are a few: Avoid Sun Exposure: I say this whilst still being realistic (as we live in sunny South Africa), but just take every precaution you can. Spf 50 should be worn on the face DAILY (yes, cold wintery days in the office too), and if you are going out walking or to the beach a sun-hat should always be worn. You all know this stuff, it's just how many of us are religious about sticking to it. You can pretty much forget any of the below treatment options if you aren't sticking to this one. I actually had a dermatologist appointment before I moved to JHB and was told by the Dermatologist that I needed to invest in a rash vest for myself to wear all December. Sure, I do have lots of freckles but this is where I draw the line. For me, this is simply unrealistic and no summer holiday would ever be even vaguely an option if I had to sport a rash vest on the beach. NO THANKS (please picture this). I am telling you this story, as I am a firm believer in being super-strict yet also living your life. How miserable and unrealistic would it be advising any South African to stay off the beach all December?! (Maybe that's why I have pigmentation haha) Skincare: An at-home skincare routine will also be very beneficial in helping even out your pigmentation. There are so many different brands that do fab ranges so I'm not going to go into each one. Just look out for your Vitamin C – see full post on this and explaining it's benefits (great for reducing dark spots) – a Vitamin C serum will help you a lot here. A few off the top of my head: Sisley PhytoBlanc Intensive Lightening Serum, Avene's D-Pigment Brightening Serum (new and also a good price), ZO Skin Health Vita C serum, Lamelle Brightening Serum (doesn;t contain Vit C but Arbutin and aims to treat pigmentation), Dermalogica's new Vita C serum – Biolumin C Serum (see Vitamin C Explain blog post for more recs). On that note, a retinol would be my top recommendation to combine with a good serum (if you are good about your suncare), as this will take your routine up a notch and help slough away dead skin cells which, in turn, will help with dark spots. I use the ZO Skin Health 1.7% retinol. Dermaceutic do great, more affordable retinols. This is an expensive ingredient though. Read this post on exfoliation and product recommendations, as these will all help. Peels and Laser: Your best bet is going to be turning to the hardcore treatments like laser and peels. An at-home routine can only do so much, so best to incorporate the two. Sure, this option is pricey but this is where your proper results will start to show. Again, this is something you can't do once-off, sadly. Pigmentation is an expensive problem to have – urgh! There are lots of options here, like Fraxel, Laser Genesis, LimeLight, TCA Peels etc – do your research and book a consultation with a specialist if you want to go this route. They will often advise when seeing you in person. It is very hard for me to recommend a specific treatment without seeing your skin. Lastly, I am sorry if this post is full of doom and gloom, but I want to always be honest with you guys and not lead you into thinking one single product is your answer. I want you to properly understand pigmentation so you too don't get sold a bajillion Rands worth of treatments, only to be disheartened when your pigmentation pops up again on your next summer holiday. As always, shout if there are any questions. Image source
https://kissblushandtell.co.za/wp-content/uploads/2018/07/5df1df7b1f6005431c6e35813b6d4e72.jpg
450
564
Victoria
/wp-content/uploads/2020/03/logo.png
Victoria
2018-07-18 11:27:00
2020-06-24 15:22:26
PIGMENTATION: ALL YOU NEED TO KNOW