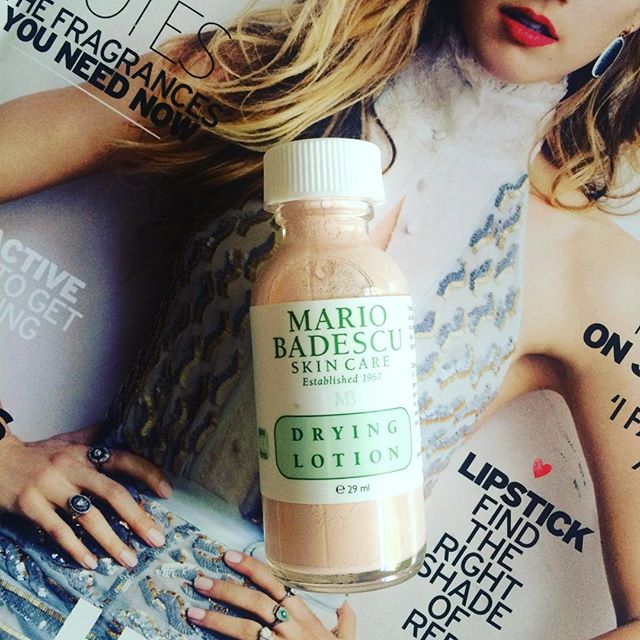 I have been on the lookout for a good spot treatment as, of late, I have been getting the odd rather red and angry pimple – always at the most inconvenient of times and in the most inconvenient of places. Isn't it always that way!?!
Anyway, I have always used one of two pimple products, both of which you can't get in South Africa (my dear sister has hauled them home for me). One is the Eve Lom Dynaspot and the other is the Origins Super SpotRemover. Both work well but neither work miracles and, to be honest, I didn't really expect more from a topical treatment so was happy with them.
…Cue – Mario Badescu Drying Lotion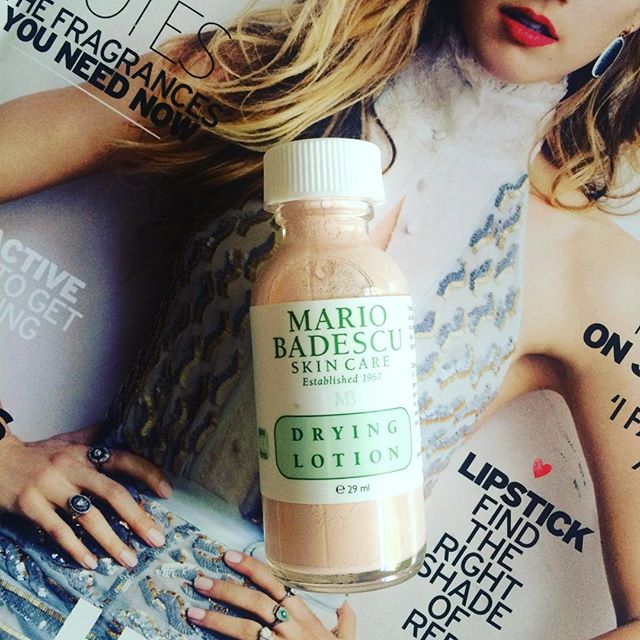 I had read about this product on many international blogs and website so was seriously excited when I saw that Mario Badescu was, in fact, available online in South Africa. Win!
What is the product all about?
The Drying Lotion is a fast acting, effective acne spot treatment. Ingredients wise you are looking at salicylic acid, calamine and other quick-drying ingredients, this product will shrink ugly whiteheads virtually overnight while you sleep.
How does it work?
I was the fool that thought you should shake the bottle, but luckily before using it I was informed otherwise: DO NOT SHAKE THE BOTTLE.
Before bedtime when your skin is fully cleansed and moisturised and you see the beginning of a pimple, dip an ear-bud into the pink sediment at the bottom of the bottle. Apply a dab of this lotion directly onto the whitehead/area. Do not rub in. Let it dry and rinse off in the morning and watch miracles take place.
I'm not sure what it is, I can only assume the strong concoction and mixture of salicylic acid as well as calamine (to soothe and calm) that literally works wonders. Not only are my pimples radically diminished after using this, but my skin isn't either left looking red or dried out. Depending on the severity of the pimple, you may need to apply 2 nights in a row, but it really works magic and for a pimple-picker like me, this stuff is very much a necessity in my life (and I plan on never being without it going forward!!!)
Side note – such a random thought, but after using this product once my first thought was "If only every bride-to-be who wakes up a day or so before her wedding with a big blinder of a pimple had this stuff…" As I said, random thought, but you will see what I mean after using this stuff.
R440 for 29ml
https://kissblushandtell.co.za/wp-content/uploads/2015/12/12317815_1510643492568833_958264950_n.jpg
640
640
Victoria
/wp-content/uploads/2020/03/logo.png
Victoria
2015-12-04 08:11:00
2020-06-27 19:39:39
A True Miracle Product