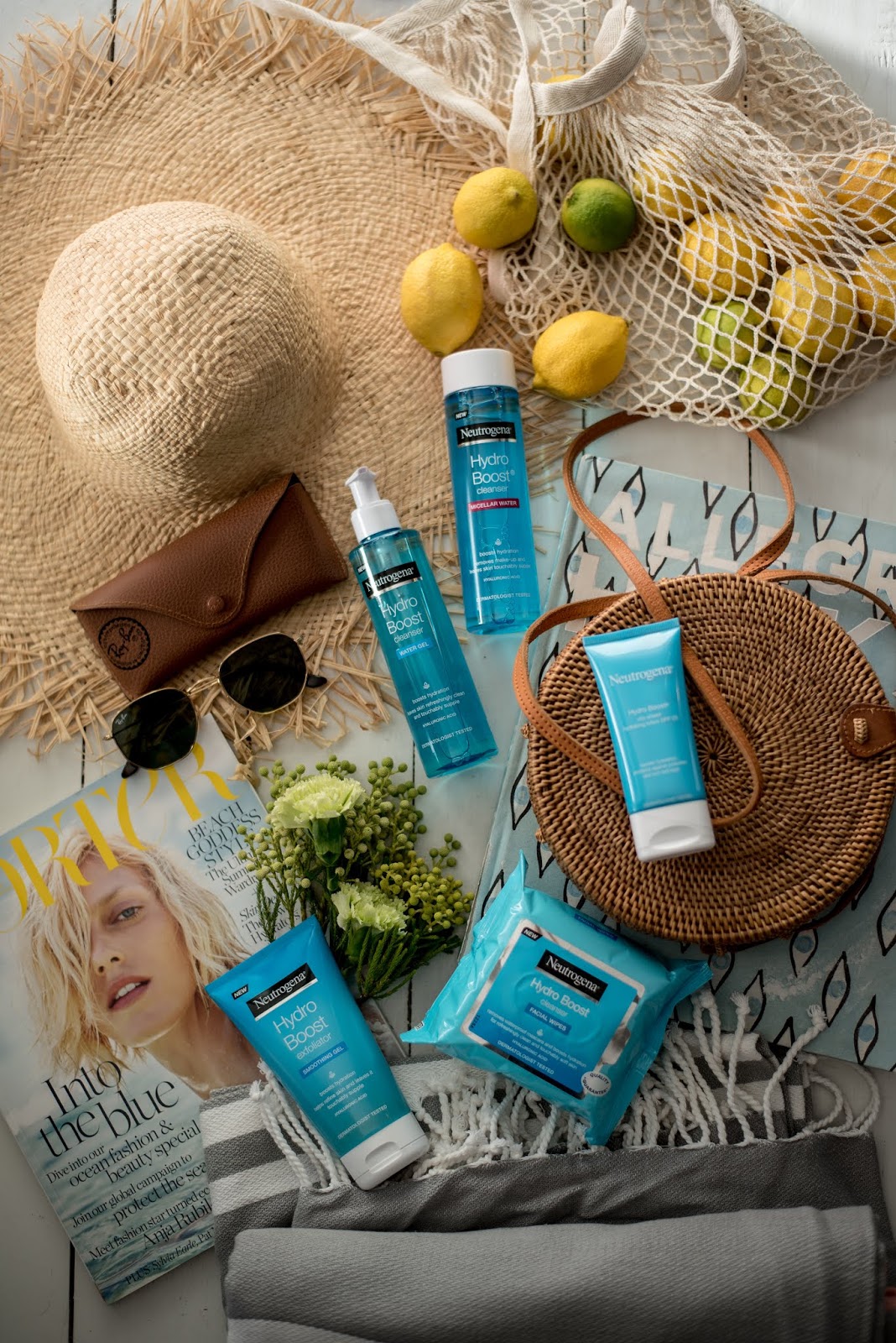 This product deserves a lot of love, and that's what I'm here to do. Again. I know a few of you have already bought this and every single one of you have adored it. I had one of you who it stung a bit, however, this was due to her skin barrier being compromised, so once we sorted that out, she got back onto this and loves it. Yay!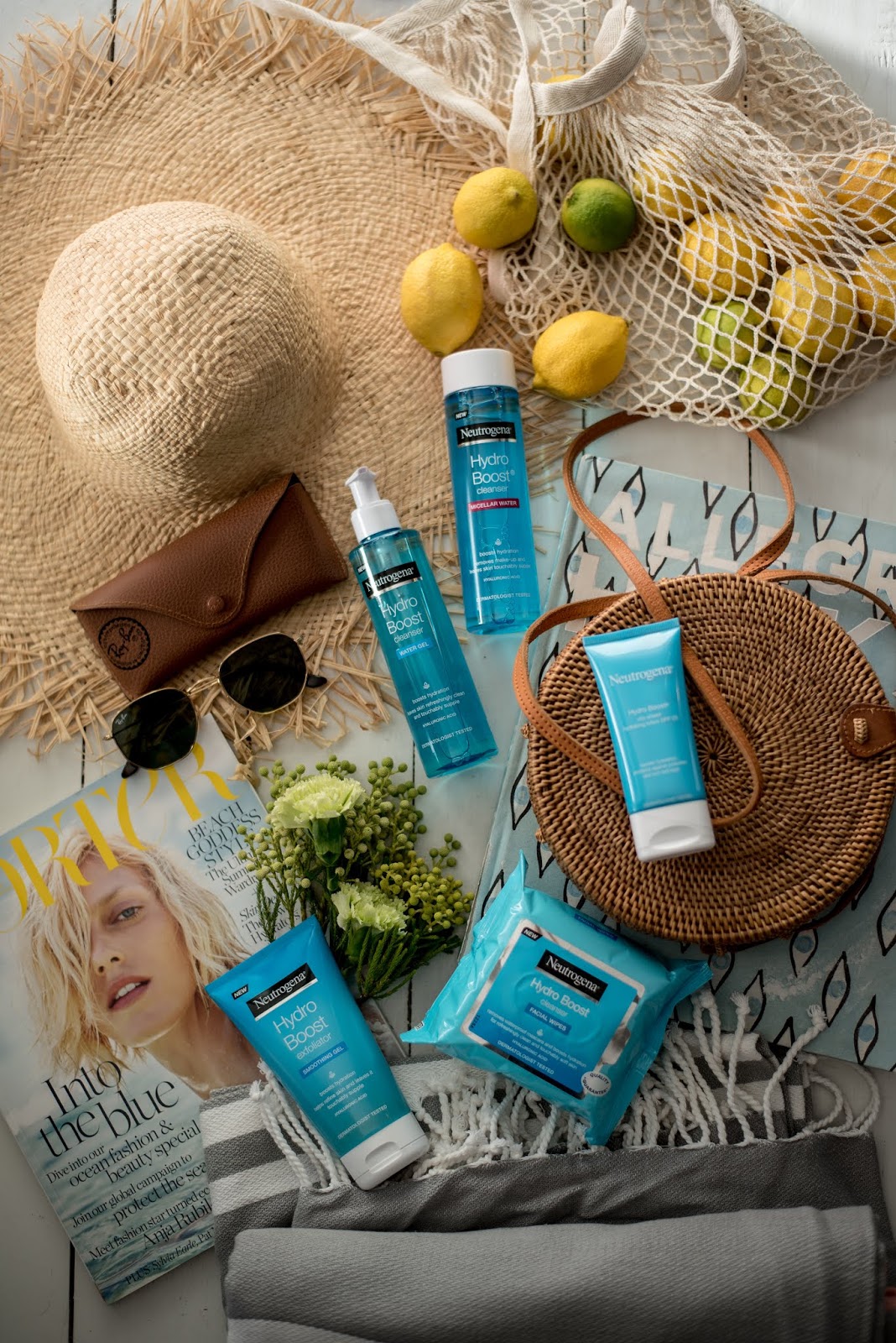 As you guys know (I really need to shut up about it now), but with my holiday looming this is one product that is 100% coming with me, for many reasons, and I want to explain these to you. I get particularly excited when there is a product I love and can recommend that is affordable and accessible, and this is one of them!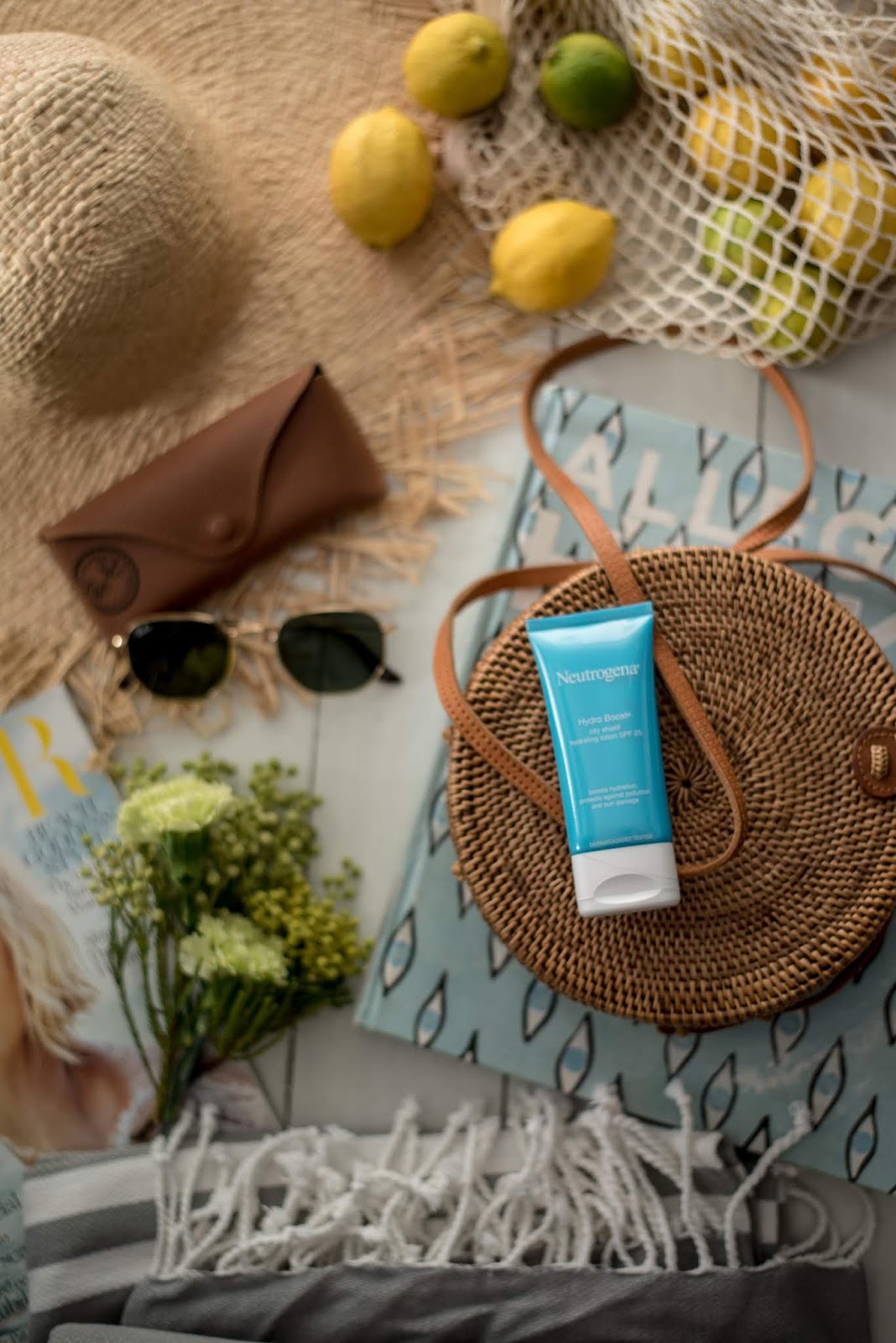 What is it?
Neutrogena Hydro Boost City Shield Lotion Spf 25 is a light moisturiser that is a gel-cream consistency. It can be used alone as your moisturiser plus protection or on top of your usual moisturiser. Whatever your skin likes best. I love it on its own for warmer days as the texture is so beautifully light, yet incredibly hydrating. No need for moisturiser underneath. Although in winter I tend to pop this on top of a hydrating serum or even a moisturiser depending how dry my skin is.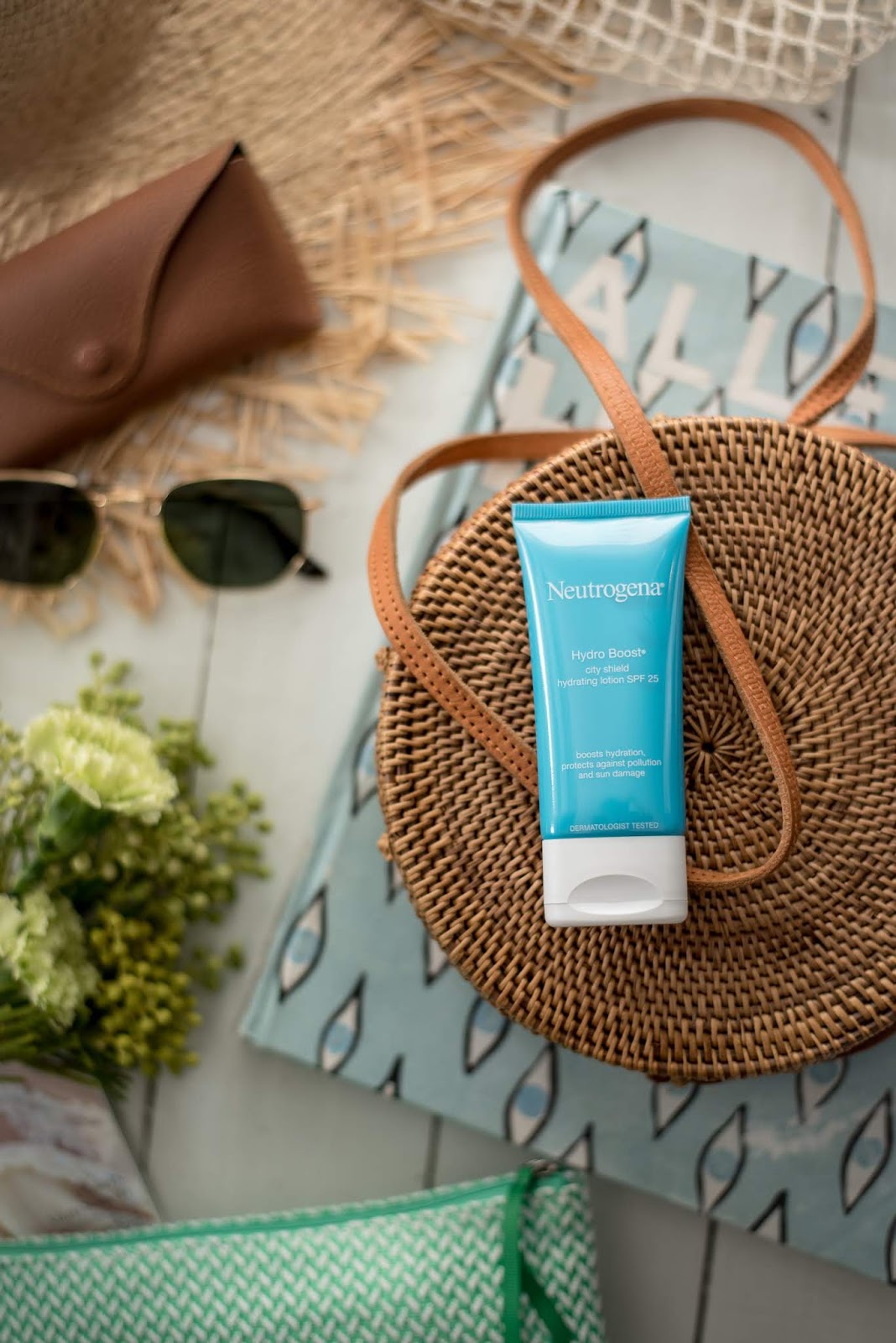 What makes it so great?
As with all Hydro Boost products (see full post here of range), it's packed with Hyaluronic Acid, so your skin is moisturised as well as protected. As mentioned, it's the formulation of the product that makes it so great in my opinion. It feels light and dewy on the skin, and not like another layer that sits on top without absorbing properly. I've actually given two bottles to friends since discovering this product and everyone adores it. It's also got your anti-oxidants which is where the 'City Shield' part comes in – this will be your skins protection from the sun, stress and pollution which are a harsh reality in everyday city living (hence why this will be my best friend in NYC). So essentially it's a combo of your Hyaluronic Acid (for maximum hydration), your anti-oxidants (to protect the skin against the environment) and your spf (to shield your skin throughout the day). WIN!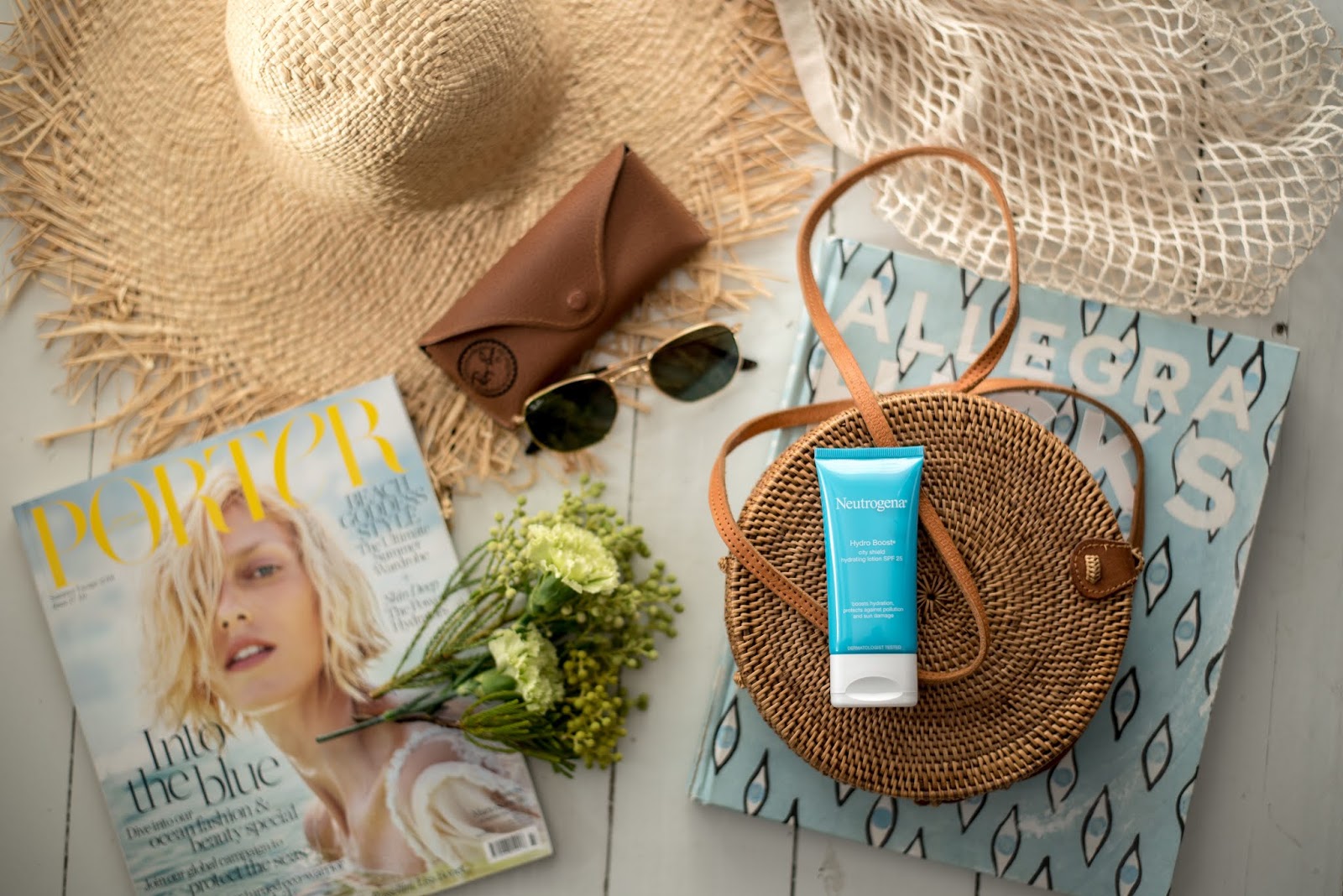 How I choose to use it
I am prone to pigmentation and opt for a separate spf 50 on top of any product – even those that contain protection. This one, however, is perfect for that layering as it absorbs so beautifully. I am often at home and not out-and-about, so this is when I choose to use this on its own – the spf 25 protection is perfect for that. On days where I need more, I simply pop this on as my usual lotion and follow with an spf 50 of choice.
Details
Price: R139.95 for 50ml, available at Clicks, Dischem and selected large retailers. All images my own shot by Robyn Davie Photography This post was done in collaboration with Neutrogena.
https://kissblushandtell.co.za/wp-content/uploads/2018/09/RobynDaviePhotography-TORI-aug2018-40.jpg
1600
1068
Victoria
/wp-content/uploads/2020/03/logo.png
Victoria
2018-09-18 12:55:00
2020-06-24 15:18:16
REVIEW: NEUTROGENA CITY SHIELD LOTION SPF 25