Easily one of my most asked questions on Kiss, Blush & Tell is around where and what to shop beauty-wise when on holiday. We all know that us South Africans are a tad deprived when it comes to amazing international beauty brands. Having said this, it has got a LOT better in the past few years, but there are still some of my absolute favourite brands that aren't available here. When it comes to actual products I would recommend buying, the list is simply too long. This is why I have my Instagram and blog, so you can constantly hear me speaking to products I rave about. My best advice is to trawl my Instagram posts and story highlights and see if there is something that appeals to you. Or make notes during a live, I speak to products all day long 🙂 I have, however, mentioned what to look out for, but my list is way too long. Please see my 'What to look out for' under each retailer as some overlap and didn't want to repeat myself too much. Lastly, all these countries also have fab stand-alone stores (NARS in Covent Garden and on Bleeker St), Hourglass in Crosby St, NY, FRESH Beauty in Covent Garden and at the Flatiron etc). I haven't gone into each standalone, but rather bigger beauty stores. Else we may be here forever 🙂

I used to live in London and started my beauty career working at one of my all-time favourite beauty retailers; SPACE NK. I visit London fairly often, thanks to my sister living in the UK, so know what I am looking for and where to shop pretty well.
SPACE NK
Let's start with my best and a place that is very close to my heart. SPACE NK is a luxury beauty retailer and they have a number of stores throughout the UK, so you won't be too hard-pressed finding one. They stock a variety of brands that can sometimes be quite hard to come-by; from Drunk Elephant and Hourglass to Lipstick Queen and Chantecaille. They also then have your standard luxury beauty brands like NARS, Diptyque, By Terry, Kiehl's, REN, Eve Lom etc. Be warned, this ain't your bargain beauty store, so nothing here comes cheap but it's always a real spoil and the girls who work here are fab (says she, the ex employee). They are great with recommendations across brands, so I often end up going here with one product in mind and leave with 6. Hold onto your purse for dear life! What to look out for: Diptyque (I always stock up on my candles and room sprays here. I love Bais, Mimosa and Figuier)
By Terry (their baume de Rose lip balm and CC serum are heavenly)
Malin & Goetz (their Eucalyptus deo is natural and fab)
Eve Lom (their cleansing balm is still one of my faves, love the Rescue Mask too)
Emma Hardie (another fab cleansing balm)
Sarah Chapman (Overnight Facial is great)
Drunk Elephant (TLC Baby Facial and their Vitamin C – only tried the TLC facial myself)
Hourglass (their Ambient Lighting powders, bronzer, setting powder and blushers)
Sunday Riley (Luna Oil, Juno Oil and Good Genes) Laura Mercier (fab tinted moisturiser, one of my best) NARS (great matte lip pencils, great tinted moisturiser and lovely blushers) Oribe (texturizing spray for their hair that trump all others)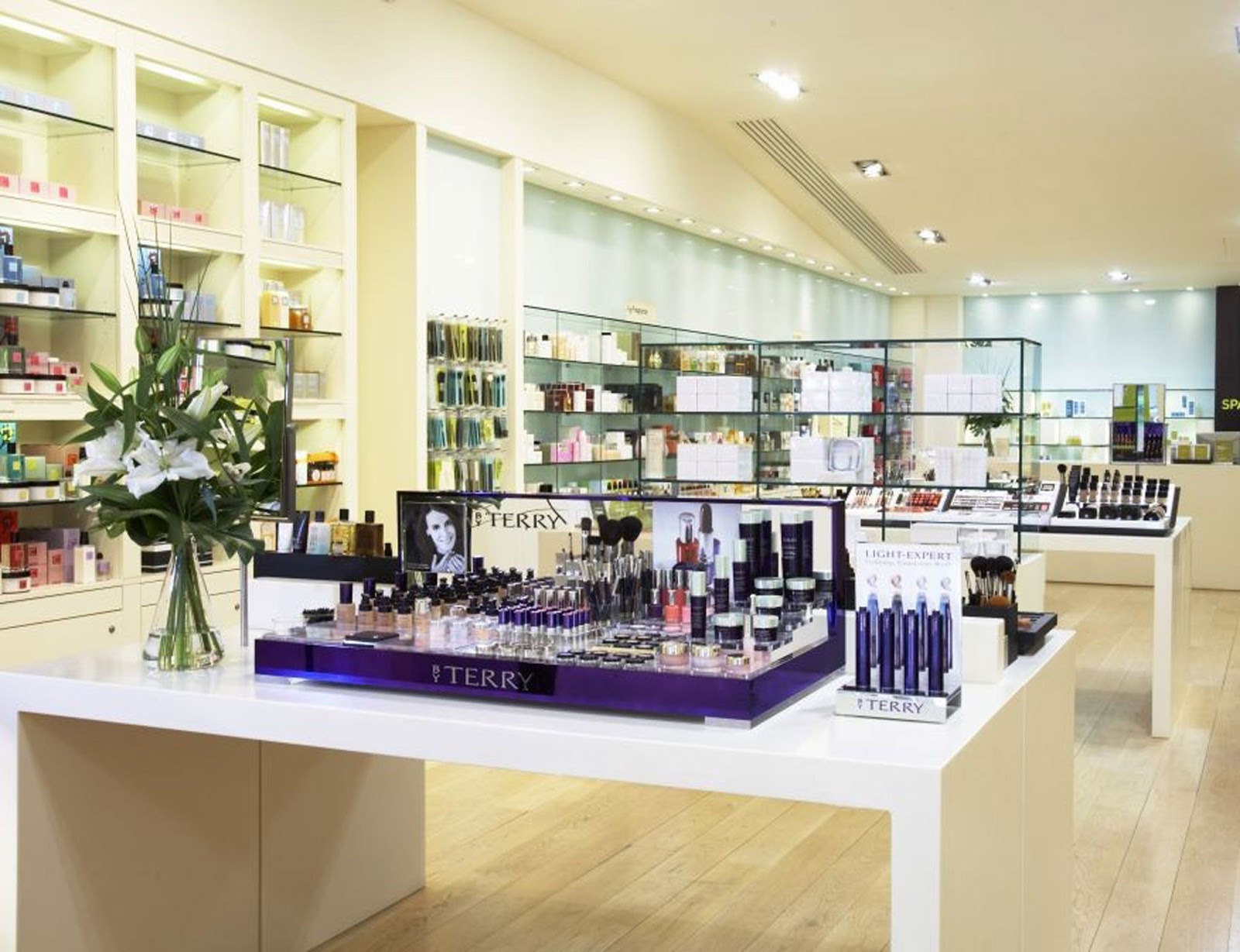 Image credit
Selfridges
Selfridges (in Oxford St) have an incredible Beauty Hall. Be prepared to get lost for hours!!! They have their standard beauty hall as you enter the store, which has your big counter brands like Bobbi Brown, Estee Lauder and Charlotte Tilbury but downstairs is any beauty junkies literal heaven! They have every small brand one could imagine (like IT Cosmetics, Dr Jart etc) and you can get lost in here for hours. I highly recommend a visit! What to look out for: Dr Jart (their Ceramidin cream and serum are lovely)
Mask Bar (trawl their sheet mask offering)
IT Cosmetics (their CC cream is iconic for good reason) Ouai (fab hair products – I love their dry texturizing spray & their dry shampoo)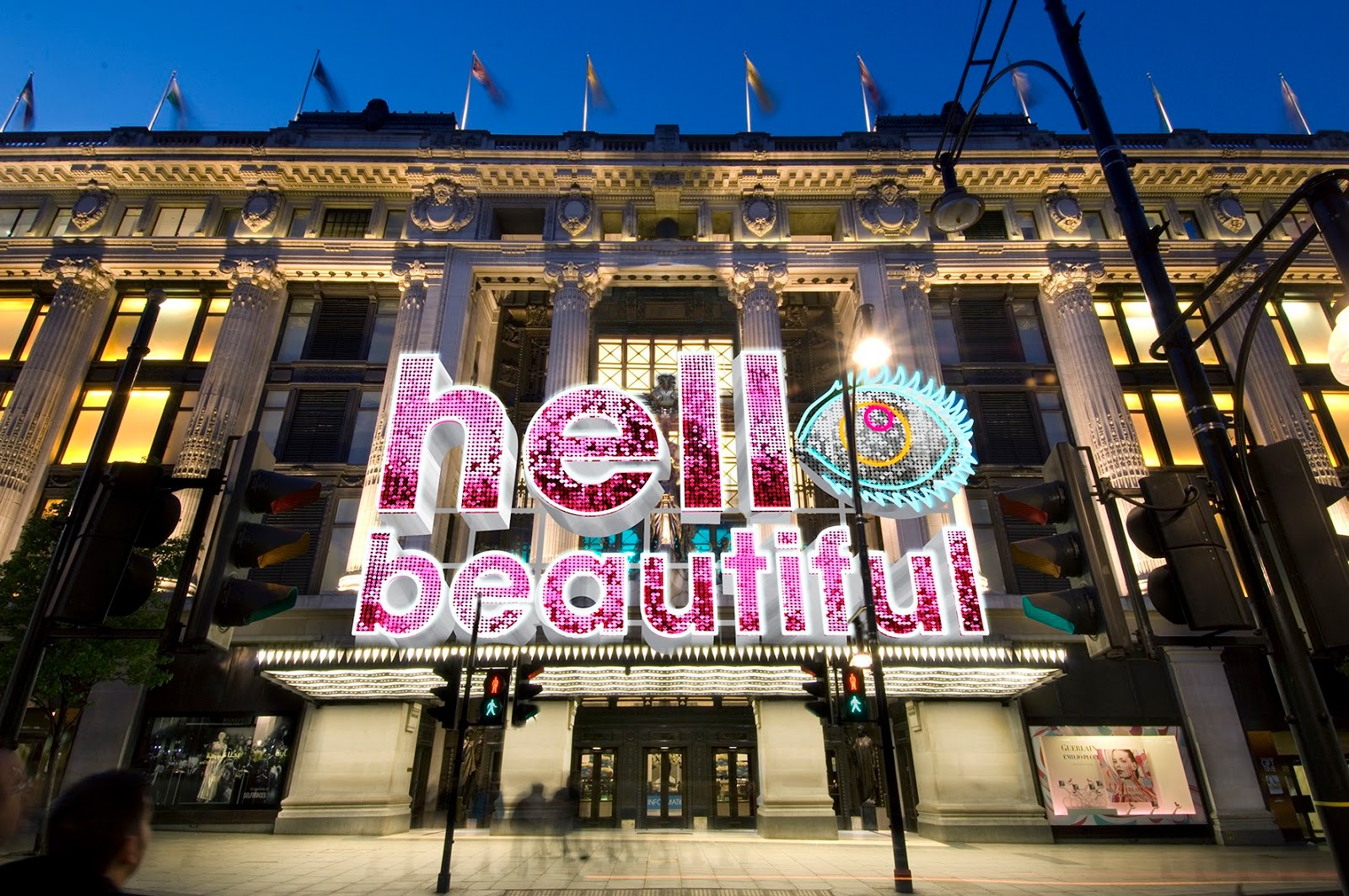 Image credit
Liberty London
One of my favourite stores to visit. Liberty's is a feast for the eyes and their Beauty Hall is no different. Their merchandising alone will make you feel you NEED every single product they offer. Again, some beautiful niche brands and a real experience. What to look out for: Le Labo (their fragrances are beautiful and they offer the customised labelling here)
Lixir Skin (their Vitamin C paste is GREAT)
Vitners Daighter (their iconic oil is on my wishlist, pity it costs more than my house)
Byredo (some of my best fragrances)
Aesop (because who can ever get enough Aesop in their life)
Hair by Sam McKnight (I haven't tried these yet, but dying to try Cool Girl and Lazy Girl)
https://www.libertylondon.com/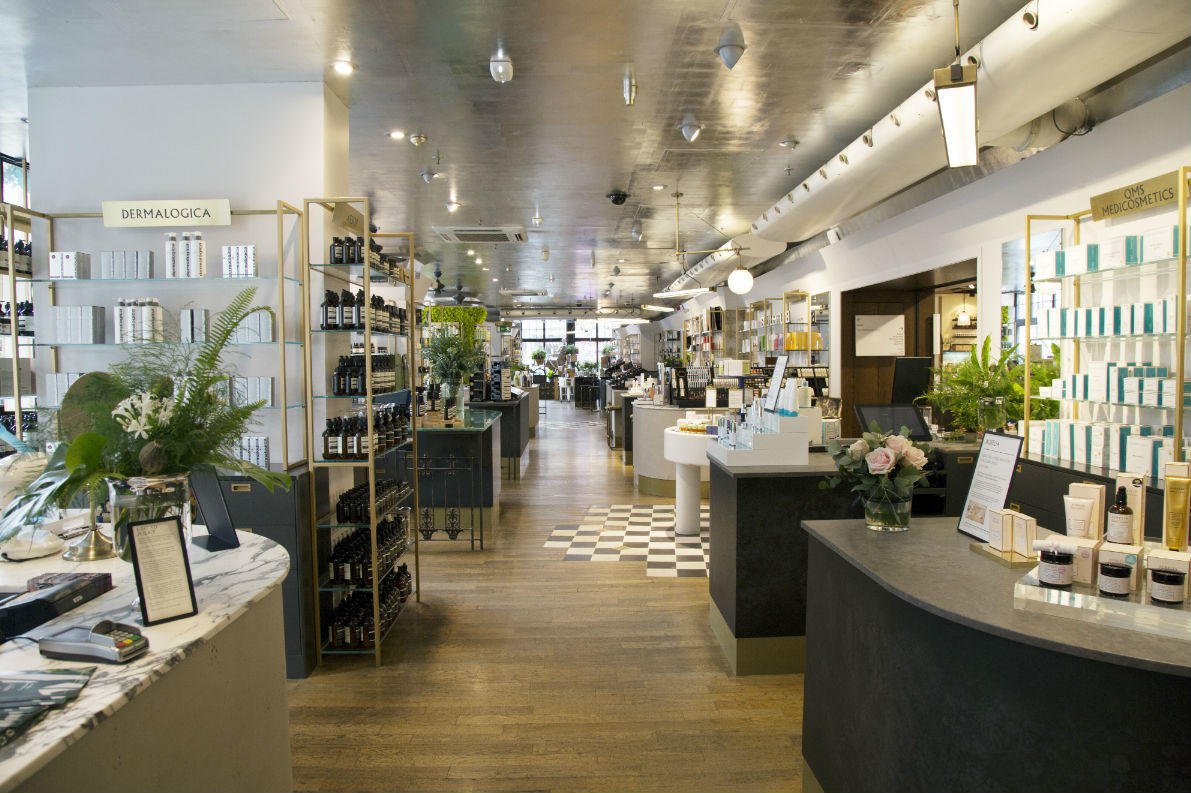 Image credit
Boots
Boots has to be mentioned for your more drug-store beauty experience. I never leave the UK without a good Boots haul! This is essentially their version of Clicks, but that makes it sound rather drab! Boots do Beauty really well and have loads of brands from Dior and Benefit to more affordable brands like Soap & Glory, The Collection, Liz Earle etc. In terms of run-of-the-mill beauty brands like Maybelline and L'Oreal – you will find ranges here that don't extend to SA, so it really is worth visiting. Just be sure to find a large format store where they carry all their brands. The High St Kensington one is great! What to look out for: Liz Earle (their Cleanse & Polish cleanser is lovely) Soap & Glory (fun bath products and great lip and brow products, too) Maybelline (their Bad to the Bronze cream eye-shadow) Bourjois (their CC cream is unreal) The Collection (their Lasting Perfection concealer is so good) Bioderma Micellar Water (you can get this at home, but I buy mine here as can get the extra large bottle) http://www.boots-uk.com/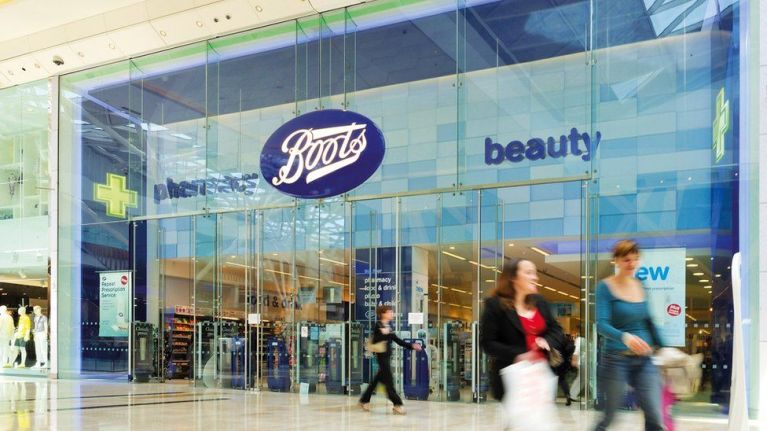 Image credit

Sephora
Obviously. And to be dead honest, if this was the only beauty store you visit whilst in the States, then you've done well. Sephora is the Queen of all beauty stores and their US ones are the real-deal. You can get Sephora in other European countries but they only have your run-of-the-mill brands. No niche brands. The US is where it's at! I love the one on Union Square Gardens and on Broadway, although they are all pretty good and pretty much on every corner! One word of warning, go into this store alone and when you have time. No husbands or boyfriend en-toe. Trust me! Go hands-free so you can play around and explore this beauty wonderland. If you are anything like me, you will think you have died and gone to heaven! What to look out for:
Whew, this is a tough one as Sephora have everything!!! I love going in here with an open-mind and really playing around. You will 100% leave here with a billion products you never knew you needed in your life, until now.
Too faced (Better Than Sex Mascara, bronzers and 3in1 setting spray)
Ole Henrikson (Banana Bright Eye Cream and Cold Plunge Pore Mask)
Fenty Beauty (primer and lip products)
Fresh Beauty (their sugar scrubs and illuminators)
Tatcha (their radiance mist)
Tarte (their Shape Tape concealer and foundations)
Sephora own brand (their brushes and matte lip paints)
Huda Beauty (amazing eye-shadows) Summer Fridays (Jet Lag Mask) Dr Dennis Gross (at-home peel) Make Up Forever (Ultra HD Foundation) IT Cosmetics (best CC cream ever) Oaui – (Dry Shampoo and Texturizing Spray) Pat McGrath – (some beautiful eye palettes and lip products, quite pricey)
Drunk Elephant (TLC Baby Facial and their Vitamin C – only tried the TLC facial myself)
Hourglass (their Ambient Lighting powders, bronzer, setting powder and blushers)
Sunday Riley (Luna Oil, Juno Oil and Good Genes) NARS (as above recommendation)
Then also be sure to look out for the Sephora mini boxes (and browse their aisle at the till) – they do limited edition boxes where you can get quite good bargains and the opportunity to try different products and brands.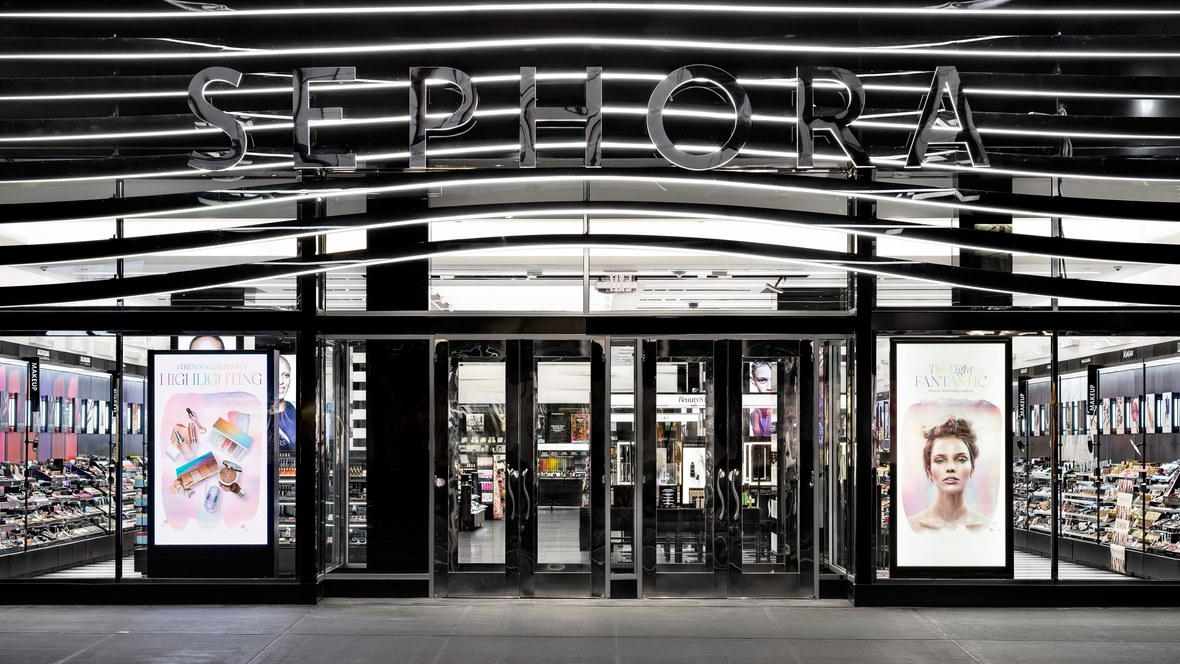 Image credit
CAP Beauty
Their are loads of natural beauty stores in New York. You will see them everywhere. Another one is Credo Beauty and Wholefoods have a fab selection too. CAP Beauty is a small store in the West Village that is right up your alley if you are into holistic wellness. They have everything from natural oils and supplements to natural make up and skincare. It's not cheap, but a lovely store!
What to look out for:
May Lindstrom The Honey Mud Mask
May Lindstrom Jasmine Facial Mist

Image credit
Birchbox
Birchbox are a well-known beauty subscription box company, who have now opened their first bricks and mortar store in Soho. They offer their subscription service offering in the store where you can get a beautiful box and choose 5 samples for $15. They also have a lovely selection of products and I loved how these were merchandised.
What to look out for:
Paula's Choice (BHA liquid Exfoliant)
Oribe Texturizing Spray
Sand and Sky face mask
Peter Thomas Roth Pumpkin Mask and Hydrating Eye Patches (at Sephora too)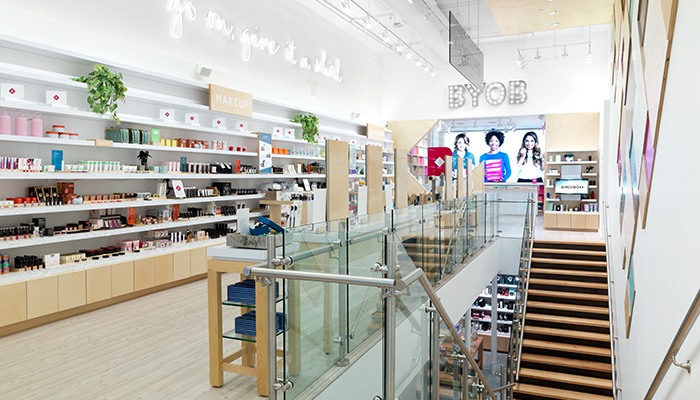 Image credit
Barney's
To be honest, I didn't find any of the department stores had anything on a Selfridges or Liberty London in terms of their offering. But this is perhaps because Sephora is so dominant in this space. I wouldn't choose to shop beauty at any department store unless you want your more main-stream brands. I mention Barney's here as this was where I could get Charlotte Tilbury in the US. https://www.barneys.com/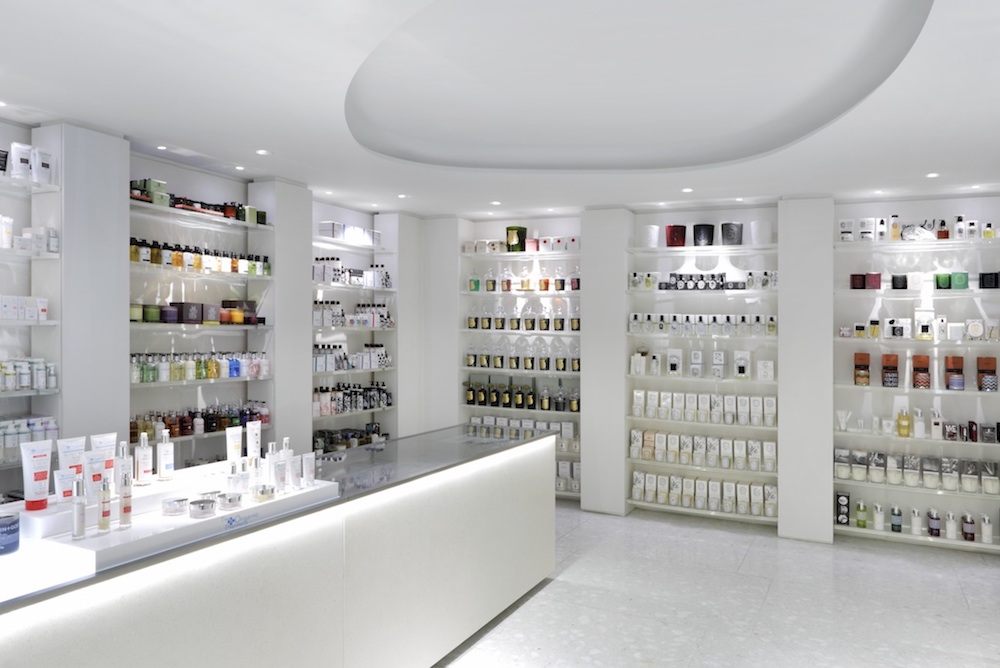 Image credit
Glossier Showroom
This is the original Glossier store and it is exactly as the name suggests; a showroom. It's such fun to go to, but Glossier products definitely aren't for everyone. This store encourages trying and playing with the products, before you fill out a checklist of what you want and it magically appears at the till, packaged beautifully with your name on it! Such a treat.
What to look out for:
Boy Brow (the best texturising brow mascara)
Cloud Paints (the juiciest cream blushers for the au natural glow)
Haloscope (a great natural highlight)
Balm dot Com (a fun, simple lip balm)
For more Glossier recommendations, see my full review here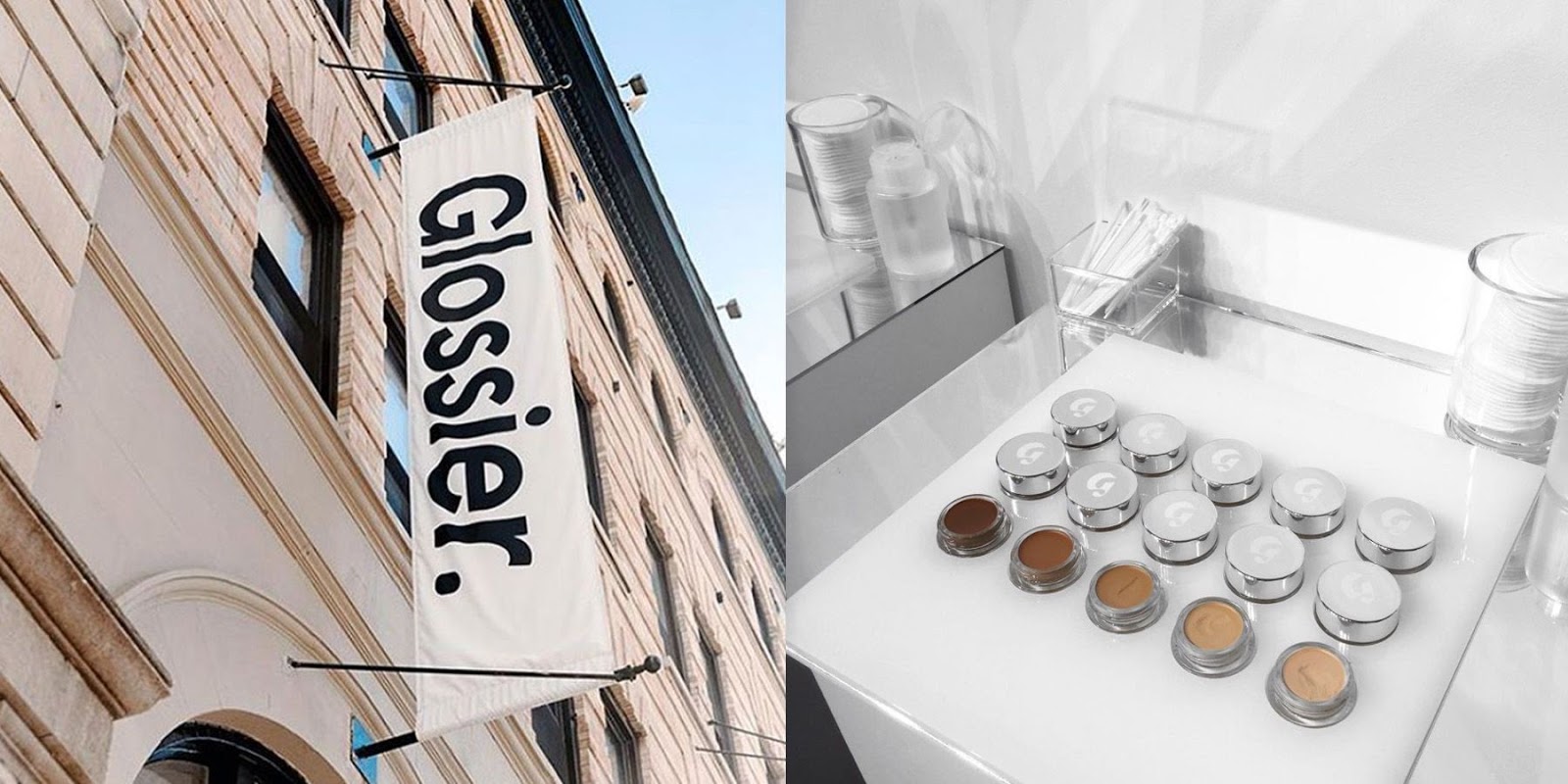 Image credit
The Ordinary
You have to go to one of their stores when in the US (or the UK). They are teensy-tiny, but everything is so affordable and it's fun to shop! I loved visiting this store in Soho.
What to look out for:
Hyaluronic Acid 2% + B5
Niacinamide 10% + Zinc 1%
Salicylic Acid 2% Solution
Buffet Multi-Technology Peptide Serum
AHA 30% + BHA 2% Peeling Solution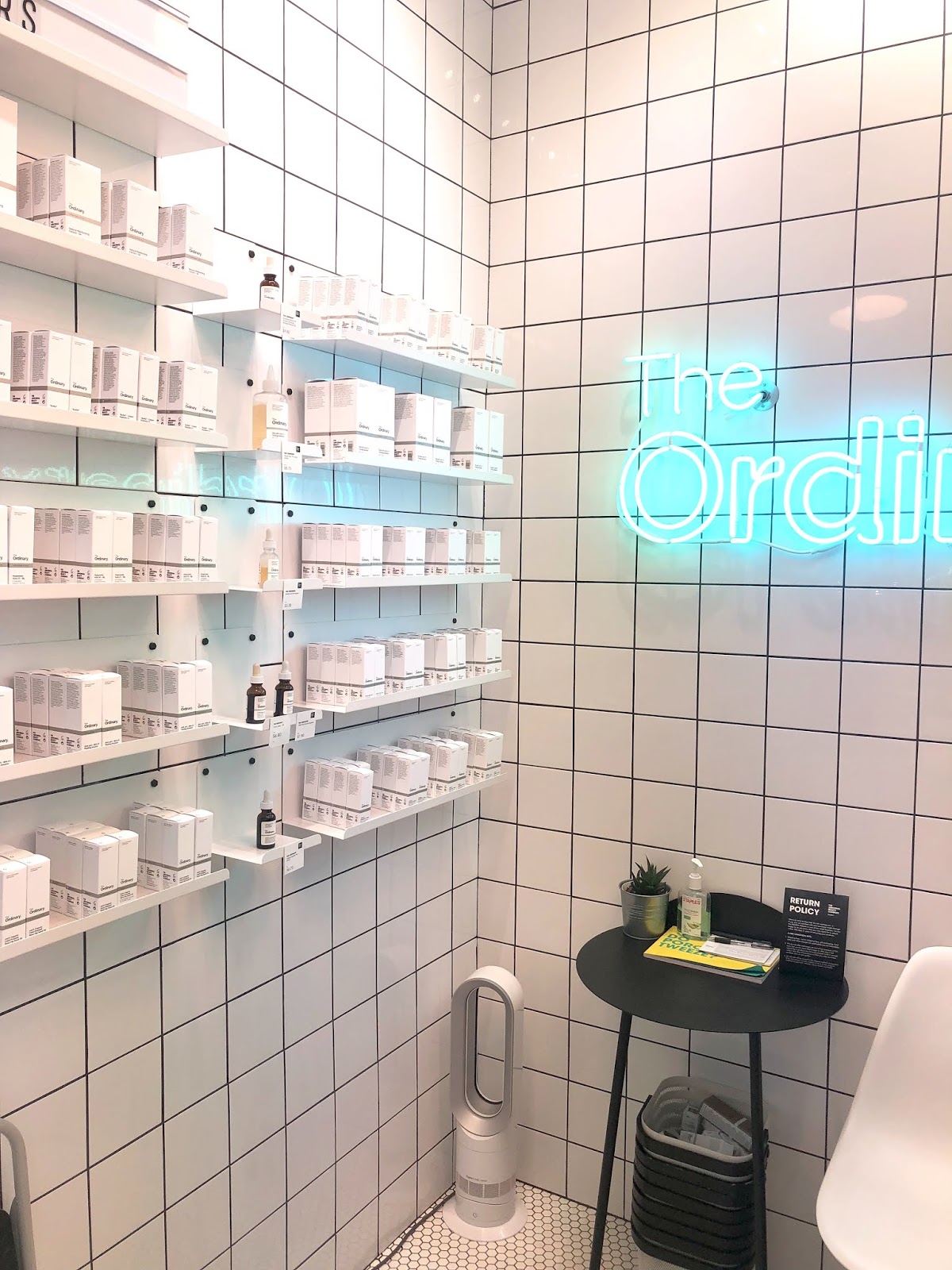 Australia has some great beauty shopping, albeit a tad more pricey than other countries. They have some beautiful brands of their own, as well as a great selection of international brands (one could argue that they have it even better than the UK).
MECCA
Mecca is Australia's version of Sephora-meets-SPACE NK, and it's bloody amazing. They have a variety of store formats; from Mecca Cosmetica (which are smaller) to Mecca Maxima (the larger ones). Everything about shopping at these stores is a treat, down to the pastel pink and gold-foiled shopper you leave with after making a purchase. Their brand offering is similar to SPACE NK, with some more main-stream brands dotted in-between. Definitely the must-visit beauty spot in Aus! There are stores in Sydney and Mebourne, and quite a few of them!
What to look out for:
Jurlique (a much-loved, natural Aussie brand – I love their hand creams and facial mists)
Hourglass
Diptyque
Byredo
And all the rest mentioned above…

Image credit
Aesop
Aesop is a Melbourne-born brand, so I loved shopping the brand in Australia. Their prices are also marginally better. All the stores are designed incredibly, so it's worth visiting any of them just for that. They are also incredible with samples, so I got a bunch of samples at the beginning of my trip and bought what I loved just before I left. They are also Vegan and Cruelty free. Below is the Flinders Lane store which was one of my faves.
What to look out for:
Aesop hand creams
Aesop Deodorant
Aesop hand wash duo
Aesop Parsley Seed Cleanser
Aesop Geranium Leaf Body Cleanser
Aesop Parsley Seed Mask
Aesop Toothpaste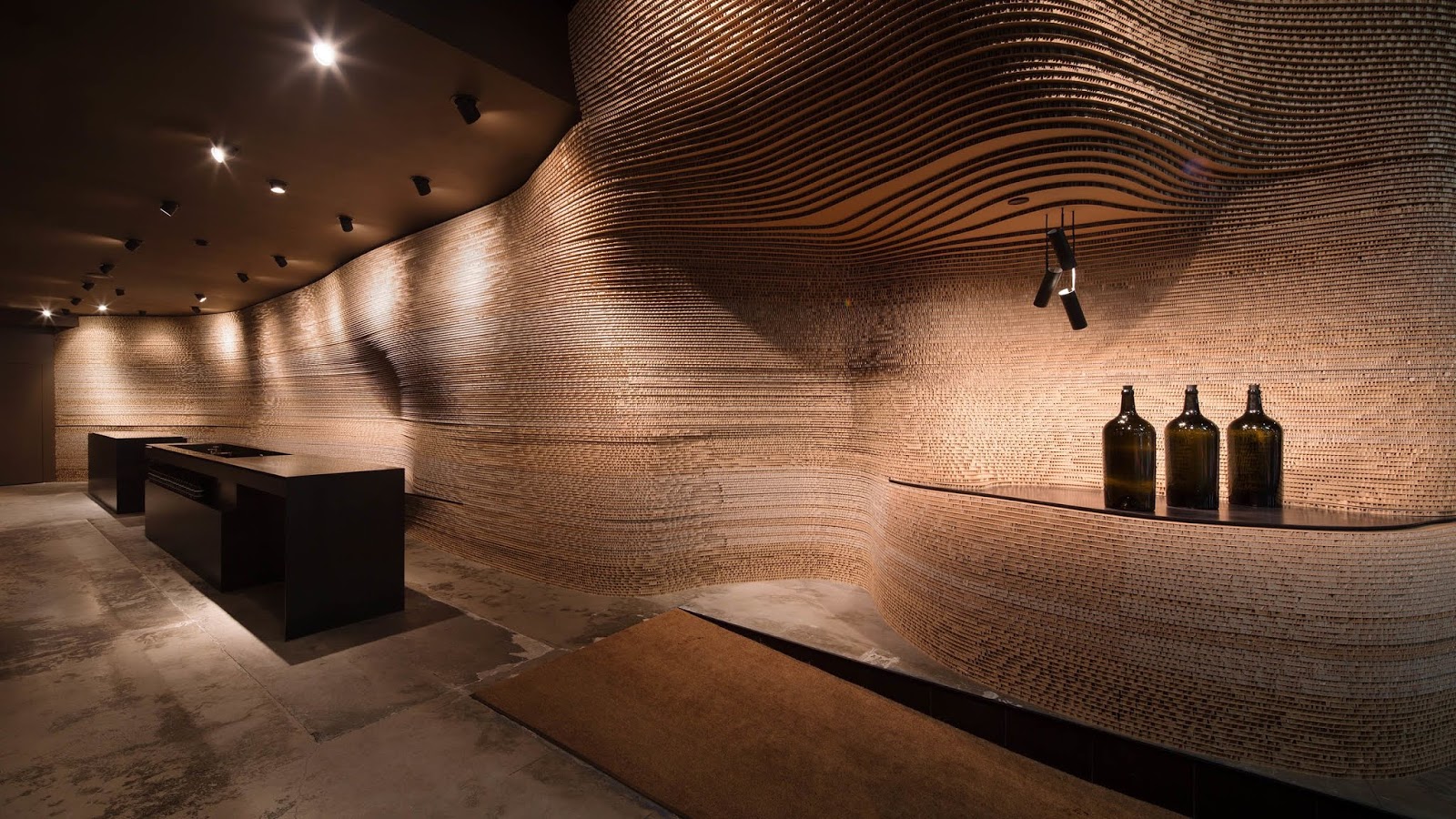 Image credit
Sephora
Sephora stores are scattered all over Australia, and I make mention to this as they are pretty close to being as good as the US Sephora's. They trump the European ones ten-fold. I particularly loved the one in Sydney. You can pretty much get all the brands here, including loads of US ones that aren't in the UK. As well as some of my favourite Australian ones.
What to look out for:
Becca Cosmetics (their highlighters are the very best)
Too faced (their mascara and Hangover Primer and setting spray)
And then all the other brands mentioned above in Sephora US section.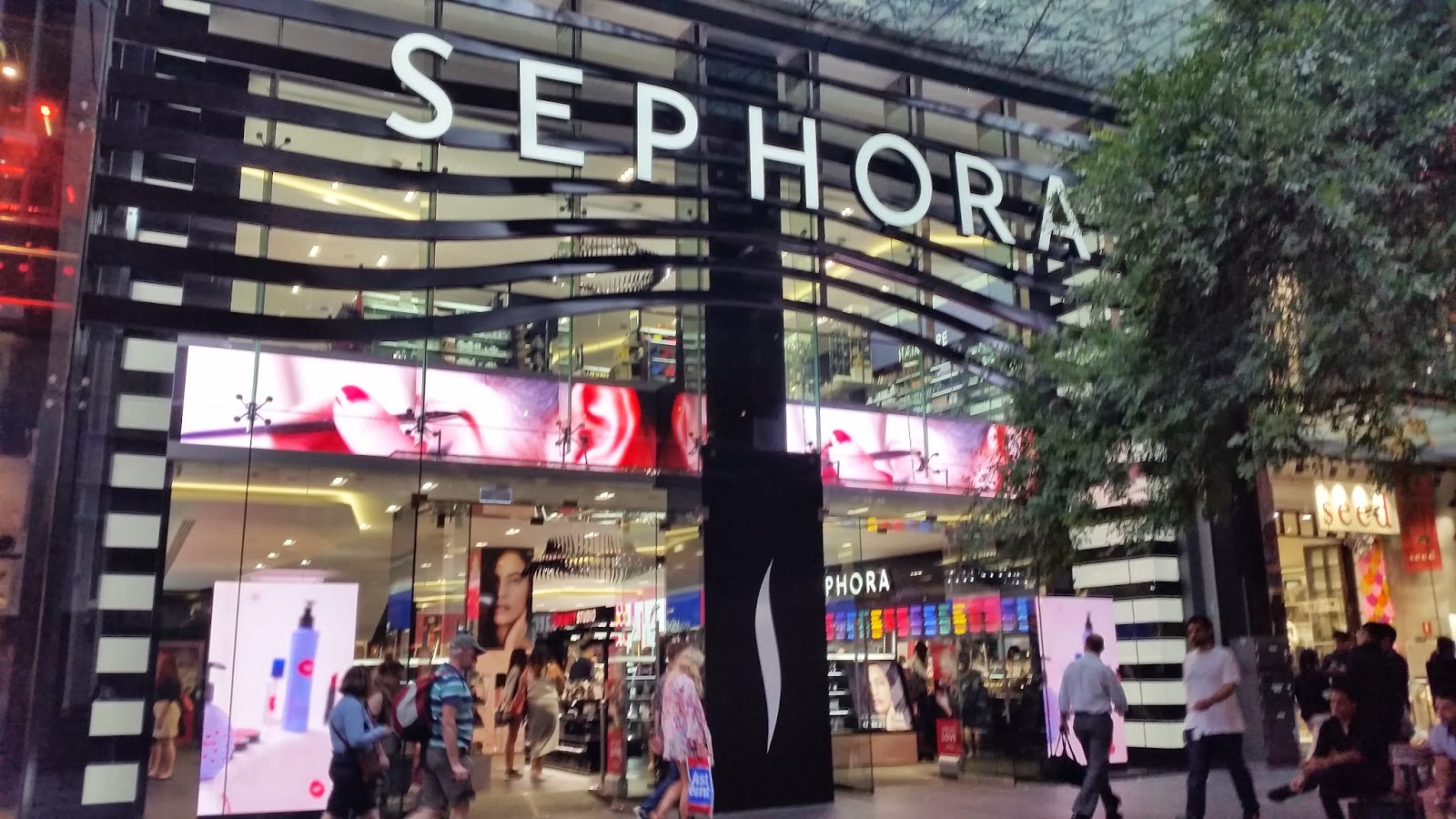 Image credit
Kleins Perfumery
This is an absolute gem in Fitzroy, Melbourne. There is only one of these stores, but totally worth a little mission. It's a tiny little perfumerie that is packed to the brim with all sorts of weird and wonderful brands. It's worth going to just to see the window displays and sniff the most unique scents imaginable. There is nothing main-stream about this store, but every single time I've gone to Melbourne, I've made a mission to visit Kleins. It's something special. Oh, and their candle selection is out of this world!
What to look out for:
Everything, go here open-minded and ready to treat yourself to a special scent or a beautiful soap or diffuser. It's all so gift-worthy and a great place to buy a presents for someone, or yourself. Look out for the Cire Trudon candles.
https://kleinsperfumery.com.au/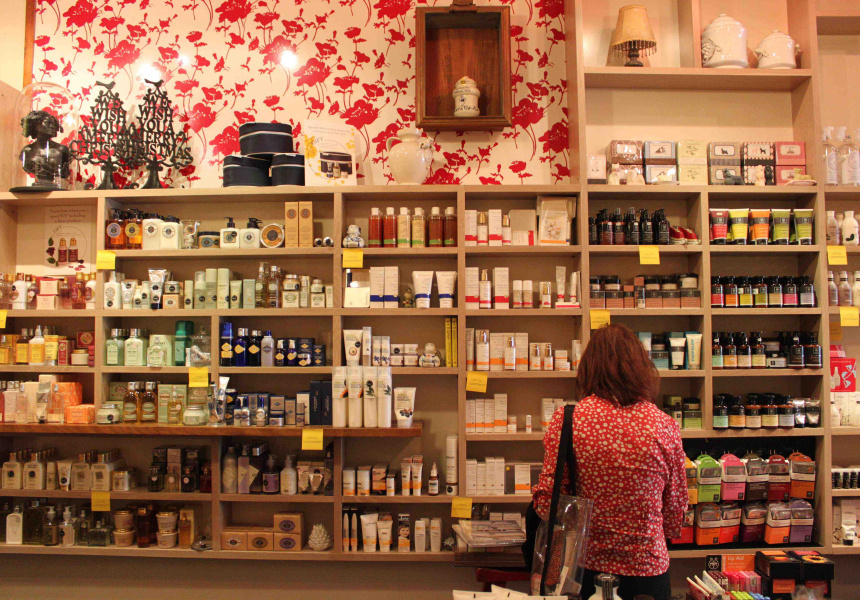 Image credit
And that's it, my international beauty shopping list done. My best advice is to go with a rough list, but also to just browse and enjoy trying products out. That's the best way to do it! The consultants abroad are also fab, so you really should just have fun and get some nice recommendations along the way. I also make a point of getting samples first (they aren't stingy there, like they are here), trying things out and then returning to buy what I love (usually everything!). Happy shopping! If I've missed anything out, please share – always keen on new spots!
https://kissblushandtell.co.za/wp-content/uploads/2018/11/CAP.png
398
1198
Victoria
/wp-content/uploads/2020/03/logo.png
Victoria
2018-11-01 07:37:00
2020-06-28 12:56:12
MY BEAUTY SHOPPING GUIDE: NEW YORK, SYDNEY.MELBOURNE & LONDON