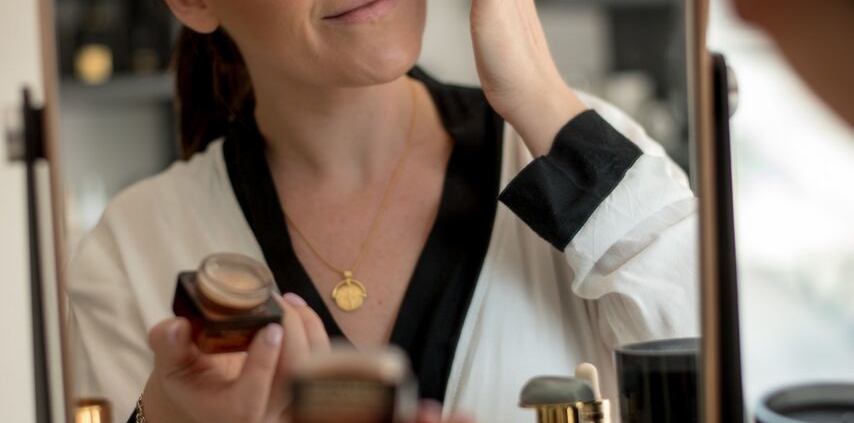 You guys often ask me about eye-cream recommendations and, truth be told, I am often a bit stumped. Not because there aren't great eye-creams out there (there are loads), but because I truly believe a lot of the issues we see around our eyes can be fixed without an eye-cream (or are simply a result of what's going on internally).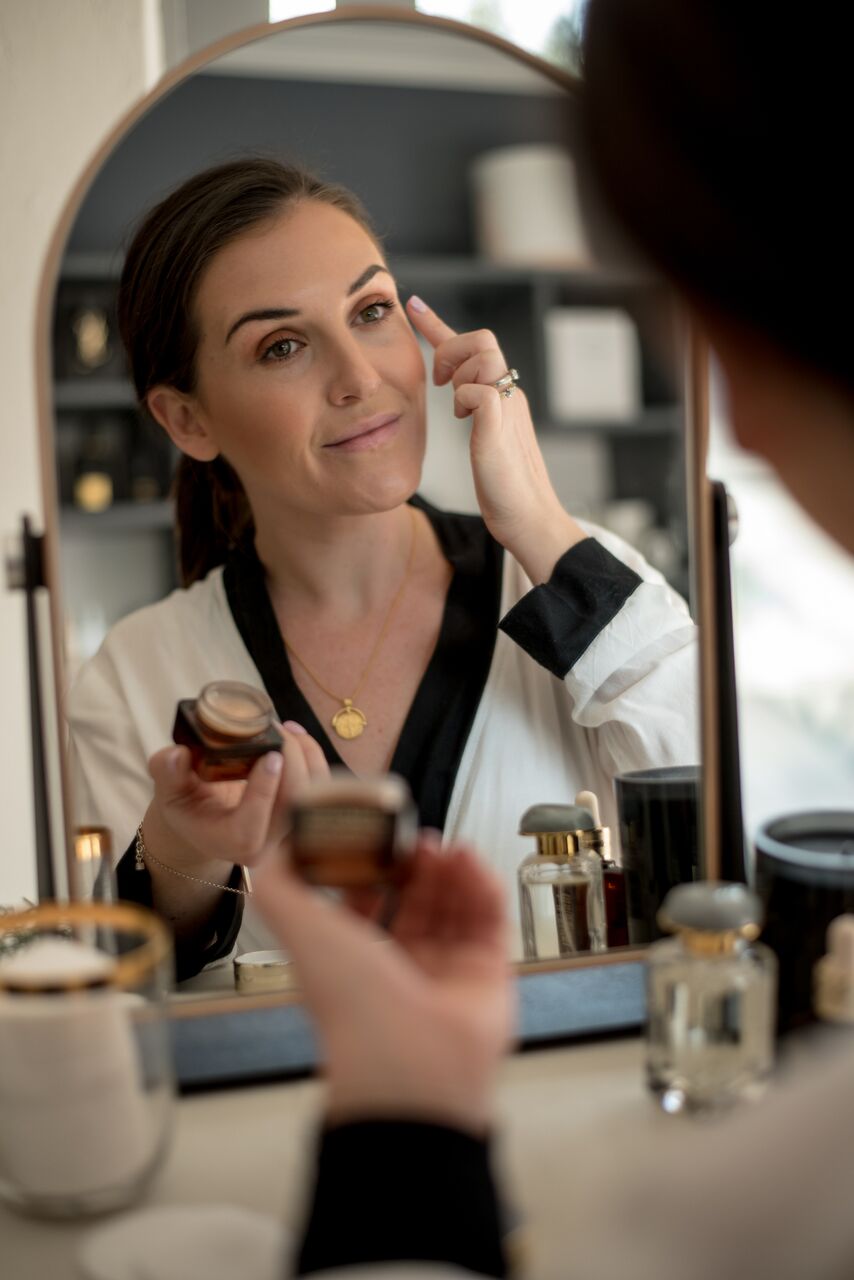 I use incredible eye-creams and am always testing products out, but the bottom line is, no matter what eye cream I am using at the time, if I am hungover/exhausted/stressed/eating badly etc etc, my eyes are the tell-tale sign. I never want to be that blogger that recommends products to you, promising that it will solve all your woes, and I feel eye-creams are the one product that you are all always disillusioned by. Unfortunately, the factors that effects the issues around the eye are far greater than just slapping an eye-cream on. I don't know if I'm making complete sense here, so let me break down the different concerns that I get asked about (or battle with myself) and the remedies I have used to help with this (some product related, but mostly lifestyle related):
Dark bags under the eyes
We all battle with this to varying degrees. If your bags are quite severe, this is often either genetic or a lack of certain vitamins in your diet. If they are more mild and worsen when you are run down, then that's just it. You are tired. No eye cream is going to solve that for you. I also find that if I eat a very salty meal or drink alcohol (more than a glass or so) then these are exaggerated. The reason for this being that when your body is dehydrated (salt and alcohol), you bags will worsen.
So what can I do?
Drink more water – hydrating the body will show externally. Get more sleep – sorry, I know we all hate to hear it, but this is why your dark circles look that much better on holiday (less stress and better sleep). I honestly find myself not even needing concealer on holiday, yet during the average work week I basically need about three different versions! Eye massage – it really does work! This can be done by yourself in your skincare routine – have a look at this video here for tips. Lastly, hydrating the area with an eye cream or gel will most certainly help, but not on its own.
Puffy Eyes
I actually don't really have the answer here as some mornings I wake up and my eye area looks fresh, sparkly and rested – other mornings (with the same amount of sleep etc) I wake up looking an absolute sight. I won't try and diagnose the reason here, but this is what I do on those 'absolute sight' mornings. I assume this is, again, related to your diet and general stress/sleep patterns. I do, however, know what I look to when my eyes look this way.
So what can I do?
Cool the area – this may be extreme, but I grab two ice blocks from the freezer, run them under warm water to get them melting a bit and do gentle circular movements around my eyes. If this is too severe, just splash your face repeatedly with cold water or use a face cloth as a cooling compress. I have a few ice eye-masks which are helpful but ice works just as well. Again, an eye gel will also assist you here, especially if it has ingredients that are de-congesting like caffeine, licorice etc. I prefer to use a gel in the morning which has a light, cooling effect and opt for a thicker, more nourishing cream/balm in the evenings. The aforementioned steps for dark circles (hydration and massage) will also go a long way in helping you here.
Wrinkly/Crepey Eyes
Now this, my friends, is where products can make a difference. Of course, products can help with the above concerns too, but I just feel the other aforementioned remedies will make a much more notable difference than an 'eye gel for dark circles'. Wrinkles around the eye are often some of the first to appear when ageing starts. The ones on the outer corners called crows-feet (although I prefer to call them smile lines) are often dependent on your skin-type, face shape and expressions. The eyes are such an expressive area, so naturally there will be creasing of the skin here as it moves all the time. These wrinkles will be a lot deeper and more drastic if the skin in this area is dehydrated, so that is where an eye cream can assist you (alongside a good water in-take to keep the dehydration at bay).
So what can I do?
You can invest in a good quality eye cream – application should in light tapping motions. So many brands and therapists harp on about the direction in which you apply and the finger which you use to apply it. Sorry – that's over complicating something pretty simple. (I have some really lovely ones to recommend, so drop me a message). Botox around this area can also help if the lines are more severe and I would highly recommend looking at this as an option if this is a huge concern for you.No eye-cream will give you the results that botox would. As with all injectables, do your research! This is a very delicate area to inject and needs a very well-renowned professional who knows what they are doing. I hope this helps you in your quest to fix your eye-area woes. I know none of these are exactly quick-fixes or product recommendations to solve your problems, but I also want to help you understand where products can help and where lifestyle comes into play. This is just in my experience of understanding the skin and having tried more eye-creams than I can care to remember. Shout if there are any questions 🙂
https://kissblushandtell.co.za/wp-content/uploads/2017/10/DFF5C2FA-CF23-4986-BB30-D3DC1E7C84D1.jpeg
1280
854
Victoria
/wp-content/uploads/2020/03/logo.png
Victoria
2017-10-25 11:08:00
2020-07-08 16:04:55
The truth about Eye Creams