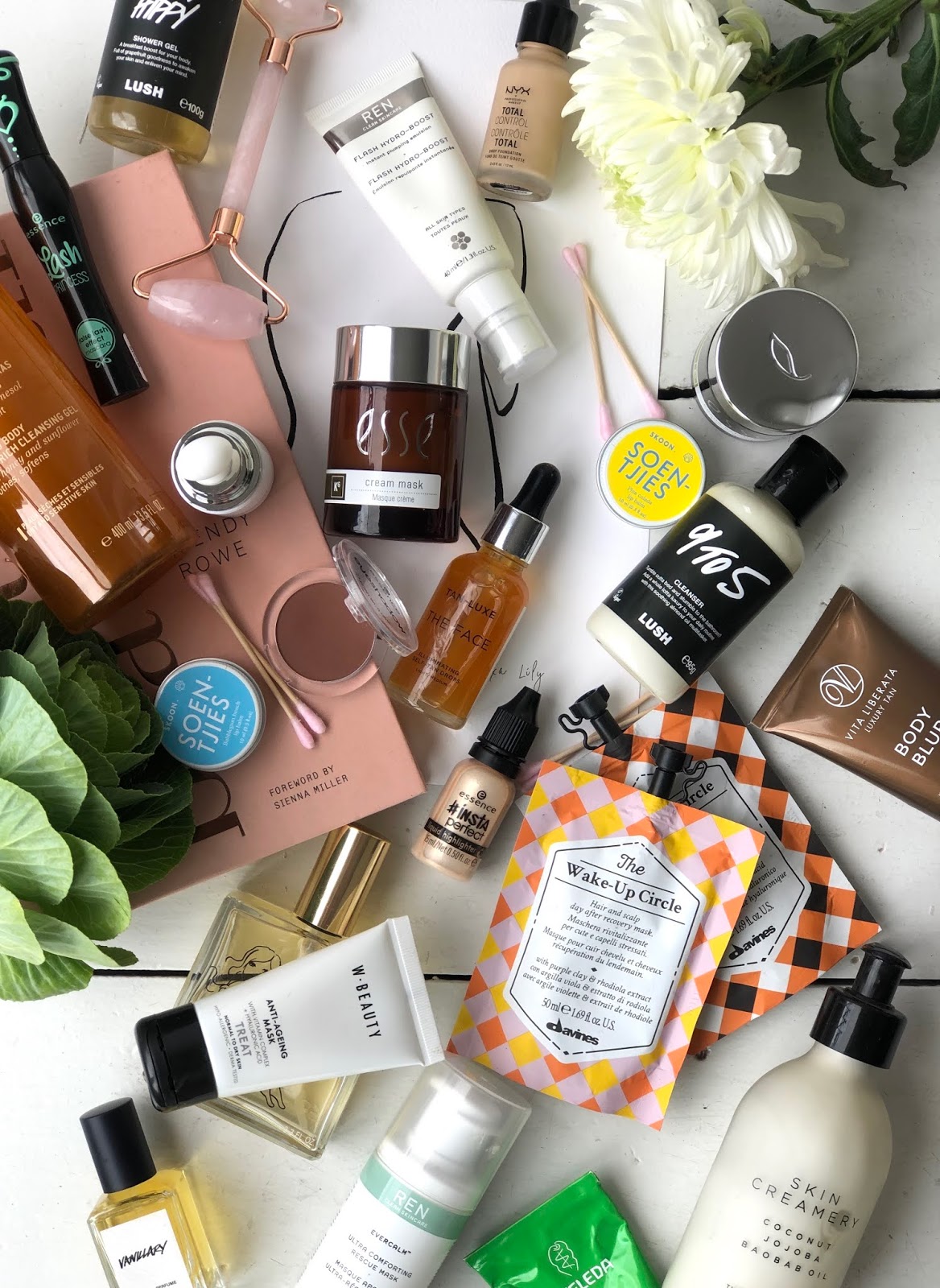 Sustainability within the beauty world can be tricky turf to navigate. I, for one, believe that it is pretty much impossible to be perfect in every decision we make when it comes to sustainability, however, if there are brands who are at least doing their best in this space, then it's better than nothing, right?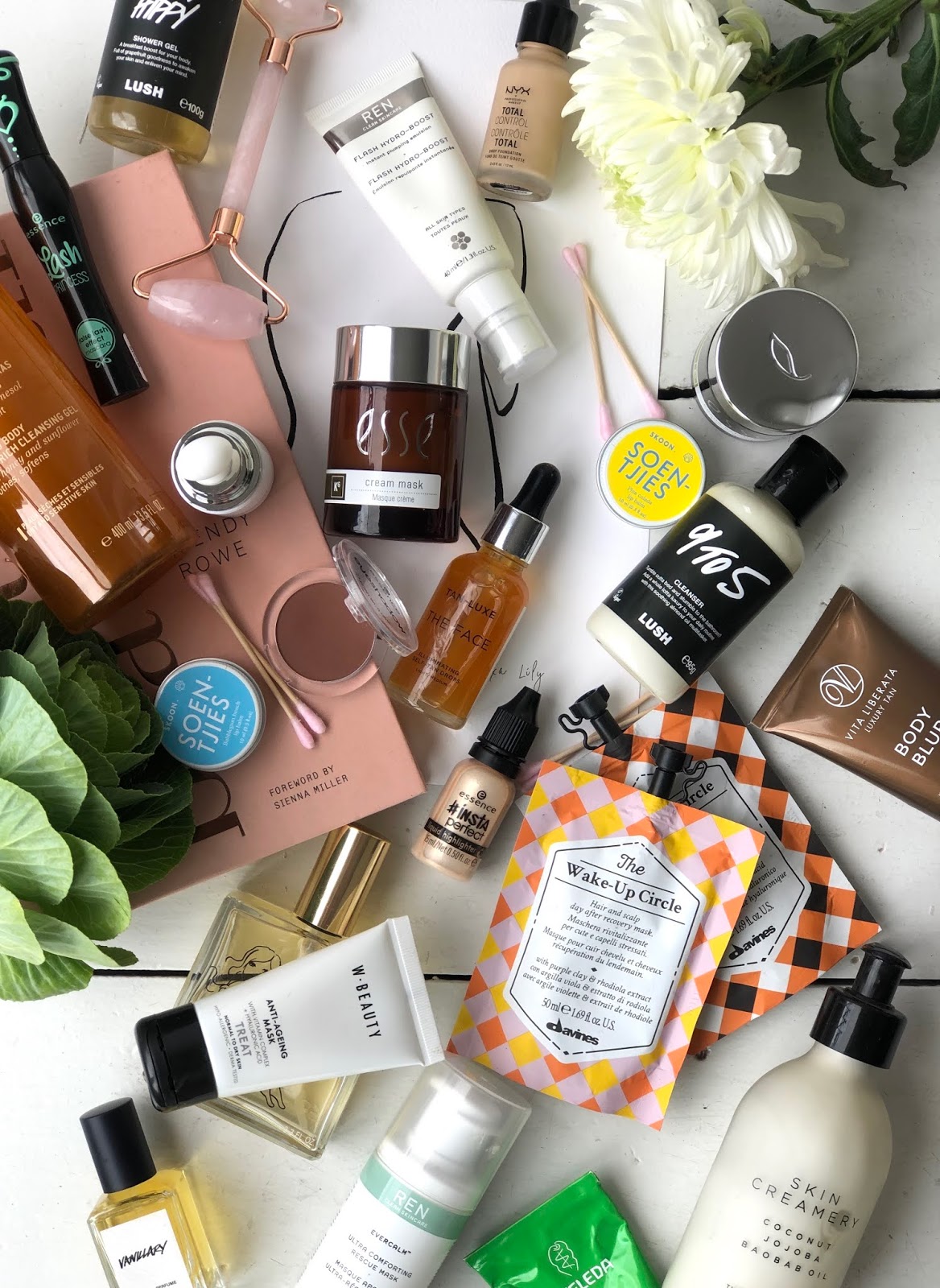 This is a round-up of my favourite sustainable beauty brands and, of course, one's that you can get your hands on in South Africa. This post would be more like a thesis if I included every single sustainable Beauty brand, so this may need a part 2, 3 and 4. But it's a start.
There is a huge trend of 'clean' beauty stores popping up in cities like New York and London, which make navigating this space easier, however, this post will hopefully be a start in guiding you towards much-loved brands doing their bit for our planet:
LUSH 
It's pretty seldom that I can walk past a LUSH store without walking inside, never mind purchasing something. The brand knows how to make the Beauty world a fun space and do so in a very sustainable, kind way. Remember, most LUSH containers are recyclable and the parts that aren't can be recycled in LUSH stores. They also have a fab program where you can return any five empty tubs or tubes and in return you will get a free fresh face mask! A few favourites that jump out for me are:
MAGIC CRYSTALS SHOWER SCRUB (for the body): this salt scrub sells fast, so if you manage to find it in-store, then nab it fast! The Epsom salts are infused with the most beautiful fresh herbal scent that makes you feel like you have taken a mini spa trip in. your own bathroom. The scrub also does as it should and leaves the skin silky smooth. 
9-5 FACIAL CLEANSER: this cream cleanser is packed with soothing almond oil and works so well at melting away the days make up. The scent is exquisite too and I personally love it as my first cleanse. 
VANILLARY PERFUME: it's one of the oldest LUSH fragrances, yet the one I use time and time again. I can't tell you how many times I have asked a stranger what scent they are wearing and the answer has been Vanillary. It is the quintessentially LUSH smell that reminds me of everything the brand is about. A personal fave, however, if this is too much for you then give their other scents a whiff – they are really sophisticated and last well too. 
SHOWER GELS: this is nothing new for any old time KBT readers. I adore LUSH shower gels and have purchased them for yonks. The scent actually lasts on my skin and they make that mundane evening shower that much more indulgent. My personal favourite scents are Happy Hippy, The Olive Branch, Sleepy and Rose Jam. 
EAU ROMA WATER: A gentle toning water with a combination of lavender and rose. I find it calming and therapeutic to spritz onto tight wintery skin. 
FRESH FACE MASKS: the LUSH masks are made fresh in each store and kept on ice. Be sure to pop these into the fridge when you get home, which make them a really soothing treat for the skin. My personal favourites are Mask of Magnaminty and Don't Look At Me.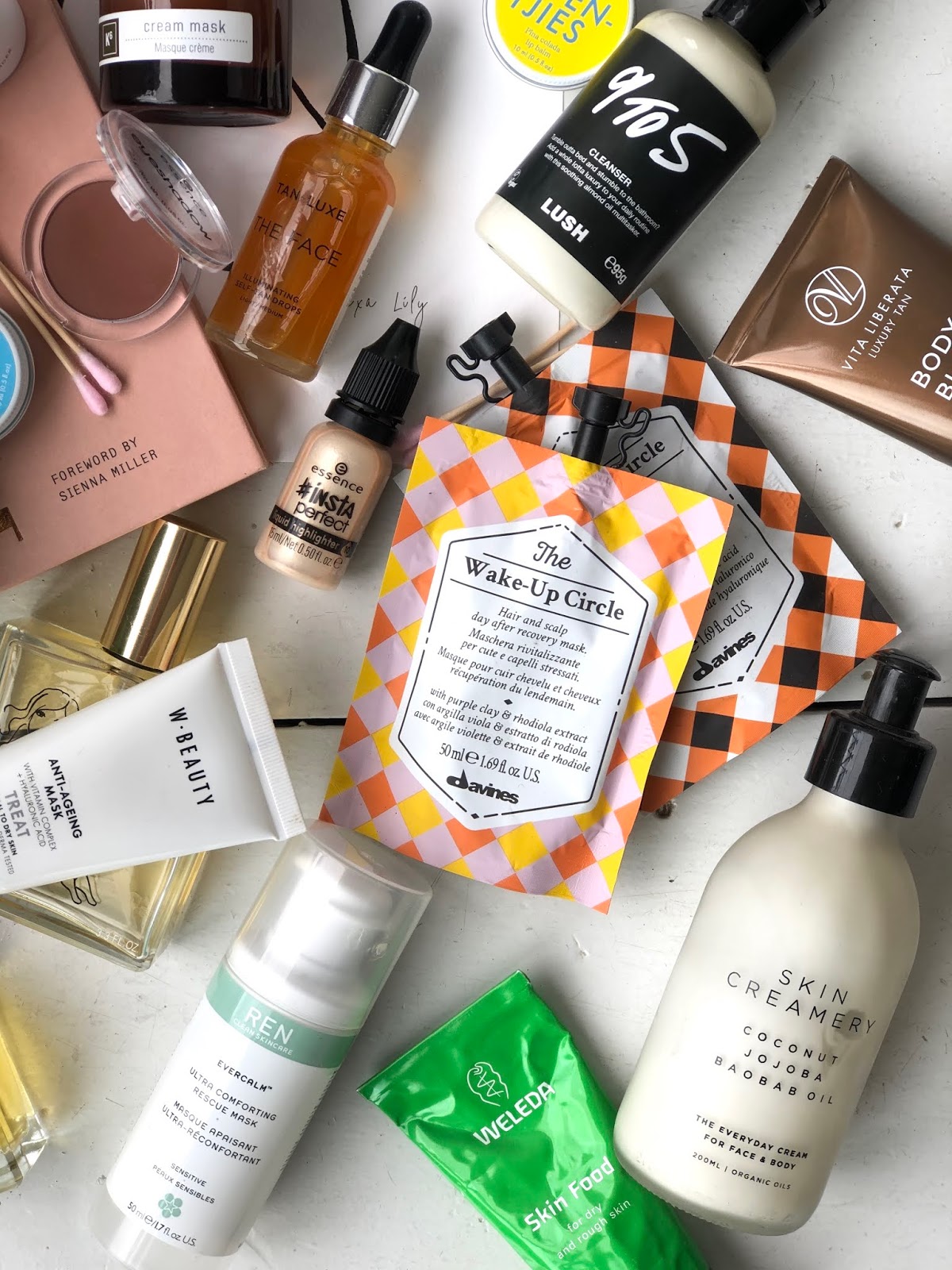 REN
A much-loved brand who, in many ways, have led the sustainable Beauty train for years. Aside from the good the brand stands for; the products also see results which is what makes them so popular. I have way too many favourites to mention from this brand, so I am going to be very conservative and pick my top three:
REN GLYCOL LACTIC RENEWAL MASK: I have used this for as long as I can remember. It is packed with your fruit acids to gently exfoliate the skin, leaving it glowey and radiant like no other. You have to own this.
REN ROSA CENTIFOLIA FACE WASH: this wash is so gentle but a fail-proof go-to when the skin is flaring up. The scent is filled with the most beautiful, subtle rose which makes it a joy to use. 
REN EVERCALM ULTRA COMFRTING RESCUE MASK: basically, a hug in a bottle for red, tired, angry and irritated skin (and people). 
DAVINES
A haircare brand who keep the environment top-of-mind in every step they take. The products are luxurious and some of the only hair products I have found that my hair and scalp adore. My favourites are easy, as they are my go-to's and straight out of my shower:
DAVINES PURIFYING SHAMPOO: Anyone with a sensitive scalp will thank me for this find. My scalp has never been more grateful!
DAVINES NOURISHING CONDITIONER: A little goes a long way as this conditioner is packed with goodness, but your ends will never look this hydrated.
DAVINES OI ALL IN ONE MILK: This is my most hair-wash treatment and it's all I use. My hair is left to dry naturally (I'm lazy), but this ensures it looks silky, shiny and full of life. Thank me later. 
NYX
A great make up option who keep sustainability top of mind. The brand is accessible (I would say mid to affordable price range). I do find it takes some digging around to find the goodies, but those are real keepers and incredible quality:
NYX TOTAL CONTROL DROP FOUNDATION: A velvety finish and very buildable (if you want sheer coverage, be very shnoop with the amount you use), but it looks incredible ALL DAY LONG. I have used this on photo shoots and given it a proper test on boiling hot JHB days (when your make up only comes off at 11pm). It stands the test of time.
NYX MICRO BROW PENCIL: This is a definite must from the brand. I stupidly bought higher-end products like this for years, yet this one is as brilliant and much cheaper. I am shade Chocolate. 
NYX BUTTER GLOSS: A best-seller for good reason. Nourishing, beautiful shades and the perfect non-sticky balmy medium-finish gloss. I adore the shade Tiramisu and Angel. They also smell delicious. 
ESSENCE
Another great make up brand produce some brilliant product at incredible prices. I really love a lot of what Essence stands for:
ESSENCE MAKE ME BROW: This has been my go-to brow mascara for many years. If you are lazy with brows or don't want a drawn-on look – try this out. It's cheap as chips and provides a slight hint of colour for those no-make-up-make-up days. 
ESSENCE LASH PRINCESS MASCARA: It gives great volume and length and gives a few high-end brands a run for their money. I do find it transfers to below my eyes by midday (not a lot, but it does), so keep that in mind. 
ESSENCE INSTA PERFECT LIQUID HIGHLIGHER: The name is deceiving as it's not that ultimate Instagram highlight (which I don't like). It's subtle, easy-to-use and gives a non-glittery glow that I love. I buff mine on (go lightly) with a stippling brush. 
ESSENCE EYESHADOW (shade 10 Legendary): A great, well-pigmented everyday shade that blends easily.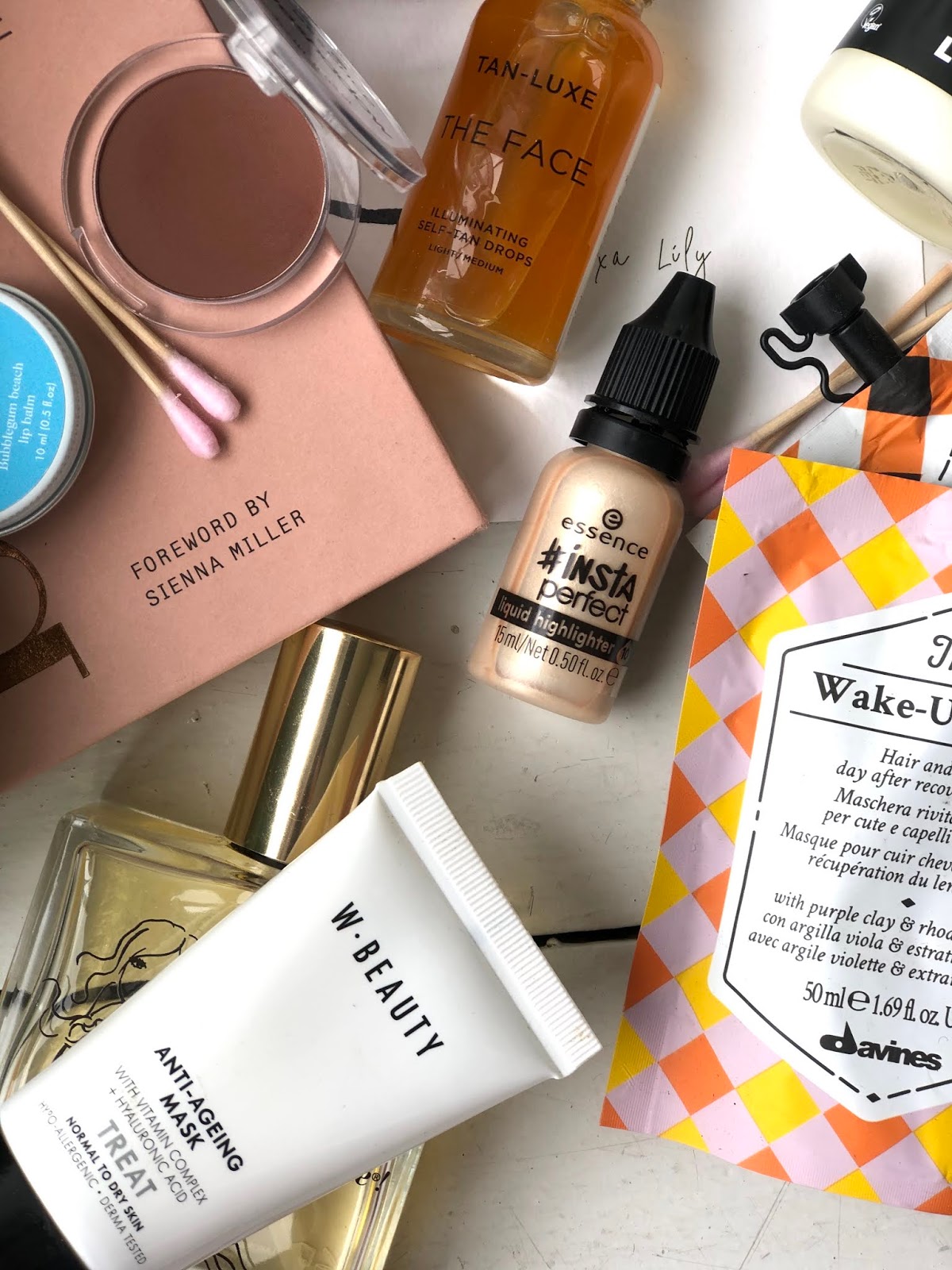 NUXE
This French skin-care brand loves our environment as much as we do and, in doing so, produce some of my all-time favourite products at a pretty reasonable price:
NUXE REVE DE MIEL ULTRA RICH CLEANSING GEL: This says it's for the face and body, I prefer keeping it for the body only. The scent will blow your mind. Absolute perfection. 
NUXE REVE DE MIEL HUILE PRODIGIEUSE BODY OIL: The most iconic product from the brand for good reason. Your skin will drink it up! I love mixing this in with my body cream for a less oily feeling. It can also be used on the ends of your hair for a quick treatment. 
NUXE REVE DE MIEL LIP BALM: I am sure you have seen a pattern as to which NUXE range is my best, but this lip balm should be on everyone's bedside table. It's a thick honey, waxy type balm that whips those winter lips back into shape in no time. 
ESSE
A local brand who produce incredibly beautiful products and a go-to for me when it comes to recommending sustainable brands to my readers:
ESSE CREAM MASK: A rich, hydrating cream mask that my skin drinks up in seconds. I always reach for this after a deep exfoliation to ensure my skin gets all the goodness it needs!
ESSE TONER PLUS: This scent is fresh and spa-like and I plow through this; as a toner, as a post-make up freshen up, as a top up of hydration midday. It's a goodie. 
ESSE REFINING CLEANSER: Probably my oldest fave from the brand. It's a clay-based cleanser that double up as a detoxifying mask. Add some water and it lathers up into a gentle foam. Nothing will make you feel cleaner!
SKIN CREAMERY
Another local favourite of mine and it's because of their much-loved multi-use moisturizer that smells like marshmallows:
SKIN CREAMERY EVERYDAY CREAM: I savour this for my hands and décolletage only. This moisturizer really is something pretty special! They also offer refills for the pump glass bottle (which you will get addicted to and need to fill up over and over again!). 
SKIN CREAMERY FACIAL HYDRATING OIL: A beautiful facial oil that glides onto the skin. It's a great one to have on hand in winter when you want to lock in that extra hydration.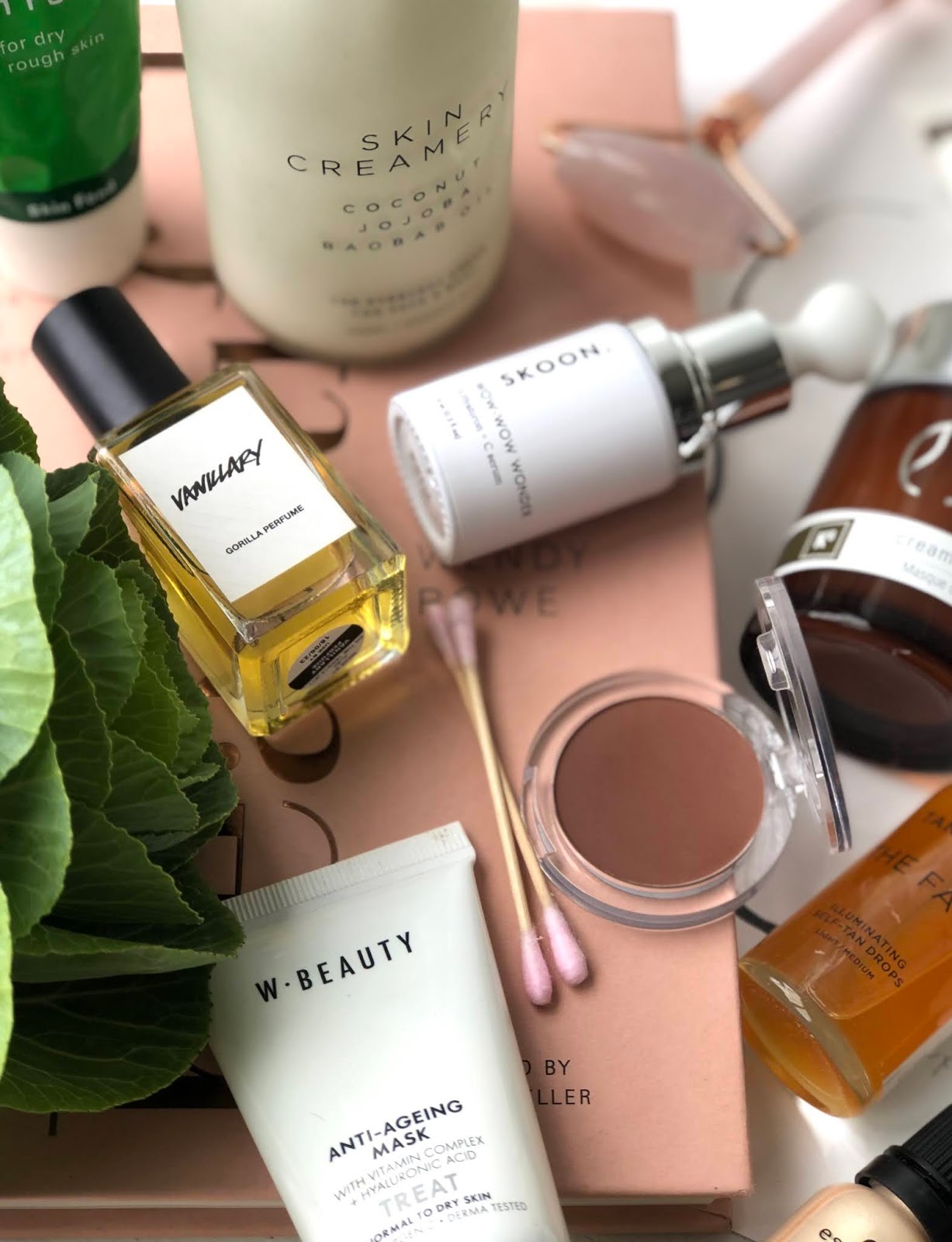 SKOON
This local brand has come a long way and is coming up with some incredibly innovative products of late. Their ultra-cool sustainable packaging also makes for a pretty irresistible vanity addition:
SKOON WOW-WOW WONDER SERUM: A great morning serum packed with antioxidants and hydrating benefits. The fine formula makes for easy-absorption and the air-tight packaging means the high-quality ingredients are preserved well. 
SKOON RUBY MARINE MASK: A fool-proof in-flight mask. It's rich and balmy and ensures no moisture escapes!
TAN-LUXE
An international self-tan brand that is available in South Africa, so had to give this one a mention.
TAN-LUXE ILLUMINATING SELF-TAN DROPS: A few drops into your evening moisturizer and your will wake up looking like Gisele Bündchen, kind of. Well, a whole lot more glowey and rested.
WBEAUTY
Our much-loved Woolies have their own in-house Skin and Body line and it is vegan and cruelty free. What's not to love!? A few personal favourites:
WBEAUTY ENZYMATIC CLEANSING POWDER: The rice powder extract alongside the salicylic acid ensure the skin is perfectly buffed and rid of any unwanted dead skin cells. Bye bye sallow, dull skin!
WBEAUTY ANTI-AGEING MASK: Creamy and indulgent, the perfect companion to the aforementioned exfoliator. Your skin will feel restored, hydrated and plump. 
This post was done in collaboration with Aurora Sustainability – check them out. They also have a free quiz to discover your carbon footprint. 
https://kissblushandtell.co.za/wp-content/uploads/2020/02/IMG_4049.jpg
1600
1168
Victoria
/wp-content/uploads/2020/03/logo.png
Victoria
2020-02-21 13:56:00
2020-06-24 15:08:16
My top sustainable beauty picks