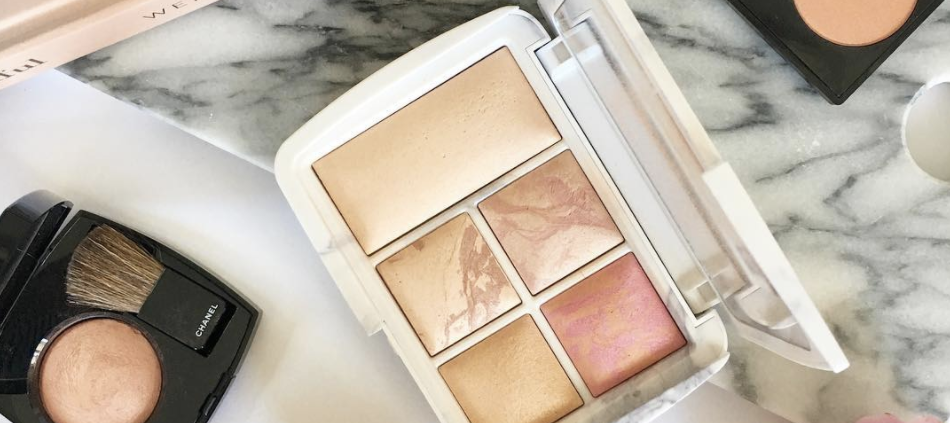 I have said it a few times, but I'm probably the biggest sucker for a good blush. It's a product that I buy WAY too frequently but one I feel really does tie a look together. My standard work-day look is tinted moisturiser, a slick of mascara, a touch of brow gel/tint and whichever blush I am in the mood for. All finished off with a spritz of rose water. These are my faves of the moment: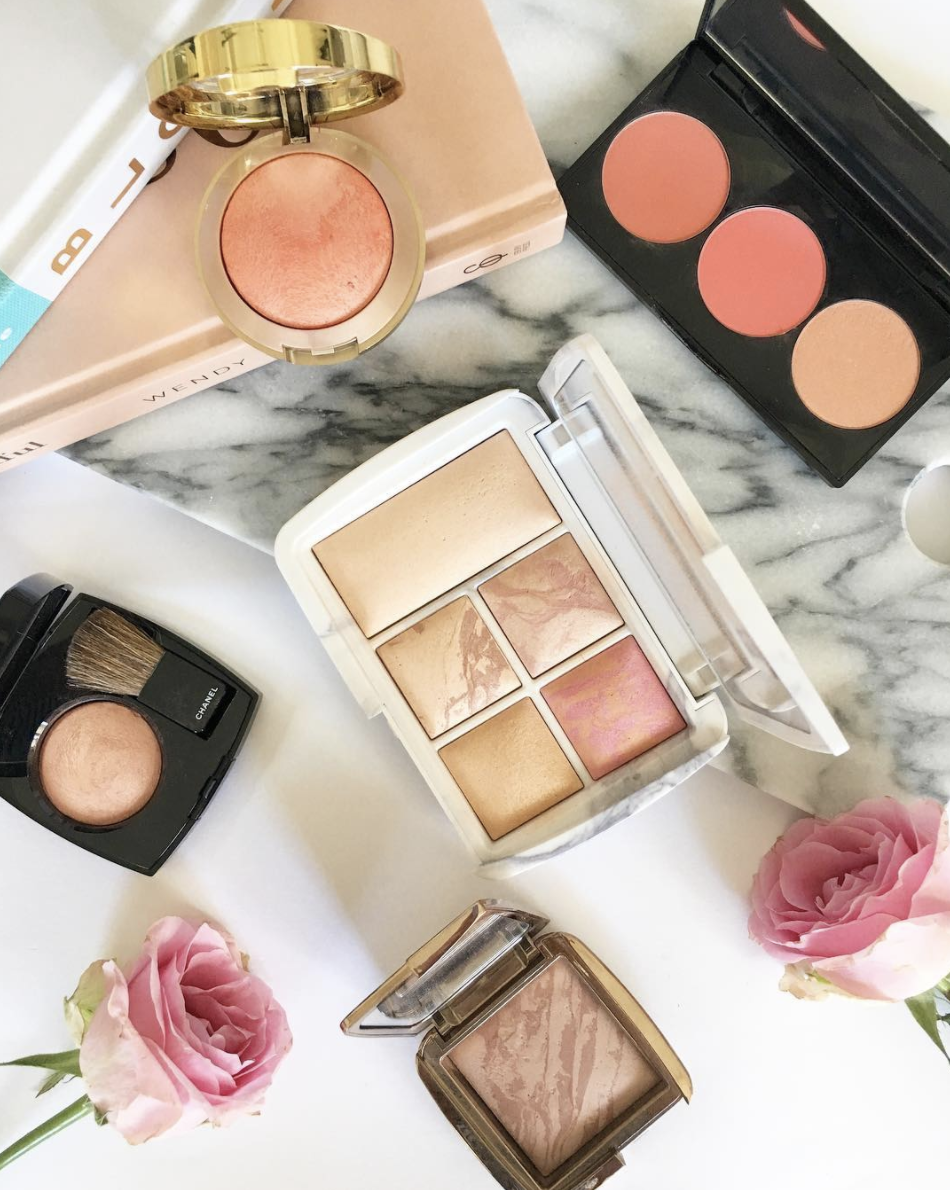 Smashbox Contour Blush Trio – Peach – R500
I bought this trio about 6 months ago and initially didn't love it, but after playing around with the various shades it has become a staple in my make up bag. I am a big fan of the peach and highlighter shade – I find the pink shade a bit much on it's own, however, all three combined is a great combo. I love the fact that the trio has a large mirror and is so travel friendly. I find myself using this so often and loving how long the colour lasts. This blush trio is seriously beautiful with a tan (which is non-existent for me these days!). Buy online here.
Milani Baked Blush in Luminoso – R80
Julia from All Dolled Up spoilt me with the best-seller from Milani, their baked blush in Luminoso. This blush is notoriously hard to get your hands on, and for good reason! Thanks for hunting this down, Jules! The shade is the perfect sun-kissed healthy glow. It's the type of shade that would flatter 90% of skin tones and is said to shape, contour and highlight in one which I truly feel like it does do! The shade is super pigmented and has an added highlighting element that compliments pretty much any make up look. This is fool-proof and just beautiful. Out of all my blushers, this is the one I am planning on taking on holiday with me as I know it will work for any occasion. Only available in USA.
HOURGLASS AMBIENT LIGHTING EDIT – SURREAL LIGHT – R1100
I am not going to bore with my fifth rave review on this palette but I really do just have such a soft spot for Hourglass products. You can see my full review here.
Hourglass Mood Exposure – R800
I have also spoken about this numerous times on the blog and truly just love this shade – it's definitely my best our of the all the Hourglass blushers I have tried. It's the perfect 'soft plum', as it's describes. It has the veins of the the Ambient Lighting Powder though the plum shade which gives the skin that perfect, flawless Hourglass sheen – never looking shimmery or overdone. This blush is more pigmented that one would think and is super build able, yet can just as easily be worn with a no-make-up look. Probably my favourite high-end blush, ever. Side note – it lasts FOREVER.
CHANEL JOUES CONTRASTE ELÉGANCE – R720
I spoke about this the other day when I discussed the new launches from CHANEL, and I knew instantly that this was going to be a firm favourite. It has been the only blush I have used for the past month; day and night. The shade doesn't look like much in the pan, but it's the most gorgeous peachy golden bronzed browney nude shade (how's that description?!). The part that I love most about this blush is the shimmer it leaves – no glittery cheap shimmer (obviously, it's CHANEL we talking about!) but rather a real glow like no other! My only criticism was that I wish the pan was larger in shape (not amount of product) as that would make it easier to swirl my large brush in, but I can look past that when we talking about a blusher this beaut!
https://kissblushandtell.co.za/wp-content/uploads/2017/03/Screenshot-2020-07-08-at-19.37.46.png
1190
950
Victoria
/wp-content/uploads/2020/03/logo.png
Victoria
2017-03-27 11:00:00
2020-07-08 18:39:03
It's all about the blush!