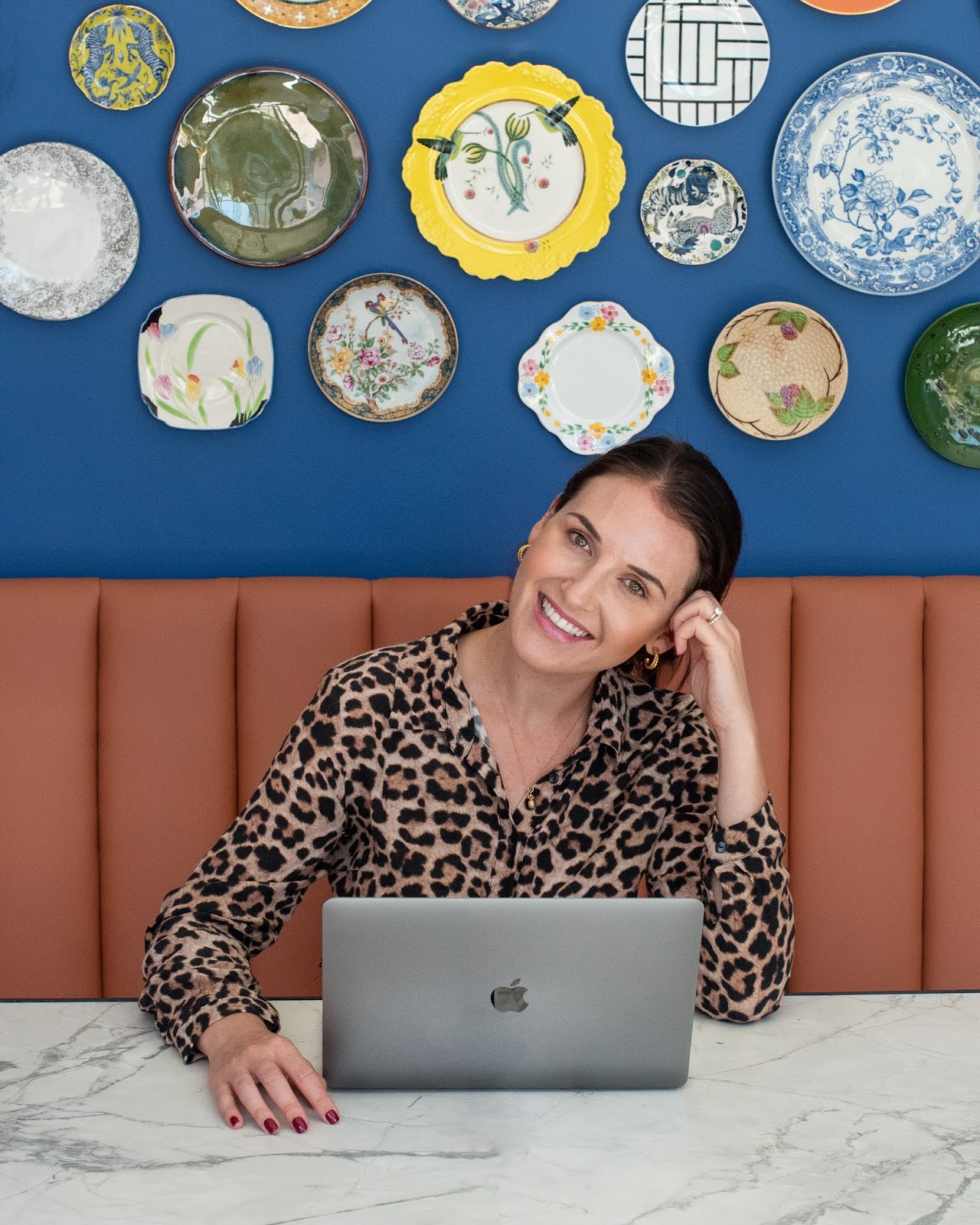 Jeepers, what strange times we are currently living in! I started out feeling like it wouldn't be such a change (as I work from home anyway) but things all just feel a tad eerie right now and, for quite a few of us, work is pretty quiet so self motivation is tricky.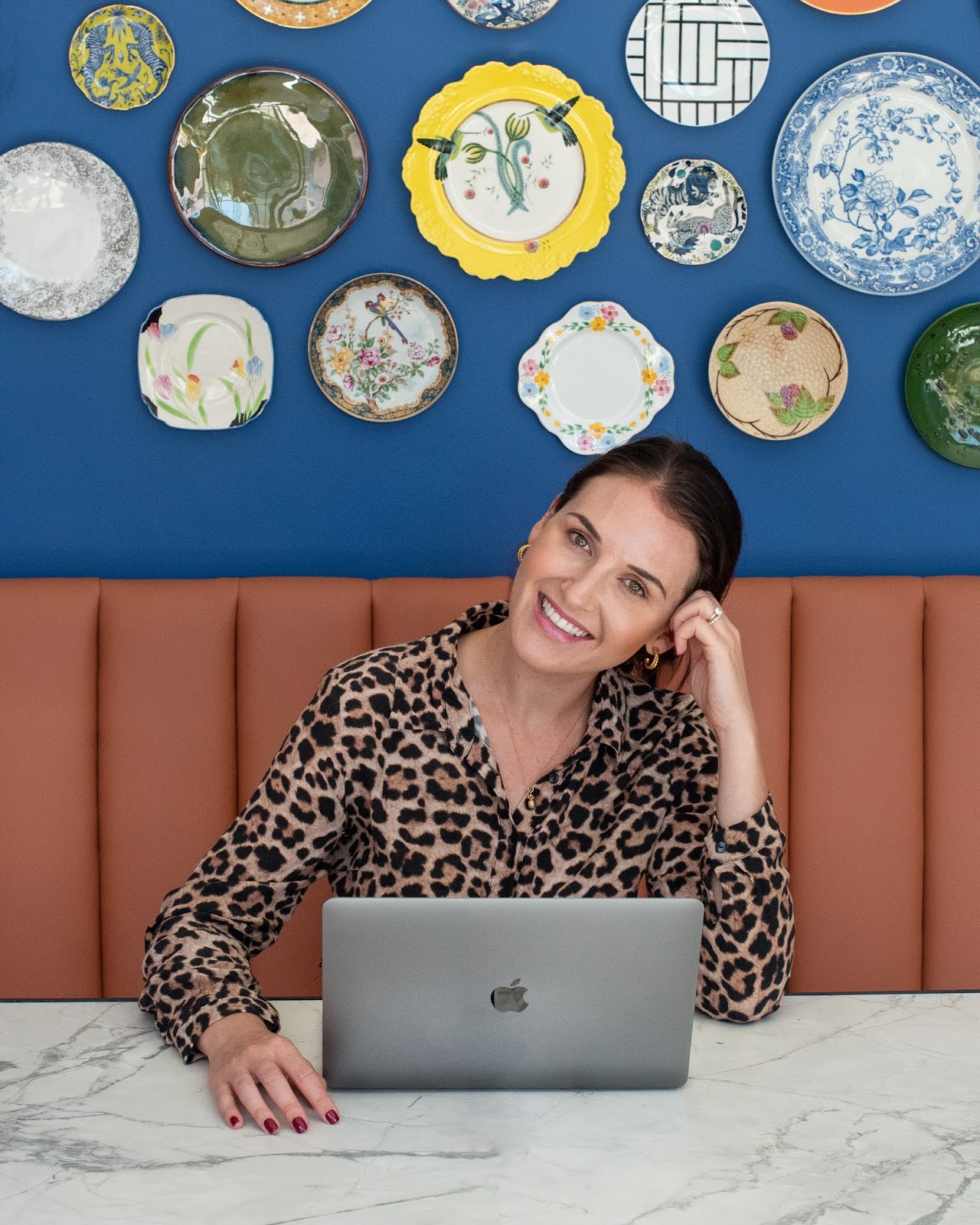 Anyway, I wanted to weigh in on some tips that have helped me when working from home (and I'm trying to stick to these, even though days do feel a tad different at the moment). Sending love to you all 🙂
*keep in mind a few of these tips are relating to normal life pre and post lock-down, however, the tips will hopefully be helpful for this time too.
SET YOUR ALARM
If you are someone who loves a good lie-in (like me), then I really advise setting an alarm, as you would on a normal office day. Any lie-in just results in a lazier, more low-energy day. Leave that for a weekend treat, it also makes your weekends feel more indulgent.
I ensure I always get my 8 hours sleep, however, my alarm is always for around 7/7h30. I then scroll on my phone a bit, get up and have breakfast.
GET DRESSED AND FEEL FRESH
Do whatever you need to do in order to make yourself feel presentable and fresh. Sure, half of the joy of working from home is that your don't need to 'suit up', as you would for an office, HOWEVER, get dressed and be presentable for yourself. If that means just showering, putting on fresh activewear (I'm a big fan of this :)), some tinted moisturiser, mascara and a spritz of perfume – then that's great. Just get out of those stale pj's and feel fresh and ready to start your day. I am such a big believer in this!
CREATE A ROUTINE OF SORTS
I have a routine written down that I try and stick to. Naturally, my days differ but my basic routine is always there as a guideline. I aim to be at my laptop by 8:30am. I use the morning time to tend to any urgent admin and write a brief to-do list (more on that just now). I need an 'on' and 'off' switch when it comes to work, and working from home can mean that this becomes blurry. A routine ensures you know when to switch off your laptop and leave work behind for the day.
ORGANISATION IS KEY
I think this part often intimidates disorganised people, however, I truly believe everyone has a style of being organised and it's just about finding what works for you. I have always been a planner, but only truly found a tool that really works for me this year. It took a while!
Whatever your method is, it's so important for your stress levels to be able to know what your day/week ahead holds. I look at this each morning and have a separate notepad where I jot down a to-do list that speaks to that week/week aheads tasks.
Lastly, on the list making subject, don't overwhelm yourself. Keep it simple, achievable and realistic. I usually have 2 or 3 personal admin tasks (like a beauty appointment, a grocery shop or a pick up from the dry cleaners) and then 4-5 work tasks. Break down your work tasks so you don't put the entire project as a task. Rather break it down and take bitesized chunks. You want this list to be do-able, it isn't supposed to be an intimidating unachievable list that throws you off.
CREATE AN OFFICE
This may seem obvious but it's really key in getting you into 'work mode'. Ideally this space is somewhere that you can close the door on at the end of the work day and not have it invade your leisurely space (no dining table or bedroom desks, if you can help it).
Lastly, make this space as enjoyable and inspiring as possible. Whether that be scented candles, fresh flowers, photo frames of happy memories etc. Lastly, and very importantly, get yourself a comfy office chair. It's key 🙂
DON'T ALWAYS BE ALONE
Even if you work for yourself, avoid constantly being alone. Whether it's being a part of a WhatsApp group of people who have similar work set-ups to yours or meeting for monthly breakfasts with other women/men who inspire you. Either way, I find this contact with others so important in keeping me sane. One of the worst parts of self-employment is not having that colleague at the desk next to you to bounce an idea off, vent to or have a laugh with, so ensure you have a mentor, partner, family-member whose advice you trust and who will always make time for you.
TAKE BREAKS
Lastly, take breaks. If you are feeling tired and demotivated then get up from your laptop and have a change of scenery. Ideally, this would be a walk around the block or to your local coffee spot but in these current times rather go and water your plants, have a cup of tea, phone a friend etc.
I think we often forget how many 'breaks' you end up taking in an office environment. This allows you to recharge and get our of a slump.
Sending love to you all during this strange time and be kind to yourself x
https://kissblushandtell.co.za/wp-content/uploads/2020/03/39310113-D814-4393-8AED-152E235C93B4.jpeg
1600
1280
Victoria
/wp-content/uploads/2020/03/logo.png
Victoria
2020-03-31 09:34:00
2020-07-02 14:22:23
MY TIPS FOR WORKING FROM HOME