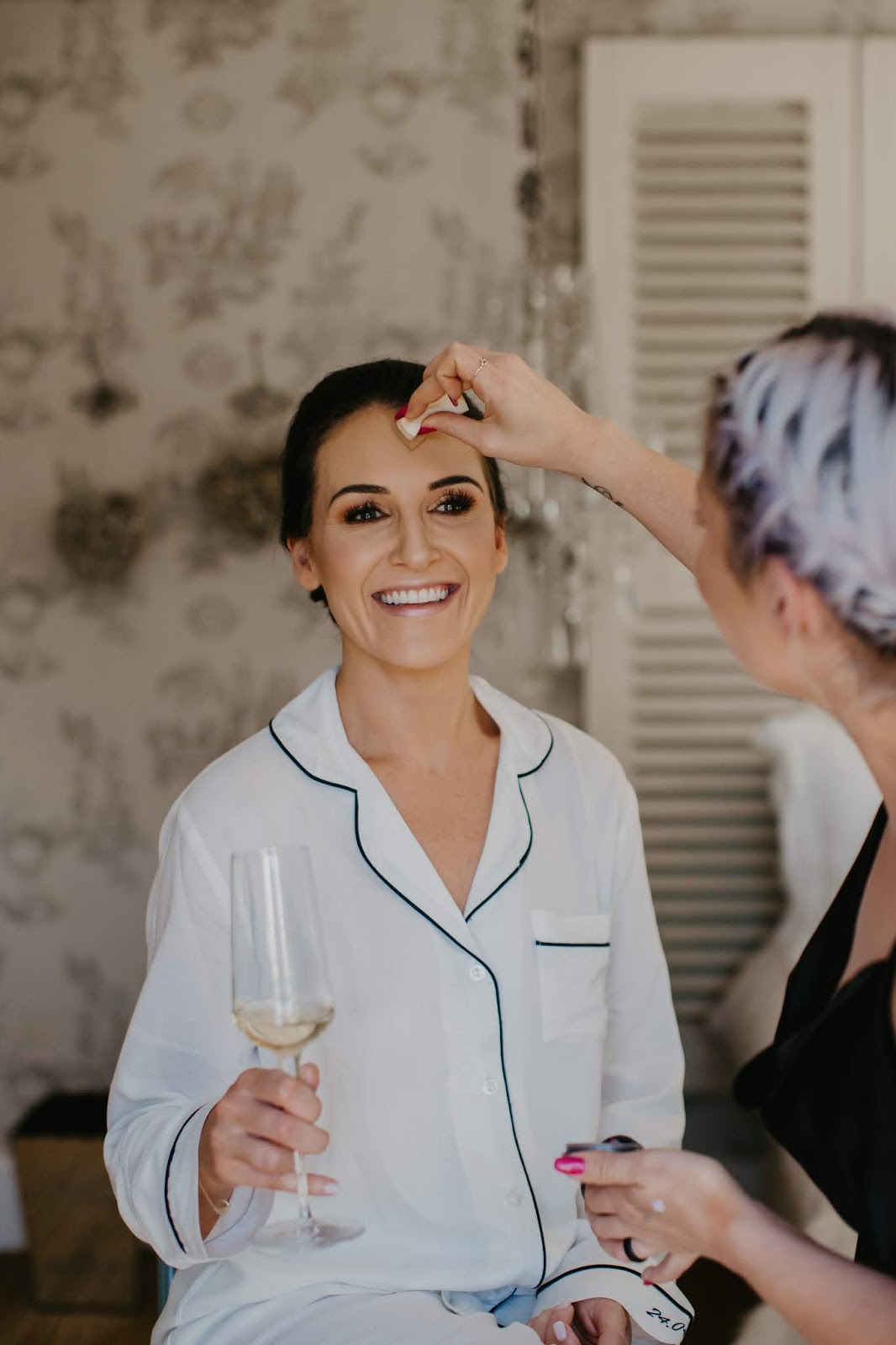 If you missed the first two posts see below: OUR WEDDING: PLANNING, THE DRESS, VENUE, PHOTOGRAPHER AND STATIONERY OUR WEDDING: THEME, DECOR. FLOWERS, FOOD AND EXTRA TOUCHES One of my most asked questions was about my beauty routine and make up for the wedding, which, I have to admit, was the part I spent the most time dwelling over. No surprise there as it's what I love and I was quite nervous to have my make up done by someone else (I usually prefer doing my own make up).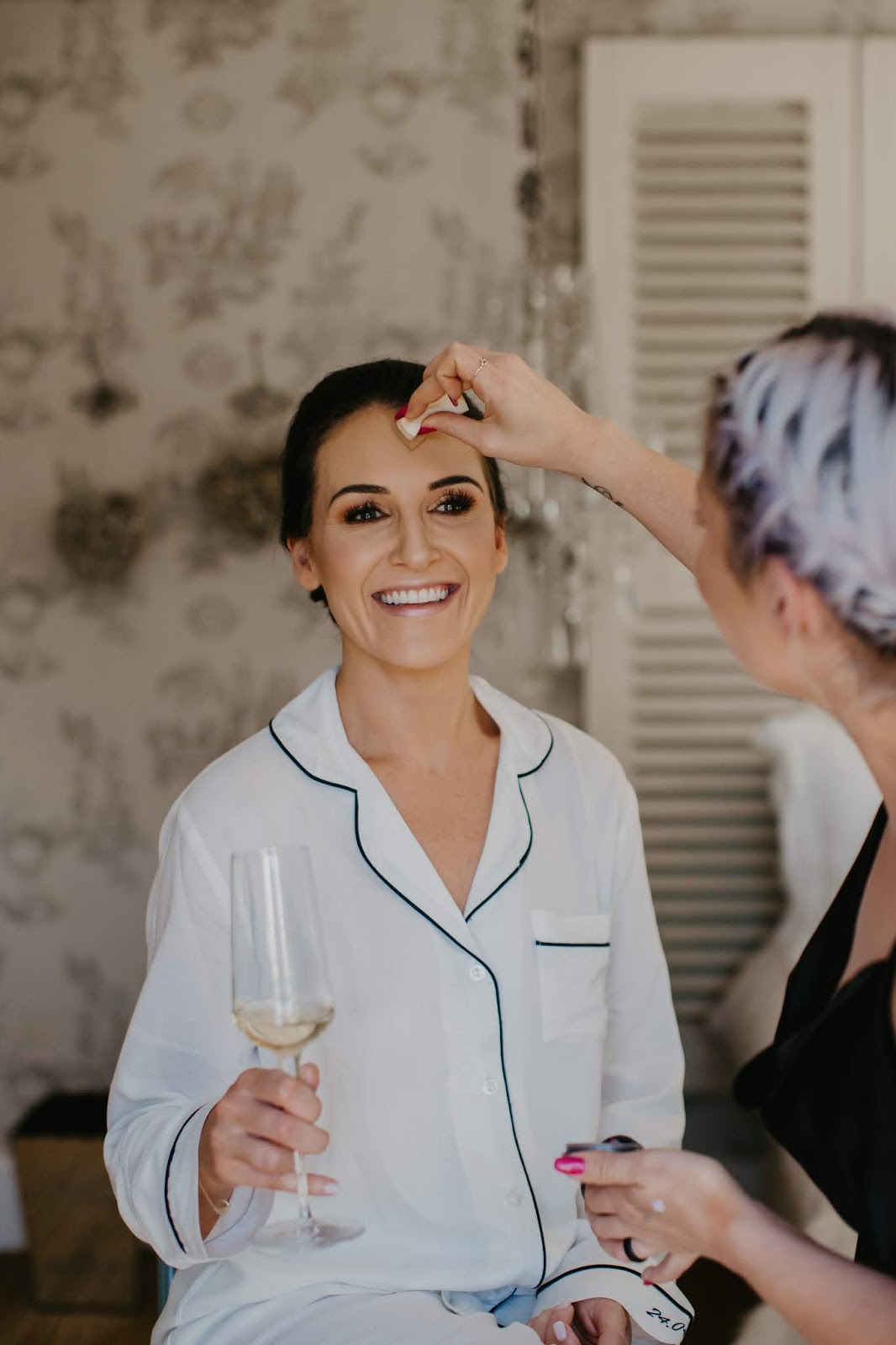 The reason I went with a professional make up artist is 1) this is essential for photos as the type of make up I would have done would have left me looking like a washed-out ghost and 2) on the morning of my wedding I didn't want to be fussing with this. I am SO happy I decided on this as it makes for such a fun morning with your girls and the outcome could not have been better. Honestly!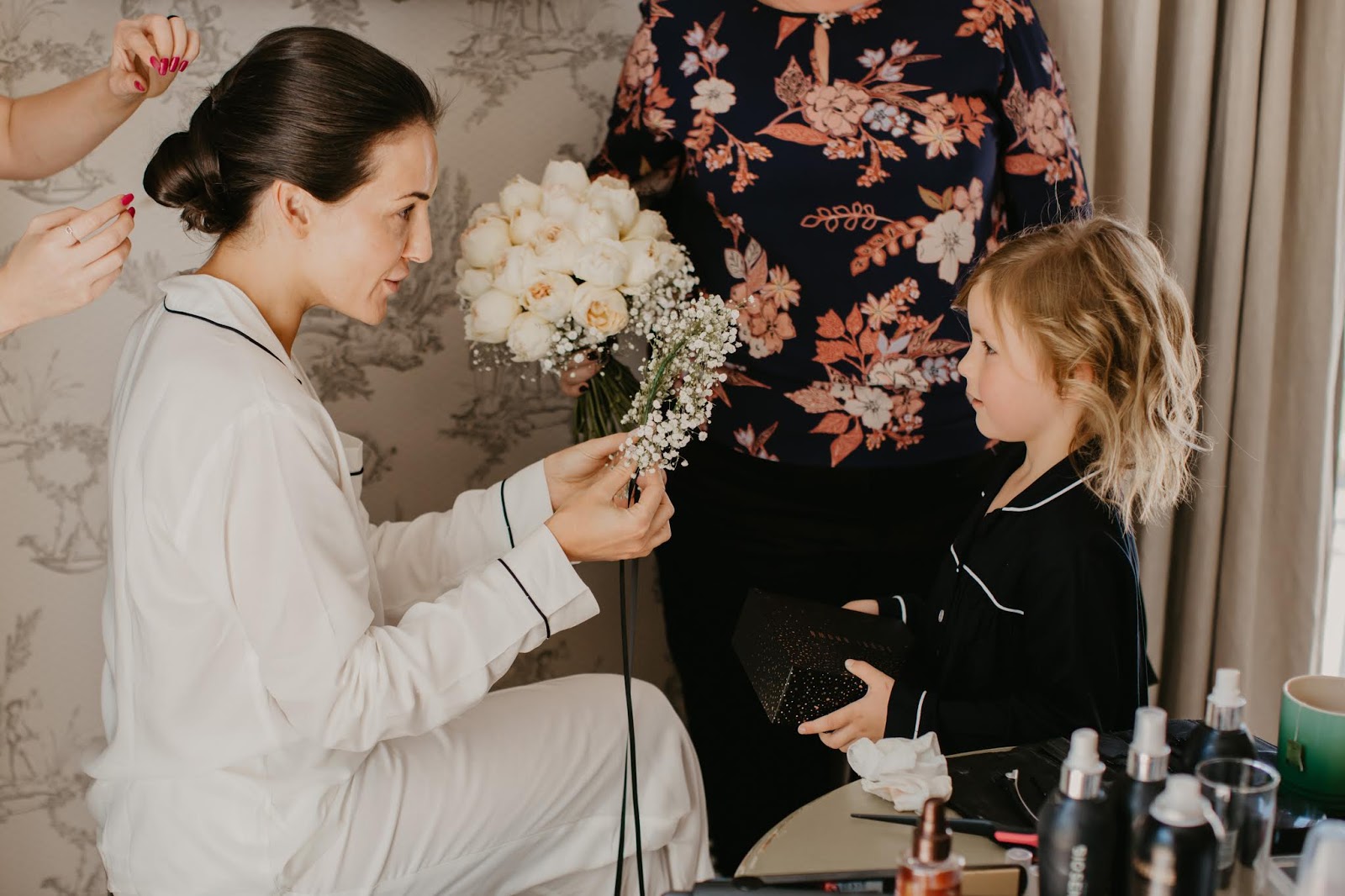 On my planners recommendation (Jo from Oh Happy Day) I went with Kezia from Blend Make Up. Jo's words were "if I were getting married again, she is who I would choose." SOLD! I didn't even look at anyone else and decided to wait until my trial before I made a call. FYI – Keziais now based in JHB and travels for weddings if you are keen. Get in touch with her here.
My personal tips
Remember, this is your make up artists job. She knows what works best and does this job all day. Trust her.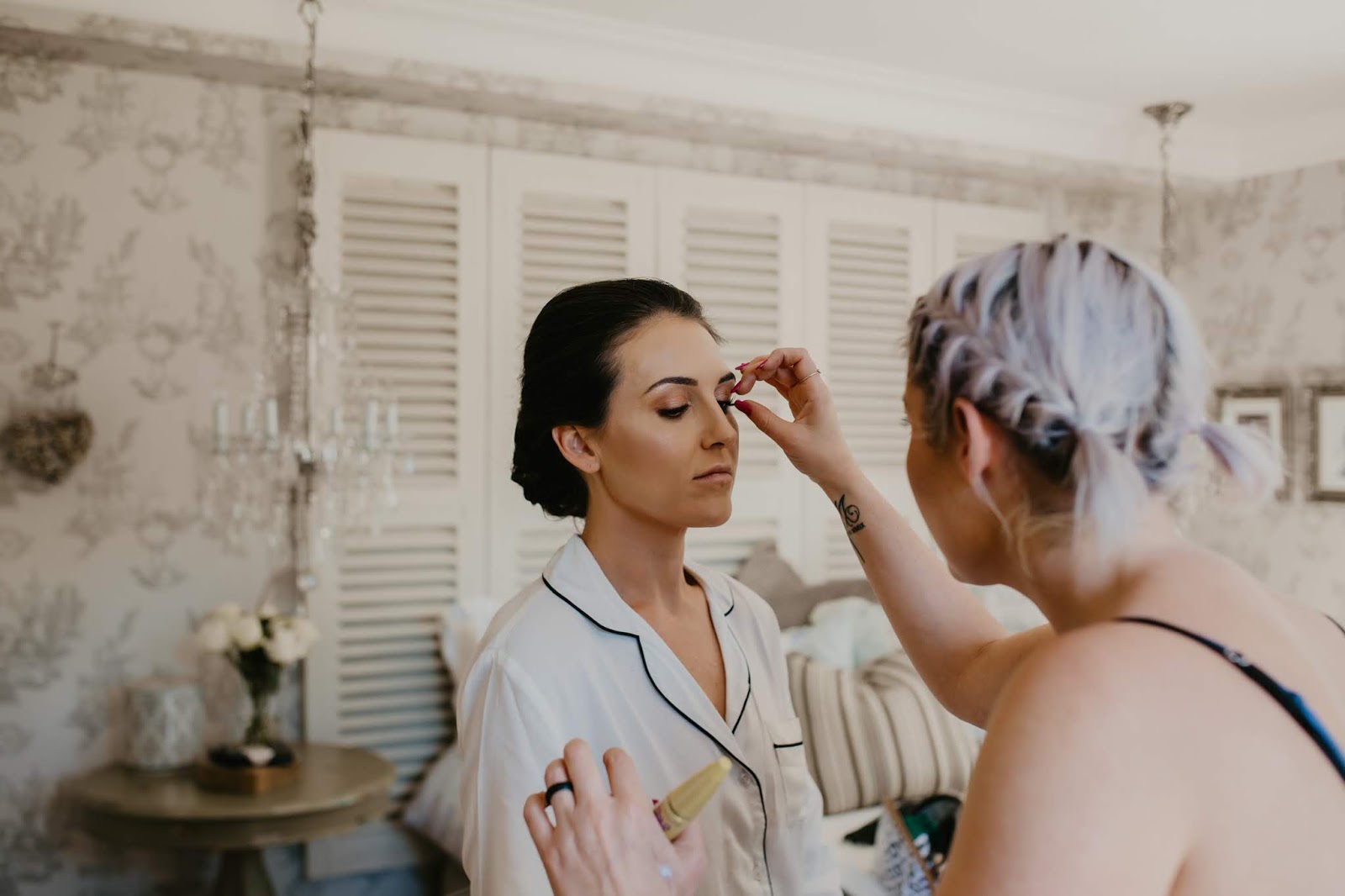 Having said that, I do think it's important to go with ideas in mind. I personally wrote a brief to Kezia on the everyday make up I wear, the colours that suit me and the look I wanted. If you are unsure about this detail, then leave it up to her. This is just something I wanted to do (although sure it is not needed, but I enjoyed doing it haha.) Also, remember that we (unfortunately) aren't the Pinterest models we send as references so be realistic. Don't use references of a girl with a deep olive skin tone, feathery big brows and huge blue eyes when you are fair, have fine brows and small eyes. Well, I mean, you can but then at least know you will not miraculously turn into a Latino bronzed model. Try find references with similar features/skin tone to you, it will make it way easier.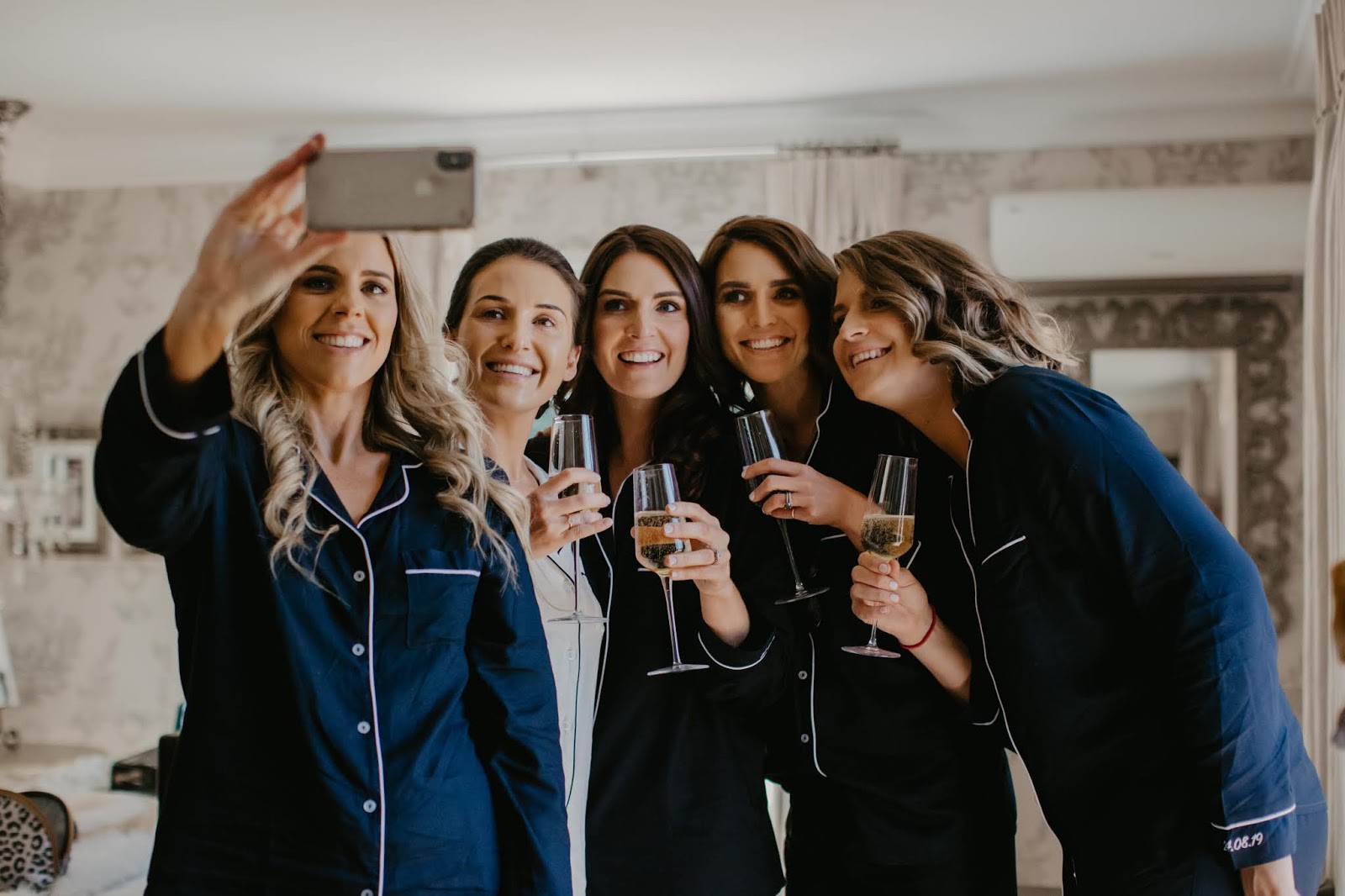 All my beautiful bridesmaids done, now for my turn…
Lastly, remember the type of day-to-day make up we wear is not necessarily what will work as wedding make up. This was a learning that Kezia taught me and now I feel like quite a fool for bringing along my sheer, glowey foundation and washed-out nude lipstick to the trial. For example, Kezia explained to me that the lipstick I had bought along looks fab on a normal day-to-day look but that I would look like I basically don't have lips in the wedding photos. She advised I go for a more browney nude which showed up beautifully on camera. You get the point. Basically, trust your artist!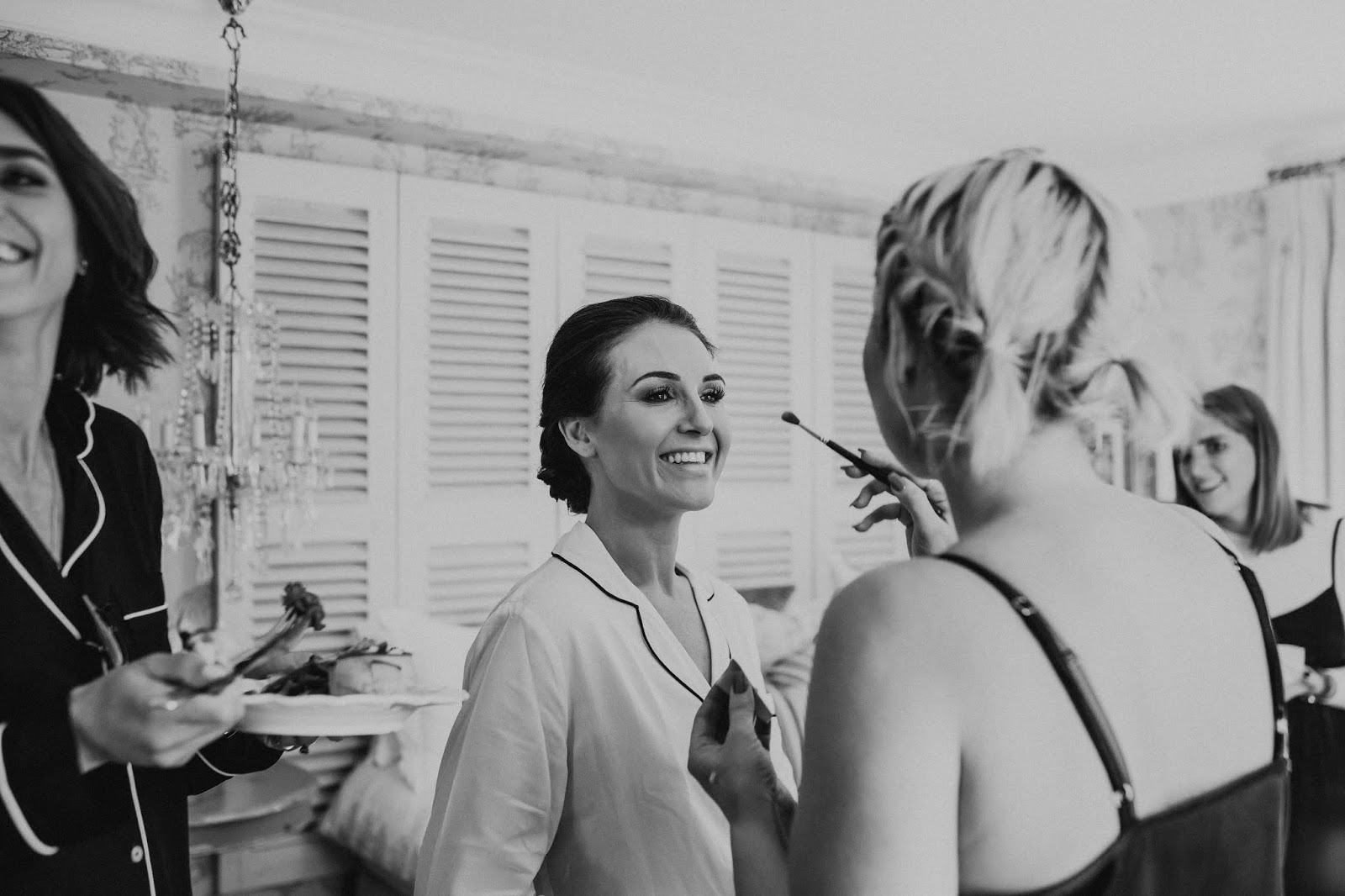 Oh, and on that note, find the best make up artist possible. Do your research. I have seen so many brides not look like themselves on their wedding day and this is the last thing you want. Find someone you gel with and give the feedback you want to give after your trial. You need to be 100% happy on the day.
What we used
I had my trial quite a while before my wedding and, strangely enough for me, didn't have one point of feedback. Kezia nailed it. The only thing I MUST stress is that, yes, you will look like you have make up on and it may be heavier than what you are used to. It needs to be! Trust me. My make up didn't budge the whole night and actually just got better as the night went on. This was thanks to Kezia's complexion prep and foundation she used. I am so glad I let her do her thing, as she really did know best! The 'no-make-up make up' trend is just NOT for your wedding day 🙂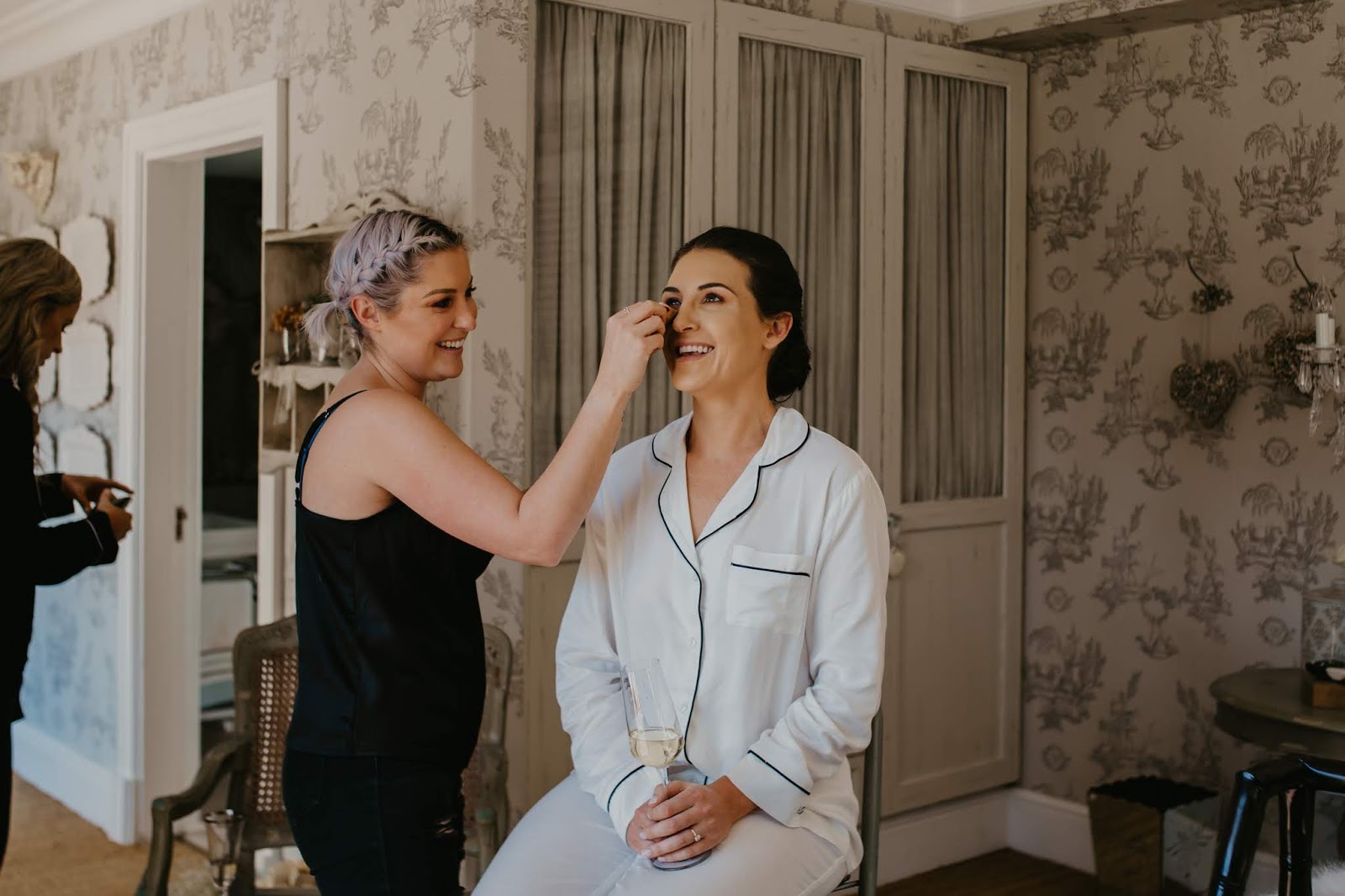 We used Kryolan foundation. She mixed the perfect shade match for my skin and it was complete and utter perfection! We also used some of my products like the Hourglass bronzer and the Becca Shimmering Skin Perfector to prep the skin. Lipstick wise we went for MAC Velvet Teddy.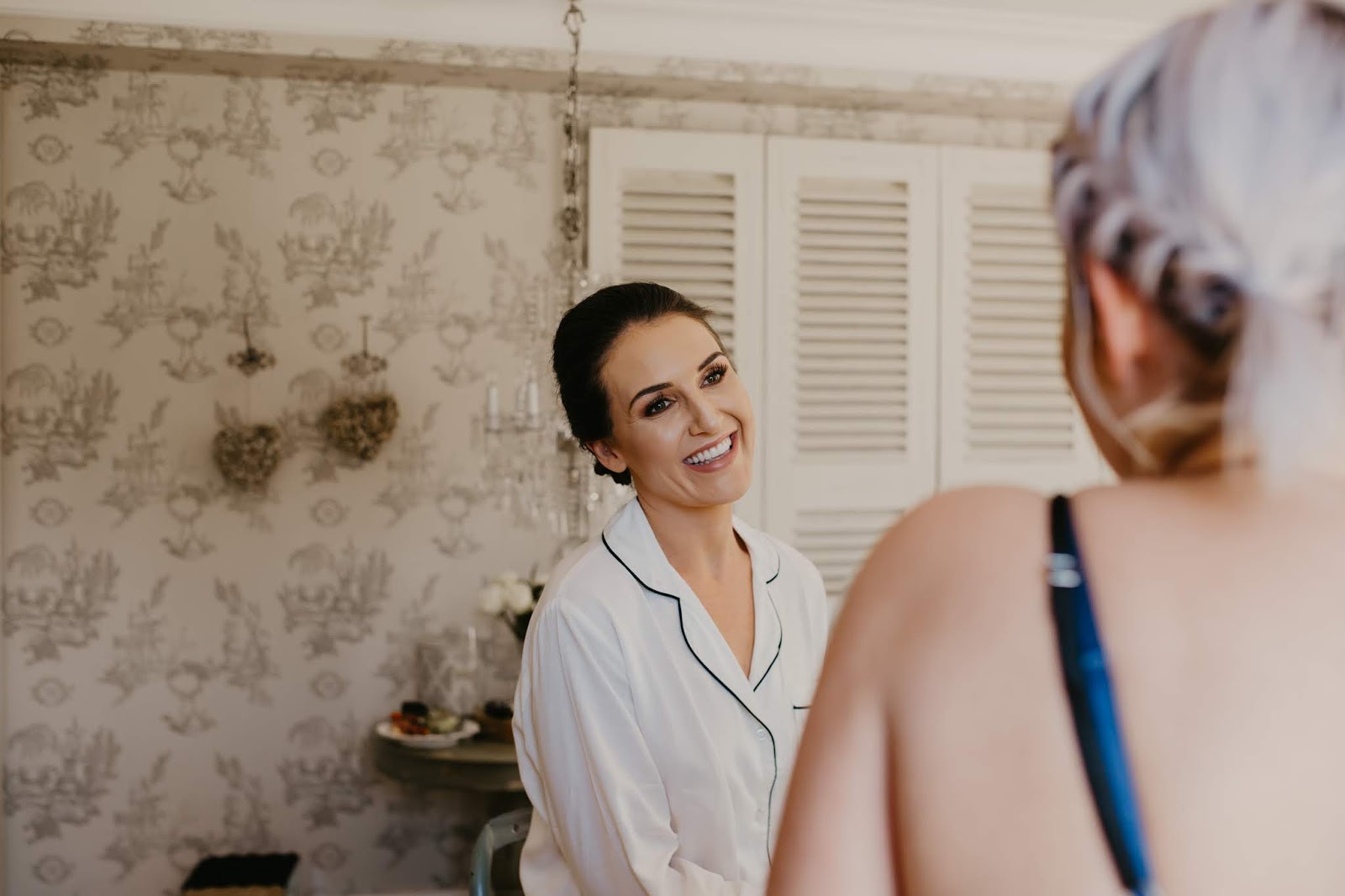 Hair-wise – Kezia also did my hair. Her assistants did my bridesmaids hair. I loved my trial so much and made the smallest tweaks in my feedback – it was even better than I could have imagined on the day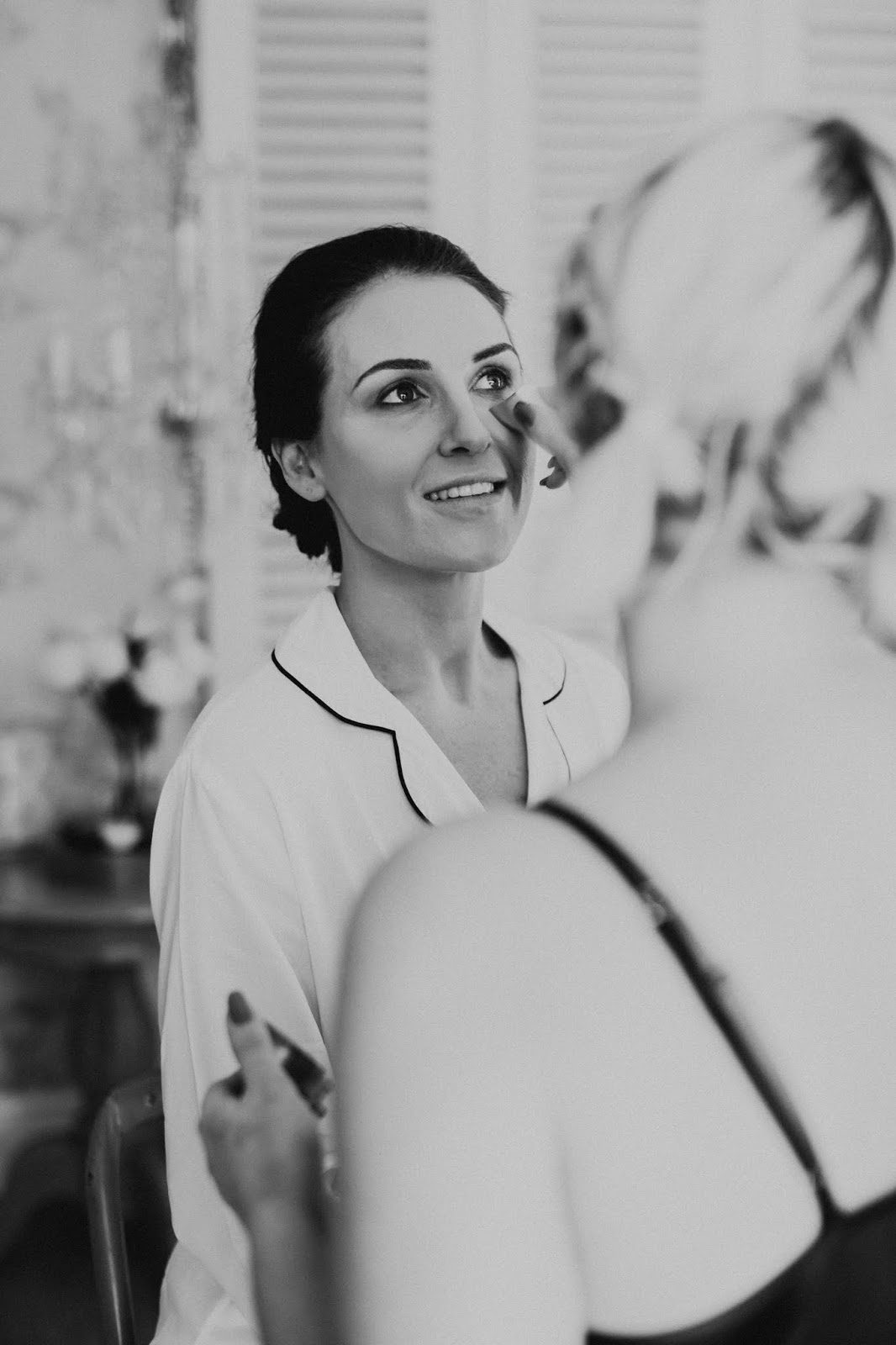 Skin Prep
As you know, I spent a lot of time and money on my skin prep in the lead up to the wedding. I am not going to go into huge detail here as have spoken about all these treatments on either Instagramstories (see highlights) or on my blog. I started my routine about 8 months before the wedding, getting much more frequent in the final 5 months:; Fraxel Facial Dermastamping with Growth Factors Normal deep cleanse facials Dermaplaning Facials (only 2 in the final few weeks)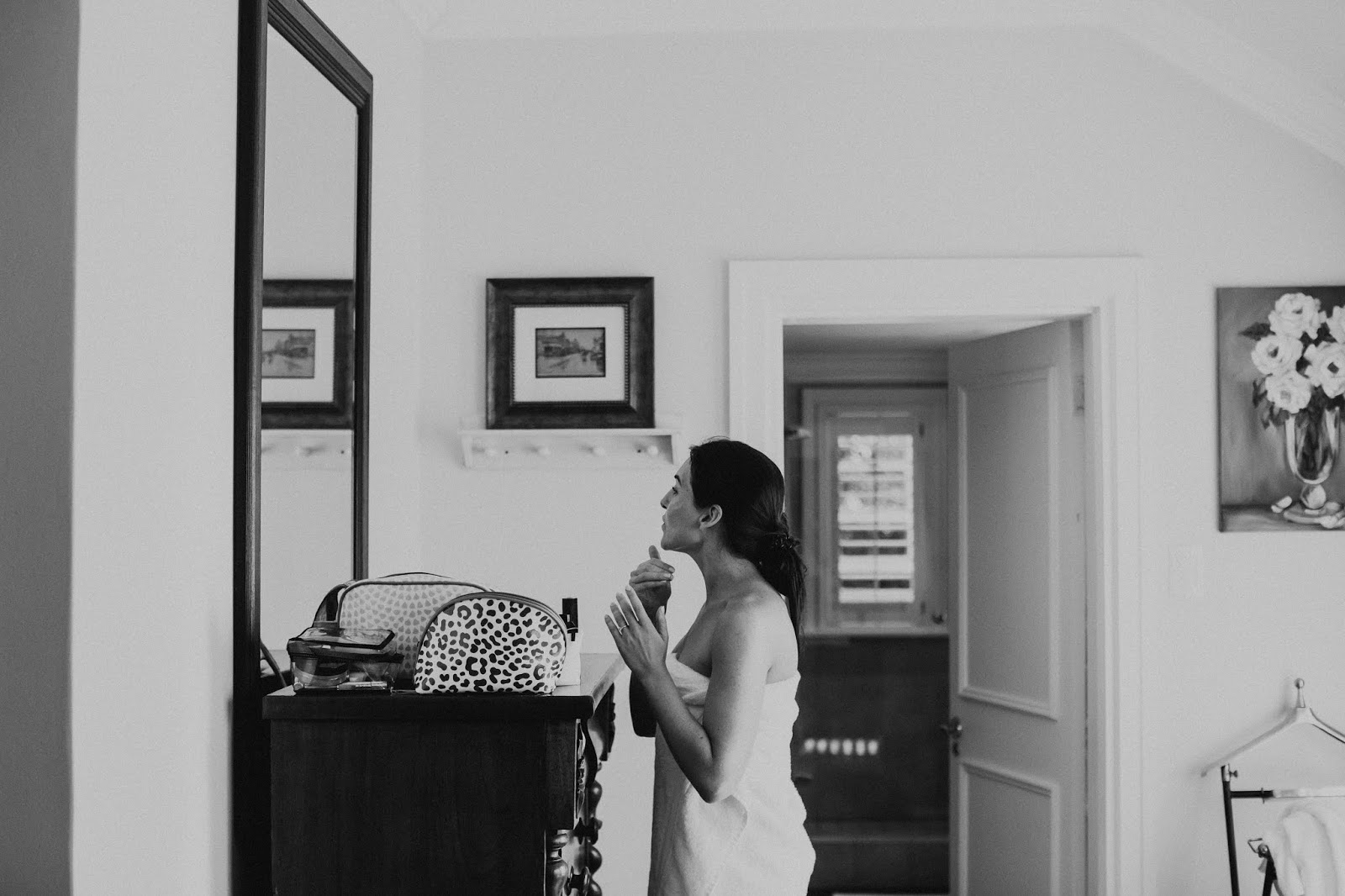 On the evening before I did a hydrating gel mask and on the morning of I did a La Mer sheet mask. Be sure to wash your face again after any sheet masks as this won't make for a great canvas for your make up artist. I simply cleansed after the sheet mask and applied a Vitamin C and moisturiser. I let this sit for a good while before we went into make up.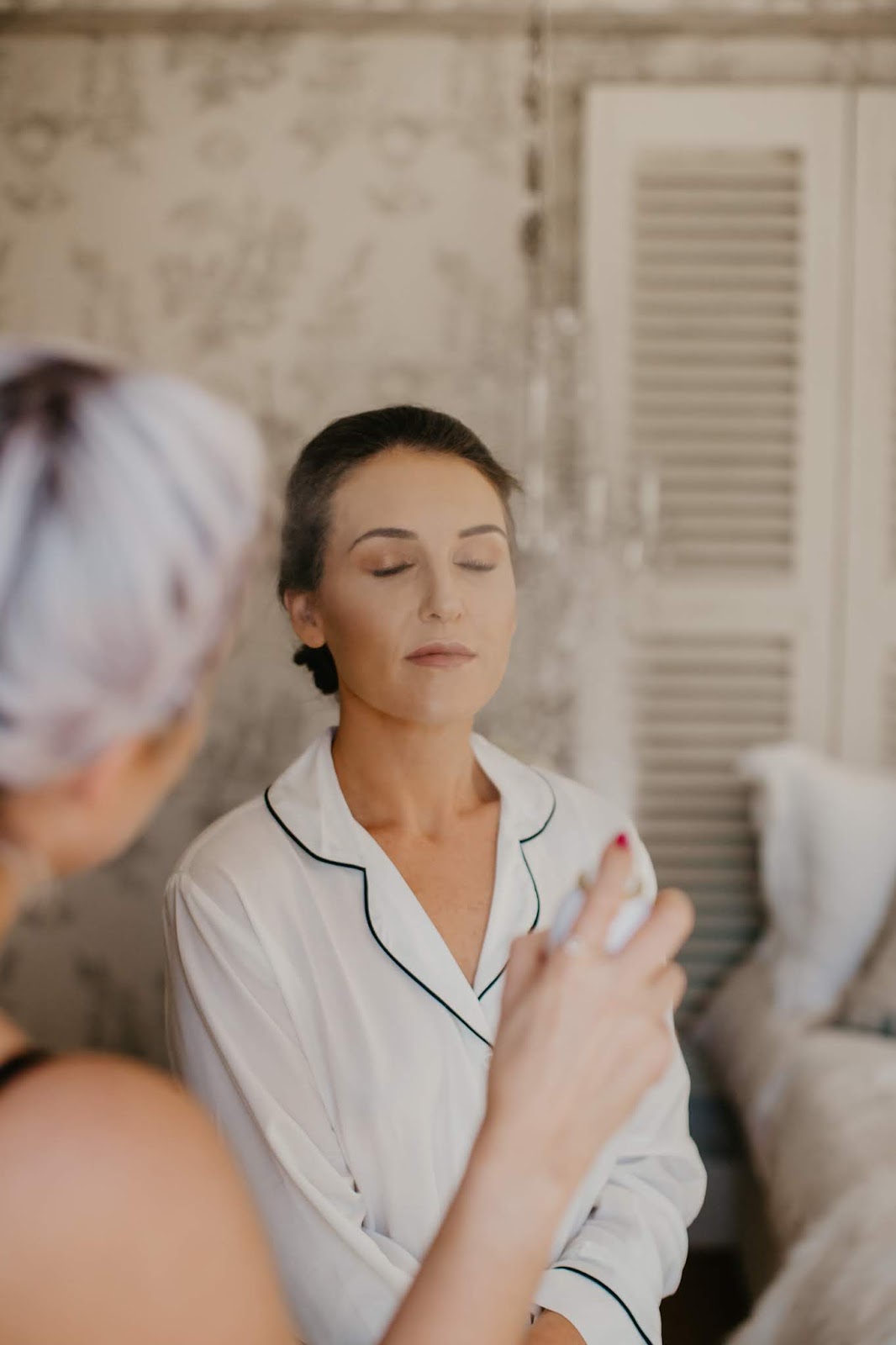 Hair wise I just did a few at-home Olaplex treatments as well as two in-salon Davines steam treatments. With all beauty treatments – if you are going to be trying something totally new, then do it in good time so you don't experience any breakouts or adverse reactions.
Other Beauty Bits: Tan, Fragrance and Body Products
Scent is so important to me and, no matter what scent you go for, it will forever evoke happy memories of your big day so spoil yourself. No need to spend a fortune, but go for something that will make you happy every time you smell it. The body wash I used even brings back happy memories as I used all of the below in the week leading up to the wedding as well as on honeymoon: Fragrance-wise, I chose Jo Malone Rose and White Musk (which was limited edition). I also gave all my bridesmaids and the Mum's a bottle of Jo Malone that I felt suited each of their personalities best.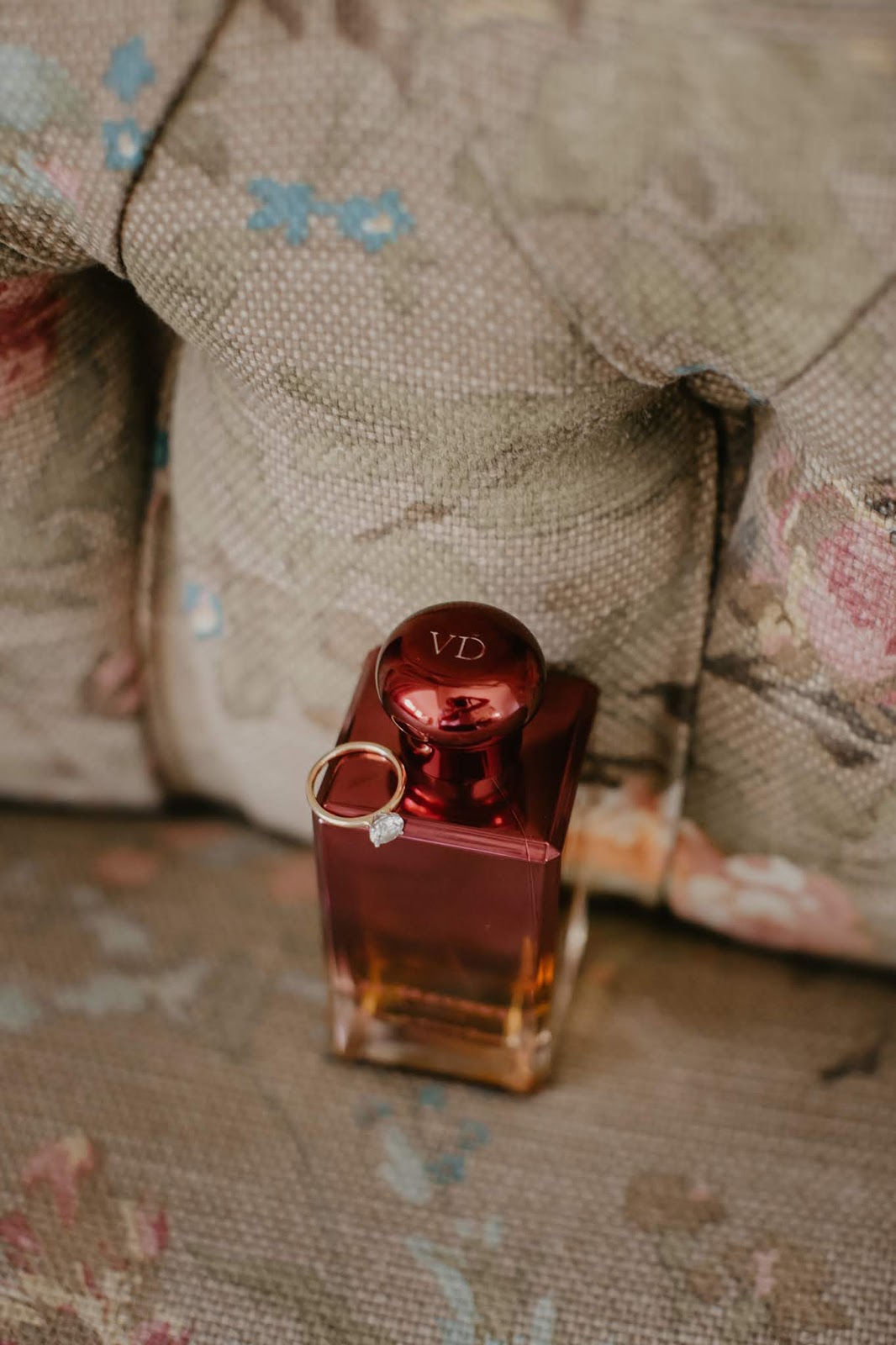 Body care wise I chose Sisley Izia body wash and body cream. I didn't use any bronzer on the day thanks to my spray tan. Tan-wise I obviously went for Vita Liberata. It's my tanning brand of choice so this was a no-brainer. We had the tans done on the Thursday eve and my bridesmaids, my Mum and I all had the same brand. It was natural, not-orange and just looked perfect. Shade-wise I went for the Brazilian. Please spend money on your bridal tan, no one wants to be an orange bride! I did a Bridal Beauty guide which you may also want to have a look at.
Thanks Kez, you were the best and such amazing energy to have around on my special morning! All photos by my talented photographer – Vanilla Photography
https://kissblushandtell.co.za/wp-content/uploads/2019/11/20190824Tori-90.jpg
1600
1066
Victoria
/wp-content/uploads/2020/03/logo.png
Victoria
2019-11-05 05:37:00
2020-06-30 09:27:11
My bridal make up and beauty routine