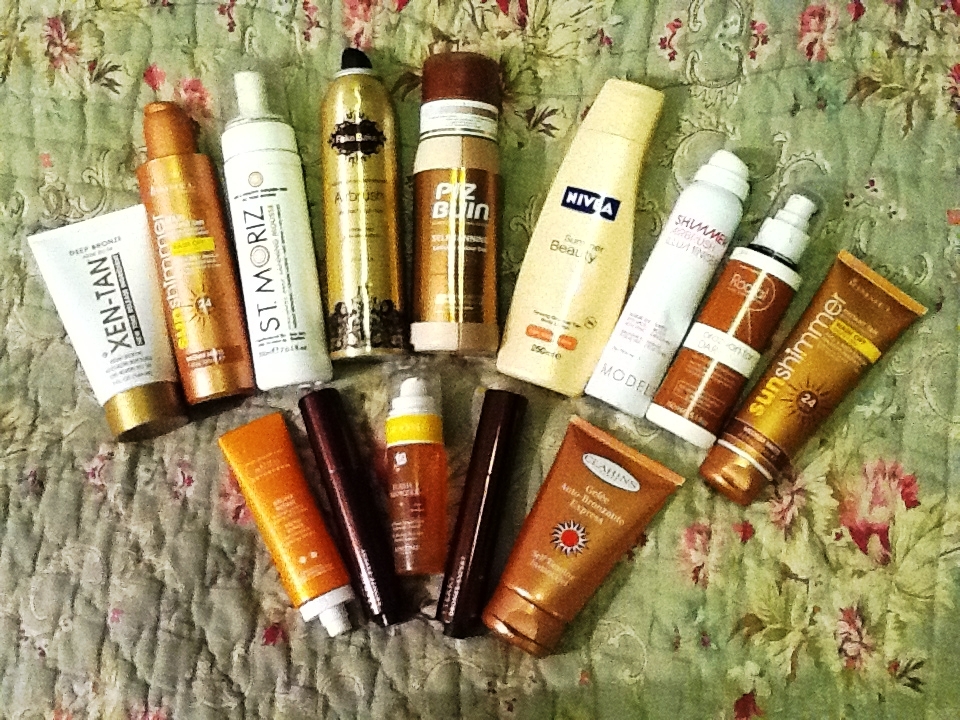 I am a fan of the tan.
Unless you have that English rose skin, you look better with a tan – believe me on this one. However I do agree, a lady in her forties who resembles a turkey is not such a good look – and that is where self tan comes into play.
I am certainly not one of those girls who is religious about their tan, I used to be in my school days, but the time and effort has worn thin.
Below is my current selection of self tans that I have in Cape Town (never mind the one's at home in Natal), so I really am experienced in this department. I have tried them all, seen all the colours, experienced all the streaks, smelt like off biscuits, and looked like I dived into mud – all to find the one that works for me, makes me look tanned (yet normal), smells perfectly fine and wears off without looking like I have leprosy.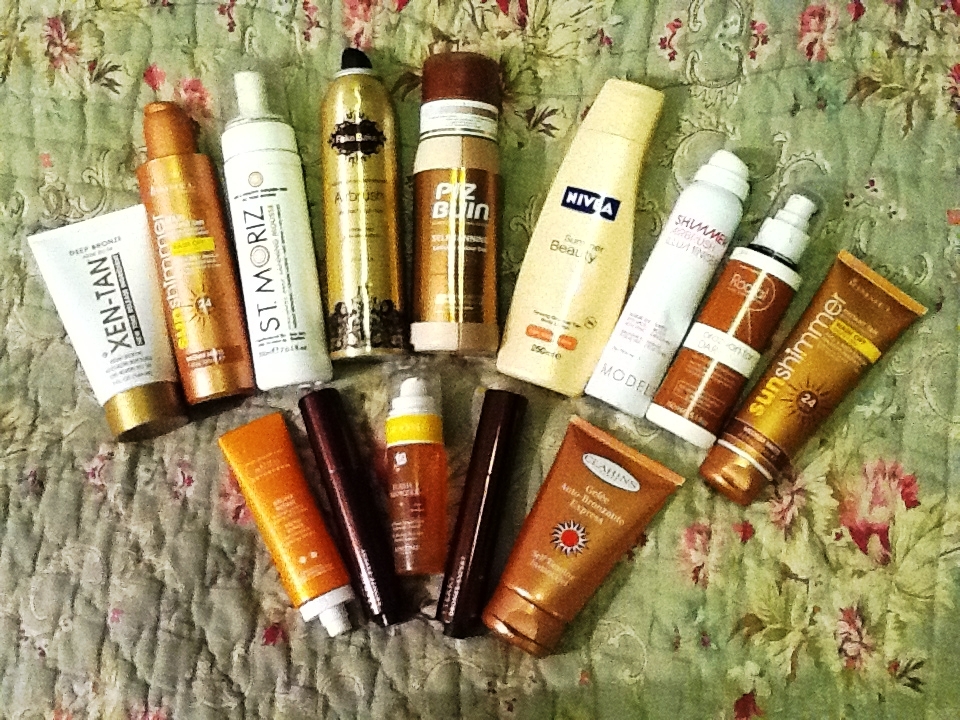 Now you see, it takes a while to find this one – I can promise you that, so through trial and error this is my winning choice!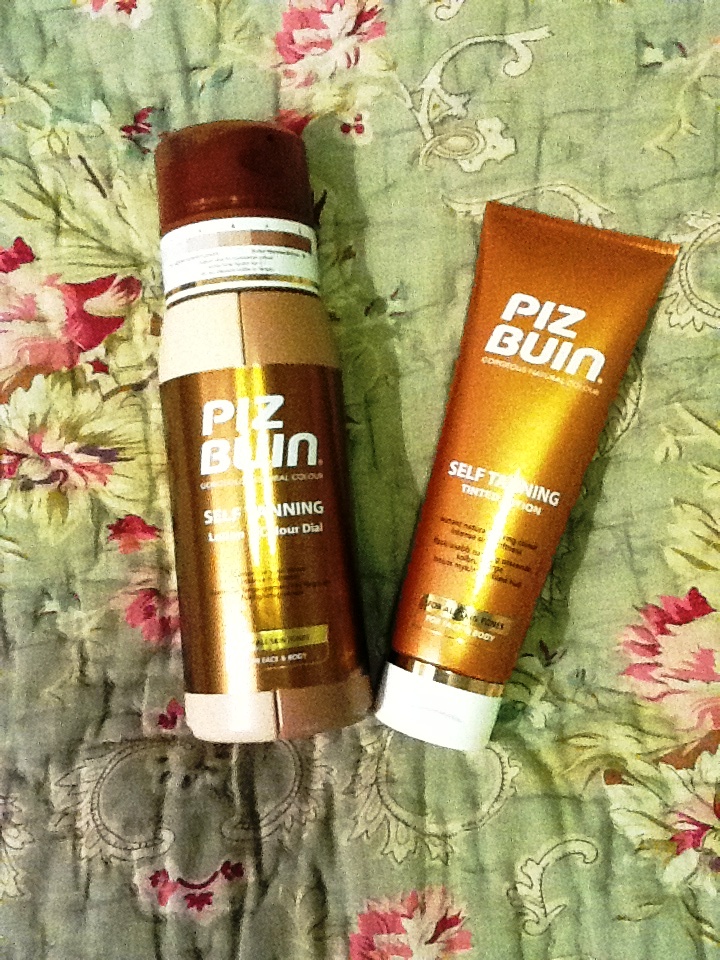 Colour Dial (left), Tinted Self Tanning Lotion (right)
The Piz Buin Colour Dial self tan is as good as it gets, and as natural as it gets too. I have loads of friends who are scared of self tan (including my sister) and this is the one that makes wearing it feel amazing!
You can move the dial according to the colour that best suits you or the time of the year. I have tried the brownest option (obviously) and even this looks super natural!
The Piz Buin gradual tinted lotion is also a great option – this way you can see where you have applied it, fool proof and streak-free.
Perfect pre-summer-bikini-body confidence booster!
Promise 🙂
https://kissblushandtell.co.za/wp-content/uploads/2011/07/photo2.jpg
720
960
Victoria
/wp-content/uploads/2020/03/logo.png
Victoria
2011-07-12 14:59:00
2020-03-24 09:34:06
Tan in a can