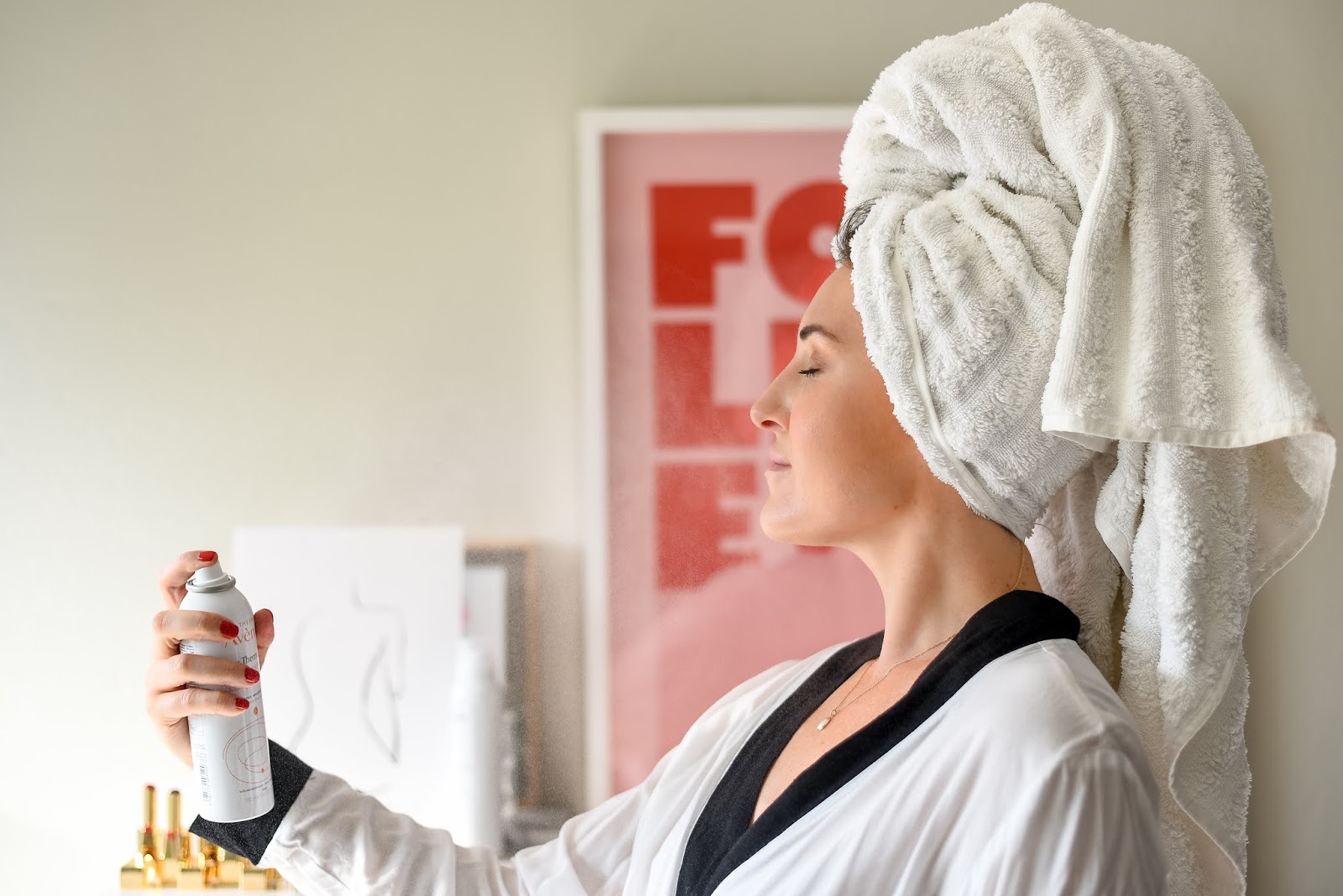 Today I am speaking about a product that has been in my arsenal for YEARS, and one that I have ploughed through many-a-can of. It's the Avene Thermal Spring Water, which needs no introduction around here.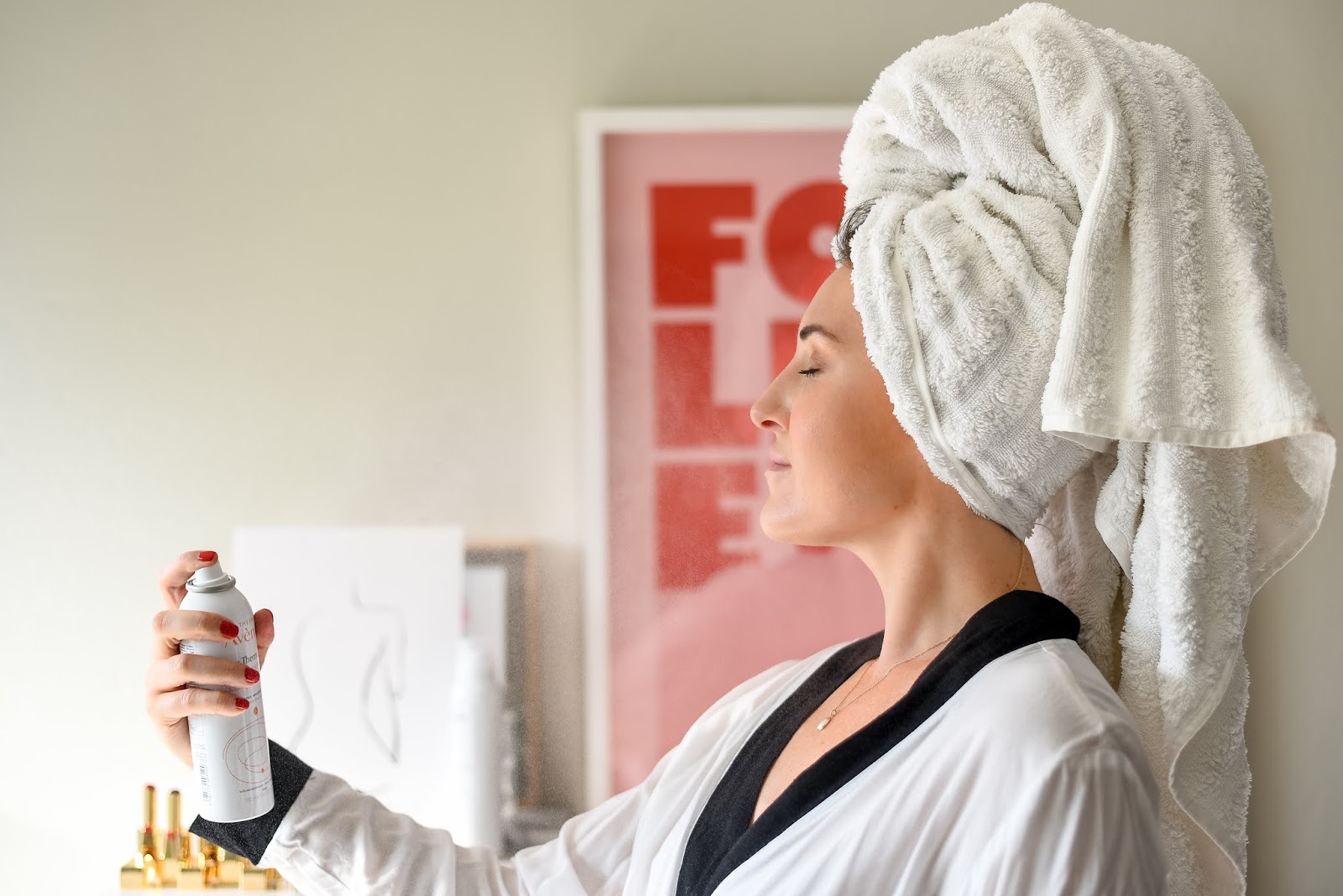 This product is one that I literally have dotted all over; one in my car, one in my travel toiletry bag and one in my bathroom. You have also all seem me taking one of these cans on every summer holiday; probably THE single most essential beach item for me (after SPF, of course).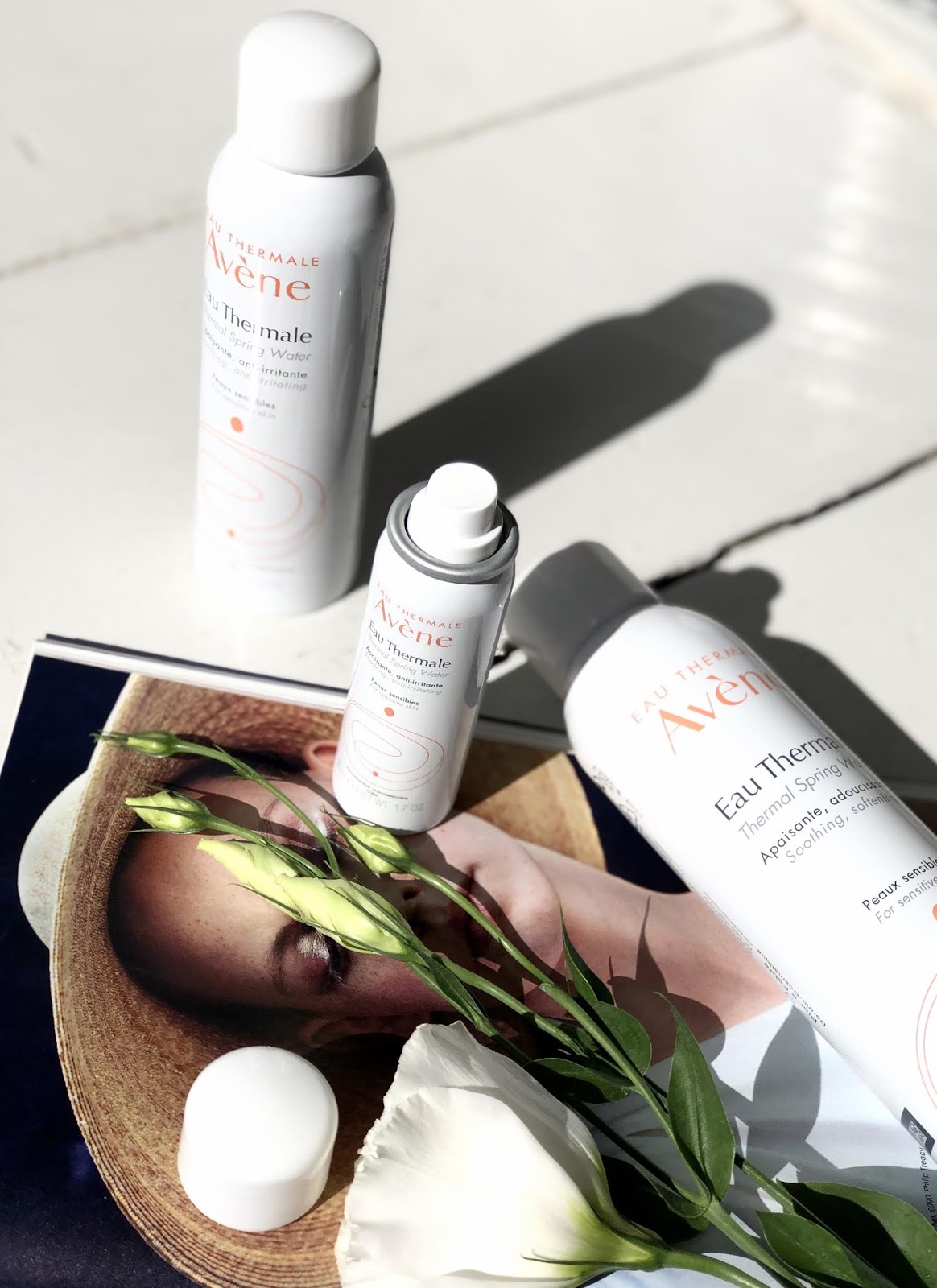 WHAT IS IT?
Avene Thermal Spring Water is just as the name describes; spring water bottled directly from the source in a small French Village called, wait for it, Avene. It comes in an aerosol can that dispenses the water in a super-fine mist that is incredibly refreshing and pleasant to use. There are no added ingredients, but this spring water contains properties that can provide many skin benefits. This is all thanks to the spring waters naturally low mineral content and neutral pH (it also contains bicarbonate, calcium and magnesium). There are also many skin-enhancing trace elements; meaning that it is incredibly beneficial for sensitive skins.
HOW DO I USE IT?
This is pretty endless and is one of the main reasons I always have a bottle on hand. With its naturally soothing properties, I generally reach for this as a refreshing facial mist. It's my saviour in Joburg summers to keep my skin calm in the heat, and keep my make up looking fresh. I probably use it even more in winter though! It eases any skin tightness, flakiness or severe dehydration (which Joburg will do to you!). As I mentioned before, I always take their travel-size version on flights with me. I use it as an easy way to soothe skin and to keep any sheet mask or cream-based mask I have on, fresh and damp.
Other ways in which it can be used are:
On any sunburn (you may finish a whole can in one sitting as it just feels heavenly on inflamed skin) Post treatment (this was recommended to me post-Fraxel, and was a lifesaver as I couldn't touch my skin and it felt so inflamed and tight. This took the edge off and definitely helped my healing process) Post-exercise (really great for soothing your red face (which I am very prone to), but just be sure to cleanse first or even wipe micellar water over your skin – this way you are soothing a clean face, get that salty sweat off first please) Super-sensitive skin conditions – this is an important one for me, as so many of my readers message me about their skin's severe sensitivity that can often flare up. This is such a simple product, yet could really help your skin on a daily basis to keep things cool and calm. Do yourself a favour and use it consistently!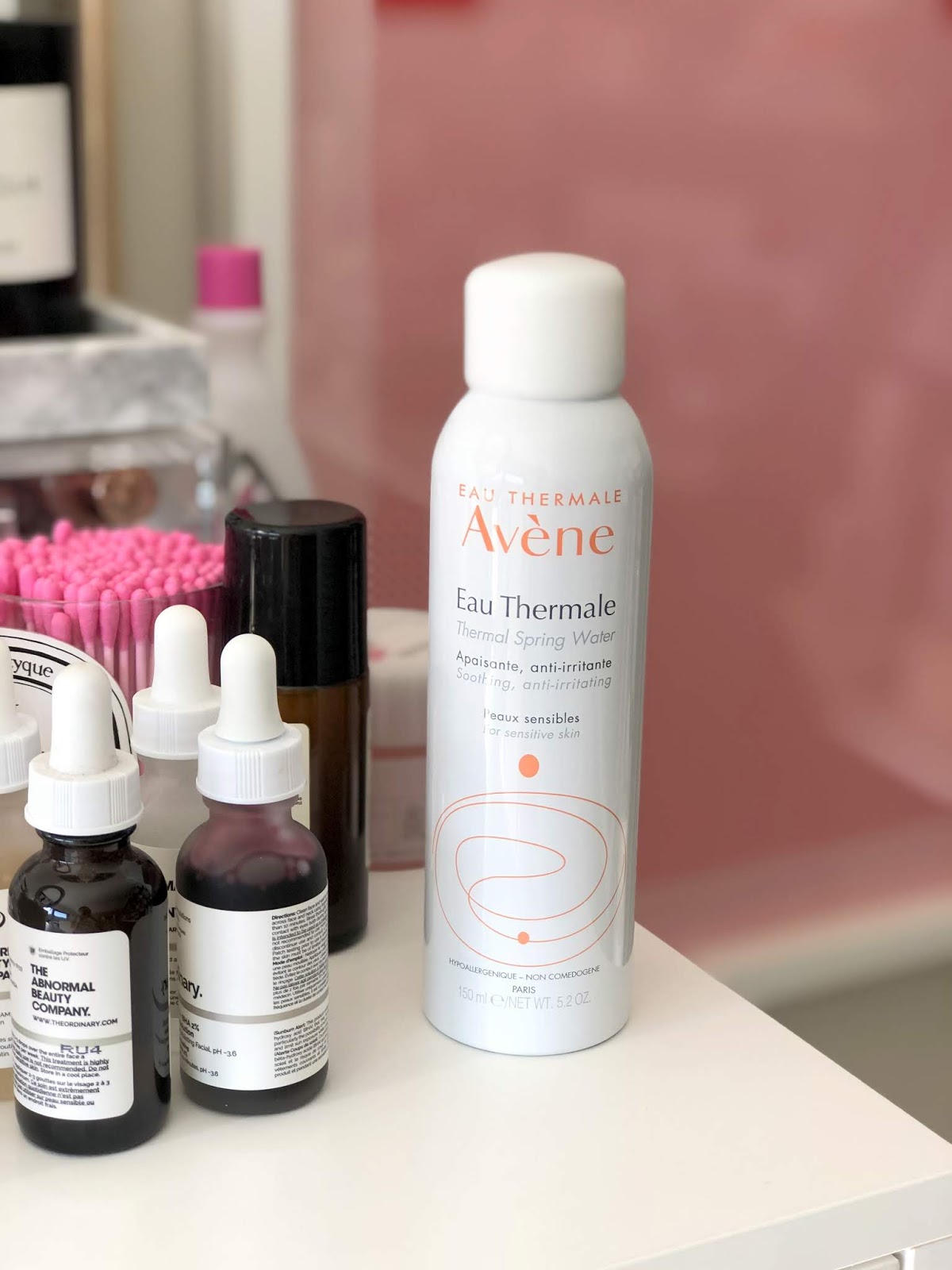 DETAILS
Another big selling point of this multi-use product is the price point. It's a really good price for a product that 1) can be used for such a wide variety of things and 2) it lasts really well. The cans come in three handy sizes: Travel size (50ml) – R79.95 The one that is always in my handbag and my travel toiletry bag. One of these lasts me a good 2 week holiday (and I am a bit of an over-enthusiastic sprayer) Normal can size (150ml) – R159.95 (These are the usual can sizes and slot perfectly into my car's driver-door pocket. I do a lot of driving and ALWAYS have one of these around, and have done so for years. I basically spritz this every time I am bored at a red robot! Extra-large mega can (300ml) – R229.95 This can is enormous and is great for home-use. This is a newer size for me, but as I opened it up Marc's first comment was "Oh, it's the stuff you like with enough for both of us", which I thought was pretty funny as he is the first to roll his eyes at my constant spritzing in public places. Available online at Dermastore(they launched recently which excites me, as you can imagine). Also widely available at Dischem and Clicks stores (online and in-store).
This post was kindly sponsored by Avene
https://kissblushandtell.co.za/wp-content/uploads/2019/03/RobynDaviePhotography-TORIT-9.jpg
1068
1600
Victoria
/wp-content/uploads/2020/03/logo.png
Victoria
2019-03-12 11:26:00
2020-06-24 15:11:44
Review: Avene Thermal Spring Water