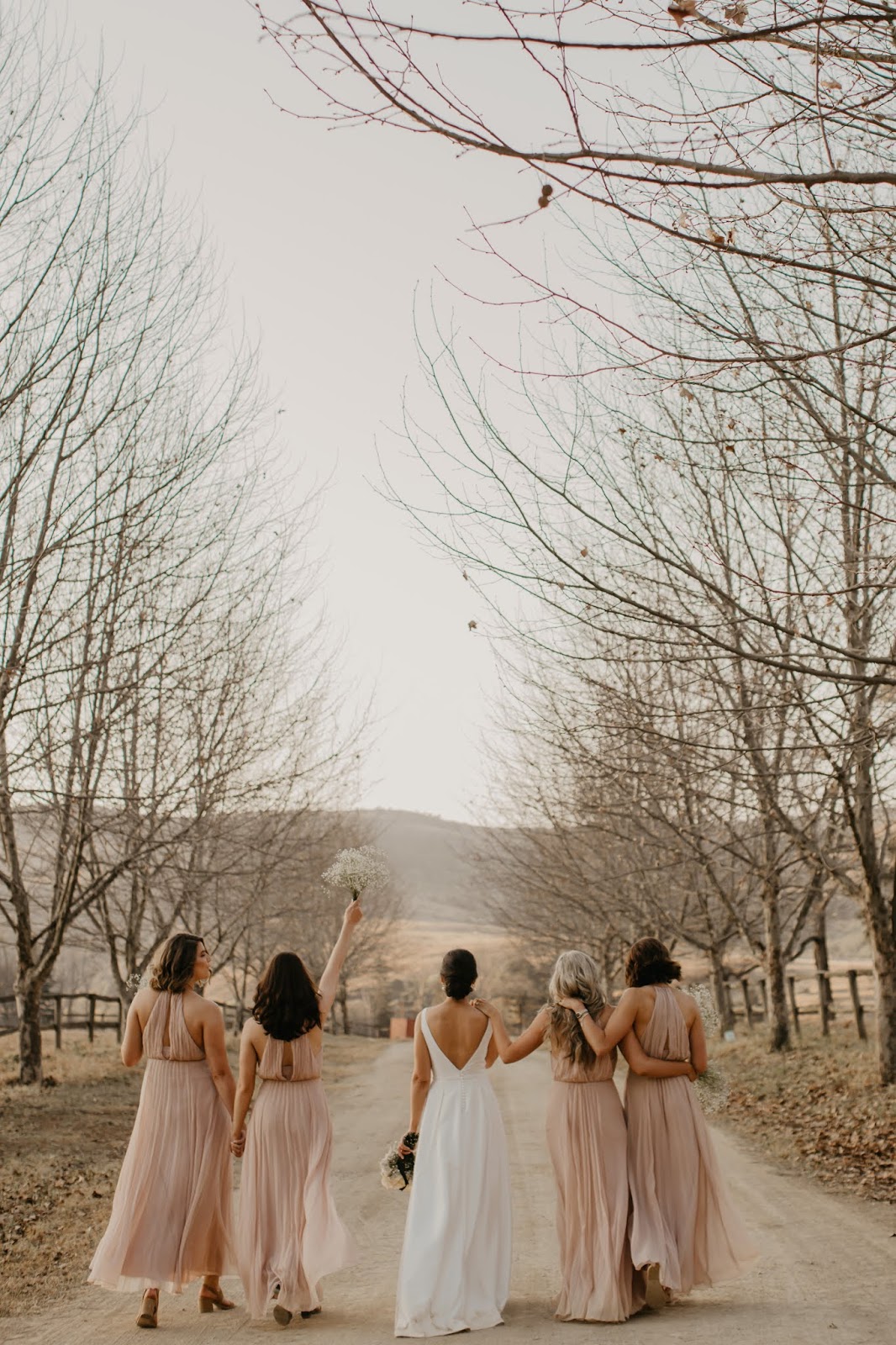 If you missed the first post on our wedding you can have a look over here. I spoke to my dress, the planning process, photographer details, stationery and how I chose the venue. In this post I will be discussing decor, flowers, food and the little extra touches.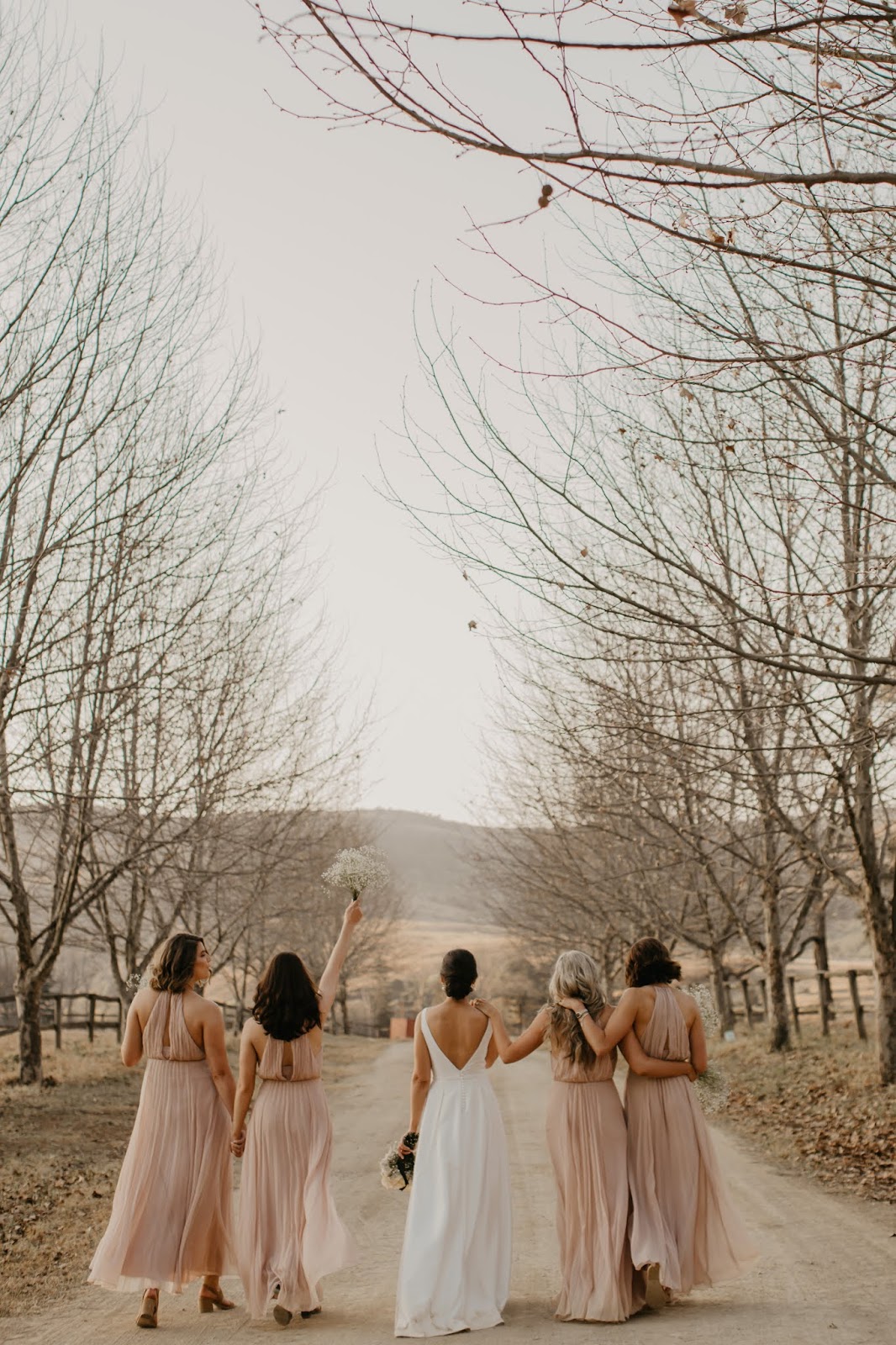 I, surprisingly, was not one of those brides that had endless Pinterest boards for my wedding. I knew pretty much off-the-bat what look I wanted and never wanted to over-complicate anything. I actually planned a wedding for someone a few years back and learnt quite a bit from that process. I knew that I didn't want to sweat the small stuff and also had decided what was important to Marc and I. That is advice I would give any bride: decide what is important to you and don't sway from that. Spend more money on these things and save on the less important parts (which is a struggle as you feel EVERYTHING is important, I know).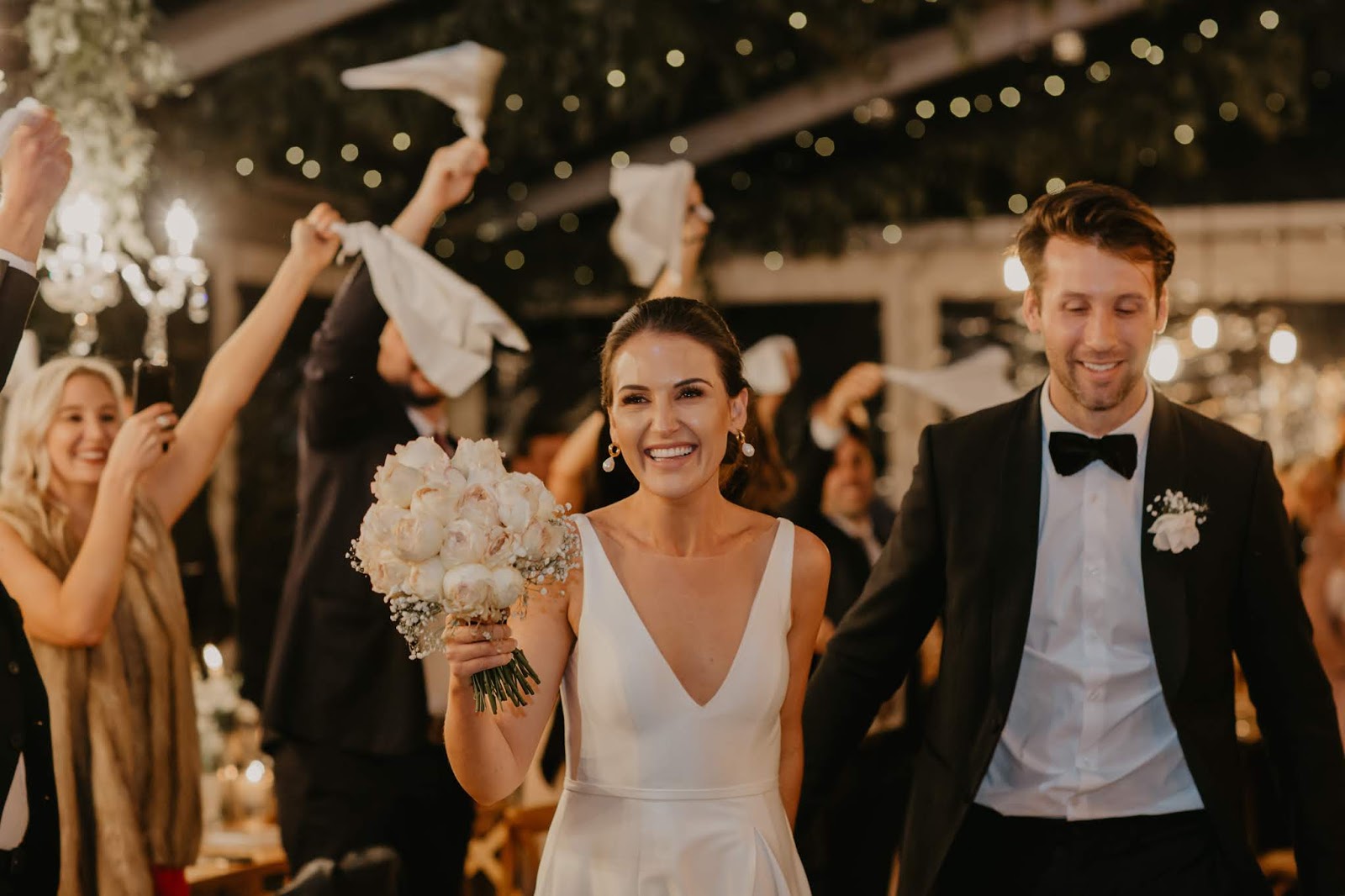 In saying this, it's obviously a day that you are allowed to be a tad extravagant with so, by all means, add those extra touches you want (no matter how over-the-top they may feel), but also be OK to cut back on other things to make that happen.
THE THEME
I had done a few mood boards for my planner, Oh Happy Day, and flew to Durban on a few occasions to discuss this with the team. We were on the same page from day one, which always made me feel super comfortable. The important part about having a top planner is that they will always help keep you in check – remind you what is realistic and add other ideas that you would never have considered on your own.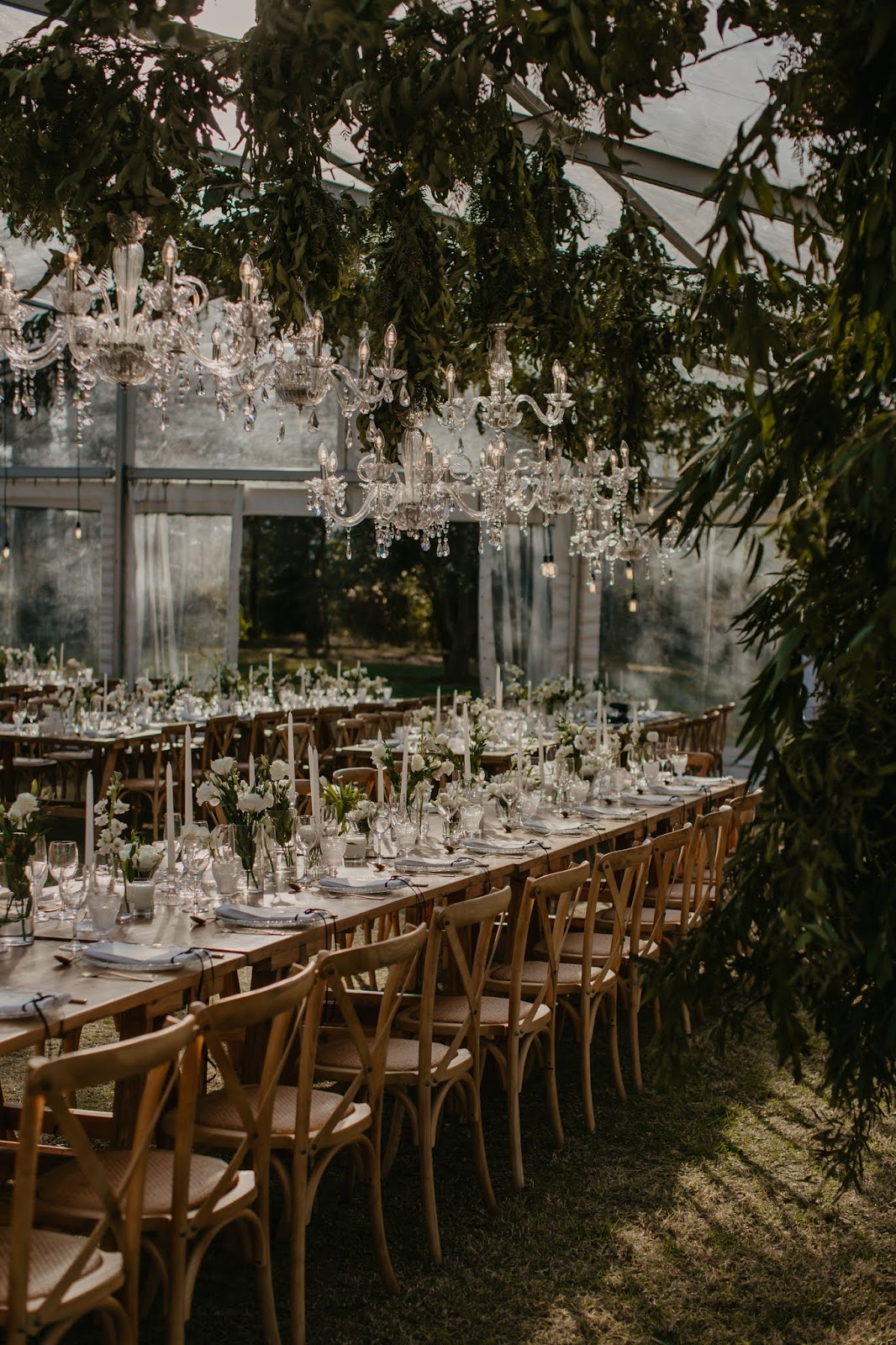 My theme was classic, modern and clean. I was always clear on the fact that I didn't want anything vintage, rustic, cluttered or busy. My colours were green and white. We did a decor mock up in Durban a few months before the wedding and there was not one thing that I changed – they nailed the brief (and more). This is something I would really recommend, even if you don't have a planner. It's a great way to see everything coming together and get the chance to make any changes you may want.
FLOWERS
My flowers were done by the in-house floral team of Oh Happy Day which is led by Rowena (who is just the best person ever) and they were unbelievably brilliant. They worked through the night on the Friday (as we did garlands of greenery in the glass marquee that covered the ceiling and were a labour of love).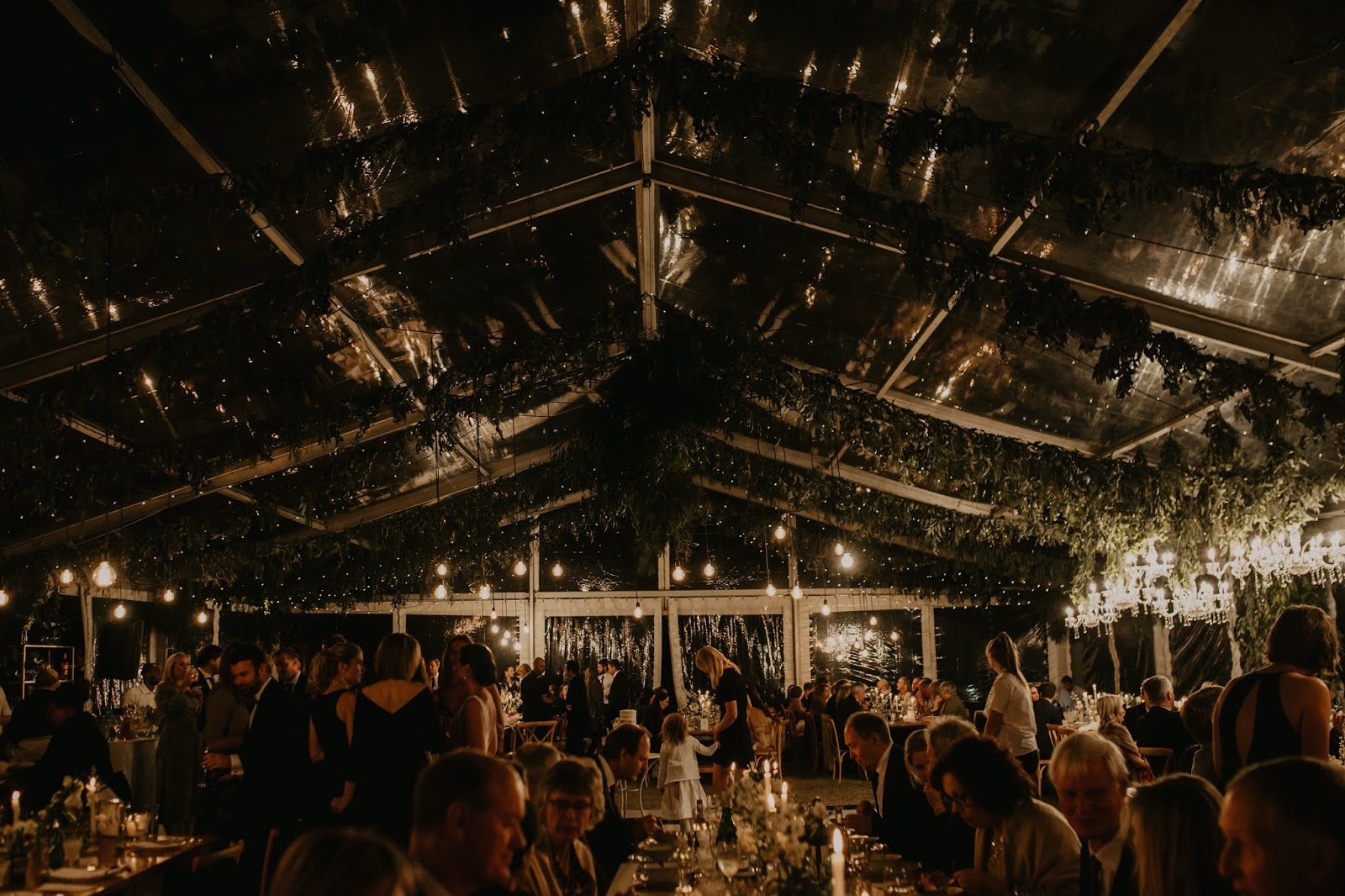 The tables were kept fairly clean and modern with fresh flowers like freesias, tulips etc – we steered clear of roses and anything too soft and romantic.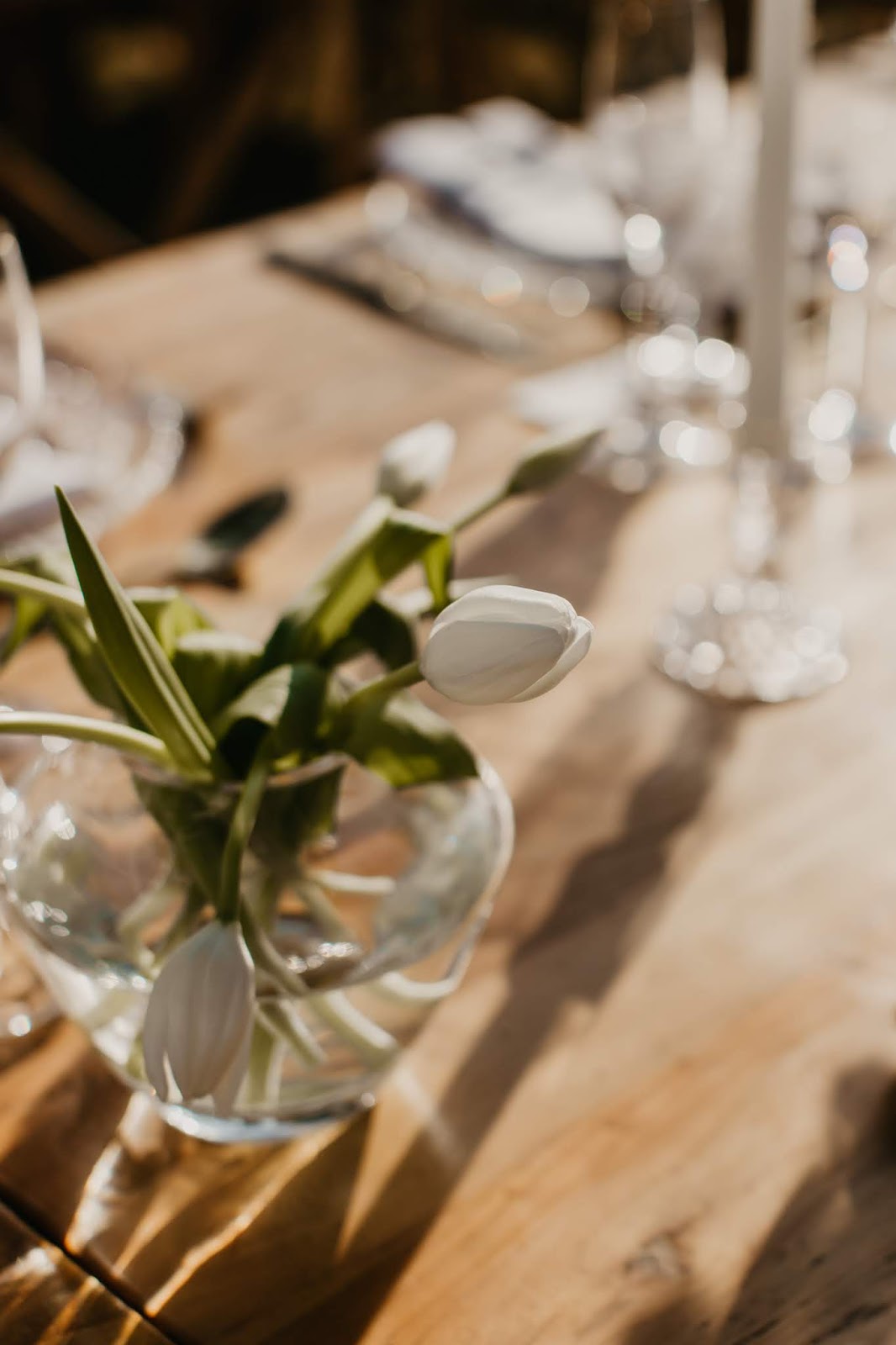 Some personal advice (which you might disagree one) but I always feel that guests spend so little time at their tables, so I wanted more focus on the ceiling and the dance floor. The tables were kept minimal, modern and clean.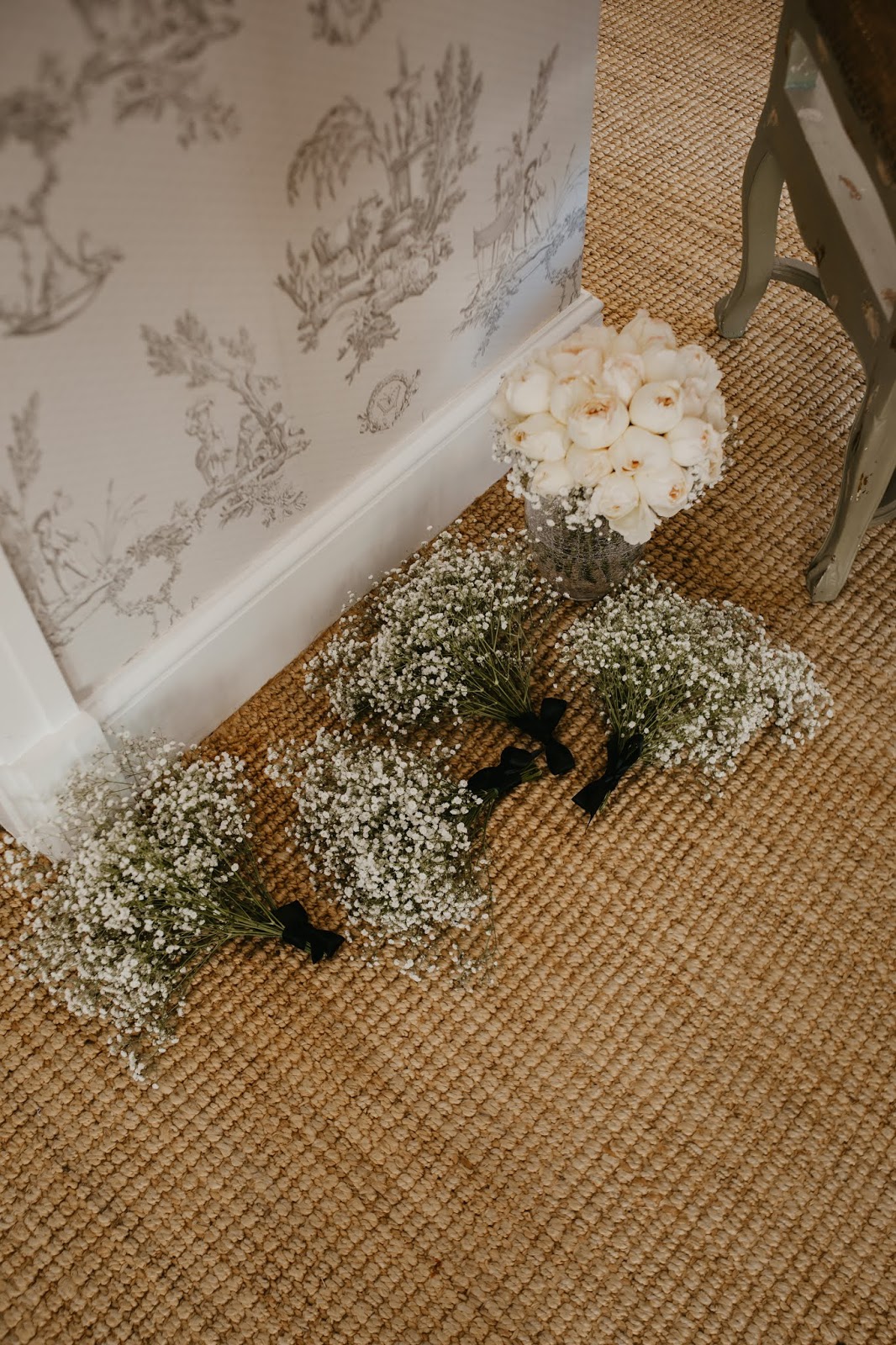 DECOR
My table decor was done by The Wedding Table, who have the most insane collection of pieces for every look and feel. We used a combo of mixed glassware on the tables and kept all the vases and candle holders glass and modern. The cutlery we went for was plain gold with more detailed glass under-plates. Napkins were white linen. I went for the wooden cross-back chairs and simple wooden trestle tables, again all from The Wedding Table.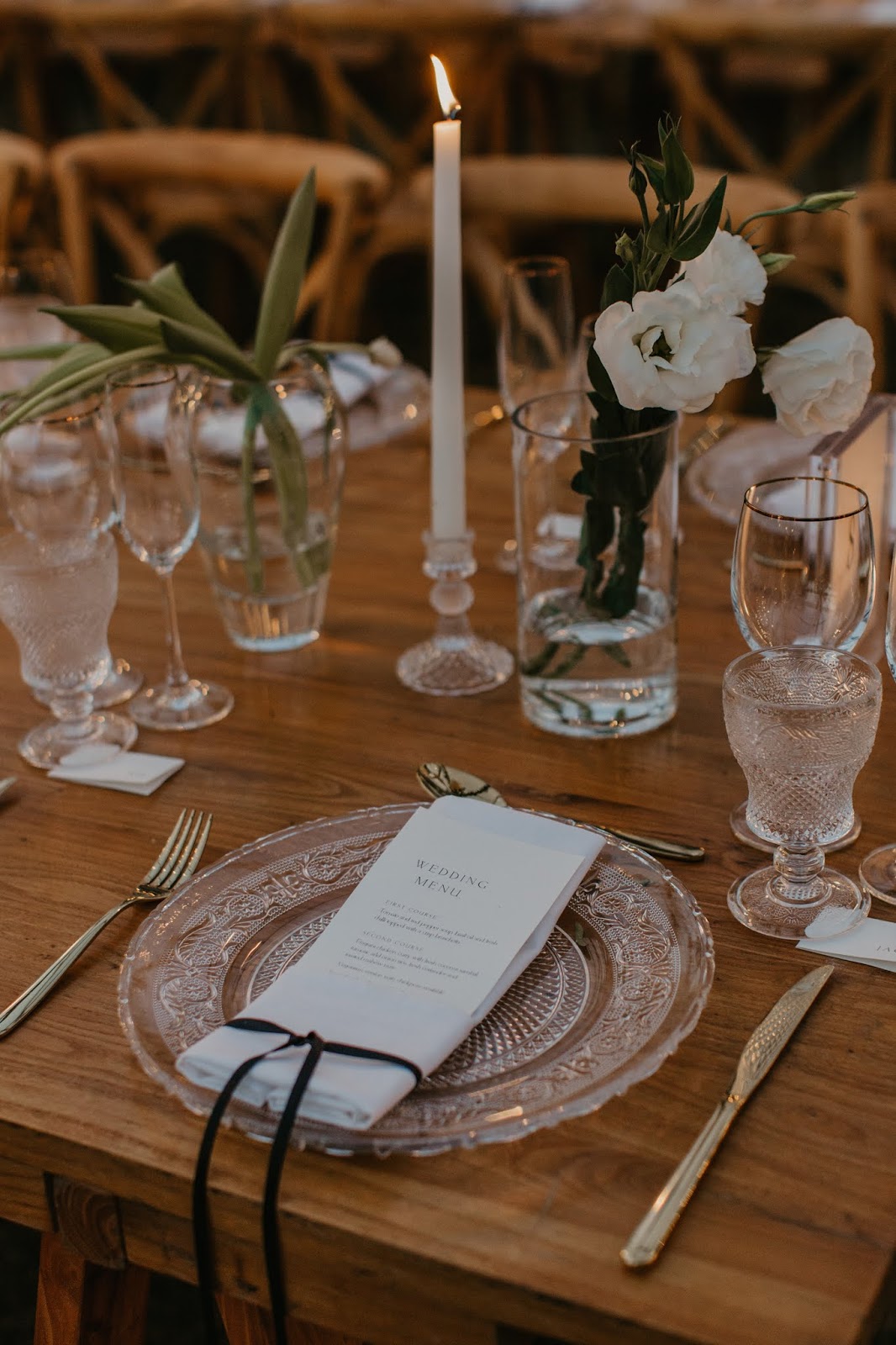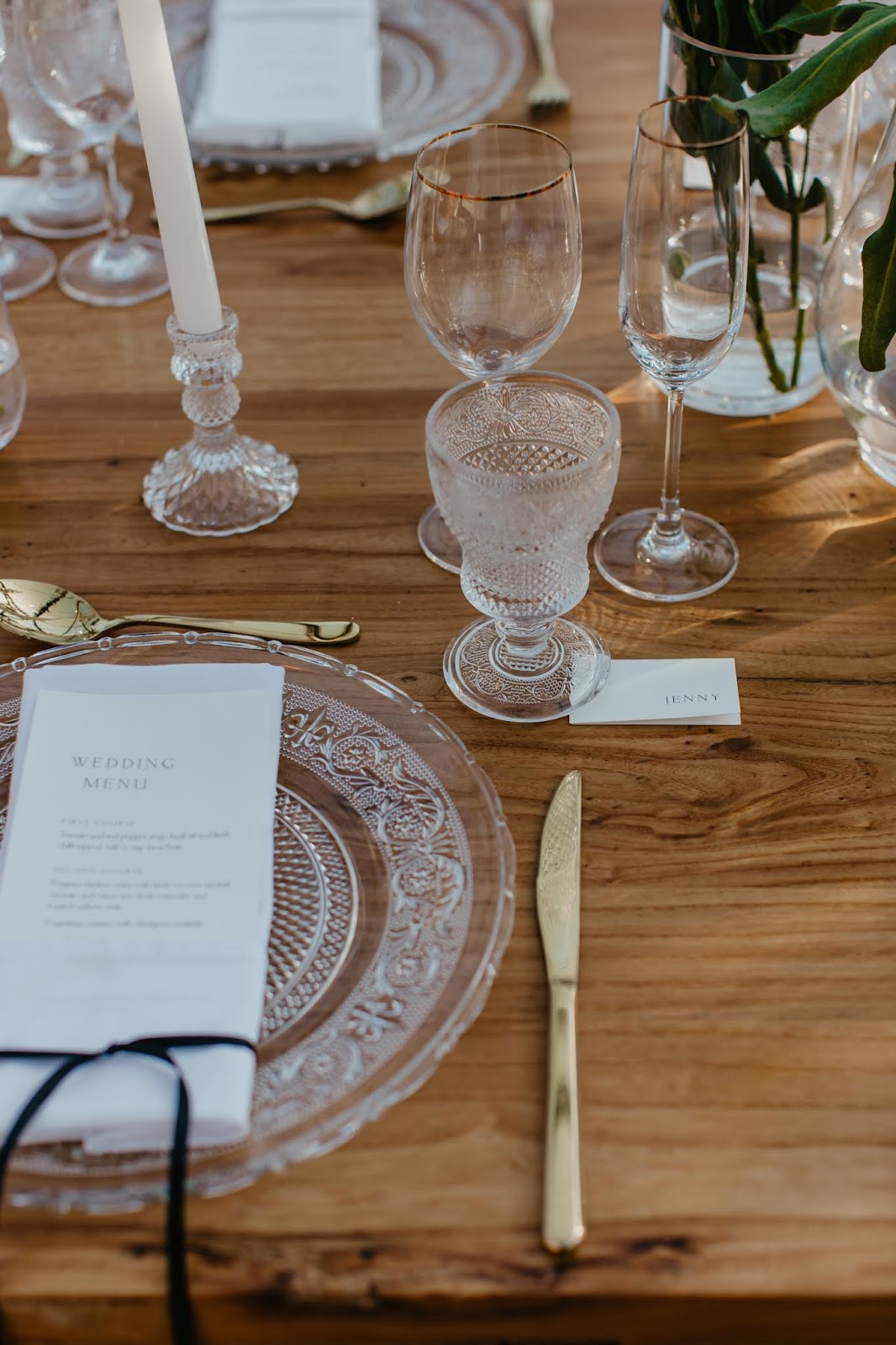 The outdoor furniture that we used outside the tent and at the canape area was all provided and styled by House of Hudson. I always knew I would use HOHas a supplier as I have followed them on Instagram for years and adore their aesthetic. Kendall, the owner of House of Hudson, very kindly came to the venue and styled all the pieces herself. We used a lot of white and cane furniture and I wanted the space to feel homely and inviting yet modern and clean – it all came together perfectly.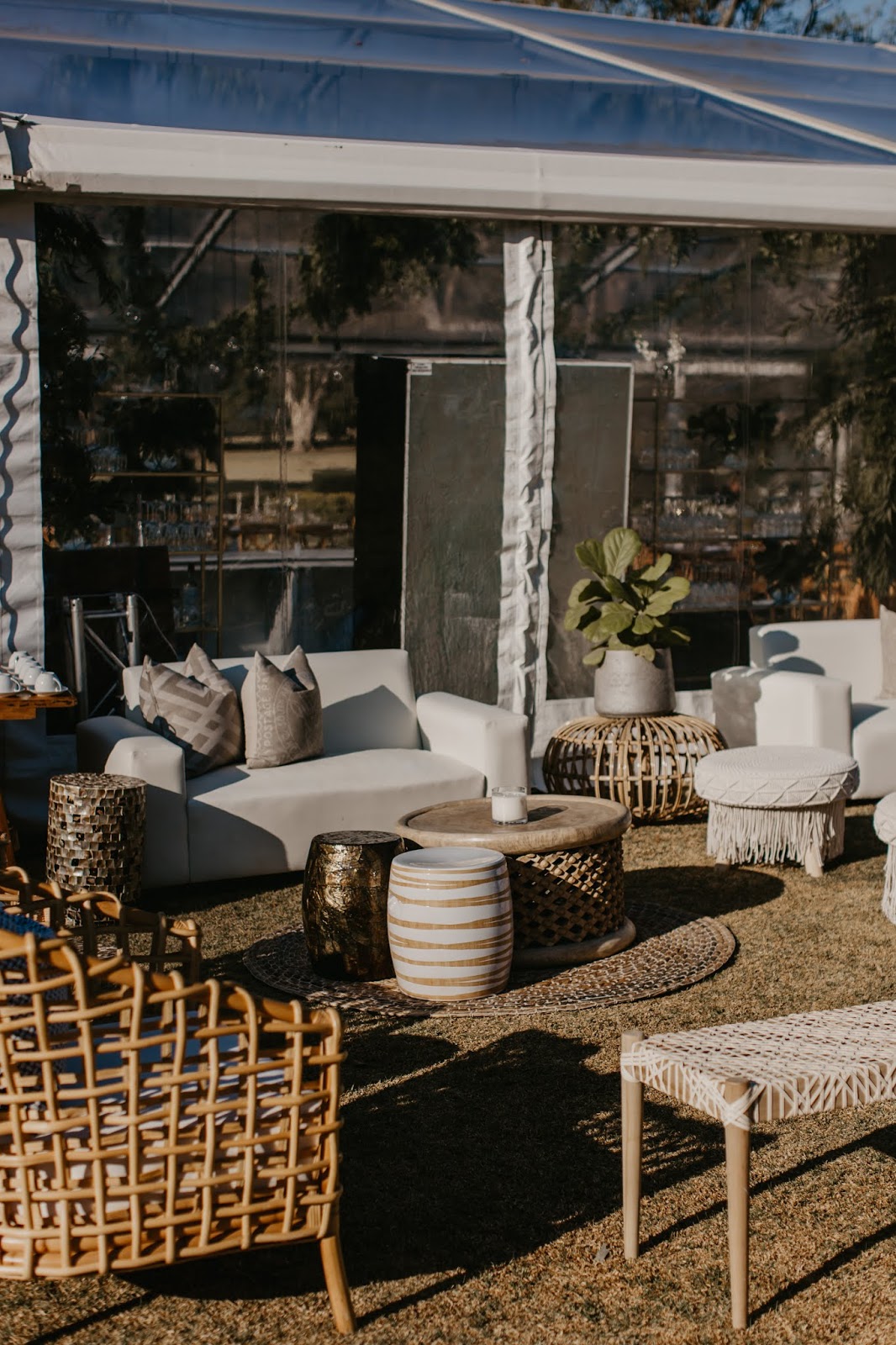 Side note: the bars were all from HOH too, which was a furniture piece I originally battled to find exactly what I wanted, so was super chuffed with their offering (they also have black one's now and they are just beautiful) just in case you are having the same struggle as me.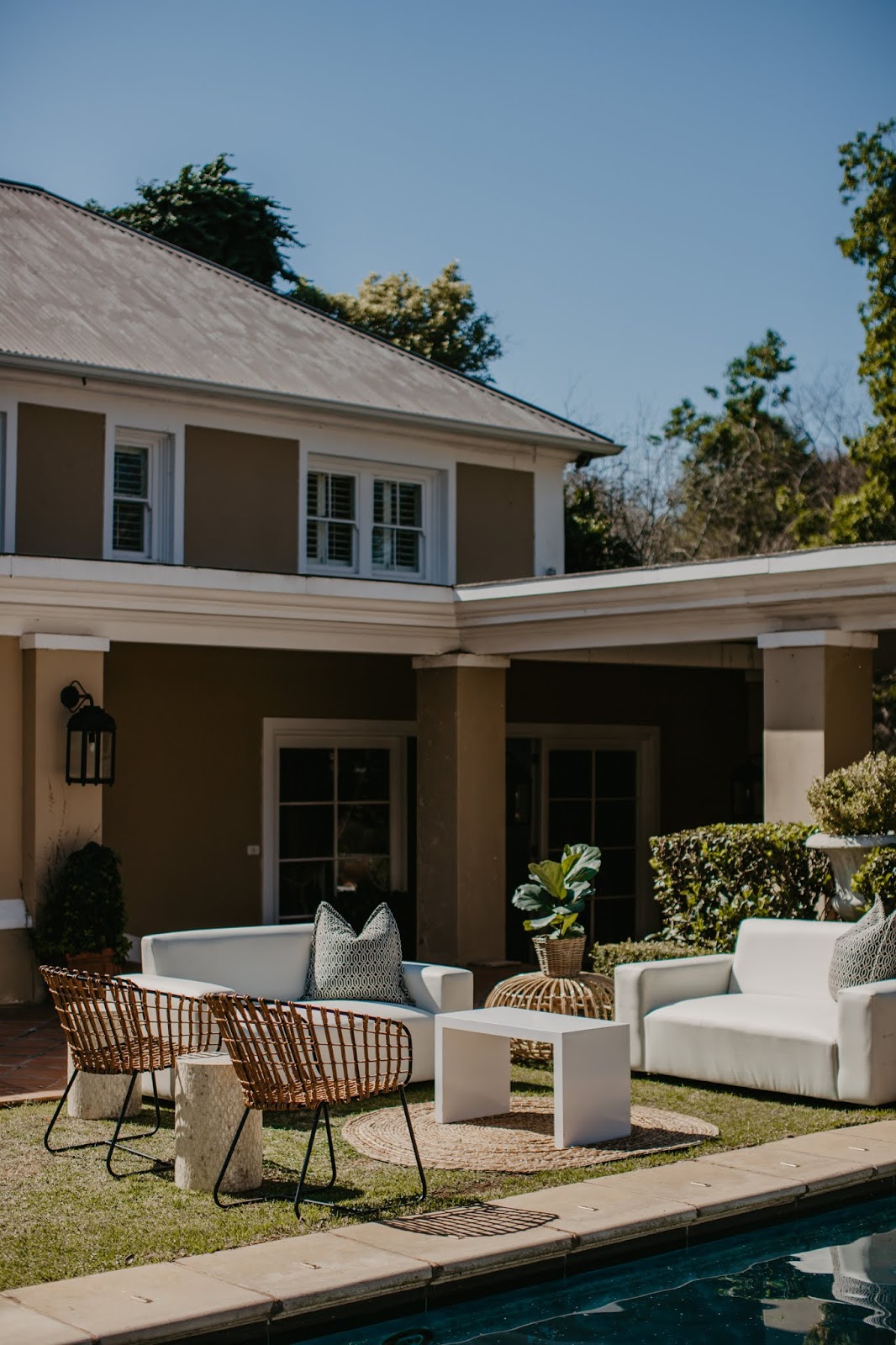 Extra Touches
I think every bride wants to have that extra 'special touch' at her wedding and there are so many ways to make this happen. For me, scent has always been incredibly important. It's something I always notice and remember.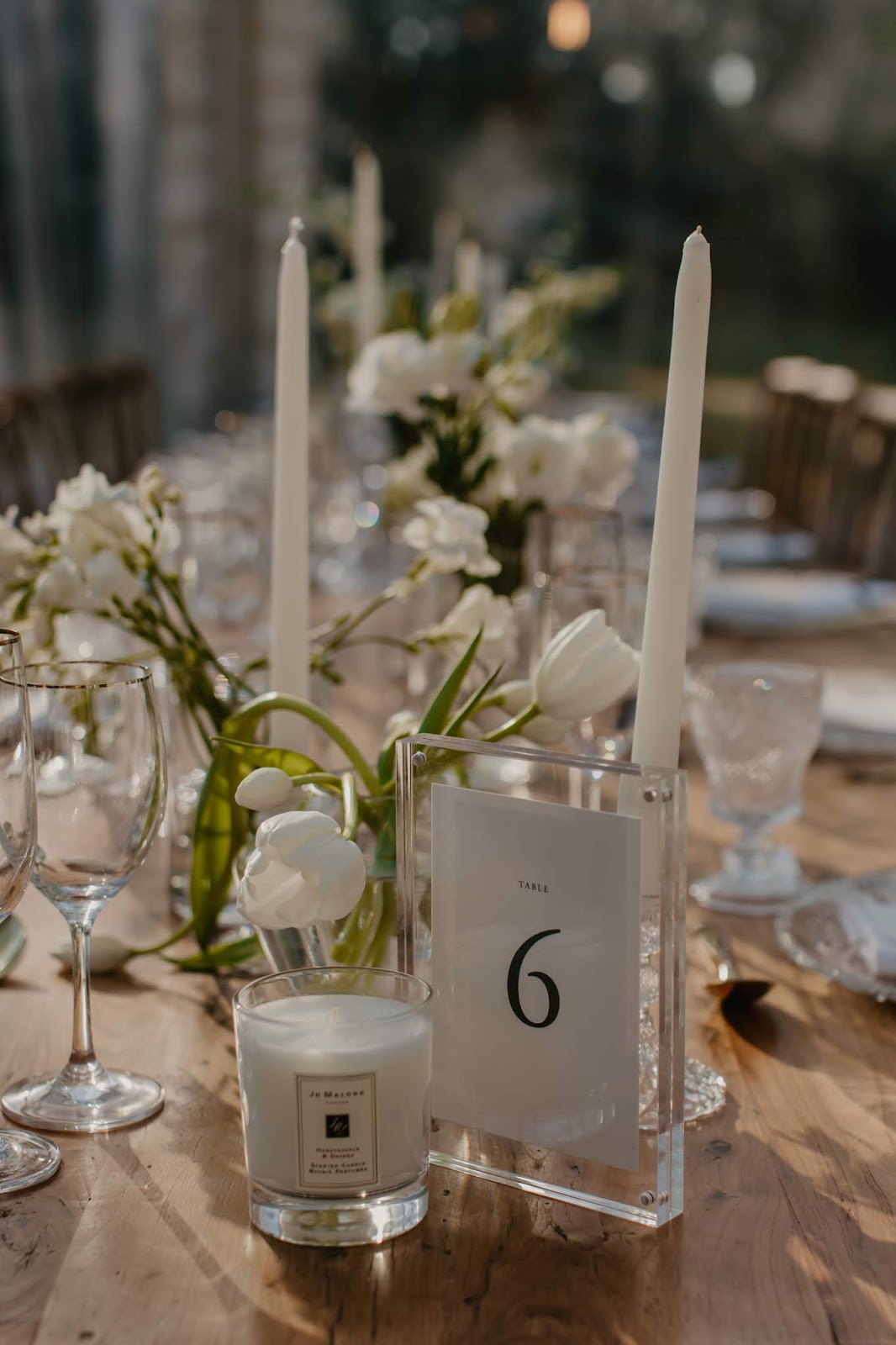 Jo Malone was the brand I decided to go for on the day. I set out by visiting their store and deciding which scent combo's felt best suited to the vibe of the day and selected a bunch of their candles. We had varying sizes and used these all down the tables, on the bar area and in all the bathrooms. So many guests commented on the beautiful scents and it really did make a statement as you walked into the marquee. I have had a few guests say that they walk into a Jo Malone store now and it takes them back to the wedding – it was literally the cherry on the top and an extravagance that I am SO happy we went for.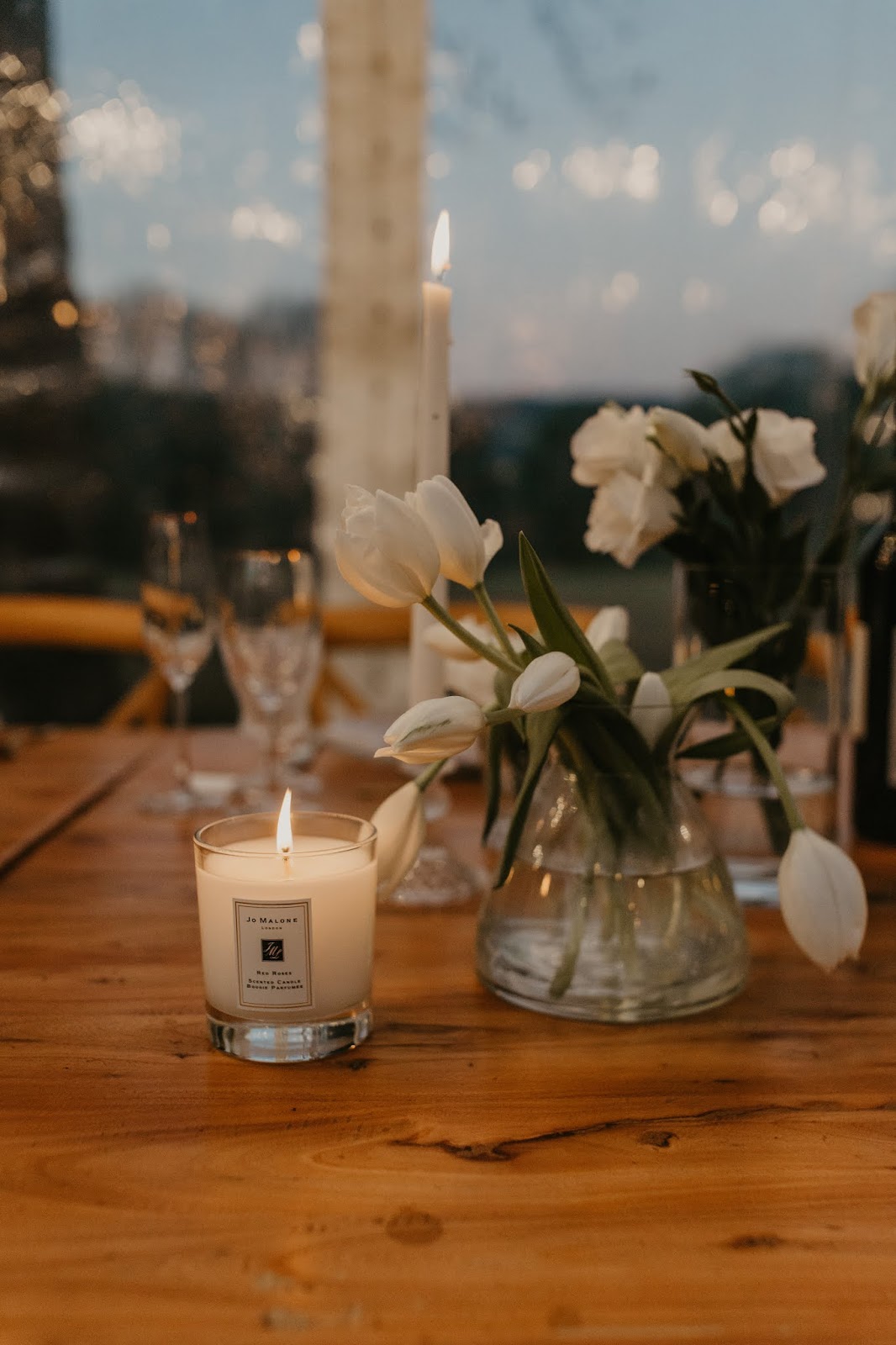 Jo Malone are known for their scent layering, so the below scents are what I went for and they all combined perfectly: Honeysuckle and Davana English Pear and Freesia Red Roses Fig and Cassis Pine and Eucalyptus
FOOD
Food was one of those parts of our wedding that was really important to us. Marc and I both love our food a lot (as do most of our friends). We wanted this to be something different and something that resembled the type of foods we love to eat and cook at home.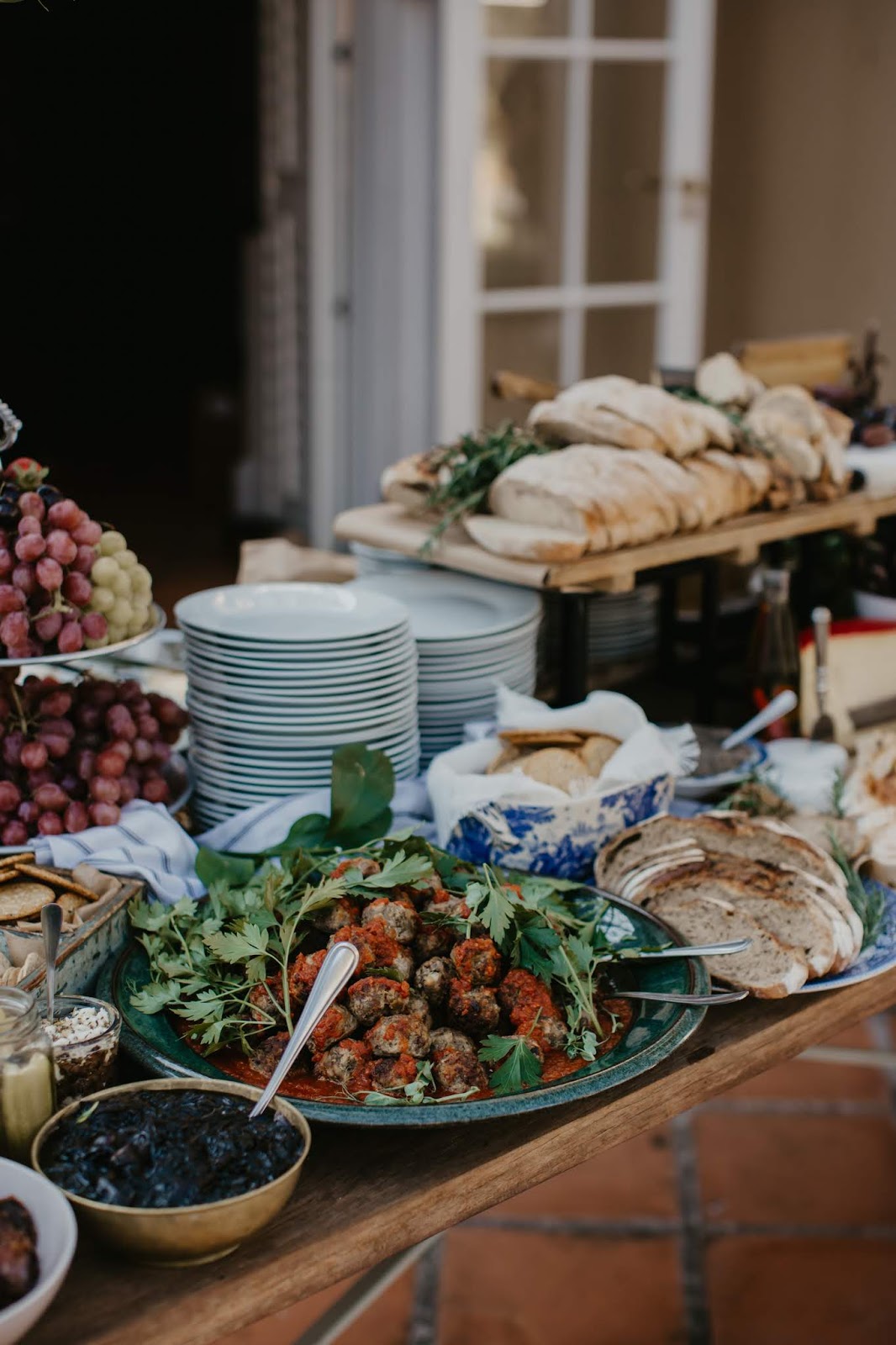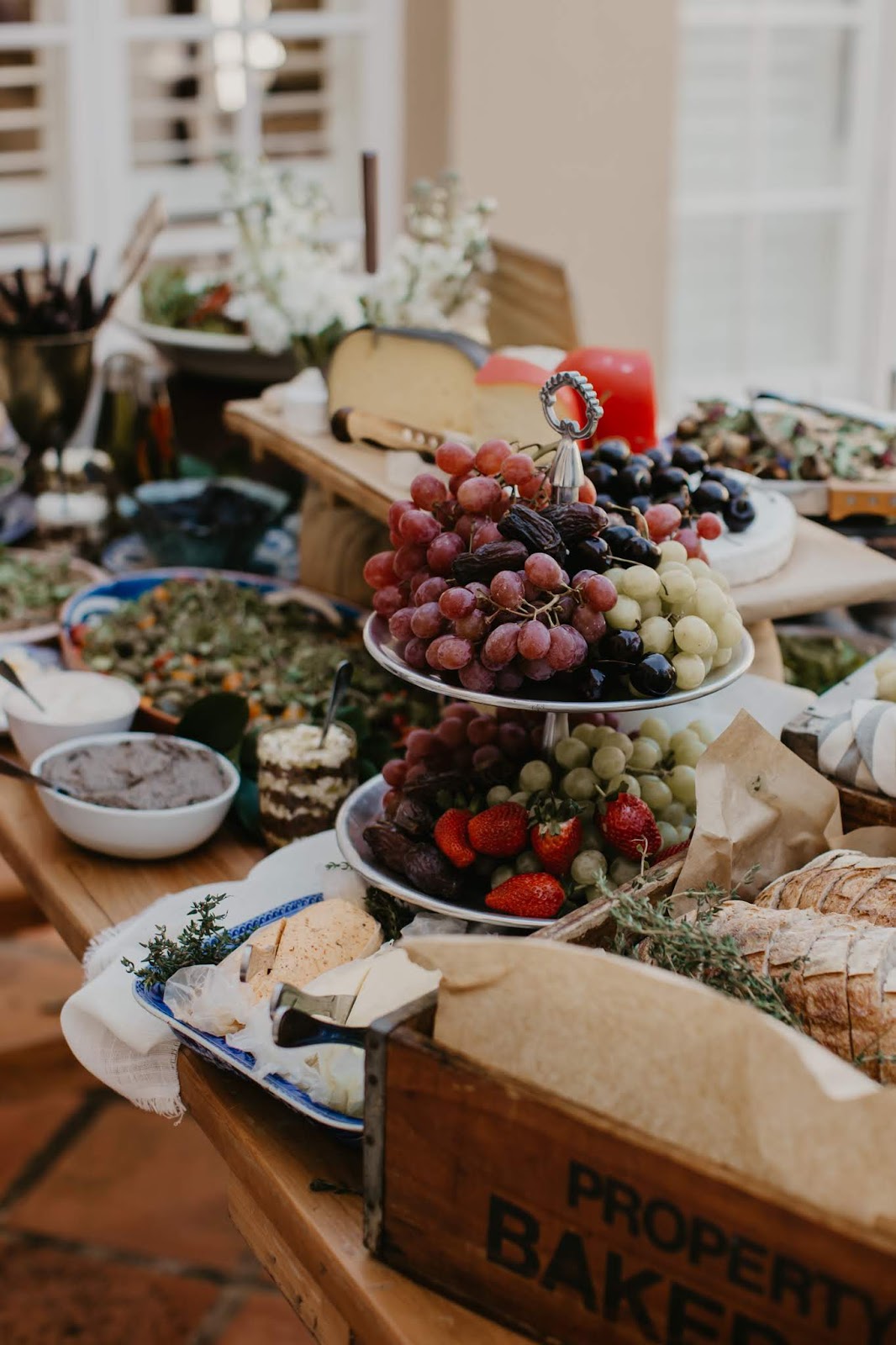 It was actually quite interesting when it came to a catering supplier as I knew who I wanted from day one. I didn't even bother exploring any other options. The Delish Sisters were an obvious for me. These sisters actually went to school with me and became well-known for their amazing restaurant on the North Coast. They had recently decided to close shop and move their focus to event catering, so I was super-excited when I heard this news (again, thanks to Instagram). The Delish Sisters are known for their famous Harvest Tables, so we did this for the canape period. Every single guest RAVED about this. We mainly opted for vegetarian options with things such as Oregano and ricotta meatballs with a homemade tomato sauce, Charred aubergine rolls filled with sundried tomato cream cheese topped with rocket, pomegranates & toasted almonds and Vietnamese rice paper wraps with julienned veg, pickled ginger and Asian dipping sauce. That is just to name (very) few of the wide-array of things on this beautifully styled table. It was also loaded with really unique dips, cheeses, home-made breads and infused oils.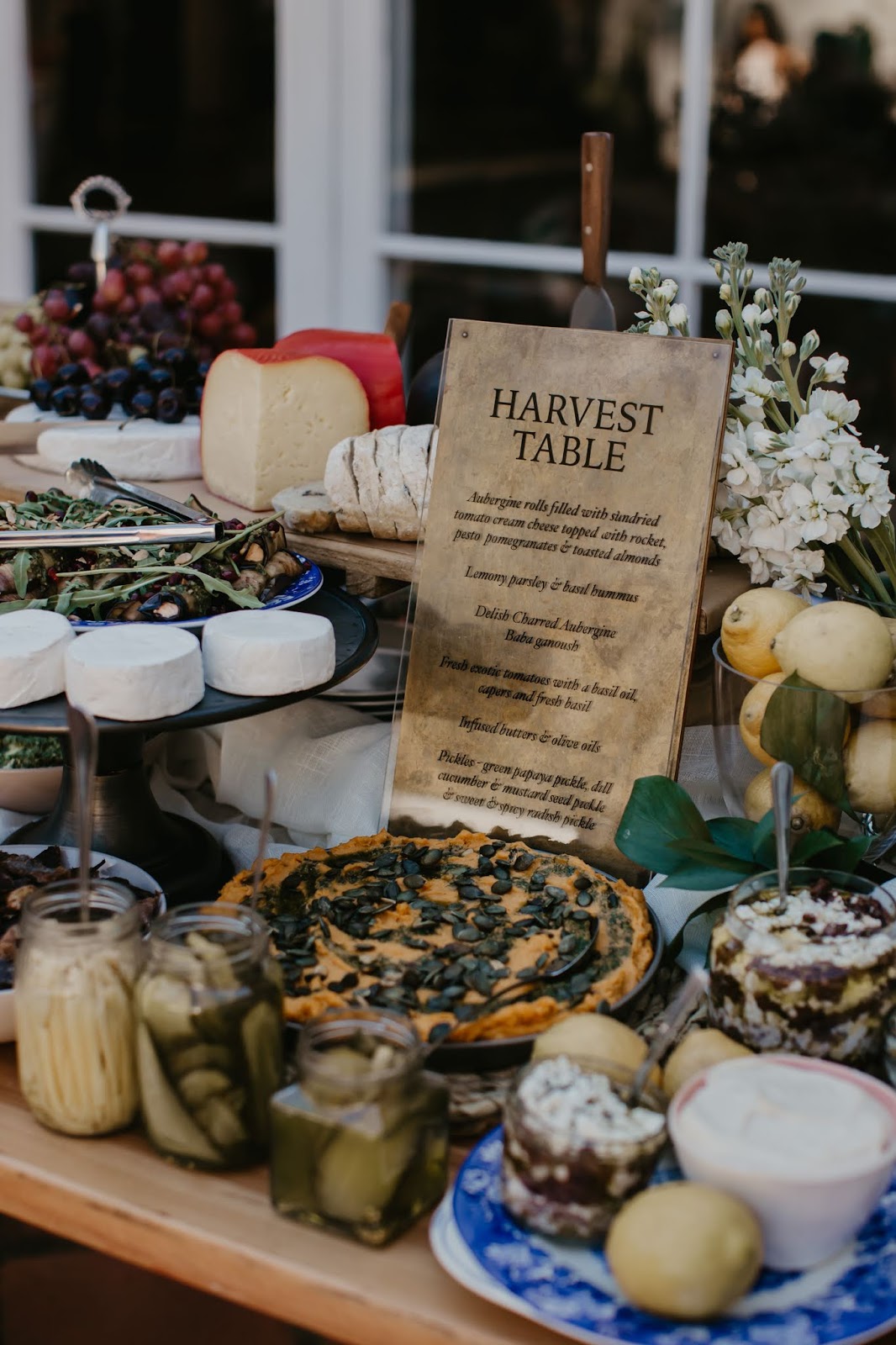 For our main menu, I wanted to keep it as fuss-free as possible as we did a pop-up kitchen (given the fact that we had a wedding where we had to bring everything in). Starter was the most delish Tomato & Red Pepper soup, basil oil & fresh chilli topped with a crisp bruschetta. Our main was one of Marc and my favourite types of dishes (and felt true to my KZN roots); fragrant chicken curry with fresh coconut sambal, turmeric & onion rice, fresh coriander and toasted cashew nuts served with garlic naan breads, chutney and a cumin raita. We opted for no sit-down dessert (as knew our guests would want to be on the dance floor) so did cheese boards, Pasteis De Nata's (my fave) and our delicious wedding cake (more on that below).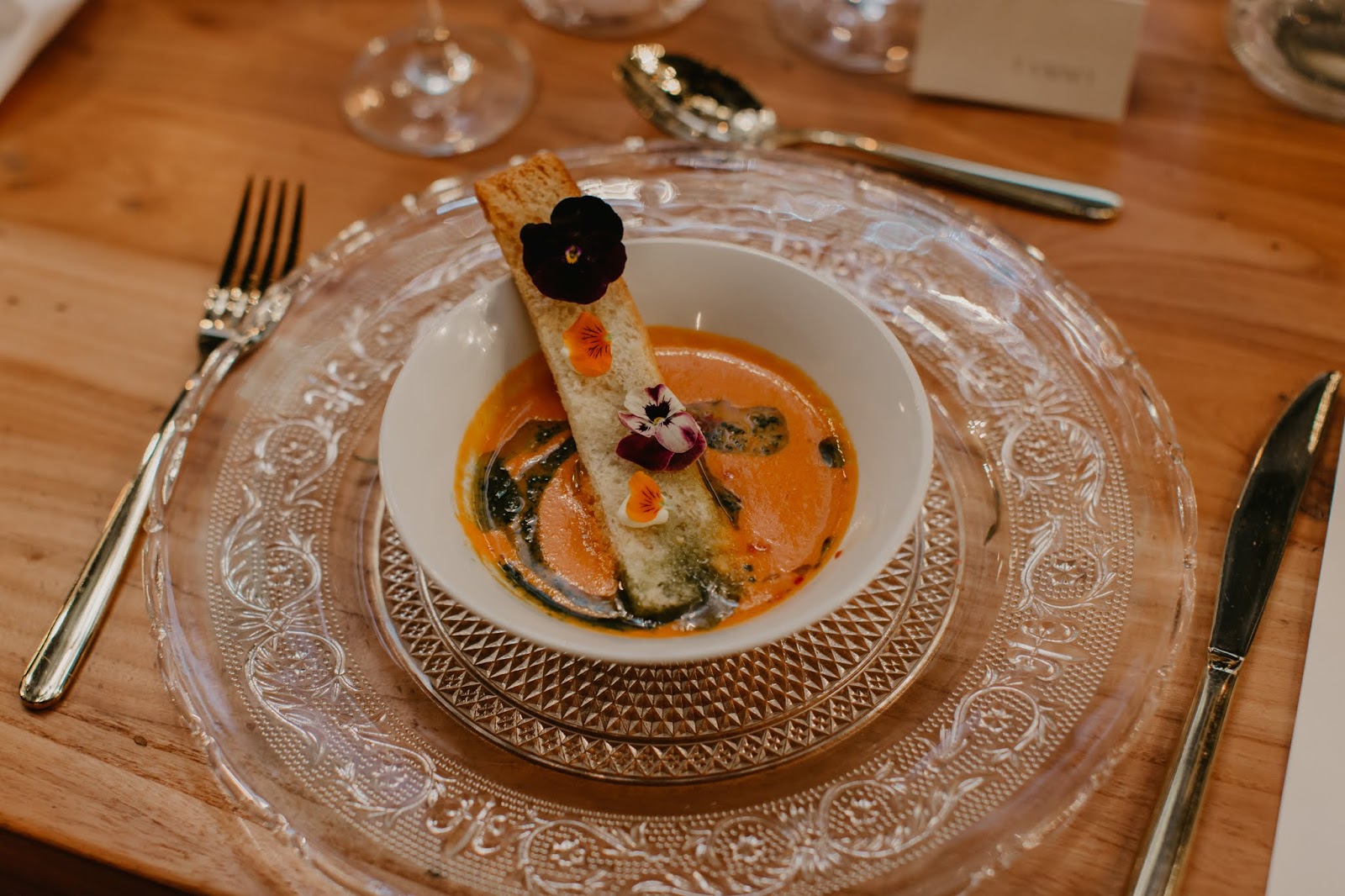 Side note: the Delish Sisters have recently launched their very own cookbook. It's unreal – see here.
OUR CAKE
We had such fun deciding on a cake and used Bron (email address here) who is the best in the biz in Durban. Her cake flavours were the deciding factor for me and, even though I knew what flavour I was going to go for, we did the tasting and tasted flavours such as pistachio, rose and white chocolate, passionfruit and basil and roasted white choc, toasted coconut cake (to name a few).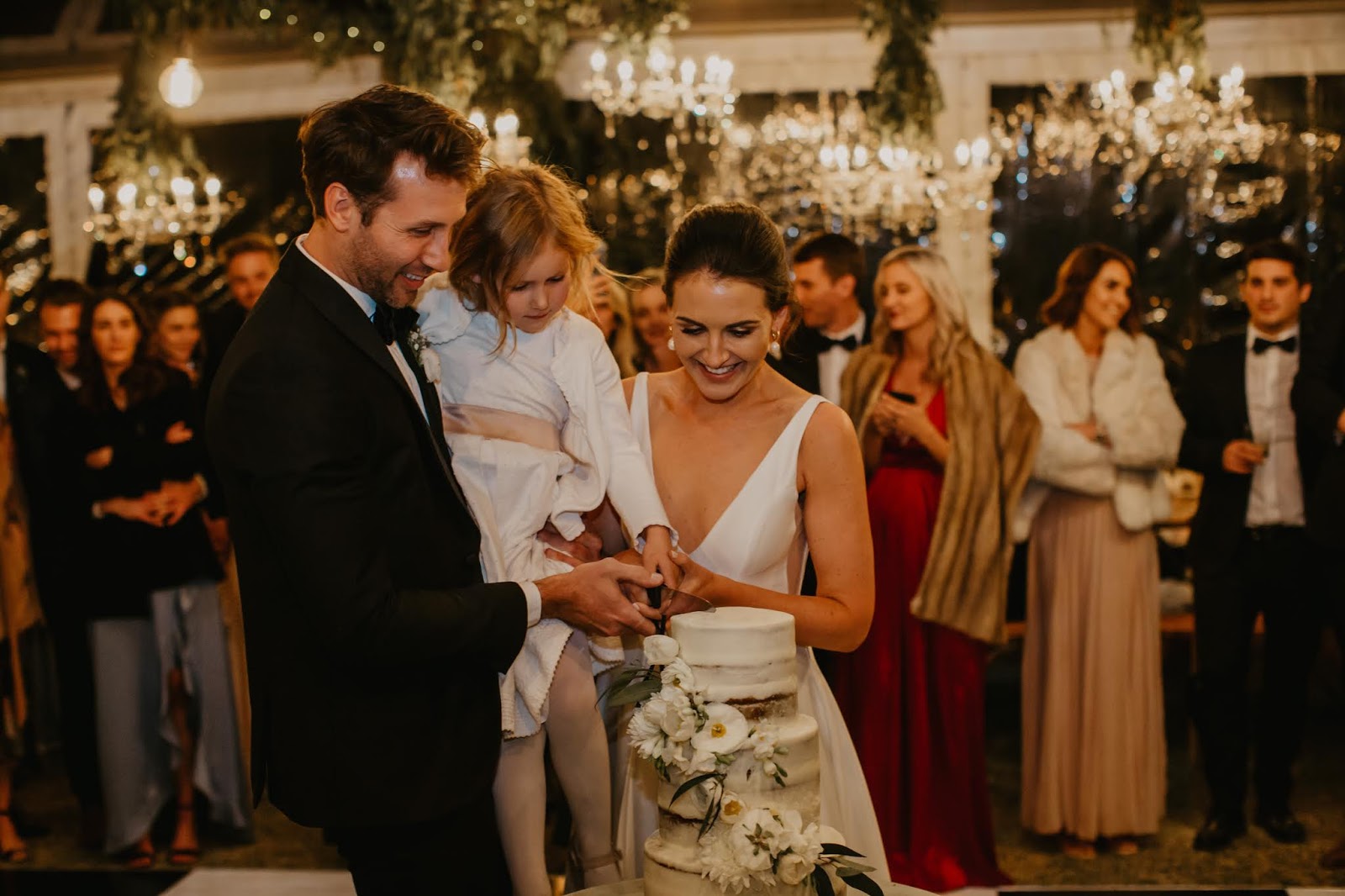 My niece insisted on being in every photo haha
We ended up going with her Carrot Cake with Condensed Milk (absolute heaven) and I wanted the cake to be true to the theme – simple, clean and elegant. I was so chuffed with how this turned out. Have you ever…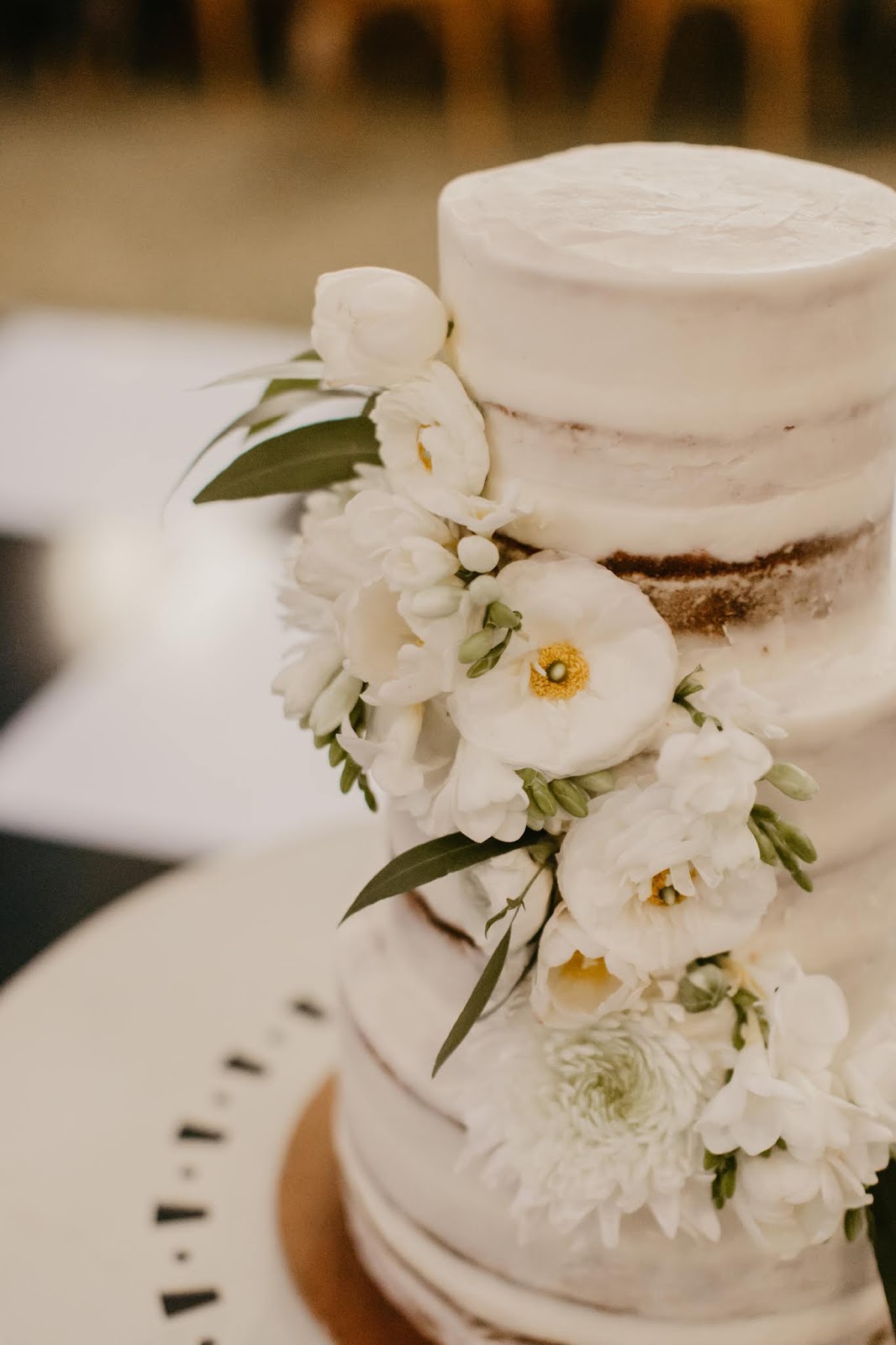 All photos by Vanilla Photography
https://kissblushandtell.co.za/wp-content/uploads/2019/10/20190824BridalShoot-134.jpg
1600
1066
Victoria
/wp-content/uploads/2020/03/logo.png
Victoria
2019-10-24 06:51:00
2020-06-24 15:09:11
Our Wedding: Theme, decor, flowers, food & extra touches