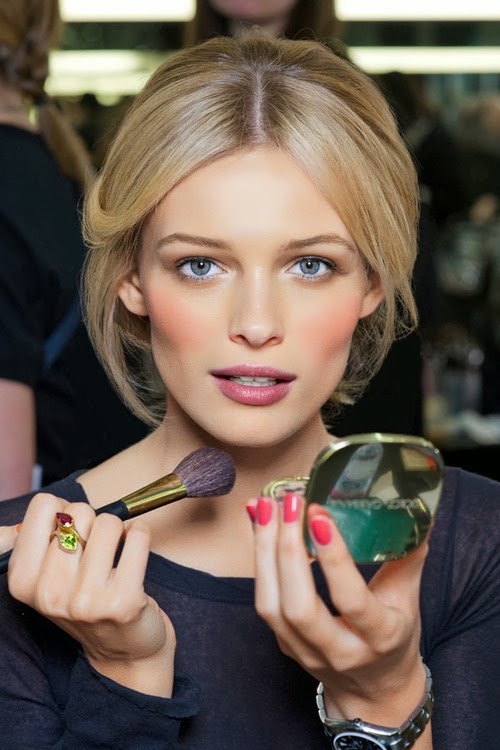 I saw this post a while ago on Tanya Burr's beauty blog and reminded myself that I have been meaning to write this post for a long time now. I get asked so often "why beauty?", so here is my little story on why I landed up here and why I have a bathroom bursting at the seams with beauty product after beauty product.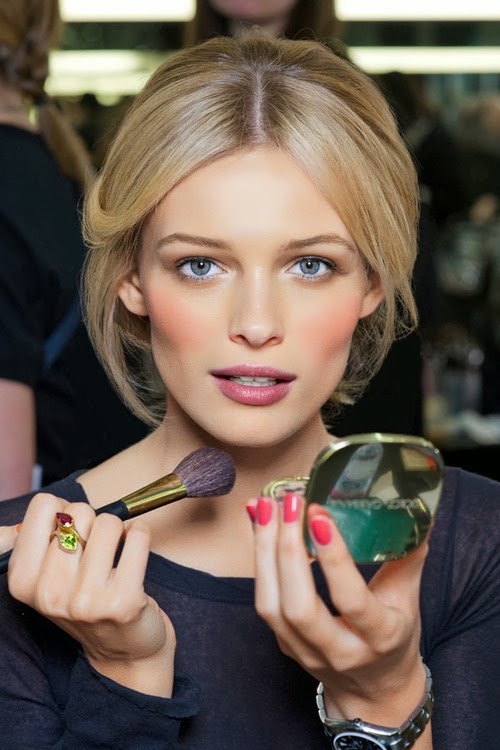 I actually first started loving beauty products from about the age of 11 – when I say beauty products I'm talking 'smelly's' like creams, bubble baths and bath salts – I thought they were the best thing since sliced bread and soon started collecting anything and everything that could be applied to your skin and would make you smell nice. By the start of high school I had every.single.fragrance of The Body Shop butters and scrubs – all my pocket money went to this sort of thing.
My Mum was never the cosmetic obsessed type at all, but a good friend of hers was in every way possible. It was this friend that gave me my first ever make up stash – she was doing a clean out of her collection and that was when I got my first MAC Russian Red. I obviously didn't have a clue how to wear make-up and had no intention of doing that but my stash was my pride and joy, I saved up all my money to buy this huge Rimmel suitcase so I looked like a make-up artist, it came everywhere with me! My favourite hobby was doing my friends make up – I cringe to think what the result was!
Throughout high school I continued collecting and being interested in products and dish out all sorts of beauty tips and info after reading any beauty article I could get my hands on. I even remember giving my matrics I (when I was in std 6) a hand-drawn demo on a mirror with white board markers on how a pimple develops and how to treat them (cringe, again). I also, at this stage, probably made the biggest beauty faux pas possible (as one does in their teens) – think orange, streaky self-tan, mis-matched foundation and pin-straight hair (urgh). Anyway, this all lead me to deciding to go to Isa Carstens in Stellenbosch where I studied Health & Skincare for two years. I loved all the knowledge I got from studying this course and it allowed me to work with some of the most luxurious brands whilst living in London at a company that is still one of my all-time favourites, Space NK. I learnt so much and, at this stage, was completely product obsessed; working with brands like Eve Lom, Diptyque, Kiehls, REN, Aesop, NARS to name a few – I loved understanding all the ingredients, testing, testing and testing products and learning about all the different brands' view on skincare.
I did, however, end up studying again when I returned to SA (in a completely different direction) as I never intended on being a beautician, as such, but I wanted the background knowledge and to this day it has proved invaluable (in both my blog and my work at Woolworths). So that is my little story on how I ended up having a beauty blog and why I literally cannot get enough of beauty products. It's also why all your e-mails, tweets and messages mean so much, so thank you, thank you, thank you!
Image source
https://kissblushandtell.co.za/wp-content/uploads/2014/03/abbe34573deb66762da45d7816715d94.jpg
750
500
Victoria
/wp-content/uploads/2020/03/logo.png
Victoria
2014-03-07 12:30:00
2020-06-27 20:06:08
My story: becoming a beauty blogger