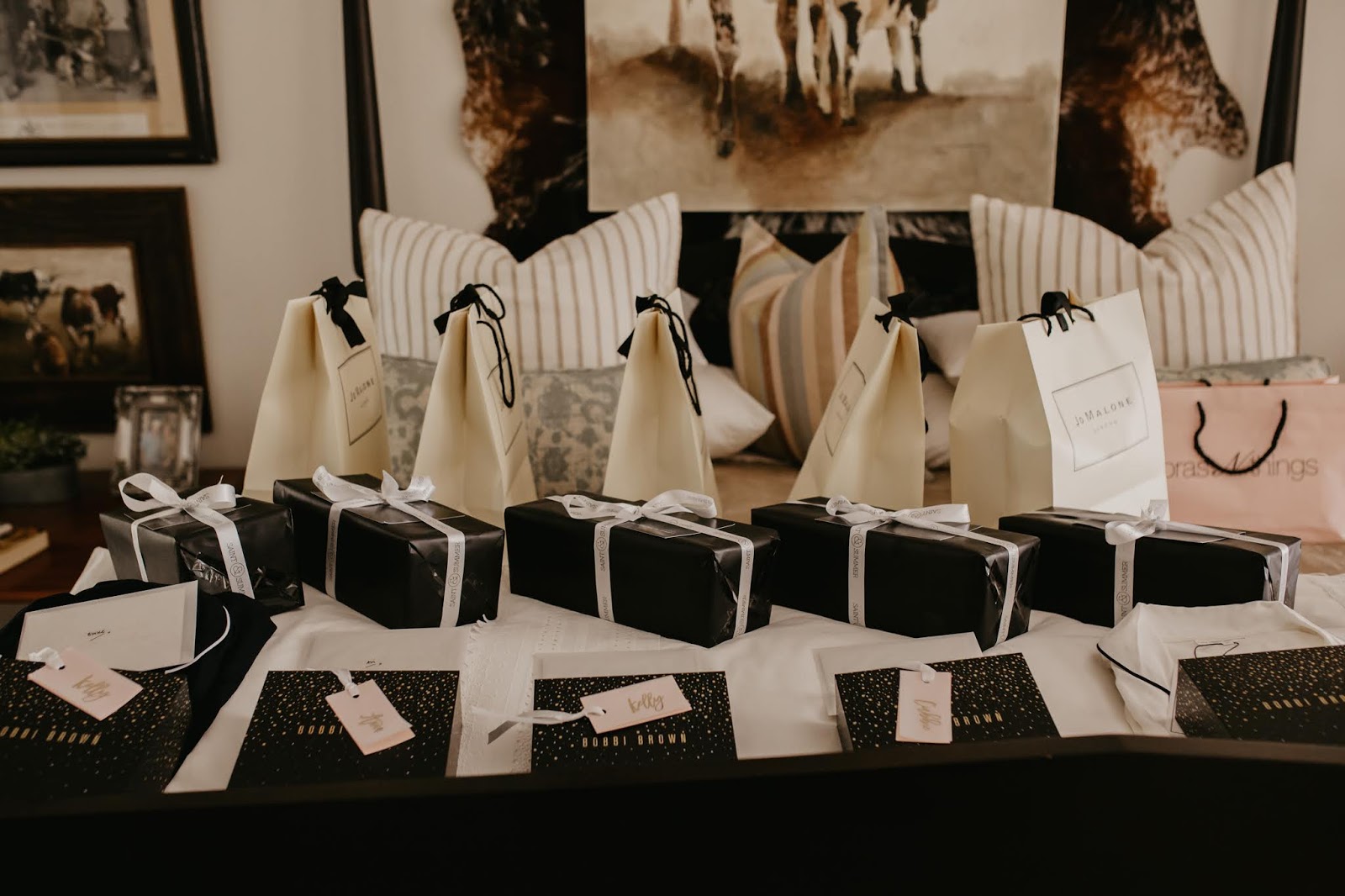 If you missed my other wedding posts then have a look:This one was about the planning process, this one was about decor, food and more andthis one was about my bridal beauty tips and make up. Today I am going to chat about the bridal party gifting and some ideas around this.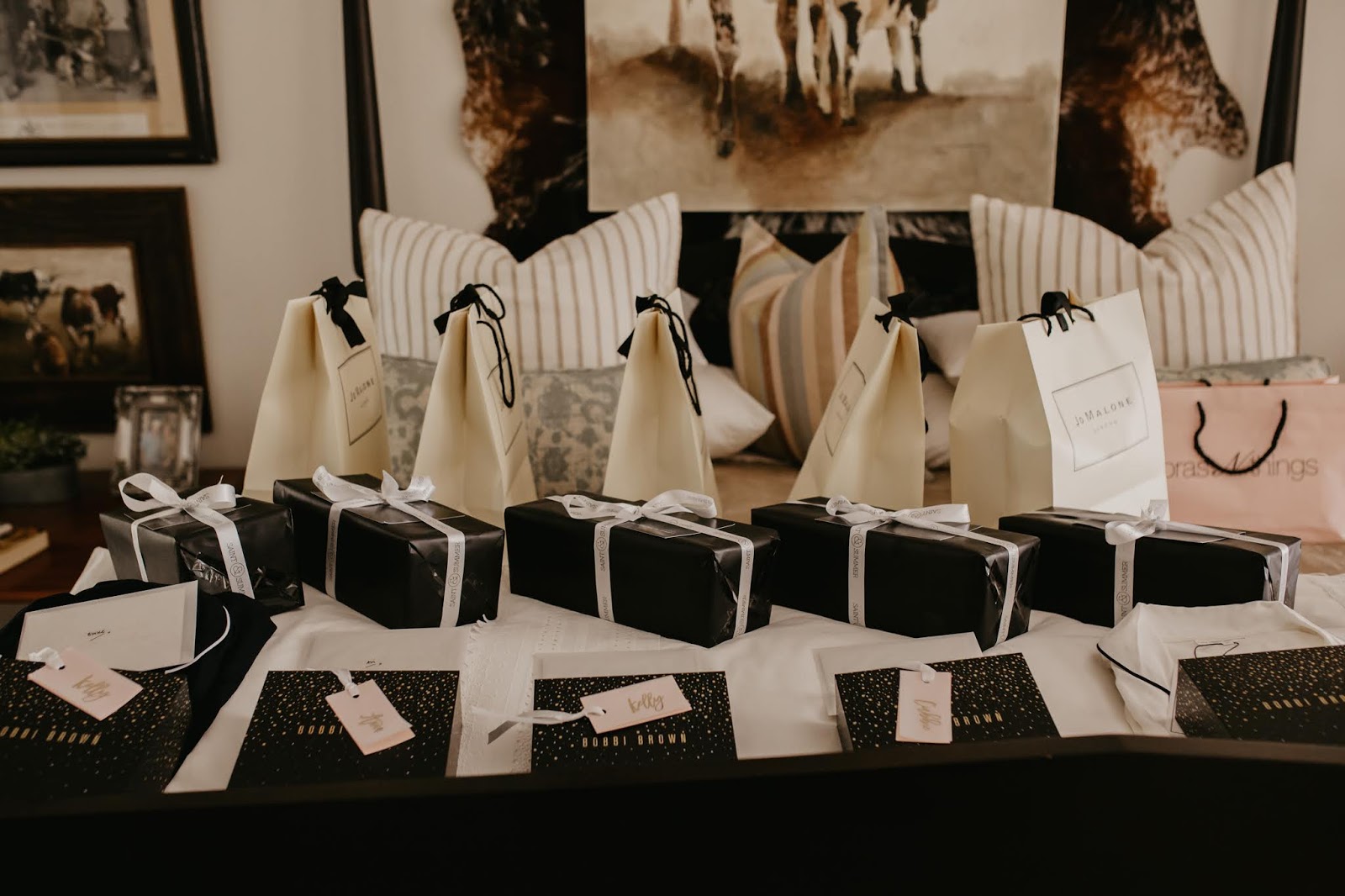 BRIDAL PARTY GIFTS
I absolutely loved this part of the wedding as it is the one day where you get to spoil the people who mean the most to you – your family and bridal party. I started hunting around for options pretty early on and found there was so much rubbish 'generic' wedding gifting which just wasn't me. I wanted to gift the girls with things that they would actually use (and not a pink mug that says 'Bride Tribe').
JO MALONE SCENTS
To tie in with the Jo Malone scent theme, I gifted each bridesmaid (and my Mum and Mother-in-law) a scent. I loved the process of going into Jo Malone and choosing a fragrance that I felt best suited each of their personalities. An added touch (which they all loved) was that each silver bottle cap was engraved with their initials. These were all beautifully wrapped in Jo Malone boxes and paper bags – literally the ultimate place for luxury gifting.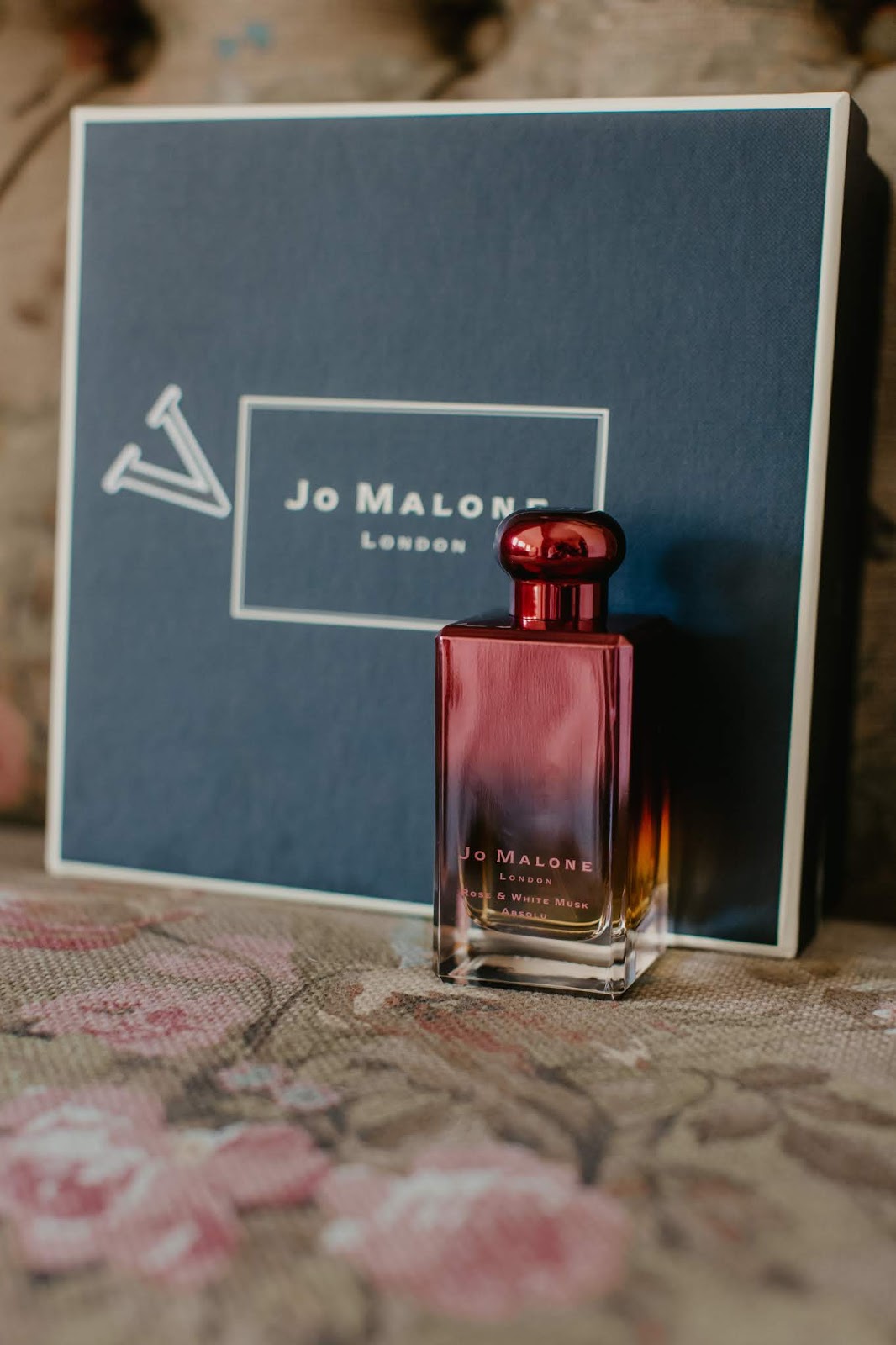 My sister did the same for her wedding and I still use that scent and am taken back to her day, so copied her with this one 🙂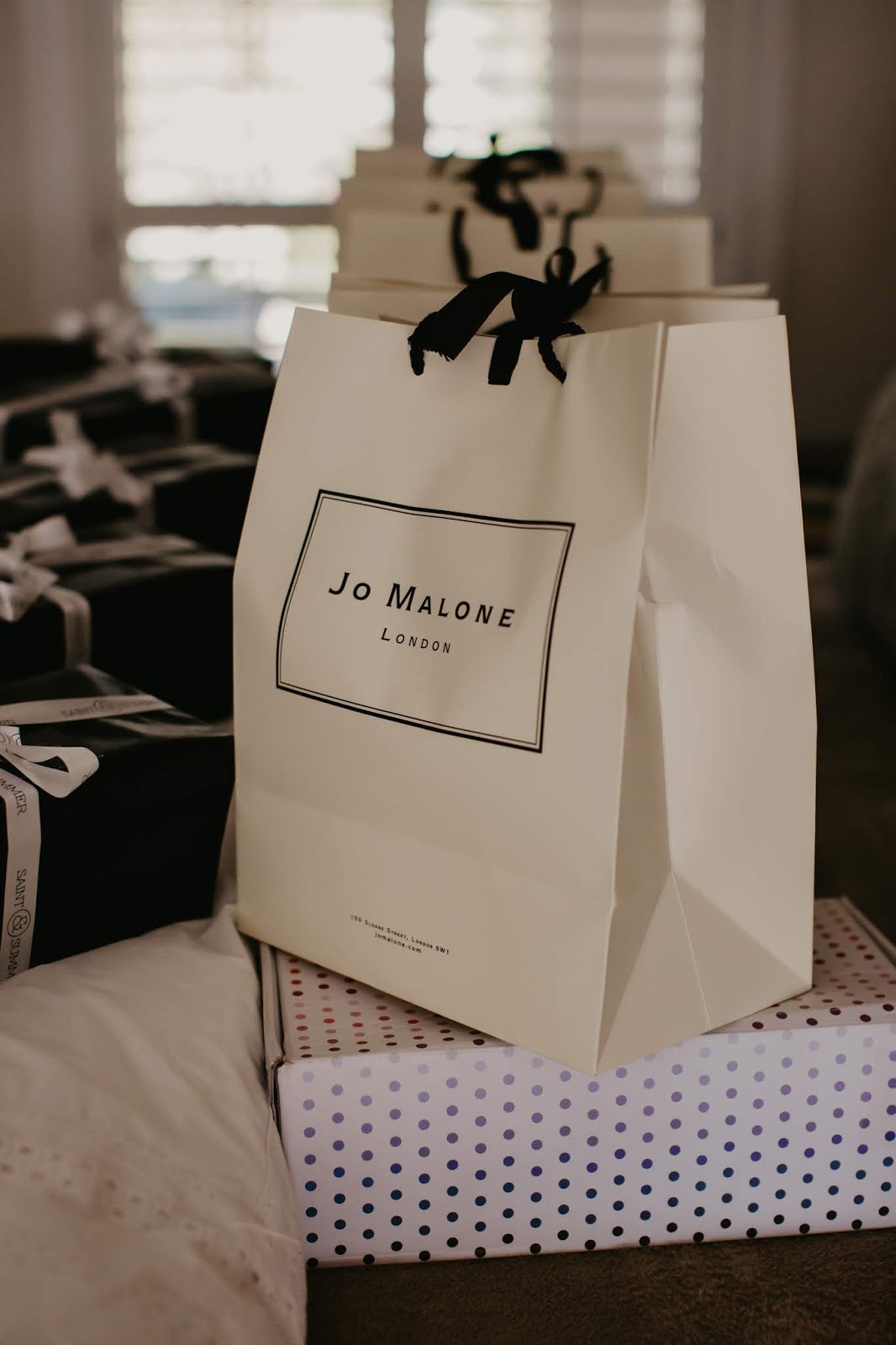 ANNA LOUISE SLEEPWEAR
We all wore a set of Anna-Louise pj's on the morning of the wedding. This was a no-brainer as my one bridesmaid is the owner and I have loved her stuff forever. Her bridal options are very personalised and the absolute best, in my opinion. We did navy long sets with white trims for each bridesmaid and Mum (and my flower girl got a kiddies version – adorable).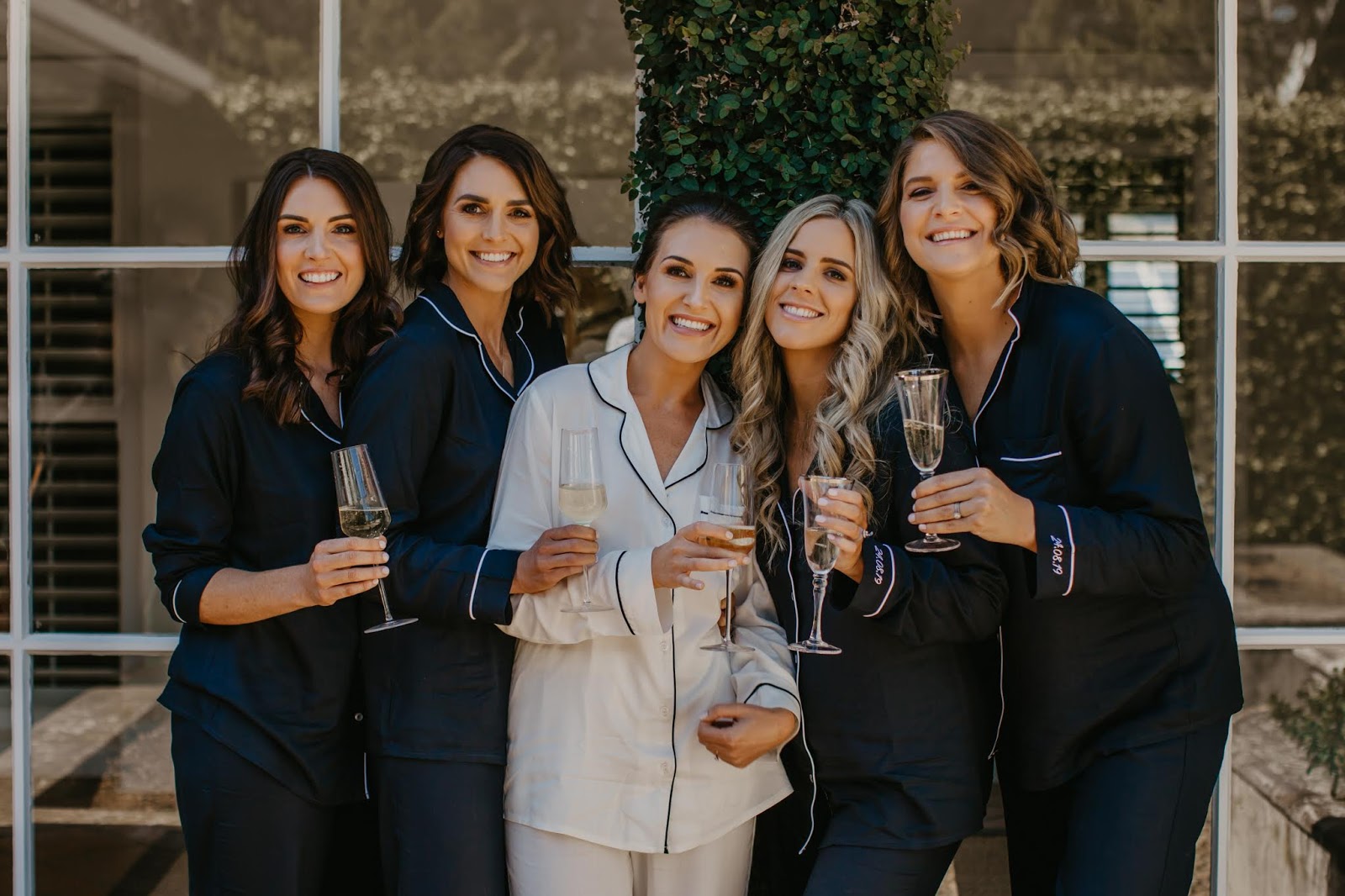 My set was all white with navy trims. All of them had our wedding date embroidered onto the sleeve. Wedding pj's really do make it all feel really special and luxurious, so am delighted we had these done for the morning – a piece I will always treasure.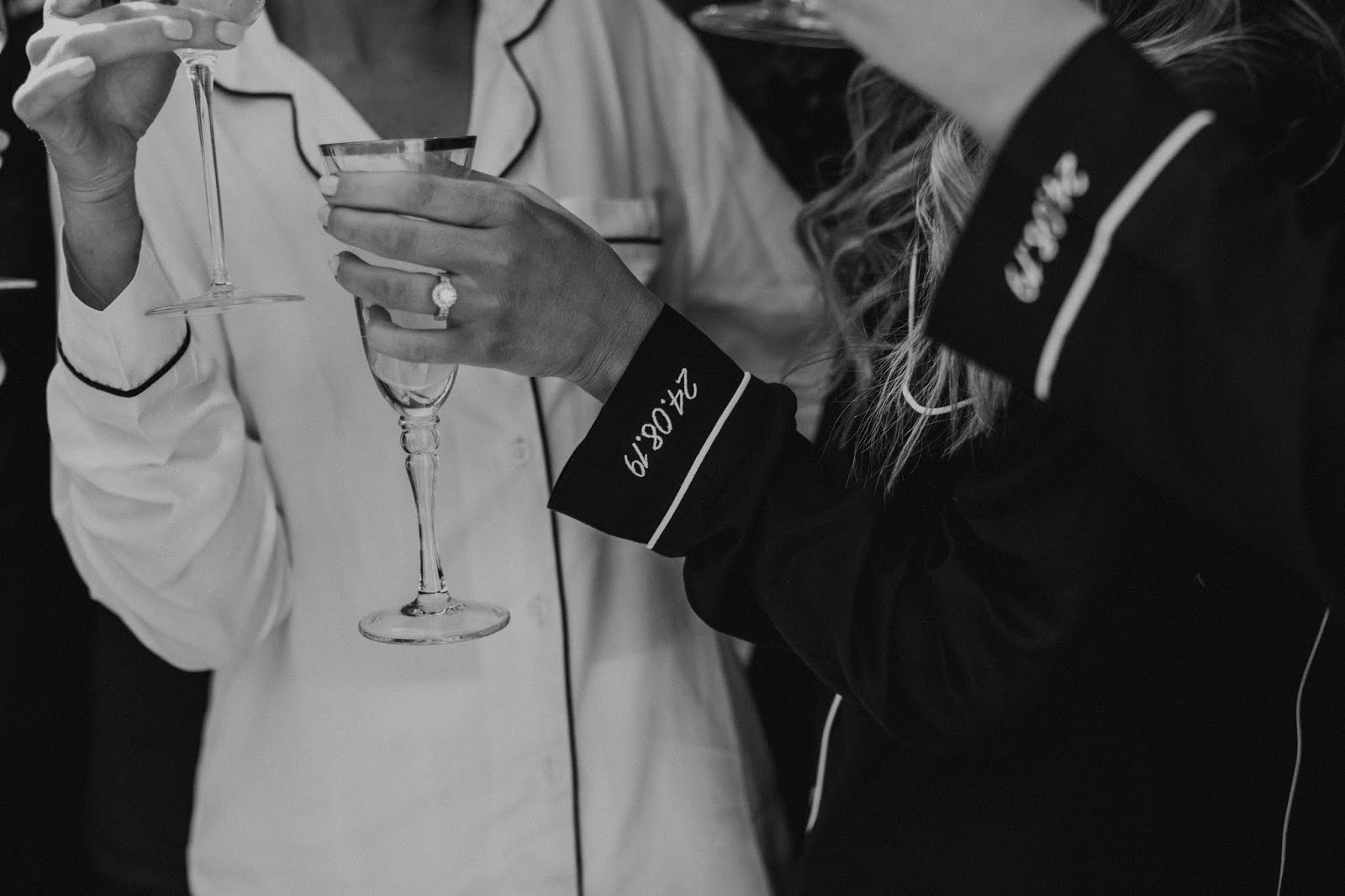 SUPERGA'S
As you know, I live in Superga's so gave each bridesmaid my favourite pair (and shade) which is the platform in Moonstone (a beautiful nude). I also gave my niece a kiddies pair, which were so cute! I honestly wear these about 6 out of 7 days a week, so knew the girls would love them as much as I do. Such a spoil.
BOBBI BROWN AND LA MER TREATS
Each bridesmaid (and my Mum) got a beautiful Bobbi box with two of my hand-picked favourite products – a Lip Crush lipgloss for them to wear on the day (I chose shade Litchi) and then a Pot Rouge (my favourite cream blush). They also got 4 La Mer sheet masks – we each used one of the morning before hair and make up. Such a treat!!!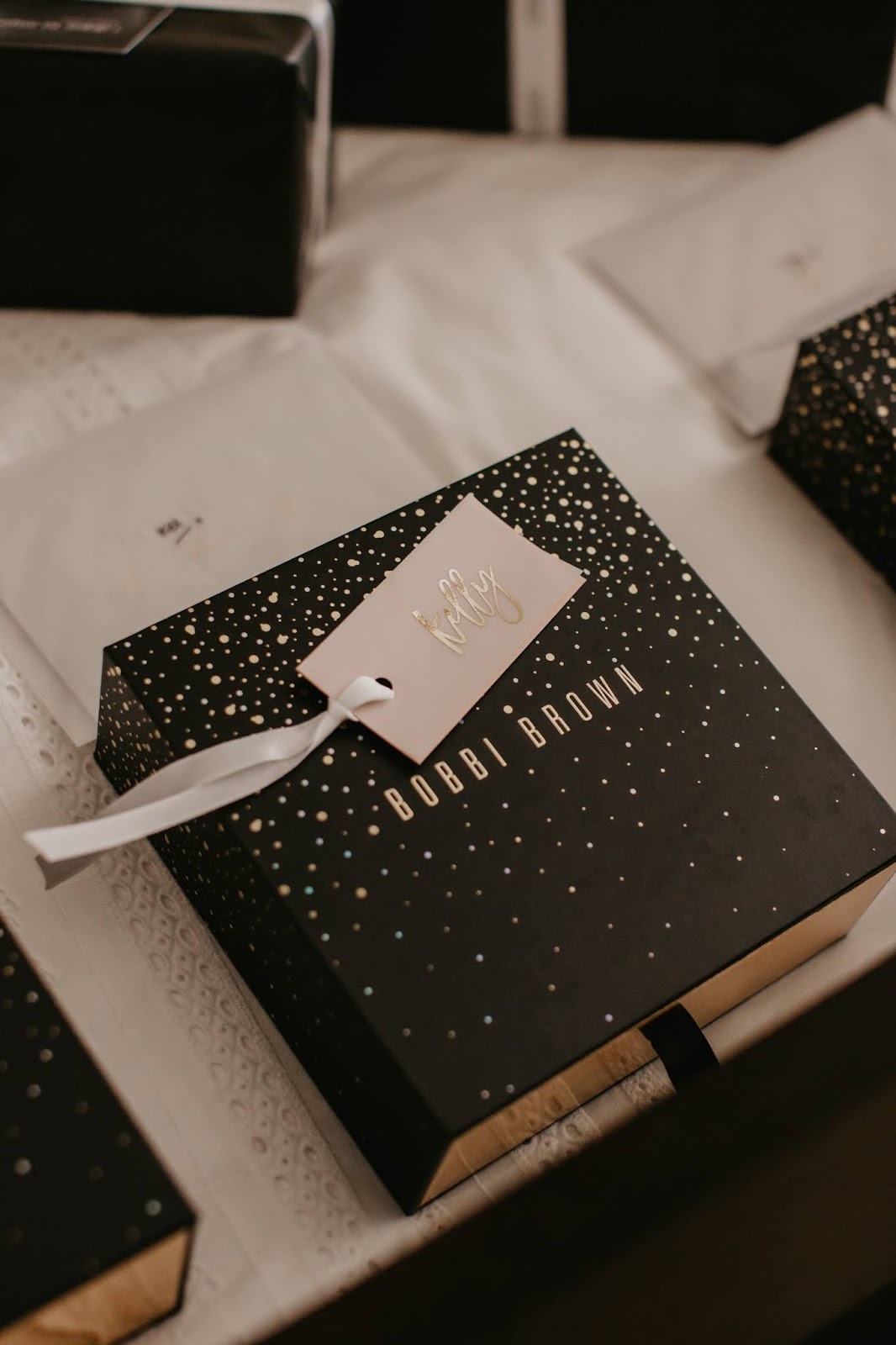 SAINT AND SUMMER JELLY SANDALS
These ended up being such a big hit! Each bridesmaid got a pair of jelly sandals in Nude from Saint and Summer for when their heels got uncomfortable.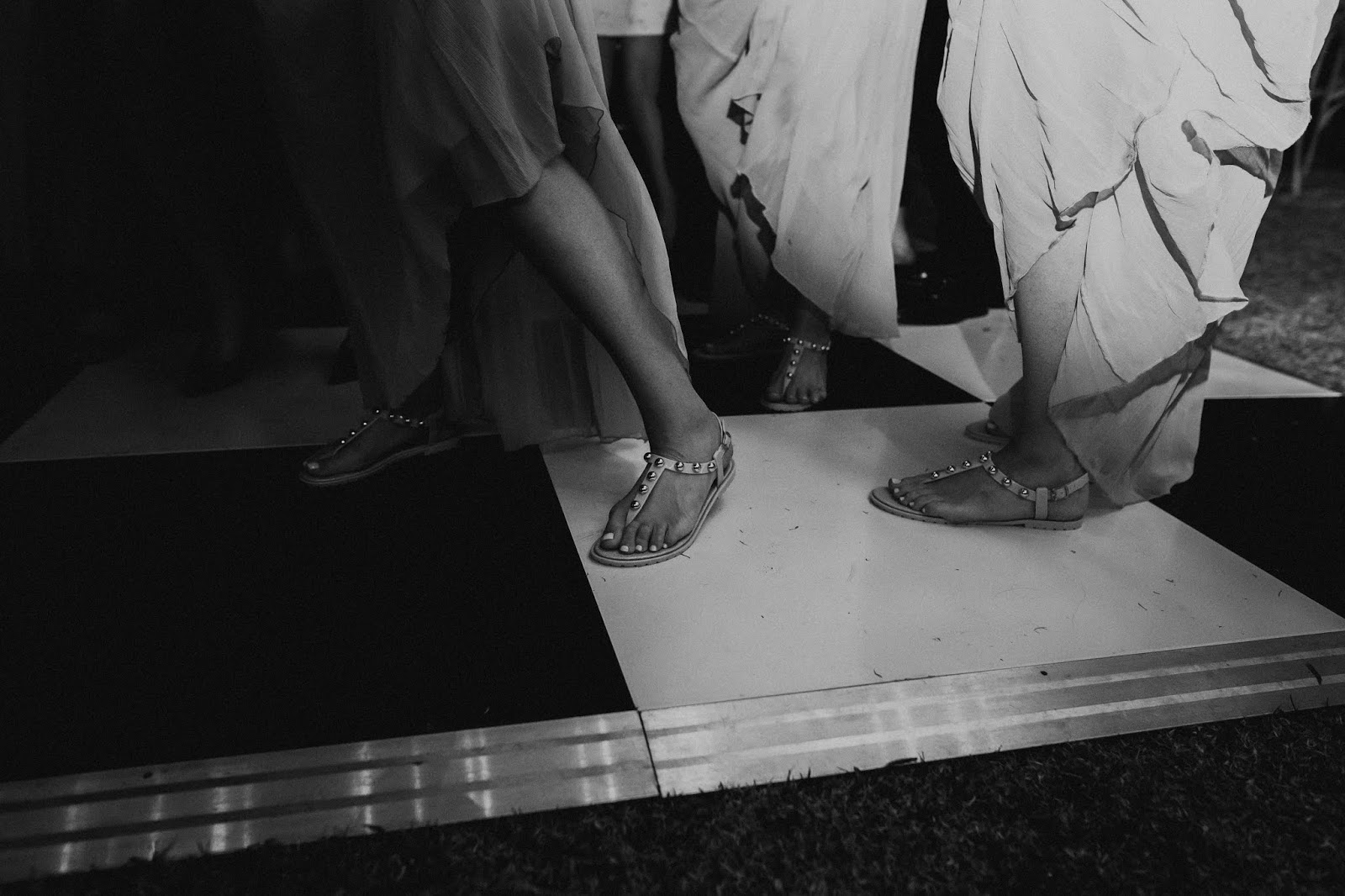 Every bridesmaid got into these straight after the ceremony and raved about how comfy they were. Honestly, so relieved we had these for their feet and they looked so elegant with their nude dresses. A great idea!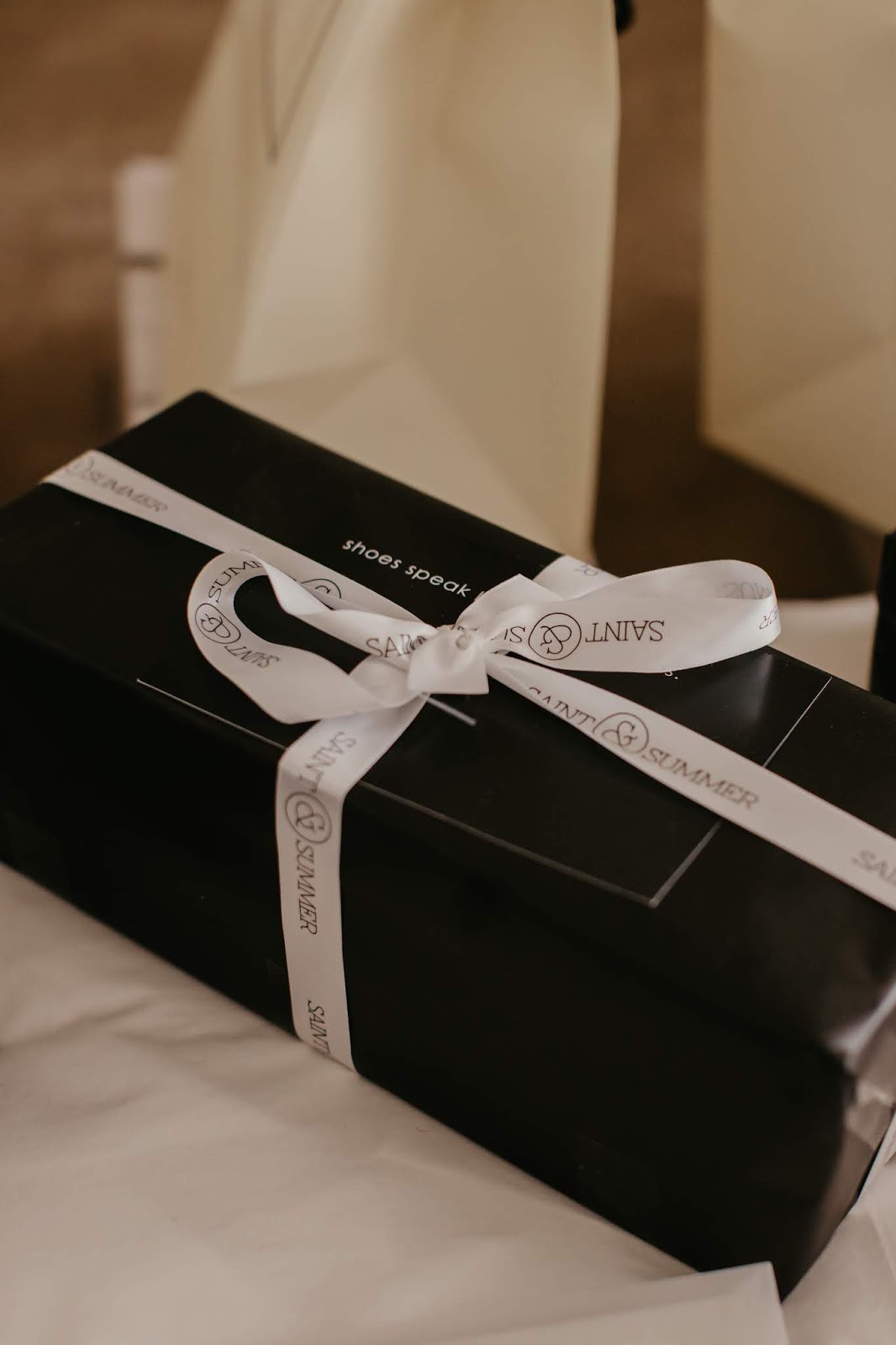 GROOMSMEN
Guys are slightly different when it comes to gifting and perhaps slightly less extravagant 🙂 Marc had 7 groomsmen and gifted them each with a suit (which were all bought at Woolworths – it was the David Jones slim fit black suit) and then a black bow-tie (again, these were David Jones and just their simple black bow tie).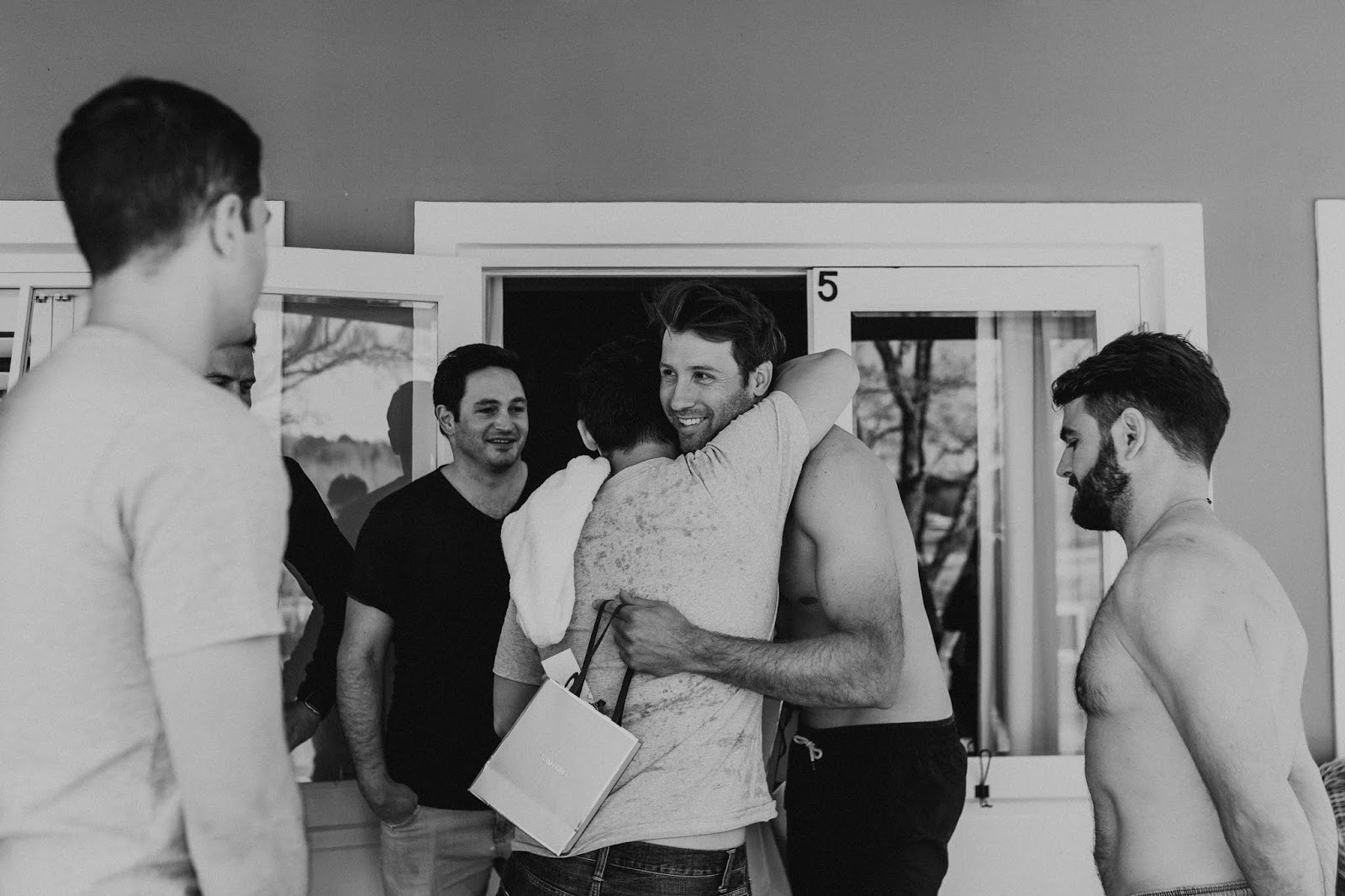 Along with their suits and bow ties, each groomsmen got a Tom Ford fragrance. Marc and I also took time to choose one that he would wear on the day and then a matching one for the guys. Marc wore Costa Azzura and each groomsman got Mandarino Di Amalfi.
STATIONERY
I love my stationery, as you know, so loved finding suitable cards for the big day. I wanted to say thank you to so many people and think a hand-written note is the best way! I scoured Etsy and ended up buying my cards there as well as custom-made stickers to seal each envelope that had "Happily Ever After" embossed into them. They were all very minimal and clean, to suit the wedding theme. I also got custom made tags with each bridesmaids name foiled onto them. I hung these onto the gold wire hangers (bought on Amazon). Tip – a friend gave me this tip, which may seem obvious, but write your cards ahead of time. I'm talking 2/3 weeks ahead. You do not want to be fussing over this in the week leading up to the wedding and you will be super-emotional then too. Get these out of the way early and take your time with each one 🙂
https://kissblushandtell.co.za/wp-content/uploads/2019/12/20190824Tori-1.jpg
1066
1600
Victoria
/wp-content/uploads/2020/03/logo.png
Victoria
2019-12-02 06:49:00
2020-06-24 15:08:49
Our Wedding: Bridal Party Gifting