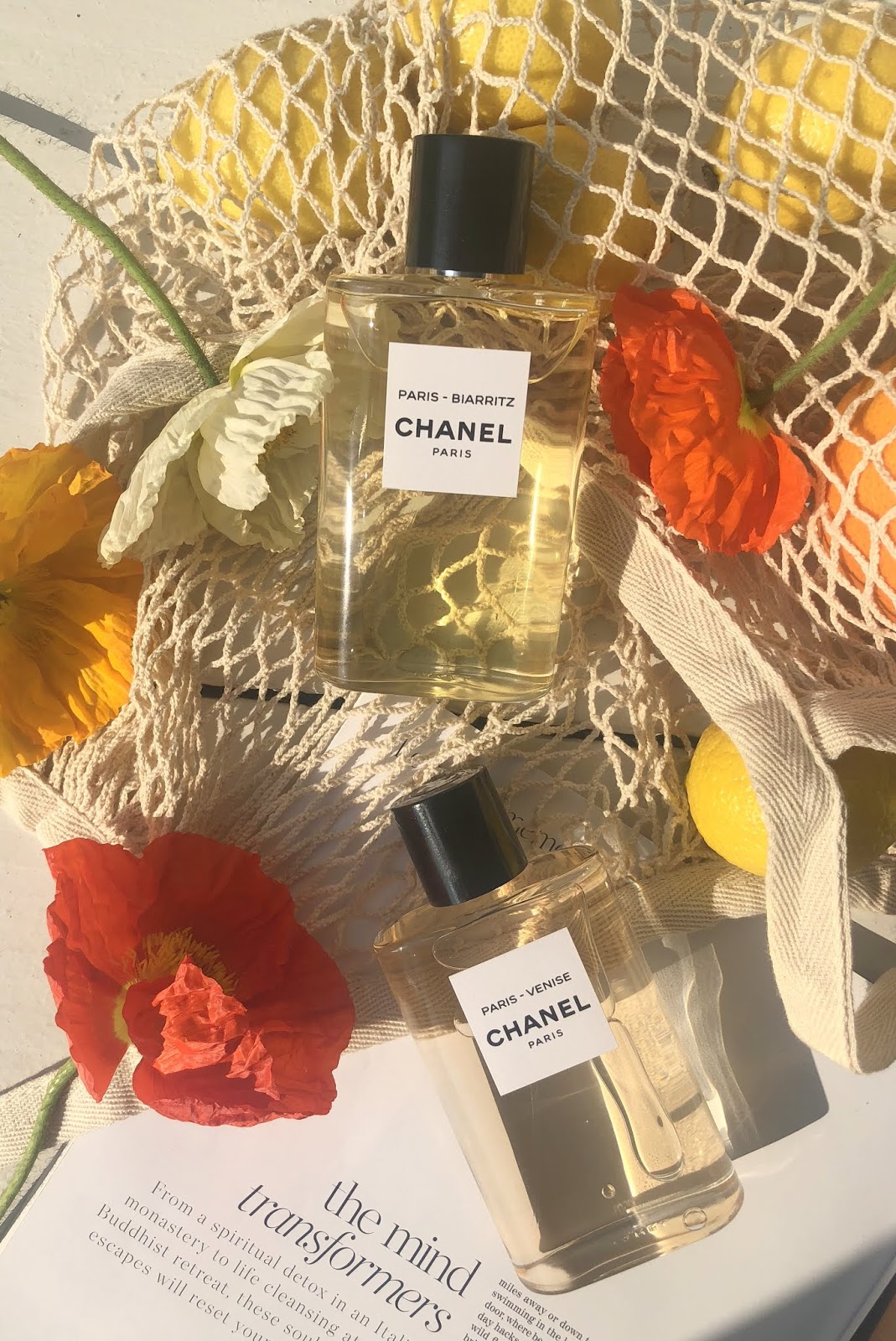 CHANEL have a new collection of fragrances and, as you know, there is little that excites me more than a CHANEL drop arriving on my desk. This latest collection is something different, named Les Eaux De CHANEL – inspired by three of Gabrielle Chanel's favourite places: Paris-Deauville, Paris-Biarritz and Paris-Venise.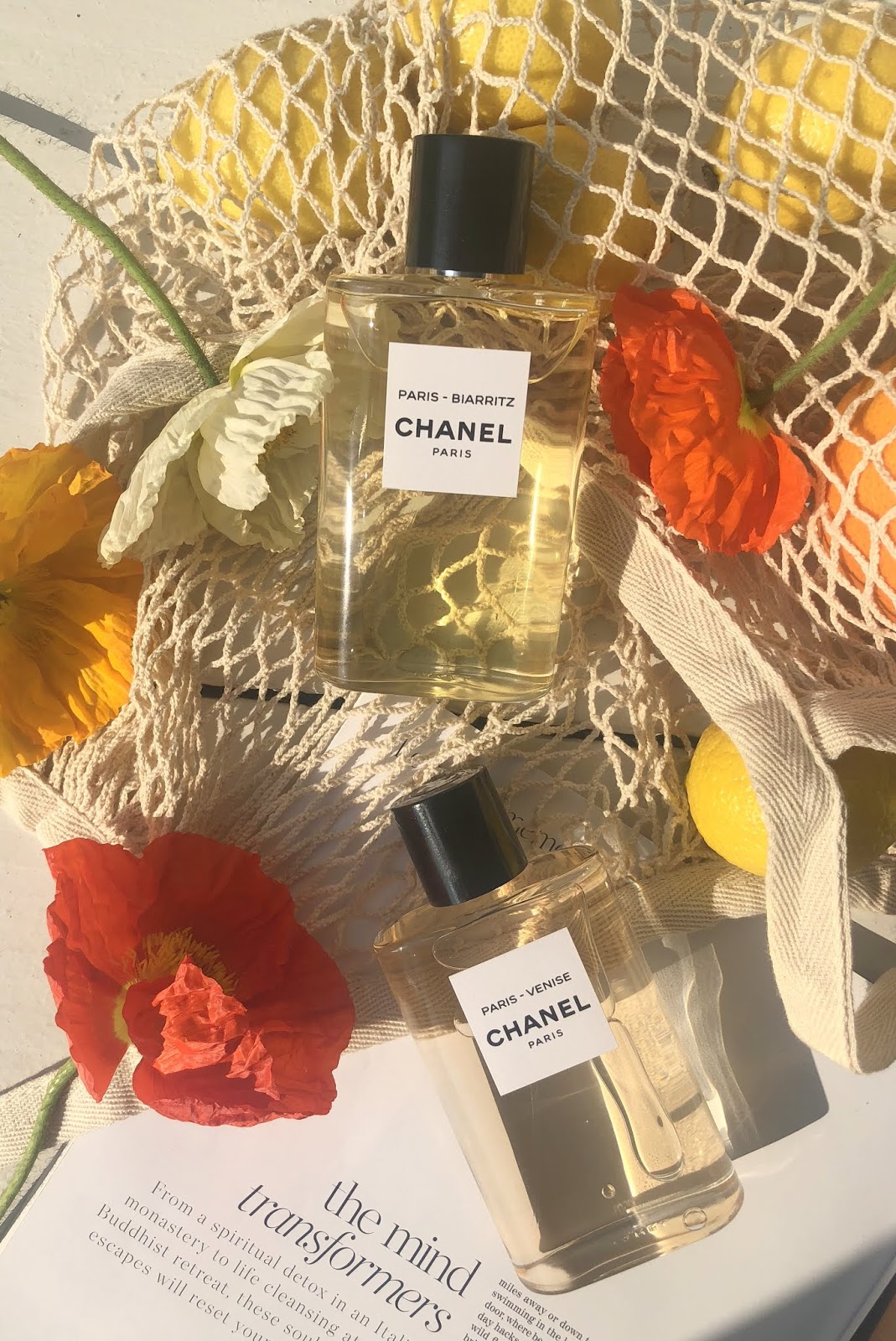 The fragrances are created by the same perfumer behind their previous launch, GABRIELLE (see my post here), Oliver Polge. These scents are something different from your usual CHANEL scents; lighter, evoking seaside holiday memories and meant to be used generously – nothing too potent or over-powering here. Basically your ultimate summer holiday fragrance choice. The packaging, in true CHANEL style, ooze simplicity and class. The 125ml glass rounded bottles are a little more casual yet beautifully sophisticated and a front-runner for that #Shelfie spot. Absolutely exquisite with a simple square label and the iconic, magnetic CHANEL cap that is weighty and feels oh-so-luxourious.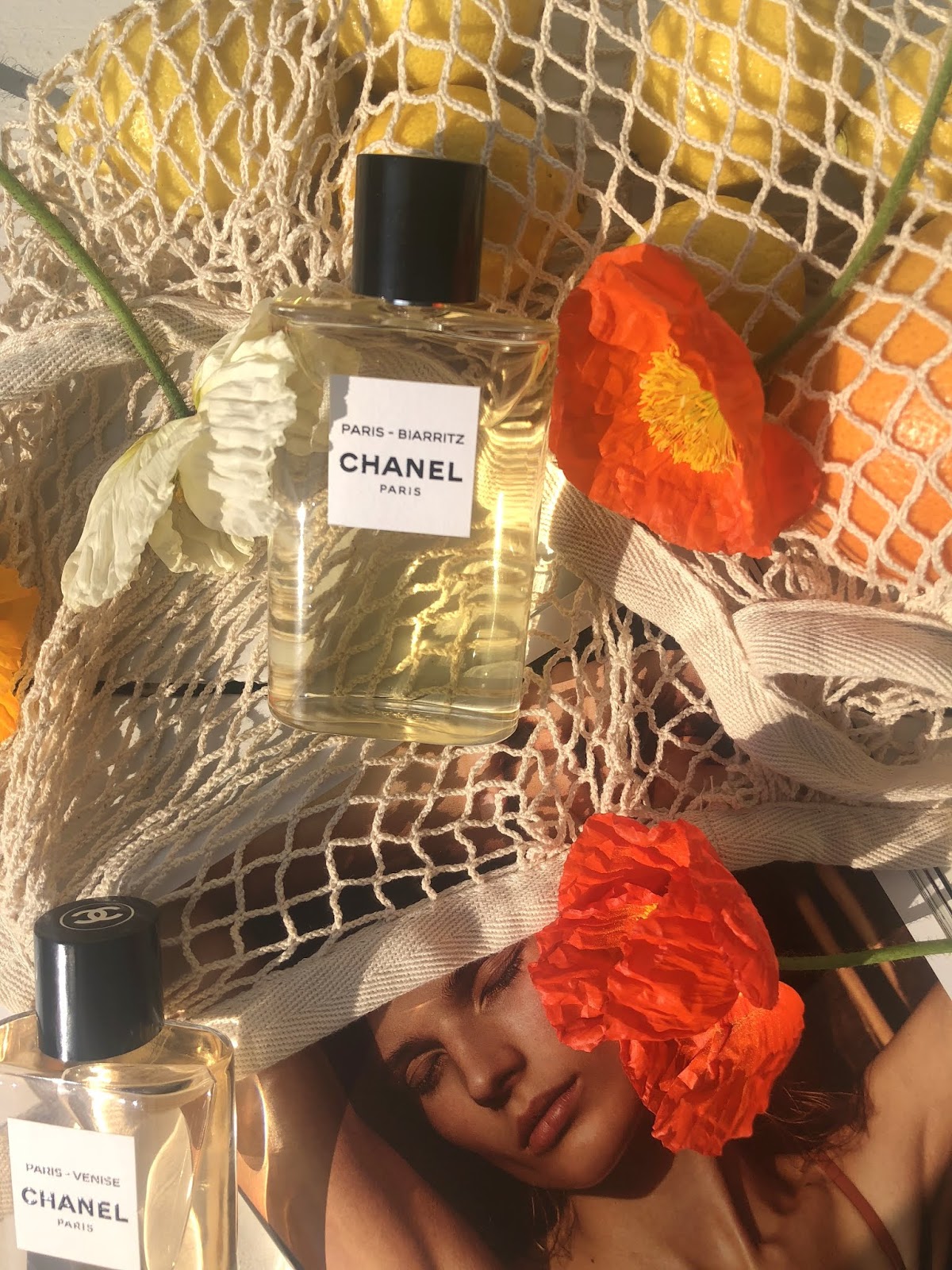 All of the juices are citrus-based – I am speaking to all three but reviewed the second two:
PARIS-DEAUVILLE
The first of the three scents, which I haven't tried myself, but sounds like the freshest of the three with Basil, Rose, Jasmine and Citrus – is right up my alley. I actually may need to add this one to my collection. This scent comes first in the story line of Gabrielle Chanel's life. Why Deauville? In the spring of 1912 Gabrille Chanel decided this little seaside resort on the Normandy coast would be the perfect location for her first creations to be sold. The following year, in 1913, Gabrielle launched her first collection in her very own store that had a little white awning and her name written in black capital letters: GABRIELLE CHANEL. Her shop on rue Gontaut-Biron, a chic street in Deauville, was the start of her iconic masculine-meets-feminine, simplicity-meets-elegance style, which CHANEL is so renowned for.
PARIS – BIARRITZ
The inspiration for this variant was, again, taken from the seaside – more specifically Polge speaks to it being like a "cool dip in the sea" with strong hints of citrus coming through; that's the top notes of grapefuit. You will also pick up mandarin and lily-of-the-valley – a touch of spice, a ton of citrus which is finished off with the softest floral base notes.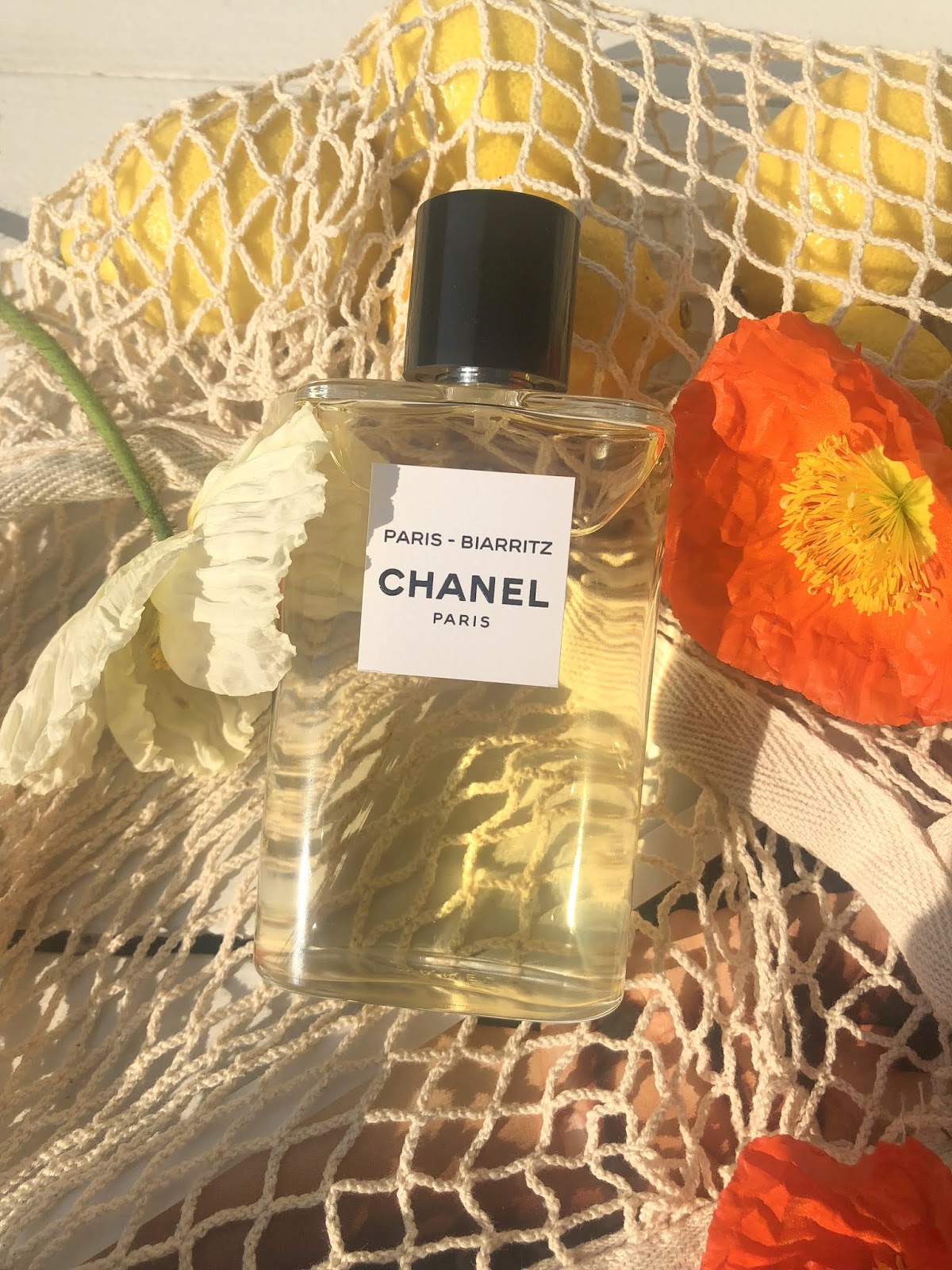 Why Biarritz? In 1915, a few years after launching her Deauville store, Gabrielle opened her second store in the coastal resort of Biarritz. This high society destination was the perfect spot to attract the holiday makers and the 'who's who' of Biarritz. Gabrielle shared many holidays in this town with dear friends, Boy Capel (her lover) and her Russian friends exiled in France, post the October Revolution.
PARIS – VENISE
For lack of a better description, this is the most 'CHANEL-like' of the two I tried, it reminds me of Mademoiselle, but the most subtle version of this. One you could happily spritz on while wearing a beach hat and a kaftan on a summer holiday. It has a bit of an oriental twist as well as the musk which makes it slightly heavier. Think citrus fruits, white flowers with a base of cedar, vanilla and amber. It's heady, yet light and just so wearable.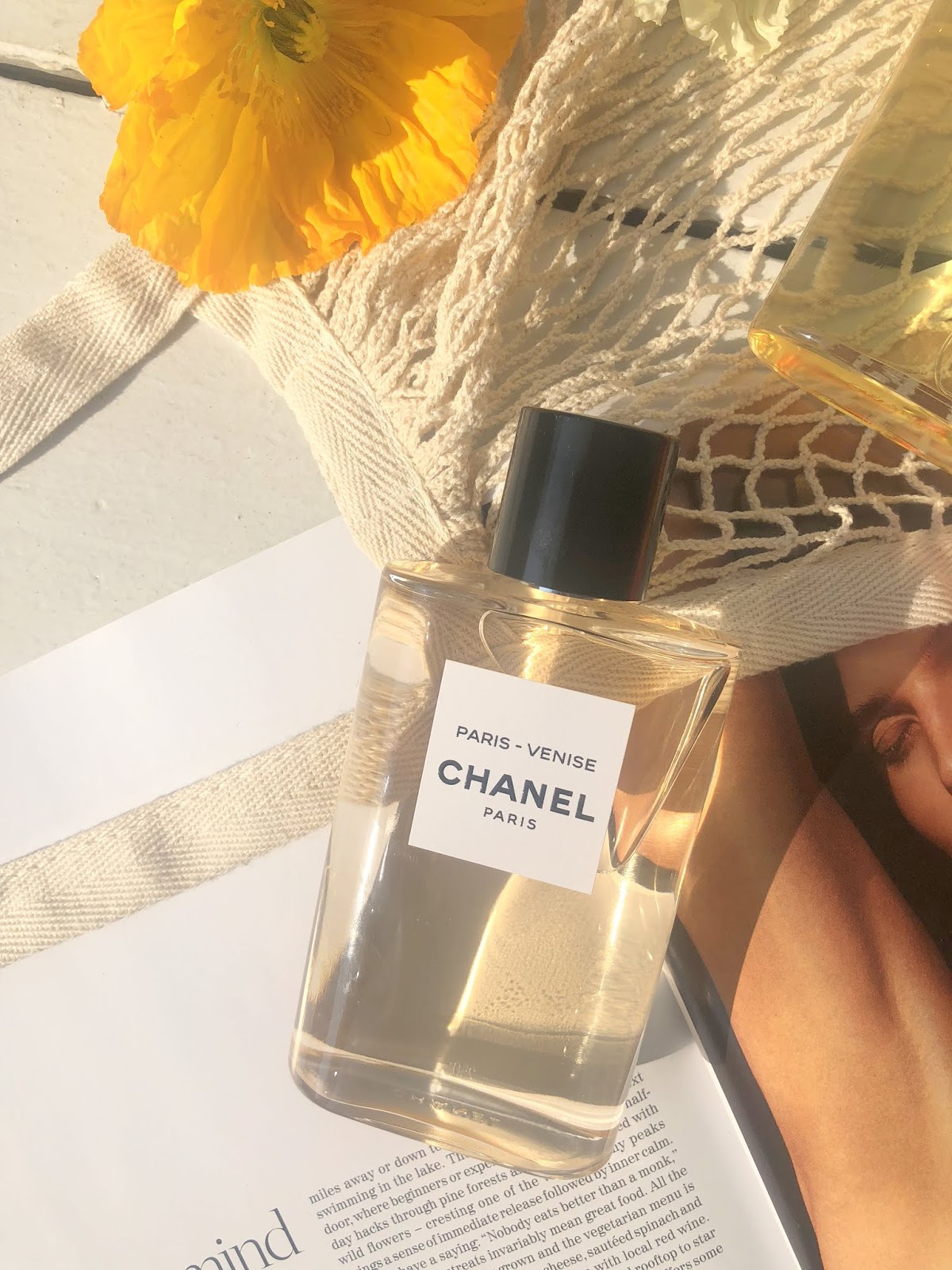 Why Venise? Fast-forward a few years, Gabrielle's beloved Boy Capel had died tragically in a car accident which left her inconsolable. She was invited on a trip to Venise around this time to erase these horrible memories. It was here that her passion and desire to live life to the fullest was reignited. Her discovery of Venetian artists and the unforgettable parties thrown by cosmopolitan aristocrats who spent their days basking in the sun on the Lido beaches helped Gabrielle forge her inimitable style. This city remained a place full of happy memories and one that helped her get back on her feet, and find her creative spark again. Launches in September. RRP is R2070.
https://kissblushandtell.co.za/wp-content/uploads/2018/09/IMG_9386.jpg
1600
1069
Victoria
/wp-content/uploads/2020/03/logo.png
Victoria
2018-09-05 07:08:00
2020-06-24 15:22:04
REVIEW: LES EAUX DE CHANEL