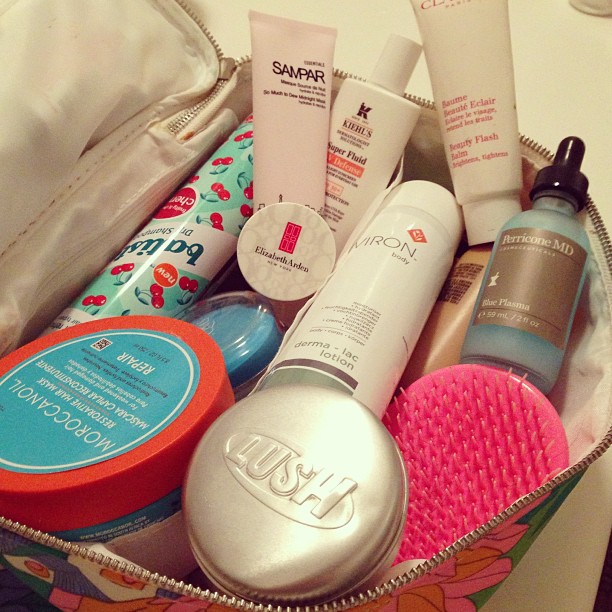 I often get asked by my readers for travel recommendations and how/what to pack product wise. It's quite a tough one for me as, no matter how lightly I pack (clothes wise), I always seem to make up for my excess baggage weight with a ridiculously sized toiletry bag as I always assure myself that I will most definitely use every one of the products (and generally I do). For me holidays are also a time when I want to feel pampered so a toiletry bag with facial wipes and some all-in-one product just won't cut it – I want to feel indulged and look good.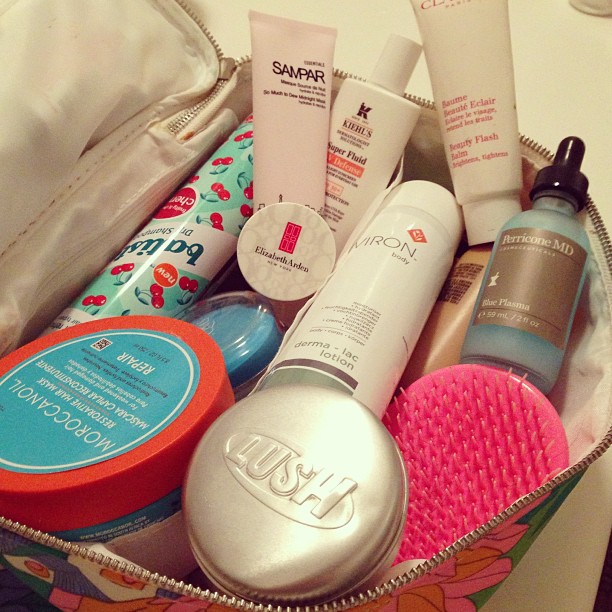 This is a snap of my weekend-away toiletry bag that I always have packed and ready to go. I am lucky that I have loads of beauty products thanks to this blog, so I like to keep it packed and ready to go at all times so it's ready to go.
These are some of my must-haves (some others are completely unnecessary so I'll ignore those):
Dry shampoo: I use Batiste dry shampoo and this is always a must-have on any trip. They also come in mini sizes which is perfect for travels and these cost around R30. This is so handy to give volume to your hair and to buy yourself one more day before your much-needed hair wash.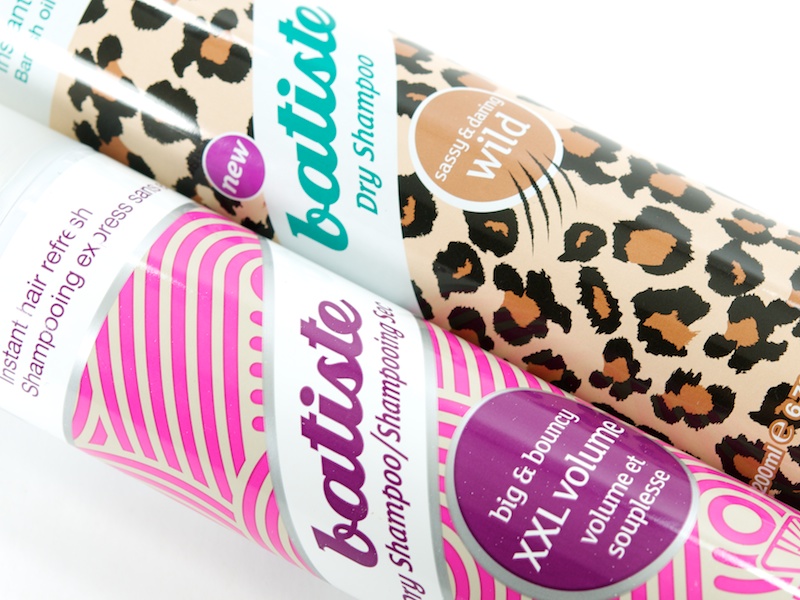 Shampoo and conditioner: I find Lush compact shampoo's very handy for this because they come in these small tins that are so easy to transport (well you have to pay extra for the tin, but you know what I mean). It's not my absolute favourite product but perfect for going away as it won't leak like your usual shampoo and conditioner. My one I use is called Godiva and does the trick of keeping my hair clean (no fancy extra's like volume/fantastic shine etc but that's fine for me).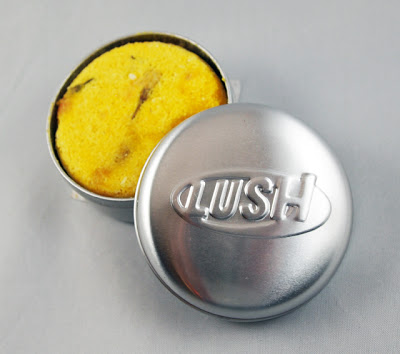 Skincare:I usually take my Optiphi travel kit (it's a cleanser in one compartment and moisturiser in the other). Dermalogica also do great travel sizes. Generally a cleanser with a muslin cloth, a simple moisturiser that can be used day and night as well as a suncream will do the trick.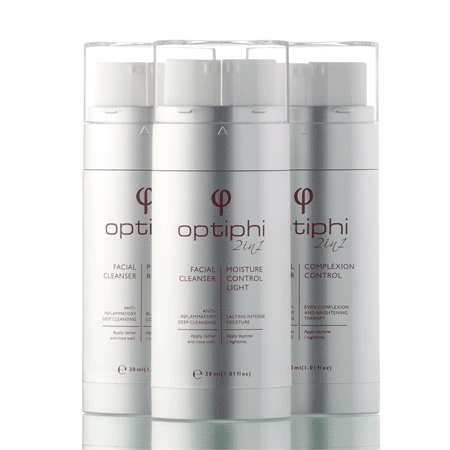 Spritzer: I find these so handy to give your skin that extra hydration boost that it craves after a long-haul flight. Wild Olive do a very reasonable one (R150). If you feeling more flashy, La Mer and Chanel do divine hydrating mists – great for hot beach days or just to pick-up dull skin.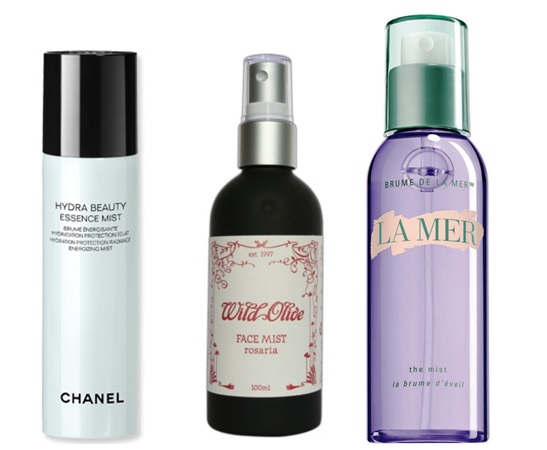 An all-in-one rescue cream: for me this is Elizabeth Arden's 8 Hour Cream – this will fix anything from chapped lips to burns. It's so handy to have on hand and should definitely be kept in your hand luggage. I also have a Wind and Cold cream from Elemental Herbology (buy from Space NK here) in the UK that I love – it does a similar thing. I have tried Dermalogica's Climate Control which I don't love as much but does the trick too. PS – Arden's 8 Hour Cream often is given away as a freebie in the mini sizes that is so incredibly handy. Try asking at the counter or look for it as a freebie in a magazine.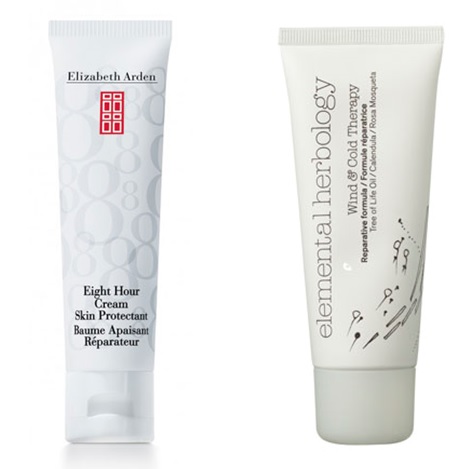 Minimal make-up: I tend to let my skin breathe when I'm in holiday mode so love a good tinted moisturiser with an added spf. QMS Sports Active and Dermalogica Tinted Moisturisers are amazing. This with a touch of mascara and blush/bronzer is all I use. No eyeshadows, liners, primers etc etc.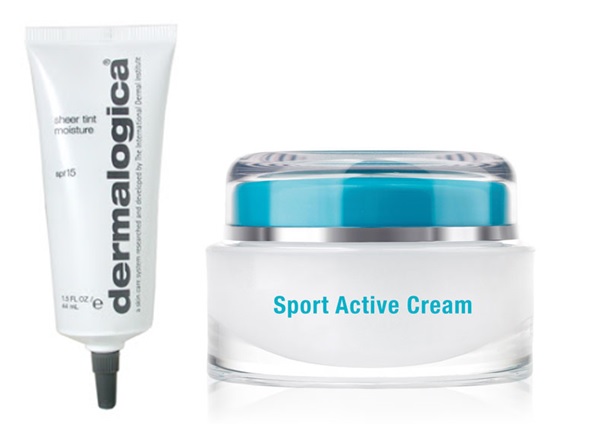 Pamper treats: As mentioned, I need that pamper product to make my skin feel treated. For me this is generally a gel hydration mask like this one from SAMPAR (review link)(R395)or this one from Estee Lauder (review link)(R415) – great to sleep with it on during the flight or if you've seen too much sun. A facial oil is also a treat and these often come in smaller sample sizes – ask at your local counter, I'm sure you could score a few useful samples here (and also a great way to trial some new products). Kiehl's Midnight Recovery Complex or Estee Lauder Advanced Recovery Complex 2 are great (links lead to reviews on both of these on the blog plus prices).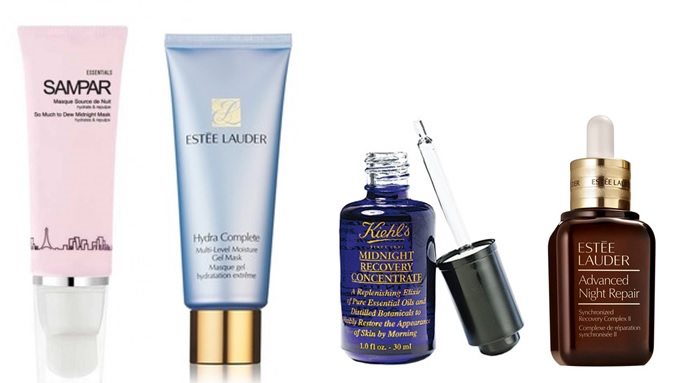 https://kissblushandtell.co.za/wp-content/uploads/2013/08/65d4abfc090c11e3ada522000ae911d4_7.jpg
612
612
Victoria
/wp-content/uploads/2020/03/logo.png
Victoria
2013-08-29 10:50:00
2020-06-28 10:32:21
Holiday time: My tips for a pamper-filled toiletry bag