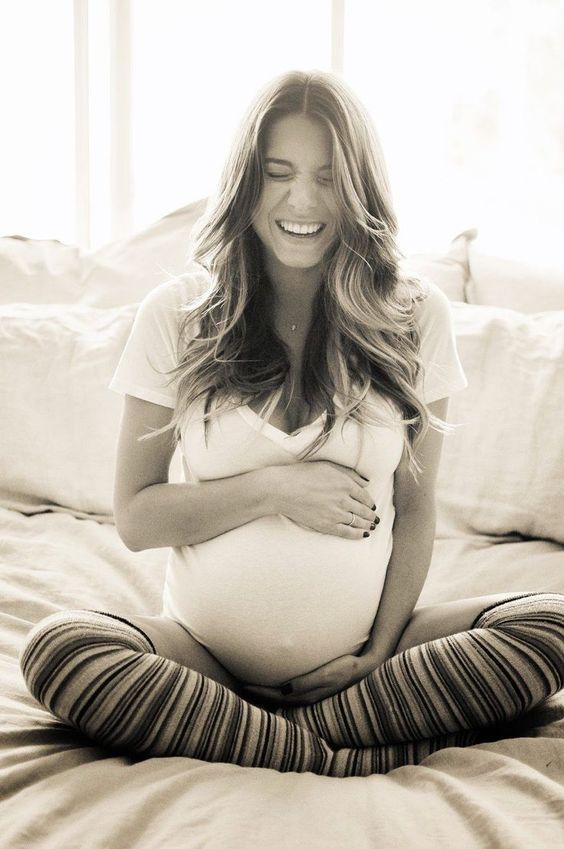 This post comes highly requested and, to be honest, is a topic I tend to avoid as pregnancy is such tricky turf, with so many different opinions. Also, I haven't had kids yet, so not exactly a pro, but I do know a bit about it that I thought I would share to help you guys out. There seems to be a lot of confusion and I hope this post can clear that up.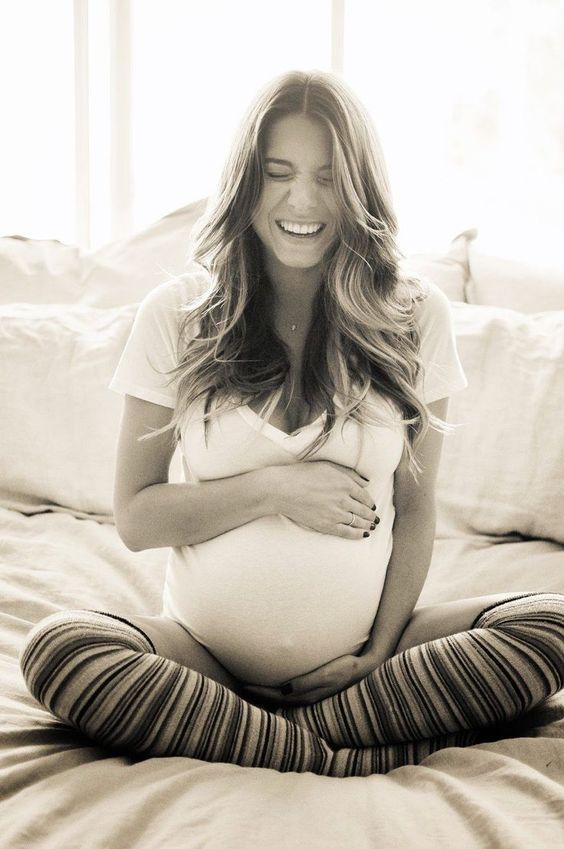 Oh, thanks for the pregnancy pic of some random gal, Pinterest. It's the only one I could find that wasn't outrageously model-like and posy in a ball-gown.
The truth is that many brands don't take the risk of testing their actives on pregnant women, for obvious reasons. This is why they often just play it safe and say it isn't safe for expecting mothers to use. There are some no-no's which I will speak to in this post, which I hope will clarify the basics. Essentially, you don't have to change your routine that much (obviously depending on what you currently use). Just ditch the Vitamin A's and BHA's and seek a professionals advice if there are any specific products that concern you.
WHAT TO AVOID:
Vitamin A/Retinol
This is the first no-no ingredients-wise that should be avoided. Be sure to read the ingredients list carefully as there are many different forms of Vitamin A ie. retinoic acid, retinol, retin-A. retinoids etc. These are all Vitamin A (read more here) and should be avoided.
Salicylic Acid (BHA)
You can read this post to understand what salicylic acid is, and this will be found is quite a few cleansers, exfoliators and exfoliating toners. It is best to avoid this as there are many alternative options to keep skin well exfoliated. Both aforementioned ingredients are actually fine in small percentages, however, it really is best just to steer clear. There are also so many great alternatives out there, so for the pregnancy AND breastfeeding period, just give them a skip all-together.
BOTOX AND FILLERS
These are definitely not safe for use during pregnancy and breastfeeding so steer clear.
PEELS, LASER, MICRODERMABRASION & DERMAPEN
Dermapen is actually fine if you don't use actives with it, but I would suggest playing it safe and avoiding any treatments like this until you are done breastfeeding. Due to the skin being extra sensitive when pregnant, these can be too harsh (even though they wouldn't necessarily effect the baby), which could result in actually worsening your pigmentation. Anything vaguely invasive or reactive is best to give a skip.
INTERNAL SKIN SUPPLEMENTS
There are probably some safe one's, but I would be weary of these are ensure you research the brands you are taking before your proceed. Rather play it safe.
WHAT IS SAFE TO USE:
AHA's
For your exfoliation, AHA's are perfectly safe to use. Just be warned that many products combine AHA's and BHA's (read more hereto understand what these are), so just ensure you are only using the AHA's for your exfoliation.
VITAMIN C
This is a great ingredient to keep you skin bright and keep that pigmentation at bay. You can read my full post on Vitamin C over here to understand how this can benefit your skin, especially at a time when pigmentation can worsen due to hormones.
HYALURONIC ACID
A hyaluronic acid serum is fantastic to use and is very safe during pregnancy. Hyaluronic acid is naturally produced in our skin, so this is not a foreign ingredient.
SPF
Your spf is very safe for use throughout and is vital to stick to, as this will help with pigmentation (see my full post on pigmentation here).
WHAT I WOULD USE
My feeling is that pregnancy is actually a pretty short period (even though it probably feels like a lifetime for some), so it's best to keep things pretty basic with your skincare routine. I would stick to a good cleanser in combination with my Foreo (read more here) for extra exfoliation. I would then use a hyaluronic acid in the evenings with a basic (and very simple) moisturiser. Mornings I would use Bioderma micellar water to cleanse and follow with a good Vitamin C (my recommendations are here) to prevent pigmentation worsening. I would then use the same simple moisturiser and lock it all in with an spf 50. I would load up on the masks – a good clay based mask for congestion and a lovely hydrating mask to counteract dehydration. If you are battling with pregnancy acne, I would go for the Skinceuticals Blemish & Age (link). This, however, does have Salicylic Acid in it, however, I know many friends who have used this throughout and many articles I have read say it is totally safe given the small percentages. Do your own research though and if you are super cautious then ask your dermatologist or gynae to be safe. Disclaimer: Please note I have not been pregnant before, this is merely advice based on my qualifications and research. I encourage you to speak to a professional if you have specific concerns and do your own research if you have products you are unsure about.
https://kissblushandtell.co.za/wp-content/uploads/2019/01/01352608092678067430c2e9238fbb42.jpg
849
564
Victoria
/wp-content/uploads/2020/03/logo.png
Victoria
2019-01-10 11:07:00
2020-06-24 15:12:23
SKINCARE FOR PREGNANCY AND BREASTFEEDING