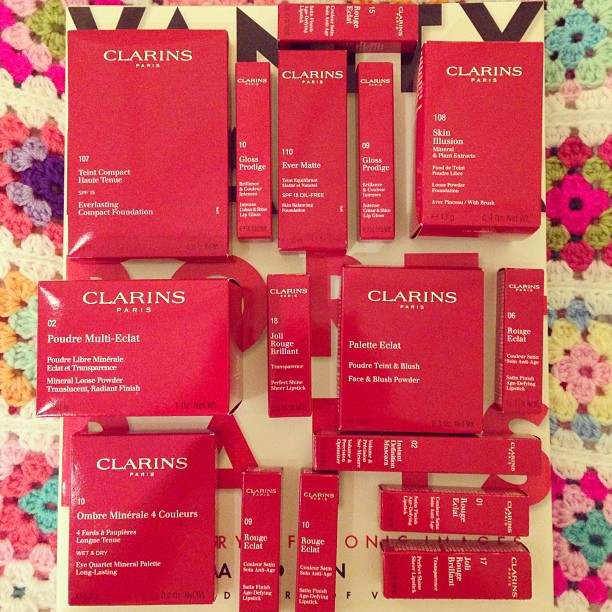 Phew: get ready for a long but meaty review on some amazing products. This time of year is a good time of year to be a beauty blogger in my mind as pre-summer/Christmas products are just my absolute favourite. I love all the fresh smells and bright colours, nothing gets me more in the mood to experiment with colours and get ready for my favourite season. Clarins seem to do their pre-season launches incredibly well and their Spring collection, which has just hit stores, is no different!
Before I dissect each product, I want to make a more general comment: Clarins was always that brand that I didn't know much about. I had never tried that much from them (aside from the Beauty Flash Balm – an old favourite) and hadn't really given them much thought. Having tried a whole lot more from them, I can quite honestly say that it's in my top three favourite brands – everything I try from them just feels and smells incredible and oozes top quality – so for all those die-hard Clarins fans, I am now on board 🙂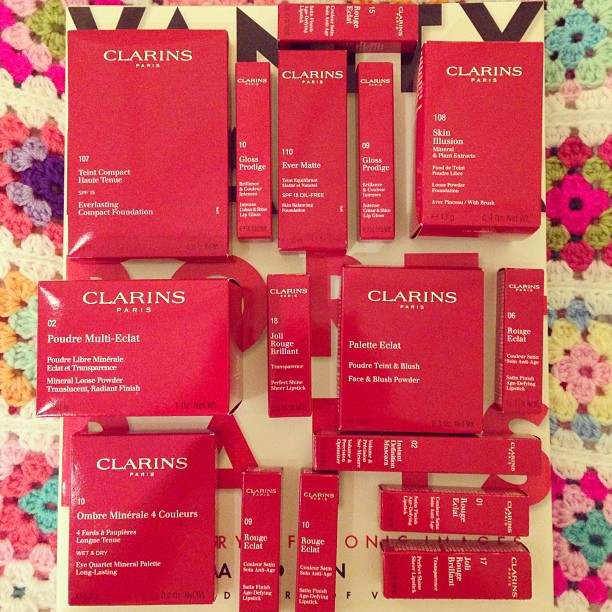 Clarins Mineral loose powder (R385)
Believe it or not, I have never used a loose powder. I've always steered clear of them because I actually quite fancy that dewy, radiant look on my skin. But, after educating myself a bit further, I realised that a loose powder wouldn't take that away completely and wouldn't dehydrate my skin but rather leave my skin with the perfect finish and help my make-up stay in place and last well.
This is a firm favourite in my make-up bag now. It has an ever-so-slight shimmer to it that you won't even see on your skin but helps with the most beautiful glow. It also smells like heaven with a pleasant floral scent, nothing too overbearing though.
On a side note: I never like the sponges that these loose powders come with and opt for a big powder brush instead. I would recommend this – it works a lot better for me.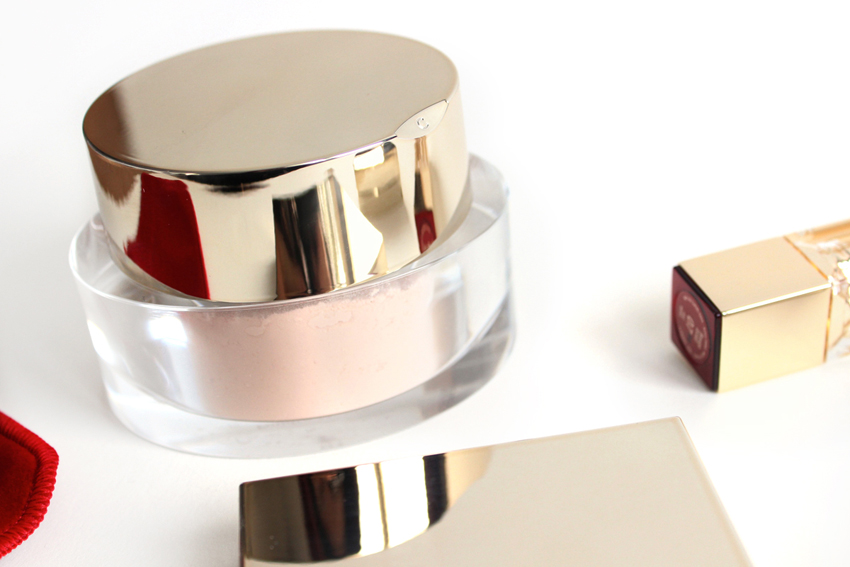 Skin Illusion Mineral Loose Powder Foundation (R375)
This was also a first for me and I was pleasantly surprised by it. I personally don't like wearing actual foundations as I feel they conceal too much rather than accentuate your skin and glow. This, however, didn't feel like a mask at all and left my skin looking radiant and even. The applicator is a built-in blending brush so really handy to carry around with you for touch-ups or for weekend's away.
It has a number of ingredients in it that ensure radiance, toning, light-diffusion and Micropatch which is a plant extract exclusive to Clarins that helps maintain hydration, comfort and texture. It also protects.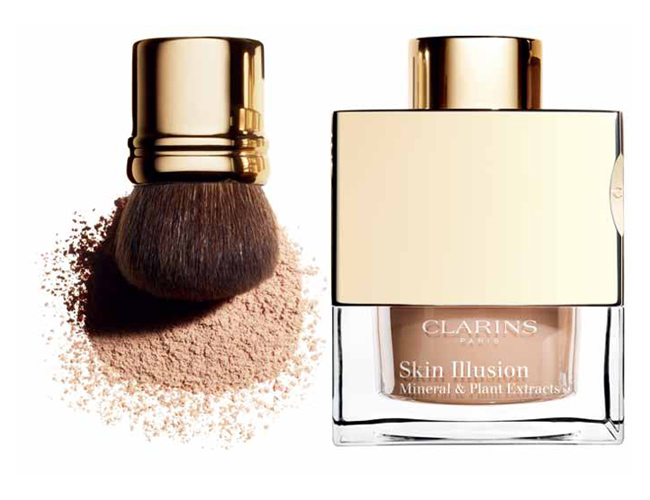 Ever Matte Foundation (R360)
This one is certainly not for my skin type so I passed it onto a friend who battles with oiliness to get an honest opinion. This is what she had to say:
I really enjoyed this foundation and will definitely consider purchasing it again. It didn't leave me looking like an oil-slick come 2pm and it concealed my enlarged pores on my t-zone which I am so conscious about. The coverage is really good so it's a foundation I would stick to just wearing at night although it didn't suffocate my skin at all. A huge win was the spf 15 and I also enjoyed the fact that even though my t-zone is super-oily it had the Micropatch in it so didn't sap the moisture from the rest of my face.
Clarins Palette Éclat Face & Blush powder (Limited edition R375)
I thought this was a blush. Then I thought it was a bronzer and then I thought it was a face powder. I was pretty spot-on because it's all three and one of those products that I think you can adapt to use in a way that best suits you.
For me, it worked well as a blush and gave a pretty, pinky sheen. It was great over a light BB cream or tinted moisturiser. This was probably my star-product. I just loved how it ticked all the boxes – making my skin look highlighted and ever-so-slightly bronzed and rosy. It is dependent on your skin-tone though, so try it out beforehand.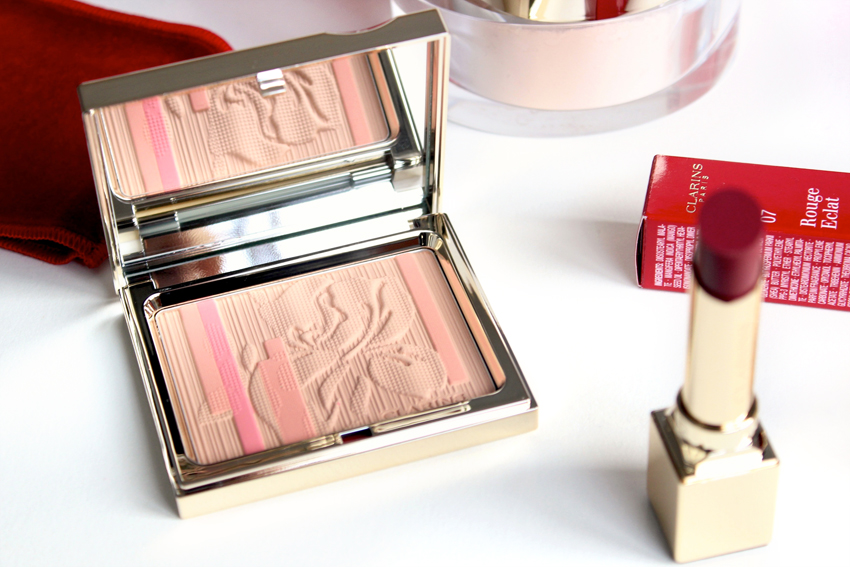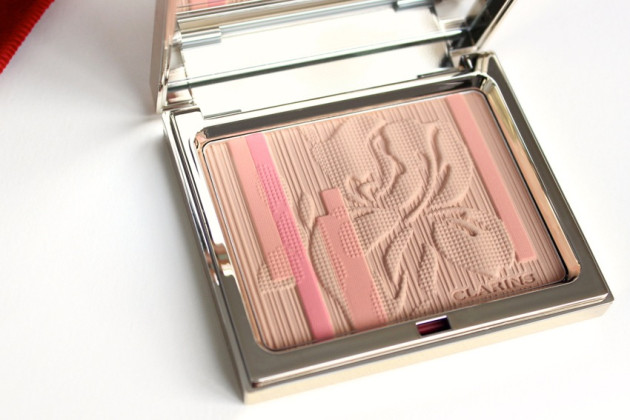 Last, but not least the lipsticks… I got so many pretty colours here so won't delve into each and every one but rather chat about the formulas: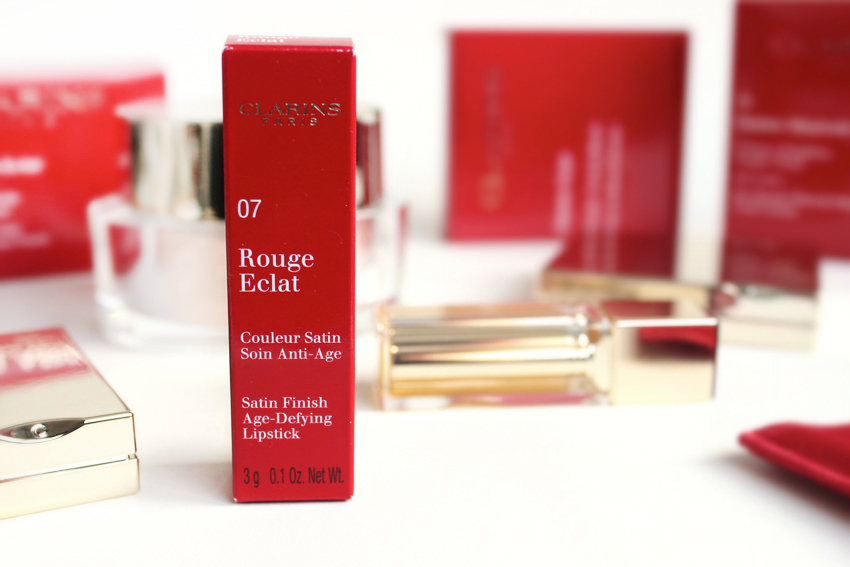 Clarins Rouge Éclat lipstick (R255) – the age-defying lipstick
Again, not really aimed on me so won't speak from my point of view. These are the first of their kind to Clarins and come in 15 beautiful shades. It it very hydrating without being too gloss (which would lead to it bleeding into fine lines). These will remain a permanent line and well worth checking out.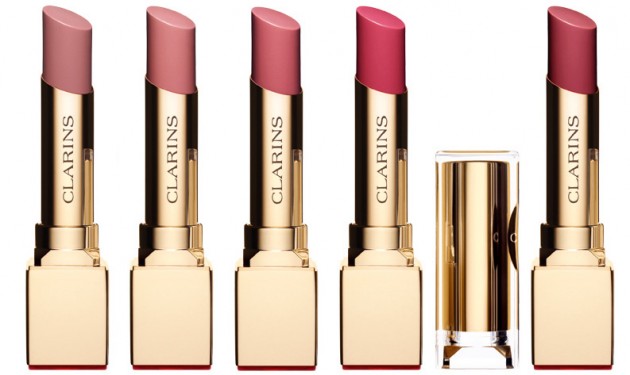 01 Nude Rose, 02 Sweet Rose, 03 Petal Pink, 04 Tropical Pink, 05 Pink Berry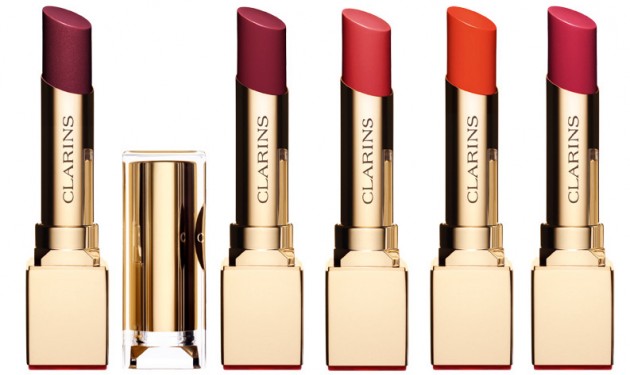 06 True Aubergine, 07 Red Wine, 08 Coral Pink, 09 Juicy Clementine, 10 Pink Fuchsia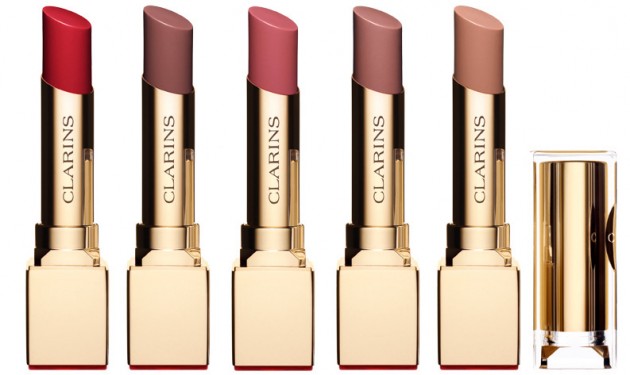 11 Passion Red, 12 Hot Chocolate, 13 Woodrose, 14 Chocolate Rose, 15 Nude Caramel
Joile Rouge Brilliant Lipstick (R235)
Two new shades here
Gloss Prodige (R220)
Also two new shades here (love these!)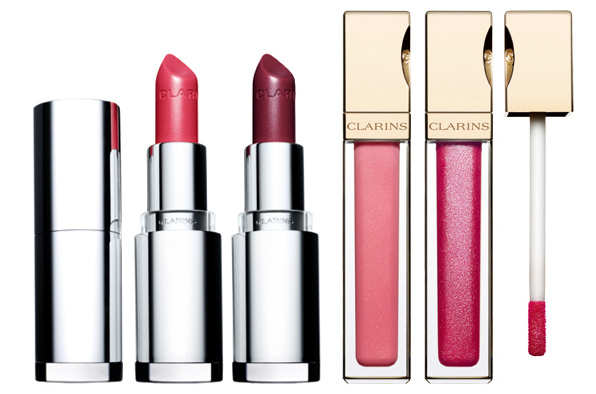 Joli Rouge Brilliant Perfect Shine Sheer Lipstick in 17 Watermelon and 18 Sweet Plum, Gloss Prodige in 09 Water Lily and 10 Vibrant Rose
These are all in stores as of 28 August so you can go and have a snoop around now and get in the mood for Spring/Summer!
https://kissblushandtell.co.za/wp-content/uploads/2013/09/d8dfa824f87a11e2808322000a9e0144_7.jpg
612
612
Victoria
/wp-content/uploads/2020/03/logo.png
Victoria
2013-09-03 10:41:00
2020-06-28 10:31:57
Clarins gets us in the mood for Spring with their latest collection