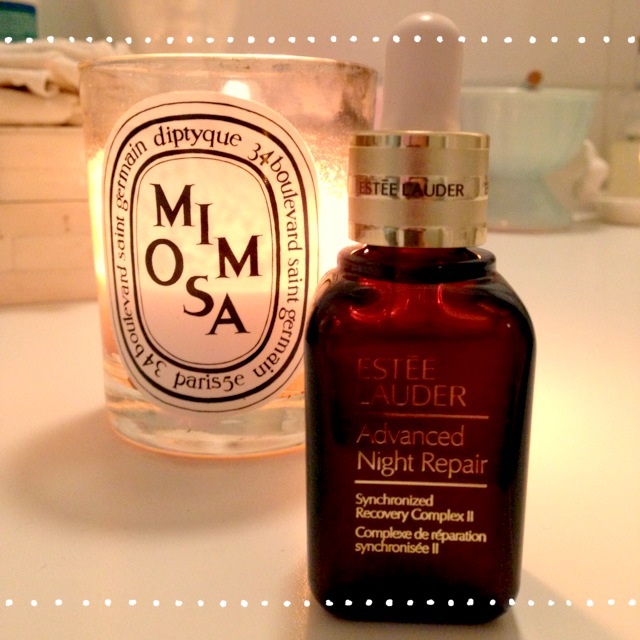 I started using Estée Lauder's best seller,Advanced Night Repair serum, about 6 months ago (I was a tad late to the craze) but, nevertheless, I fell in love. This stuff is pretty much the envy product of most beauty brands out there – they sell a bottle every 8 seconds!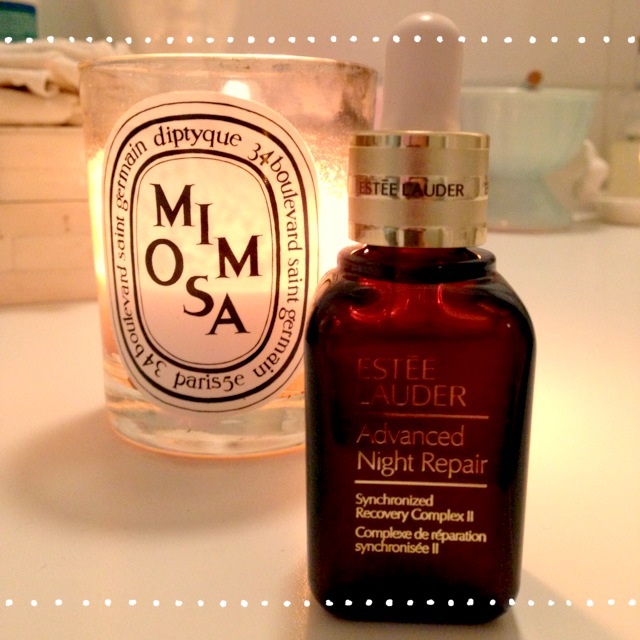 Anyway, I won't harp on about the original as I've chatted about it before and, in MUCH bigger news – Lauder have recently launched an upgraded, more advanced, more 'with the times' version called Synchronised Recovery Complex II.
So how does this differ from the original?
The good news is that for those die-hard fans of the original, you can remain calm and happy as the changes are only more additions ingredients wise – they haven't taken anything away from that good-old concoction that we all know and love. The formula is still pretty similar to the original and it still does as it promises – brightens, hydrates and clarifies (and way more…)
The one thing I truly love about this product is that it's non-oily thus great to apply at night as it sinks in well and quickly. The original was all about repairing the skin, however, the newer version still focuses on repair but also on purifying. The original was full of all those anti-oxidants that our skin craves to fight off all the nasties we are exposed to daily called free-radicals – these come from smoking, alcohol, stress, pollution etc etc. It also had hyaluronic acid in it which gives that immediate hydration injection. The newer ingredient that is all the buzz with this new product is called Catabolysis Technology. This ingredient helps to 'cleanse' the skin of what it doesn't need so speeding up the renewal process.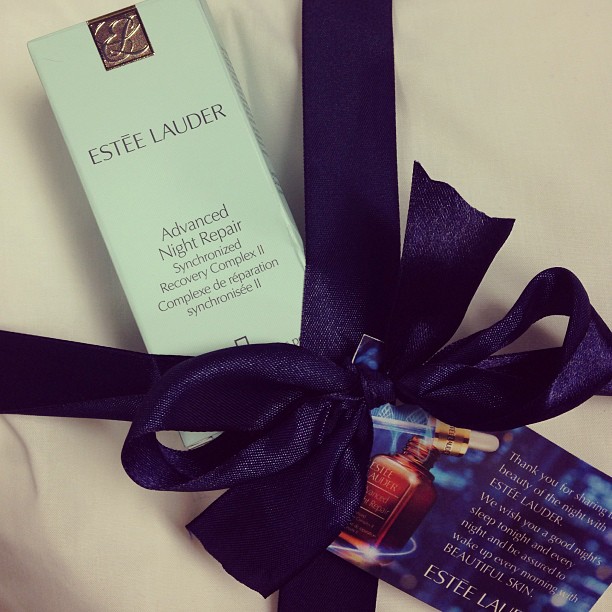 My gift including a beautiful pillow for a good night's sleep.
And now my thoughts:
Results wise I have noticed more effective and visible results. My skin felt more hydrated and looked more dewy. It also helped with that tightness that I tend to feel on my skin come midday. For lack of a better description, this formula really does just feel like it has been brought up to speed technology wise and feels that much more 'advanced' and active.
Absorption is as good as I remember with the previous formula. The texture is ever-so-slightly lighter but, as I mentioned, still pretty similar. I love the idea that they have now included the 'purifying' component too, as even though us ladies in our mid-twenties/early-thirties are all about hydration, hydration, hydration (to fight off those fine lines) we also still battle with the odd break out and blemish which tend to get ignored as, at this stage, we'll take any pimple over a wrinkle (in my mind, at least).
The bottle is pretty generous too as a little goes a long way. The Advanced Night Repair II is in stores now (Edgars, Red Square Online or stores and Stuttafords) for R595 (30ml) to R785 (50ml).
https://kissblushandtell.co.za/wp-content/uploads/2013/08/photoddd.jpg
640
640
Victoria
/wp-content/uploads/2020/03/logo.png
Victoria
2013-08-30 10:49:00
2020-06-28 10:32:05
Estee Lauder launch their all-new Advanced Recovery Repair Complex and it's a goodie