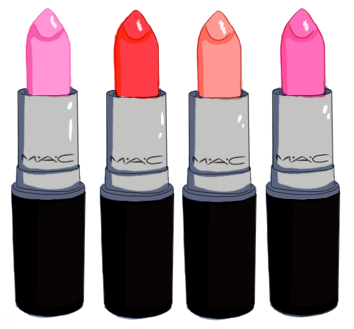 This is a question I often get asked and, I guess, something I battle with sometimes. I was, unfortunately blessed with the mind-set that expensive = better which is most certainly not always the case. Yes, splurging on certain beauty product is necessary and, when I say splurging, this is obviously all relative to what you deem to be pricey. A R200 foundation might be a splurge to you and an R800 foundation might be a splurge to another.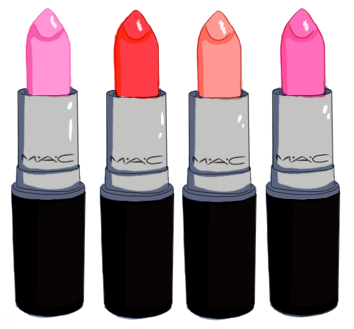 I am going to try and keep this post free of money-talk as we all have a certain budget in mind that we feel comfortable with. Hopefully this post will help you gauge how much of that allocated budget should be spent on certain products – helping you to save your pennies where you can!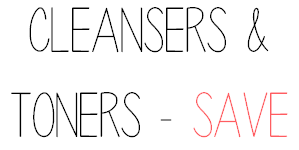 I am swallowing my words here. Had you asked me this question a year ago I would have said splurge, but after using more high-street cleansers and toners my skin has not degenerated or broken out into full-blown acne, as I had imagined!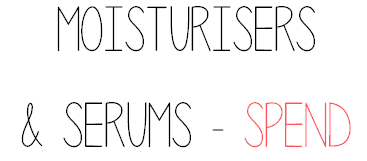 These products need to do the job of cleaning, yet not stripping, your skin. Find something gentle and suited to your skin type and just be sure that you are left with soft, clean and not-too-tight skin!
This is the part of your skincare routine that you should splurge on, obviously within your budget. The reason for this is that these are the products that these products stay on your skin as opposed to cleansers that are washed off after a few seconds. Your moisturiser and serum are what you'd call your 'active' products and be treating your concerns; whether it be dehydration, ageing, sensitivity etc. These are worth every penny. If you are on a very tight budget you can forgo the serum and rather go for a better moisturiser.

If you have the budget, invest in a good eye cream, but if you are trying to save then rather leave this product out all-together – a good moisturiser/serum will do the job just fine.

By treatment products I mean masks and exfoliators. These are vital products in your routine and something that loads of people skimp on. Your skin needs to be helped along to stay radiant and revitalised so you should be doing a exfoliation and mask twice a week. Try and go for an enzymatic peel (AHA based), this means avoiding the 'scrubs' that we all know – those little granules feel great on the skin but damage it and contribute towards redness. A proper exfoliator might be a bit of a splurge but you can certainly save on a mask – there are loads of really great high-street options.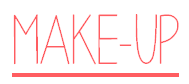 Now I am quite reluctantly saying 'save' here as the luxury foundations I use completely heavenly, but if you have a budget there are really beautiful high street ones, especially from Revlon, Bourjois and L'Oreal. These give my luxury one's a serious run for their money so you will by no means be missing out if you opt for something more affordable here. In fact, the ones from the aforementioned brands are often what I reach for over my R800 ones!

Again, incredible luxury options here but there is a reason that the good ol' Maybelline mascaras are some of the best sellers out there. Eye shadow can be pretty crummy (excuse the pun) if you go for any old one, but there are some with great pigment and colour selections. A good tip is to rather find one or two amazing colours that you can wear in the day and build up for an evening look and then spend here – MAC shadows are out of this world and last a lifetime – two favourite, fail-proof shades are Woodwinked and Sober – you can thank me later J

Again, this is a definite shade. Yes, we all like pulling out a Tom Ford or Chanel lippie but, to be honest, the high street ones are on a par. Rimmel do amazing lip products, as do Revlon.
Yes, there are amazing high-street ones, in fact Revlon do some of my very best but your blush will last you a lot longer than your lip or eye products so it's worth spending a bit more here. Also, I find the better quality blushers have bitter pigmentation so you need to use a lot less, meaning they last that much longer.

My previous post about how to use your make up properly explains this. You have to spend here and if you don't have the money, then your fingers will do a better job than a crappy brush. Rather buy two or three great brushes that a bunch of cheapies. And, as I say, do not under estimate what could applicators your hands and fingers make!
Lastly, to finish off, I can't reiterate how important it is to keep the 'less is more' policy in mind here. So many girls end up buying way too much make up that is all on a 'save' budget, where they could have half the amount, yet much better quality. I really urge you guys to do a make-up clean-out and replace things like that Turquoise, crumbled shadow you bought in std 6 or your mums second-hand 4 year old YSL mascara with something that does the job – rather get one product that ticks lots of boxes, I've made this mistake fat too many times.
Image credit
https://kissblushandtell.co.za/wp-content/uploads/2014/06/mac-lippies-1.png
329
354
Victoria
/wp-content/uploads/2020/03/logo.png
Victoria
2014-06-19 19:04:00
2020-06-27 20:02:07
Beauty products: Where to spend & save?