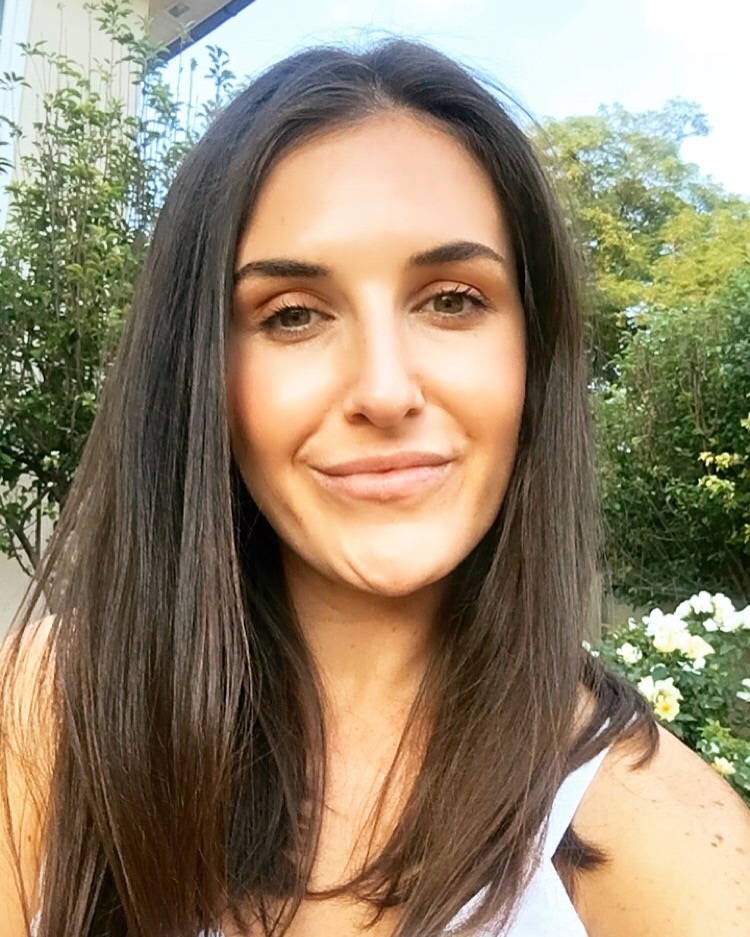 I always love this time of year leading into high summer, as the beauty launches are so up my alley. I don't think I could ever get sick of a bronzer the size of my hand or a juicey, nude lip balm. For me, summer make up is all about nude, glowey skin (although, who am I kidding, I do this make up all year round).
Side note: This eve I am heading off to London for a holiday. Mu Mum and I are doing a Mums and daughters trip to visit my sister and her babies. I will be spamming posting a lot on Instagram stories, so follow me there. I MIGHT also try my first Instagram-Live while I am there, depending on our plans.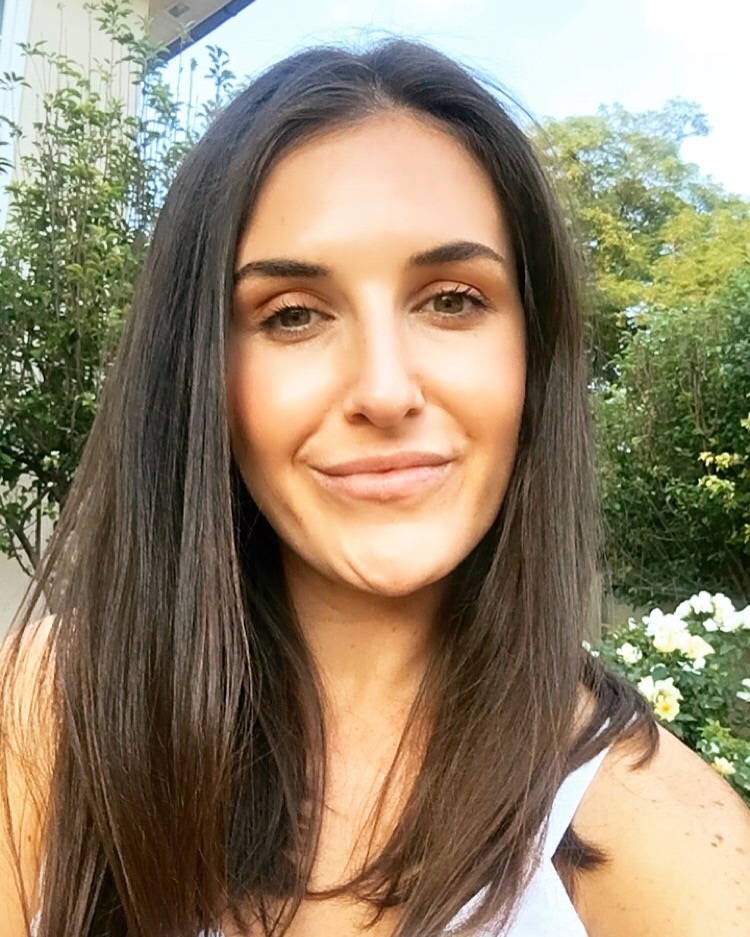 Below is a selection of make up and self tan items that I have been reaching for to disguise my ghost-like complexion. I won't be doing a post on all the new collections I have received as 1) there enough of these lurking around the internet 2) I don't LOVE every product I have been sent, so would rather tell you about the winners and 3) I am on a mission to create content that is really thought-out and actually interesting for you guys. This was a request from a reader around self tans, so hope the additions of bronzers will help too.
MAKE UP
CLARINS LIMITED EDITION BLUSH & BRONZER COMPACT
Clarins launch a limited edition summer compact every year and I always get really excited about this product because it is always do darn beautiful. This years version has tortoise shell packaging which is embossed with tropical leaves and flowers, so gorgeous. The compact is made up of three matte shades (YEEESSSS) and a slightly iridescent coral blush shade at the bottom. There is not much more to say here, than I absolutely adore this. I love the pan size for swirling a large fluffy brush in and I love the iconic tortoise shell casing. I still treasure the previous year's compacts, and am very excited to add this one to my collection. The shades are so on-point without ever being too orange and the coral blush is the perfect addition to this years' version. It works really well with my complexion.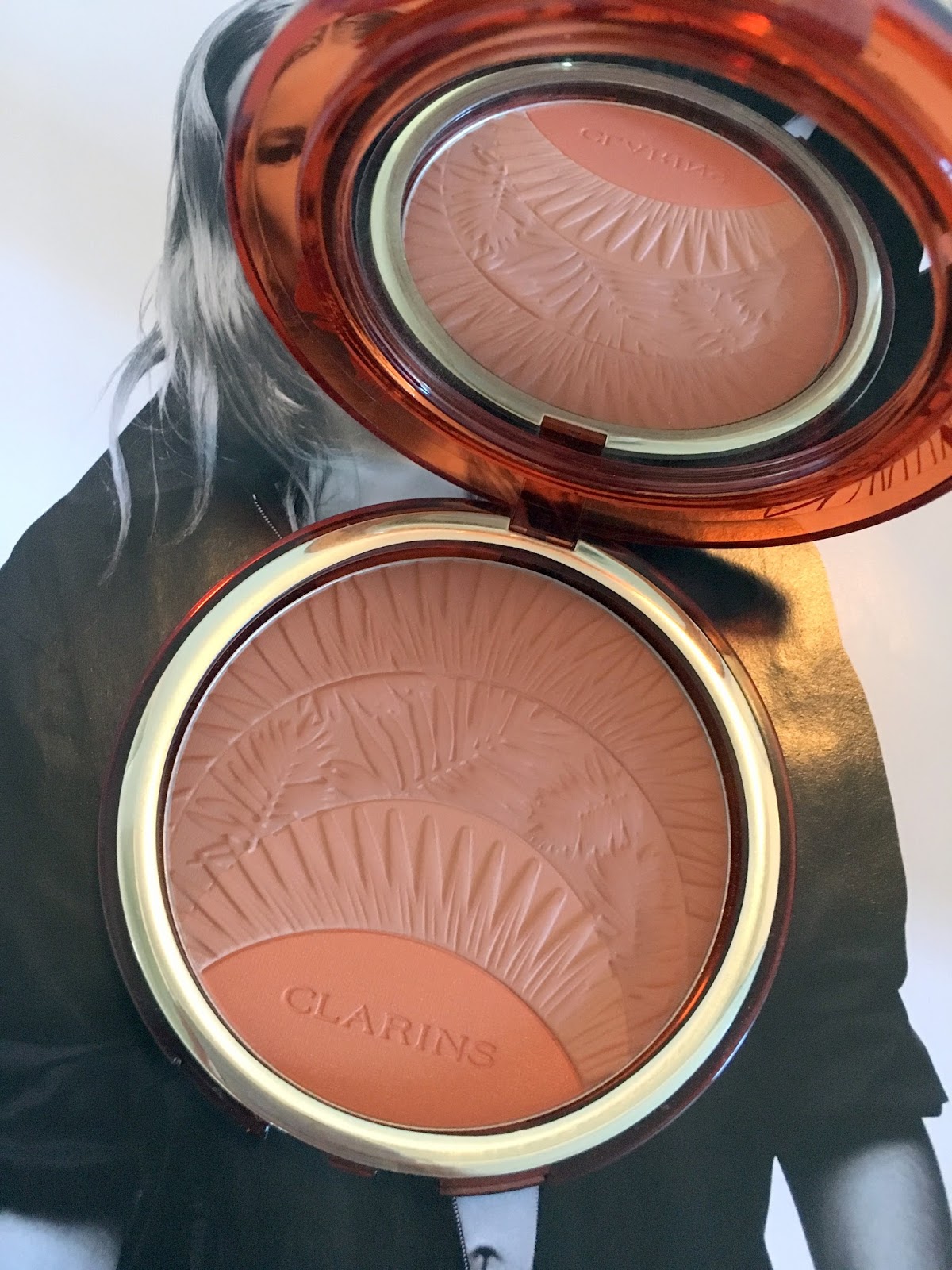 ELIZABETH ARDEN FOUREVER BRONZING POWDER – R550
Arden always seems to produce bronzers that I just really love. The shades are beautiful every year, and this version is no different. You may remember that one Summer Bronzing Palette that I basically have used more than any other bronzer in my collection? Well, it's still a fave.
This year's compact is divided into 4 with a bronzing shade, a contour shade, a highlight shade and a pop of subtle pink. They speak of using the shades separately or swirling a brush and combining all four shades. I do the latter as think the little quads are too small to use individually but I love the results. I do use the corner of my brush in the pink shade for the apples of my cheeks, but as a combo they work beautifully. The pigment is great, yet also quite subtle which is why I love it. It's fool-proof and leaves no muddy, orange powdery effects on the skin; just a sun-kissed glow. It comes in Medium and Deep, I use Medium.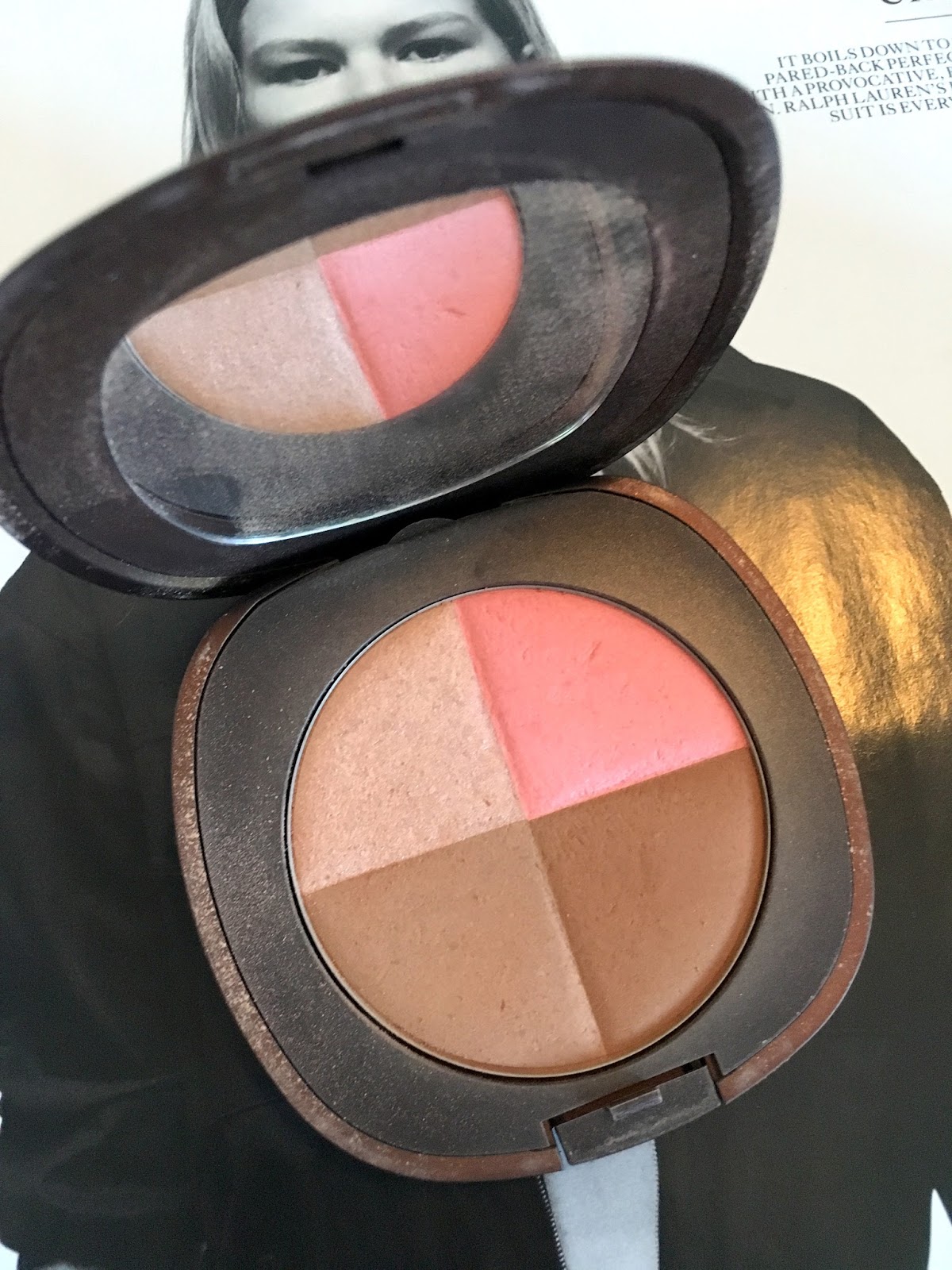 SELF TANS
I love a good fake tan. SO much. I am pretty lazy about actually doing it and wish I was better about this as it makes me feel and look so much better. I am pretty much allergic to the idea of lying in the sun, so self tan it is! There are such great options out there and you guys asked for some of my favourites over on Instagram.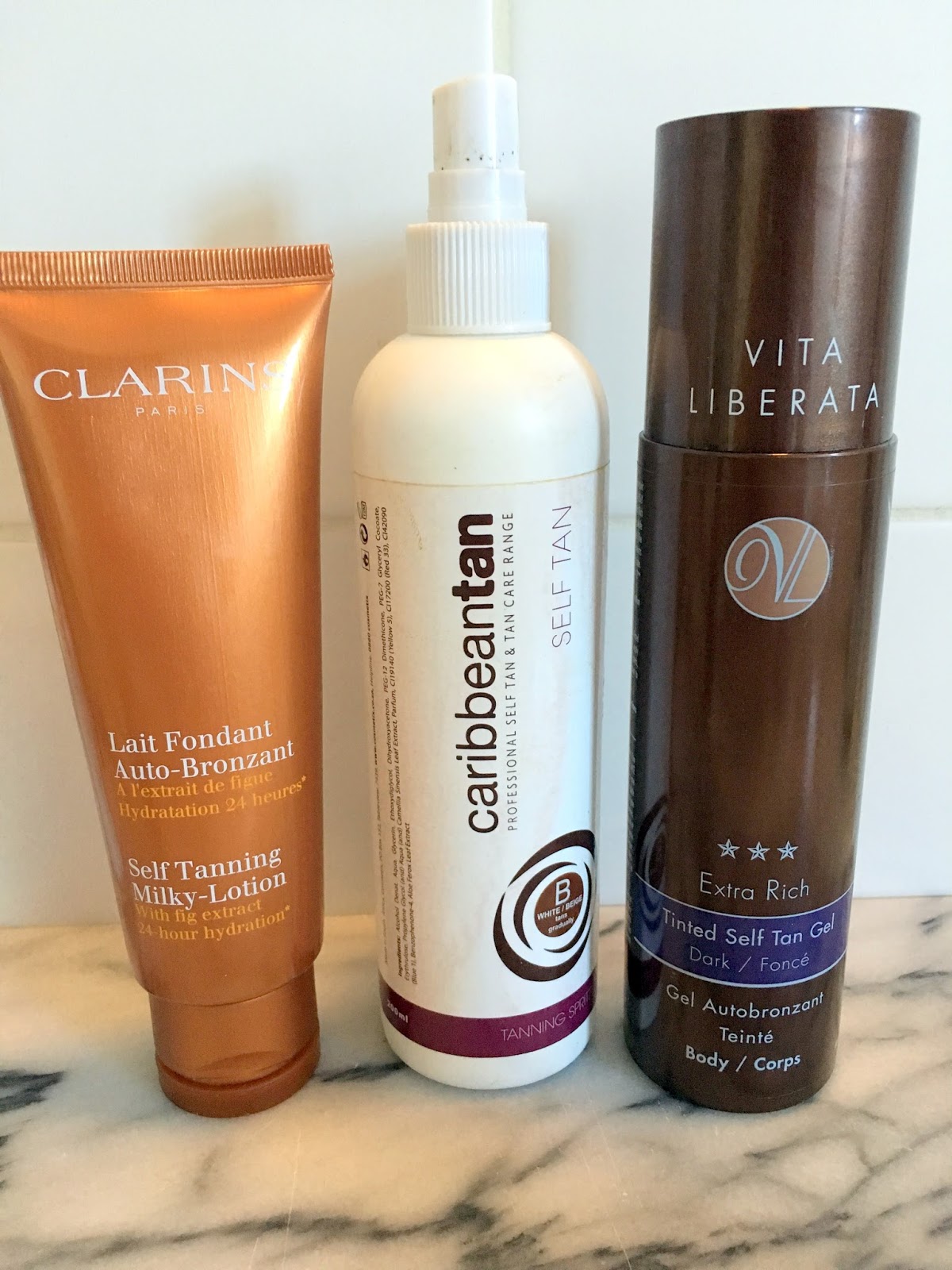 CARIBBEAN TAN TANNING SPRITZER – R79.95
This is such brilliant value for money and a great option to avoid looking orange. Caribbean Tan offer 3 shade options – A, B and C. I generally use B but have recently been using C which works perfectly for me. I guess I good judge is how your skin would usually tan, and my skin does go pretty brown when I lie in the sun (which never happens anymore).
The Tanning Spritzer is a tinted liquid that comes in a spray bottle so it's very easy to see where you have or haven't applied product. It smells very strong and can be quite messy to apply, but you just have to look past that part. I do it in the shower with a mitt (obviously no water in the shower, just to avoid mess). The end results are all worth it, it has no orange under-tone and gives a very natural looking, olive tan. The price point is also brilliant, so I feel nothing lathering myself in this stuff.
My only gripe is that the mitt that comes in the box is pretty useless as it doesn't have the waterproof protective lining inside, so the tan soaks through and stains your hands anyway. I mean, it still provides a level of protection but I opt for my other mitts which mean my palms get no tan on them at all. Otherwise, great product and an old faithful of mine.
CLARINS SELF TANNING MILKY LOTION – R365
I absolutely adore this stuff. It's my go-to recommendation for lighter skinned girls who want a touch of colour; nothing too hectic, and still very natural. It smells very subtle and has fig extract in it which makes it feel quite luxurious to slather on. My biggest bonus about this product is that I feel it hydrates the skin beautifully. Other self tanners tend to dry my skin out, whereas this one doesn't do that at all.
The tan is buildable, so you can put a few layers on to get the tan darker. I also love how it fades – no glaringly obvious peeling that makes you look a sight. It is more pricey than the above, but I adore it for my upper body (my legs don't get the special treatment my arms and chest get!). Buy here.
Vita Liberata Extra Rich Tinted Self Tan (Dark) – R795
This is most probably my ultimate tan brand and if I could afford to use this one only, then I would. The Extra Rich version is my ultimate as the tan it gives it SO unreal; think a deep, natural olive tan. The formula is moisturising and the tan fades evenly. I don't have a bad word to say about this stuff and I love using a product that is non-toxic, odourless and free from parabens, perfume, alcohol and all chemicals of concern.
I have actually finished my bottle and need to pluck up the courage to splurge again. Really, it's THAT good. Buy here.
Next on my list is to try the Loving Tan Dark lotion. I hear it's brilliant and see Muse stocks it. Buy here for R699.
Prep The Skin
I have had so many people ask for the best spray tan recommendations and I've actually just started doing this at home myself – it's way cheaper and gives you the same results. The main step you have to be sure to do in order to get an even tan that lasts well is to prep your skin! And by that, I mean exfoliate properly.
KAHVE SCRUBS – R280
I have been testing out two scrubs from the new local brand called Kahve Skin. The brand is brand-new and comes in beautiful packaging – it reminds me of Frank Body Scrubs from Aus. The scrubs are super gritty (just how I like them) and come in two variants; Coconut Matcha and Coffee Cinnamon which go for R280 each. They offer free delivery in SA (yay) on their online store. My personal favourite is the Coconut Matcha just because I like the scent more.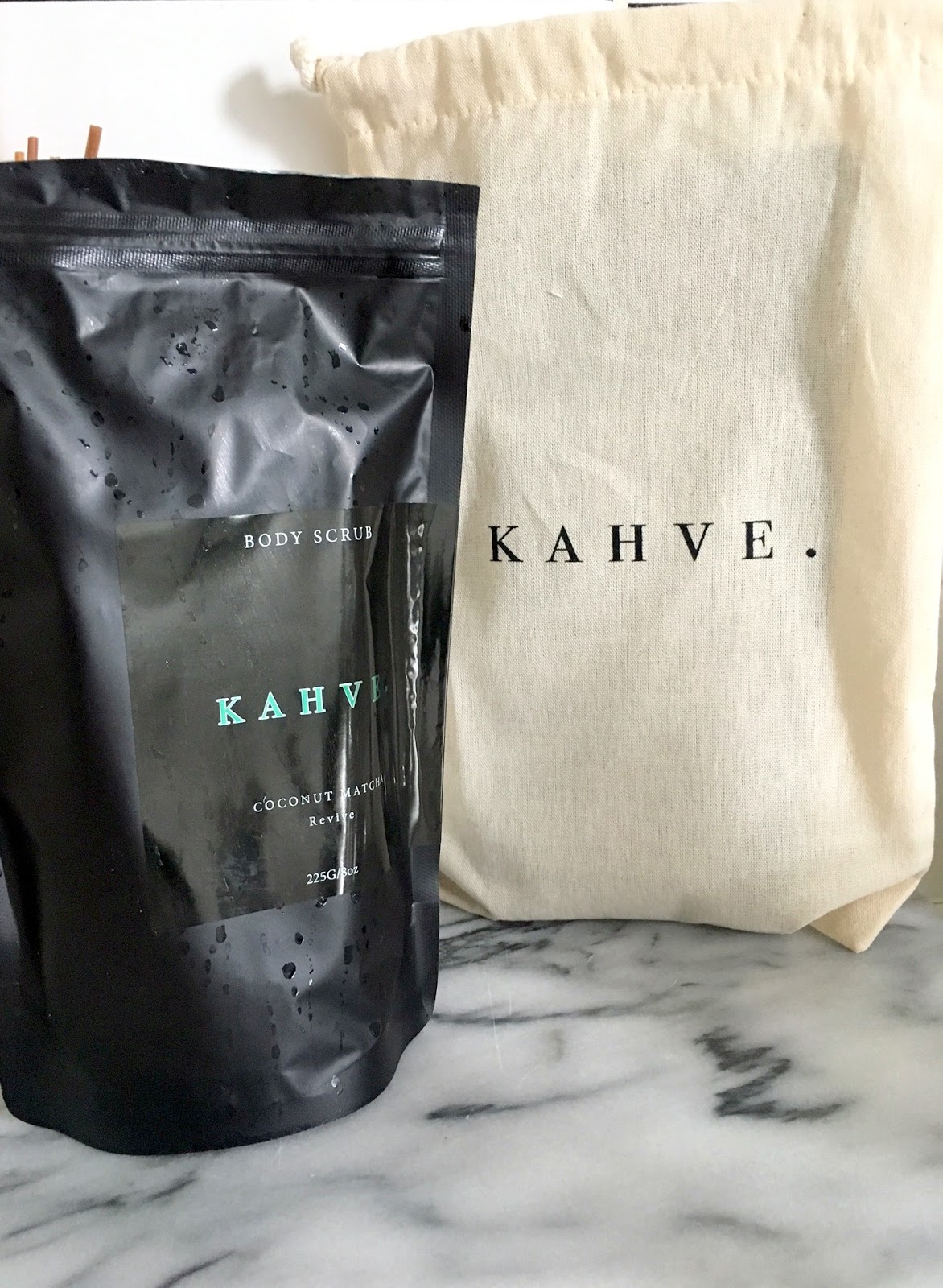 For best results I have been wetting my skin in the shower, turning the water off (draught and all) and then giving myself a scrub down. My skin feels phenomenal afterwards and using this weekly has really helped my upper arms which were feeling very wintery and bumpy.
https://kissblushandtell.co.za/wp-content/uploads/2017/11/IMG_4118.jpg
937
750
Victoria
/wp-content/uploads/2020/03/logo.png
Victoria
2017-11-29 09:50:00
2020-06-24 15:31:16
GETTING BRONZED FOR SUMMER - Bronzers, Self-Tans & Body Scrubs