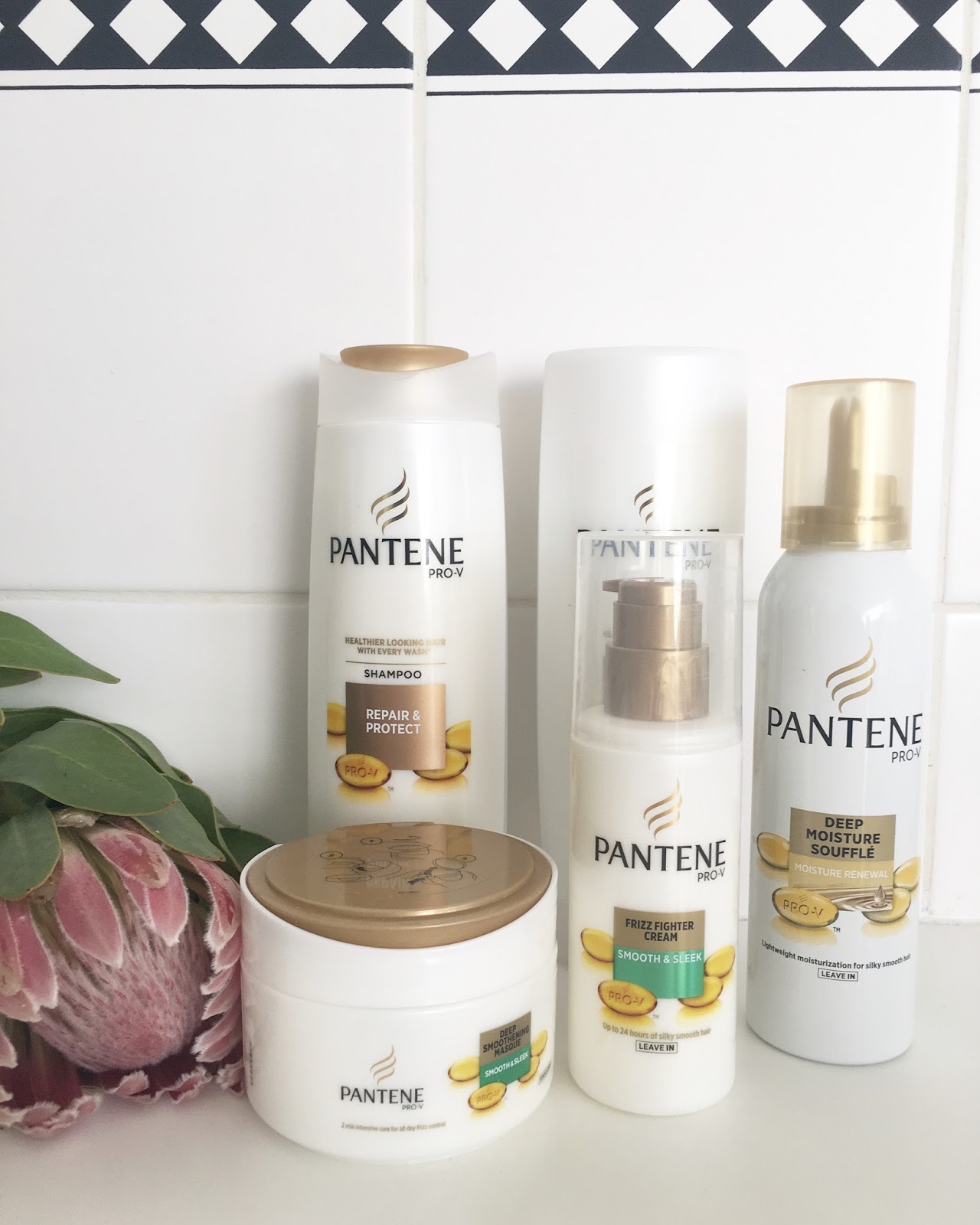 I gave my hair a serious chop this summer. It was so needed and I decided I was sick of having such long hair. I am pretty lazy when it comes to styling my hair, so before the chop I was wearing my hair up (out of my face) about 90% of the time, so what was the point?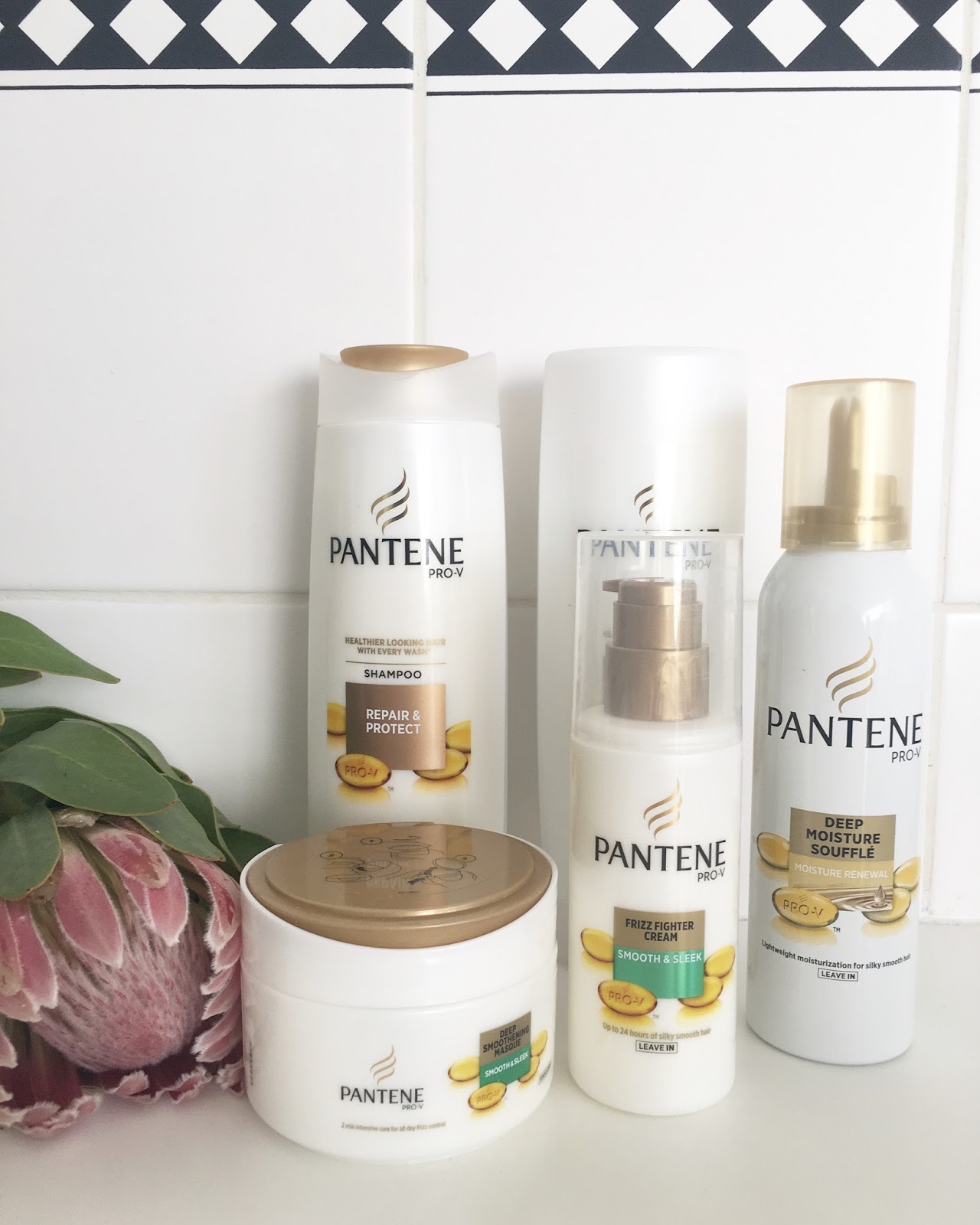 I wanted to keep my hair long enough so I was still able to tie it up, yet short enough so it looks groomed and, most importantly, healthy!
Anyway, having hair that shines, feels strong and doesn't look dry and frizzy is of the utmost importance so I was pretty excited to give the newly formulated Pantene Pro-V range a go as it is said to work at the core to repair hair and make it up to 15x stronger. The range promises to:
• Regular use of Pantene Repair & Protect Shampoo and Conditioner prevents cuticle damage, keeping hair's moisture management barrier intact. This ensures hair stays hydrated and reduces dryness and dullness.
• It also improves smoothness and silky feel. Friction between strands is reduced and hair is so soft and smooth that you can run your fingers through your hair without it getting tangled.
• Finally, Pantene Repair & Protect reduces hair frizz for better style retention and no fly-aways.
Ummmm YES!
I started off using the Pantene Pro-V Repair and Protect shampoo and conditioner which I have used before. This combo is aimed at improving any split end damage and helps with fly-aways – repairing the damaged cuticles. I have to say that on using this for a solid week, I noticed that my hair was a lot smoother and silkier to touch. I also love the added protection, especially at this time of year where our hair is so exposed – and we so often neglect it, unlike our skin.
I then committed to giving my hair an added boost of moisture, I do masks on my face religiously, yet I tend to forget about my hair. A newer launch from Pantene is a Deep Moisture Soufflé – how amazing does that name even sound!?! This is a leave-in treatment that is packed to the brim with moisturising ingredients. I love the whole process of using a foam on my hair – I prefer using this on freshly washed, wet hair – the mousse absorbs right in and when your hair is dried it doesn't feel weighed down or greasy in the slightest. I prefer using more on my ends and keeping applucation to my roots light, but this is up to you.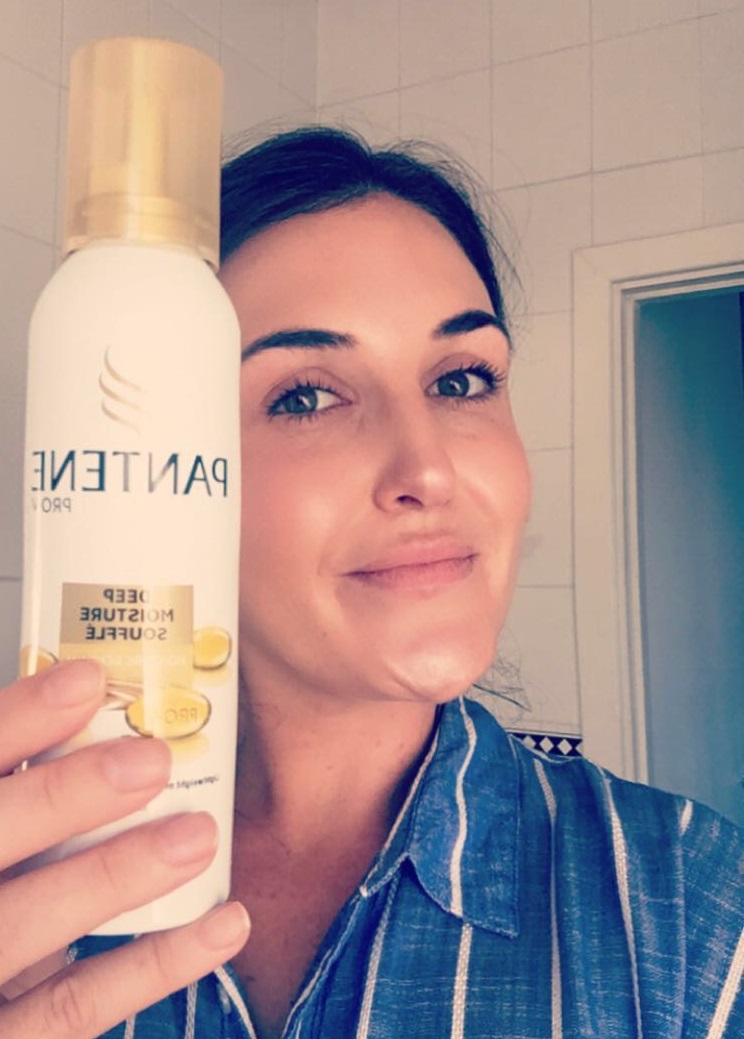 For those days when I want a proper, full treatment mask I have been reaching for the Pro-V Smoothing Mask. You guys, this stuff leaves my hair like silk. I like using this on an evening where my hair is due for a wash, I apply it and sleep with it on – putting a towel on my pillow case to protect it. In the morning I follow my usual shampoo routine and my hair literally feels like satin. Fly-aways are gone and the shine in my hair is amplified.
The last product is the Pro-V 24-hr Frizz fighter Cream – I feel this one was less suited to my hair type, or perhaps I was applying it too generously as it did slightly weigh down my hair. I also didn't feel my hair needed any help in the frizz department after using the aforementioned products so religiously. I would imagine that less 'fine' hair, like mine, would love this. I am by no means saying it's not a good product, but just not suited to what I need. I am going to keep playing around with this and will report back if I've found a better way to incorporate this on my Instagram stories – keep a look out.
In summary, I am SO happy with my hair TLC progress thus far – I have seen improvement in my scalp as well as my ends, which had started to feel incredibly dry. I guess it could be attributed to the drought we are experiencing in Cape Town, but this is the driest my skin and hair has been in years!
Availability & Pricing
The new Pantene collection is available at retailers nationwide.
• Pantene Repair & Protect 400ml (Shampoo + Conditioner) R69.99
• Pantene Repair & Protect 750ml (Shampoo + Conditioner) R109.99
• Pantene Gold Deep Moisturizing Soufflé (Leave-in Treatment) R74.99
• Pantene 24-hr Frizz Fighter R74.99
• Pantene Intensive Moisture Masque R48.95
https://kissblushandtell.co.za/wp-content/uploads/2017/03/IMG_4233.jpg
1600
1280
Victoria
/wp-content/uploads/2020/03/logo.png
Victoria
2017-03-06 09:56:00
2020-03-24 08:13:35
Some Much-Needed TLC for my hair | AD