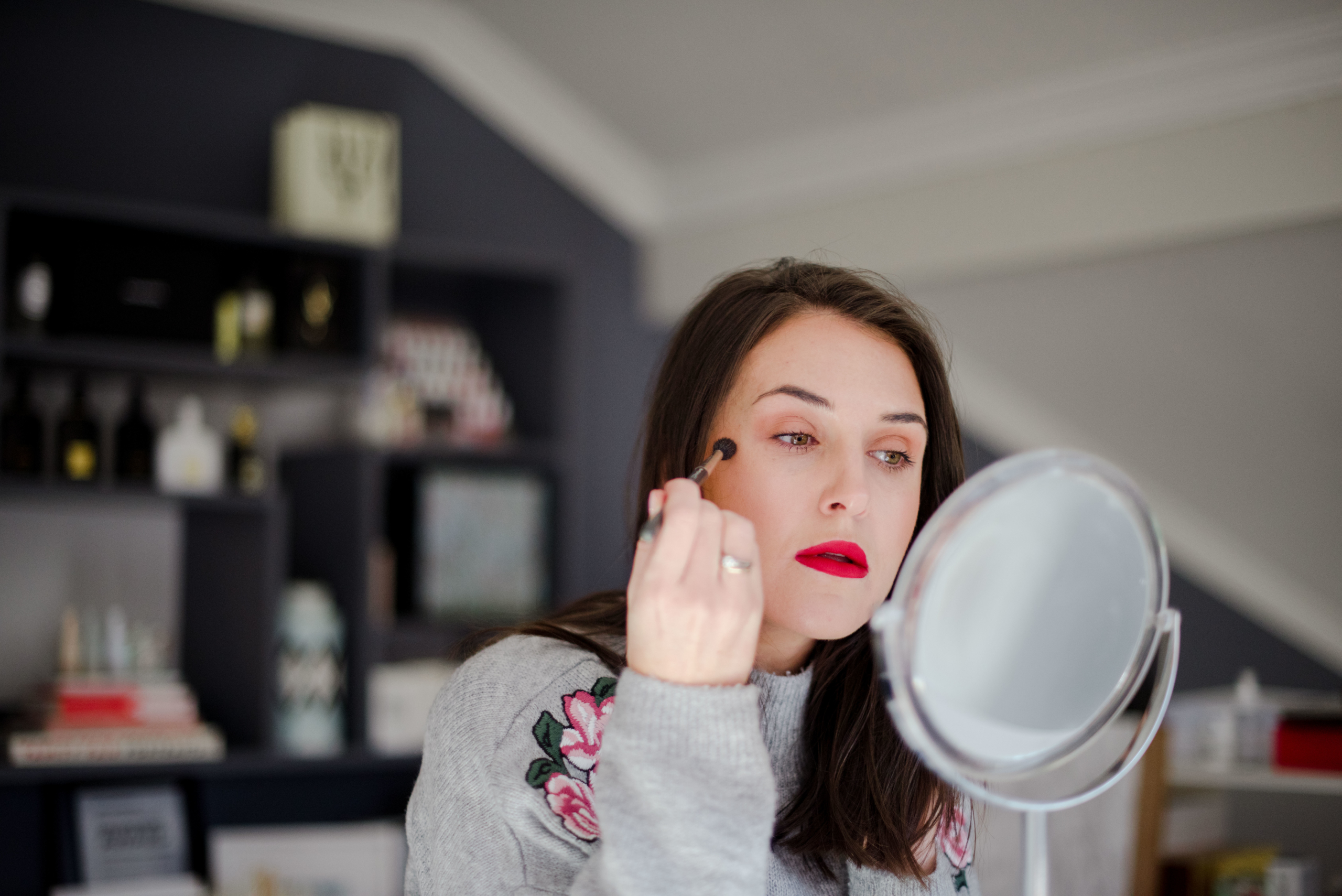 I am a luxury make up junkie, we all know this. However, I am not one to shy away from a good dupe and I've found this to be one of the best parts about my years of blogging; I get to try a wide variety of more affordable make up that I probably wouldn't have tried otherwise and, in doing so, have discovered some absolute gems. I strongly believe in investing more in your skincare, but when it comes to make up you most definitely can skimp if you want to and still find some really good stuff.
Even though I tend to mostly stick to more luxury products, that's not to say I don't incorporate affordable make up into my routine. In fact, the handful of affordable make up I do use has been with me for a while and is most definitely the kind of products I will never not have in my make up collection. I adore them!
I get asked for affordable recommendations ALL the time, as we all love a good bargain (provided it works). These are my old-faithfuls (some newer than others) that I generally recommend and have worked well for me and my skin type.
Side note: when I refer to high-street or drug-store (American and UK terms), this means make up you would be able to pick up at Clicks or Dischem and is generally regarded as more affordable.
Base products (foundation/tinted moisturiser):
Hands down the Bourjois CC cream is my go-to recommendation here. It's brilliant! So brilliant that it travels everywhere with me. It makes the skin glow and gives a really good amount of coverage. Only downfall would be the lack of shades – it has a terribly small selection and one of the shades (Light Beige) just so happens to match me perfectly. If you can't find a good shade match, then you'll have to pass here.
Foundation wise it would have to be either the L'Oreal Lumi Magique foundation which is a medium coverage, has a wide shade variety and is just consistently good. Then the Rimmel Match Perfection foundation is also BRILLIANT. It's quite similar to the aforementioned L'Oreal one and a real goodie! In fact, this has been much more of a favourite of mine this year. Lastly, L'Oreal Infallible 24HR is great – good coverage and just a good, solid foundation – also a better bet for girls who err on the oily side, the others are better for us dry skinned gals!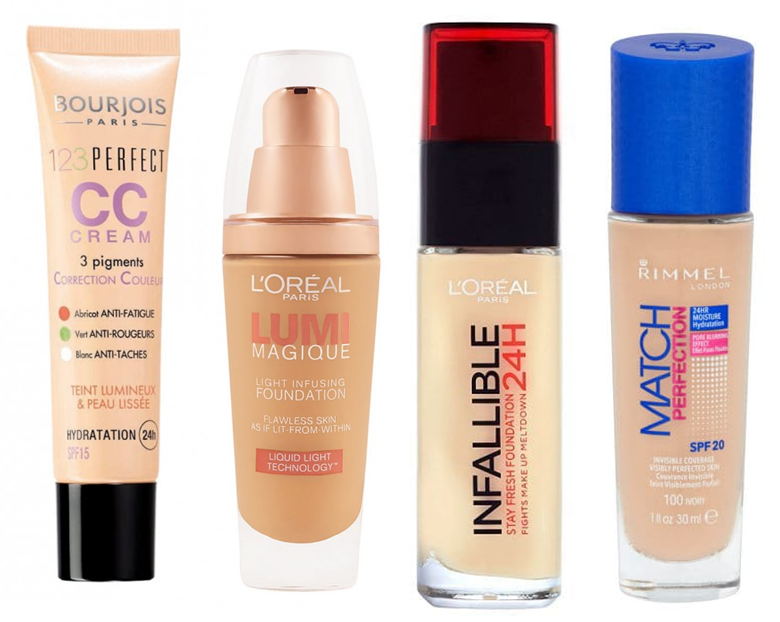 Again, you would have to go and shade match yourself as one brand may do a better shade match for you than the other and, personally, half of the mission of finding the 'ultimate foundation' is finding the PERFECT shade match. It's not as easy as it sounds, trust me. 90% of people don't take enough care in doing this step.
Concealers:
I love the Maybelline Age Rewind concealer but for some daft reason, they don't offer this in SA. There is also a fab one from Soap & Glory as well as Bourjois but, shock horror, none of them are available here either. I recently finished the Dark Spot Concealer from Revlon and really loved it – try the tester though as this may be very specific to my skin. It's quite full coverage which I love for those days I need that extra bit of help. Revlon have also just launched a new concealer called YouthFix – you guys, it's fantastic. It may even rival my trusty Maybelline Age Rewind. The applicator is a perfect little sponge (smaller than the Maybelline applicator, which is nice), the coverage is medium and it blends beautifully. Day-to-day this is my new fave!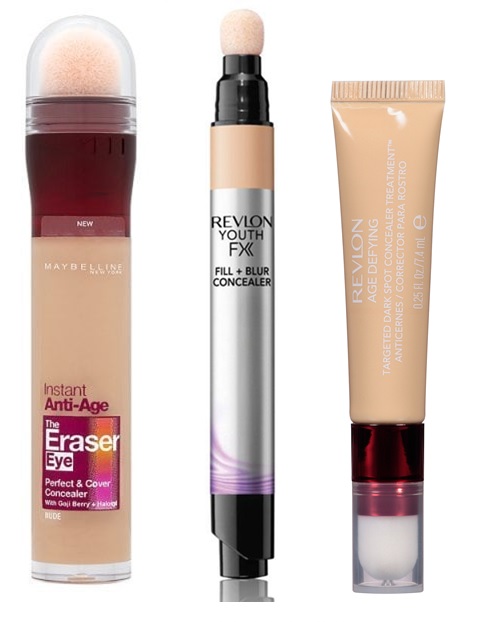 Eyes:
Mascara-wise you simply cannot go wrong with L'Oreal or Maybelline mascaras – my favourites are Maybelline Lash Sensational, Maybelline The Colossal Volume Express, L'Oreal False Lash Effect and L'Oreal Miss Manga. Seriously, if you are wanting to save money then go high-street on your mascaras as these guys give the luxury guys a run for their money! I am waiting with baited breath for the new launch from L'Oreal called Lash Paradise. I hear it's a goodie (and they told me on Twitter that it's definitely coming to SA – yay!!)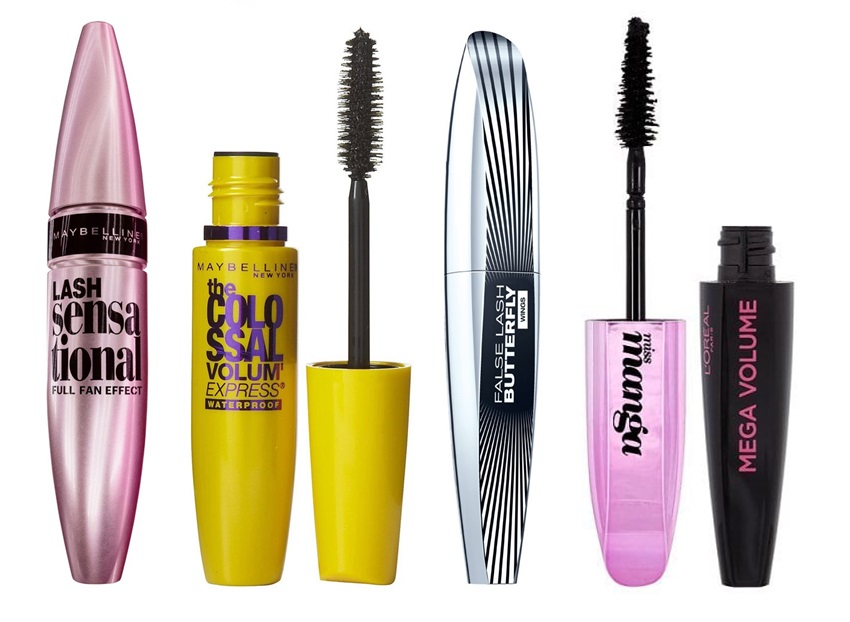 Eye-Shadows:
Hands-down the Maybelline Bad to the Bronze cream shadow BUT, alas, South Africa doesn't have this shade (they do have the formula though). I just adore this particular shade as it's a beautiful bronze that swipes easily over the lids and seems to work well with most complexions. It also doesn't crease badly and lasts well. Powder shadows worth looking at are the Yardley Colour Quad in Dynasty – great pigment and love these shades (good dupe for some of the Urban Decay Naked Heat shades), the Revlon shadows are also good, I am really enjoying their latest ColourStay Creme Shadow. There is one shade called 715 that I adore.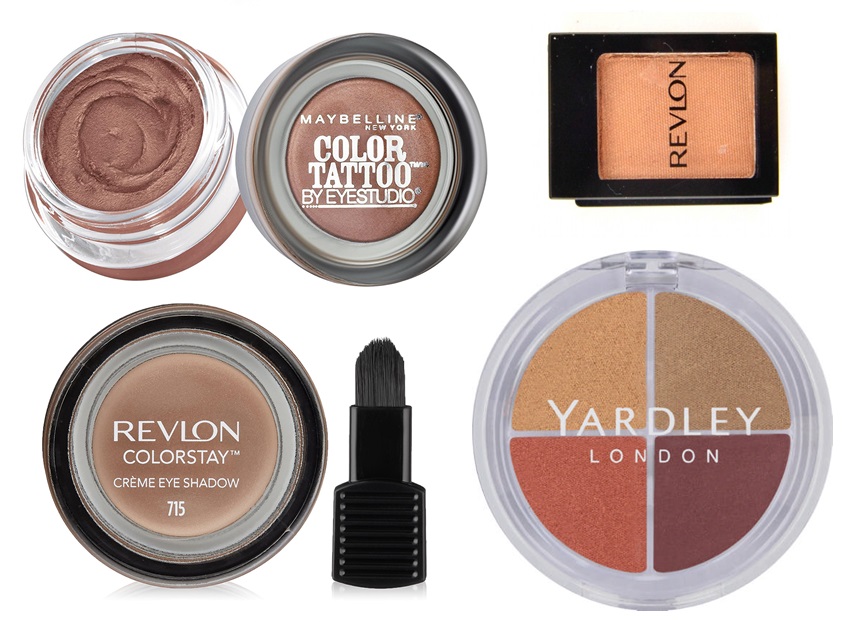 Brows:
I have used the Essence Make Me Brow for ages and it's a product I use daily. It's a pigmented comb-through brow mascara type product. This is not going to work for you on its own if you don't have brows to begin with. If you are needing to draw them in and faux your way a bit first, then have a look at the NYX Micro Brow Pencils (R149.95) – they are really brilliant and, again, pretty much identical to the Brow Whiz from Anastasia BH which costs a whack! You can then finish the brows with the Essence Make Me Brow (R54). Great combo! No need to spend a bomb here.

Blushers and Bronzers:
There are some great blushers and bronzers in the drugstore. Some top pics for me would be the L'Oreal True Match Le Blush in Golden Amber and for bronzer, I would go to Bronzilla from Revlon; an old favourite. Bronzilla is quite a dark bronze so Topshop's Mohawk bronzer would be my other recommendation but, alas (again), Topshop took their beauty offering out of SA. Maybe call on a friend to bring this one home for you, it's really good. Bourjois also do a great bronzer if the Revlon one looks a tad dark for you.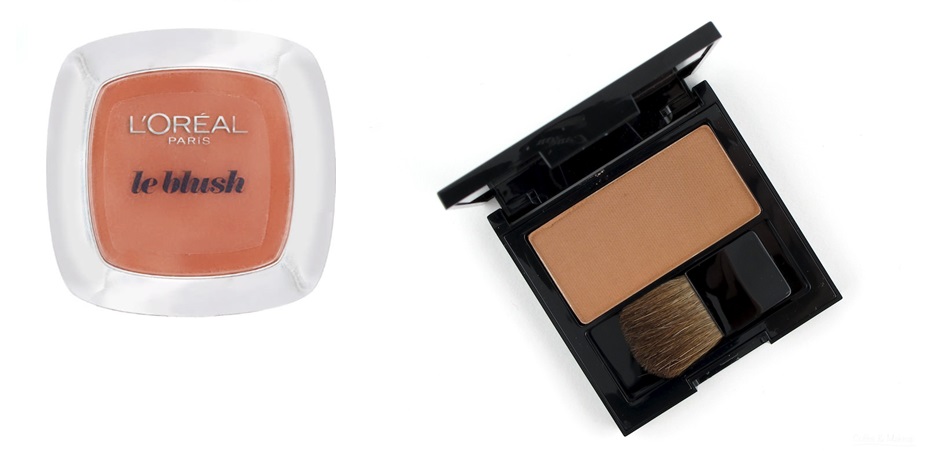 Highlighters:
Nothing I've personally tried has ever blown me away but then again, I haven't tried that many highlighters from the drugstore – they are all way too hectic and glittery for me. Physicians Formula would probably be my best bet, the only reason I slightly hesitate here is some of them have a bit of a glittery look. Maybe have a look at NYX Born To Glow Liquid Illuminator Sunbeam – but I can't recommend this as haven't personally tried it, just looks good and I trust NYX, else I would go high-end here.
Lipsticks:
Oh goodness, some of my very best lipsticks are from the drugstore. My best red would definitely be the Julianne's Color Riche Pure Red from L'Oreal. My best nude would definitely be the Kate Moss Ultimate Nudes in Rosetto 43 plus the Revlon Colourburst Matte liquid lip in Seduction and my best lip balm would be the Piz Buin Sun Lipstick (unisex and just a simple lip balm but I often just wear this on my lips). I didn't have to think about this one for a split second as these are all SERIOUSLY old faithfuls! If those shades don't work for you, then have a look at these collections I mentioned as the formulas are great and you can match a shade that works for you from there. If you want a more sheer finish then I adore the NYX Butter Glosses (I love the shade Eclair) and the Revlon Colourburst Balms.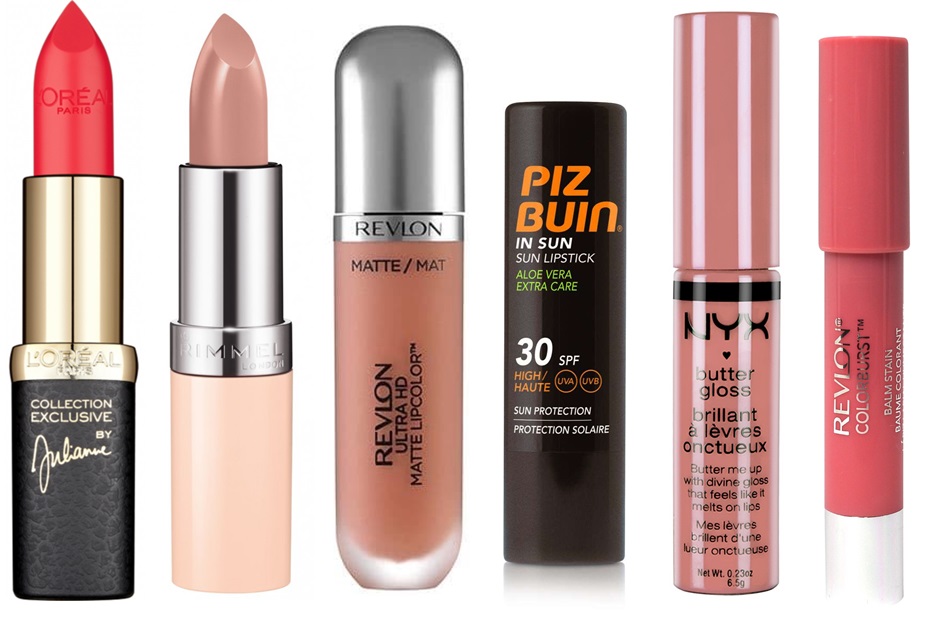 Setting Sprays and primers:
Nothing I have tried on the high street (in SA) has impressed me. There are one's that work, I guess, but ingredients wise they are too sapping of moisture for the skin and that's not worth it, in my mind. I would spend a little more here or leave it completely. Your other option is to use a rose water spray and decant this into a spritzing bottle – this won't make your make up last longer but it may give some glow which we all love. This is what I do daily as my skin is quite dry, so I don't battle with longevity but rather look for glow. I have spoken about Rose Water non stop on my Instagram 🙂
I hope this post helps you guys. Please share any recommendations I may have missed as I get very excited about trying new products, especially if I can save a bit! All these recommendation, bar one, are old favourites that I have repurchased time and time again. Happy shopping 🙂
https://kissblushandtell.co.za/wp-content/uploads/2017/10/CF4D2A76-B196-4D9F-9CD0-33468FC6A6BC-scaled.jpeg
1709
2560
Victoria
/wp-content/uploads/2020/03/logo.png
Victoria
2017-10-23 12:02:00
2020-07-08 15:58:19
AFFORDABLE, BUDGET-FRIENDLY MAKE UP THAT I SWEAR BY