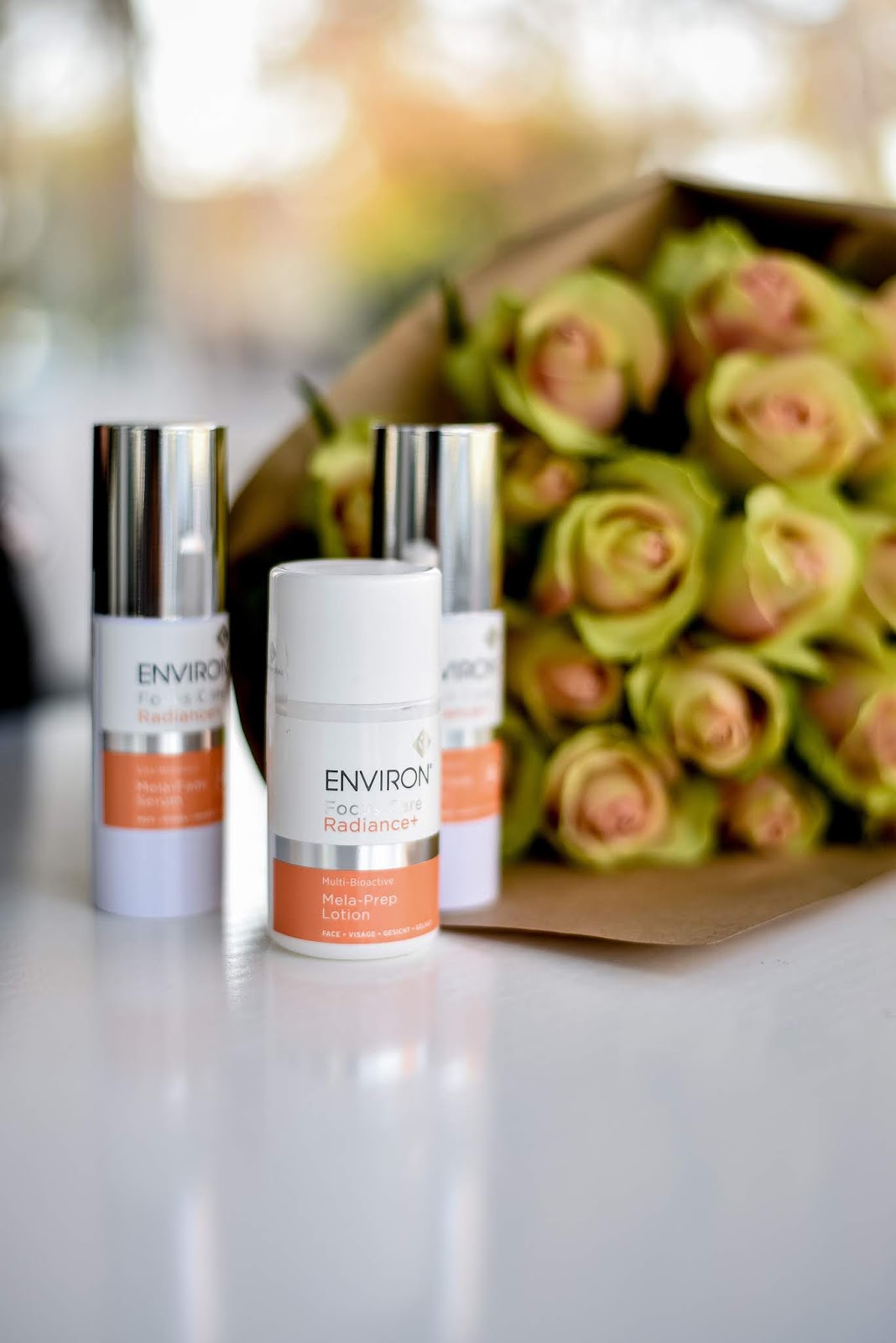 Environ is a brand that I have been asked about a ton on Kiss, Blush and Tell however, up until recently, had almost lost touch with so I've never been able to give a proper review. I used to use their Tea-Tree range in my teen years, and loved it and it is most definitely a brand I have always trusted in the industry.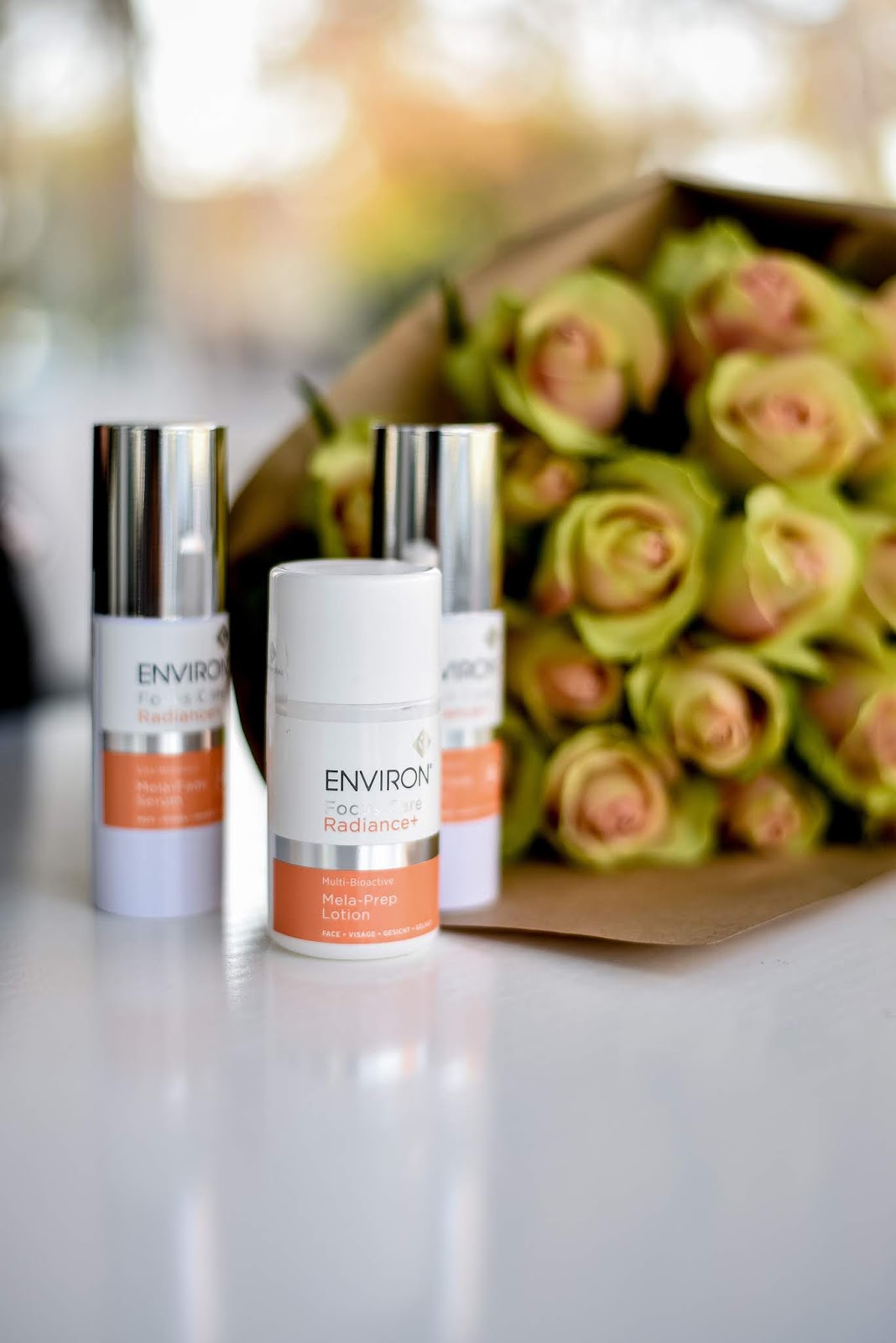 When they approached me to review their latest launch, Focus Care Radiance+, I was delighted as the range really is very much targeted to my main concern; pigmentation. I was adamant that I needed a solid 12 weeks to test the product so when you have heard me go on about the fact that I am busy testing a brand (and that only), this is the range I was referring to. Let's get into the details:
What is Focus Care Radiance+ all about?
The range sets out to target uneven skin tones so could be used by anyone who battles with sun damage, dull skin or skin that needs 'evening out' (umm, who doesn't need this?!). Environ pride this launch on targeting the 6 complex steps of melanogenesis which are reducing UV exposure, inhibiting Tyrosinase, blocking Tyrosine activation, inhibiting Tyrosine conversion, reducing Melanin Transfer and, ultimately, reducing the appearance of Pigmentation I really like that this range can be used in combination with other products you already own. I feel like this is really forward-thinking when a brand has this approach as we all use cleansers, spf's etc from other brands and Environ simply see the Focus Care Radiance+ range being an addition to this. Obviously their ideal is that you are using the Step Up System that Environ are so well-known for, but I have been using it with my usual other products I own (as don't have the Step Up System).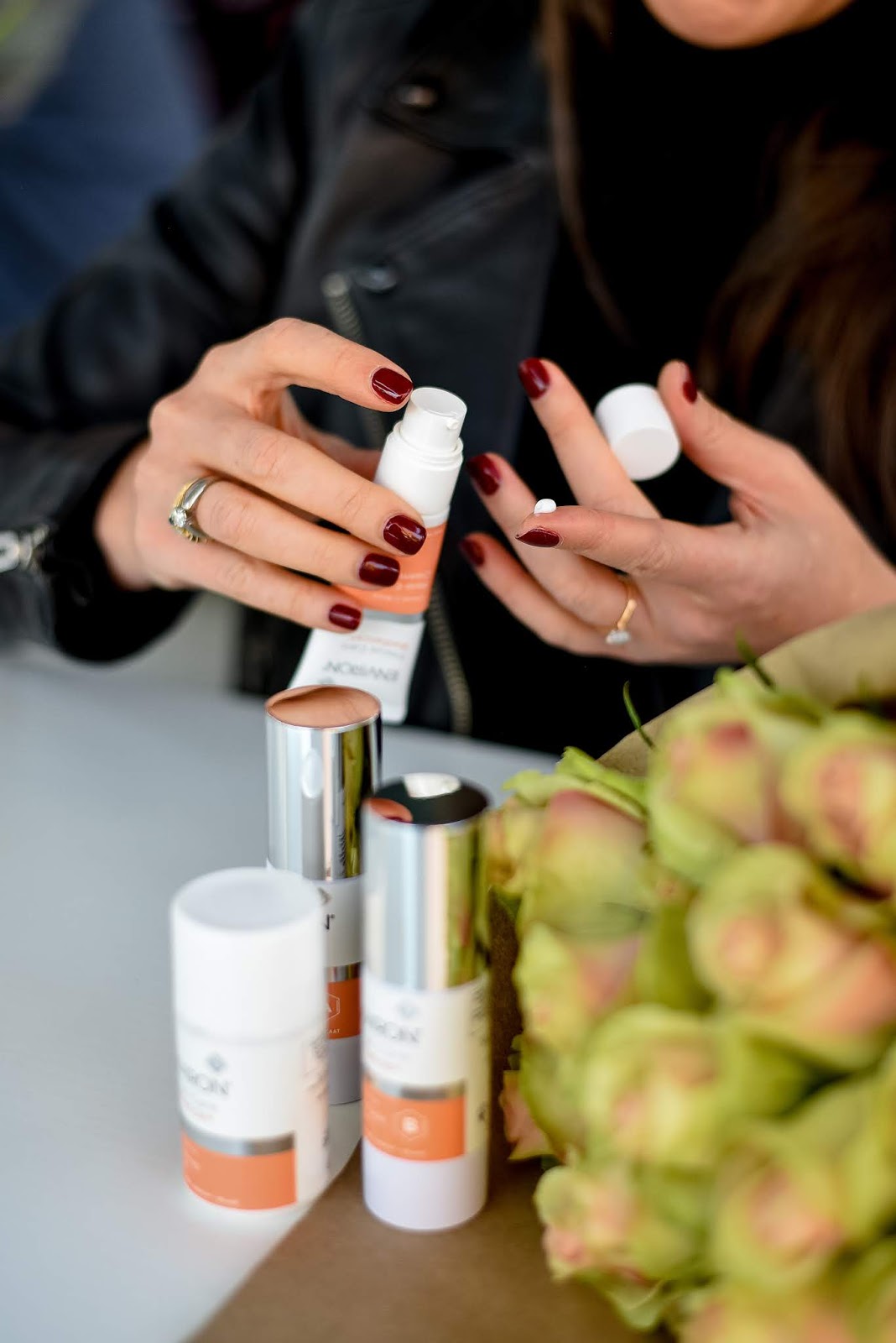 The range:
The range is made up of the below three products which work in combination with one another using the MelaSmart system to target melanin. If you are already an Environ user, then this can slot into your routine and be used in conjunction with the Step Up System of your choice.
Step 1: Mela Prep Lotion (RRP360 for 60ml)
This is your first step that would come into play after you have cleansed and toned. The Mela Prep lotion very much feels like a toner in that it is a watery liquid. It would be applied after toning to the areas of concern (so where you battle with darker spots). As I say, it is a targeted treatment so I choose to apply this with my finger tips and gently massage in into my problem areas for maximum absorption. It contains your Niacinamide (Vitamin B3) which is fab for fading pigmentation, combating acne and keep wrinkles at bay. It also contains Undecylenoyl Phenylalanine which is also known as SeptiWhite. This is essentially a whitening agent that contains amino acids and lipid residue to control tyrosinase activity, which is what stimulates the production of melanin. The last ingredient is Alpha arbutin which works to inhibit the formation of pigmentation.
Step 2: Mela-Fade Serum System (RRP990 for 2x 30ml serums)
Their serum system contains two serums (A and B) that are mixed together before application. One pump of each is adequate and, again, applied to problem areas.
Serum A:
This serum contains Herb Robert which is best known for its antioxidant and anti-inflammatory properties. As we know, pigmentation is an inflammatory condition, so this ingredient assists in targeting this. Cynara Scolymus (which is Artichoke extract) to normalise the skin, maintain the skins hydration and thickness to ensure the NMF (natural moisturising factor) is kept in good health. Lastly, Lactic Acid which we all know is an exfoliating acid that improves the skins texture, pigmentation and general uneven skin-tone.
Serum B:
Your second serum contains Pro-Vitamin B5 which helps keep the skin smooth, hydrated and healthy. Alpinia katsumadai seed extract for your boost of anti-oxidants, Prune Extract for skin conditioning and Honeybush to add calmness to the skin and dose it up with the maximum dose of antioxidants (that we all need and love).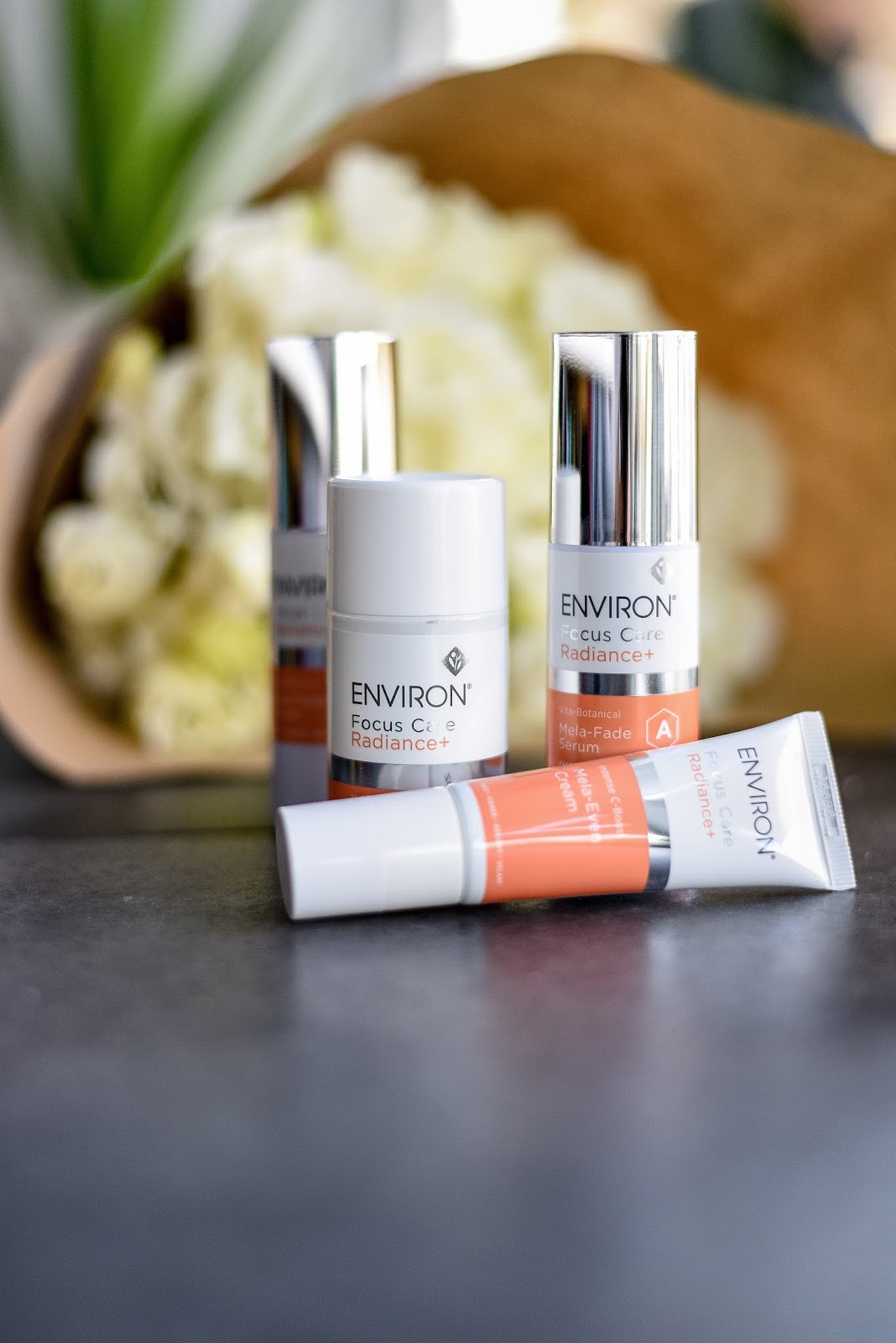 Step 3: Mela Even Cream (RRP450 for 25ml)
This is their Vitamin C infused cream (and we all know that Vitamin C is fab for lightening and brightening our skins – read more detail on this ingredient here). This can be used below your moisturiser, however, I have been using it without a moisturiser on some days and simply following with spf. The cream contains Vitamin C and E. It is a 25ml tube, so pretty small, therefore if you want to preserve this then just apply it to the problem areas and follow with a simpler moisturiser all over.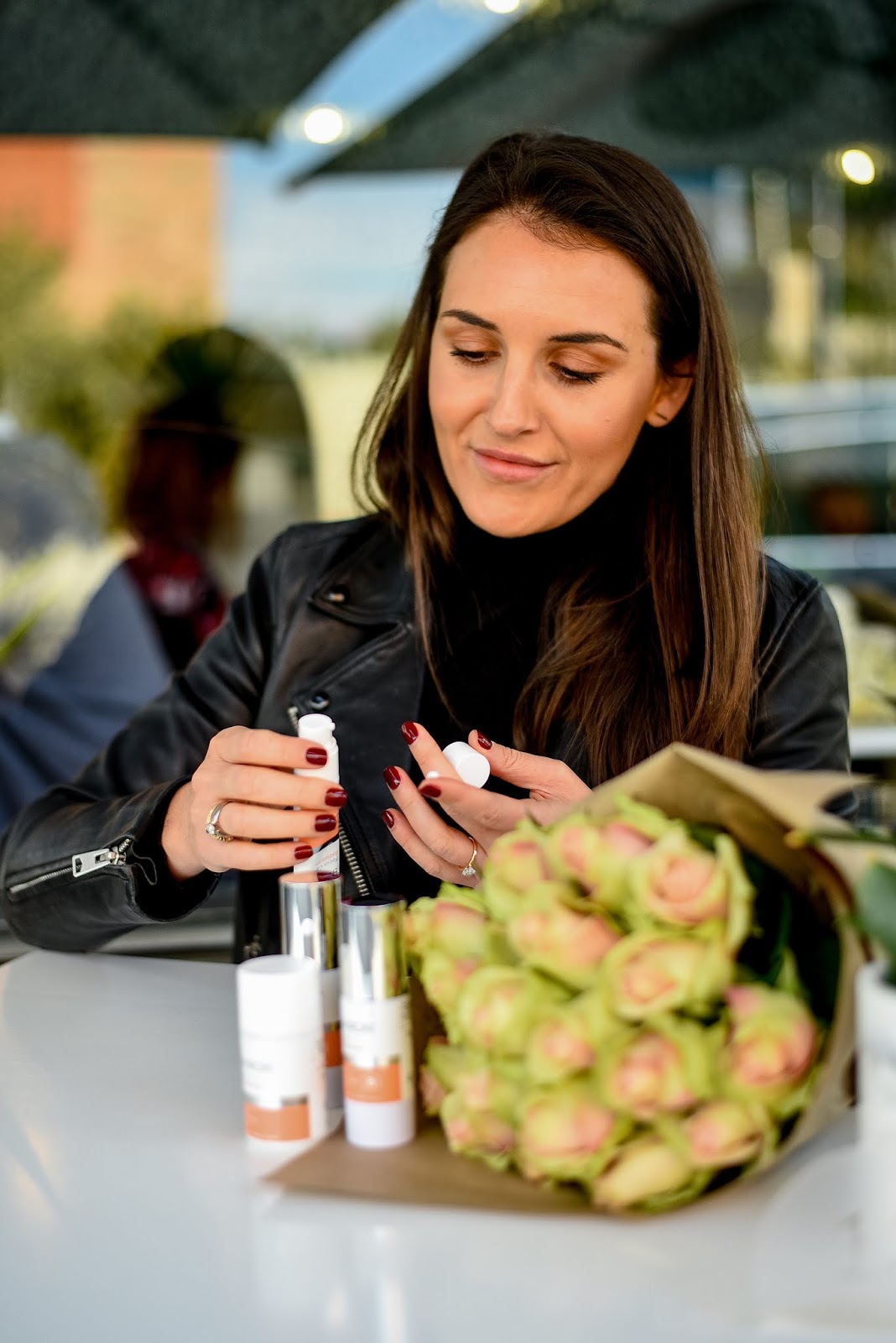 My thoughts so far:
First things first, I am so chuffed I have been introduced to this brand again as it is probably the most iconic South African brand out there and, as I say, one that I truly believe the basis of; that it all starts with Vitamin A. I have most definitely seen an improvement in my over skin evenness. I have two dark spots that are much-improved, however (for full disclosure), I have also been having Fraxel, Dermapen and BBL which will absolutely be assisting this. I also believe their pricing is really good for the quality of ingredients you are getting – very much mid-range pricing all being below R1000. I think this will be a great incorporation to a lot of Environ users who struggle with pigmentation or, at least, want to keep it at bay. Keep in mind, there are a few steps here, but once you get into the habit of doing all three, it's quick and easy. Pigmentation is the most common skin condition here in South Africa and one that so many of us battle with, to varying degrees. It's a welcome addition by a truly iconic South African brand. *This post was paid for and done in collaboration with Environ.
https://kissblushandtell.co.za/wp-content/uploads/2019/07/RobynDaviePhotography-TORIT-may2019-70.jpg
1600
1068
Victoria
/wp-content/uploads/2020/03/logo.png
Victoria
2019-07-22 10:14:00
2020-06-24 15:09:32
Environ Focus Care Radiance+ Review