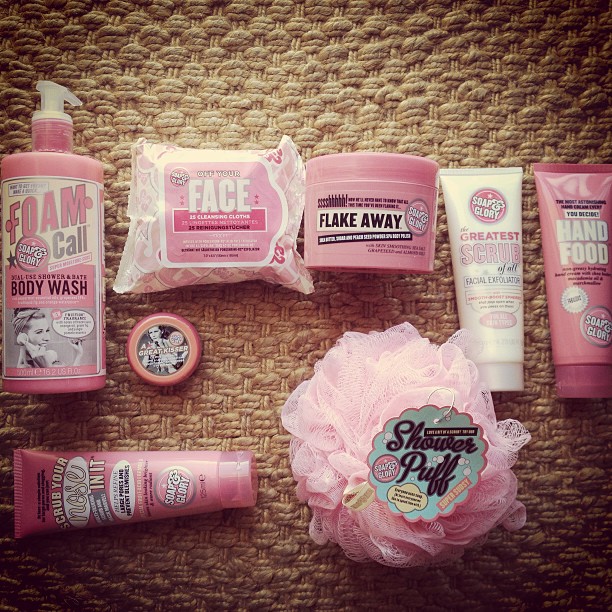 As you may have seen in this post, I bought half of the Soap and Glory range – I love this stuff and have read so many good things about it. From my London days I still have a handful of brilliant beauty YouTubers who I watch when wifi allows – anyway, these girls rave about this stuff, particularly these products. On a side note: I love how unbiased the beauty bloggers in the UK are; they feel nothing for a product they hate, so you really can trust their opinion. Wish more SA bloggers were not swayed by freebies.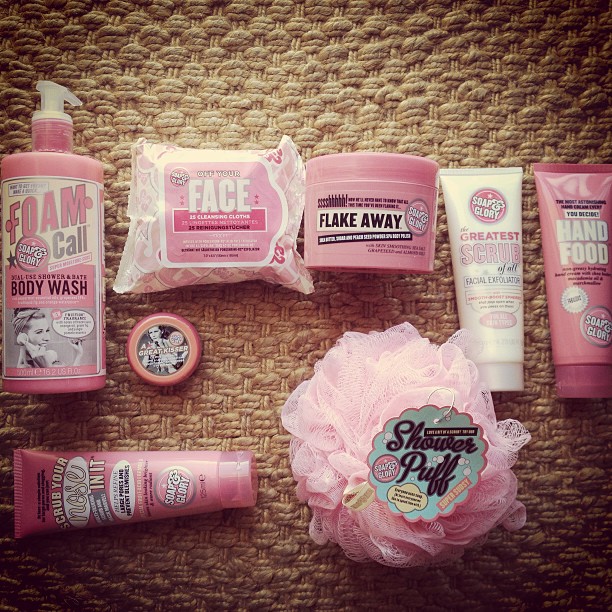 This is what I got and I really could not recommend some of these highly enough (and love the names!):
Foam Call Body Wash – I want to say this is my best (cos it is) but I have a few bests when it comes to this range. This smells heavenly; like fruity and fresh as well as vanilla-like. And look at the packaging! This is a product I refuse to ever be without! This cost around R120.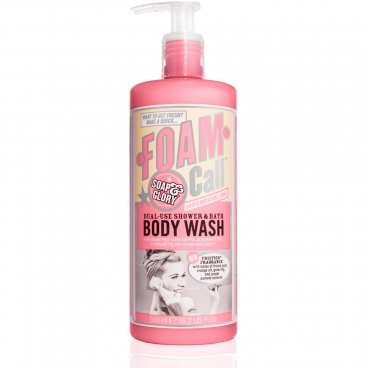 Off Your Face Make Up Wipes – these are your typical face wipes but smell divine (as the whole range does) and leaves no greasy film on your skin. Plus do the job of removing make up like a dream. Perfect for glamping (glamorous camping) or travels. These cost around R78.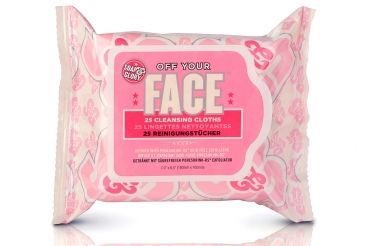 Flake Away Body Polish – I love a good scrub and I had heard this was the 'ultimate old self tan remover' so obviously bought it straight away. It's super abrasive and removed my St Tropez spray tan (review coming) in a flash. I love how they say 'transforming your scaly legs from reptilian to radiant' – it delivers 🙂 This costs around R160.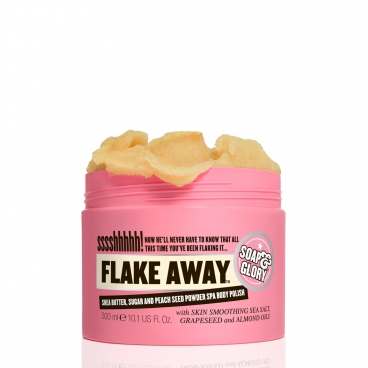 Scrub Your Nose In It Face Scrub – this is a super deep cleansing mask/scrub (well that's how I decided to use it). It's a blue/grey colour and you put it on, scrub like hell and let it dry (this way it acts like a deep cleansing clay mask. Both mine and my sisters skin felt amazing after this. It did bring out a pimple or two but that shows its working. This costs around R170.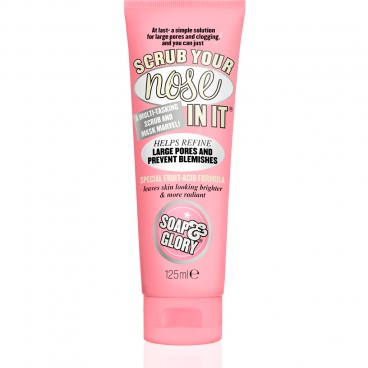 A Great Kisser (Juicy Peach) – there were three colour/flavours of this lip balm and I had heard great things. This is one of the three 'bests'. Adore it and makes lips look so pretty. This costs around R130.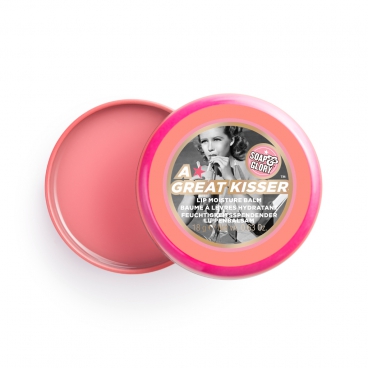 The Greatest Scrub of All – this is a much softer version of the Scrub Your Nose In It version. It feels more hydrating and more like something I could use every second day as opposed to the latter which I would only use bi-weekly. Having said that, both have their place and their use so work wonders together. This costs around R170.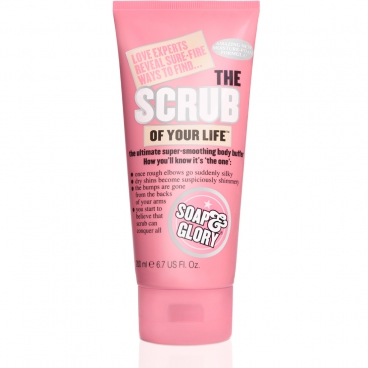 Pink shower loofah – this is just another shower loofah, excepting that it is pink and pretty. Nothing more, nothing less. Forgot this proce but think it was about R80.
Hand Food – this is their cult product. I actually got it for my sister first and after trying hers, I had to get one too. Obviously. It sinks into the hands really well, smells lovely and doesn't make your hands slip. The UK winter made this an absolute necessity! This cost R90.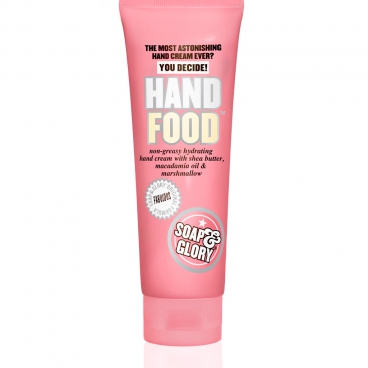 Image source and details here
https://kissblushandtell.co.za/wp-content/uploads/2013/01/5cea8ec4574811e2b8e822000a1fbcc7_7.jpg
612
612
Victoria
/wp-content/uploads/2020/03/logo.png
Victoria
2013-01-16 06:47:00
2020-06-28 10:53:45
Soap & Glory addict