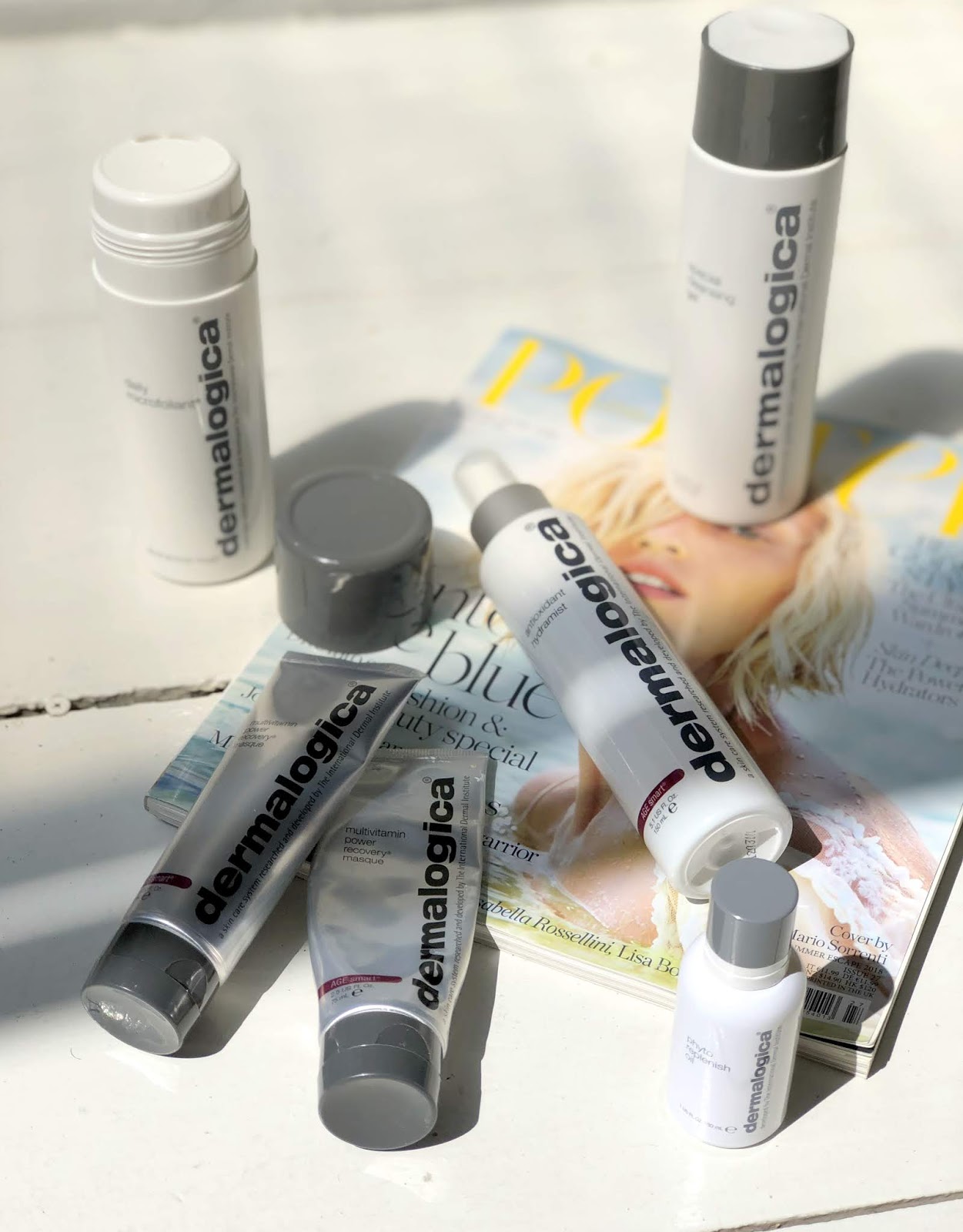 I am going to be continuing with a few series like the one I did about Skinceuticals, where I discuss a brand and my favourites from them; the products I have used for an absolute age and constantly re-purchase.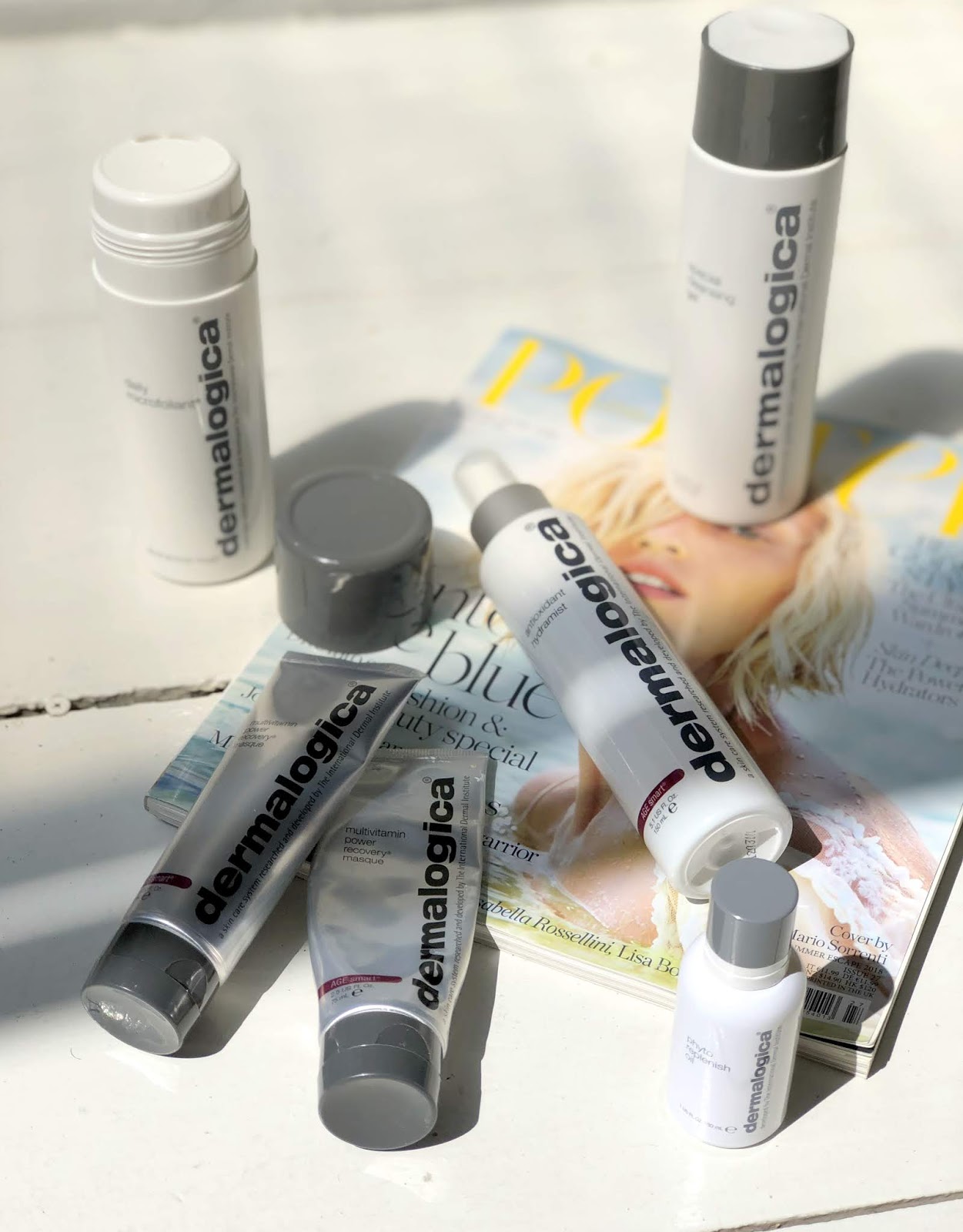 I am a big believer in not needing to stick to one brand, and one brand only. No brand has a full array of products that are all 100% suited to your needs or concerns. I love mixing and matching and it is through this that I have found some real staples in my routine. Today we are going to discuss my favourites from Dermalogica.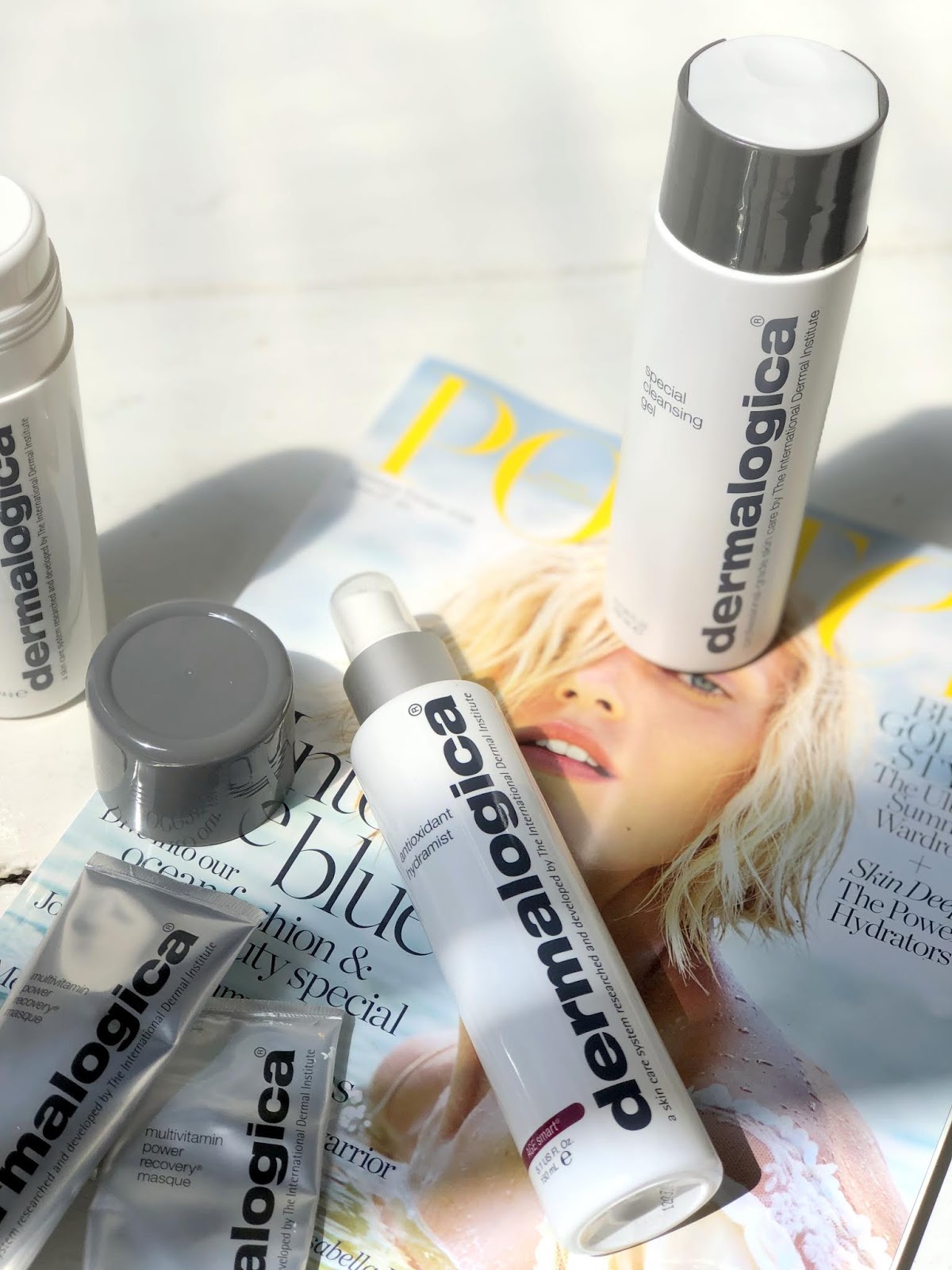 Dermalogica was always that brand that I aspired to using when I knew I was going to study Beauty. Everything from the aesthetics to the scent just made me feel clean. Very strange description, but when I think of Dermalogica that is exactly what comes to mind: CLEAN. You all know I am a medical-grade skincare junkie, but this still means there is space in your routine for other essentials (like good cleansing, gentle exfoliation etc) and Dermalogica does a few of these really well. Let's get into my picks:
SPECIAL CLEANSING GEL
I have used this for YEARS. I'm talking right back to high-school days and then into Varsity years too. You have to know how much I loved it when I scraped together my allowance to buy the extra large pump version! A massive sacrifice to my usual pocket money for Terrace (Stellenboch alumni will understand this). It's super-simple, but nothing makes my face feel cleaner without feeling stripped, and the best part about this cleanser is that it lasts an absolute age. It's my go-to for a quick wash before I exercise (I have a mini in my gym bag at all times too) and also works really well as a light morning cleanse.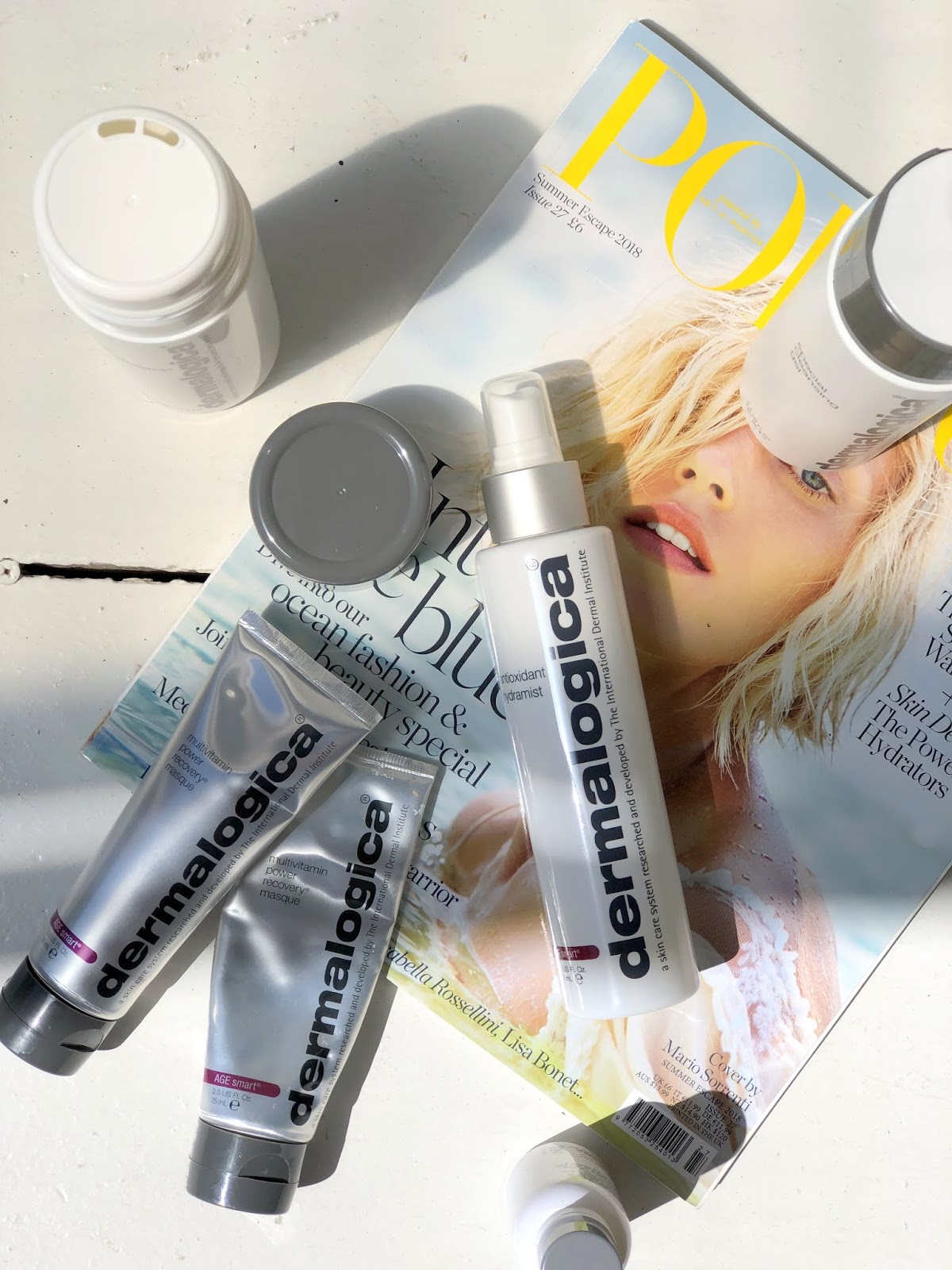 I actually recently finished my last bottle and decided I didn't need to replace it (I chose a cheaper alternative), only to start missing it so badly that I went out and bought another bottle the next week. It's a best-seller for good reason and a top recommendation over on my Instagram. R589 – buy here.
DAILY MICROFOLIANT
Another old favourite and probably the first ever exfoliator I used. I have chosen the original Microfoliant as a fave, even though I recently finished the AgeSmart SuperFoliant version (the charocoal one). I actually prefer the Microfoliant (and it's cheaper). I ummed and ahhed about this, as they both really good, but after having this version back in my life, it took the top spot. Nothing will make your skin feel more polished (in the gentlest way possible) than this stuff. It's a rice-based powder than lathers up when you add a few drops of water. You can use it daily, as it is that gentle, so I imagine any folks with sensitive skin would love this. R1029 – buy here. Disclaimer: always ask to trial a product before purchase if you are worried about your skins reaction and have a very sensitive skin.
MULTIVITAMIN POWER RECOVERY MASQUE
I am sounding like a bit of a stuck record here but, again, the scent of this takes me back to high-school pamper nights (this was always my one and only masque of choice). I have been through many-a-tube and have often recommended it on Instagram and in blog posts (the others are too old and embarrassing to link). This mask is great to put on after a good exfoliation as it does just feel like it's packed with goodness. It plumps up the skin and can tingle slightly (which I love). It really feels like it stimulates my skin and restores any imbalances. A great 10min pick-me-up mask when your skin needs to look great pre a night out. R849 – buy here.
ANTI-OXIDANT HYDRAMIST
This, my friends, is the ultimate facial mist when you want to fake the glow. Trust me, this is my best kept secret. Aside from being a great mist to use after cleansing, my favourite way to incorporate this into my routine is a few spritz's over make up. Don't get too heavy handed, though, as it really does pack a punch. For this reason, it is a long-standing favourite of mine that I would wholeheartedly recommend. Side note – I actually sprayed this over my make up this morning (skin needed help) and proceeded to get compliments all day on my skin. It works. R745 – buy here.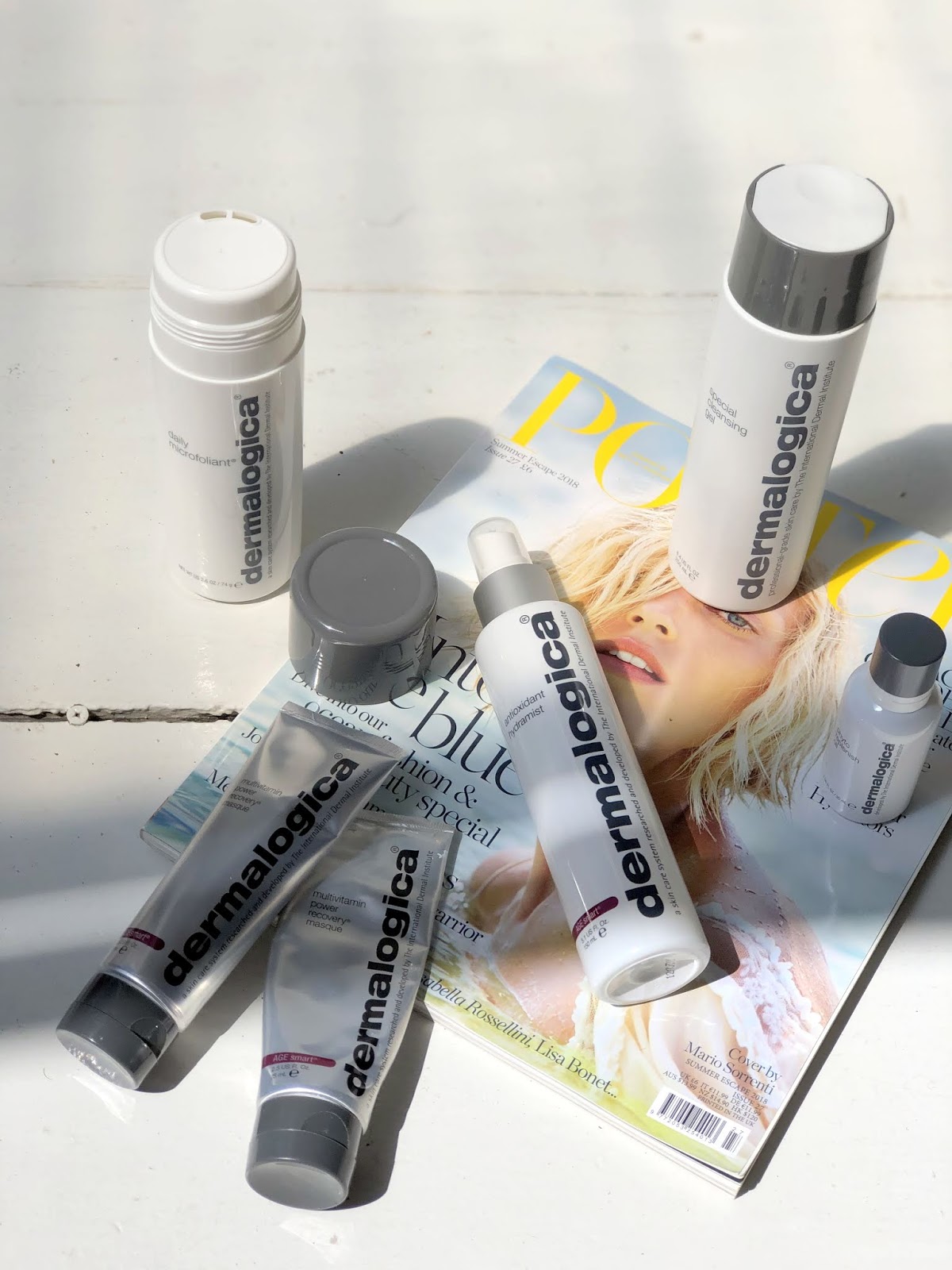 PHYTO-REPLENISH OIL
All of the above mentioned products are real old-school faves. This, however, is a new product in my routine and the recommendation to start using it came from you guys. See, you influence me too! I have had numerous messages telling me that I had to try this out, and this was all topped off by the owner of Urban Escape (the beauty salon I go to in JHB) who told me that it is right up my alley. SOLD! Suffice to say that I have not been disappointed, and I know this will be used daily during JHB winter. The oil is really light in texture so perfect to use in the morning underneath foundation (for dry skinned gals, this will give you ALL the glow), and it's also great just on its own – day or night. R1259 – buy here. That's my top five – I hope you enjoyed that and that you got some useful tips. Let me know if there are any other specific brands you want me to do a similar post on. Next up is Exuviance. Dermalogicais very widely available at all Sorbet salons, on their online store and any numerous other salons, so you are spoilt for choice.
https://kissblushandtell.co.za/wp-content/uploads/2019/03/IMG_7857.jpg
1600
1251
Victoria
/wp-content/uploads/2020/03/logo.png
Victoria
2019-03-04 07:24:00
2020-06-24 15:11:52
MY FAVOURITES FROM DERMALOGICA