I got invited to try out an Optiphi facial the other day, a South African skin care range that was born from a bioengineering and biometrics background – don't worry, I don't either know what that really means but it certainly is someone who knows a hellava lot more about how our skin works that we do!
I went to see Wilscha who has a little salon in the Medi Spa which is part of the Mount Nelson. Wilscha has been in the industry for many moons and knows the skin like no other. I tried to soak up as much of her knowledge as possible as, even though I studied all of this, the industry is constantly evolving and you have to stay in the know. Optiphi's main goal is to rehabilitate the skin which is done through a special process that Optiphi term as PHI which basically helps all skin cells regain a natural balance resulting in beautiful, healthy skin from within.

I had the Optiphi peel which was very pleasant as far as peels go. My skin is not very sensitive so my redness post treatment was minimal, but my skin did feel slightly sensitive. That evening I slept with the product on as Wilscha advised and the following day my redness had subsided and the spots that Wilscha had squeezed had dried up completely leaving me with glowing, healthy skin the following week (once the old skin had been sloughed away). I also got this awesome muslin cloth which I swear by. I used to use Eve Lom's ones from my London days but these have worn thin and needed replacing. This goes for R135 and you use it daily to remove your cleanser and it acts as the best exfoliater ever (and cheapest as it last forever!)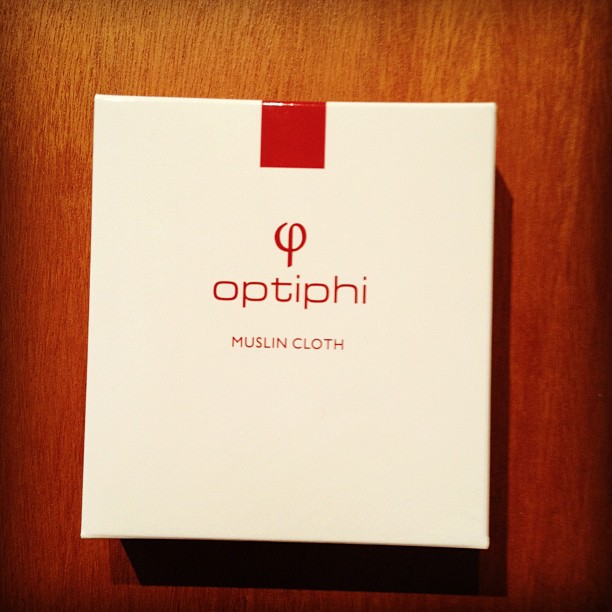 Amazing muslin cloth
I am currently trialing the starter kit from Optiphi which is the 2in1 (cleanser and face cream in one container) which is ah-mazing for travelling. There are three different versions of this – I am using the Moisture one which I will be posting about once I have had enough time to see results. The three different options are:
Protect – cleanser plus Protecting Revitalizer Moisturiser. This aims to protect skin and improve the 7 signs of ageing.
Moisture – cleanser plus Moisture Control Light Moisturiser. This aims to help with suppleness of skin, hydrates and assists with a smooth skin appearance.
Brighten – cleanser plus Complexion Control Moisturiser. This aims to improve pigmentation and boost collagen levels.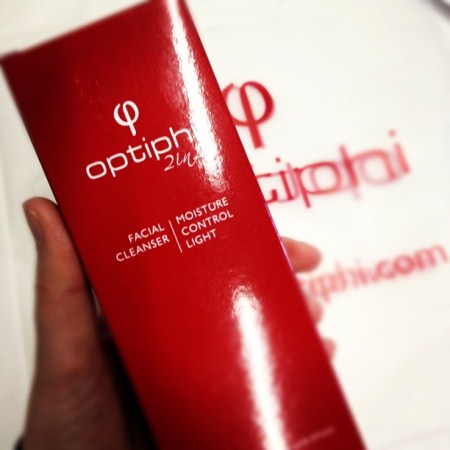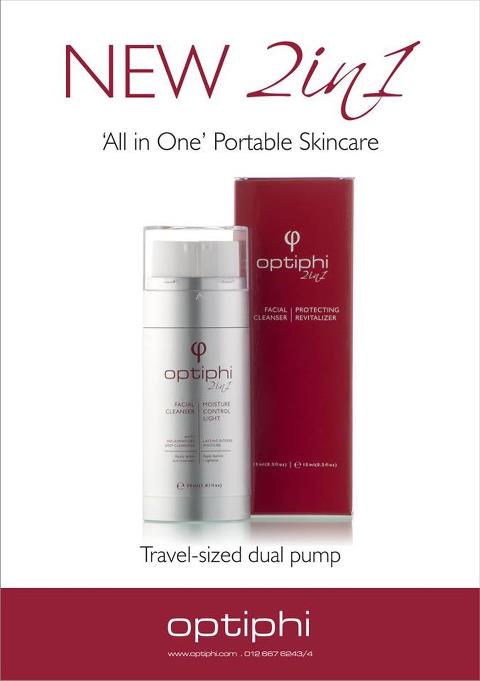 Retails for R655.50
For a treatment with the delightful Wilcsha call 0825722011 To find out about your nearest Optiphi stockist or spa see below:
Phone: +27(0)12 667 6244
e- mail: info@optiphi.com
https://kissblushandtell.co.za/wp-content/uploads/2012/08/optiphi-Skin-Rejuvenation-Technologies_18021_image.jpg
350
618
Victoria
/wp-content/uploads/2020/03/logo.png
Victoria
2012-08-28 08:28:00
2020-06-28 11:06:04
Introducing Optiphi