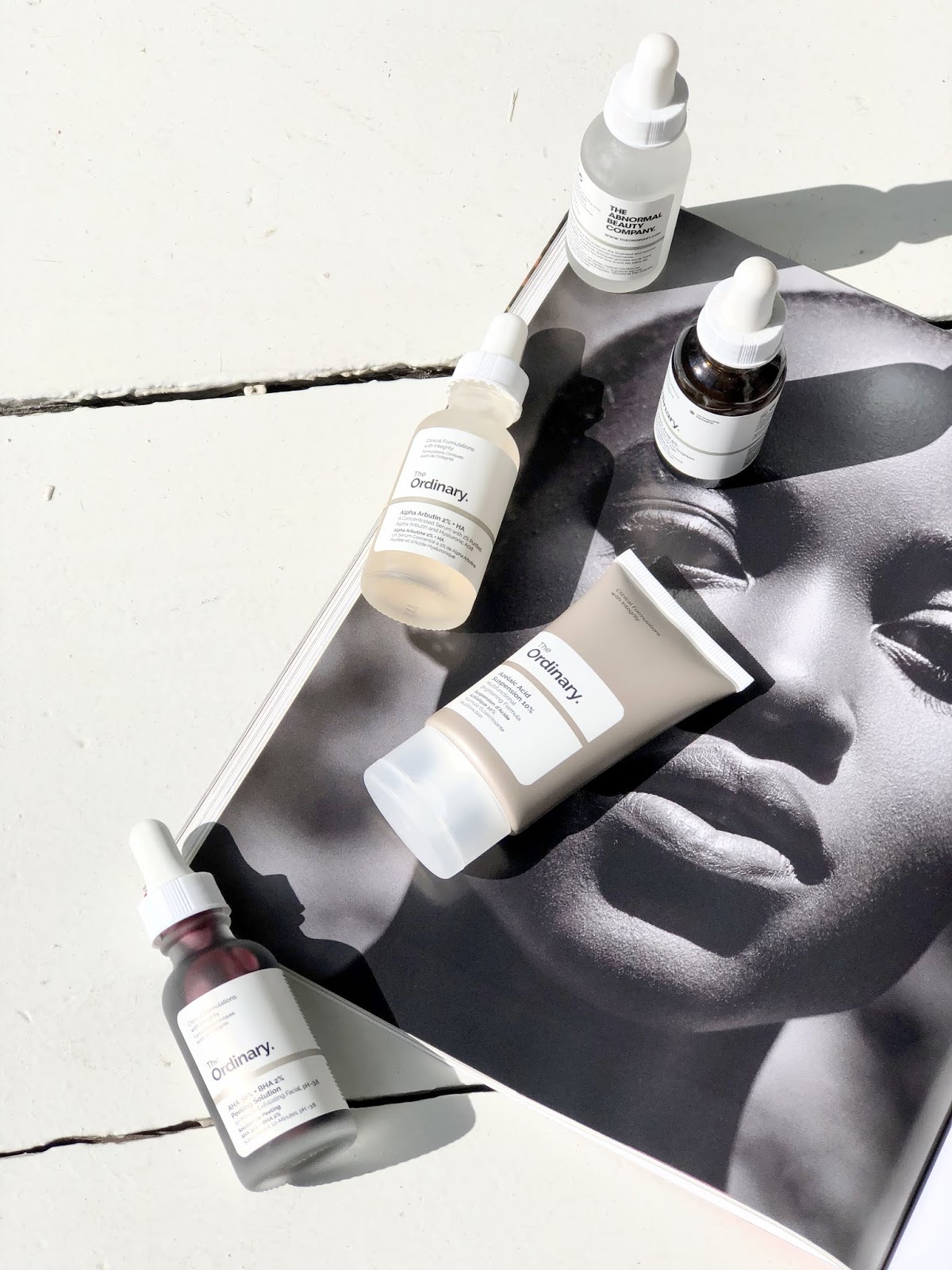 There are a few questions I get daily in my DMs, and one of them is my thoughts on The Ordinary, so I wanted to write this so I can direct you all somewhere. I haven't done this post previously for a few reasons 1) the range is hella vast, and I haven't tried that much from them (seen as it's not that easily accessible in SA) and 2) my feelings are mixed and it's hard to answer my total thoughts in one sweeping statement, as some is decent (especially considering the great price tag) and others not so much. So here goes my summation thus far. I will also be trying more as I go, and will be sure to update this post as I go.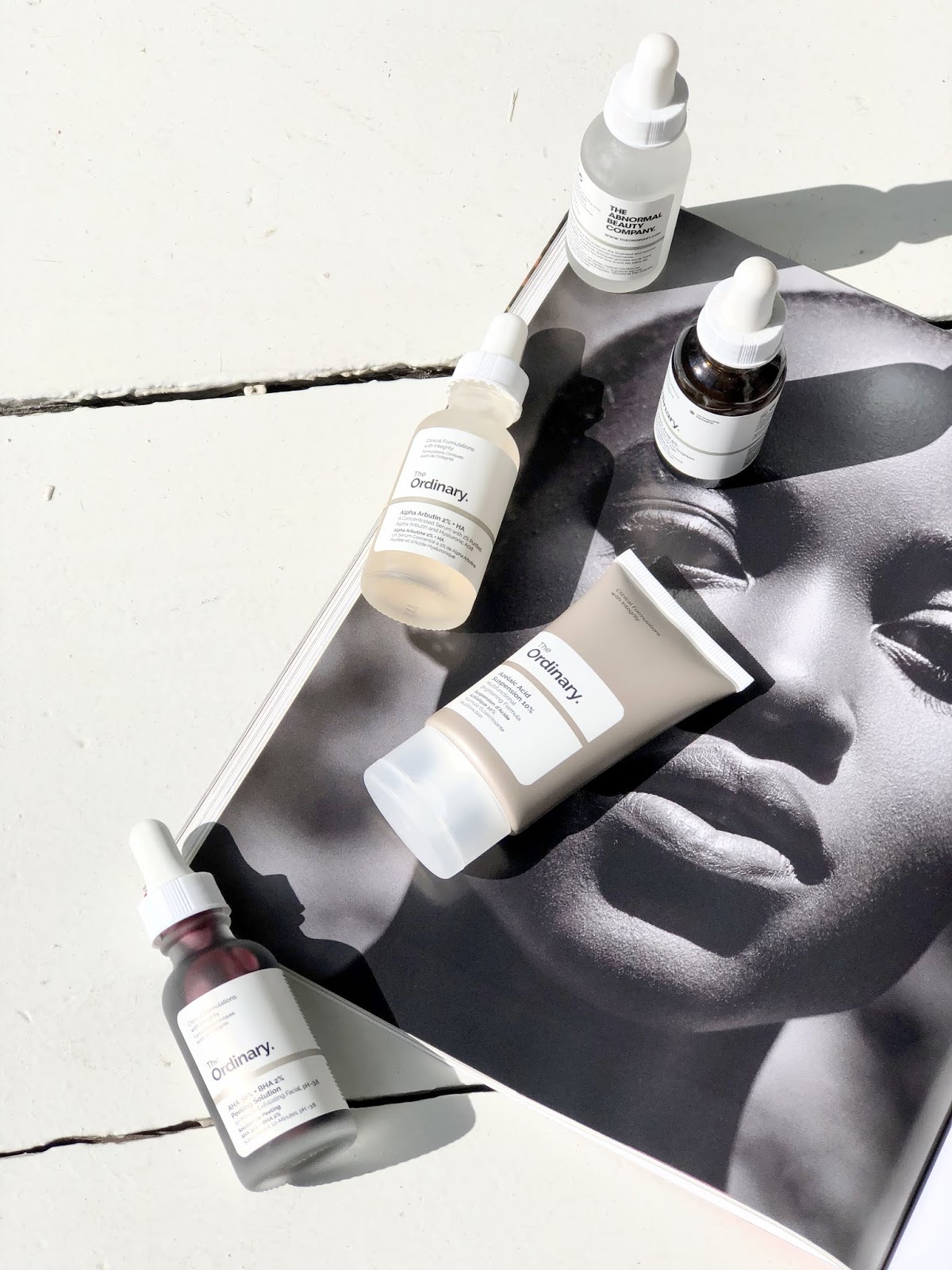 MY THOUGHTS:
I think the range has some good products, for sure, and think it's really amazing that The Ordinary has made 'actives' so much more accessible to people who may not want to fork out for Skinceuticals type prices.
I do have my reservations as the formulations are incomparable with high-end medical grade brands. Literally polar opposites, and it concerns me that someone may try a retinol from The Ordinary and be super under-whelmed, which may taint the idea of actives to them.
If you can afford the likes of a Skinceuticals (or maybe already use them) then The Ordinary is not for you. Stick to the very well-formulated brands, I also trust what they do a lot more. The Ordinary scares me a bit as to how accessible and affordable these ingredients are with no real education behind them all. They are also incredibly confusing to understand – the names throw me off, and I am qualified in this field, so can't imagine how the average consumer feels. Maybe that is part of their marketing strategy, who knows? Either way, my thoughts are mixed and I'm not even really answering my own questions. Give them a go though, they are affordable so there's not that much to lose, but do your research. A lot of info exists out there and I will link some good videos at the end of this post.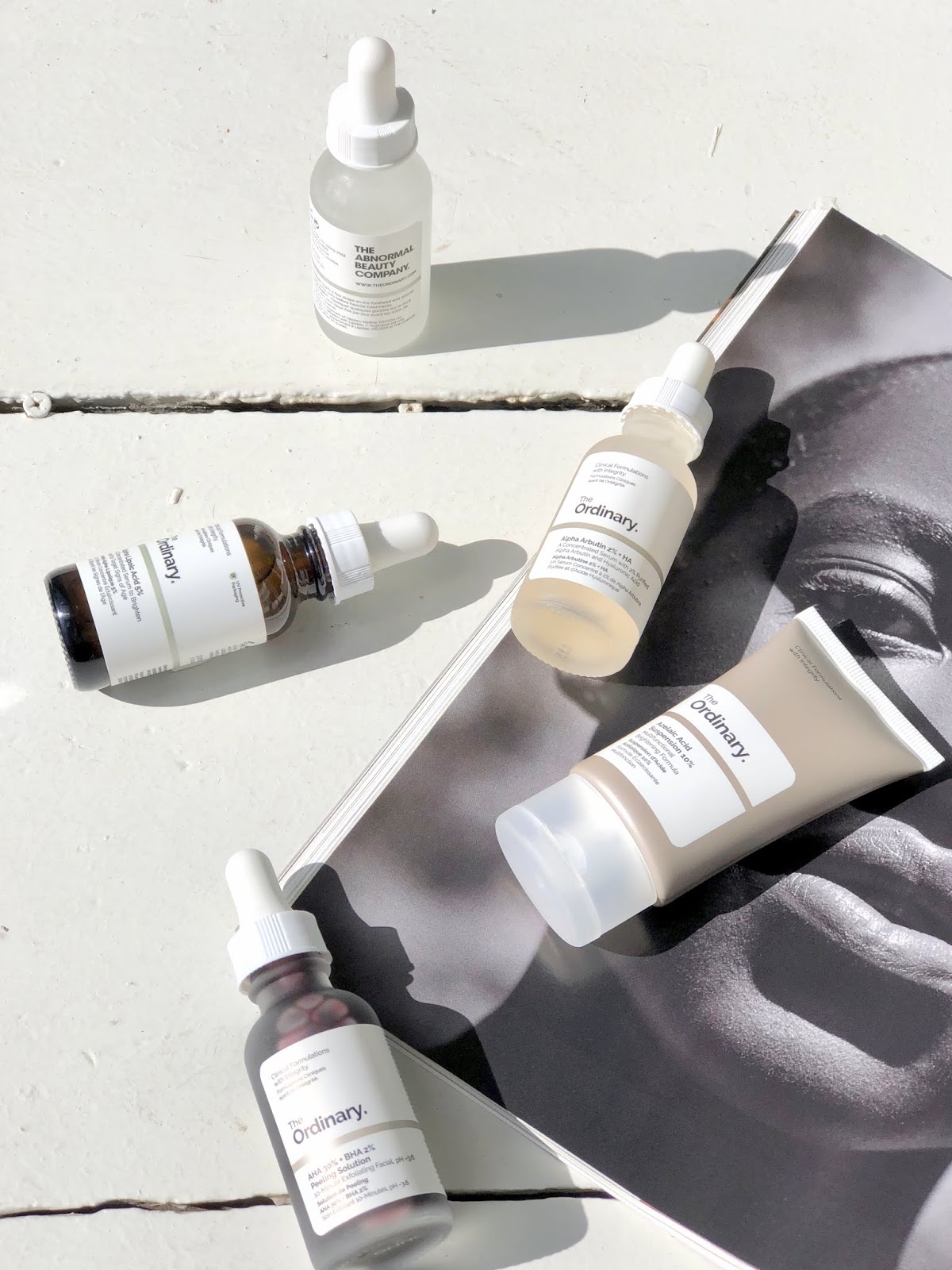 WHAT I HAVE TRIED:
AHA 30% + BHA 2% Peeling Solution
This is probably my favourite product I have tried from the brand. It's their 10 minute at-home facial peel with 30% Alpha Hydroxy Acids (Glycolic/Lactic/Tartaric/Citric), 2% Beta Hydroxy Acid (Salicylic Acid), Hyaluronic Acid Crosspolymer, Vitamin B5, Black Carrot and Tasmanian Pepperberry (which helps ease irritation of the acids).
It is a red liquid that looks like a full-blown vampire facial when applied and tingles a lot. This is absolutely not for sensitive skins or anyone with peeling or reactive skin. It is for evening use and I really do limit how often I do this, maybe once every 2 weeks. I worry about my skin barrier being compromised as it feels pretty hardcore on the skin. Having said that, I do love a good exfoliation (we all know this) and this is cheap and does the job. My skin feels smooth and looks radiant after use.
Alpha Lipoic Acid 5%
This is your anti-oxidant serum that can be used 2 to 3 times per week. This already concerned me, as anti-oxidants are something I use daily, so why can't this be used daily. This aside, I just didn't really get on with this as I found is so extremely oily. Like everything sat on my skin, with no penetration. They warn you that it will feel oily, but that this will sink into this skin. I didn't find this. Again, the ingredients are there, so not saying it is a bad product, I just didn't get on with the texture.
Azelaic Acid Suspension 10%
This helps to brighten the skin tone while visibly improving the evenness of skin texture and reducing the look of dark spots. It is for all skin types and also acts as an effective antioxidant. This formula offers a very high 10% concentration of high-purity Azelaic Acid in a lightweight creamy texture. I enjoy using this product and would recommend it. It makes my skintone more even and doesn't cause any irritation. I tend to use it in the morning underneath my spf. I love the texture – nothing too heavy and no oil (thank goodness).
Alpha Arbutin 2% + HA
This is a combo of hydration and anti-pigmentation. Alpha Arbutin reduces the looks of spots and hyper-pigmentation. It's used at a high 2% concentration versus a standard concentration of 1% and supported with Hyaluronic Acid which enhances the Alpha Arbutin and amps up your hydration levels.
Argireline Solution 10%
Argireline is a peptide compound used to help eliminate wrinkles caused by facial expressions. It is said to work on muscle movement, which is a big question mark for me. This liquid is very water-like so comfortable to apply to the skin. I didn't notice any great improvement, though.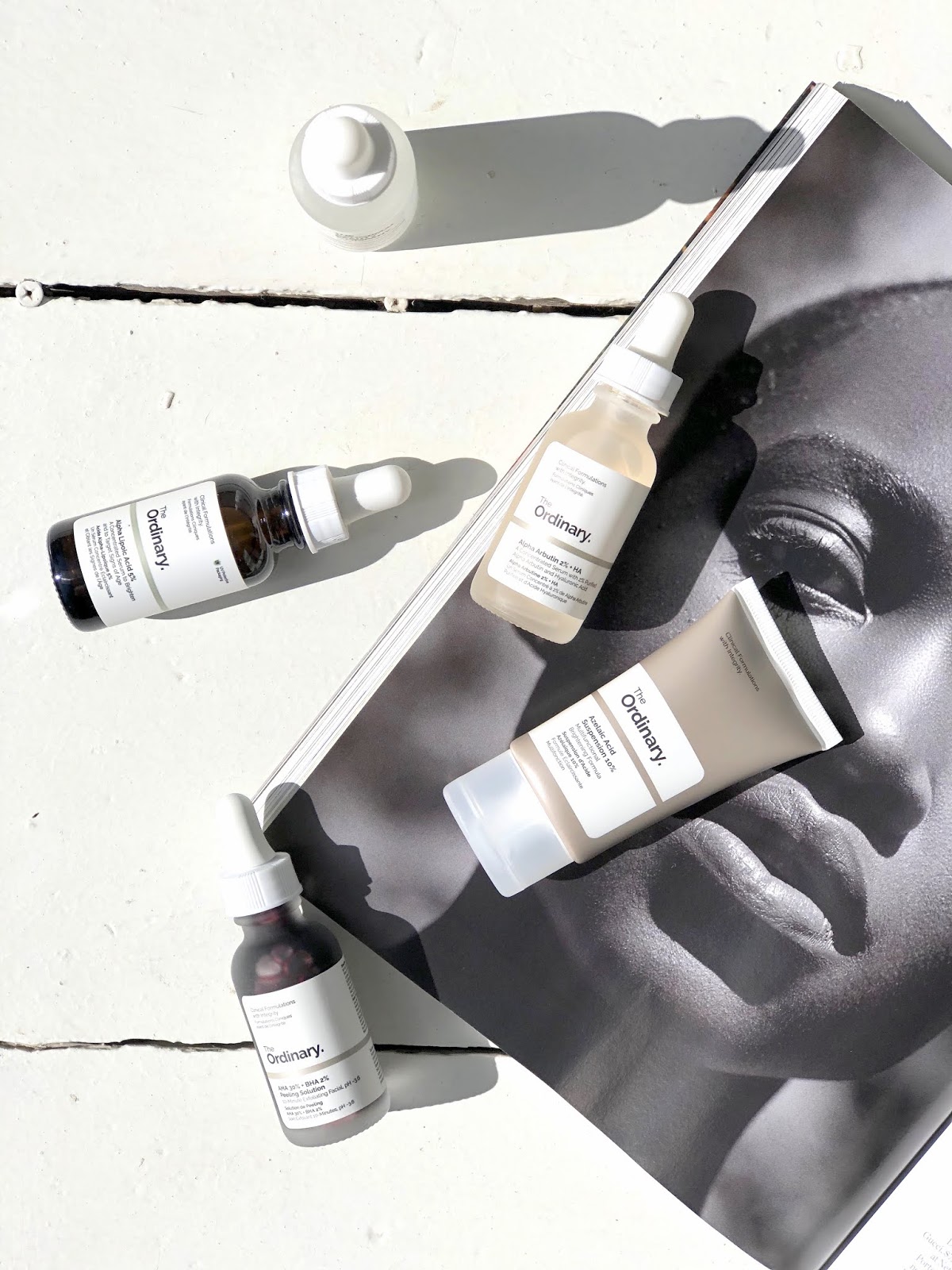 Other products that I have heard good things about but have not tried myself:
The Ordinary Buffet + Copper Peptides 1% The Ordinary Serum Foundation The Ordinary Niacinamide 10% + Zinc 1% The Ordinary Caffeine Solution 5% + EGCG The Ordinary Salicylic Acid 2% Solution The Ordinary 100% Organic Cold-Pressed Rose Hip Seed Oil The Ordinary Hyaluronic Acid 2% + B5 The Ordinary Glycolic Acid 7% Toning Solution
Please see below other helpful reviews which may help you when shopping the brand:
Nadine Baggot Video A Derms Review (although don't agree with all his points on bang for your buck, the reason they are so cheap is because formulas aren't comparable) Wayne Goss
Availability and Pricing:
Prices are great – hence the hype around this brand. You are looking at around R200 – R300 off Muse and around R100 on international sites which a lot of readers have ordered off and just kept order small to avoid customs. The Ordinary is available (not full range) off Muse Beauty or internationally off ASOSand Cult Beauty (be warned to keep orders low to avoid customs, although there is no guarantee)
https://kissblushandtell.co.za/wp-content/uploads/2019/02/IMG_7410.jpg
1600
1200
Victoria
/wp-content/uploads/2020/03/logo.png
Victoria
2019-02-21 05:48:00
2020-06-24 15:11:57
The Ordinary: My thoughts