As you all know, I have been a part of the Kiehl's Change Your Skin Challenge for 2 weeks now and been documenting my experience on the blog and Twitter. For those of you who don't know what the challenge is about you can have a read here, and to learn more about the actual product then have a look here.
So initially I had a few hesitations about this product for two reasons: 1) I'm actually not a big fan of facial oils at all. I've used plenty of them from really amazing luxury brands, but every time I end up feeling greasy and a bit dirty really. I also hate the thought of having an oil on my skin when it's going to go all over my beautifully clean white linen and make my newly-washed hair oily all over again. Reason number 2 is that I guess I've never really seen amazing results and, like many people do, I had this misconception and mental block that the oils were doing no favours for my problematic skin. My experience thus far with Midnight Recovery Concentrate (MRC) has proved me very wrong.
Firstly you don't need a lot of this oil at all, so you can go to bed looking normal and not all shiny and oily. You literally need a few drops that you can press onto your skin which also smells heavenly and quite a few of my readers who are also on the 28 Day Challenge with me have said they feel it makes them sleep better too – bonus! Because of needing so little of the product and the fact that it is a very non-oily type of oil (if you get what I'm saying) it also doesn't mark my linen or effect my newly-washed hair – having said that, I do make sure I tie my hair out of my face when I sleep with this on.
Results wise it's also been impressive. My skin has not been at its best of late at all. I've been lucky with my skin for most of my life and never really battled with problematic skin at all, however, this year (due to a few too many late nights/drinks/odd cigarettes!) I have had the odd pimple – luckily nothing too tragic, but it bothers me nonetheless. My main problem is still my dehydration which I have seen a huge improvement in thanks to MRC – my skin feels much less tight and I can actually feel how much it does help when I forgot to apply it the other eve which resulted in taught, almost itchy skin the following morning. I can't say my breakouts have improved hugely; however, this may improve in the second half of my challenge. I will keep you posted. On a side note, I also received the MRC Eye Cream which I started using this week, I will keep you posted but super excited about this one.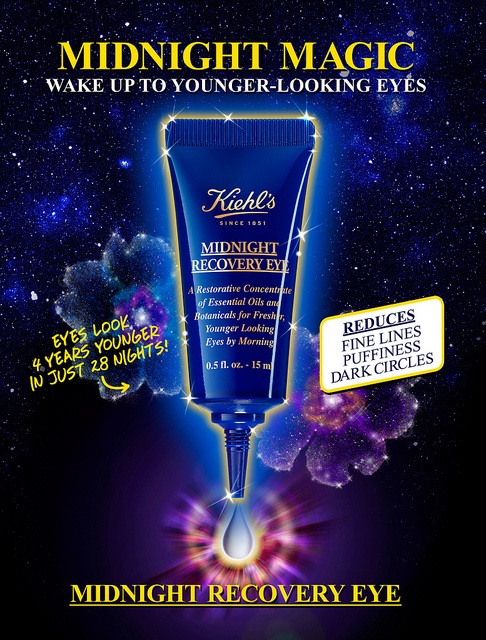 As you know, I am not the best with selfies, so will be doing a video next week so you can see my skin and understand what I am referring to.
https://kissblushandtell.co.za/wp-content/uploads/2013/06/Kiehls.jpg
664
476
Victoria
/wp-content/uploads/2020/03/logo.png
Victoria
2013-06-28 08:56:00
2020-06-28 10:38:03
Kiehl's Change Your Skin Challenge: My skin so far...