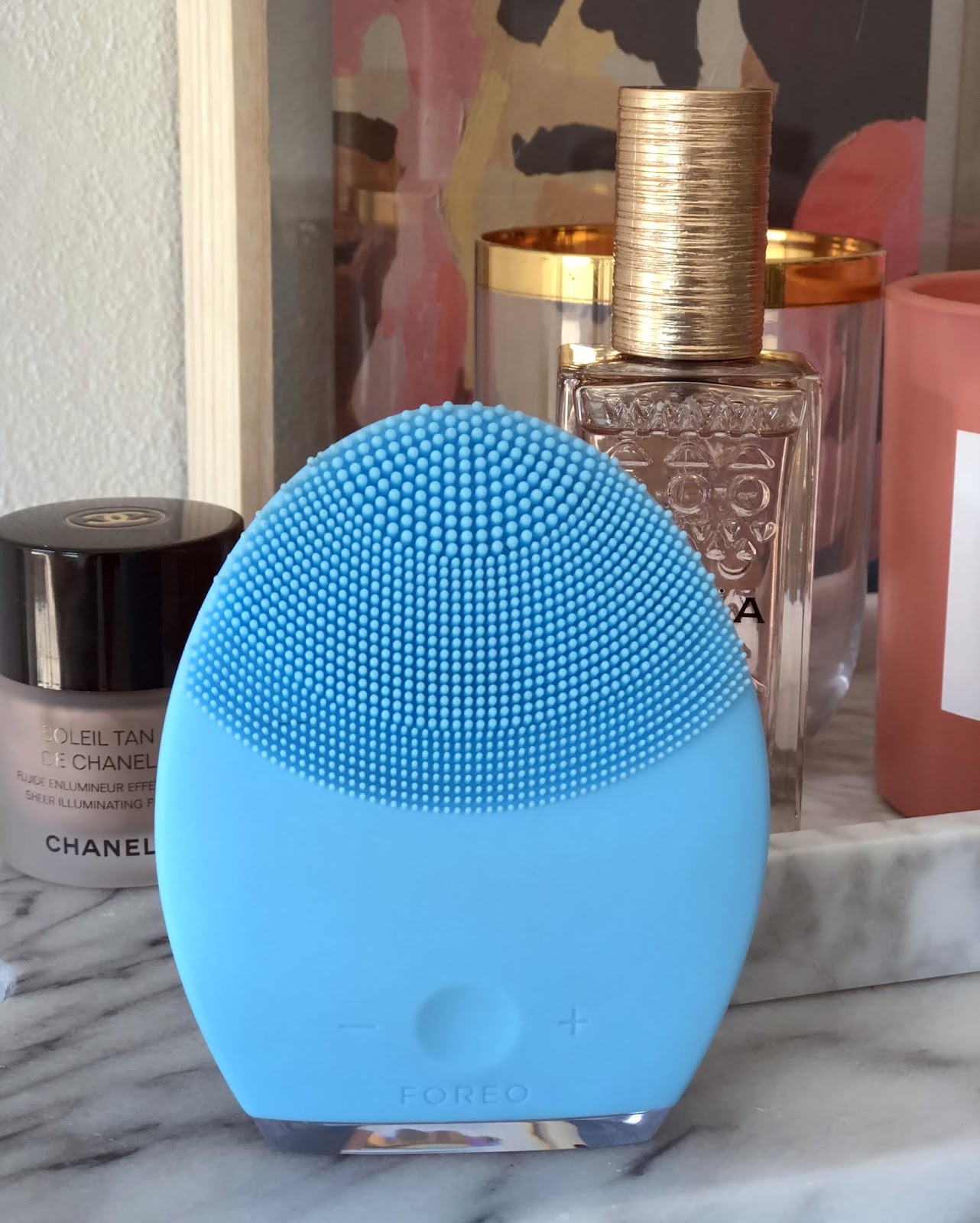 Here it is; my long-awaited Foreo Luna 2 review which I did speak to in stories but wanted to do a full post that you guys can refer to for further detail.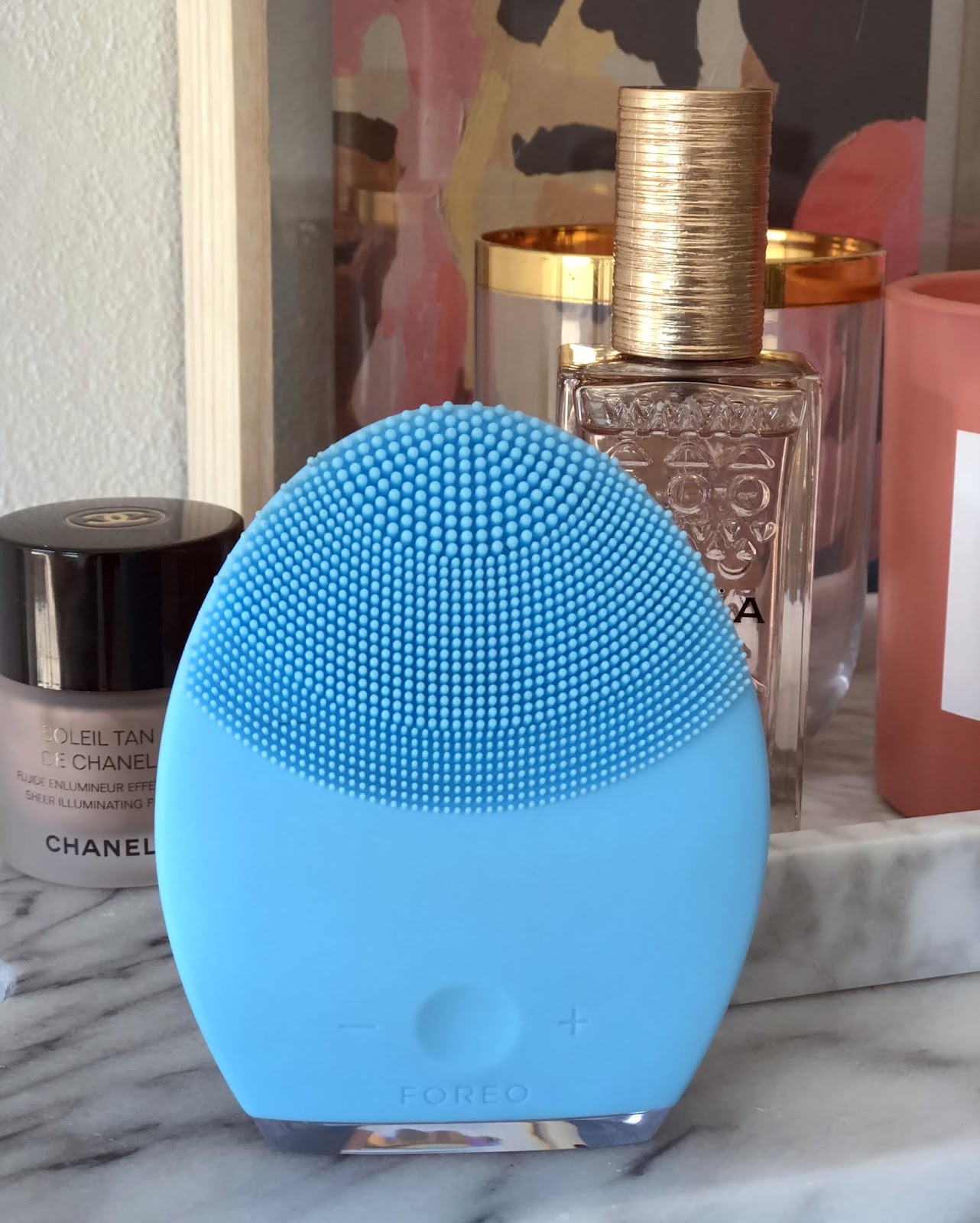 As you would have heard from me by now, Dermastore have recently launched Foreo products onto their site which I am so excited about. I have had my eye on these cleansing devices for quite some time, and am so chuffed there is now a local stockist (with the best service, ever).
So, what is the Foreo Luna 2?
Foreo is a Swedish brand who created and patented the T-Sonic cleansing system and the Luna 2 is one of their model types (I assume the most popular). The options are (see range online):
1) Foreo Luna Mini – R2400 2) Foreo Luna 2 (available in 4 different colours which are each for a specific skin concern, see below) – R3400 Pink – Normal Skin Blue – Combination Skin (this is the one I have) Purple – Sensitive Skin Turquoise – Oily Skin 3) Foreo Luna 2 for Men – R3400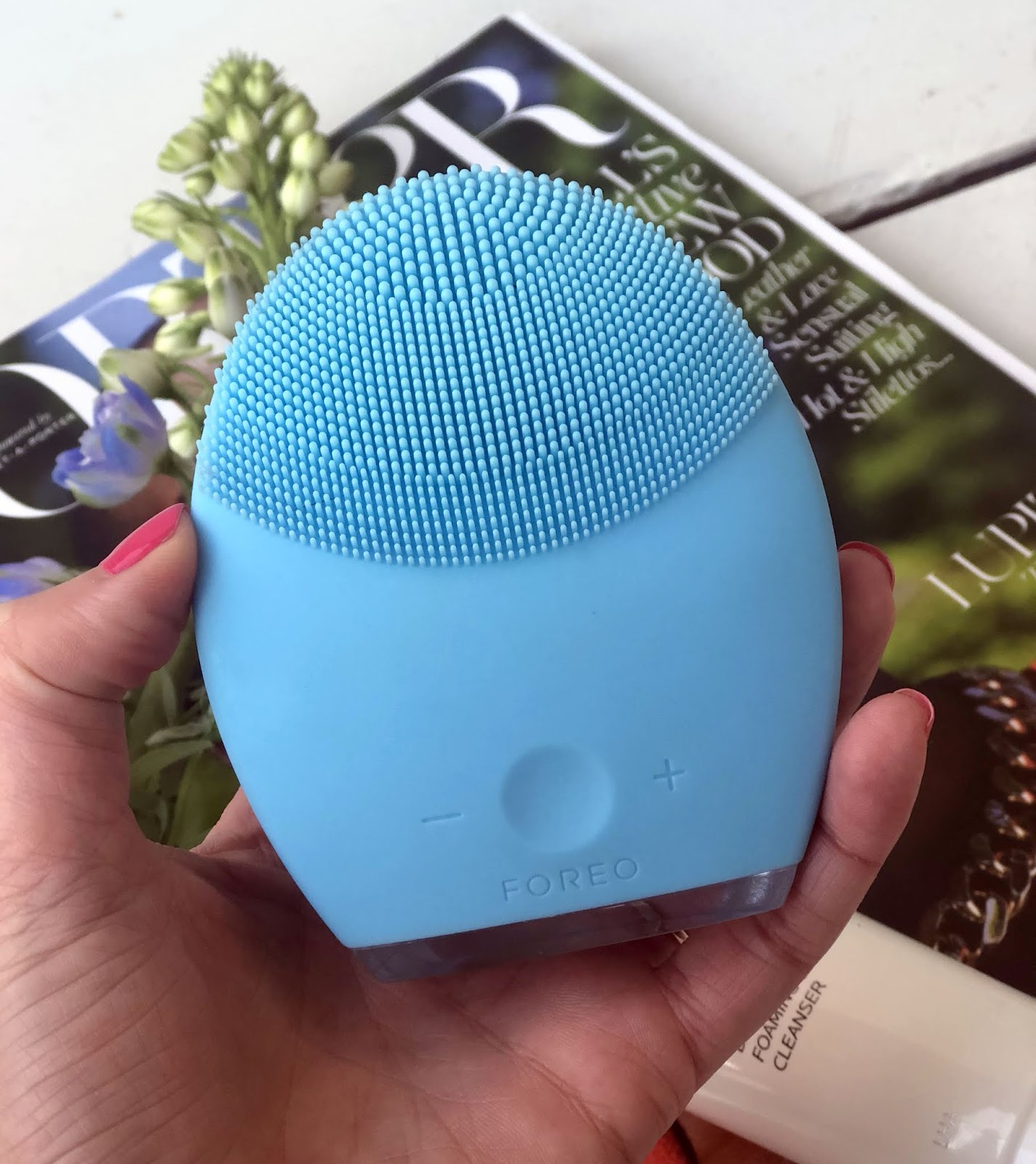 These devices are super-nifty and use incredibly gentle nodules for highly efficient deep-cleansing and exfoliation without causing irritation to the skin.
You all know how much I harp on about the importance of cleansing the skin properly. So many skin issues I hear about or see are due to in-effective cleansing; either not cleansing adequately and skin still being dirty or cleansing too much which strips the skin barrier and leaves the skin un-protected and open to damage from external factors. It's a fine-line and I've also been guilty of over-cleansing myself!
The Foreo Luna 2 ensures you are doing just the right amount, without causing damage, but also ensures your skin is properly cleansed (removing 99.5% of dirt and oil) – MUSIC TO MY EARS!
The pulsations your device is giving off (light vibrations) utilises 2x the patented T-Sonic power at 8000 pulsations per minute. This ensures pores are unclogged, dead skin cells are lifted off the surface of the skin, blood circulation is boosted (great for radiance and skin health in general) and, in return, better product penetration as your skin is exfoliated and ready for maximum absorption.
The Luna 2 also has an added benefit of the anti-aging massager on the reverse side of the cleansing nodules. This makes use of lower-frequency pulsations to massage the face to benefit fine-lines and the general tautness of the skin. I only use this when I have the time, I love popping my serum-of-choice on first, and then doing a minute of massage. The product literally disappears into the skin in seconds!
How do I use it in my routine?
I use it every evening, although it can be used morning and night. This is up to you and your schedule. I pop on my cleanser of choice (which is the latest launch from La Roche Posay, see below) and switch on my Foreo, doing small circular motions on the skin. As mentioned before, it is incredibly gentle, so this whole process is relaxing, yet your skin certainly does feel gently-stimulated and incredibly clean afterwards.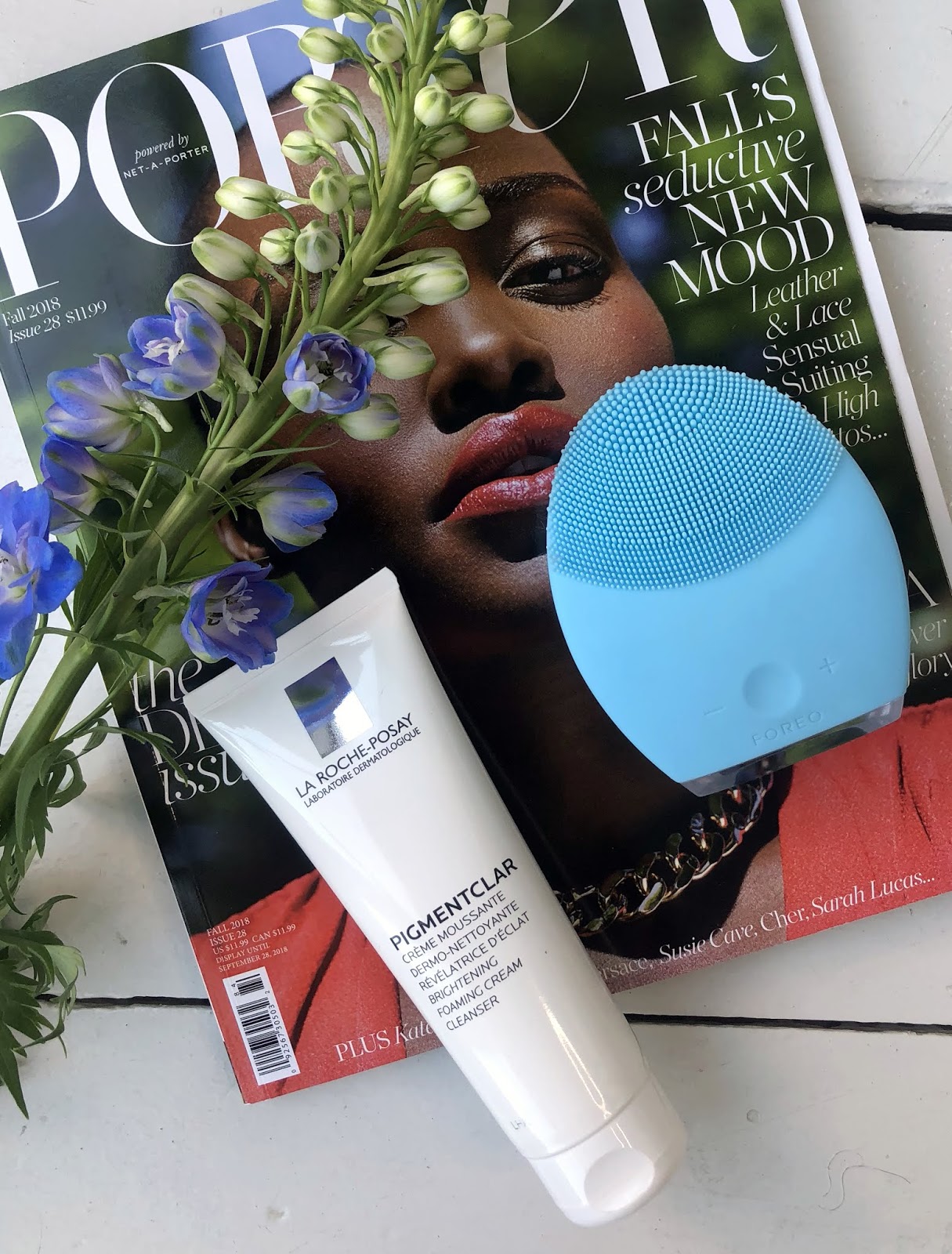 The device generally works with most cleansers, as long as they provide a bit of slip. I have most enjoyed using it with the Pigmentclar as it has enough slip and enough foam. You can't believe how clean your skin feels afterwards with this combo.
Did I notice a difference in my skin?
100%! I have used the device almost daily for 2 months now and my skin is notably improved. My texture is finer, my tone is more vibrant and my break-outs have lessened. I would definitely say that you need to be consistent in your use to see the results.
My thoughts:
So, to start with stating the obvious: the Foreo Luna 2 doesn't come cheap. At least the up-front investment isn't small at R3400, however, it is definitely an investment that earns its keep at less than R1 spread over 10 years! The great thing about investing in the Luna 2 is that it's going to make all of the skincare products you already invest in, work that much harder. Your cleansing will be stepped up a notch, your exfoliating will be done at the same time (knocking this purchase off your list if you want to cut back) and hugely improves the efficiency of your products that follow (serums etc).
Another big factor for me is the ease-of-use as, let's be honest, we can all get a tad lazy at times. The best news for me with the Foreo was the fact that it needs one 20 minute charge on purchase, and this battery will last you 7 months. Yes, one charge lasts for 7 months!!! This is massive for me, as the hack of re-charging my previous cleansing devices has been a reason that I have got so lazy about using it. It's also 100% water-resistant, so can just be kept in your shower or next to the basin/bath. It's also the most hygienic device out there – so the silicone nodules don't collect any bacteria and a simple rinse under water, or with soap keeps it in perfect condition. No changing of brush heads (ahem, Clarisonic) and no built up make up or bacteria to worry about. WIN! Buy online here. This post was done in collaboration with Dermastore
https://kissblushandtell.co.za/wp-content/uploads/2018/10/IMG_0244.jpg
1600
1282
Victoria
/wp-content/uploads/2020/03/logo.png
Victoria
2018-10-24 07:55:00
2020-06-24 15:17:19
FOREO LUNA 2: MY REVIEW