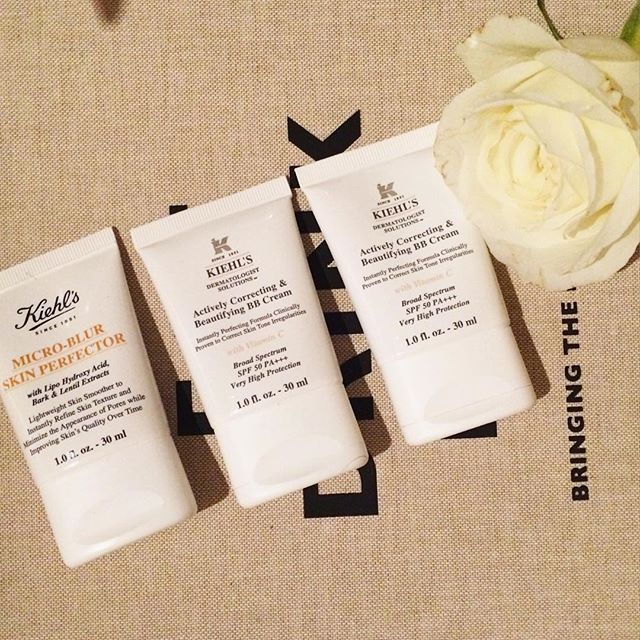 It is with much-excitement that I introduce you to two new launches from Kiehl's; one being the incredibly hyped-up BB cream and the other being their Mico-Blue Pore Refiner.
Now you all know what a sucker I am for a good old BB cream. It's my go-to product 90% of the time, I wear a BB cream on a daily basis and only really use foundation for a more formal event or night out.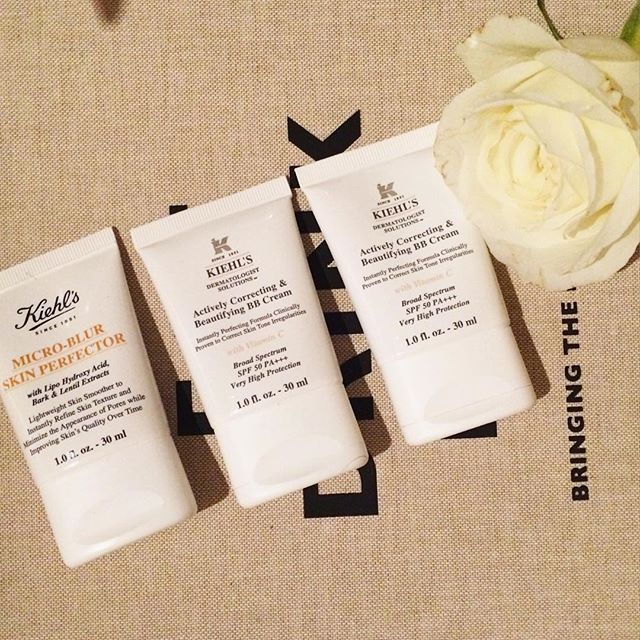 Kiehl's Dermatologist Solutions Actively Correcting & Beautifying BB Cream SPF50 PA+++ (R525)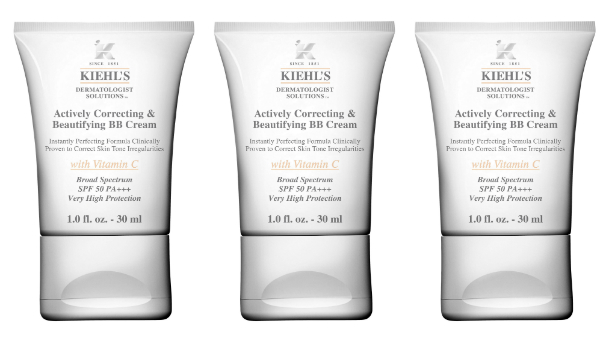 First things first, you may be wondering what is up with the PA+++ as I had to look this up too, it is a description used in Japan for rating the UVA protection of a sunscreen. The SPF number is about the sun's UVB rays; there are very few countries that have a UVA rating reference. Three plus symbols after the "PA" indicate the highest level of UVA protection, which can be as low as PA+, which means some UVA protection.
The formula is pretty light on the skin, but that is the reason I reach for a BB/tinted moisturiser. The part that I loved most about the product is the fact that it has such a high built in protection, the down side of this is that I felt it didn't hydrate my skin like I would usually have liked. The product also contains a bunch of active ingredients that assist with fine lines, uneven skin tone, general texture and radiance.
The first thing I thought when I got this product was how amazing it would be for travel as 1) you are generally out and about when travelling so a high spf is an essential and 2) the tube is pretty tiny and nifty. I got both the light and medium shade (there are 5 shades in the range) and loved how the colour really adapts to your skin type – I am definitely a light in winter but will be packing the medium for the summer.
Ingredients that help perfect the skin:
Natural Mineral Pigments:
Amino Acid coated iron oxides, known for their close affinity to skin, provide staytrue
colour that lasts all day – these are the ingredients that make the formula blend so well into your skin tone.
Glycerin:
A humectant that helps skin retain moisture.
Ingredients that help correct the skin:
Vitamin C (Ascorbyl Glucoside):
A powerful antioxidant derivative known to have multiple benefits to prevent and
correct skin damage when applied topically.
UV Filters:
Homosolate/octisalate – This ingredient has a UVB absorber help to protect the skin
against sunburn.
Octocrylene – This water-resistant molecule protects the skin against UVB and short
UVA rays, also works to boost and stabilize UVA & UVB protection.
Titanium Dioxide – This mineral sunscreen blocks UVA and UVB rays.
Encapsulated in spherical silica, this titanium provides a transparent appearance (no
'greying' effect) on the skin, and contributes to a soft, silky texture.
Kiehl's Micro-Blur Skin Perfector (R510)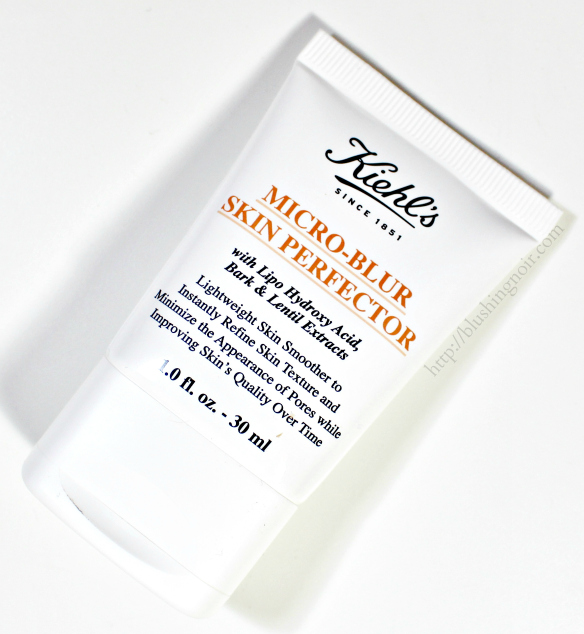 This is an instant miracle worker when it comes to refining pores and giving the skin a more even, smooth texture. The product is a flesh-coloured formula that is lightweight and smoothes easily onto the skin. The part that I really liked is, unlike other pore refiners I have tried, this didn't feel waxy and too matte/dry on my skin but really did noticeably improve the overall appearance and feel of my skin, so much so that it made the need for concealer and foundation that much less. Win.
I would still, however, recommend this product as a priming product as it does a great job of prepping the skin texture and appearance wise. I have been using it under my tinted moisturiser and it keeps my skin looking flawless for a lot longer than it usually does. I also have seen an improvement in the longevity of my make up.
The three key ingredients here are:
Lipo Hydroxy Acid (LHA): An ingredient known to provide gentle exfoliation; used in this formula to leave skin radiant and smoother.
Lentil Extract: Helps to strengthen and tighten pores when used in the formula, providing a nearly
poreless appearance over time.
Bark Extract: From the Guyana-native Bootlace Tree (Eperua Falcata), helps to smooth texture of the skin.
Both products are available at Kiehl's counters in Edgars stores nationwide.
https://kissblushandtell.co.za/wp-content/uploads/2015/08/11356370_1455951451394333_2111003706_n.jpg
640
640
Victoria
/wp-content/uploads/2020/03/logo.png
Victoria
2015-08-11 07:17:00
2020-06-27 19:46:23
Kiehl's New Launches: BB Cream & Micro-Blur