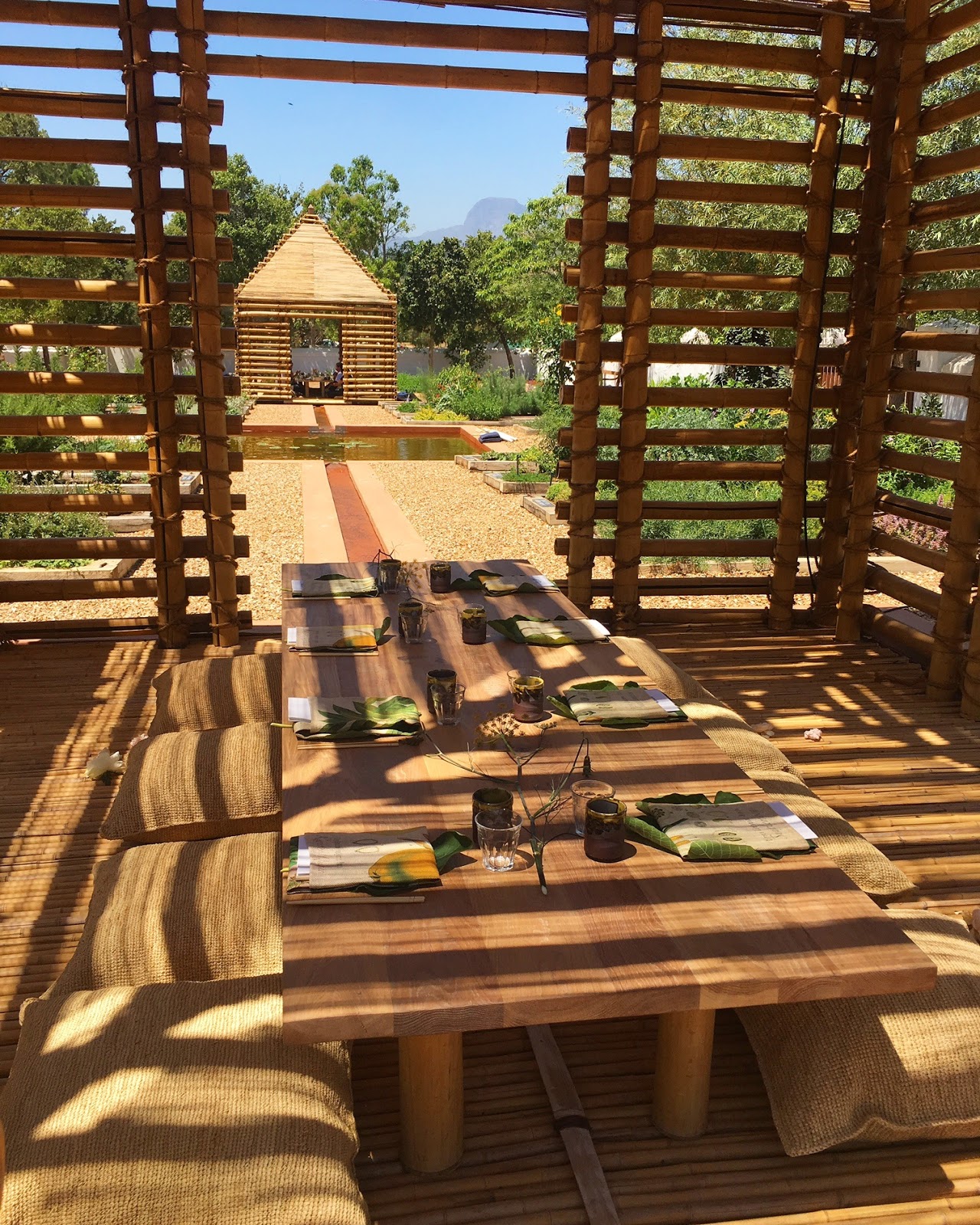 I had a day from heaven the other day. Honestly guys, it was one of the best days I have had in a while – a 'me day' that I really needed and at a location that I deem to be one of the best spots in South Africa: Babylonstoren. I spent the day at their Garden Spa which I actually hadnt visited before. I've done plenty of day trips to Babylonstoren and had a few meals at Babel as well as the Greenhouse and a stay at their hotel is very high up on my 'my do' list.
Spending the day at the beautiful Babylonstoren Garden Spa ???

A post shared by KISS, BLUSH & TELL (@kissblushandtell) on Feb 7, 2017 at 1:09am PST
The reason for the spa day was introduce me to their brand new Healing Garden which has just opened. The Healing Garden requires bookings for 6-8 people (R290 per head) and is a holistic, peaceful space where you get the chance to pick from the huge array of fresh herbs and plants to create your own customised herbal tea. We were walked through the garden where each plants healing properties was explained to us, my tea was made up of Peppermint, Rose Geranium, fresh lemon and lemongrass. We then spent time dangling our feet in the fresh water pond which had a bunch of the dead-skin-eating fish in them – the strangest sensation! This was followed by a few hours of relaxing in the bamboo house that is built on water and feels super tranquil – we mixed and strained our teas here and were treated to a tasting menu of the most unbelievable flavours imaginable, see below some of the many dishes: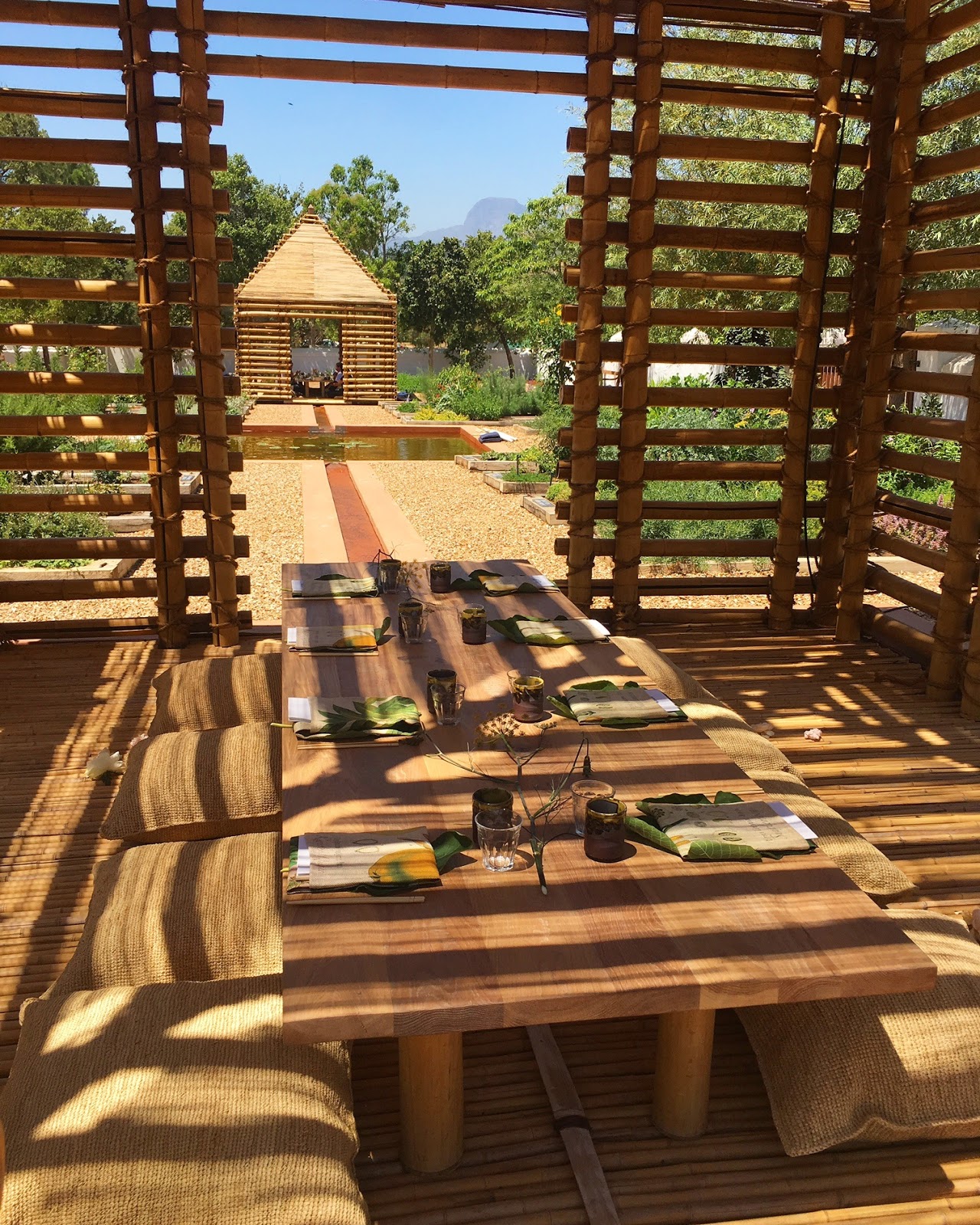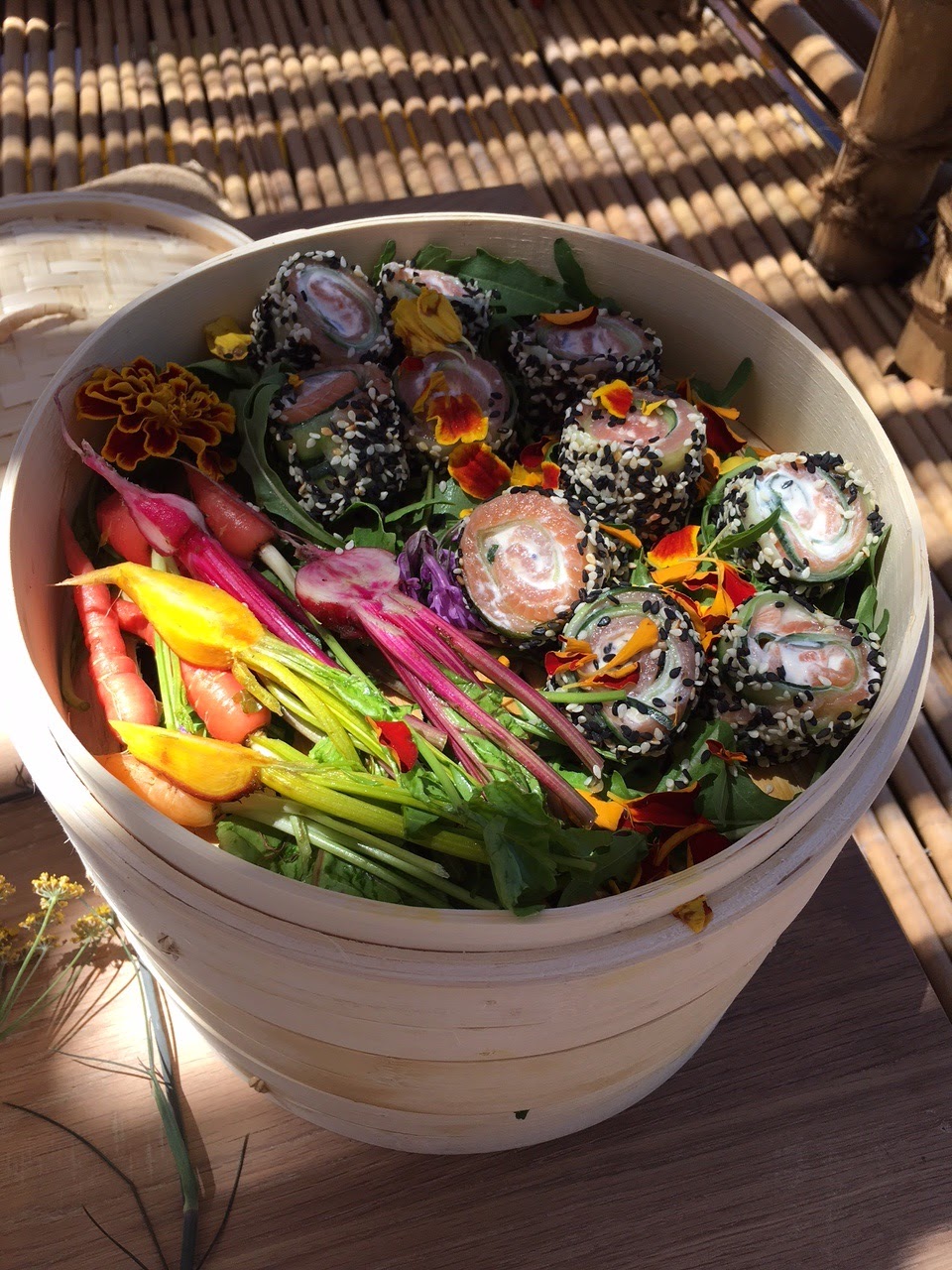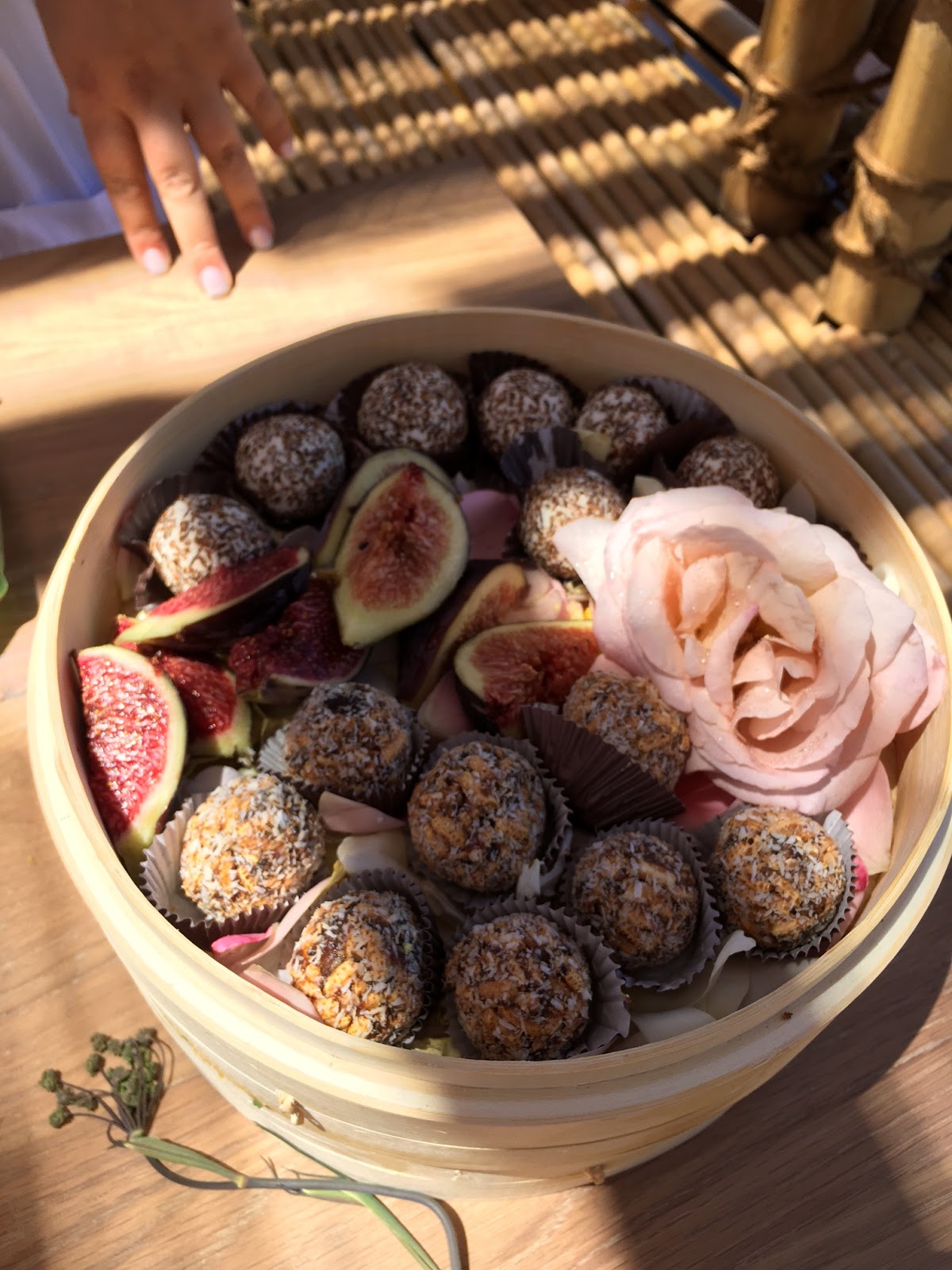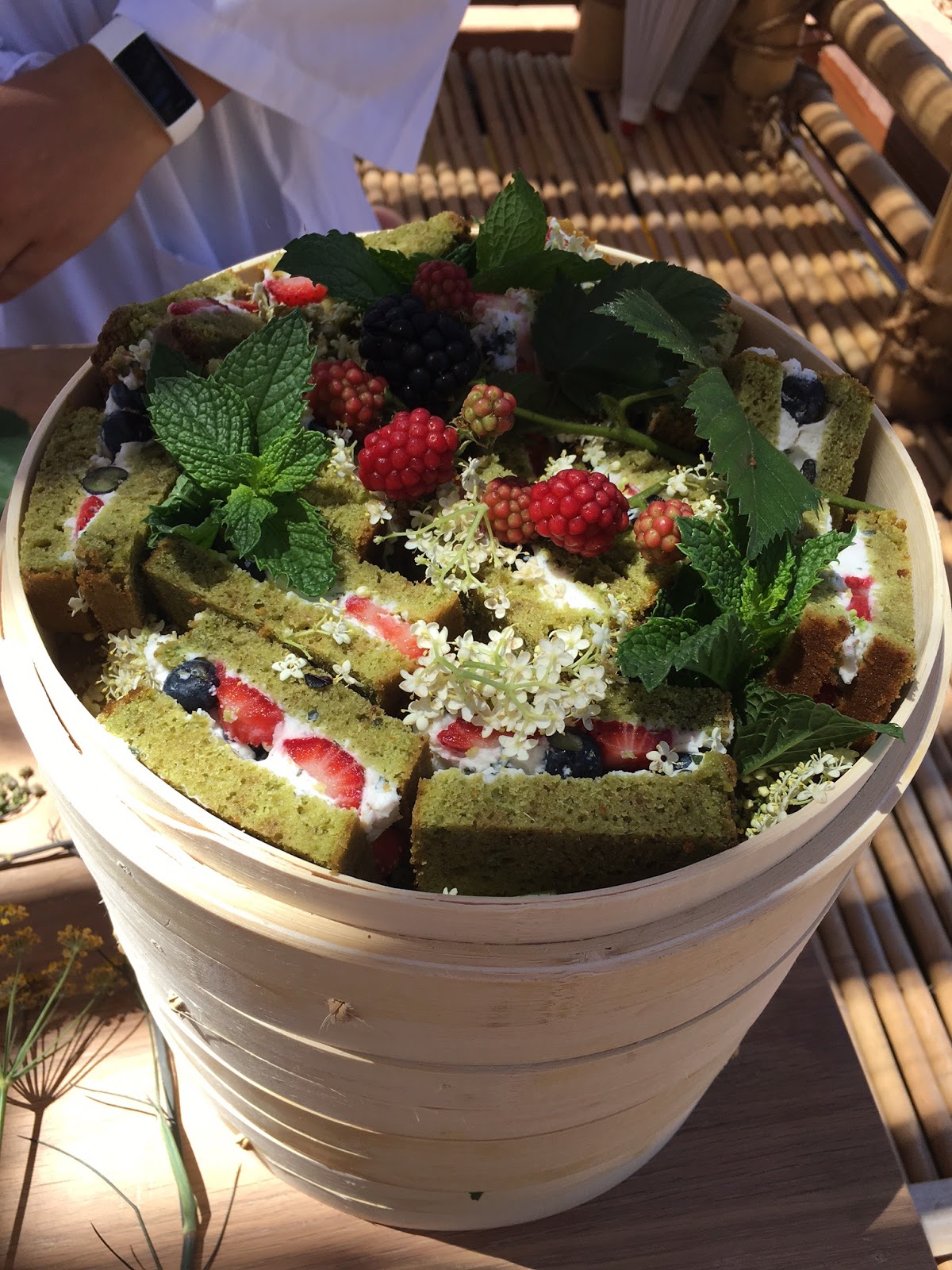 The spa was also absolutely unreal, honestly. It was a spa experience I would highly recommend and one that I already plan on re-booking for my 30th. It was THAT special. It's all very much incorporated into nature with little wooden paths through the trees to get to the various sections. There is also the best pool area where you can hang in-between treatments – I never wanted to leave this spot!
A post shared by KISS, BLUSH & TELL (@kissblushandtell) on Feb 7, 2017 at 6:46am PST
We had a pedicure to start off – the detail of everything from the brass pedi bowls to the Aesop hand wash just makes for the most unreal experience.
We then moved onto the Hammam – a Turkish steam room made of beautiful marble. We were able to give ourselves body scrubs with natural salt and honey, as well as a body mask. My skin felt so hydrated and cleansed after this and I felt super detoxified!
In between the Healing Garden and a lot of pool relaxation, we finished off with a 90 minute ESSE treatment which started off with a Back, Neck and Shoulder Massage and finished with a 60 min facial – it was possibly the best treatment I've ever experienced in my life. The scents, my therapists unreal technique and the way my skin felt afterwards. I am 100% booking this again. Mind blowing!
Still day dreaming about yesterday ?

A post shared by KISS, BLUSH & TELL (@kissblushandtell) on Feb 8, 2017 at 7:05am PST
The pictures do this day more justice and I know so many of you saw my Instastories from the day. It says it all that I have already enquired about booking for myself and my friends. Thanks so much for having me Babylonstoren, I am your biggest fan!
Booking Details:
The Healing Garden
Tea rituals take place at 09h30, 10h30 and 14h00 on Tuesdays and Thursdays.
Our healing garden is a restful place for quiet reflection and tranquillity. Regrettably children under the age of 10 years are not permitted.
The tea ritual costs R290 per person for groups of 6 to 8 people and a 50% deposit is required to secure your booking. Should you wish to bring a group of more than 8 people, please note that your group will be divided to attend the different ritual times.
Reservations are weather dependent and booking is essential. Reservations open two months in advance and can be made between the hours of 8h00 and 17h00 on +27 (0)21 863 3852 or enquiries@babylonstoren.com.
Priority will be given to hotel guests for tee ritual bookings.
The Spa:
See websiteand booking email address.
https://kissblushandtell.co.za/wp-content/uploads/2017/03/IMG_3507.jpg
1600
1280
Victoria
/wp-content/uploads/2020/03/logo.png
Victoria
2017-03-24 07:36:00
2020-06-24 15:41:55
A day spent being pamper at Babylonstoren Spa & Healing Garden