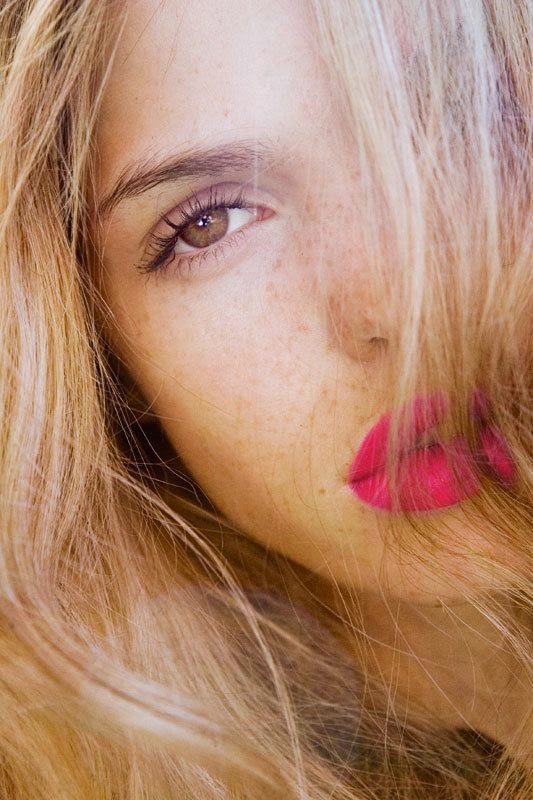 I know I'm sounding cliché when I say this, but where the hell is this year going? How am I doing a June favourites post already!?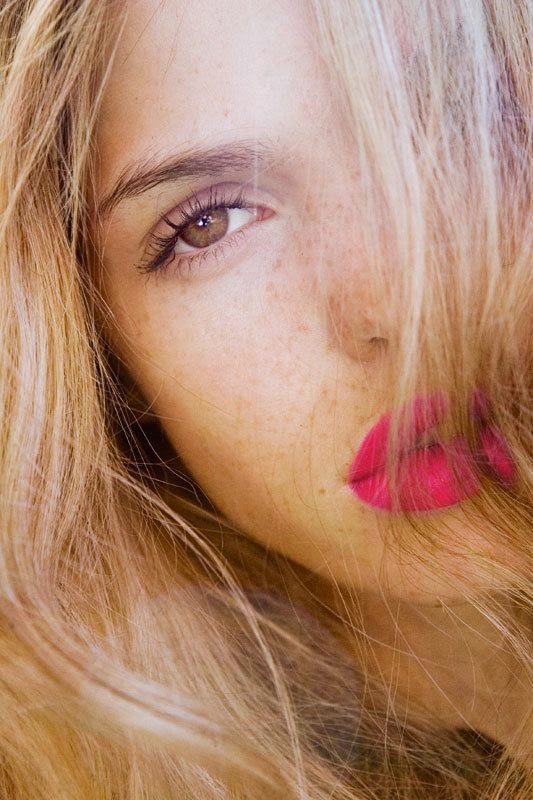 Anyway, these are some favourites this month. I've had a month of loads of testing which can mean good things, but I have had days when, come midday, I've looked at my make-up and gone "WTF!?!". I've tried some lovely stuff this month, but also my fair share of pretty average products which I won't bore you with here. I let you know about that on my Kiss, Blush & Tell Instagram account. Let's get into the good ones:
Newbies from REN
You know one of those brands that can do no wrong?! I think REN is that brand to me. I just love their stuff, and it keeps getting better. I remember they went through a stage a few years back when I worked at Space NK in London when theiur new releases were not that impressrive, but nowadays every single one just gets better and better! They have just released three new products: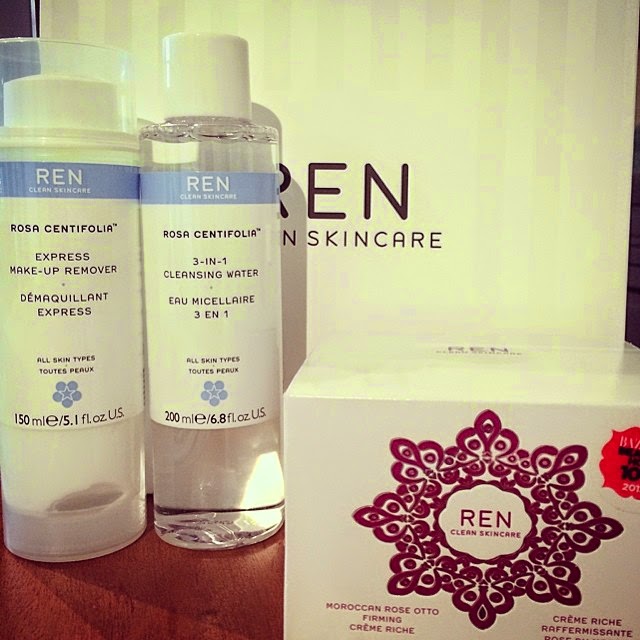 Rose Centifolia Express Make-Up Remover – R240
This is a gentle cleansing milk that quickly removes make-up (including waterproof mascara). The product is super gentle and soothing on the skin. You all know how much I love both versions of the Rosa Centifolia cleanser and this product is no different. I still like a good cleansing balm, like the REN one, to remove make up but when I'm away for a weekend or just refreshing my make up, this product is lovely!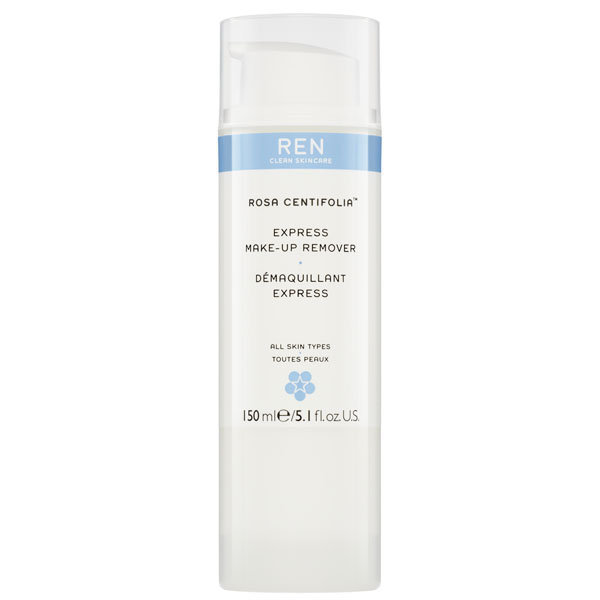 Moroccan Rose Otto Firming Crème Riche – R425
Obviously I fall in love with the expensive, luxury body cream! This may have just made every other body cream I've used seem boring and average but, alas, we don't all have R425 to splurge so I will keep this for my special limbs and for special occasions. My best part about this product is how rich and hydrating it is, yet quite a light soufflé-like formula. It intensely hydrates and nourishes, while visibly smoothing and firming the skin. This would make the most amazing gift for anyone! Also, if you haven't tried other products from the Moroccan Rose range then you are missing out – this range is the ONLY range that has ever made me fall head over heels in love with the rose scent. Completely un-Granny-like and so fresh and beautiful.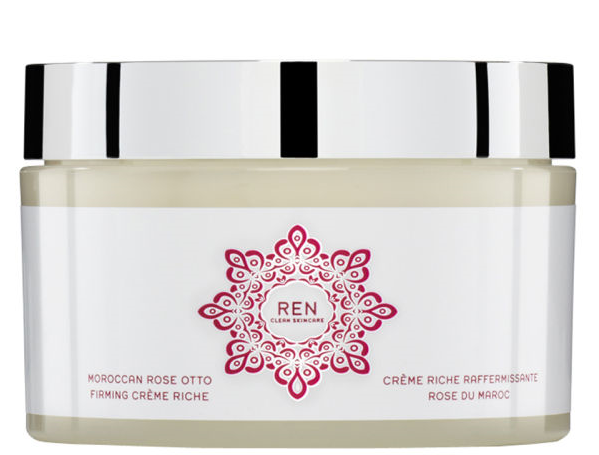 REN Centifolia 3-in-1 Cleansing Water – R250
This is a gentle 3-in-1 cleanser, make-up remover and toner that can be used over the eye area too. I love a good toner; I know lots of people see this step as unnecessary but I feel it is very important. I love cleansing waters that leave no film on the skin, like Bioderma's version. This is a great option and doesn't leave the skin feeling tight or stripped at all. Such a handy product and one of those that you will wonder how you ever lived without!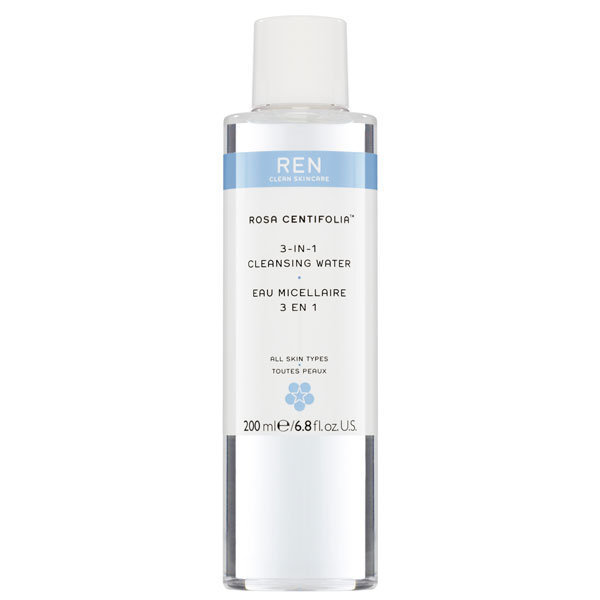 Evo Split End Doctor
Australia really is home to some of my best brands – they are so quirky with their products there. That's maybe why I literally stalk the Mecca Cosmetics site and drool at every single one of their newsletters!
Evo is no different. This sulphate-free hair range is just awesome, and so is the copywriter who comes up with their product copy! I love how light this product is, it smoothes the hair without feeling heavy and hydrates any dry, brittle ends.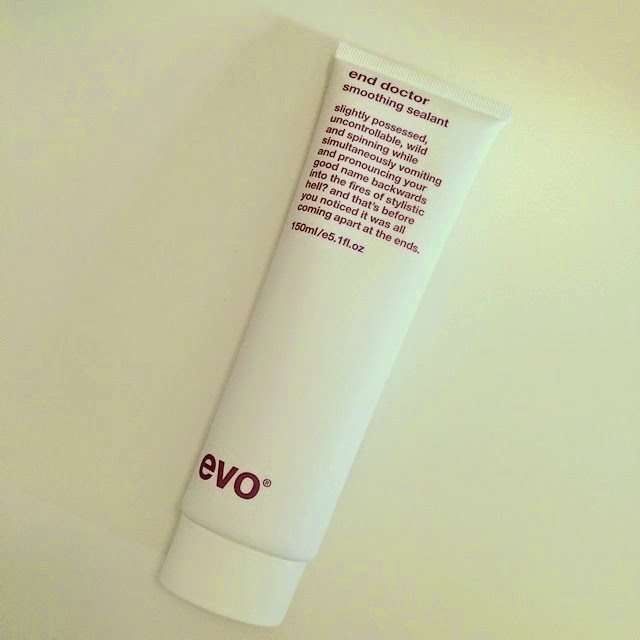 On a side note – I have a trip to Australia coming up soon so cannot wait to review loads of exciting products. Let me know if you have any recommendations! Evo's Fabuloso Colour Enhancing Conditioner – R435
I have to tell you guys about this. It's brand new from Evo and what they call a 'colour enhancing conditioner'. I used it this weekend while I was on leave and loved the results. You shampoo your hair as normal and then hop out the shower, towel dry it and apply a few pumps of this; massaging it in with gloves on your hands. You then rinse it out after 3 minutes. It smells just like the hairdresser – my best – and leaves hair looking shiny, revived, rich in colour and healthy. The below video shows more of the shades: Also, because it's a conditioner, your hair feels like you have just slept with a hair mask in which is a bonus! I obviously used the brunette version, but it comes in 7 different shades – R435 available at selected stockists, you can call 011 447 7706 for your closest store.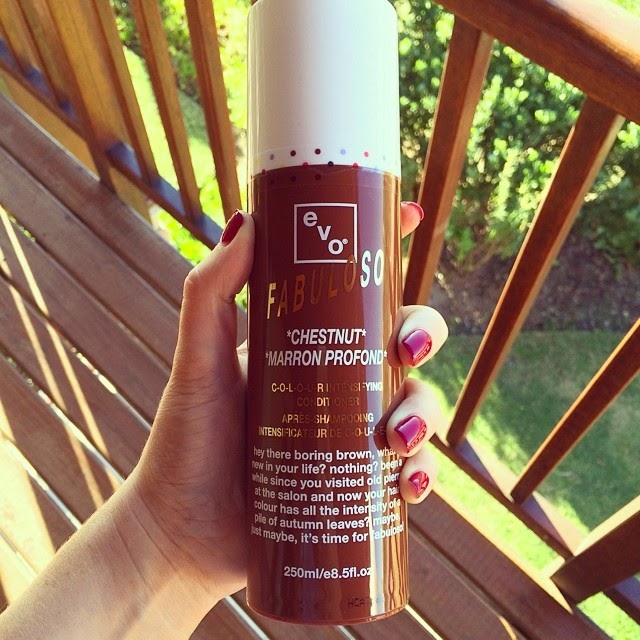 Measureable Difference Brow Amplifying Tint & Lift – R195
If ever you were needing a multi-tasking product for the brows, this is your answer. I got the brunette version. It ticks a whole lot of boxes – tints (with a rich dark, chocolate colour), combs into place (with a spooly applicator that keeps brows in place all day) and encourages growth (it has RegenaLash which is a clinically tested, effective peptide complex that promotes healthier, longer-looking lashes and fuller-looking brows within 6 weeks). WIN!
The only criticism I have is that it leaves the brows slightly 'crusty' and stiff, but this is what a gel will do, and also often the result of a product like this but the pro's far outweigh the cons. It comes in two shades and retails for R195 from Foschini stores. It is a new range to hit SA.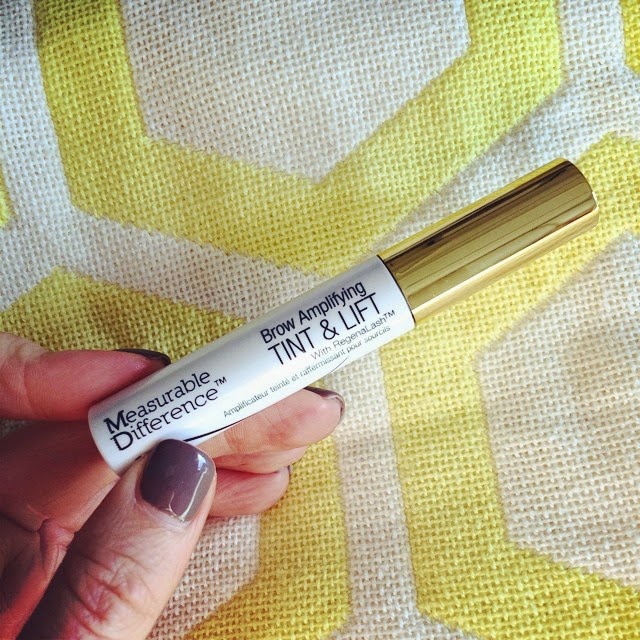 Juice Beauty Tinted Moisturiser – R385
This product is loved by loads of celebs, so I was really keen to try it. It's a 3-in-1 tinted moisturiser with a spf 30.It's R385 and super hydrating and softening on the skin. The main benefit is that it is organic so no nasties in it. I just love the texture and how well it blends. It also has a really 'health shop-like' scent, which just makes you feel good about applying it. The coverage is pretty sheer, but you can add another layer if you feel it's not enough. For me one pea sized amount is more than enough, and I touch up with concealer.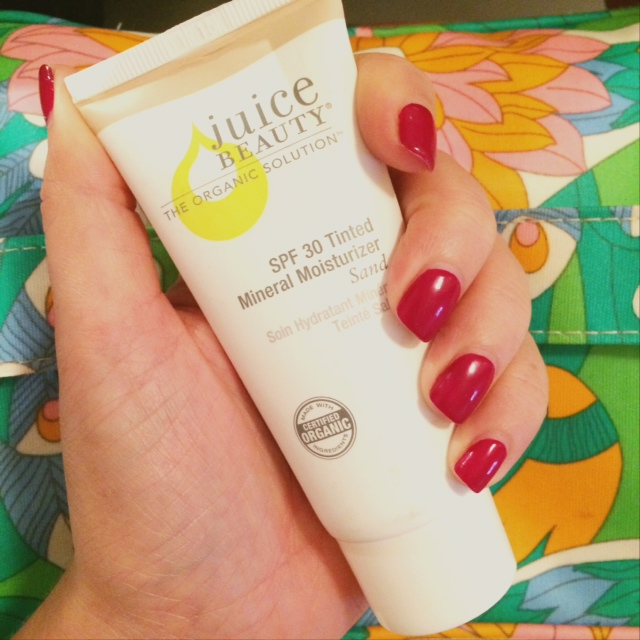 Clarins Instant Light Radiance Boosting Base
If you are on the look out for the ultimate holiday foundation, then this is your baby 🙂 I used this every day while on my recent break and loved the way it made my skin look. I had applied one layer of Vita Liberata self-tanner, and this product worked wonder in giving me a faux tan as well as a good overall glow. It's got great coverage but deceives the eye as still leaves the skin looking very natural which I loved. It's also got no shimmer – big bonus in my mind as lots of these types of products have a shimmer which makes the whole 'no make-up, make up' pretty pointless. This is such a stunning product, do yourself a favour! R315 – details here. Oh, and obviously it smells like heaven, like all Clarins products do!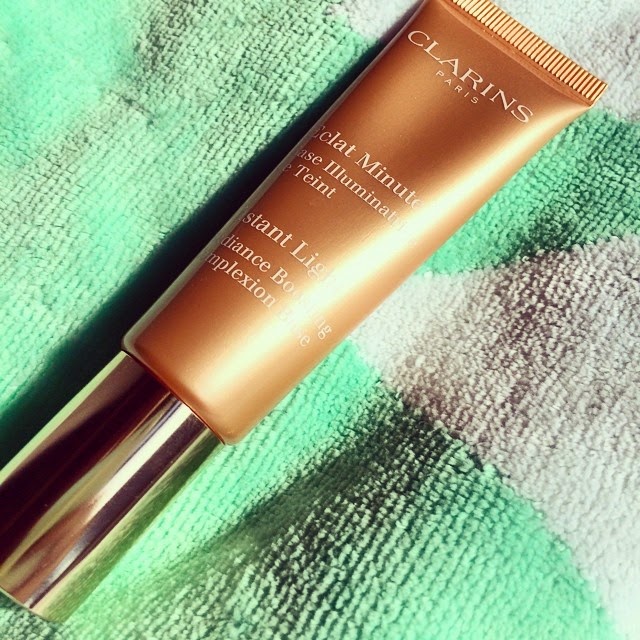 YSL Teint Touche Eclat Foundation
I mean!? I have been lusting after this foundation forever, until I finally got my hands on a bottle. I have literally been saving it for weekends and special occasions and just adore it. It honestly feels like you are applying a thin layer of silk to your skin. It is super light and glowy and slides onto the skin so beautifully. I think I actually got a shade or two too light for my skin (I am so angry with myself), but have been using bronzers or adding a touch of Stila's bronzing balm to get the correct colour. Anyway, back to the foundation, the hype is most definitely all valid and if you have the bucks, this is totally worth the splurge.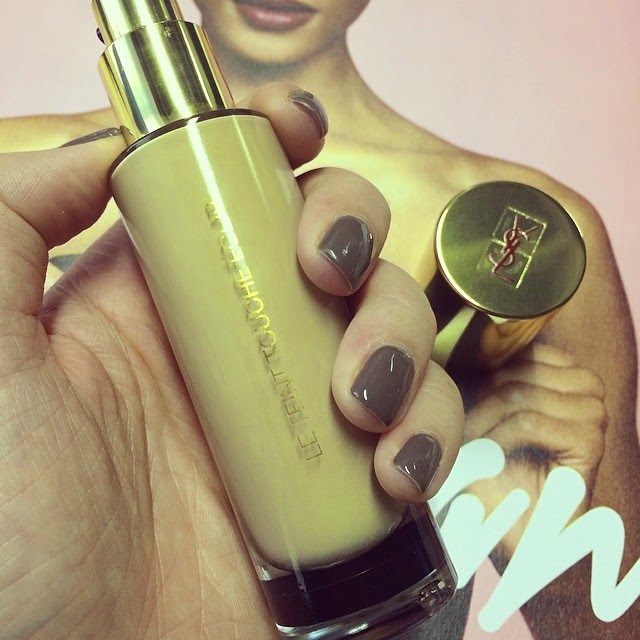 Obviously the packaging is as luxe as ever! It comes it a nice pump dispenser, allowing for easy application and I've found one pump is perfect for day wear, but tend to use two in the evening. I love how un-sticky (is that even a word!?) this foundation is – any powders you use on the skin after using this glide on so easily without getting patchy Any other foundations with a feeling like this tend to have a matte finish (which I hate), so I loved the radiant, glowly finish of this one without being sticky. Lastly, the scent of this just makes you feel rich applying it. I know, I know – you aren't going to be convinced to spend R720 for a nice smelling foundation, but that's just the cherry on the top. This stuff is beautiful!
Image source
https://kissblushandtell.co.za/wp-content/uploads/2014/07/39031b5a9590d237b98e904db4d535b2.jpg
800
533
Victoria
/wp-content/uploads/2020/03/logo.png
Victoria
2014-07-02 11:20:00
2020-06-27 20:01:52
June Favourites