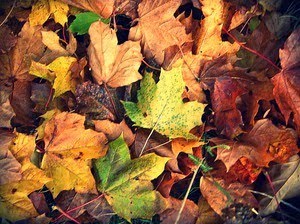 I'm not sure about your skin, but mine is feeling the change of season in a big way. Not helped by the fact that I've had the dreaded flu – one way to bring on that sallow, dull look we all so desire. Mmmmm.
The skin always seems so easy and hassle free in Summer – a good cleanse and spf and you are set to go. Fuss free and I love it. It's these colder seasons that I find I really need to out the time in – that's me having a super dry skin though! All of a sudden that Summer routine just wont cut it – sadly no more sun kissed glow.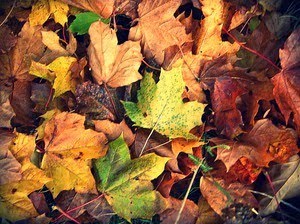 Keeping in mind that I am a completely ridiculous cosmetic junkie – this is how I change my routine when this time of year approaches – accompanied with a few recommendations:
Cleanser:
Dermalogica Special Cleansing Gel:
This is the cleanser I use and is great for balancing the skin – I also get very dry and this doesn't leave my skin all taught and peeling. I would recommend buying the 500ml (biggest one with pump) as it will easily last you a year. Its R600 and so worth it, you don't need a whole pump of this as it foams up well and goes a long way. Its anti-bacterial and calming so perfect for the odd hormonal breakout.
Toner:
Dermalogica Multi – Active Toner:
I used this for ages and love it, its not an essential but quite nice in the morning if you already wake up with a clean face then you can just spray the face with this. Calming and hydrating.
Clinique Clarifying Lotion:
This is one that I got sent from Clinique. Its very very strong and I don't use it daily but I love the way it make the skin feel so squeaky clean – although does dry it out. Great on breakout areas though.
Moisturiser:
Dermalogica Active Moist:
This is their basic moisturiser and doesn't have a spf – I stand to be corrected, but I don't think any of theirs have spf's as some skin care companies believe the zinc in sun cream can block up the skin. So your options are to either use one with no spf and then make sure your tinted moisturiser or foundation has a spf (generally they do). This is very hydrating yet still light and a gel-like texture.
Clinique Youth Surge:
This is also one I got sent and actually loving it. I got both the day and night and the day has a spf of 15 and night feels amazing.
One of the biggest things that people get wrong, rather than the actual products they use, is their routine. This is mine, very simple but lets the skin breath which most people make the mistake of overloading the skin.
Morning:
· Wash face with cold or luke warm water on a clean face cloth (no cleanser as the only thing on the skin is the light serum – and most would have been absorbed. If showering just wash with water. If it feels really greasy then no harm in cleansing with the gel.
· Spritz with toner, or wipe with Clinique toner
· Moisturize, wait for all to sink in then make – up
Night:
· Wash face in shower with cleanser, removing all make up.
· Tone
· Night moisturiser or just a serum (depending on if skin has just been exfoliated)
Exfoliater and masks:
Dermalogica skin prep scrub:
This should be used twice weekly in the evening, preferably followed by a mask as your skin is at its most-ready to absorb. Depending on how skin feels you can either do a clay mask (this dries out pimples and generally dis-infects) or a gel hydrating one (Dermalogica hydrating gel mask). Because this mask is so light you can sleep with this on or rinse off and out a light serum on the skin as it lets the skin breath and treats it.
Serum:
Gatineau Aquamemory Moisture Replenish Concentrate:
This can be used under a moistruriser when the skin looks dull and a little goes a long way. This is a very concentrated liquid product that absorbs a lot deeper than a moisturiser. (use this one if you feel your main problem is dehydration.)
Melatogenine Force Collagen Serum:
Use this if you feel you want to catch aging before it starts. I use mainly anti aging products as they do the job and more.
You can get these all from beauticians that stock the specific products. Dermalogica is very standard pricing so wherever you find it, it will cost the same at the next place. Clinique is obviously available ion Edgars etc and Gatineau is available either at beauticians. Eye cream is an option if you feel your eyes need special attention, up to you.
All sound a bit confusing but I really think its all about finding what work for your skin, there are no wrongs or rights. Just whatever you do exfoliate!! No use in doing anything usless you do this properly.
Thats my little bit of advice. Use it. Don't use it 🙂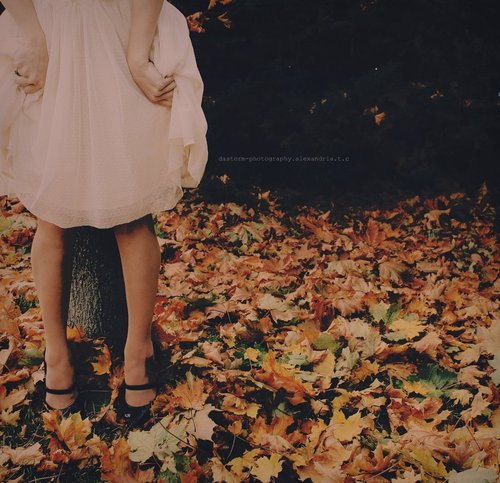 https://kissblushandtell.co.za/wp-content/uploads/2011/03/leaves.jpg
224
300
Victoria
/wp-content/uploads/2020/03/logo.png
Victoria
2011-03-15 10:50:00
2020-03-24 09:43:15
Soon-To-Be Autumn TLC for the Skin