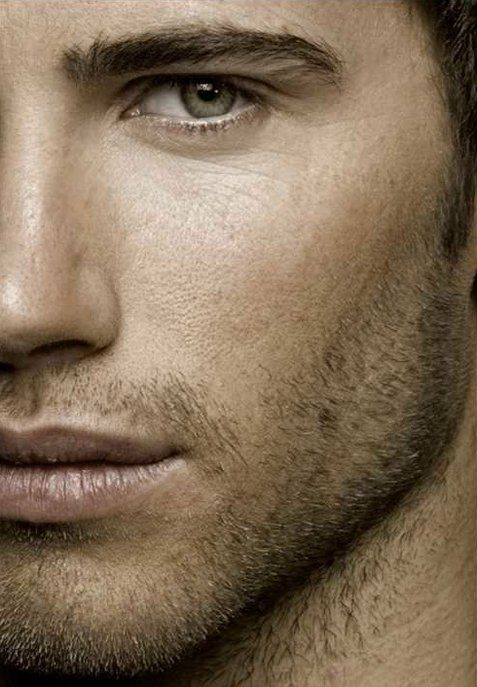 So many guys have such a skewed misconception of what 'looking after their skin' entails, and I think a lot of this can be blamed on how the idea or the products are sold to them. Never simple, never really do-able (in the eyes of a simple guy) and therefore, impossible!! I'm not speaking heterosexual guys here, I'm speaking simple guys who squirm at the thought of even washing their face with a bar of soap.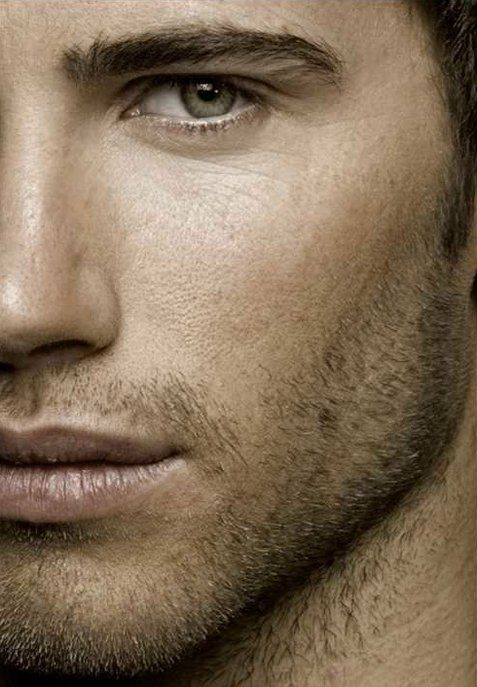 That is certainly the attitude of my brother and my boyfriend! My Dad was quite easy to convert a few years back and he religiously sticks to his routine – nothing complicated but, having seen the effects of sun and ageing, he is pretty fastidious with this. My brother and boyfriend, however, are another story. Anyway, this post is to take what already is deemed 'simple men's skincare' and simplifying it further. If you are the type of guy who is open to dedicating more time to his skin, then you will most definitely see positive results and this post will seem very do-able, but the following two steps are for those guys who are doing nothing for their skin so this is my recommendation for starting out. It's a 'better than nothing' approach and hopefully after doing this for a while you will see positive results and be open to incorporating more into your routine. This is purely about keeping your skin clean and moisturised – we're taking this one step at a time.
I've used the below little guideline for both my brother and boyfriend recently – giving them each 2 to three ClarinsMen products which are really great at getting results whilst still addressing men's concerns – scent, texture, not being too greasy and targeting more than one issue per product (minimizing the amount of products needed). In the ideal world I would obviously be recommending more TLC than below but, as I've stressed, this is for the guy who isn't spending a second on his skin at all so baby steps…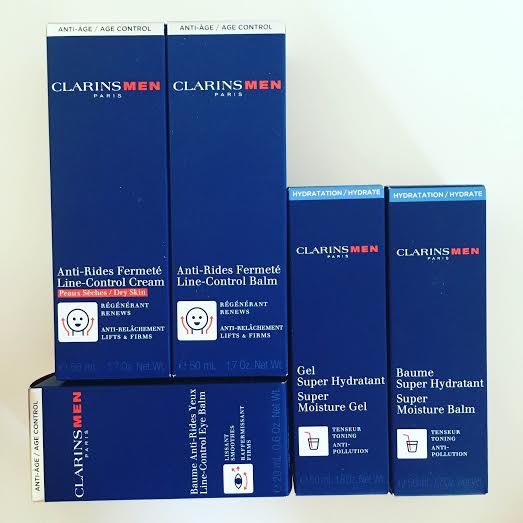 STEP ONE: CLEAN
The skin has to be kept clean. This won't add any time to your schedule as it can be done in the shower in the evening/morning. There are different options here with what to use – these are some of the cleansers that the men I know have approved and say that they could realistically see themselves using them daily:
ClarinsExfoliating Cleanser – R295
This is perfect for when your skin needs a good clean. For guys who always have stubble, this is a good one for really getting into the stubble and clearing out dead skin cells – you won't believe how much build up happens in the beard area – really not hygienic nor good for your skins health. It foams up nicely too, which will make you feel like the job has been done properly.
Clarins Men Active Face Wash – R255
If you want something simpler, and already shave your beard, then this one is great as it is gentler. Remember, shaving is going to do your exfoliating job for you and can cause sensitivity. This mild cleanser will get rid of dirt and excess oil.
STEP TWO: HYDRATE
This is the tricky step to do as many men I spoke to feel that this is the finicky step and men often don't like the 'greasy' feeling, however, finding the right moisturiser will mean that this will avoid excess oil and tightness, also combat signs of ageing.
Clarins Men Super Moisture Balm – R375
This is a brilliant option as, even though a balm is thicker, it isn't greasy and a small pump is all you need. If you have a beard then be sure to focus your moisturiser on the cheek, nose and forehead area. This is a great option for guys 30+ and it really is an all-in-one – perfect for use day and night.= and guaranteed to help with drier skins that need that TLC. It also had great protection ingredients to prevent skin from free-radical damage.
Kiehl's Men's Facial Fuel – R390 (Edgars)
This is quite the opposite of the aforementioned Balm. The Kiehl's moisturiser is a very light gel-like fluid that is great for a more oily skin. Again, a little goes a long way and would be my choice for summer months.
STEP THREE: PROTECT
This step is crucial for everyone and more-often-than-not it is forgotten my men. Every single one of us should be applying an spf every morning, especially for guys who spend a lot of time outdoors. There is also a misconception that unless it is 30 degrees outside, you are not going to get sun damage. This, as you know, is not the case at all, even for those guys exercising at the crack of dawn.
Clarins UV PLUS Anti-Pollution Sunscreen SPF 50 – R395 This is a very fine fluid and doesn't have a greasy consistency at all. It should be applied all over the face, on top of your moisturiser each morning. Don't forget to include the tops of your ears – this is one of the main areas for skin cancer on men (and tip of the nose).
Bioderma Photoderm MAX Aquafluide SPF 50+ (Clicks or Dischem) – R208
This product is similar to the above, yet slightly more hydrating so great for a drier skin. This range also has tinted versions, but for guys the normal one would be perfect!
EXTRAS:
At the risk of making my recommendations sound too fluffy and scaring any guys off, I want to make one last recommendation as this is one product my boyfriend uses religiously saying 'it makes his skin feel nice'. I don't think it's a necessity at all but if there is a product that feels good and works for him then I'm all for it.
Kiehl's Men's Oil Eliminator Refreshing Shine Control Spray Toner – R300 (Edgars)
I have even used this a number of times and it really does feel minty and refreshing on the skin. It's a great spritzer and can be used post cleansing to balance the skin out and add a touch of hydration. If there are sensitivity or redness issues then this will also work wonders in calming, also if there are break-out issues I can imagine this would be a good option.
Dermalogica Anti-Oxidant Hydramist – R680 (Sorbet salons or Dermalogica stores)
You've heard me harp on about this for years now. It is similar to the above, yet more packed with anti-oxidants and hydrating ingredients. Better for a drier skin, I would say. Image source
https://kissblushandtell.co.za/wp-content/uploads/2016/06/qsqws.png
687
477
Victoria
/wp-content/uploads/2020/03/logo.png
Victoria
2016-06-06 10:39:00
2020-06-27 19:31:32
Simplifying already simply skincare for men