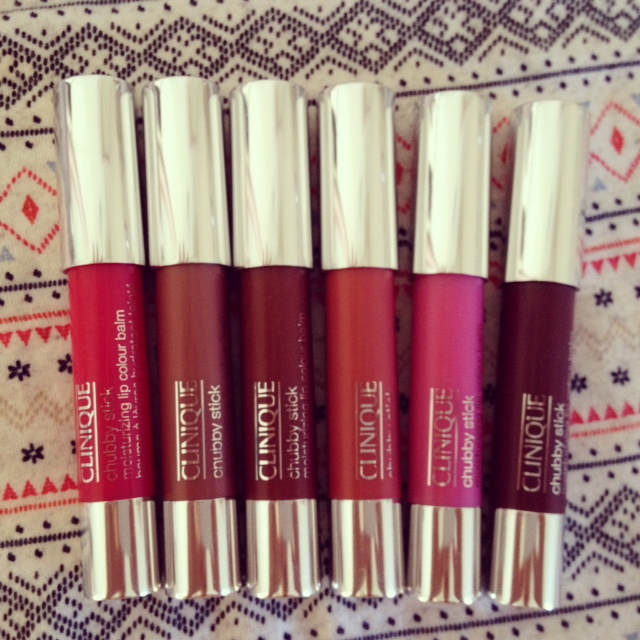 Love the name of this product and can't quite explain the love I have for the actual Chubby Sticks themselves!
This hugely awarded product has been high up on my must-try list for a while now, so was delighted to see a little package on my desk on Monday. I have since literally tried every colour, I even tried to take pics on my phone for you, but it was too cringe – sorry.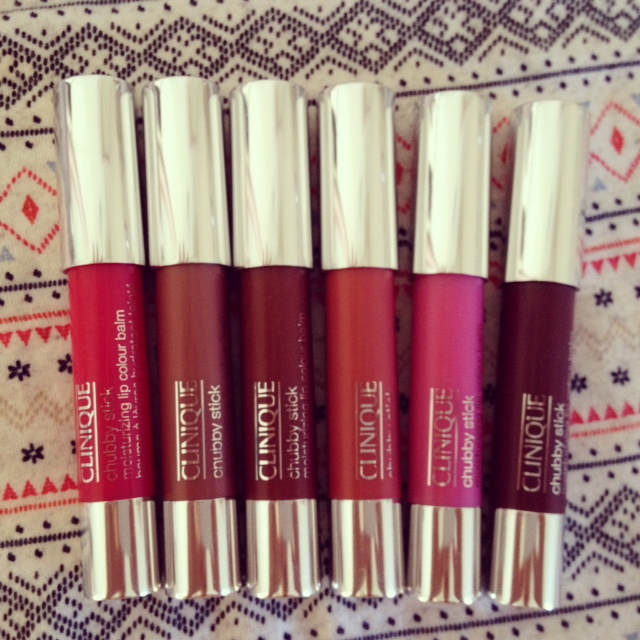 There are six colours in the range with names like Richer Raisin, Whole lotta Honey, Fuller Fig, Mega Melon, Chunky Cherry, Woppin' Watermelon, Super Strawberry and Graped-Up. The whole idea behind this product is to have a sheer lip balm that still has a touch of beautiful colour.
It is such a relief that there is finally a product that actually conquers that hydration/colour issue. Chubby Stick lasts really well, gives the perfect amount of colours and hydrates beautifully. It isn't shiny/glossy (I am not one for shiny lips) but rather gives a light sheen to the lips, leaving them looking plump and pretty.
This is definitely a new addition to my favourite list, and I can imagine years from now it will be one of those cult products that Clinique will always be proud of. My personal favourite colour is number 2 – Whole Lotta Honey for a day-to-day lip colour, but the Chunky Cherry and Woppin' Watermelon are amazing for a dinner party/night out.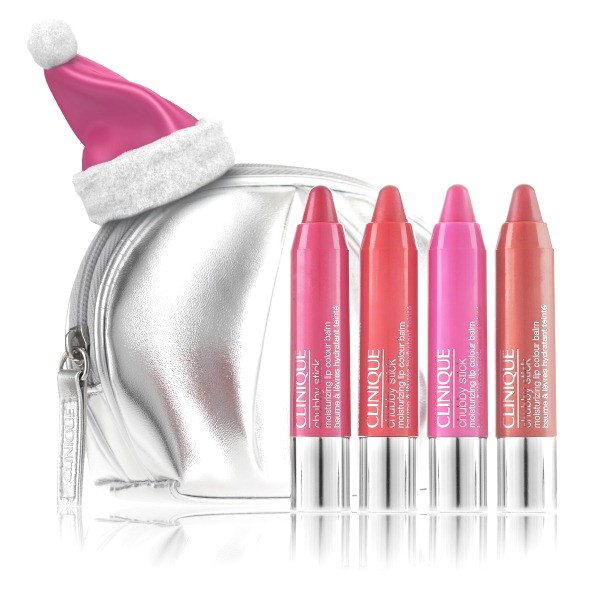 This is the mini collection. From left: Woppin' Watermelon, Mega Melon, Super Strawberry and Whole Lotta Honey
Do yourself a favour ladies… These are something special! Retail price is R195 each, cute present for Mothers Day too!
Image source hereand my own
https://kissblushandtell.co.za/wp-content/uploads/2012/03/photo555.jpg
640
640
Victoria
/wp-content/uploads/2020/03/logo.png
Victoria
2012-03-29 11:11:00
2020-06-28 11:19:29
Clinique {Chubby Sticks}