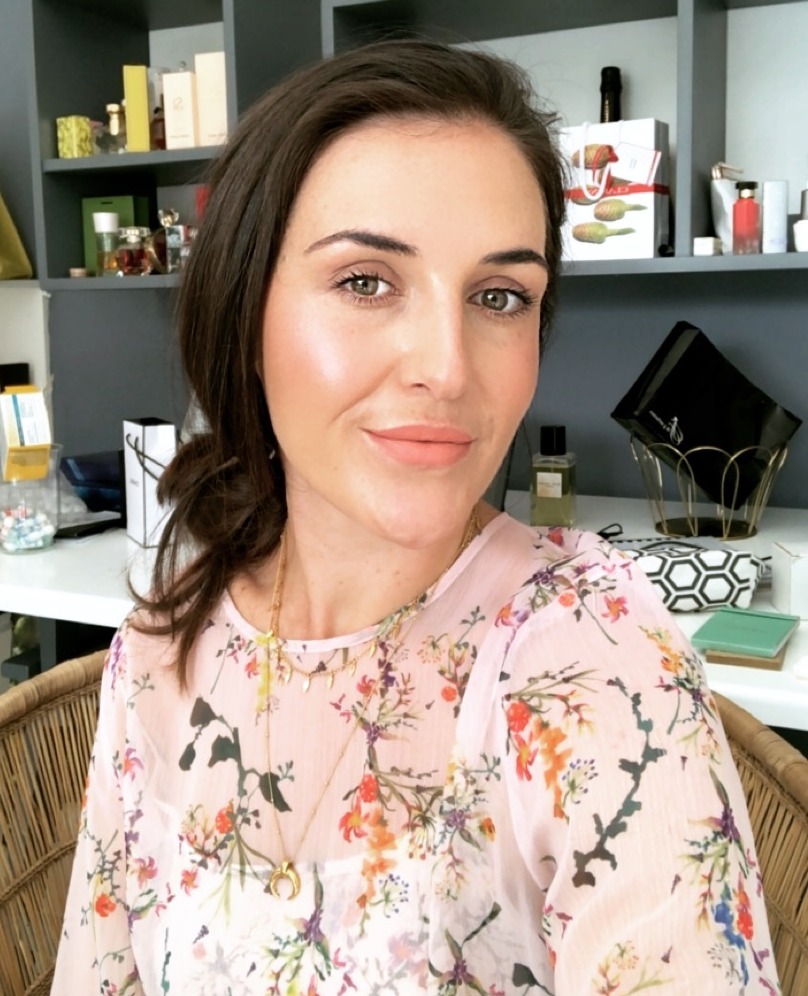 Right, so this may be one of my most requested posts and it's taken me a long time to write as, well, my advised beauty prep for your big day would be quite lengthy, I would imagine. I'm not going to pretend otherwise. Feeling your best on your big day is so important and, with my view on skincare, this kind of prep takes time and doesn't happen overnight.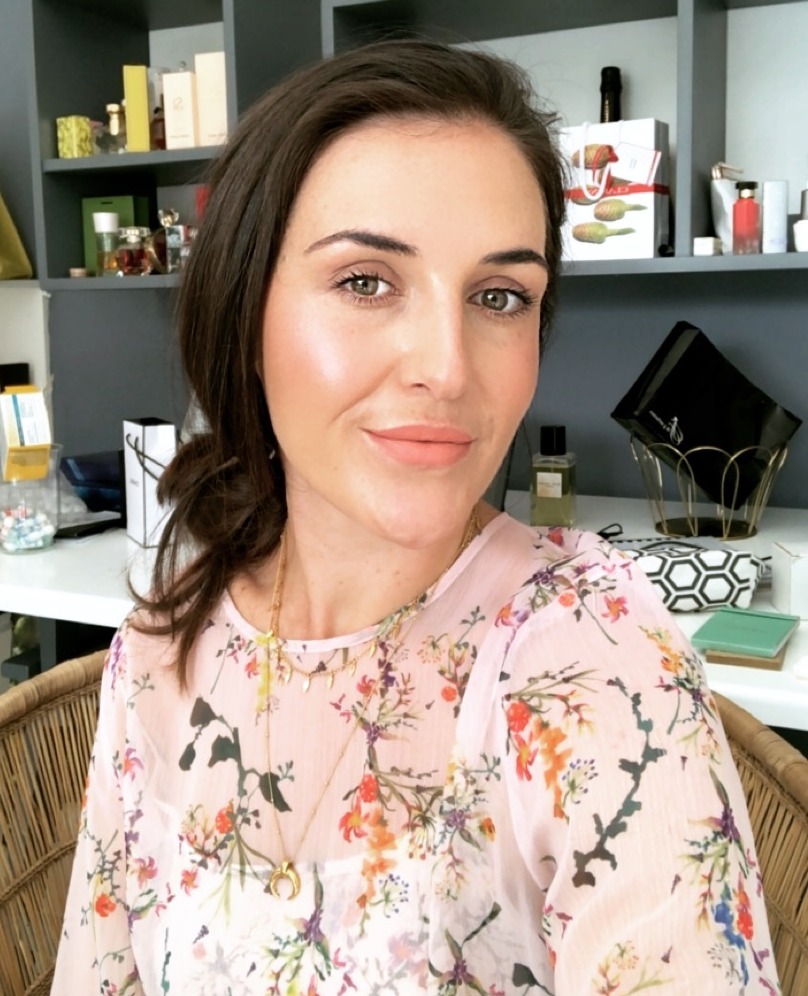 I would imagine that most brides would want to be as natural as possible on their wedding day, and I would advise this. Well, in fact, just to look like yourself (even if that is a lot of make up, that's fine), just ensure your other half recognises you. There's nothing worse than someone looking like a totally different person on their big day. Looking like yourself will mean you will be at your most confident and comfortable which, in turn, will mean you will look your most beautiful. Remember that. Don't try anything new on your wedding day, stick to what you know suits you and works for your make up and hair. Choose a look that won't date. This day is not the day to experiment 🙂 OK enough pep talk ( I clearly think I am some sort of skincare Oprah).
SKINCARE
THE single most important part of your prep for your big day and the one that I would advise starting as far in advance as possible.
It's all good and well to plan the make up or hairstyle you want but, ultimately, healthy, fresh, glowing skin is what will make you your most confident. Also, without your skin being in check, no make up will be able to fake this. Good skin is everything – it also means less make up, which is a win. Skincare: At Home Routine Your home routine should (ahem!) be up to scratch and if it's not then get onto this pronto. There's no use in shelling out for expensive facials and in-salon treatments when you are doing squat all at home. To be honest, you could get away with leaving the salon treatments all-together (budget dependent). Both would obviously be great, but if you have to choose, spend on your at-home skincare products. What you do at home is really important. However, if you are clueless as to where to begin, then seek a professional who can advise on a good course to follow in the lead up to your day. I'm also happy to help, but this is something I have spoken about often, so have a look through the blog or on my Instagramand DM me if you are unsure. If you are going to go the facial route too, then that is a great added benefit. I would recommend starting your monthly facial routine minimum 6 months before your wedding (the earlier, the better), with your last one being a good 3 weeks before the actual day. Cramming this in last minute could mean break-outs. Back to your at-home routine: Invest in a good glycolic (AHA) product to resurface the skin at home (I love this one and this one). This will help keep your dead skin cells as bay, resulting in fresher, more youthful skin. It will also naturally improve your over-all texture, any scarring and dark spots, although start this early as it does take a while to see results. You then want to be packing in the hydration with creamy face masks, hydrating serums (look for Hyloronic Acid as your key ingredient) and soothing the skin as much as possible. The Lamelle Serra cream is a great basic moisturiser that will soothe skin and help with any imbalance or redness. I would also advise being really good with your water intake. I know this is something we all know, but in the lead up to your big day this would be hugely beneficial to your skin. Peels Peels are great at resurfacing the skin, improving texture and overall colouration BUT I would stop doing peels about 1.5/2 months before your wedding. Rather be safe. You want your skin to have benefited from the peels you have done, but have a chance to stabilise and recover. No one wants red, flakey skin on their wedding day. Their is such a wide variety of peels that I could speak to but that would make this a very lengthy post. If you are interested in this, I would go to a reputable skin clinic and have a consultation. Ask around, don't try and skimp and go to the cheapest one here. It's not worth it. And, dear God, please don't use a Groupon voucher or something for a treatment like this (or any, for that matter). If you can't afford the real thing, rather leave it. I've heard way too many horror stories.
HAIRCARE
With regards to haircare, I won't speak to colouring your hair as I don't personally do this but, if you do, you would know when to book these appointments. In terms of care, I would be religious with my hair masks and look into booking one or two treatments before the date to ensure your hair is in the best possible condition. Pureology do a lovely hydrating hair mask as do Pantene, if you want something more affordable. Olaplex 3 is also a brilliant treatment and probably the best on the market for an at-home treatment that makes hair feel like nothing else! If you buy yourself this product, there is no need for in-salon treatments.
BODYCARE
Dry brushing would be my best advice. Invest in a dry body brush and do this religiously before you hop in the shower; always brushing upwards towards the heart. This will help with cellulite and ridding the body of dry skin. Be good about slathering on your body cream of choice too. If you want a tan for your big day I would definitely advise self-tanning over a sun bed – but again, you know your skin type and we all have our preferences. I would go for a spray tan the day before. This is obviously risky, so I would advise asking around for a highly recommended tanner and getting one pre your wedding day to test out the colour and ensure you are happy with it. I love Vita Liberata. It's almost safer to not go this route, but if you are a fake-tanner, then you will know the drill. Always ask for the lightest shade, and prep you skin properly before your ran appointment. This involves a really good full body exfoliation at home the night before, followed by moisturising. On the day of the tan, ensure you shower and use a non-oily body wash (I opt for a simple bar of Dove soap to be safe) to cleanse all the excess oil off your skin. Any oil will disturb the tan and make it patchy. You can pop a teensy bit of moisturiser on your drier areas before your spray tan which will mean the tan will adhere less in those spots – I usually do this on my feet, hands, knees and elbows. Leave the rest of your body un-moisturised and ready to soak up the tan. Also, get a spray tan bra-less. No one needs this to get in the way of a good tan!
MAKE UP
Your make up artist of choice should know the drill here and know what products work best. A natural look is timeless and one that you can't go wrong with. Clarins Beauty Flash Balm works wonders for a glowey base and helps make up last. I also love the Urban Decay All Nighter Setting spray to finish off with – this stuff makes your make up last brilliantly. Watch the below video – this captures absolutely everything about what Bridal make up should be. Also, waterproof mascara is vital. I would advise packing a little bag for your Maid-of-Honour to keep with your lipstick of choice and a concealer for touch-ups. That's it. Oh, and a pack of Biral if you are anything like me. I hope that helps you guys out. No info here is ground-breaking and anything you don't know about, but I think the main factors are consistency in the lead up to your wedding as well as ensuring you give your skin that 2 month period to balance out. Trying to do last minute peels or facials will never be a good idea – this time should be spent hydrating your skin and soothing it so there is no inflammation or irritation. Shout if you have any questions!
https://kissblushandtell.co.za/wp-content/uploads/2018/04/IMG_1024.jpg
996
808
Victoria
/wp-content/uploads/2020/03/logo.png
Victoria
2018-04-03 07:37:00
2020-06-24 15:28:04
BRIDAL GUIDE: THE BEAUTY PREP FOR YOUR BIG DAY