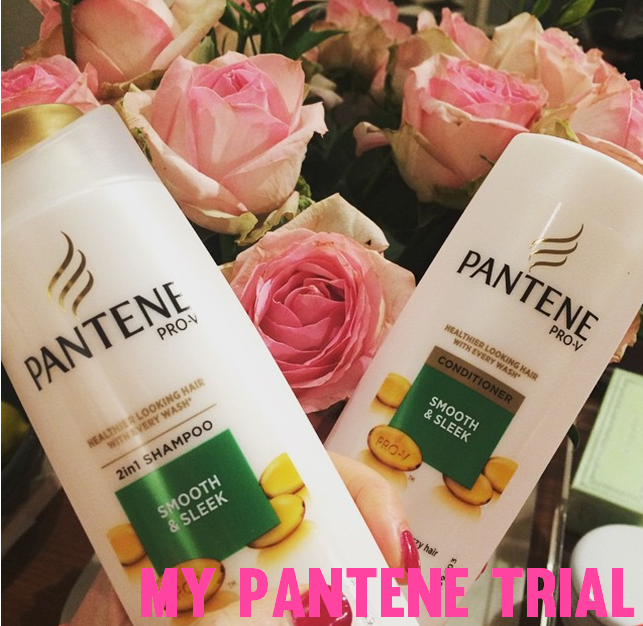 At the beginning of May Pantene asked me to be a part of their #ShineStrong campaign where they gave me their Pro-V Smooth & Sleek shampoo and conditioner to trial for the month and asked me to give my 100% honest feedback.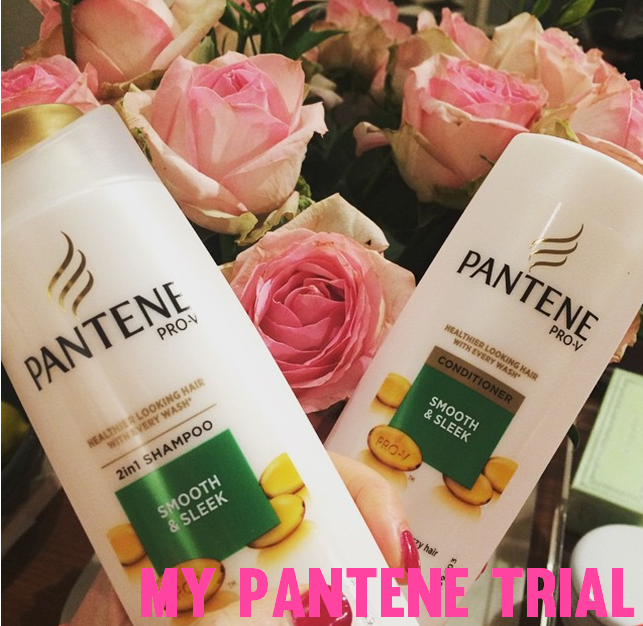 So, the whole idea around the Shine Strong tag line is that Pantene has undergone an exciting re-launch and product upgrade to their shampoos which now contains a world-first damage blocker formula meaning less build up on your hair. There are so many external factors that can damage our hair or spur on change and one of the causes is, wait for it, water. Yes, the water you use to rinse out your product can be causing damage.
The minerals found in tap water, that are good for our body do have a negative effect on our hair over time. Hair Care Expert and Trichologist, Dr. John Gray explains that levels of copper ions and other minerals are found naturally in all sources of water. These erode the hair's vital protein layer via oxidation damage that eventually leads to 'holes in hair', a condition termed "Protein-Porosis". 'This causes hair strands to become brittle, and more prone to breakage,' explains Dr. Gray.
After 10 years of research and development Pantene launched their new damage blocker formulas. These anti-oxidant 'Damage Blockers' actively target, capture and neutralize the minerals found in tap water. It also provides intense moisturisation and is the first of its kind to repair hair at a molecular level.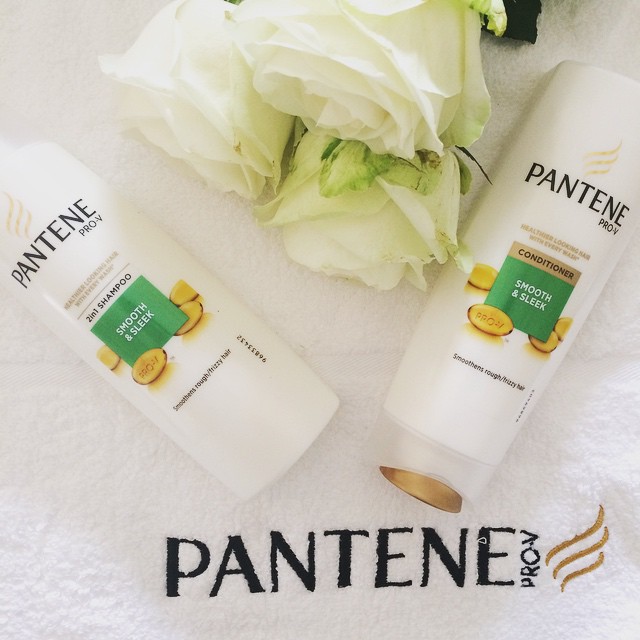 My Review
Now I am pretty un-complicated when it comes to my hair. I have coloured it a handful of times – never full on permanent colour. It's long, very straight and doesn't give me many problems. I generally don't style my hair (too lazy for this), but leave it to dry naturally unless it is a proper night out or event, and in this case I will go to a salon for a blow dry. My main issues are hair loss (at the moment – perhaps seasonal) and dry ends.
I liked the fact that the Smooth & Sleek range helps with fly-aways as this is something that annoys me about my hair when I leave it to dry naturally. I also have loads of 'baby hair' at the moment which can make my hair look quite unruly.
Pro's:
The pro's are that I definitely noticed my hair looking and feeling softer with less fly-aways. My hair loss also lessened in week 2 of my trial, I'm not sure if this is thanks to the product or just the fact that it is finally improving before I am left with no hair at all!
Con's:
I am a huge fan of my current shampoo and conditioner (Pureology) so won't be straying from this as I really am very happy with the product but as a (much more affordable) option the Pantene Pro-V range is rather impressive. I am not a fan of the 2-in-1 idea – I always think this is for men who don't care nor have time for 2 products. At R42.99 the products really do tick most of the boxes for me, and the fact that they now contain the Damage Blocker anti-oxidant is a big plus.
I would be interested to hear what those of you who have used Pantene for quite some time will think of this range and the improvements.
Thank to Pantene for including me on your trial!
https://kissblushandtell.co.za/wp-content/uploads/2015/06/pantene.png
626
643
Victoria
/wp-content/uploads/2020/03/logo.png
Victoria
2015-06-02 13:15:00
2020-03-24 08:27:20
My Pantene #ShineStrong Trial