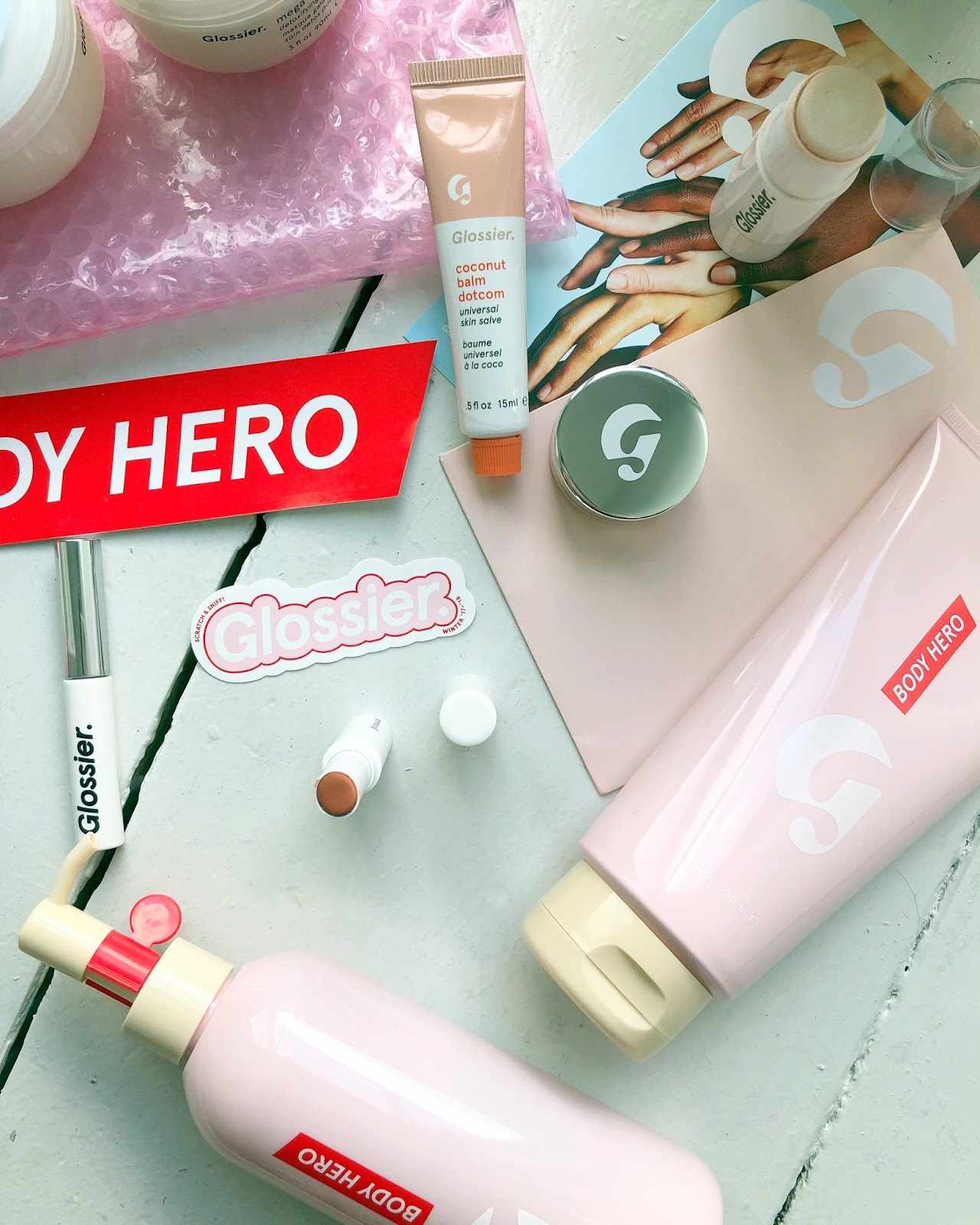 I did a few stories on Glossierover on Instagram and, as requested, here is a full review of my thoughts on the brand. Now I know that the brand isn't for everyone, but it really does speak to me; I adore the founder (my muse) Emily Weiss and am in awe of what she has done – the woman sure knows how to establish a beautiful brand!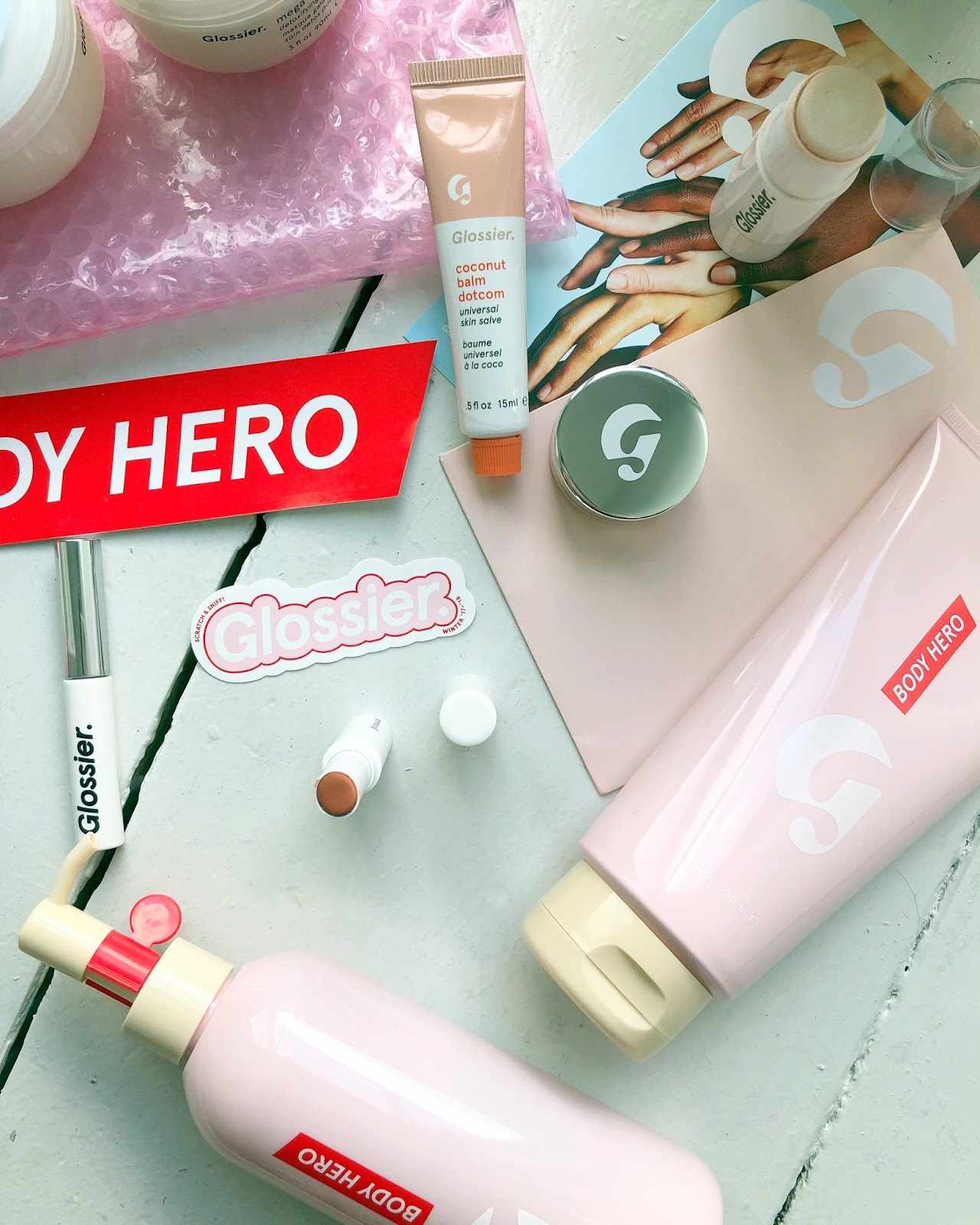 I've tried a fair amount from Glossierand have been asked for my thoughts over time. I've also used the products for a good 3/4 months so feel I can review them properly. I'm going to keep each review very short and to-the-point. Shout if you want more detail by dropping me a message. Details at the end of the post on how to get your hands on Glossier products.
SKINCARE
Mask: Mega Greens Galaxy Mask I have really enjoyed this detoxifying clay mask. It's gentle, nothing too astringent, yet does make my skin feel like it's had a good deep clean and is rid of any build up. It's pleasant to use as it doesn't dry up too tightly too – of the two masks I bought, this would be the one I would recommend and repurchase. Moisturising Moon Mask The Moisturising Moon mask is nice, but then again, who wants to be described as 'nice'? It's like being described as sweet. Neither here nor there. It is hydrating – of course, but packed with emoliants so as soon as you wash it off you are kind of back to square one. My skin feels very superficially hydrated after using this. Having said this, I do reach for it often as it's a nice pick-me-up for the skin if I have 5/10 minutes before I need to head out the door. But then again, I'm kind of just using it up and will not be repurchasing.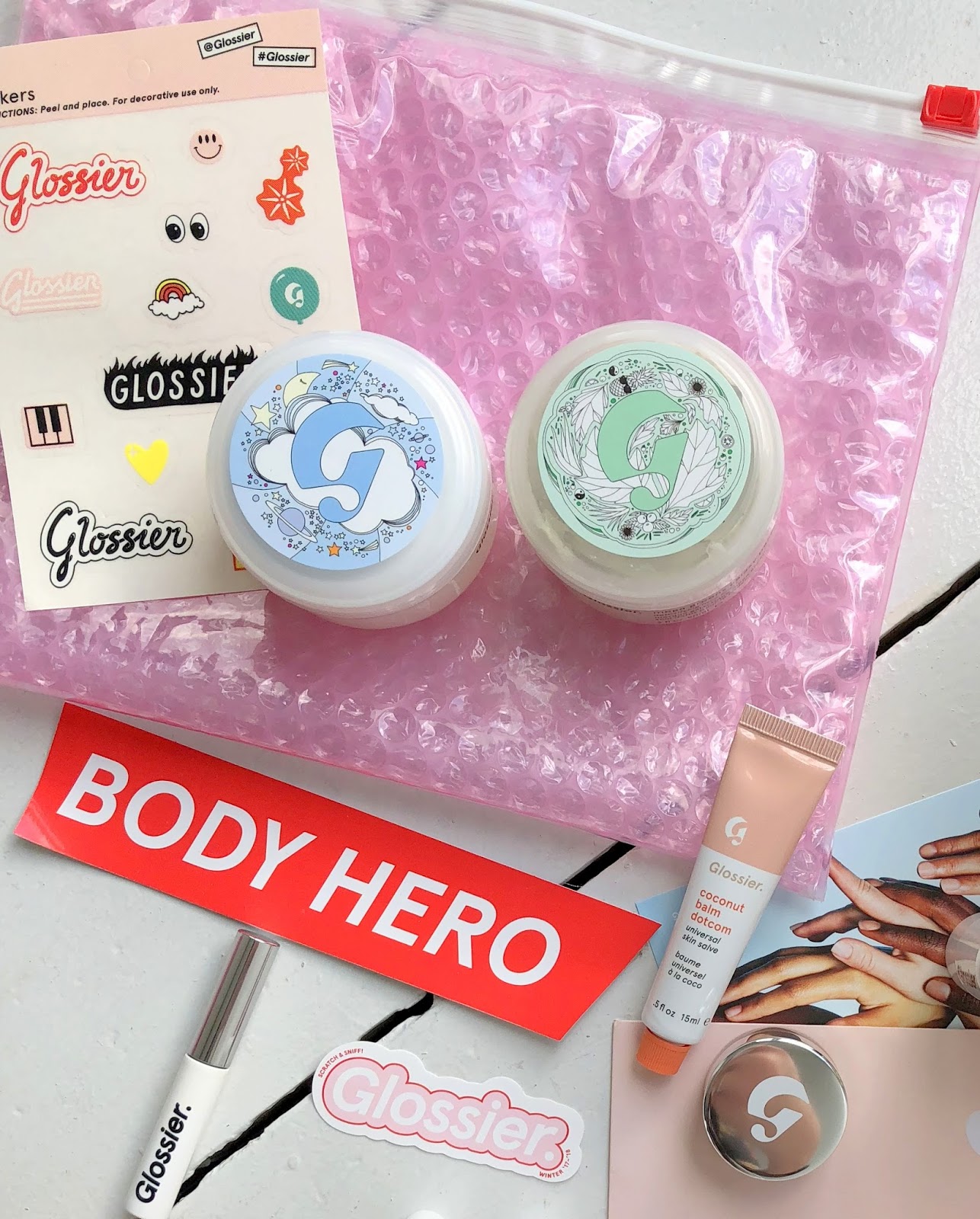 Balm Dot Com – Coconut I love this. Yes, it's a super simple lip balm (honestly, it's not much more than that, basically vaseline in a tube), but the packaging makes me happy, it hydrates dry, chapped lips and is not too greasy. You don't really need much more from a daily lip balm, do you? Over-hyped? Probs.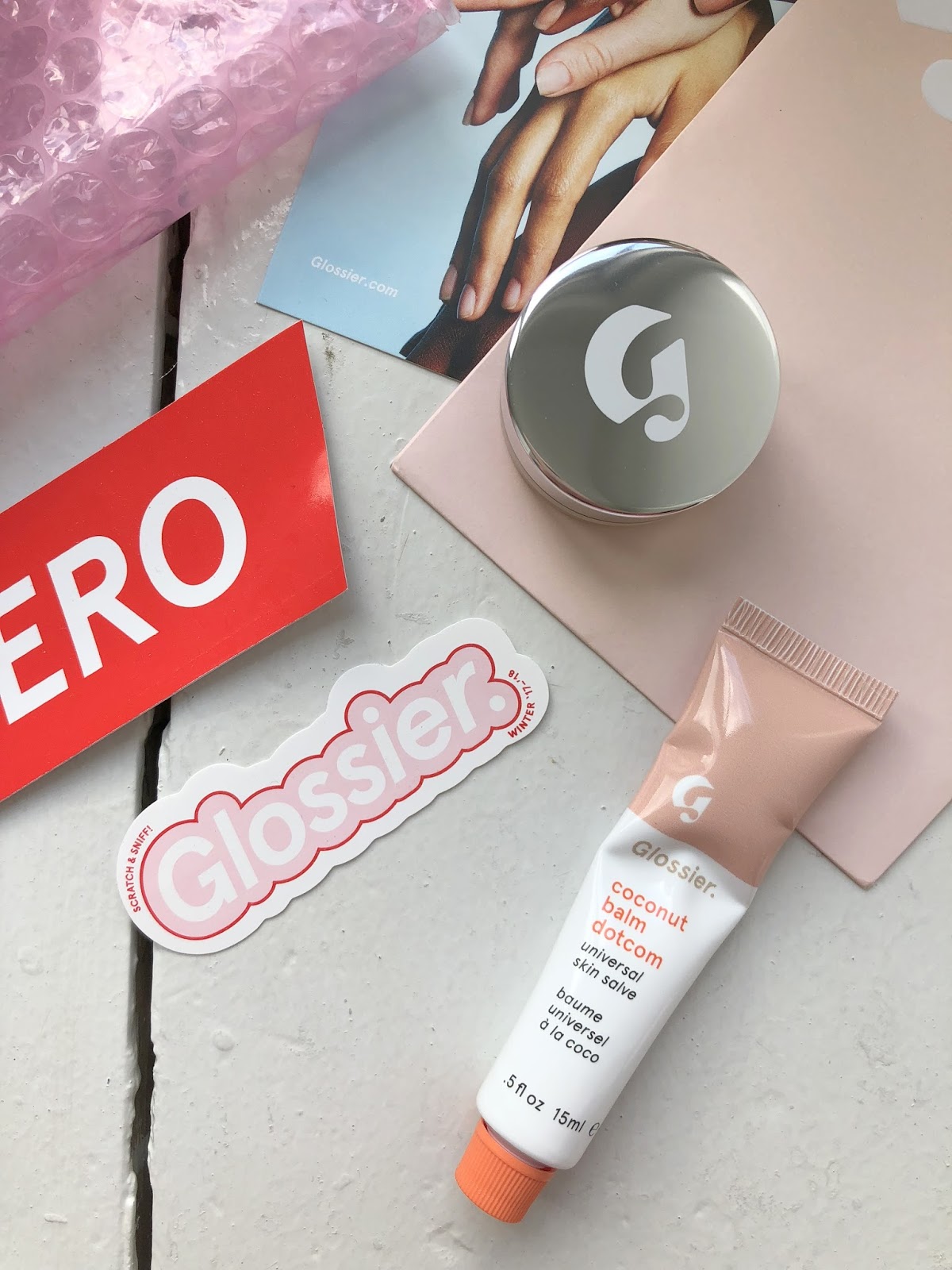 Milky Jelly Cleaner I didn't buy this, but on all 5 orders I received this as a 5ml so I basically had a full size to review. In short; it's as simple as cleansers get and I wouldn't say it's your go-to to remove your make up after a long day, but for a light morning cleanse, it's good. A bit meh for me. There are WAY better cleansers out there.
MAKE UP
Boy Brow – Brunette This is fab – in fact, I have already purchased my second little tube of this. It's a simple brow gel that has a great tint to it (there are different shade variants as well as a clear one). The brush is small which allows for precise application and it gives my brows loads of texture without ever feeling crunchy. This is all I have been using on my brows for the past 4/5 months. Haloscope – Moonstone This wasn't love at first try, I actually only really started enjoying this product after I had a proper chance to play around with it. I love it as the highlight is super natural looking (so no glitter, just sheer dewiness), but because it is a sticky-ish balm (basically Pritt glue on your face), it makes application a little annoying. It does tend to lift your foundation slightly and if there is any powder nearby, then you are going to get very annoyed. I would repurchase this, BUT the part that annoys me is that the only person this would be a dream for would be those au naturale French gals who can wear no concealer or foundation. Alas, that is not me.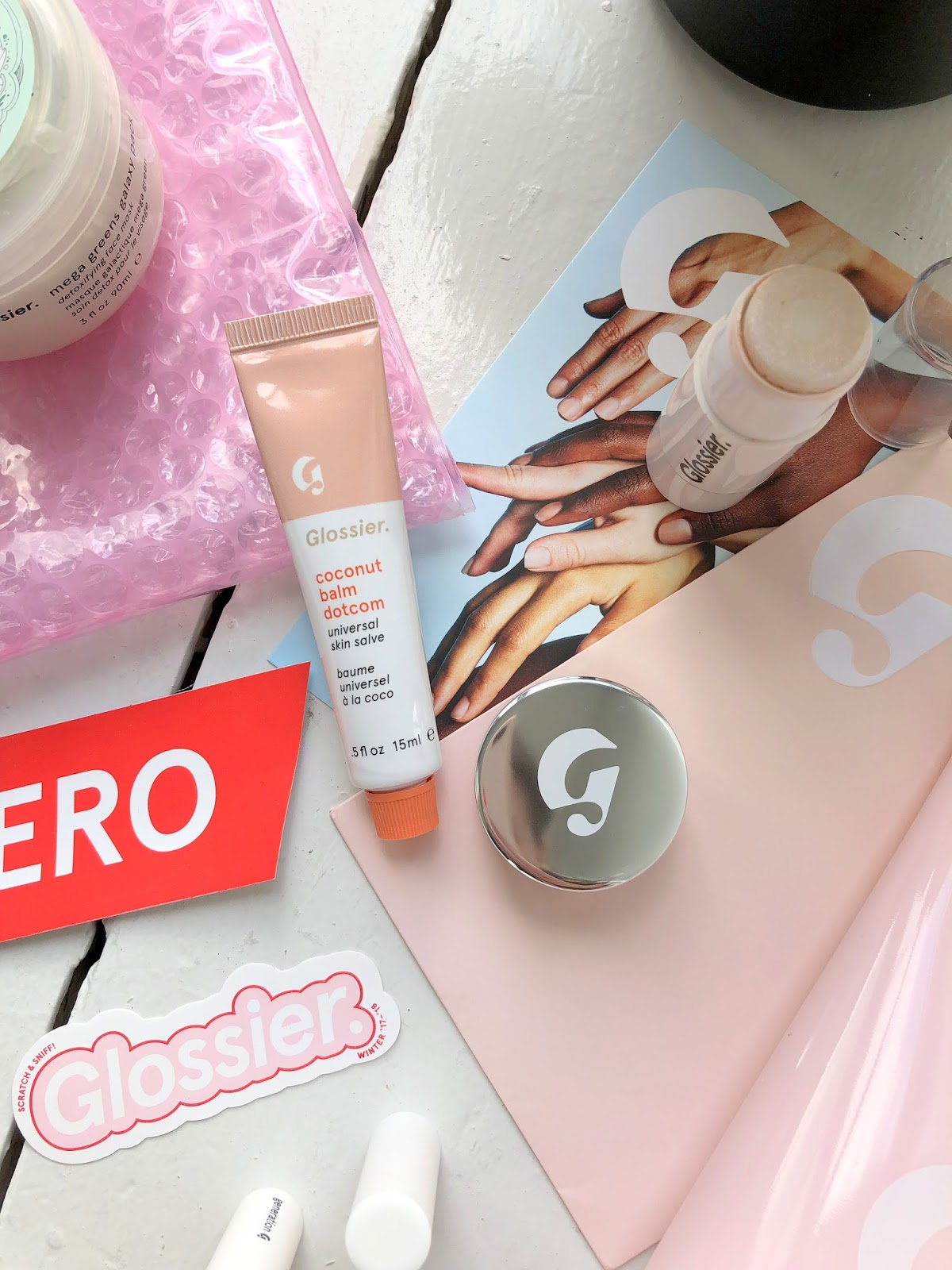 Stretch Concealer – Medium This is a great, but very sheer concealer. I probably wouldn't purchase it again as what really is the point of a sheer concealer!? I basically want this formula as a tinted moisturiser. It's good and I've been happy using it, but would switch to a NARS concealer when I finish this one up. Cloud Paint – Dusk & Beam These, along with my Boy Brow, are firm favourites. I love the effect and how dewy and natural they look. BUT, I do find that I don't reach for them as often as I should, merely because I find the application of them a bit of a luss (I can't believe I just used that word, but anyway). It's true though, my powder blushes are my go-to. I do need to use them more though, as really do like this finish. Shade wise, a combo of these two is my fave but for my skin tone (if I had to pick one), I would choose Dusk.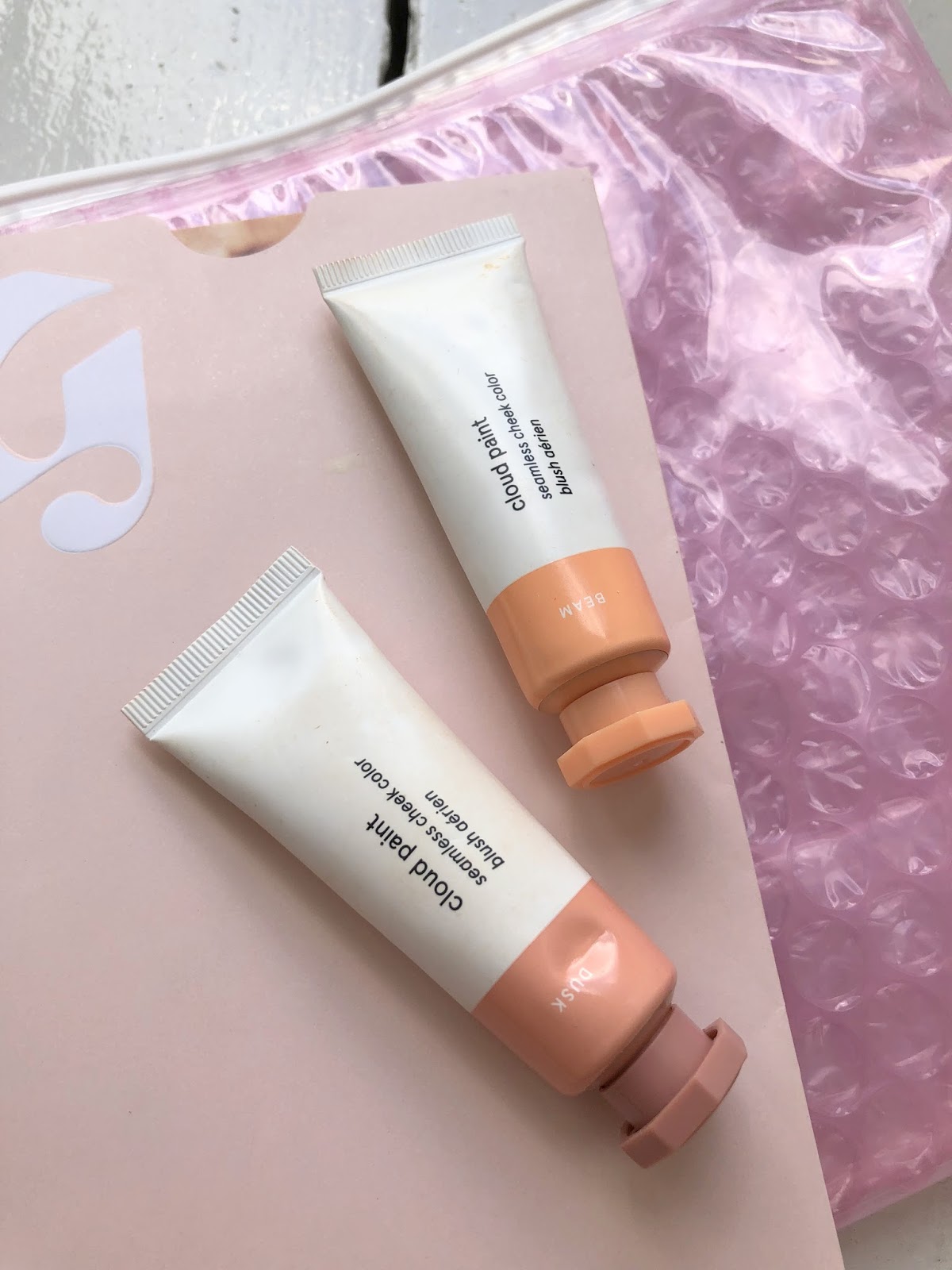 Generation G – Cake Nope, nope, nope. What a bang-average lipstick. Average colour, very shoddy packaging (so cheap and flimsy) and a very average texture. Nothing to like here, I'd rather pay more and get a Charlotte Tilbury, Tom Ford or CHANEL lipstick thanks.
BODYCARE
Body Hero Daily Oil Wash I've really enjoyed this. Sure, it's pricey for a body wash, but I like using high end shower products, they pick me up and smell amazing. So yes, some will say "but Dove does exactly the same thing", but I love it. It nourishes my skin and smells fresh and lovely. It also helps that the packaging makes my shower caddy look rather gorge. Keep in mind that this scent is a very Marmite scent. I like it (not my absolute fave, but it's pretty), although can imagine some people really wouldn't enjoy it. Would I purchase again? I'm not sure, I would probably go back to my old fave – Aesop a Rose By Another Name or Rose Jam by Lush. Body Hero Daily Perfecting Cream This is lovely – it has a super sheer glow that makes your skin look like you've never skipped that post-shower body brush and body cream application (which I basically miss every day). I love it! It is strongly scented (Neroli – same scent as above product), so I prefer using it when I'm not about to spritz perfume on.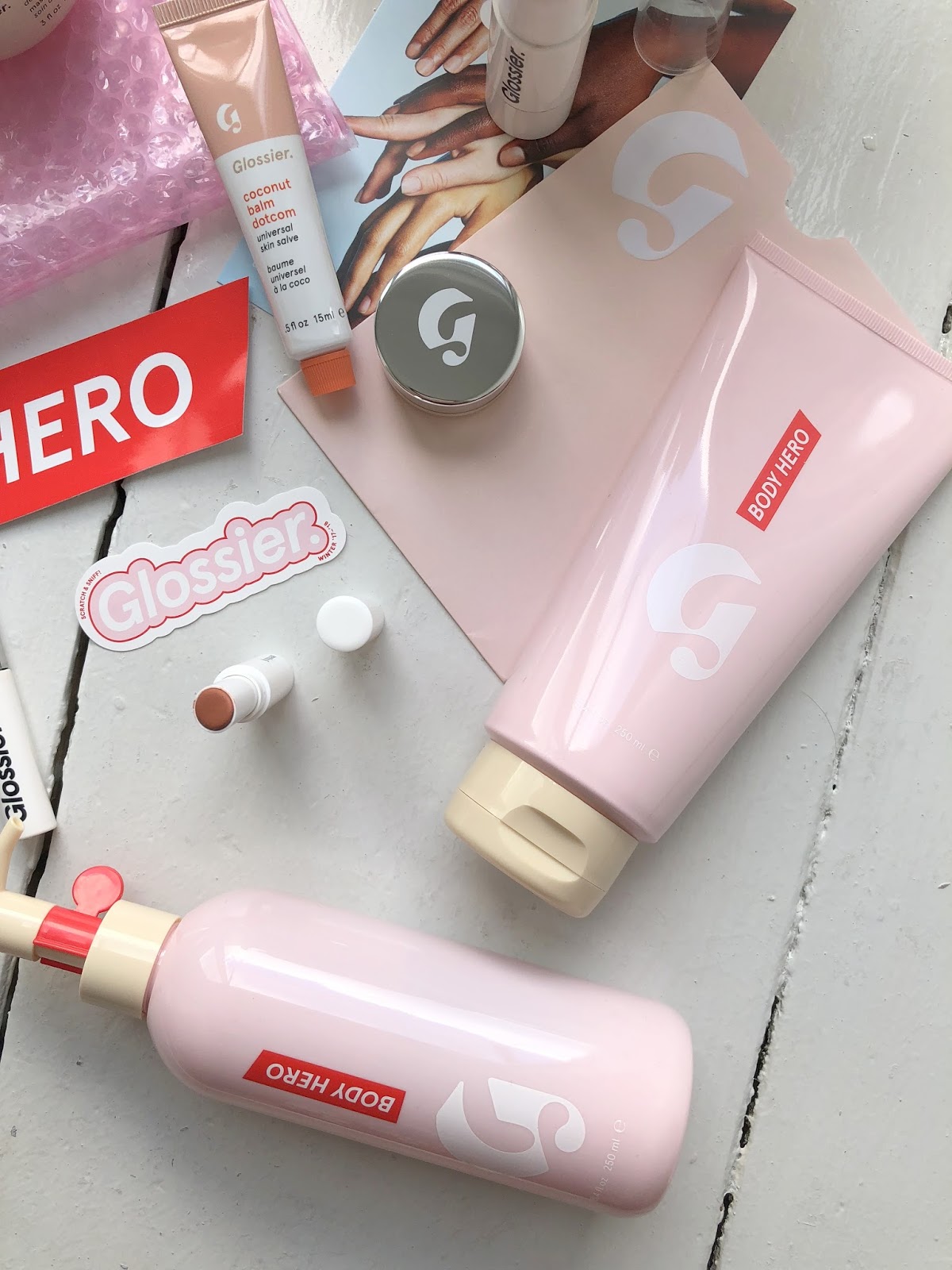 Glossier only have a store in NYC but have an online store in the UK and US – so you can order if you are there or take advantage of a friend who lives there. Their online service is great! Highly recommended!
https://kissblushandtell.co.za/wp-content/uploads/2018/02/IMG_0237.jpg
1600
1280
Victoria
/wp-content/uploads/2020/03/logo.png
Victoria
2018-02-28 05:51:00
2020-06-24 15:29:22
My Glossier Review