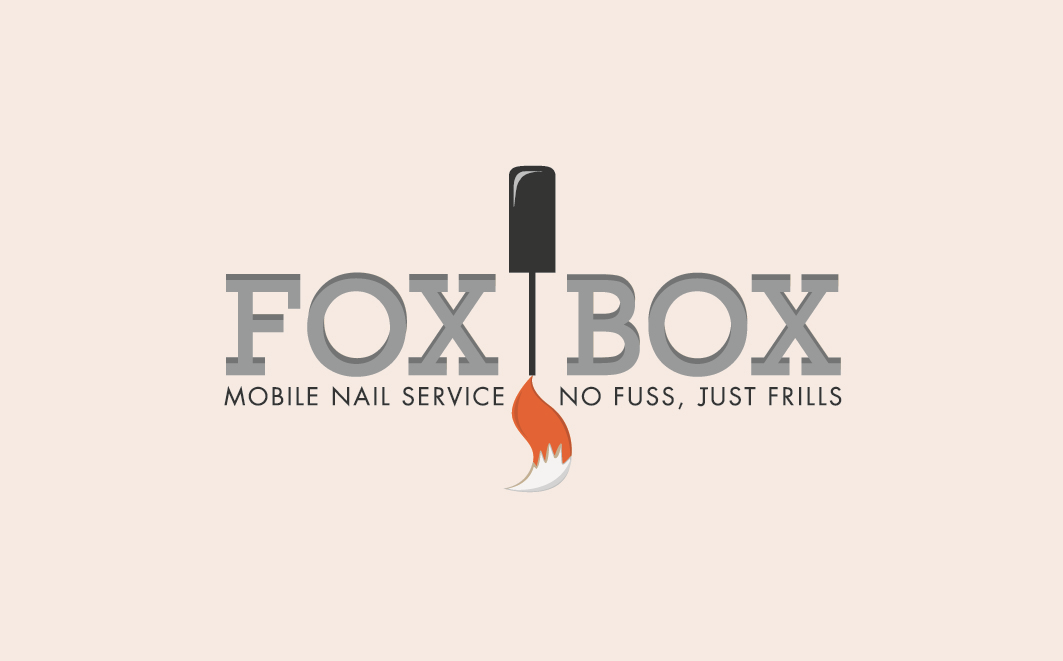 I had a week of pampering last week which, sadly, is not how my usual weeks go. It usually ends up with me cancelling and re-arranging my waxing and nail appointments 5 or so times before I can actually find a time when an urgent meeting hasn't been scheduled or when an after-work admin chore has to take preference. I could definitely do this lady-of-leisure thing!
FoxBox mobile Nail Service
My FoxBox appointment luckily meant that I could sit on my couch at home, replying to work mails while waiting on the line to Telkom and DSTV (joys of admin chores) – all while getting a top-notch pedi. Seriously, how luxurious is that!?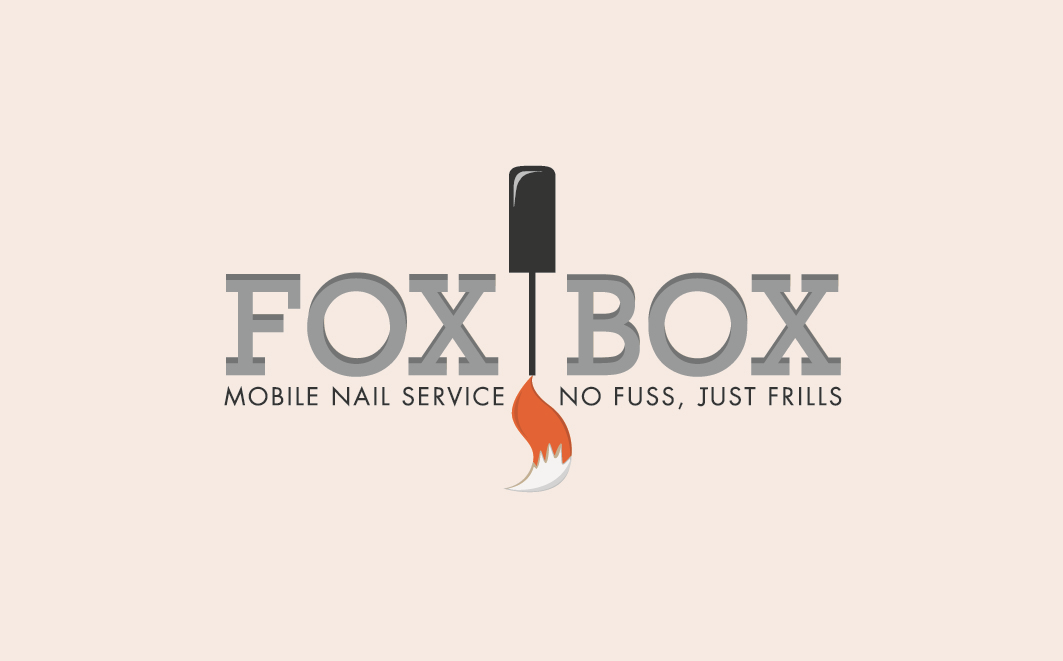 If you haven't heard of FoxBox – they are a Cape Town based mobile nail service – oh, and they have plans of going national soon for you Joburg and Durbs girls! You can only imagine the convenience of getting your usual pampering done while being able to be in the comfort of your own home, I can imagine this being the perfect option for working mums! Even if you don't go for regular mani's and pedi's then FoxBox are a good option to look at for pamper parties or even work functions.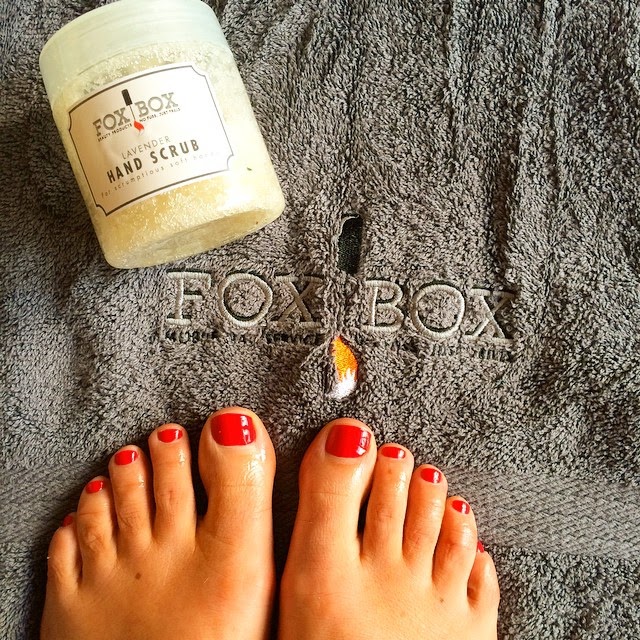 I have to say, aside from the obvious convenience of a mobile service, FoxBox stand out for me as I am one of those ladies that get a mani and pedi regularly – it's my indulgence, so this combined with the fact that I have pretty much tried and tested most salons – I really do hunt down the best nail technicians as paying for a less-than-satisfactory service is pretty much my pet-hate. So the point of my (long-winded) story is that FoxBox has made a point of hiring some of the best ladies out there, seriously! Some of my favourite ladies work there so the actual quality of the treatment is going to be top-notch! Above is a pic of my pedi, I got vinylux in Lobster Roll.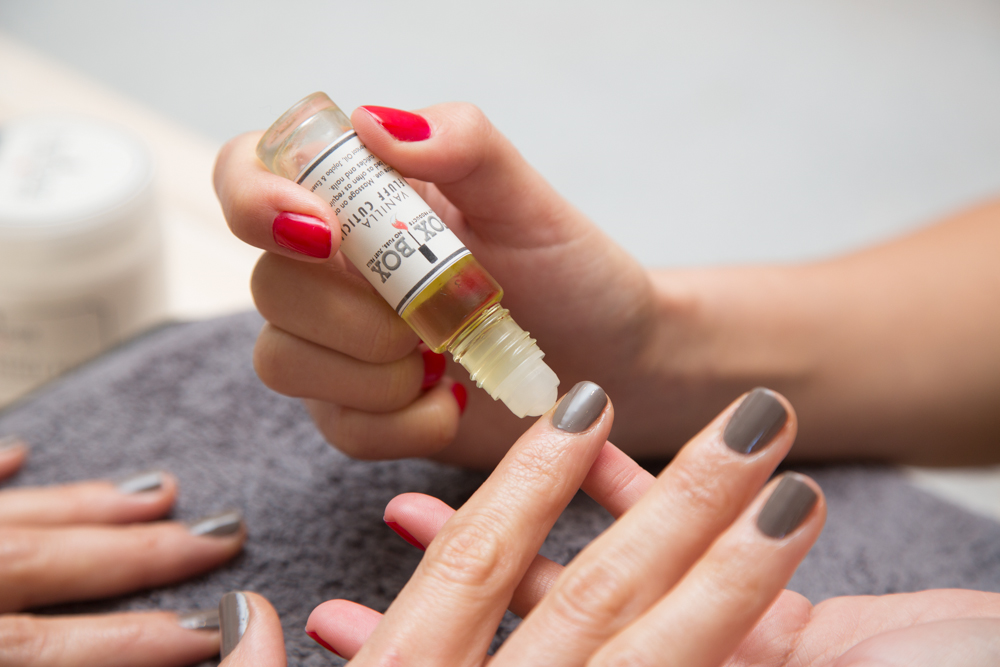 All bookings are made online at FoxBox.co.za and for those who don't know, FoxBox is now in selected Woolworths stores (Cavendish & V&A) where they have a pop-in service so no booking required.
Mario's Company for Hair
This is definitely one of my favourite Cape Town hair salons. I mean, just look at the décor!? The last time I visited Mario's Hair, which is in Green Point, the décor was all-white so they have recently gone for this new look. I love it!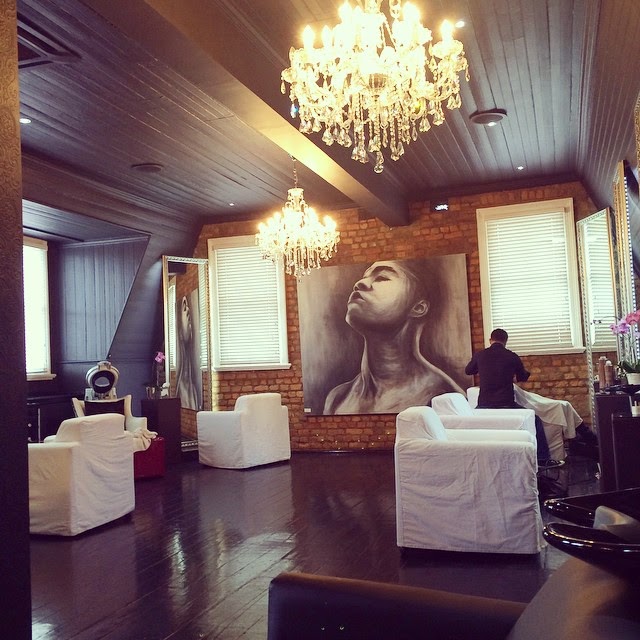 I went for my usual Brazilian Blowout treatment, which they offer here. You can read this post where I speak about the truth behind Brazilian blowdries in general and why I choose this particular one. Oh, and my thoughts and concerns before I decided to go for it in this post. I left with healthy, shiney looking hair. In fact, I was catching a flight back to Natal for a long weekend and all I packed was my shampoo and conditioner – not one styling tool (straightener or hairdryer) as my hair just dries so perfectly once I've had this treatment done. It also accentuates my colour, which I had done recently. Can't recommend it highly enough.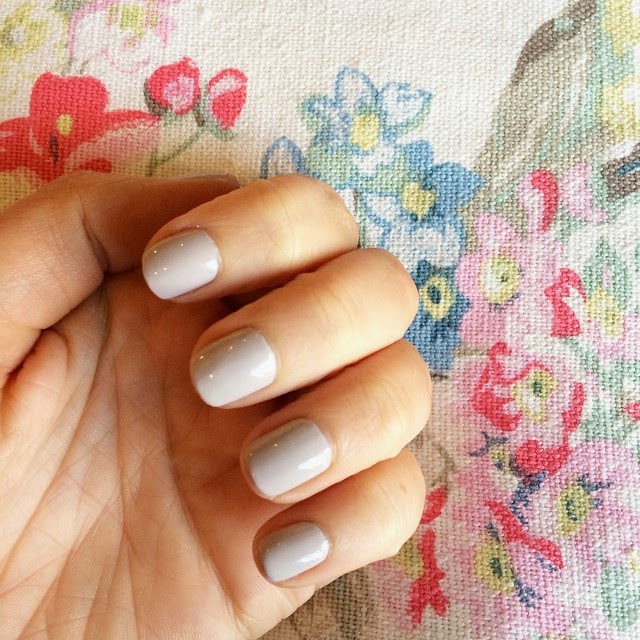 I also got treated to a mani while my hair was getting done. Michelle, who did my nails, was so great and did the perfect paint job. I went for a Morgan Taylor colour called Birthday Suit – these nail polishes are my new favourite thing. Last so well!
Mario's hair company details here.
Tel: 021 801 0667
81 Main Rd, Green Point (above El Burro)
https://kissblushandtell.co.za/wp-content/uploads/2014/09/FOXBOX_LOGO.png
661
1063
Victoria
/wp-content/uploads/2020/03/logo.png
Victoria
2014-09-01 13:55:00
2020-03-24 08:31:43
FoxBox Mobile Nail Service & Mario's Hair Company {Review}