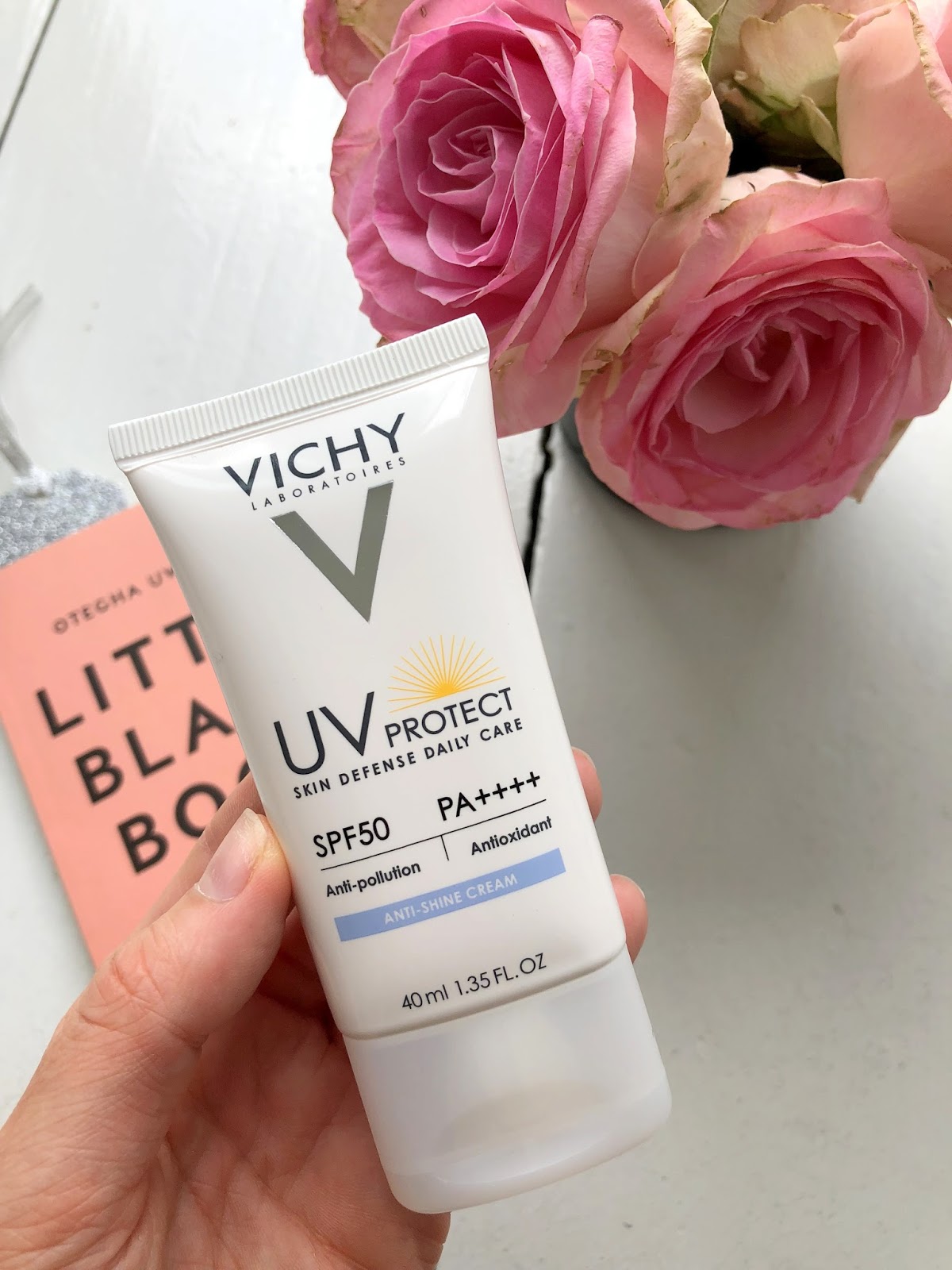 There's a new sunblock that's launched and I need to tell you guys about it because 1) I am a real fuss-pot when it comes to sun cream and 2) well, spoiler alert, I love it. It's from Vichy and part of their new UV Protect range. The range comprises of 3 variants of spf 50 – so it's pretty much up to you which formula you feel would work best for your needs. I will be speaking to all three of the formula's which I've been lucky enough to try. Keep in mind with my review that this is related to my personal preference for my skin type and my needs. I think all three from the range are really great, but have a particularly soft spot for one of them. OK, let me just get into this now and stop blabbering on…
ANTI-SHINE CREAM SPF 50 – R230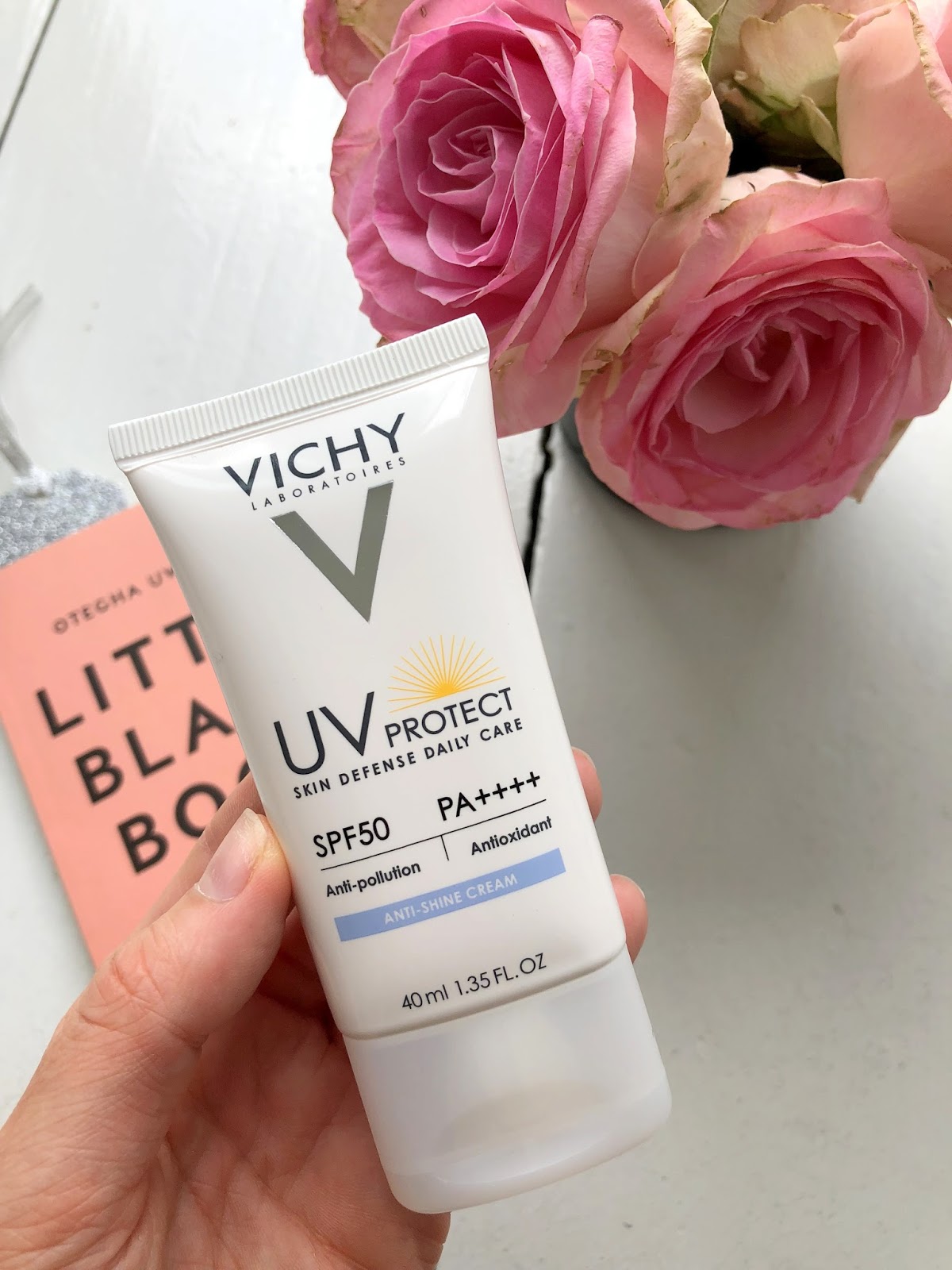 Drum roll… This is my fave. It's bloody brilliant. You see, suncream is all in the texture for me. I know pretty much instantly whether I am going to like a product or not, and this one impressed me from the word go. It feels like any good moisturiser – light, non-greasy (yet leaves a glow) and quick-absorbing. It also doesn't have that dry-to-the-touch feeling which I hate. It is perfumed, and I like the scent, but if you have sensitive skin this may cause irritation. In summary, it works as a fab base to my usual tinted moisturiser and makes applying my spf easy. Side note: when I say 'it makes applying sun cream easy' this may sound odd, but this is a point I always harp on about as, let's be honest, this is the one step a lot of us leave out. I know I personally have only become religious about spf daily in the past 3 or so years. Before that it was a hack because I hadn't found 'the one'. You all know Heliocare is that one for me, but I have since found La Roche Posay and now this one. What I'm trying to say is having a good, effective spf will make your application of it that much better and less of a task you often forgo. *shew, but I'm wordy today*
ANTI-DULLNESS BB CREAM SPF 50 – R230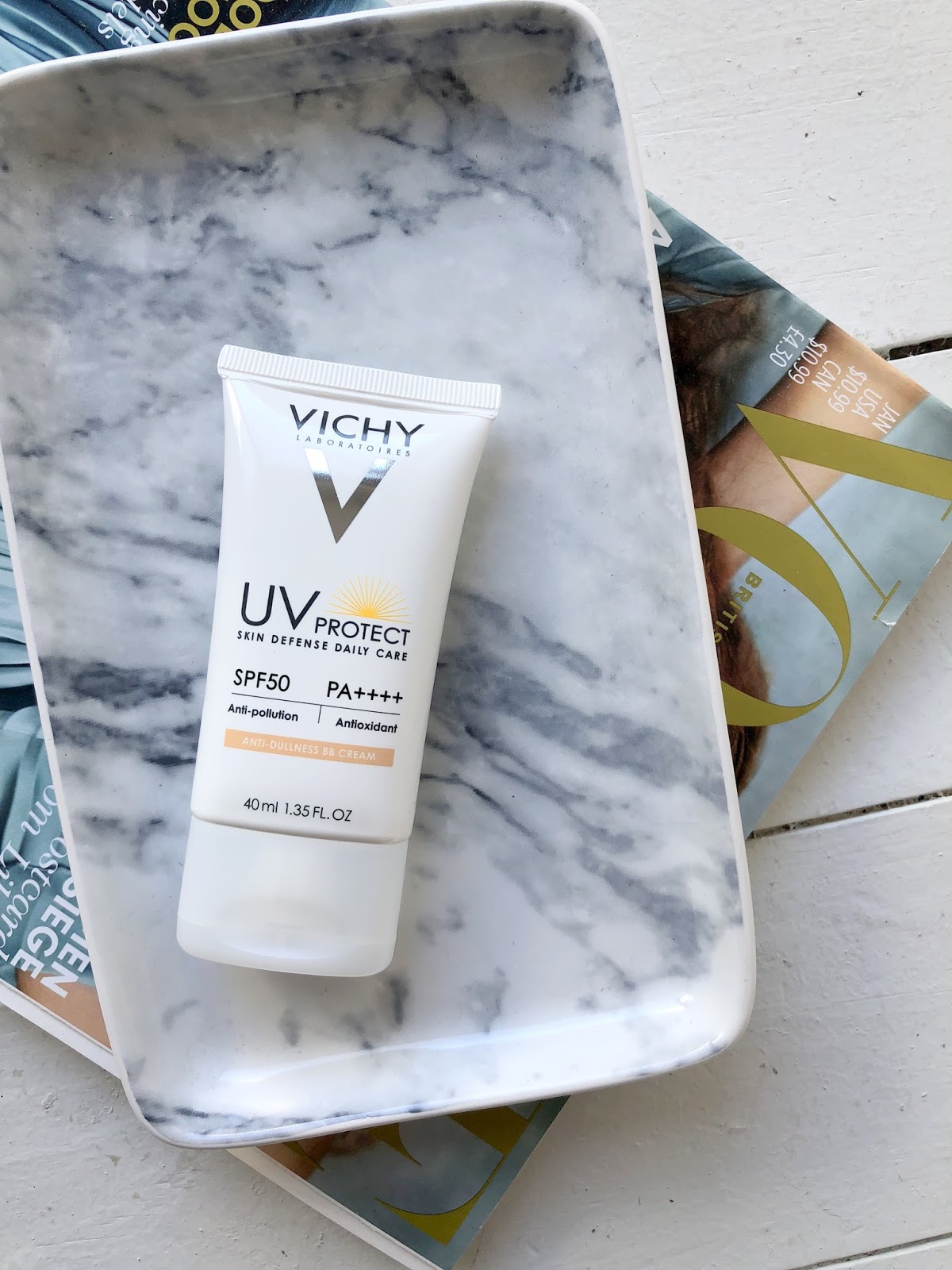 I also really like this one. It's your spf with the bonus of a light sheen of coverage. Very light, in fact, but for me it works as it would be the amount of coverage I would love for a beach day. Perhaps too light for day-to-day, but then you can always pop some concealer on areas that need it. I am still going to be sticking to the La Roche Posay BB cream that I haven't shut up about, but my reason being that the shade works for my skin tone much better than this one. Both this one, and the LRP one come in one shade sadly. So if the LRP one is too dark for you, then test this one out. It was a tad grey on me.
INVISIBLE MIST SPF 50 – R225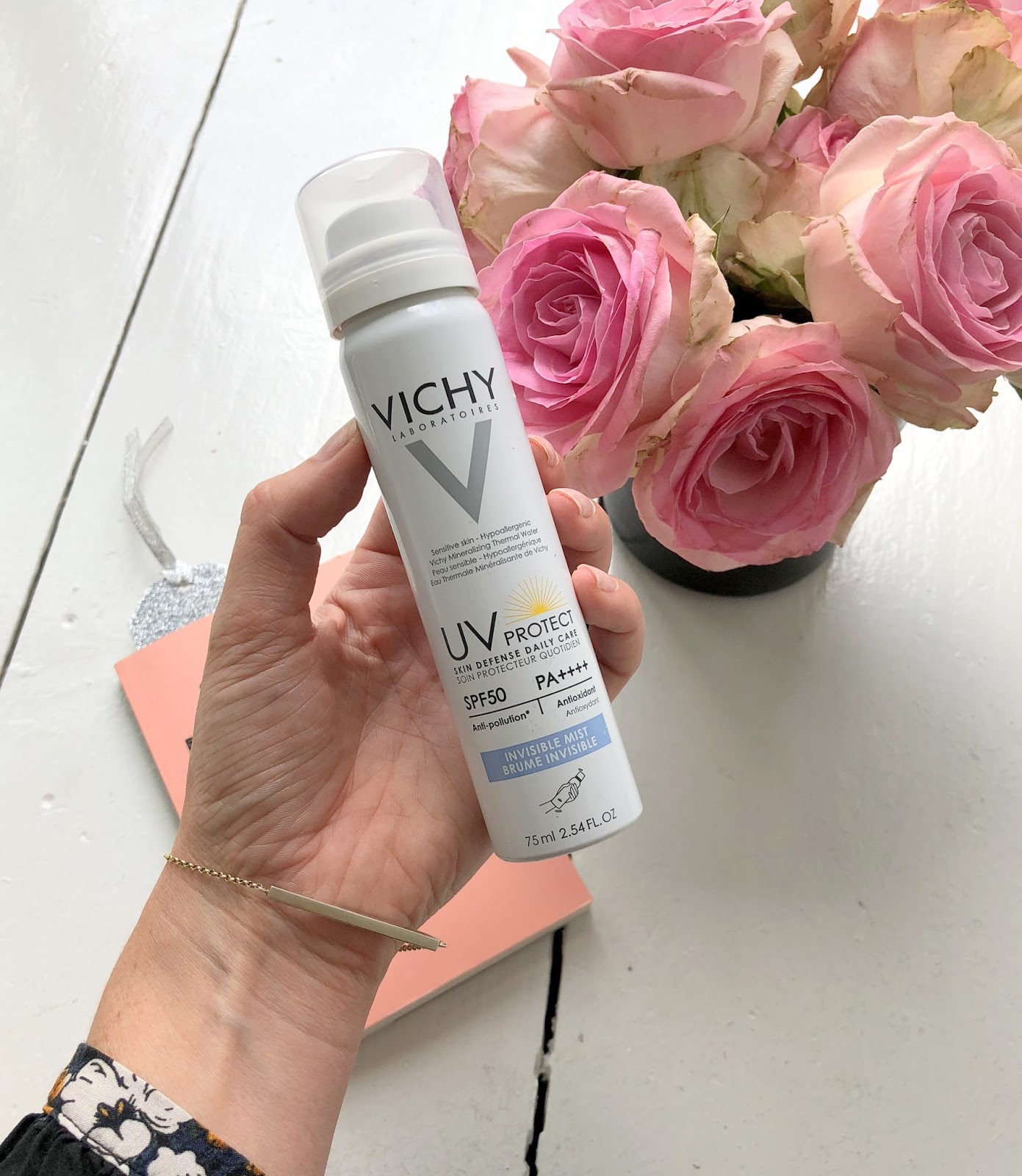 This is a super handy product, more than anything. It's not something I would use daily but a great product to own for days when you need to top up your sun protection. I was so happy to see a product innovation like this one, at this price point, as there really isn't much on the market, making it impossible to reapply your sun cream once you have your make up on. This solves all those woes. It comes in an aerosol mini can that you can pop in your beach bag and spritz on it a fine mist whenever you need a top up – how handy!!?? For those who are keen to check this range out, it's in stores already.
https://kissblushandtell.co.za/wp-content/uploads/2018/03/IMG_0235.jpg
1600
1200
Victoria
/wp-content/uploads/2020/03/logo.png
Victoria
2018-03-19 08:26:00
2020-06-24 15:28:28
NEW ON THE BLOCK: VICHY UV PROTECT