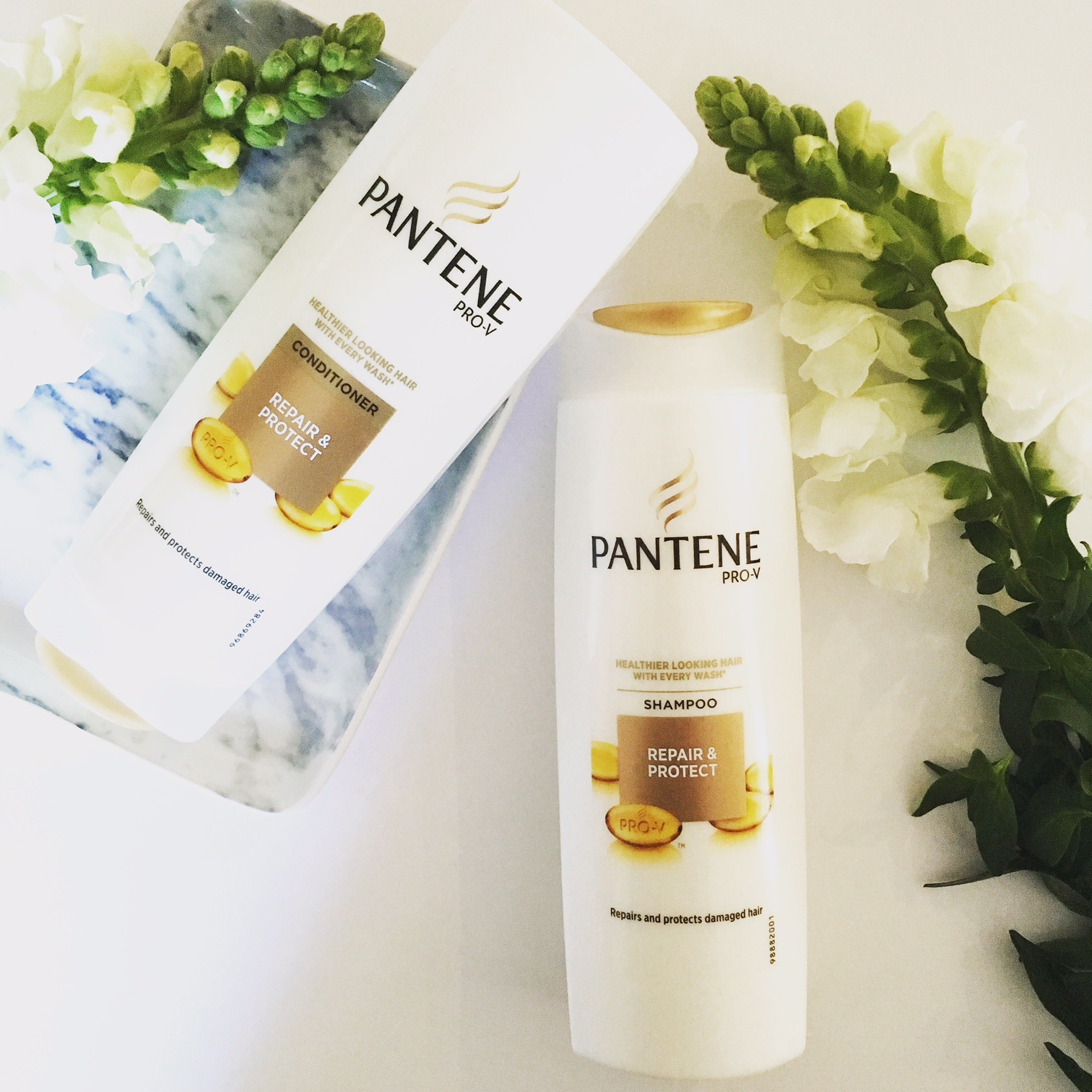 I have always been a bit of a snob when it comes to hair products. I don't dye my hair so in terms of salon visits, I am super low maintenance and therefore choose to spend my money on higher-end hair products. I ran out of my usual products a few months ago so decided I needed to be a good blogger and give drug store hair products a proper chance. I often get asked for hair recommendations for drug store options and, other than styling products, I didn't actually know which drug store hair products were good. Pantene subsequently asked me to do a review on their Pro-V Repair & Protect Shampoo and Conditioner. They sent me a bottle of each to put to the test. I have also been testing a bunch of other brands, so will be reviewing those in weeks to come.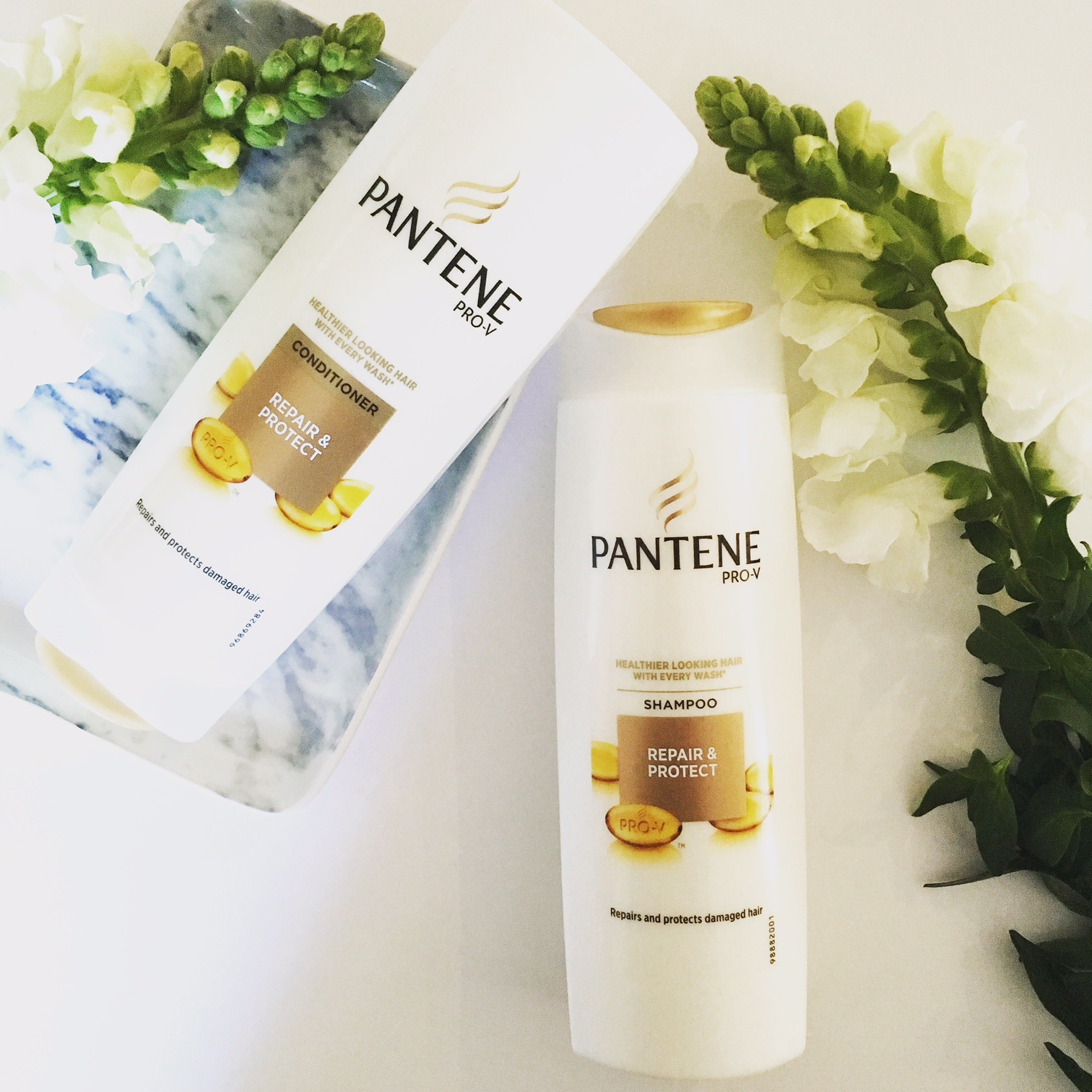 The product is said to help repair 6 months of damage to the hair , restores smoothness and shine and protects it from further damage, especially from heat styling. The product locks in moisture and, the best part in my eyes, doesn't weigh the hair down.
Now, as mentioned, my hair is pretty low maintenance but it is long and, especially at the moment, is lacking shine and smoothness – is that even a word?! A few weeks of swimming in super salty Med ocean water will do that to your hair – way too many fly-aways and dry looking ends! Side note is that I am in dire need of a trim which am going for on Friday – whew. This range contains an ingredient called Histdine which is an amino acid that works into each strand of your hair to help rebuild strength, restore shine and smooth down broken ends.
My thoughts:
One thing that stood out to me first and foremost is how clean my hair felt! This sounds like an odd observation but I guess I have been so used to using sulphate-free hair products which don't foam up as much whereas with one shampoo application from Pantene my hair felt squeaky clean. Not sure if that's particular good thing for coloured hair, but it did feel like a had done a good deep-cleanse which I liked the feeling of.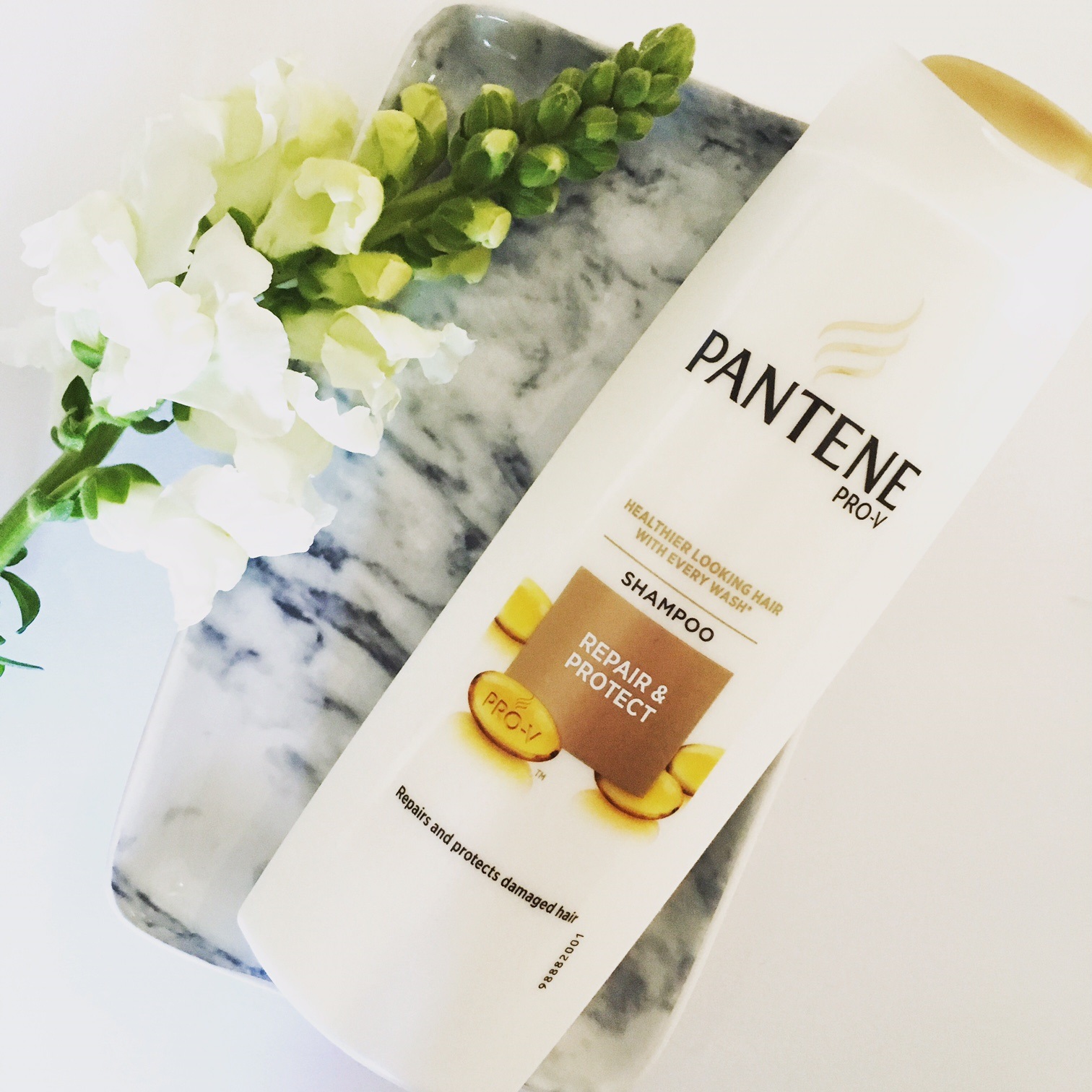 The conditioner also detangled my often-very-knotty hair in seconds. When I ran the tangle teezer through my hair after showering it was honestly more knot-free than I've ever known my hair. I am pretty bad about shoving my hair into a top knot for a few days in a row – washing my hair after exercising every night only for it to get dirty and tied up the next day is waaaaay too much admin for me (sorry!).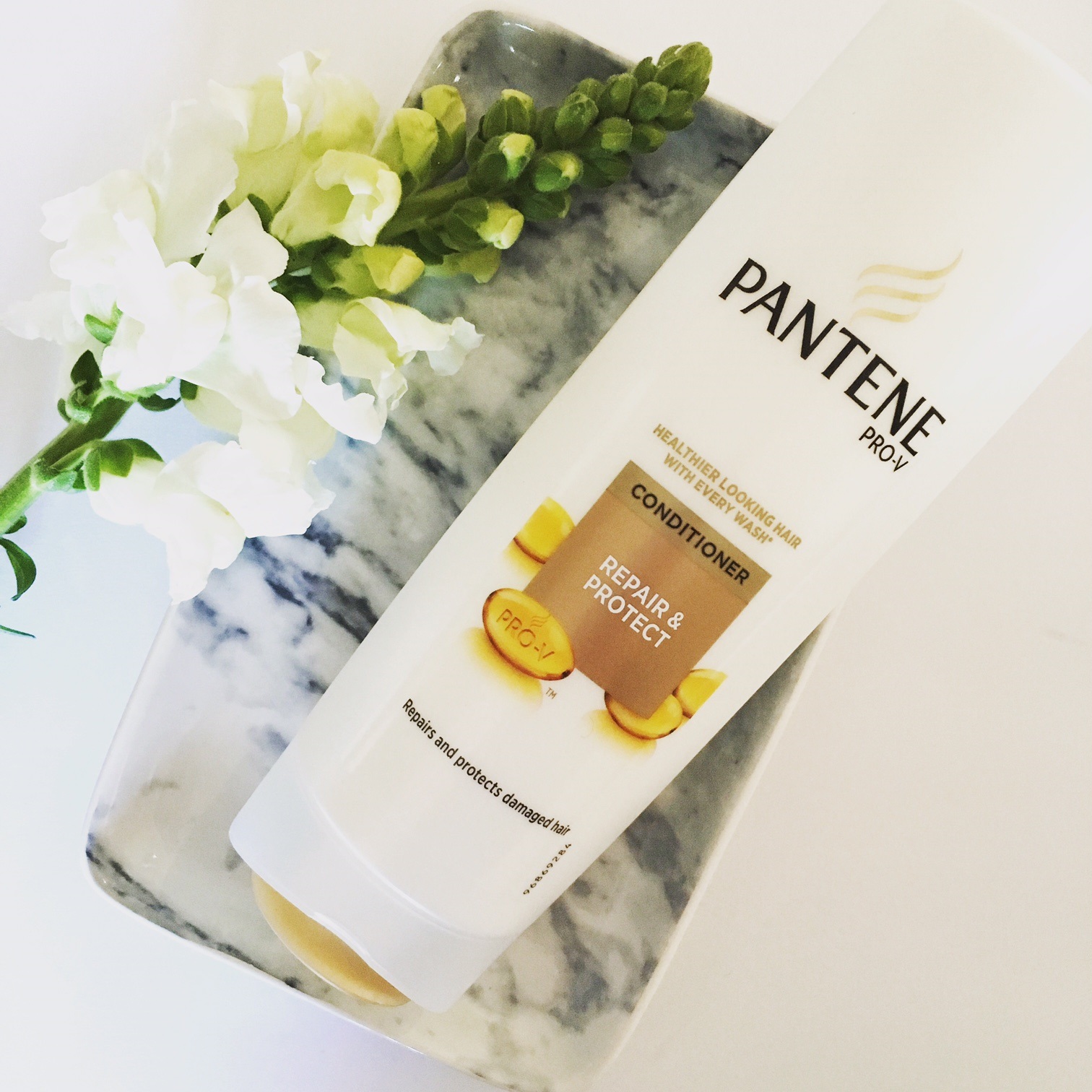 I usually let me hair dry naturally – not very into styling it unless I have a real reason to. I usually put an oil of sorts or a treatment product in when it's wet and then let it dry. The more long-term results from using this shampoo and conditioner combo really have exceeded my expectations. My hair certainly looks smoother and feels super-clean. I will most probably go back to my high end hair products when I am done with this, but that's merely because I like the sulphate free factor that they provide me with. I can honestly say, however, that Pantene have upped their game massively. If I rewind to my high-school years (which was probably the last time I used Pantene or any other drugstore shamp & cond) I remember my hair feeling vastly different when I used high-end vs drugstore – and after doing this trial I can't really see a massive difference – I can't comment about super long-term results as it hasn't been long enough. These products perform well and if you are looking to spend less on your hair care but still want quality then I can verify that Pantene's Pro-V range won't let you down! Oh, and that just-left-the-hair-salon sort of smelling hair we all lust after… Pantene have you covered on that one too!
Stockists:
Clicks, Pick n Pay, Dischem and other retail stores.
https://kissblushandtell.co.za/wp-content/uploads/2016/08/IMG_8978.jpg
1512
1512
Victoria
/wp-content/uploads/2020/03/logo.png
Victoria
2016-08-24 09:51:00
2020-03-24 08:16:36
High End vs Drug Store Haircare: Pantene Pro- V Repair & Protect Review | AD