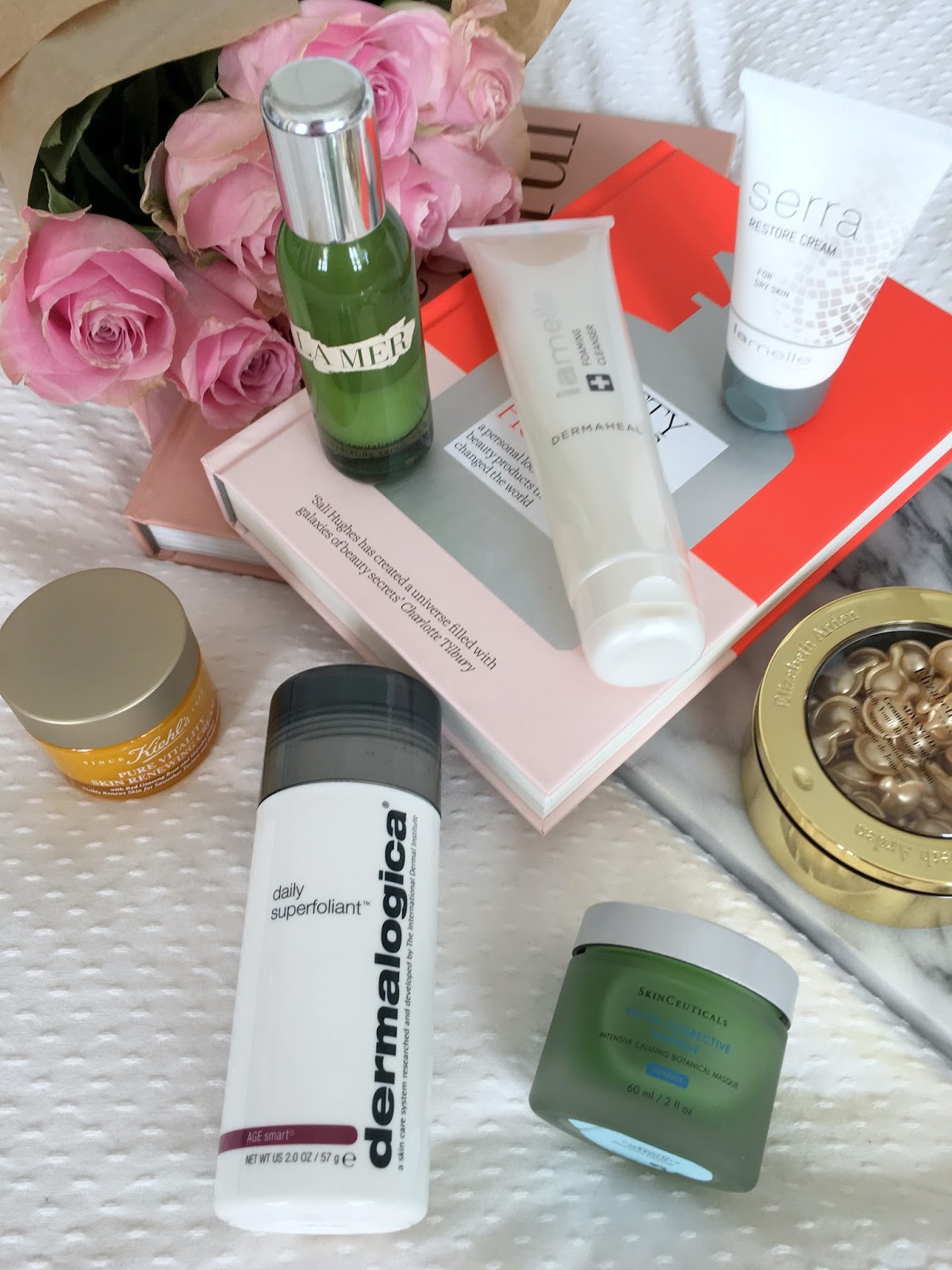 My skin has been through quite an intensive period of doing retinol day and night for 10 days consecutively pre-holiday plus a few long haul flights. The results have meant very red, flakey and dry skin during the 10 days and now I am reaping the rewards with skin that looks smoother and more glowey than ever. I have, however, had a few breakouts with my skin just feeling a bit 'out of whack' – I assume this is gross flights plus a lot of suncreen use on holiday and work stress on my return. In my first few weeks back I wanted to use products to inject as much hydration and soothing ingredients into my skin as possible, just to get things balanced again. These products have been my saving grace during this period, and one's I often reach for when my skin is feeling like it needs some TLC: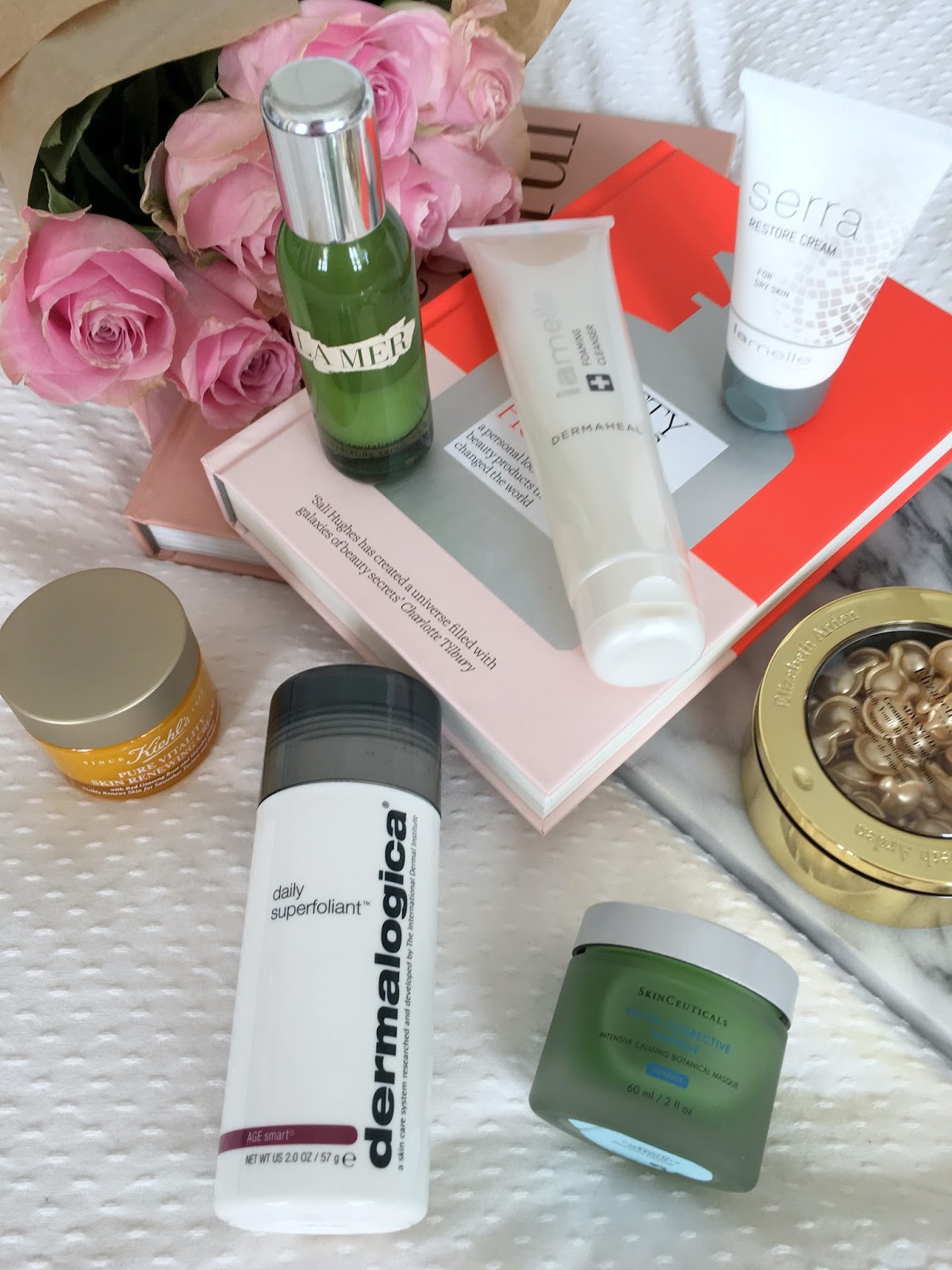 Skinceuticals Phyto Corrective Masque Skinceuticalsproducts have fast-become one of my top recommended brands to my readers if you really want to see results – they are brilliant. I was sent this mask with a couple of the Skinceuticals serums – the whole concept was the 'Art of Mixology' where I could adapt the mask to my skins needs at that moment by adding a few drops of whatever serum I felt apt. I have never really had properly inflamed skin that needed calming – that was until I introduced retinol into my routine and, goodness, I reached for this mask religiously! My favourite combo became a few drops of the B5 serum with this mask, you can also leave it on for hours and you cannot believe the calming and soothing effect this has on the skin! The ingredients are 9% Pure Active Botanicals (cucumber, thyme, and olive extracts), calming dipeptide (helps reduce inflamed skin) and hyaluronic acid (a natural humectant capable of holding 1,000 times its own weight in water and the body's natural hydrator). You can buy it online hereand browse the serums here.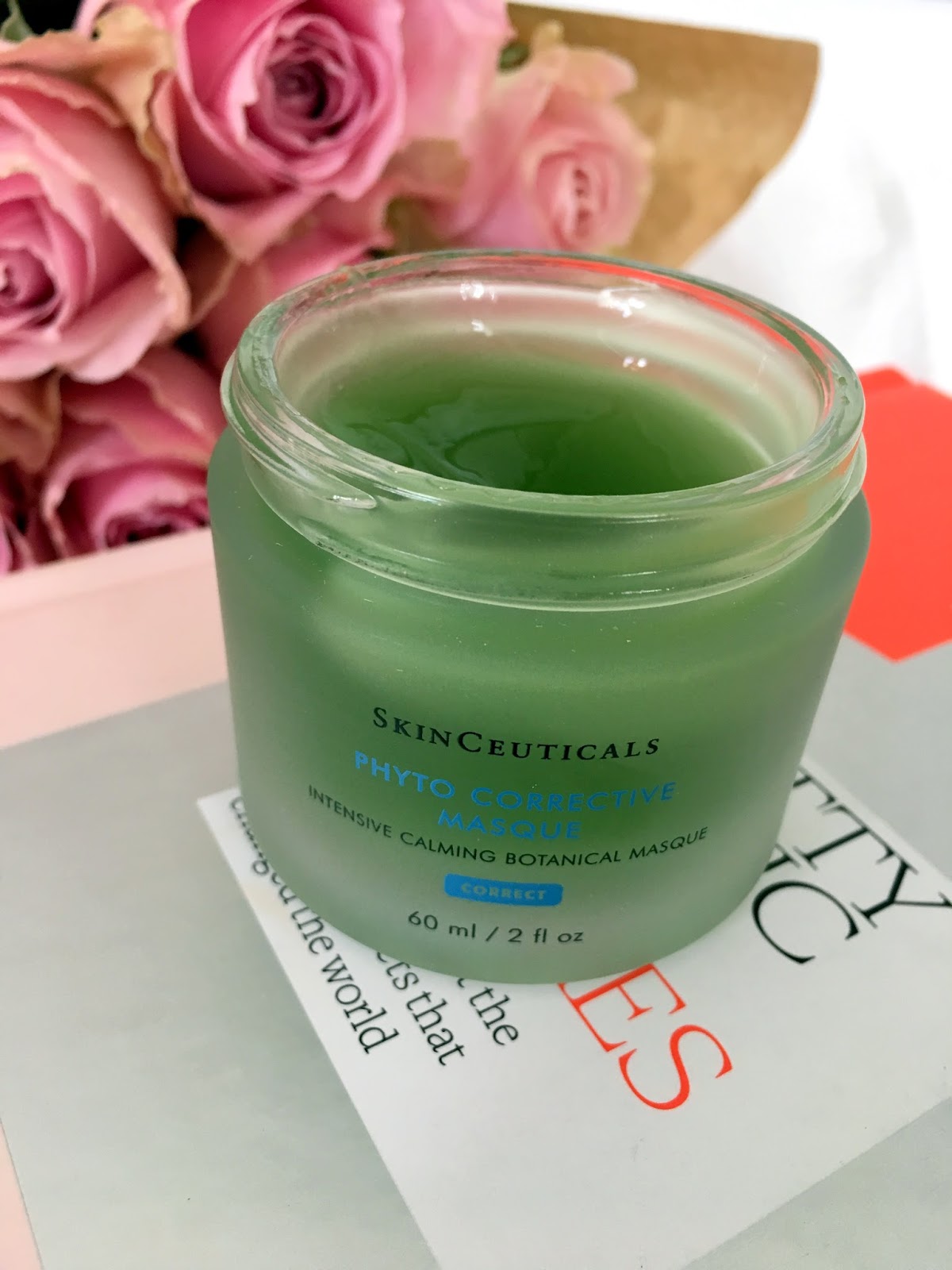 Lamelle Serra Restore Cream
I have been using this cream for about three years now and have mentioned it a few times. It's a life saver and a cream that everyone should own and use. I initially got told about it from a friend of mine who is really into her skincare, and I always trust recommendations from my friends. I don't use this cream as my daily moisturiser but tend to use it when I can see my skin needs to be balanced (you could definitely use it as a daily moisturiser though). The aim of this cream is to restore your skins barrier which, once damaged, causes all sorts of issues like dry patches, oily bumps and breakouts. Damaging your skins barrier is also really easy, so we could all do with some repair here. I also use this as a spot treatment on problematic areas as I have battled with a dry patch on the corner of my mouth for a few months – this product has single handedly restored the skin. It's amazing and hands down one of my top, tops!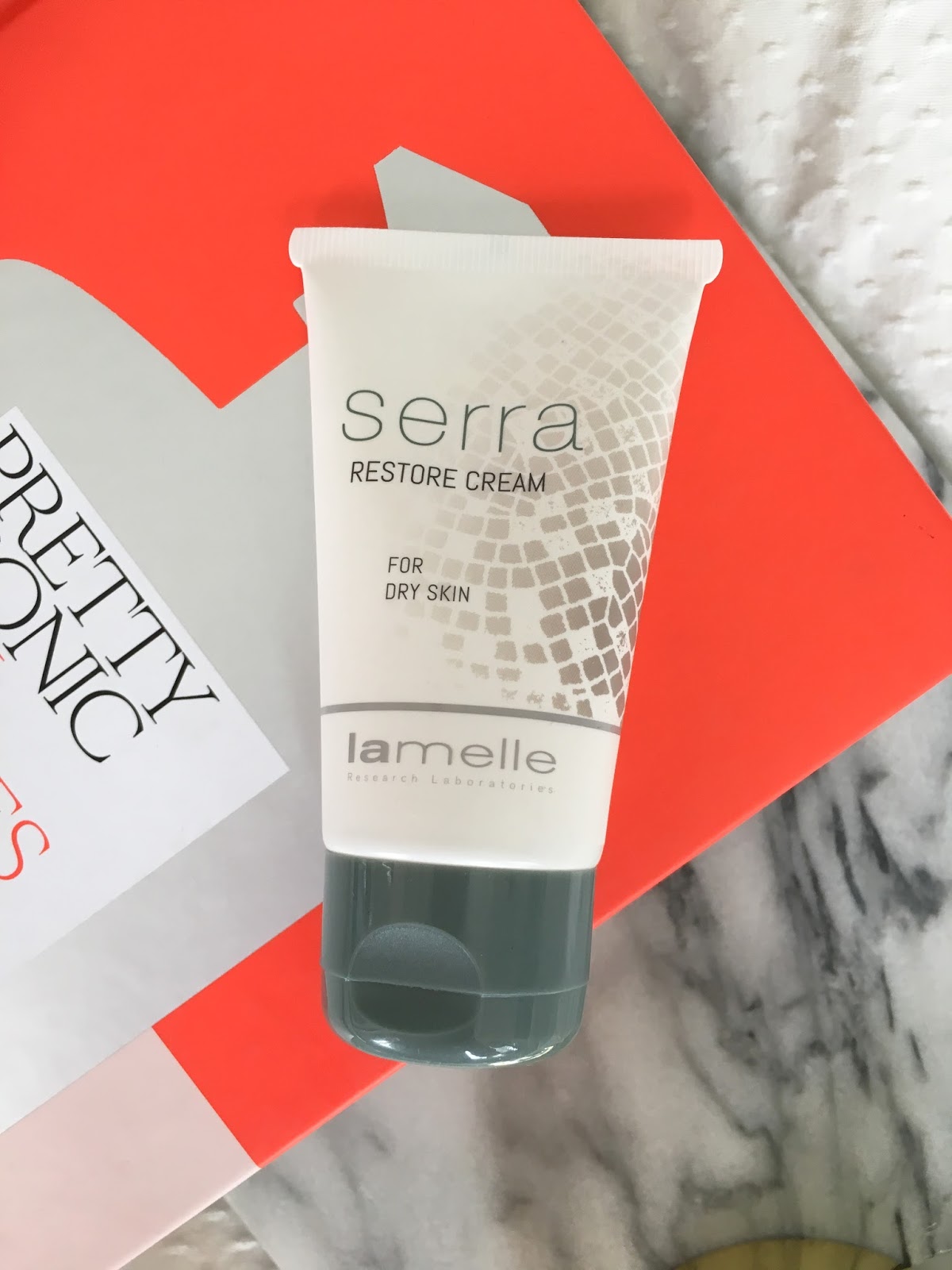 Elizabeth Arden Advanced Ceramide Capsules
There was much excitement, as you saw on my Instagram stories, around the revamped Daily Youth Restoring Serum capsules from Arden. I find little capsules of potent actives like this really handy in my routine. They are what I reach for on evenings when my skin just needs that extra bit of TLC and these really do the job well. Essentially, these would be your serum in your routine, they are just packaged in capsules and very concentrated. I also love this for travel reasons as you can throw 2 or 3 in your toiletry bag (I used a pill container to keep them safe). They don't weigh a thing! Personally, these haven't replaced my usual serum but are my go-to 'pamper night in' product as they really do nourish the skin beautifully. The little capsules are deceivingly generous so you can lather your face, neck and chest in it or share it over 2 nights. 90 caps: R995 & 60 caps: R825.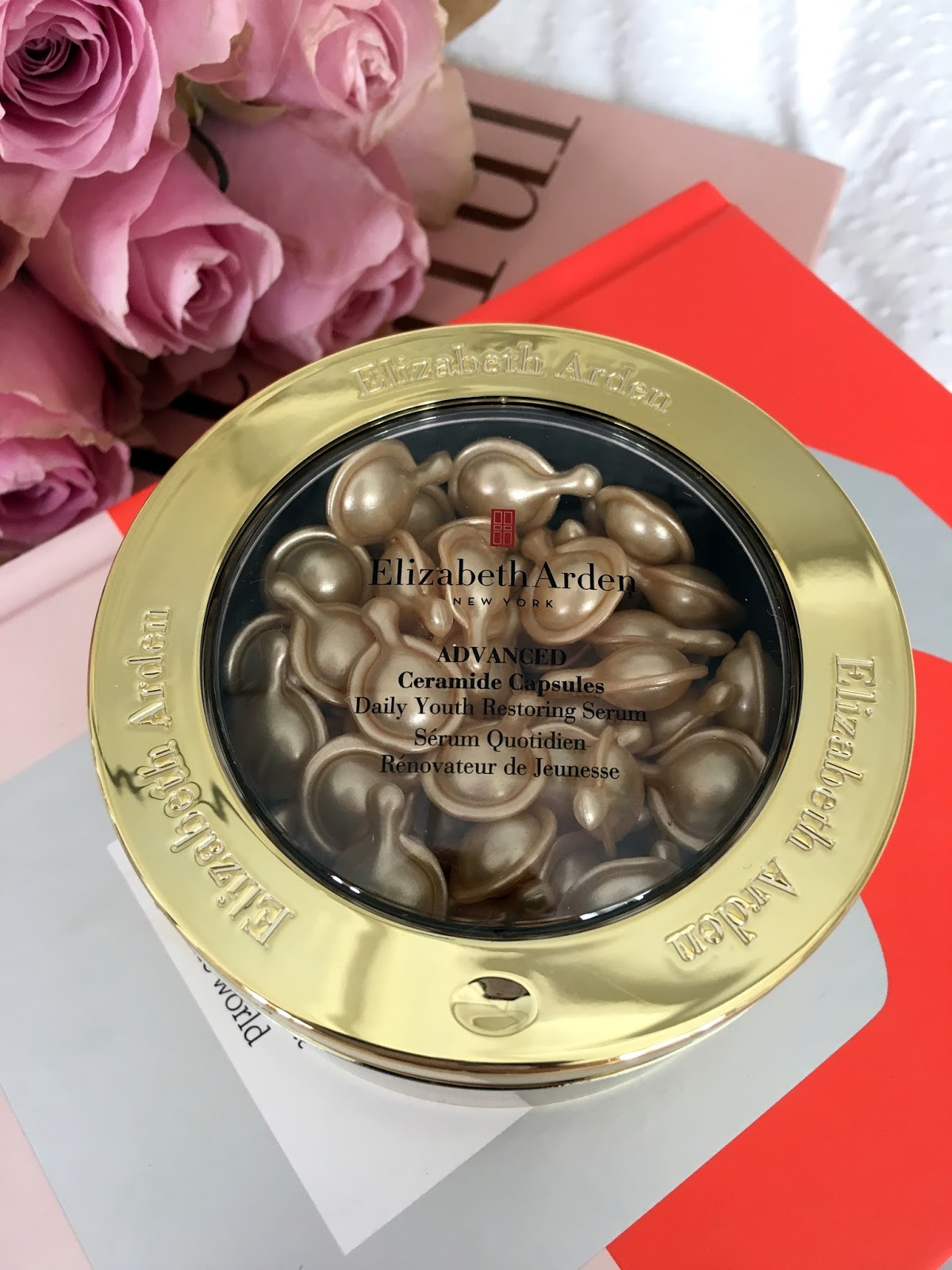 Kiehl's Pure Vitality Skin Renewing Cream
Before trying this product, I wasn't actually sure I could go the natural route with my facial routine as I want results and want product that are able to be absorbed into my skin (natural products often have molecules that are too large for the skin to absorb), however, I decided to give this a proper shot as 1) it's Kiehl's and I really trust what they do and 2) the formula sounded very promising (plus felt fabulous when I tested out the texture). The ingredients are Manuka Honey (this was what made my ears prick up as I love the Antipodes Manuka Honey Mask, it's an old fave) and Red Ginseng. The cream is quite a thick and balmy texture which I really like and, best of all, it absorbs beautifully into the skin. Like amazingly! I really love this texture. I am nearly done with my tub now and have loved including this in my routine – it promises to boost radiance and help with fine lines and wrinkles. I am really happy with my skin at the moment in terms of hydration as oftentimes in winter my skin feels really tight and make up can look bleh on me. Side note: I have still been using my other normal routine with this as my moisturiser and it works incredibly well with other oils and serums. I never want it to finish. The cream retails for R895.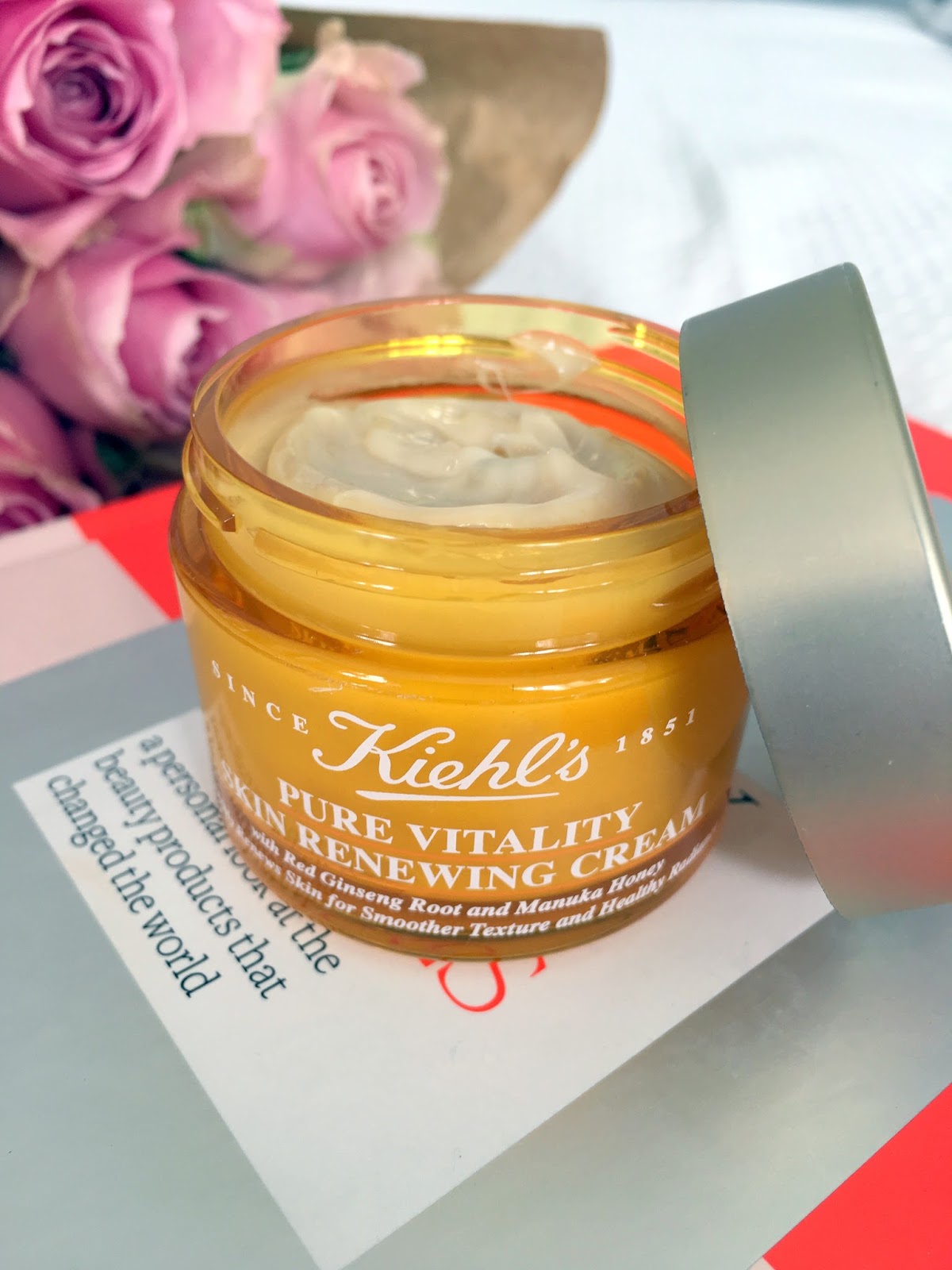 La Mer Revitalizing Hydrating Serum
I took this serum on holiday with me and hadn't tested it prior, but knew a La Mer serum would be an absolute treat to use and I wasn't disappointed. As with all La Mer products, the marine based actives are what make this product so special. Brown, Green and Red algae help with hydrating the skin combined with La Mer's 'Miracle Broth' to soothe, repair and hydrate! I loved the light texture of this product for use in th extreme heat of Italian summer and often found that there was no need for a moisturiser on top. Make up applied really well over it and the product penetrated my skin beautifully. My skin looked one of the best it has ever looked with the combo of Vitamin D and loads of hydration. I am also so chuffed I took this on holiday as it smells unreal and when I reached for it this morning (with my post-holiday blues and all) it took me right back to lazy, long beach days in Positano. Win!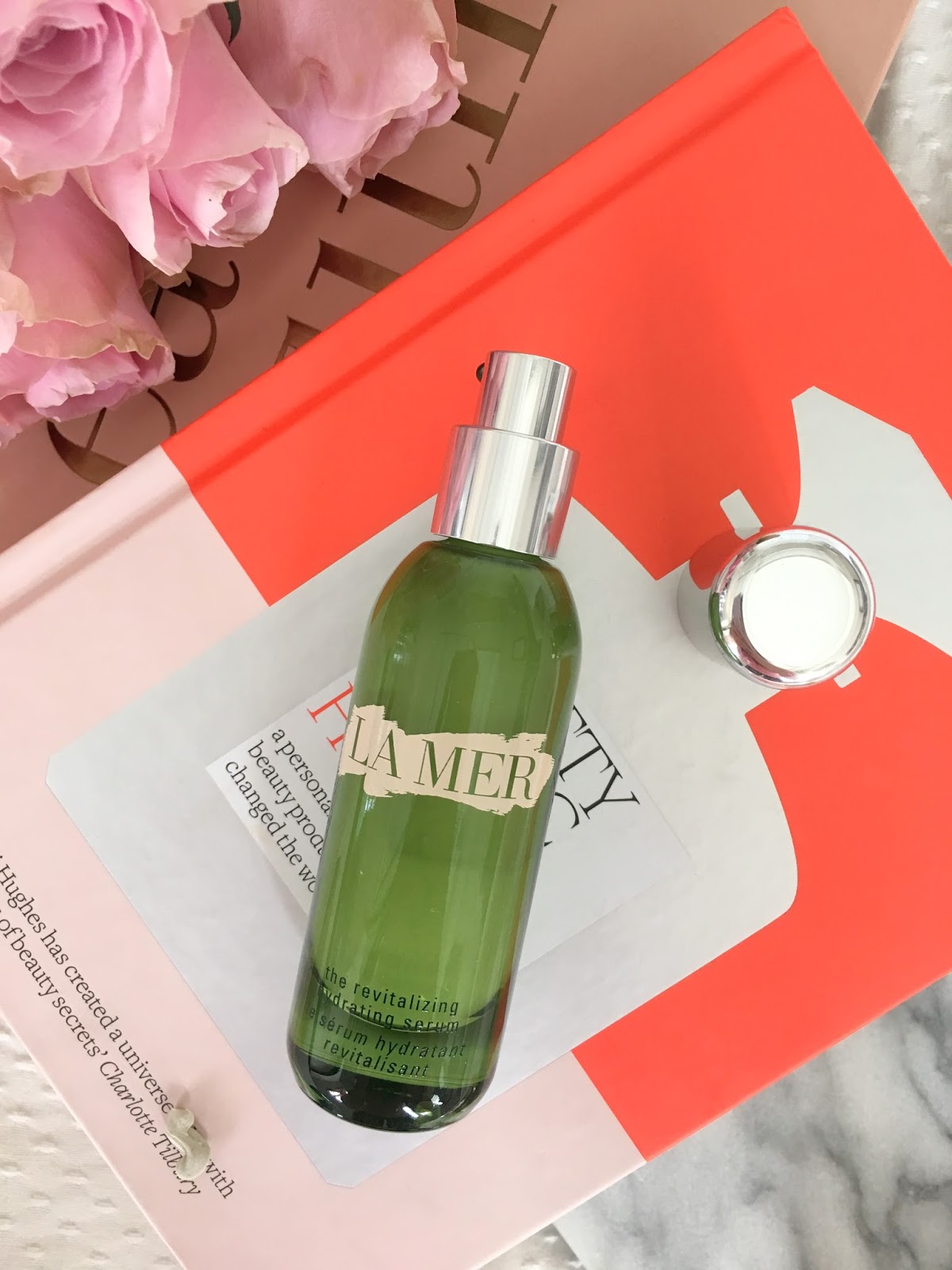 Dermalogica Daily Superfoliant
In short, this is the Microfoliant that we all know and love, but the 'super' version of this and targeted at those of us who want that little bit extra in terms of targeting ageing. This version is a black powder as it has Activated Binchotan Charcoal which purifies the skin and helps to adsorb environmental toxins – so gives the pores a real deep cleanse. I have been using this everyday after my usual cleanse and find my skin is super polished afterwards, yet never feels stripped or looks aggravated. In fact, this is probably the sole reason I love it as it really does make my skin feel very calm, yet I know I have got rid of the dead skin cells. It is pricey at R1180, but the Microfoliant isn't far behind at R1020 so may be a nice step up for those concerned with ageing.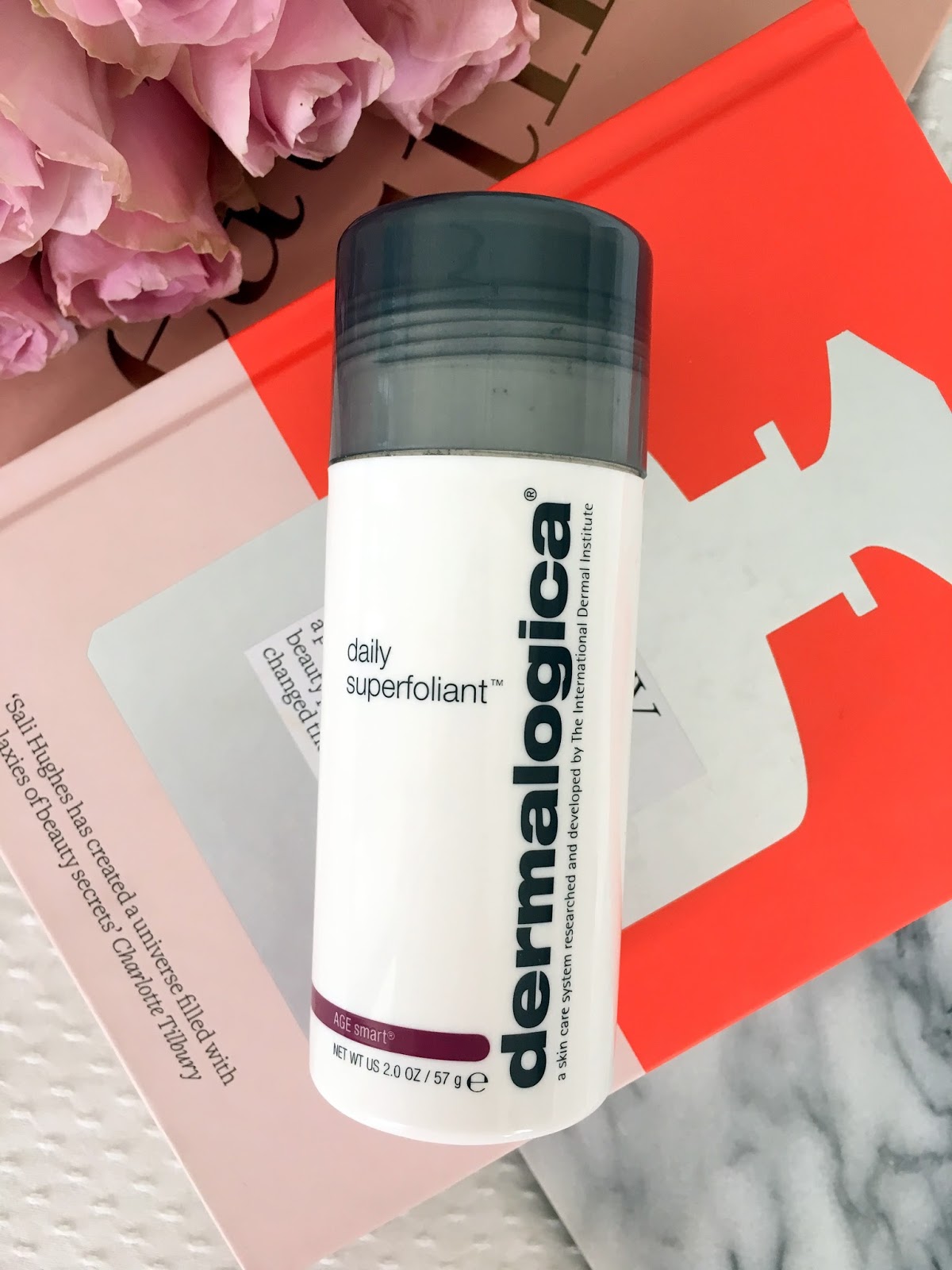 Lamelle Dermaheal Foaming Cleanser
This is a new launch from Lamelle and I love it for how simple it is; I say simple in the best way possible. It's a foaming cleanser that removes all make up in one quick wash and doesn't strip the skin. It doesn't alter the skins natural pH and a little goes a long way. It's lightly scented and has a good amount of foam to it which feels really silky and fluffy on the skin. The fact that it is so gentle eliminates the need for a toner and would imagine that this product would be great for sensitive skins. As mentioned, Lamelle is a brand I really trust for well-researched products and great quality ingredients. It retails for R240 which is a great price considering how little product you need.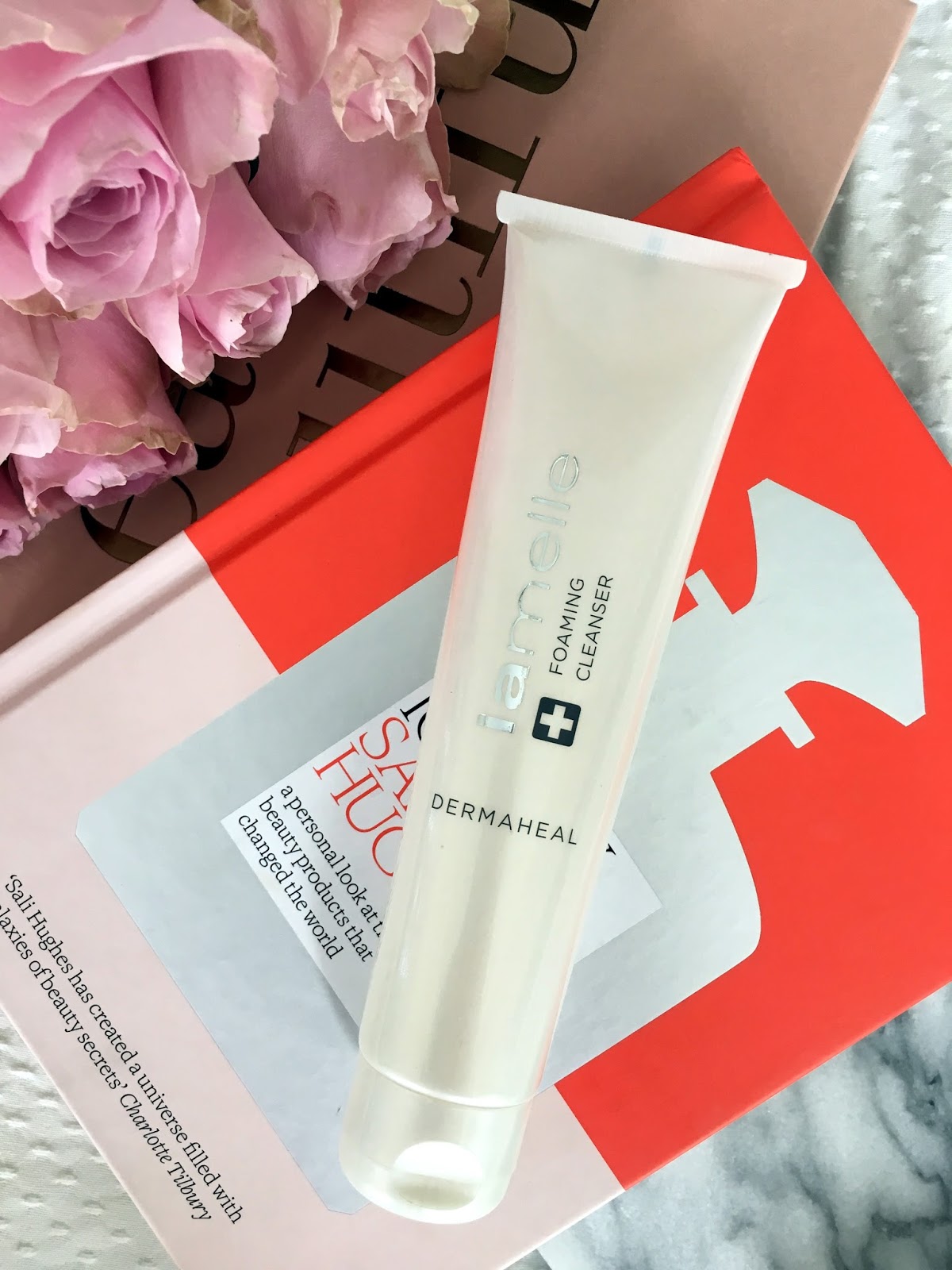 GLAMGLOW Super Mud Clearing Treatment
This is a new mask in my collection and so far, so darn good! This is the Clearing Treatment mask so is great for detoxing the skin. You can use this all over your face, or on spotty areas. It tingles beautifully and dries out any spots quickly. I also love using this on the nose area for blackheads. It dries down, leaving a pot-hole-type effect on the blackheads which just feels so satisfying. I have used this a number of times and tried it on Marc too, his results were amazing. It retails for R850.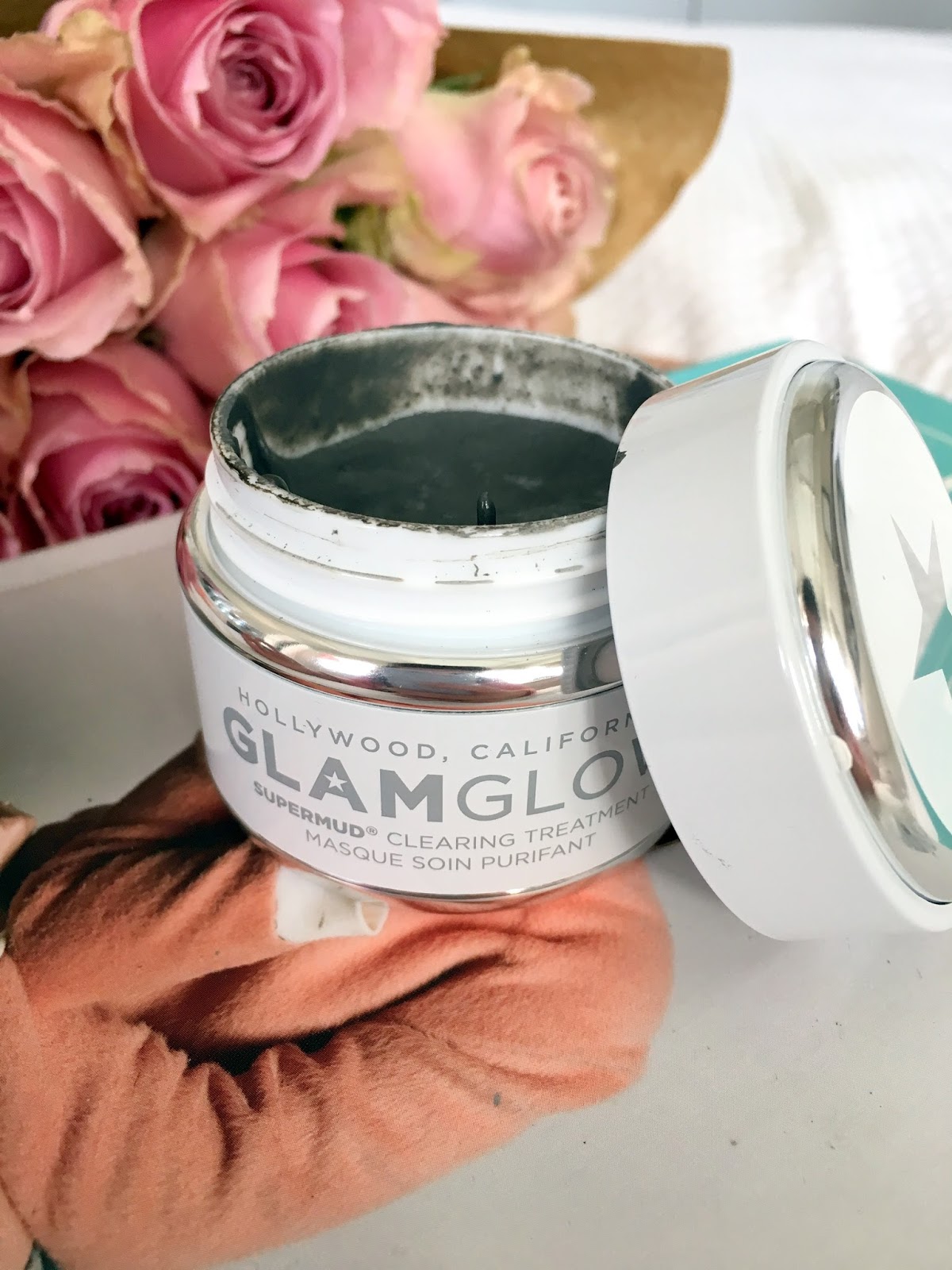 Sisley Radiant Glow Express Mask
An old fave to calm, soothe and inject a ton of hydration into the skin. I love Sisley masks and, yes, they do come at a super high price tag, but if you are a Sisley user, then you will be able to justify this. This is a great pre-night-out mask as it can be left on for 10 minutes, and the results are firmer, glowier and more rested skin in an instant.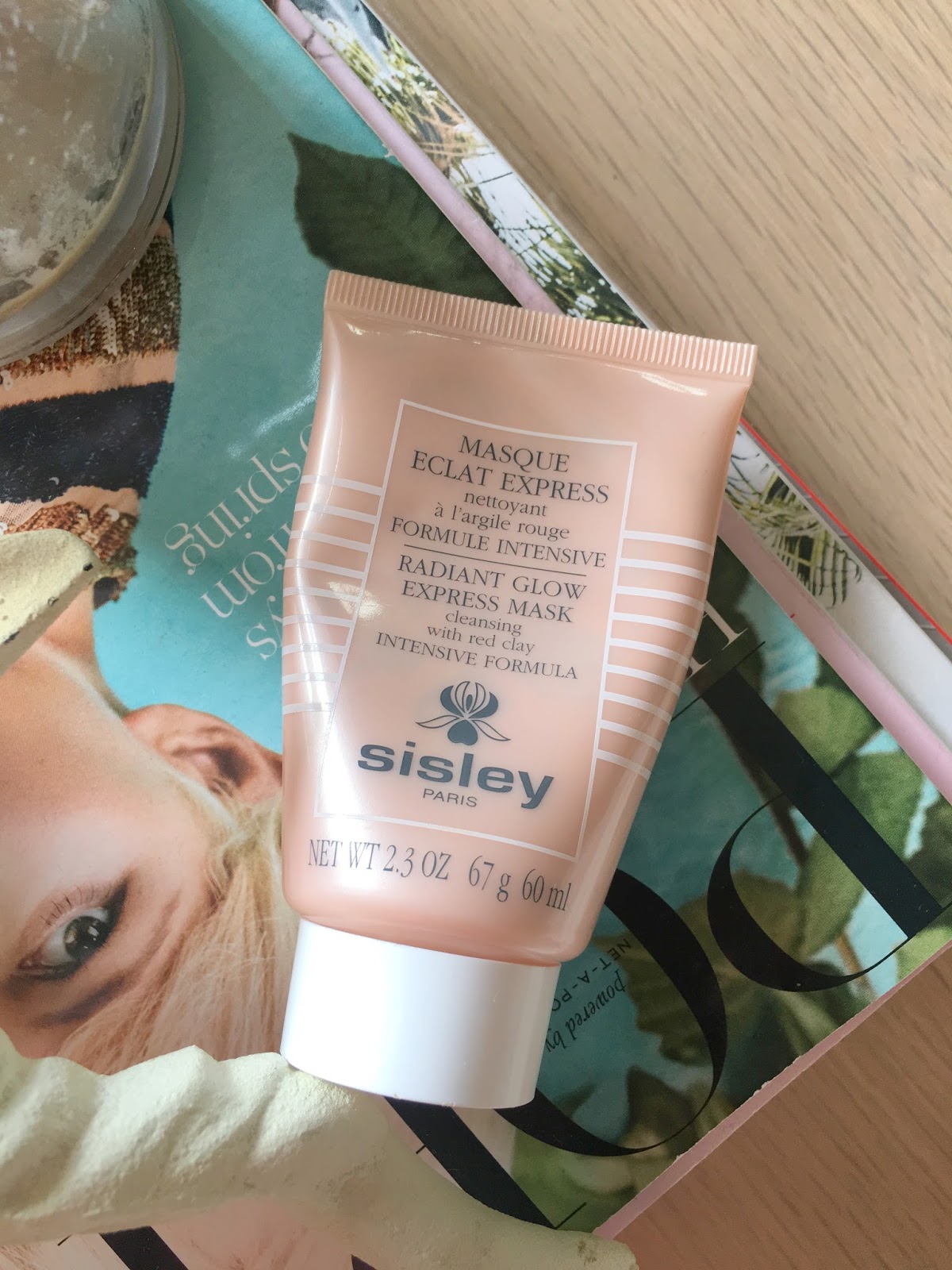 https://kissblushandtell.co.za/wp-content/uploads/2017/08/IMG_1137.jpg
1600
1200
Victoria
/wp-content/uploads/2020/03/logo.png
Victoria
2017-08-14 10:00:00
2020-06-24 15:35:58
Skincare Saviours when my skin is feeling run-down