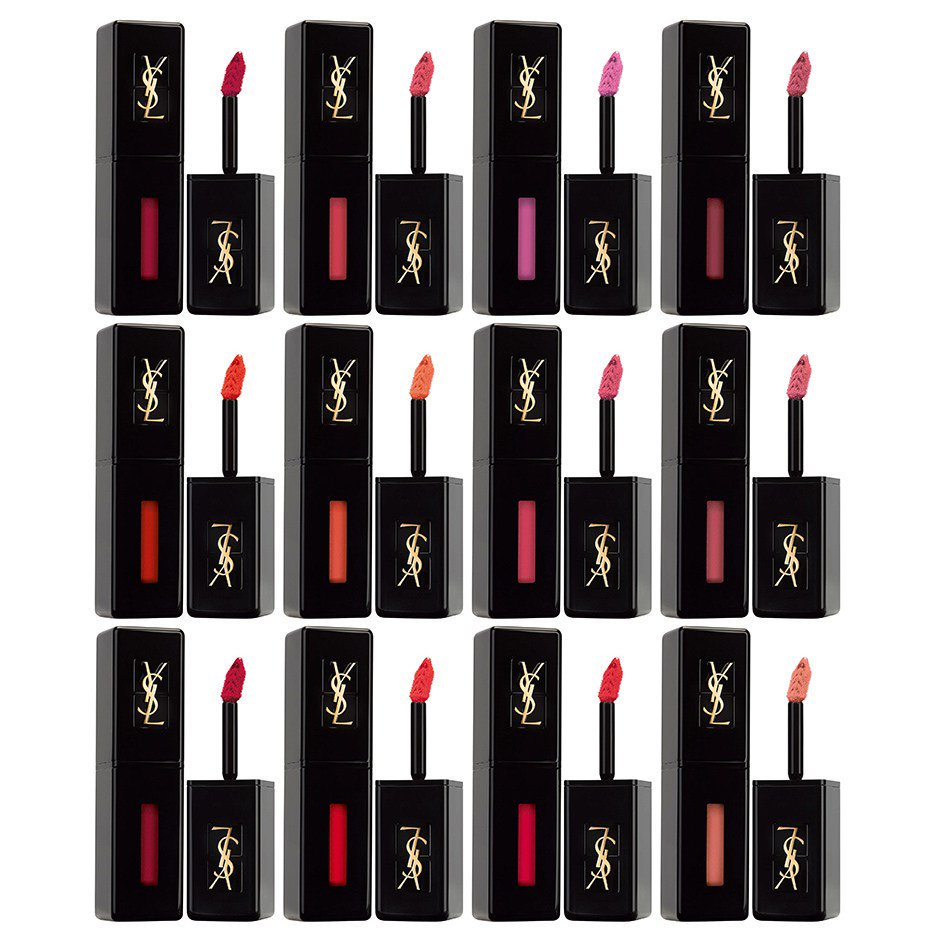 YSL has recently opened their stand-alone Beauté Boutique store in Sandton and it's at the top of my list to visit when I go to Joburg this wkd! Below are two new launches from the brand; one a totally new product and the other a limited edition version of their iconic best-seller. Let's get into it:
A photo posted by KISS, BLUSH & TELL (@kissblushandtell) on Aug 25, 2016 at 10:15pm PDT
YSL Vinyl Cream Lip Stain – R520
You may all remember the buzz around the Vernis a Levres' that YSL launched about 2 years ago. They are also probably one of the most Instagrammed beauty products out there 🙂 They were a sheer gloss that left a pop of colour and gained popularity amongst many-a-beauty-lover. I have a few friends who swear by these lip glosses. Fast-track to know, and YSL have just launched their Vinyl Cream Lip Stains. This is a hybrid between a gloss, lipstick and a lip stain (and these really do leave quite a stain!). I absolutely love the sleek black packaging and the applicator of these products. They do just as they say – with a balmy formula that feels thick enough to be a lipstick, yet has enough of a shine to be a gloss (although nothing too shiny!). I originally tried these on my hand to swatch the colours and could not believe the stain that was left behind. The pro is that this stain doesn't leave your lips feeling tight or parched – it's simply a colour stain which is a nice addition as long as you have the product close by for top ups. The range comes in 12 shades, see below shade options.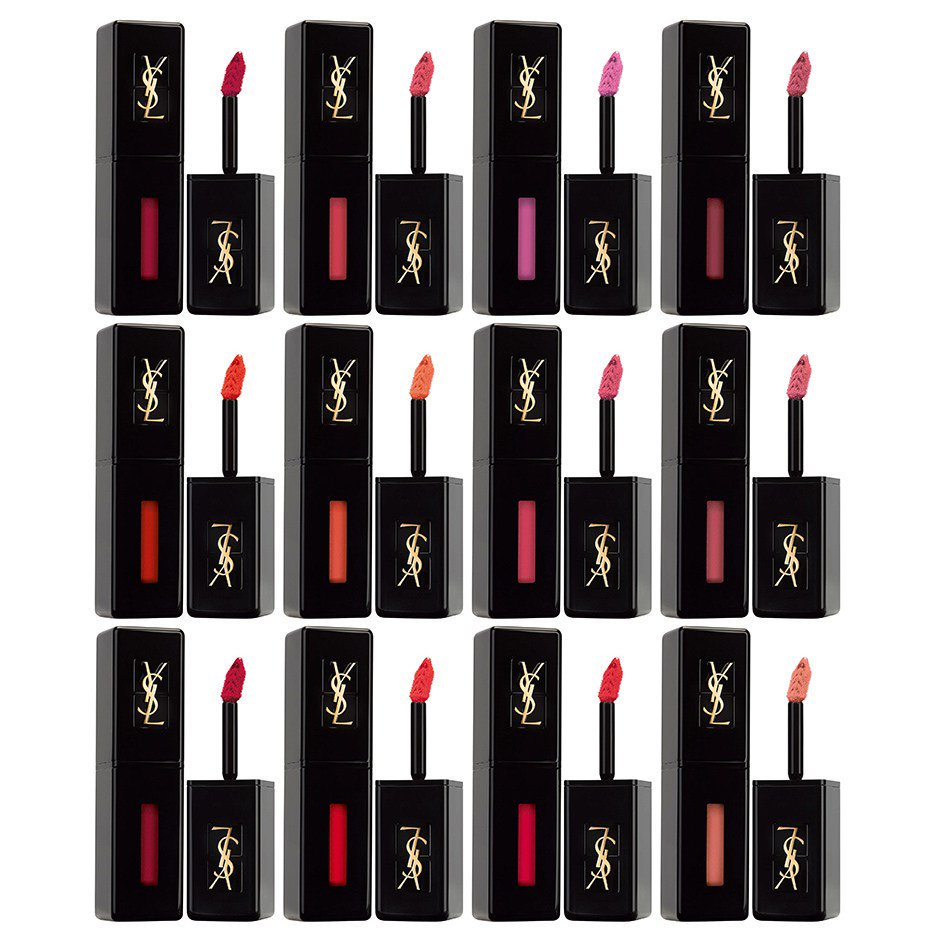 YSL Touche Eclat Slogan Edition – R600
We all know and love Touche Eclat – it's probably one of the most iconic beauty products out there that you've either all owned before, or at least lusted after. This is the same products we all know and love, but in limited edition packaging that I adore. There are three different slogan options: "NO NEED TO SLEEP", "I AM NOT A MORNING PERSON", "ALL LIGHTS ON ME". I got the 'I am not a morning person' one – no slogan could have been more apt! I have included these three tips below on how best to use Touche Eclat as I so enjoyed reading them – I think so many people confuse Touche Eclat for concealer rather than a highlighting and brightening product, so see below to best explain it by the expert himself, Creative Director of Make Up YSL Beauté, Lloyd Simmonds.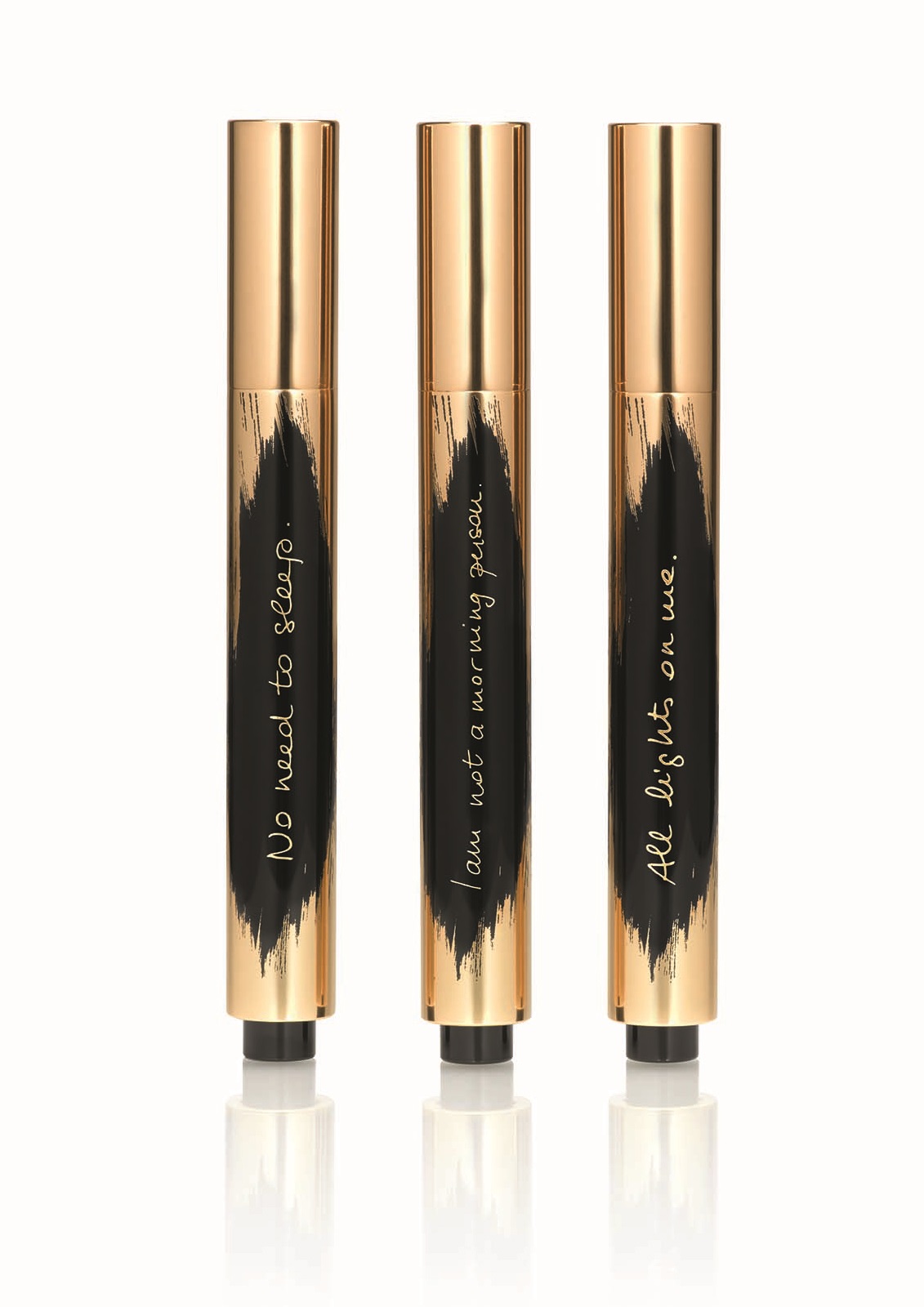 TIP #1: "A strong lip colour needs a precise edge. Drawing around the edge of the mouth with TOUCHE ÉCLAT will bring light to the lip-line, creating the illusion of volume. Apply it on the cupids' bow and on the smile lines, as well as around the edge of the mouth, then blend. Wait for it to dry before applying your lip colour, or use a pencil and cover the entire lip with pencil first and then add your lipstick on top." TIP #2: "The best way to highlight is to apply TOUCHE ÉCLAT over foundation using the pen itself. Tap and blend with the tip of your little finger, so that you get the lightest blending possible. Apply it along the cheek and brow bones and down the arch of the nose. Blend until there are no hard edges and set with minimal amounts of powder if you need to." TIP #3: "You can carry one in your purse at all times – it's why TOUCHE ÉCLAT became iconic. Like a magic wand, if you want to be out all night and erase shadows, you can add a touch to your complexion. Use it under the eye area, in the outer corner of the eyes and along the smile lines to conceal any signs of fatigue. Tap it in with your little finger. Don't rub it in because you'll end up removing more product than you apply. Blend, and go!" These products are both exclusive to the Sandton YSL Beauté Boutique. If you are after the slogan Touche Eclat then hurry along as it is super limited!
https://kissblushandtell.co.za/wp-content/uploads/2016/09/Cm3m5snVYAEIGgW.jpg
936
936
Victoria
/wp-content/uploads/2020/03/logo.png
Victoria
2016-09-16 09:48:00
2020-03-24 08:16:04
YSL New Launches